Fifa Women's World Cup 2023 quarter-final: Japan v Sweden
Date: Friday, 11 August Kick-off: 08:30 BST Venue: Eden Park, Auckland
Coverage: Watch live on BBC One from 08:00 BST, BBC iPlayer and the BBC Sport website & app. Listen on 5 Sports Extra and BBC Sounds. Live text, analysis and report on the BBC Sport website.
"I was watching it on television at home," Japan boss Futoshi Ikeda recalls when asked about memories of his nation's 2011 Women's World Cup triumph.
"The Japanese earthquake had just happened, so in that sense it was a tournament that gave everyone courage, and conveyed the joy and the greatness of sport."
Japan's momentous triumph in Germany 12 years ago was as emotional as it was unexpected.
Three months before the tournament, a devastating earthquake and tsunami along the country's north-east coast killed more than 18,000 people, displaced tens of thousands and generated a tsunami which caused a nuclear meltdown at the Fukushima power plant.
The J-Village, Japan's national football centre, was in Fukushima and became a place of refuge in the aftermath of the tsunami.
Japan defender Aya Sameshima was working at the nuclear plant at the time of the disaster and was recovering from the terrible events along with the rest of the squad which flew to Germany, including Saki Kumagai.
Aged 20 at the time, Kumagai struck the winning kick against the USA after the final had gone to a nail-biting penalty shootout at Frankfurt's Waldstadion as the "Nadeshiko" – named after a delicate pink carnation – embodied the unbreakable spirit of a nation united in its battle to recover from disaster.
Twelve years on, Kumagai, 32, is Japan's captain at the World Cup in Australia and New Zealand.
The Nadeshiko face Sweden, the nation they defeated in the semi-finals in 2011, in Auckland on Friday (08:30 BST kick-off) for a place in the last four.
"After we won the World Cup, a lot of girls started playing football," Kumagai, who has played for her country since 2008 and is appearing at her fourth World Cup, said.
"Now the sport is less popular again and that's not good. Our national team hasn't won a lot recently and the Japanese people are less interested in the sport again."
With Japan two wins from a third World Cup final in four attempts, will the class of 2023 go all the way and capture the hearts of the nation once again?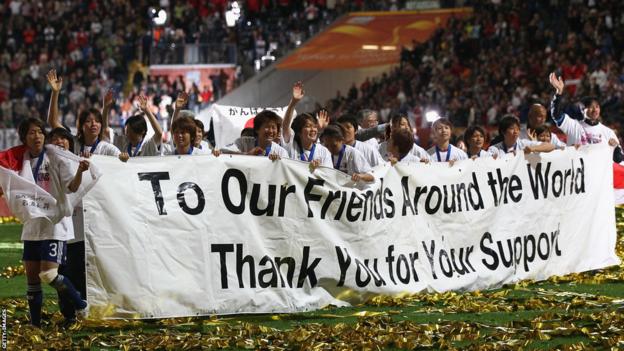 'Japan look unstoppable'
Japan have slipped from fourth to 11th in Fifa's rankings since they last appeared at a World Cup final in 2015, when the USA avenged their 2011 defeat by winning 5-2 in Vancouver, Canada.
But they are playing with a freedom and a spirit that has left some tipping them to lift the World Cup in Sydney on 20 August.
"They look unstoppable," Eniola Aluko, the former England forward, said on ITV1 following Japan's 3-1 win over Norway in the last 16.
"These players are at the height of their confidence – the chemistry, the flow, the timing. They are really looking like an unbeatable team. How do you stop Japan now?"
In a World Cup that has been unpredictable, Ikeda's team have remained solid – and exciting.
They have scored 14 times in four matches – their most in a single edition of the tournament – to sweep aside Zambia (5-0), Costa Rica (2-0), Spain (4-0) and Norway (3-1).
While former winners the USA, Germany and Norway have made early exits, Japan have marched on.
In Hinata Miyazawa, they have the tournament's leading scorer. Despite registering only six attempts on target, Miyazawa has five goals.
Forward Mina Tanaka has three assists to add to her two goals, goalkeeper Ayaka Yamashita has conceded once in four games, while only Spain's Teresa Abelleira (17) has created more chances than 19-year-old Aoba Fujino (11).
Japan has nurtured generation after generation of talented players in the women's game. Ikeda's current crop are showing they have the potential to surprise after indifferent form leading up to the tournament, including defeat to Denmark.
"This team has changed minds [at this World Cup]," Midori Masujima, a prominent Japanese sportswriter, told the BBC World Football podcast. "We have a confidence which is good."
'I felt Japan smile'
More than a decade on, some 31,000 people remained displaced as a result of the earthquake and tsunami.
"I felt the whole of Japan smile," the tearful mother of Japan captain Homare Sawa told Fuji Television after the win in 2011.
Meanwhile, United States goalkeeper Hope Solo said of Japan's victory: "I truly believe that something bigger was pulling for this team."
Tearful Japan coach Norio Sasaki revealed he had used images of the disaster to help motivate his players during the tournament.
Sasaki, who left in 2016, is in New Zealand, where the Nadeshiko have played all four of their games, as part of Japan's World Cup delegation.
On Thursday, current Japan boss Ikeda said support from back home was helping inspire his players at the World Cup.
"The people in Japan watching us on TV, this support is something we really feel," added Ikeda, who was in charge of Japan when they won the Under-20 Women's World Cup in 2018.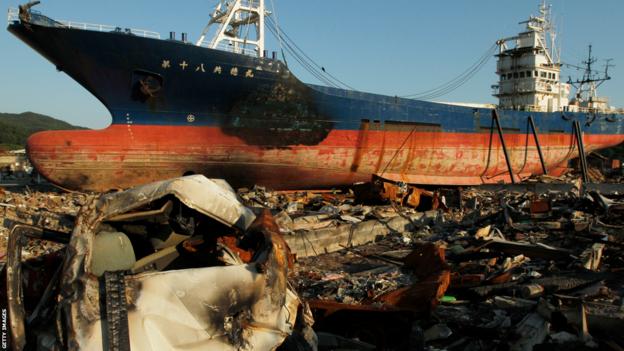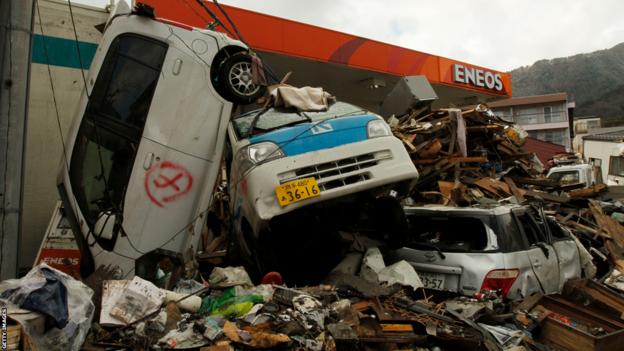 Top of the world again?
Ikeda has fully utilised his 23-player squad by starting 17 different players in Australia and New Zealand.
Only four have started all the games so far – including West Ham defender Risa Shimizu, who scored against Norway in the last 16.
A further three Women's Super League-based players have appeared in Japan's midfield at this tournament including Liverpool's Fuka Nagano, Shimizu's West Ham team-mate Honoka Hayashi and Manchester City's Yui Hasegawa.
As a young teenager, Nagano was inspired by the 2011 World Cup triumph and, speaking in Auckland, said she and her team-mates fully believed that this year's Nadeshiko will be able to match the feat.
"I was 13 years old or so," Nagano, 24, recalled on Thursday. "Back then, I saw how the Nadeshiko played and that really empowered me, that's what I remember about it.
"The Nadeshiko won the World Cup and we want to show Japan's strength again at this tournament. We all believe that we can do it, and I think that's what has brought us to where we are now."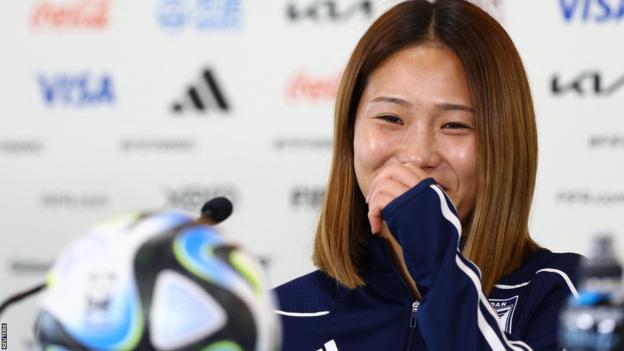 Asked what impact the 2011 World Cup win had on her growing up as a 14-year-old, Hasegawa said: "It was tremendous.
"It was something that had an unbelievably huge impact on Japan after the disaster. It [winning the World Cup] made me more determined to do the same thing one day."
Will Hasegawa achieve her dream later this month?
"We want to fight hard every match and aim to reach the top of the world again," added Ikeda.
Must See
At least one person was killed and two others were injured in a bombing...

Ilebaye, has been crowned the winner of the Big Brother Naija All Stars season....

Nollywood actress, Beverly Osu has claimed she was the first person to be addressed...