There seems to be high demand for free video conferencing apps these days. I wonder why?
Well, okay, having worked remotely for the past year, we have understood the importance of seamless online communication. The easiest way to connect your team during the pandemic was through conference calls.
No matter the size of the team or where the team members were located, conference call providers offered an ideal solution. They have the technology to support large calling sessions with several participants. This technology makes it possible for businesses to enjoy a hassle-free collaboration and calling. It helps save money and travel costs while increasing productivity.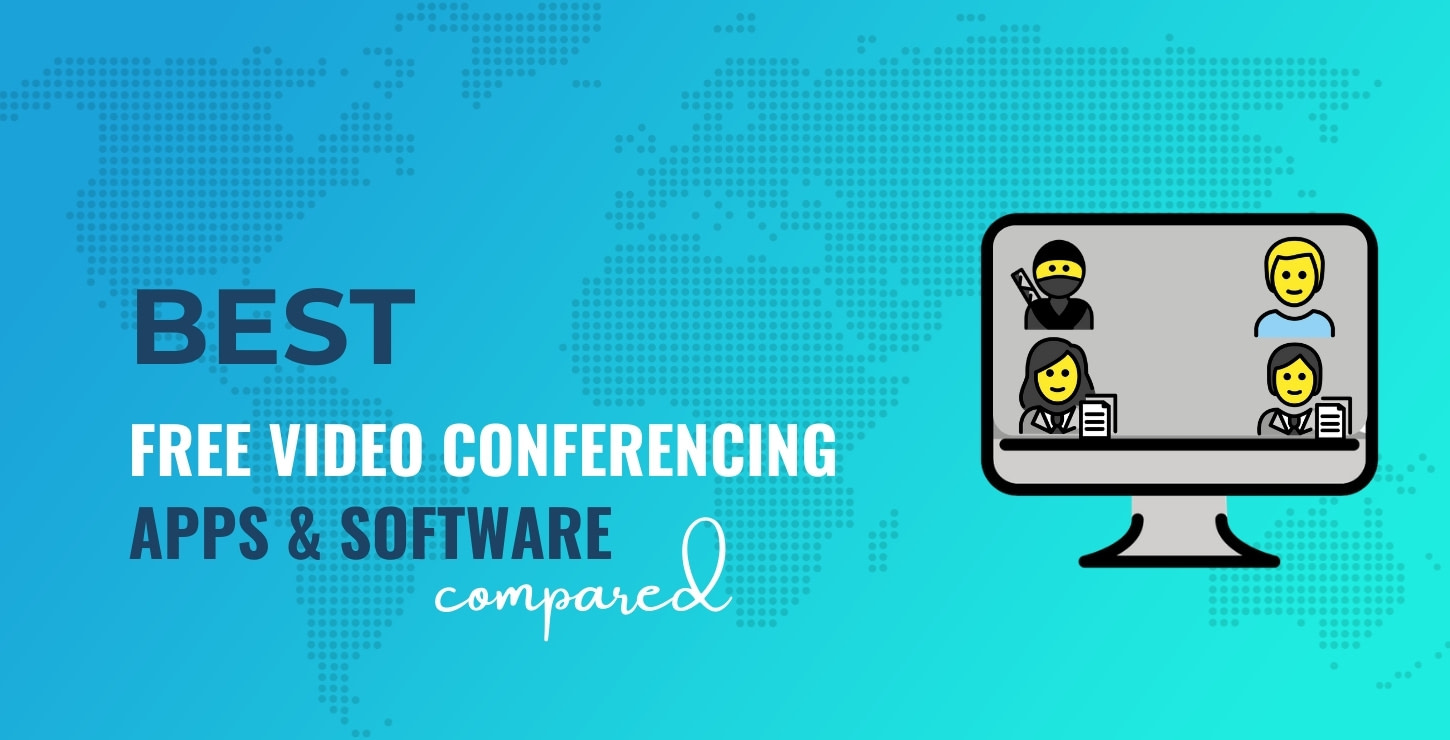 Several video conferencing apps also come with value-added features that make it an ideal cost-effective solution. Whether you want to collaborate with two participants or 100 participants, there are free video conferencing apps for you!
What should you look for in a free video conferencing app?
Here are a few things you must look out for when choosing the best free video conferencing apps for yourself:
How frequently you can host calls.
Number of participants you can host at a time.
Easy collaboration and integration.
The app must provide audio, web, and video conferencing.
Ease of use.
Moderator controls and security.
Here's our final shortlist of the best free video conferencing apps on the market. Keep in mind that most of them come with premium upgrades that give you more features. However, the free versions are still (sufficiently) functional.
Best free video conferencing apps compared
Now that we've shared a bit about what you can expect from a free video conferencing app, let's look at some of the best options.
Which is the best free #video #conferencing app – 10 top options compared 📹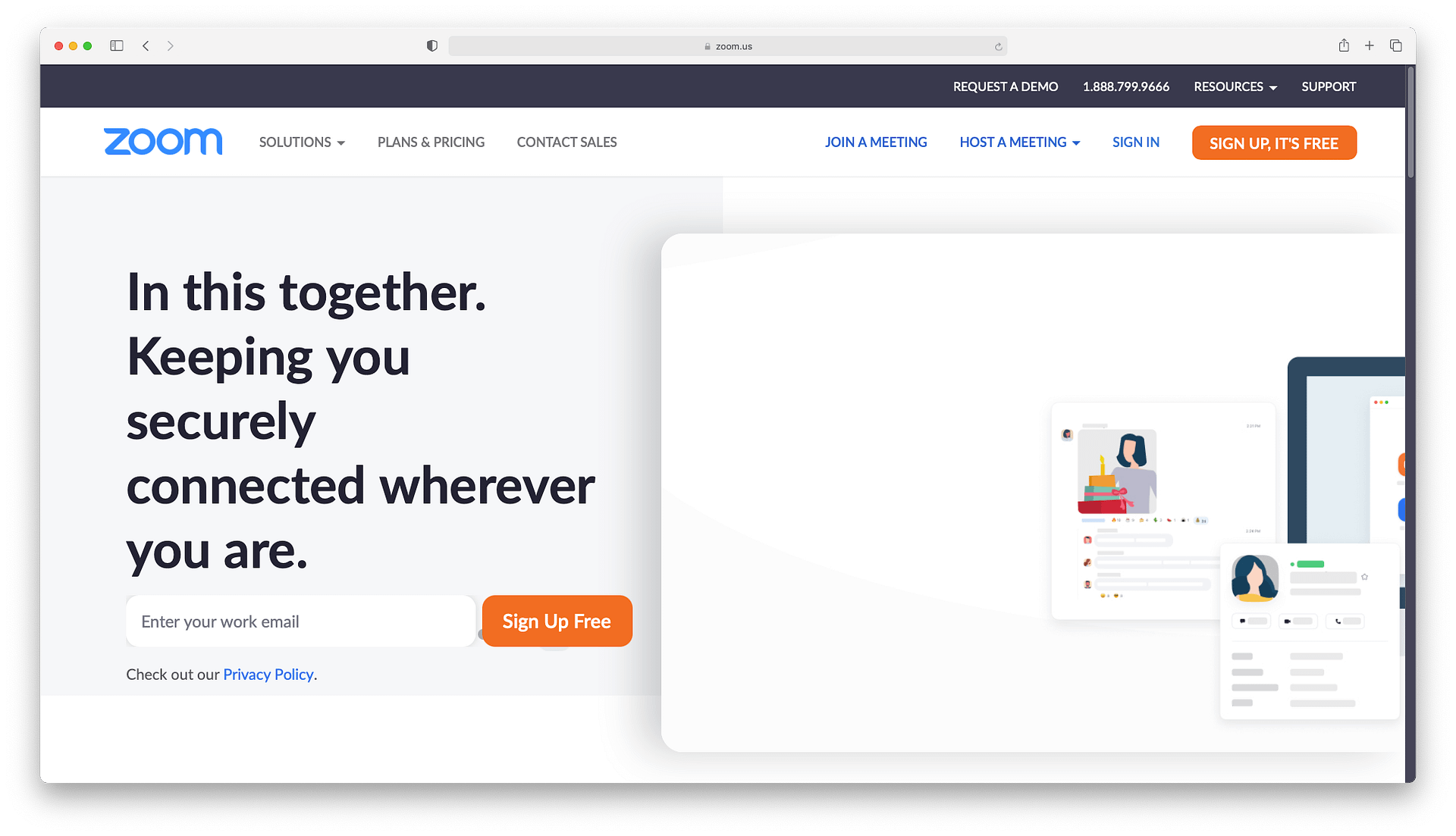 Basic, free-forever plan
Hosts up to 100 participants
Unlimited one-on-one meetings
Group meetings for up to 40 minutes
The app is available on Mac, iOS, Windows, and Android
End-to-end encryption
A very popular app for conducting business meetings or online classes, Zoom has become a household name in the pandemic. It comes with a free plan and a paid plan.
The free plan allows for 40 minutes of video conferencing and also limits the number of participants to 100, while the upgraded plan allows you to have as many users as you want. The one-on-one meetings are not limited to any time duration.
You can also enjoy unlimited meetings and advanced features like a dual stream for dual screens, active speaker view, full-screen view, and MP4 recording of the meetings. It is one of the top free video conferencing apps available today.
Additionally, it allows participants to call in to join the conference, have a personal meeting ID, and enjoy private or group chats. You can share the screen of the iPad app or iPhone with ease. It is compatible with Mac, iOS, Windows, and Android and has a simple sign-up process.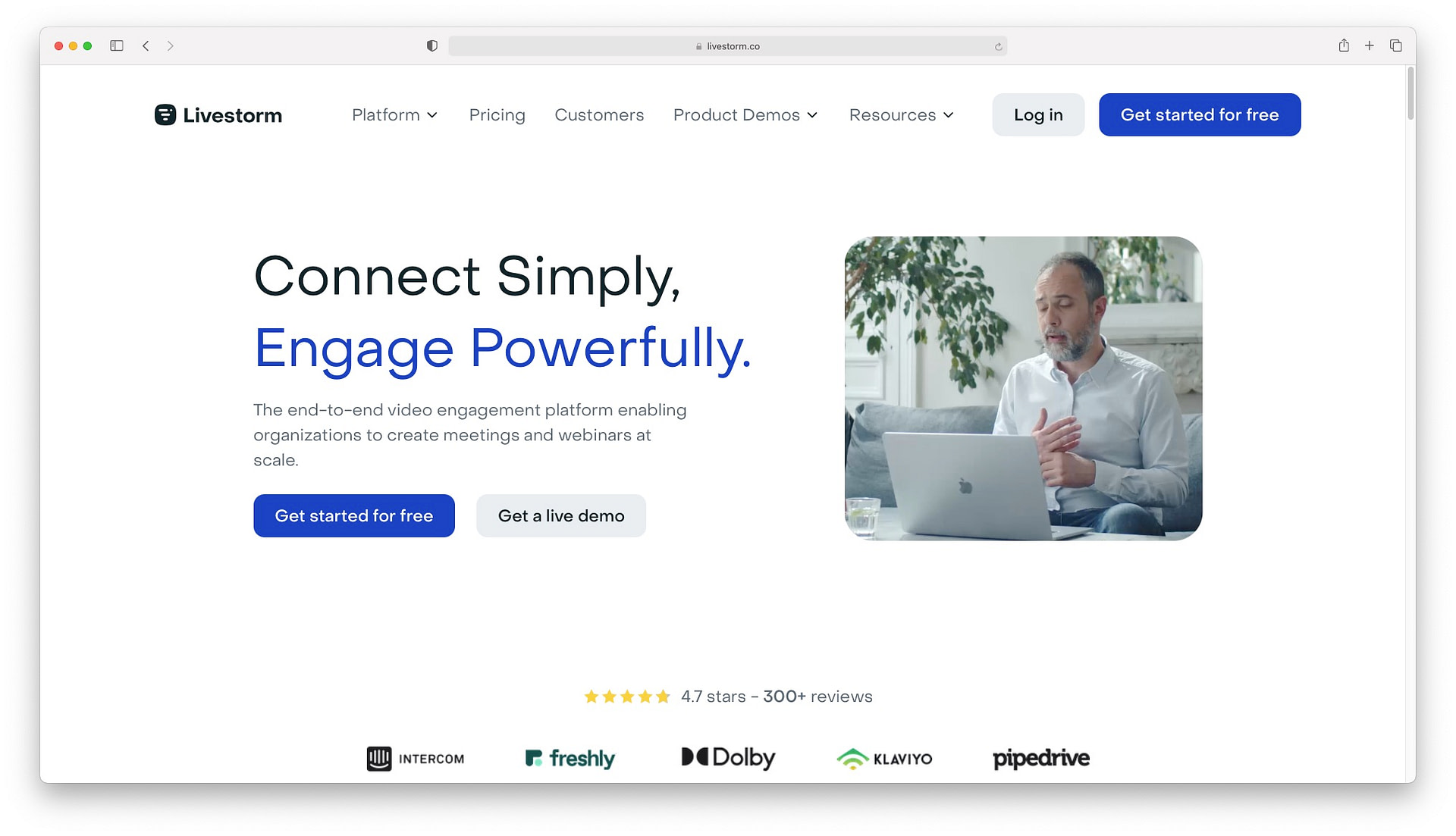 Unlimited events
Instant meeting with up to four people
Unlimited moderators
20 minutes per event
Ten registrations per event
All features included in the free plan
Compatible with iOS, Android, and Windows
An all-in-one platform, Livestorm makes it convenient for businesses to hold seamless video conferences and build powerful strategies. It is a popular free video conferencing app for business. Livestorm is easy to use and allows for a quick collaboration. You can conveniently organize all the parts of an online event right from the planning and promotion to the post-event analysis.
It enables sales, marketing, customer success, and HR teams to build online events for the participants. You can use the app for meetings, online training courses, conferences, product demos, sales, interviews, or customer success. The app can be easily adapted for multiple types of events, running in the browser and making Livestorm very user-friendly. You do not need to install any app to use it.
Get started with Livestorm now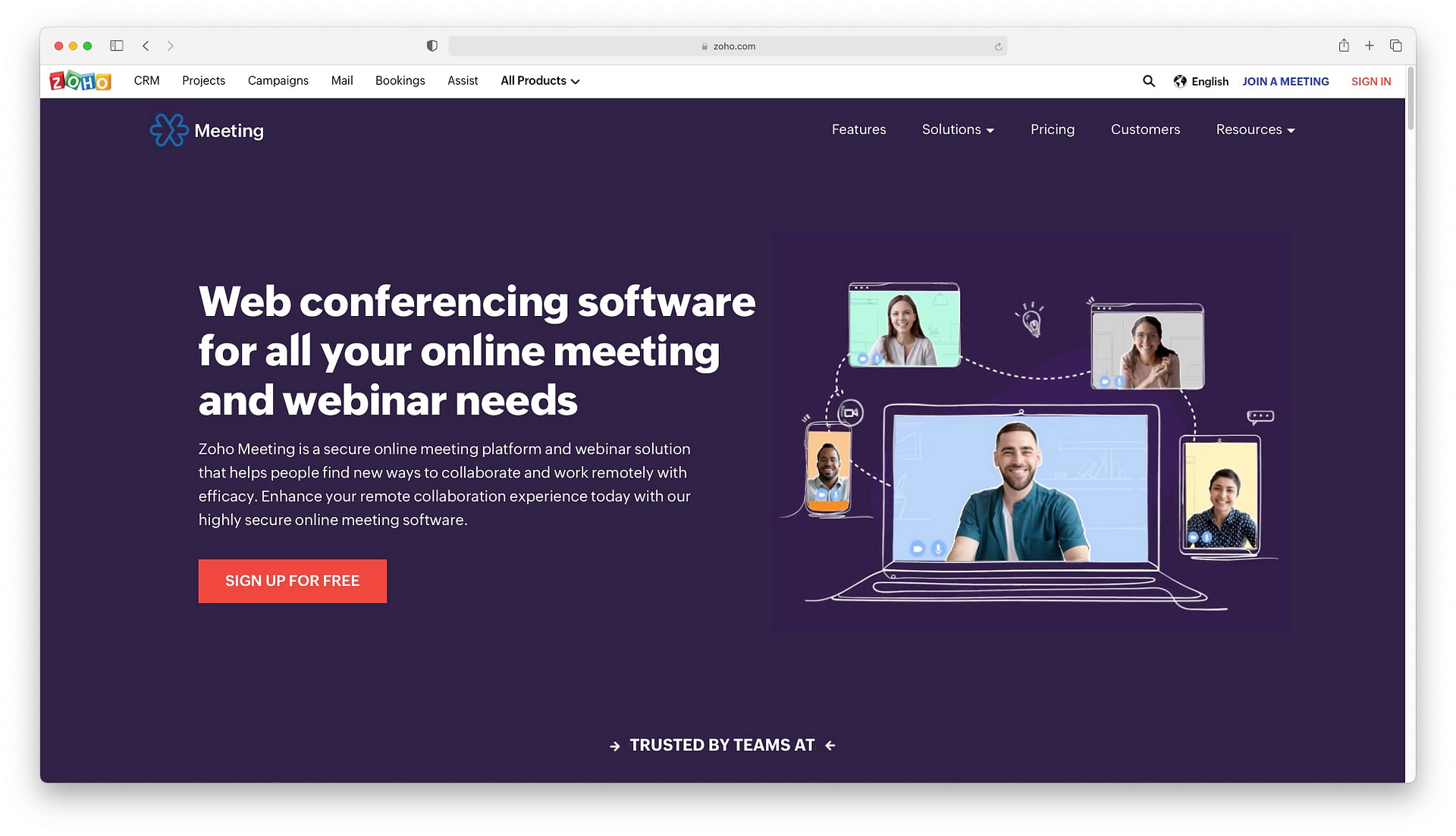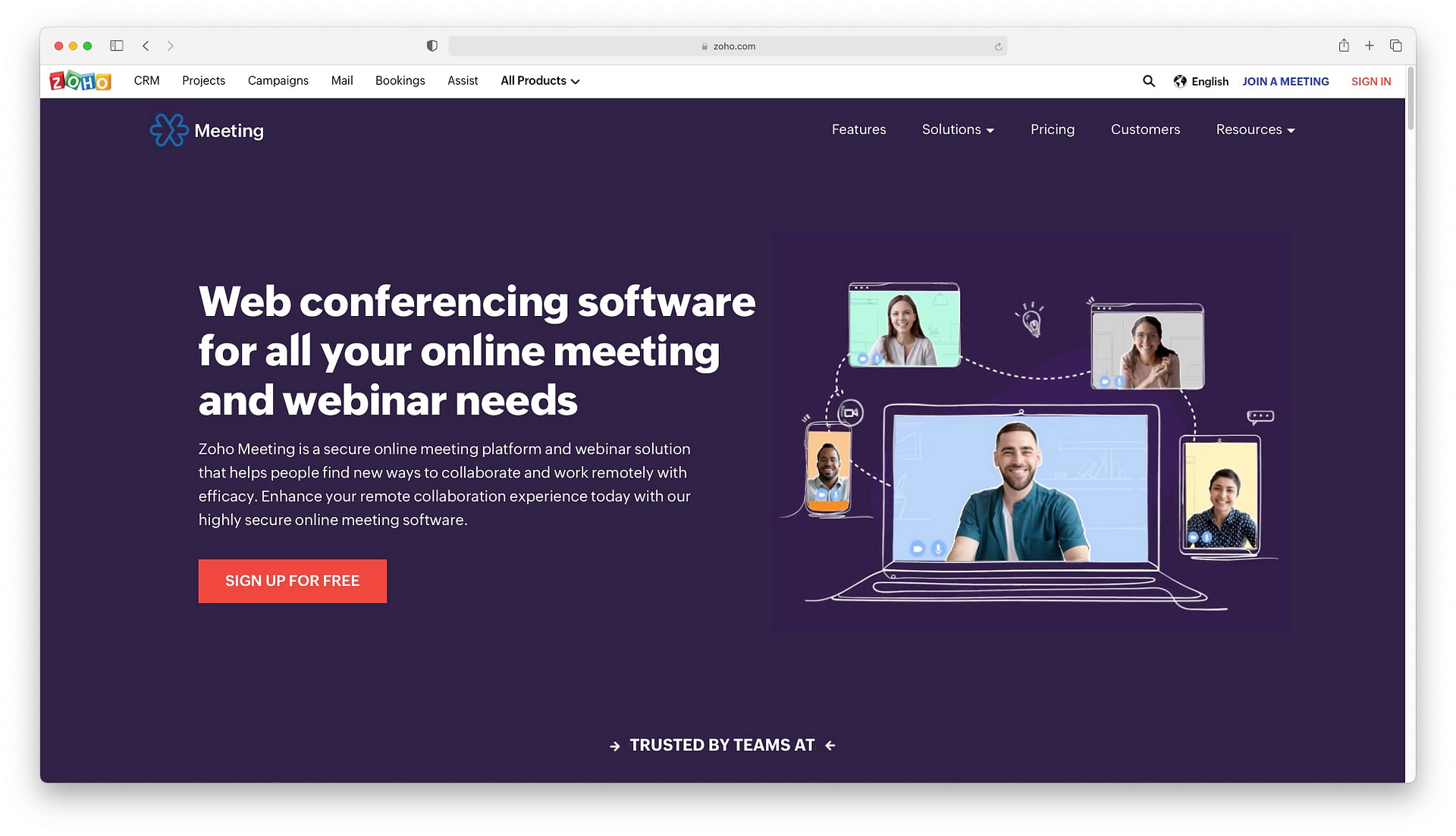 High security
Compatible with Android and iOS
Maximum two participants for meetings
Offers webinar features and analytics
Zoho Meeting is acclaimed for the privacy and security it offers. It is one of the most secured web conferencing solutions in the industry. It has no limit for the duration of the meeting and you can also hold unlimited meetings for free. You can enjoy higher control over the meeting and participants through the advanced moderator controls and it allows you to share the screen from Android and iOS.
You can hold meetings from the browser without the need for downloading any apps. The tool is integrated with the Zoho ecosystem, so you do not need to jump between apps to hold video conferencing. With the free edition, there is a limit of two participants and restricted features. Zoho Meeting offers recording and storage, locking meeting, local dial-in numbers, co-branding, embedding meeting widget, and more. If you are concerned about security and privacy, Zoho is perfect for your needs.
Get started with Zoho Meeting now
You may also be interested in: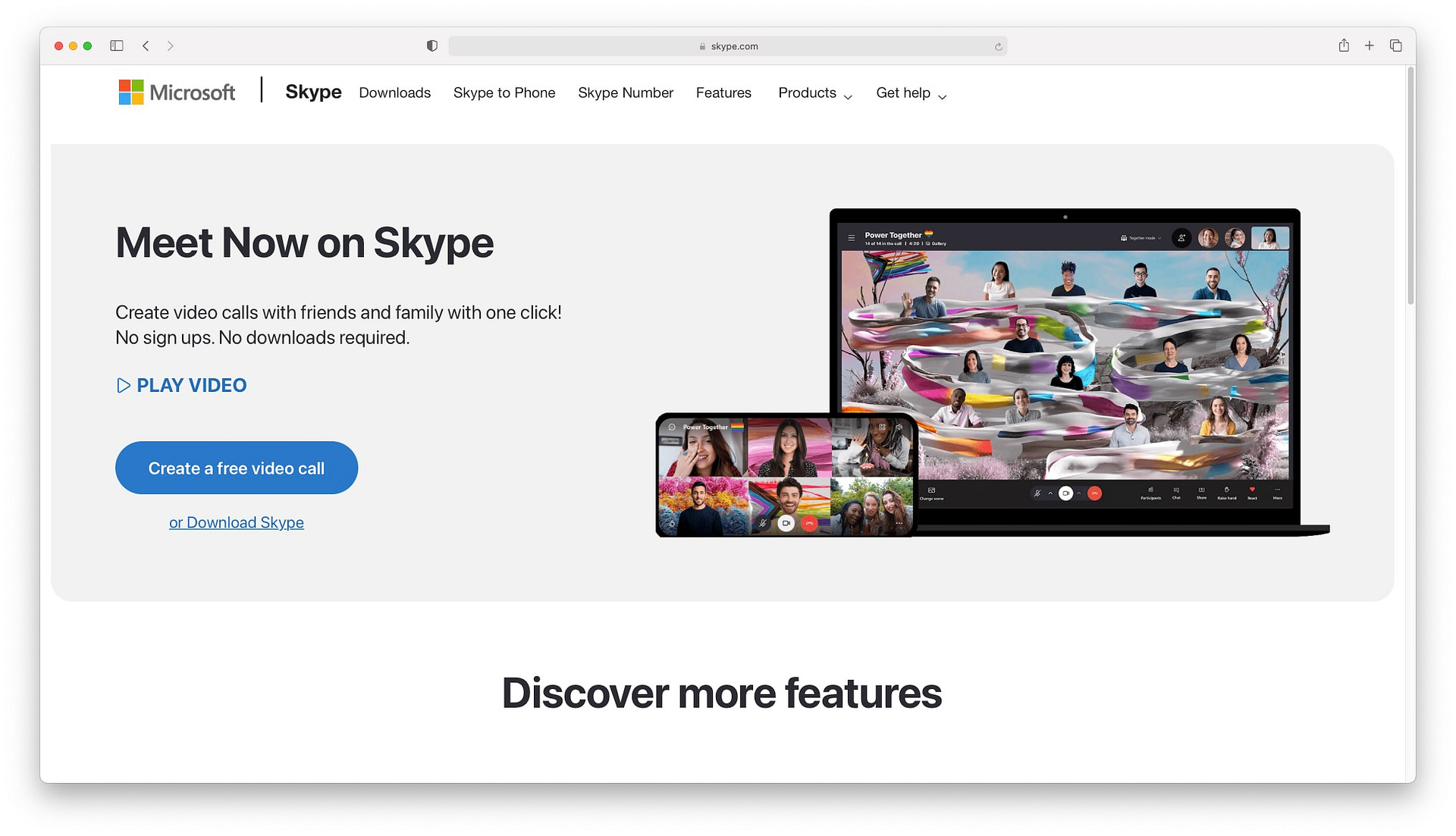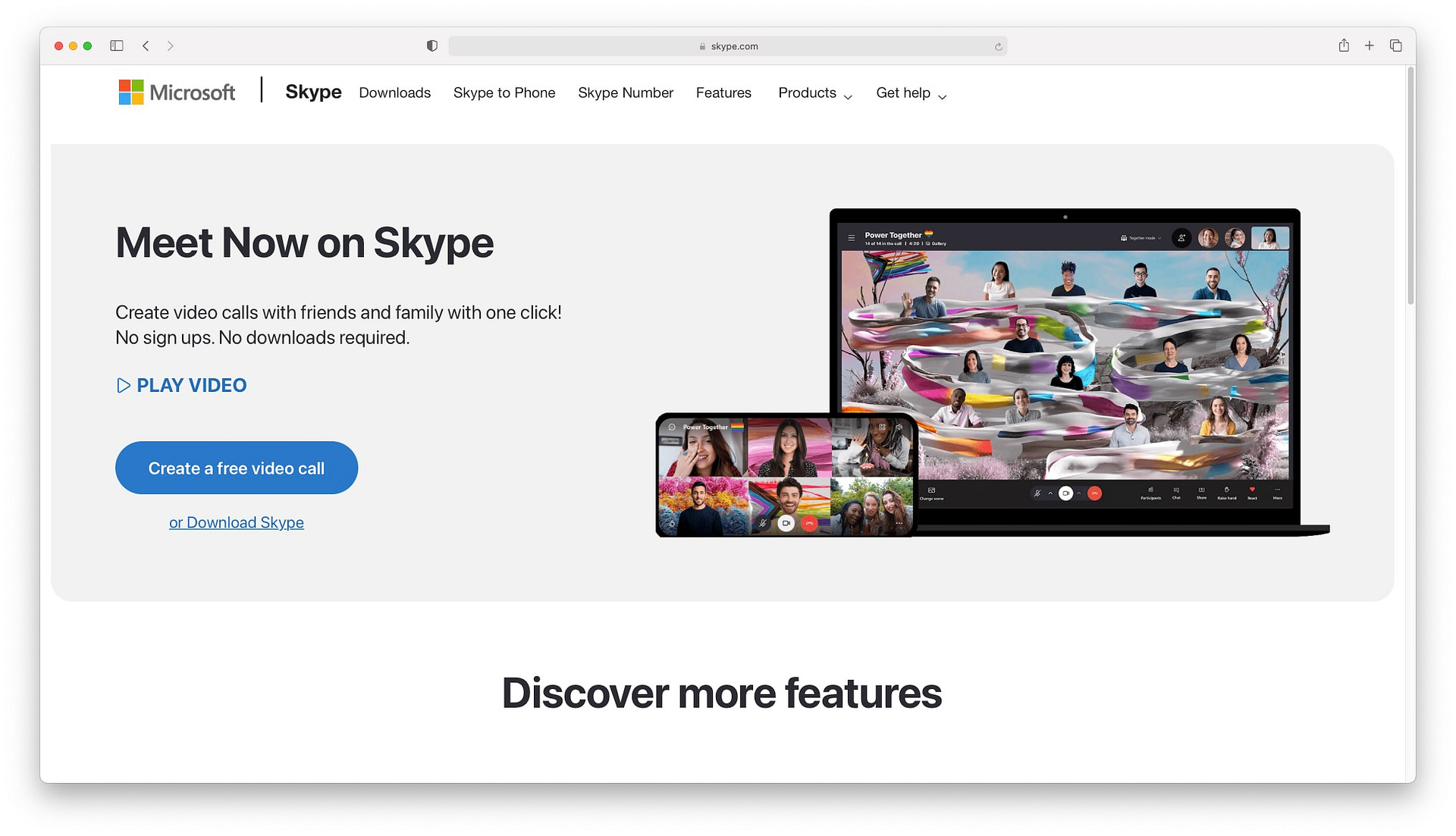 Easy to use interface
Allows for screen sharing
Compatible with Android and iOS
Chat features
Supports 60+ languages in the text translator
Allows for file sharing
A lot of us have used Skype in the past. It is one of the oldest video conferencing apps out there. It has a free version that is worth using. It is not as flexible as other apps but allows screen sharing. However, to use Skype, you will have to download the software and sign up for a Skype account. If you want to use the conferencing features, you need to add the participants to your contact list.
In order to use Skype for business, you need a Microsoft 365 subscription, which does come with additional features. Skype allows you to host video and audio conferences with up to 25 participants. It also has apps for Mac and Windows, iOS, and Android for on-the-go conferencing. You can also share files through Skype.
Works on Windows, Android, iOS, Mac, and Linux
Convenient to switch from texting to a group call
Screen sharing options
Easy to use other tools while using Slack
Up to 15 participants
Slack is ideal for larger organizations and allows for quick messaging. It also offers convenient voice and video calls for up to 15 members. You can share screens during the call to make communication easier.
Slack allows you to work with other tools, like Google Hangouts, Zoom, or Microsoft Teams, without having to leave Slack. You can also integrate it with Asana, Google Drive, or Salesforce. It works on Windows, Mac, iOS, Linux, and Android.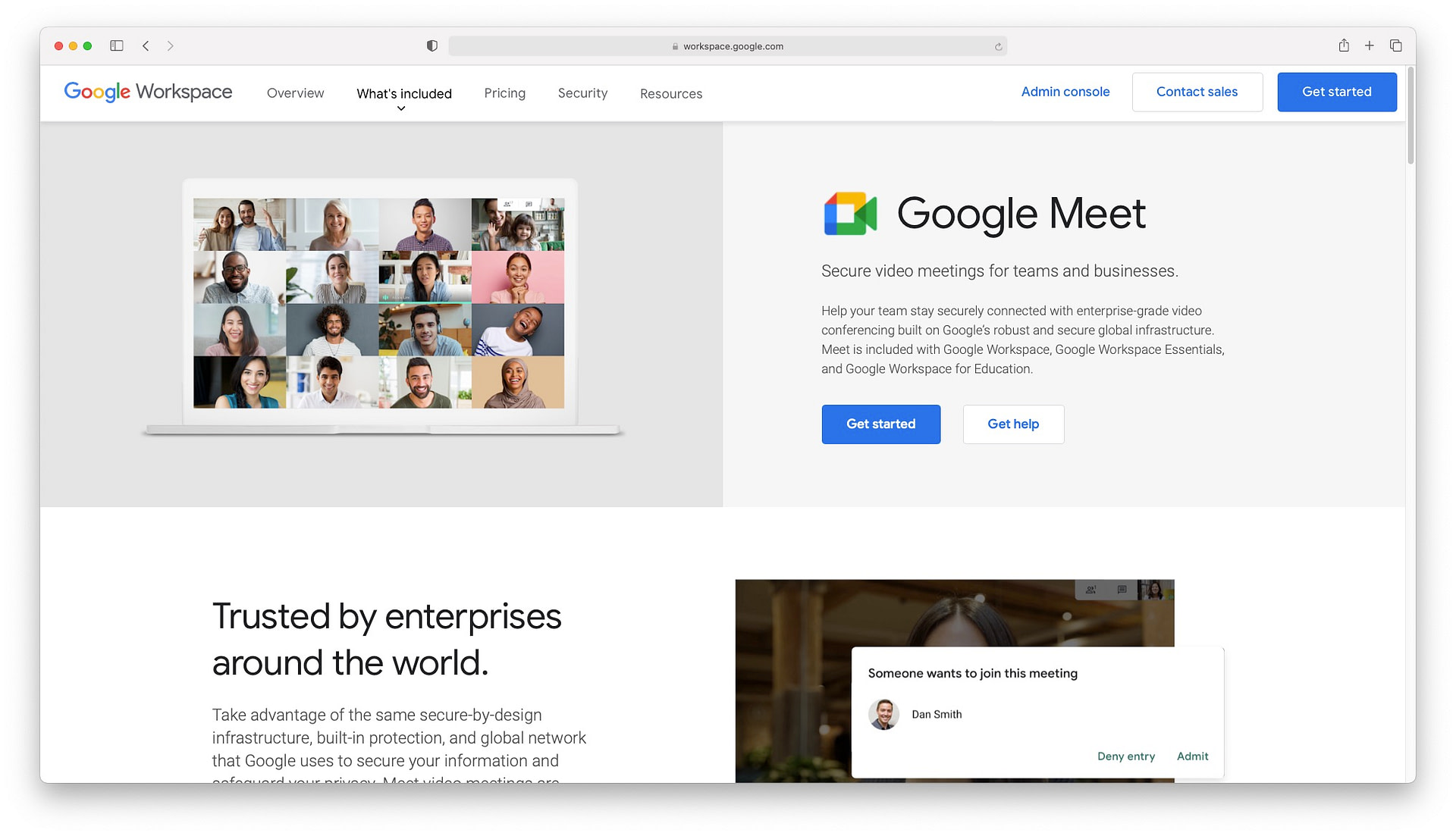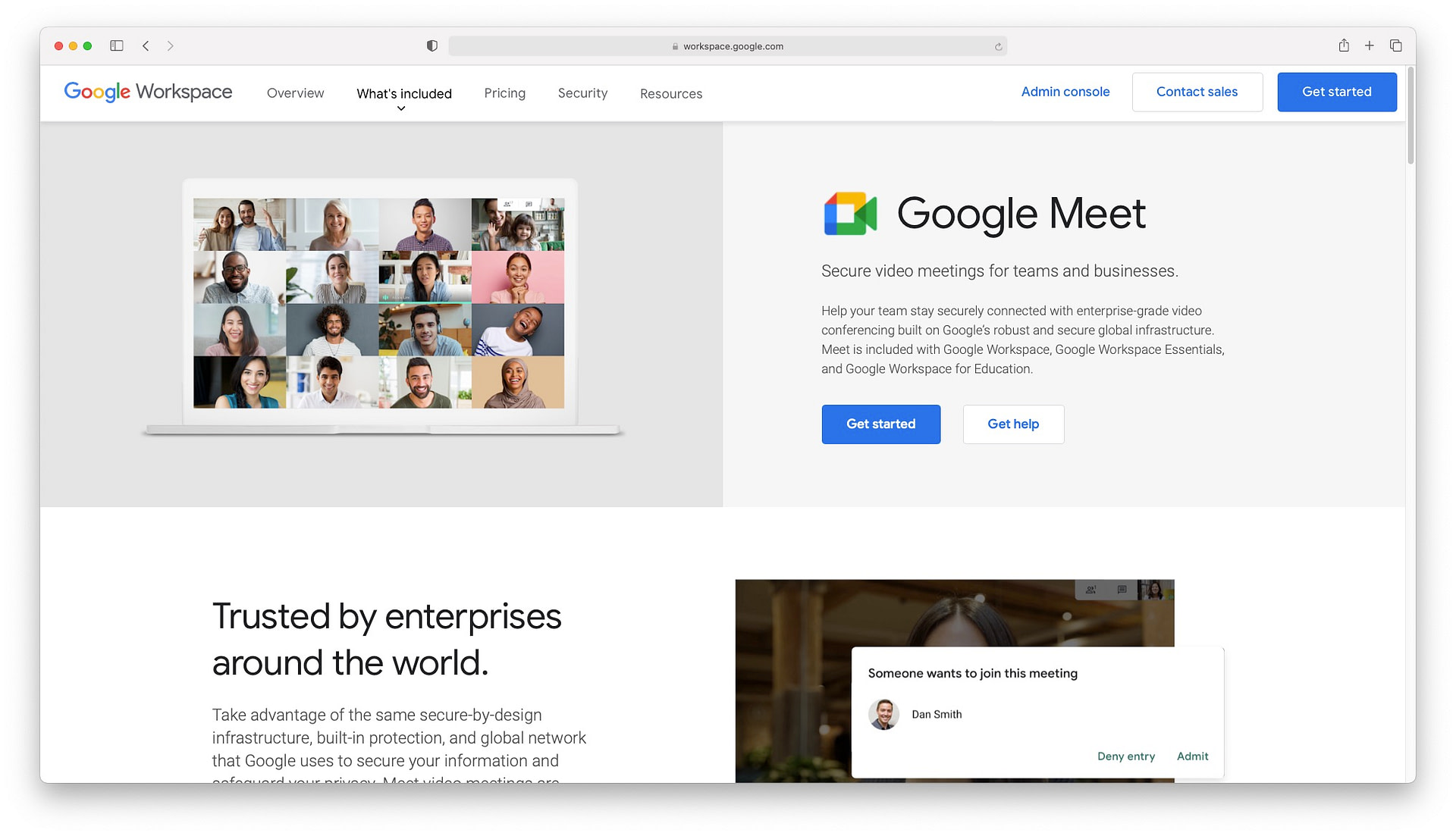 Ideal for every size of an organization
Enables real-time collaboration
Convenient to work on spreadsheets, slides, and documents
Share files on the cloud
Up to 100 participants
Google offers several alternatives to stay connected with your team. It includes various solutions and apps, like Google Voice and Meet. Google Meet can do a lot more than just place phone calls. It is free to use and gives users an opportunity to send and receive instant messages and SMS messages, in addition to video chats. It can also host VoIP calls.
The video conferencing app offers an option to share the screen and comes with a host of great features. You need to have a Google account to use it, and the person you're contacting has to be in your address book. You can communicate with 100 participants at a time.
Get started with Google Meet now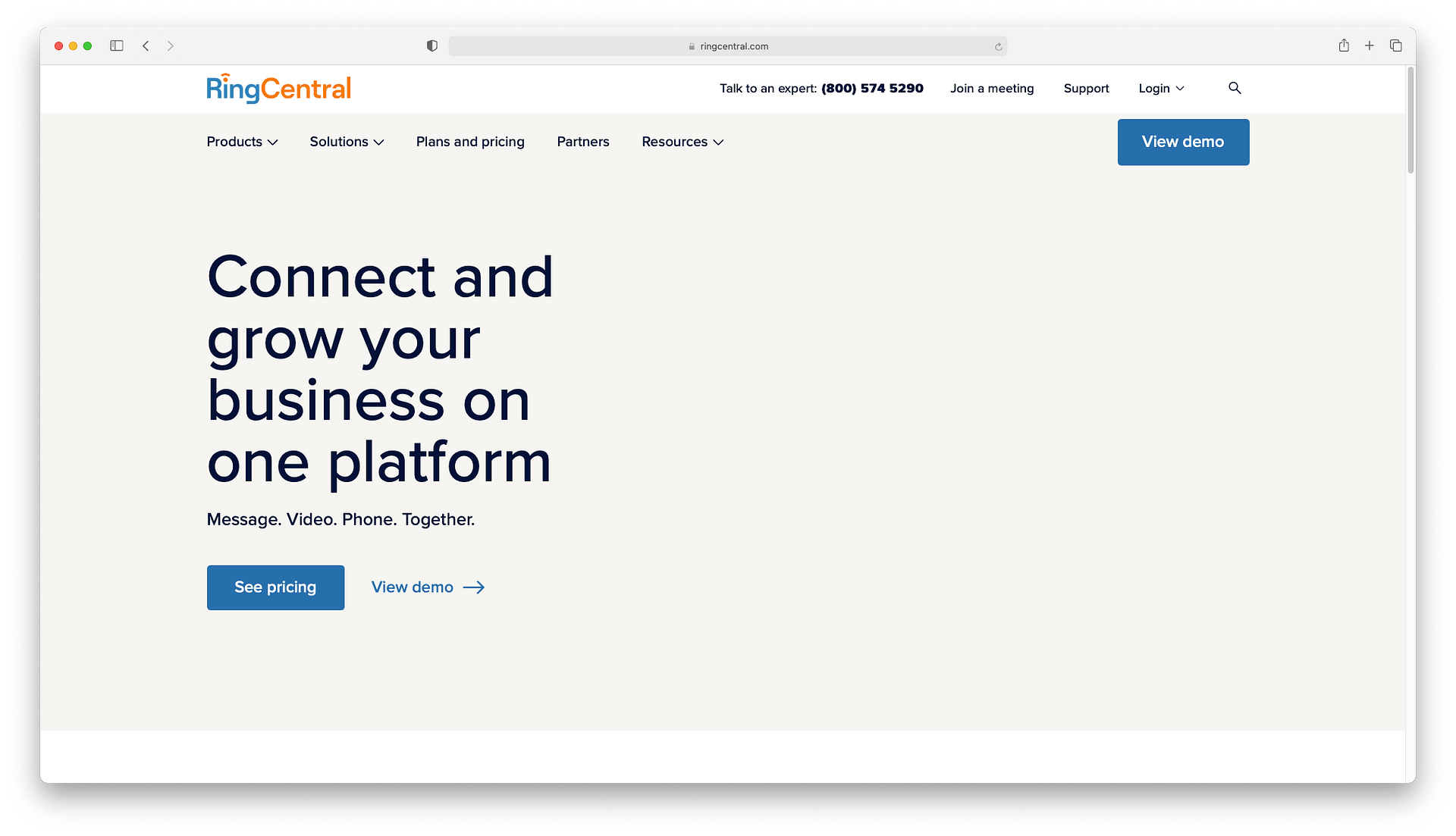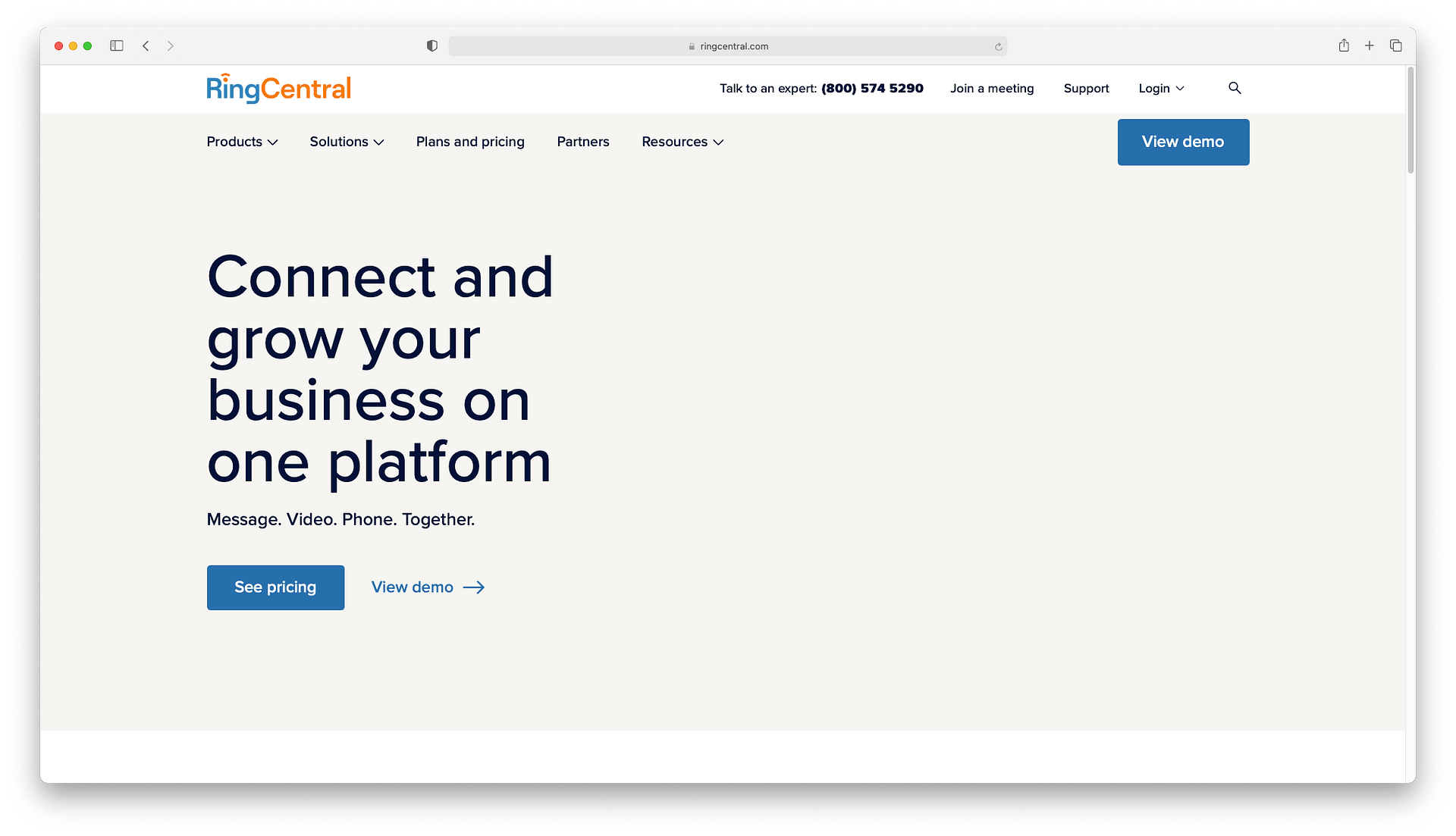 Great collaboration features
Up to 100 participants in a meeting
High security
Compatible with Windows, iOS, Mac, Android
RingCentral Video allows you to enjoy HD video and audio conferencing with high uptime reliability. It offers the best-integrated video, message, and audio experience that is fast, unified, and open. It is geared towards teams and organizations of all sizes.
You do not need to download anything to use RingCentral as it works well in the web browser automatically. It also has high enterprise-grade security and several integrations with other apps, like Slack, Microsoft Teams, and Salesforce.
Get started with RingCentral Video now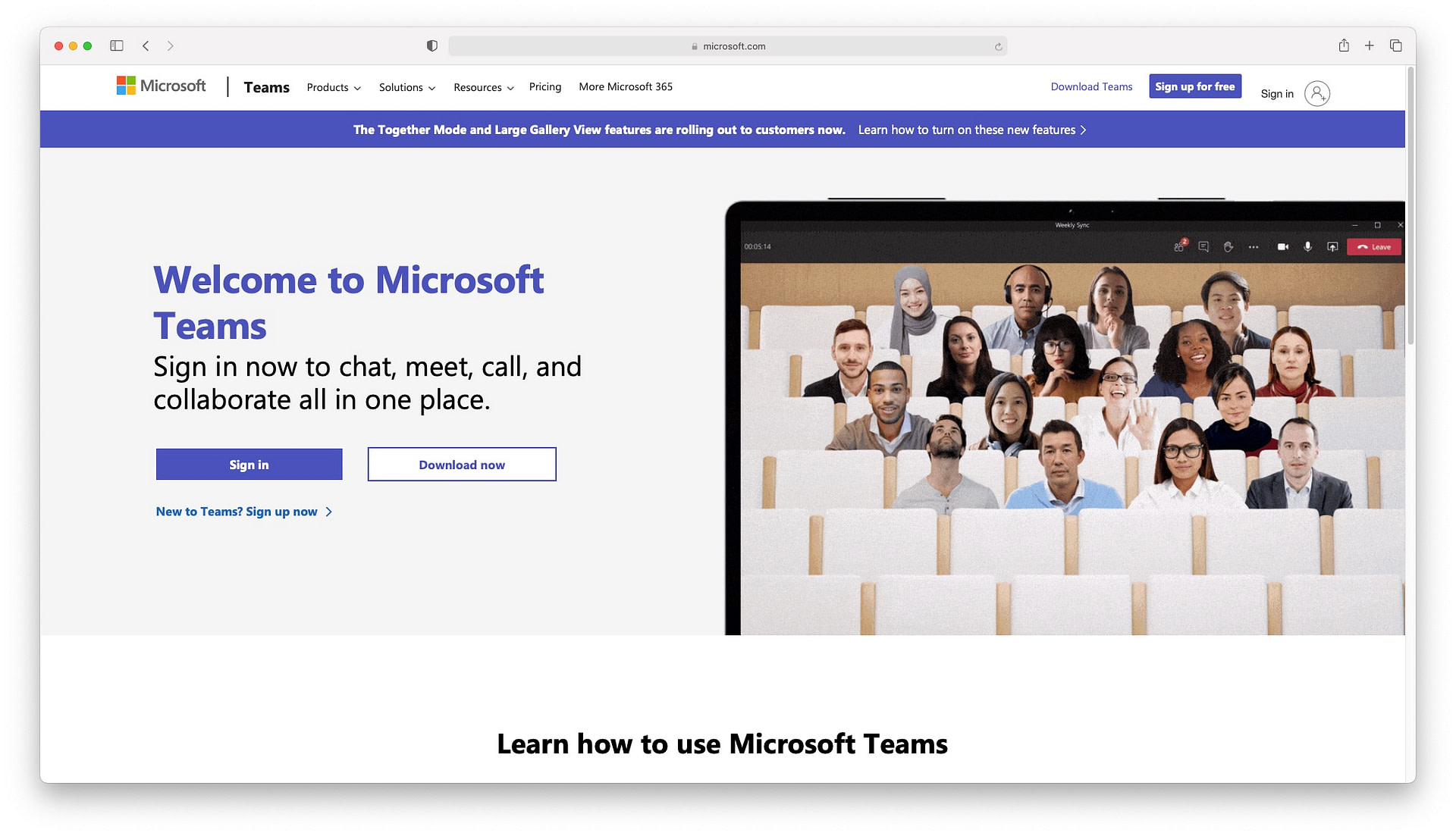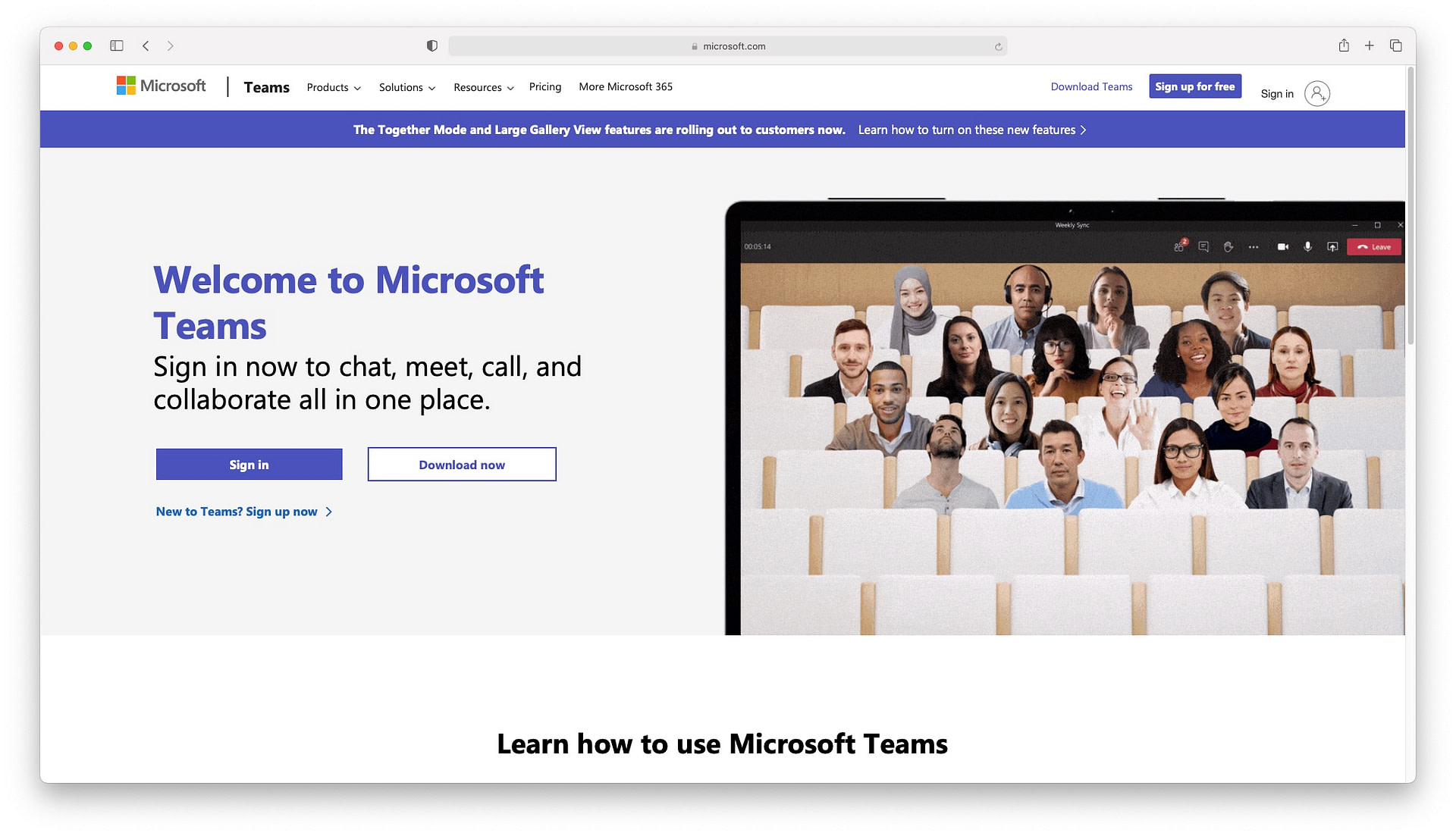 Up to 300 participants can join the meeting
Screen sharing and file sharing
Easy to use
Compatible with Android and iOS, Microsoft Teams is one of the best free video conferencing apps on the market. The application is focused on business use, but it also has a free personal version of Teams.
You can talk, chat, and have video meetings by simply creating an account with Microsoft. The maximum number of participants that can join the meeting is 300, and the time limit is 24 hours. This gives Microsoft Teams an edge over all the other apps. It also allows for screen sharing and file sharing during meetings.
You can easily set up future meetings with Microsoft Teams and also join an ongoing meeting without a lot of trouble. The app works as an overall collaboration software for businesses.
👉 Wondering whether to go with Slack vs Teams? We have an in-depth comparison to help you make the decision.
Get started with Microsoft Teams now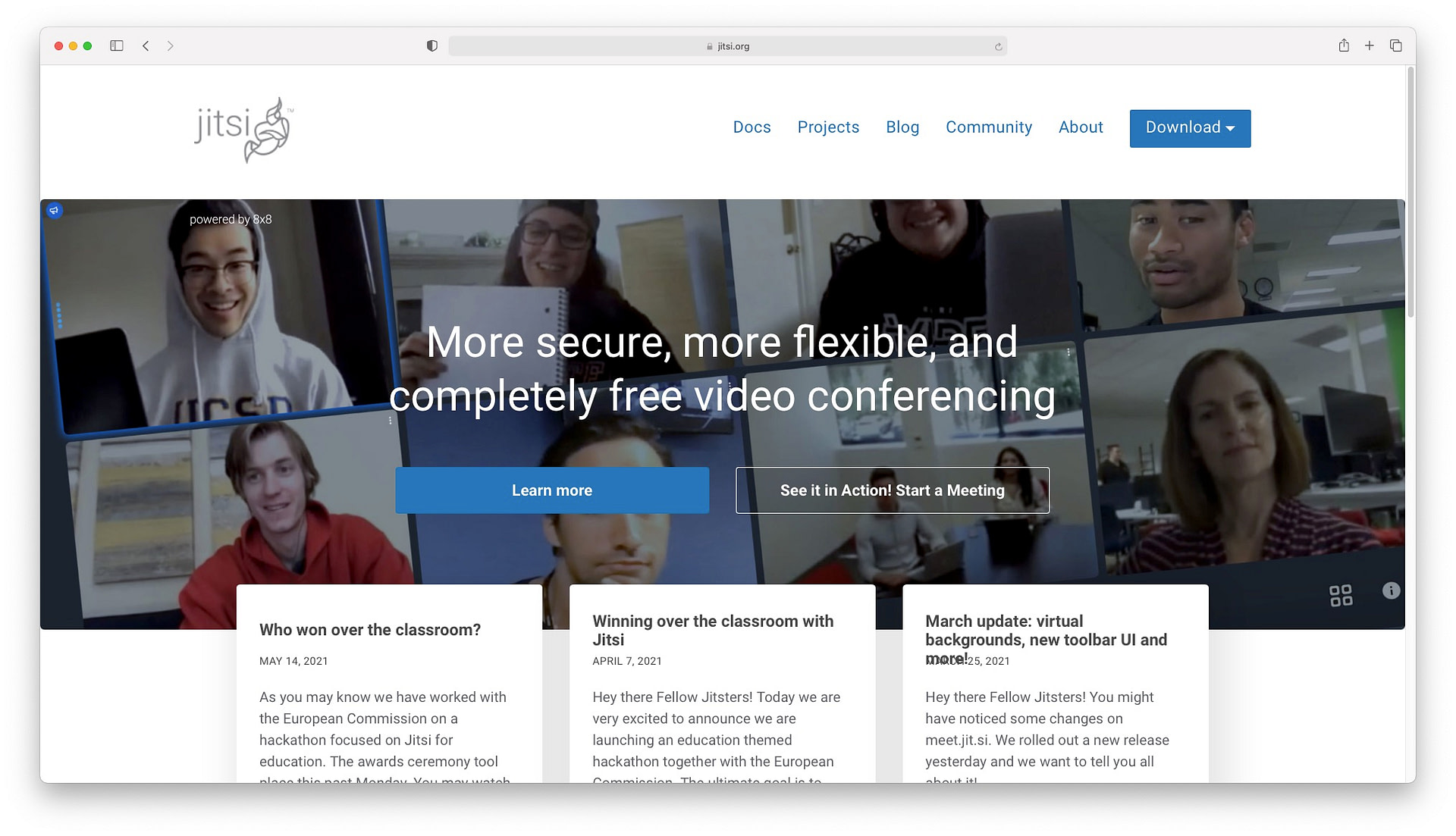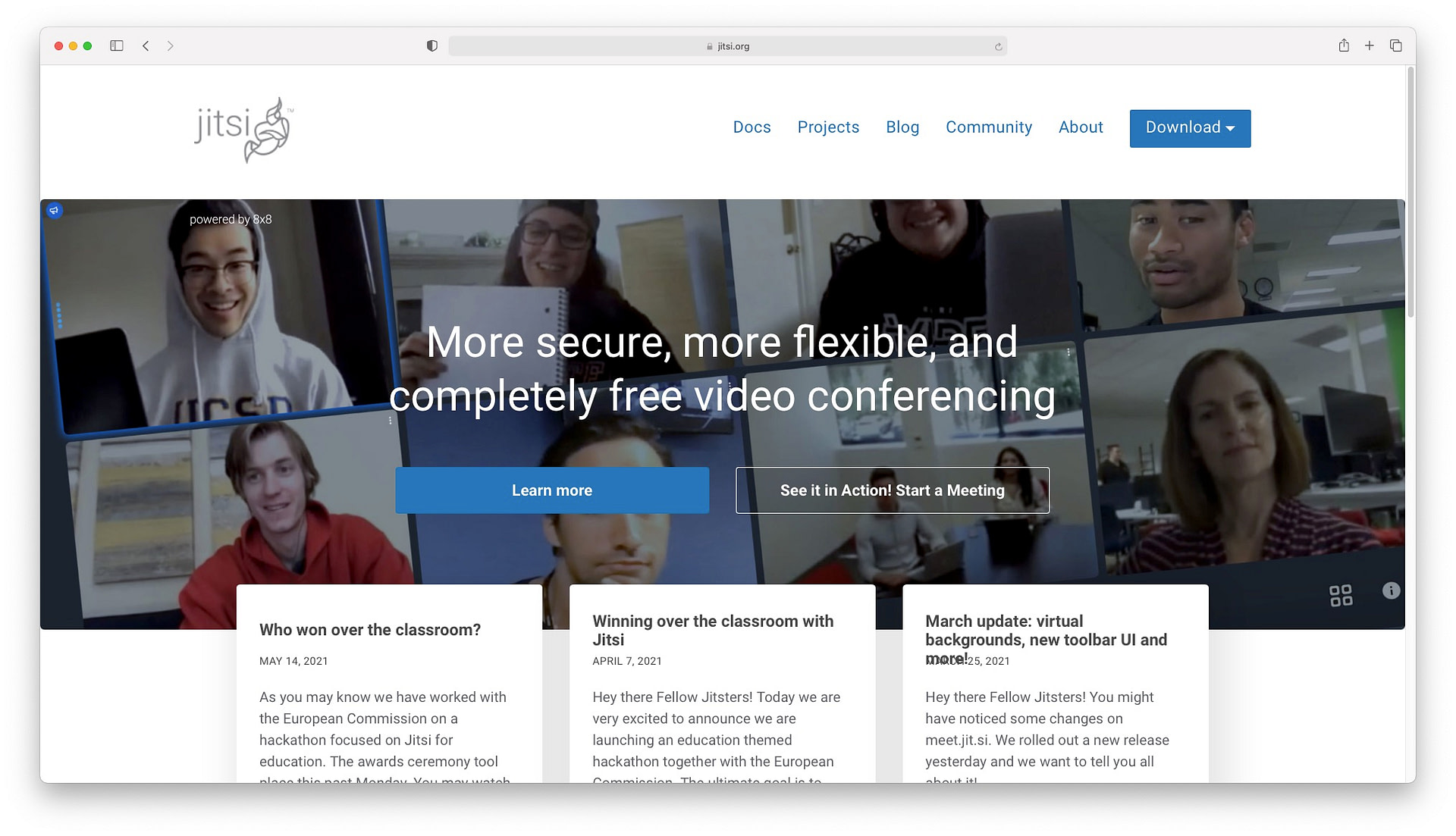 End-to-end encryption
Compatible with Windows, Linux, Android, macOS
You can host it on your server
Up to 75 participants can join a meeting
An open source multi-platform for instant messaging, voice, and video conferencing, Jitsi has applications for the web, iOS, Windows, macOS, Android, and Linux. It is open-source which means you can tweak the software just the way you like or you can even contribute to its development.
The biggest advantage of using the platform is the ability to customize it and the fact that it does not require you to log in or send your personal information before you start using the service. However, it has a drawback. You cannot set up future meetings. The meeting will start only when somebody starts it.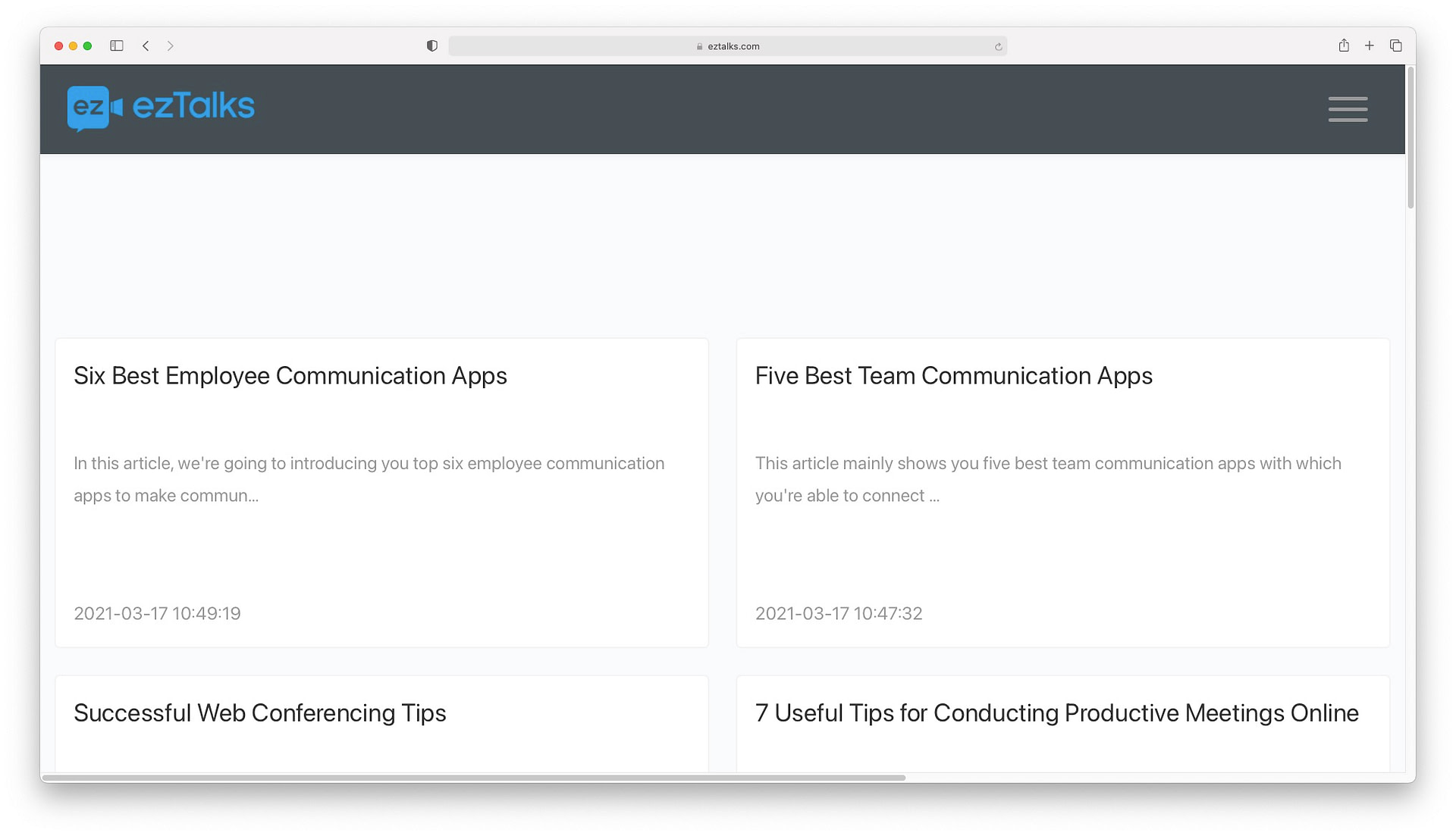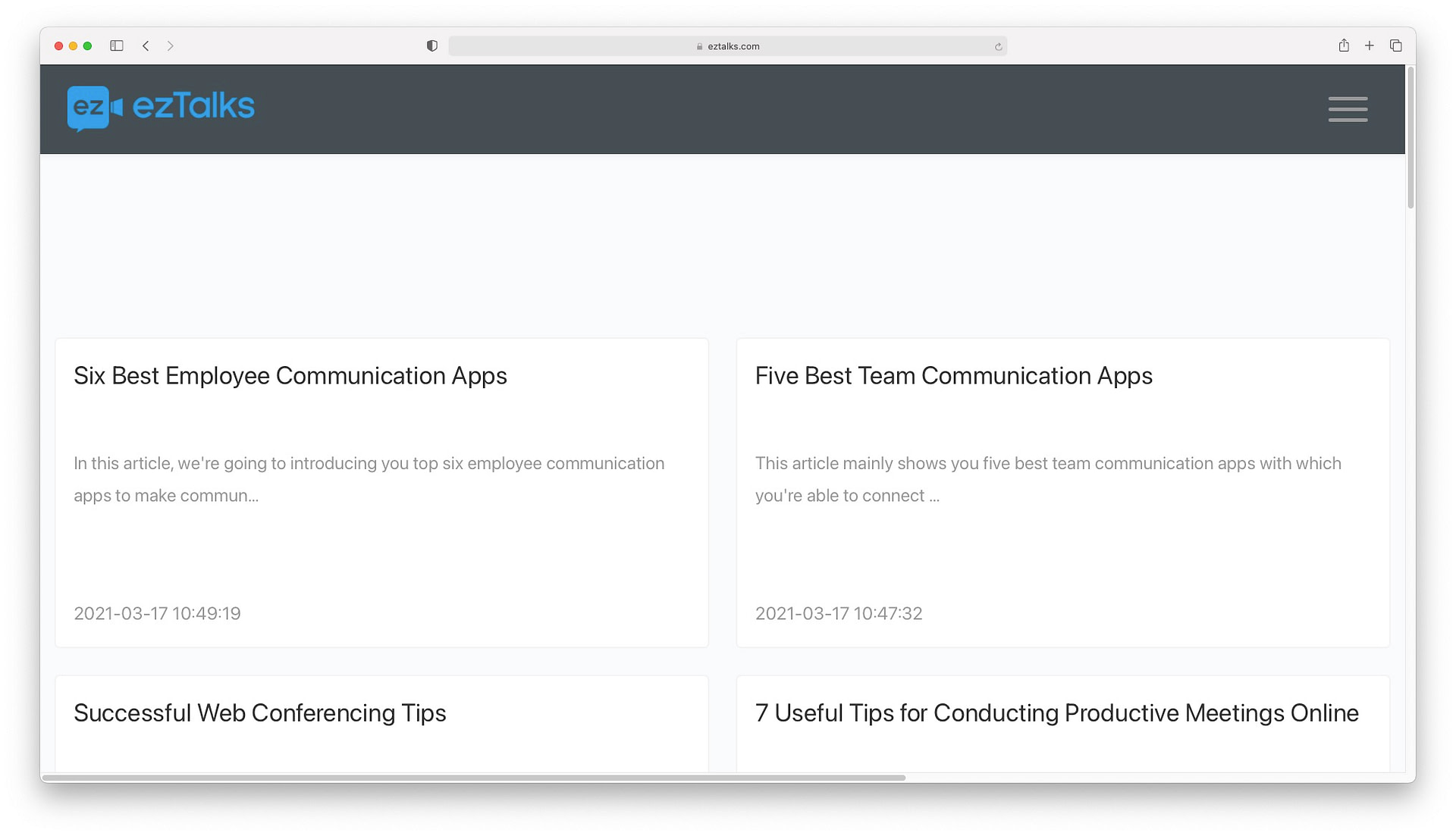 Screen sharing
Exceptional audio and video quality
Record conferences
Supports up to 100 people
Useful collaboration tools
Compatible with Windows, Mac, iOS, Android
One of the best video conferencing apps available today, ezTalks Meetings not only provides free HD web video conferencing but also has useful online whiteboard collaboration tools. Hence, you can see the notes of your colleagues on the online whiteboard which helps with discussions.
The app can support up to 100 people at a single conference for up to 40 minutes. It allows you to record and schedule meetings and also enables file sharing.
Get started with ezTalks now
Go to top
Final note on the best free video conferencing apps
We have tested the best free video conferencing apps for you. All these options come with their benefits, but picking the best one comes down to your individual needs.
Other viable options and their strengths:
Livestorm – Perfect if you want to organize events like product demos, online training courses, sales training etc. It does not need an app to run and allows for 10 registrations per event.
Zoho Meeting – A solid choice for those who enjoy one-to-one meetings. It offers high security and allows for screen sharing.
Slack – Ideal for small organizations who use video conferencing with a maximum of 15 participants. It allows you to use other tools while using Slack.
RingCentral Video – Easy to use and great for those who like integration with other apps, like Slack, Microsoft Teams and Salesforce.
Jitsi – Perfect for those who understand the technicals and would love to customize their software of choice. You can tweak the software as per your requirements.
ezTalks Meetings – If you like to share notes while discussing business on a video conference, this is your go-to app. It allows you to record conferences and has an online whiteboard tool for collaboration where you can share notes.
Found your ideal video conferencing app on this list? Share in the comments what that is!
Which #video #conferencing app has the best free option? 10 top tools compared 📹
…
Don't forget to join our crash course on speeding up your WordPress site. With some simple fixes, you can reduce your loading time by even 50-80%:
Layout and presentation by Chris Fitzgerald and Karol K.
Must See
Former Italian goalkeeper, Simone Braglia believes Victor Osimhen is still the number one striker...

Former Manchester United star, Federico Macheda has hailed Cristiano Ronaldo, saying the football icon...

Leicester City manager, Brendan Rodgers is confident Wilfred Ndidi will be available for Monday...