The second page of Google search results is like a mystical and haunted space that almost no one has set foot on. And you certainly don't want your website to get stuck there permanently. That is why following WordPress SEO best practices will help you rank higher on search engine result pages (SERP) and avoid landing on that spooky second page.
Here is what we'll guide you through in this article:
Why is SEO for WordPress important?
20 fatal tips to achieve high rankings in 2020:
WordPress SEO Basics
1) www vs non-www domain
2) Choosing a reliable hosting provider
3) Install an SEO friendly template
4) Add your site to Google Search Console
5) Add XML Sitemaps in WordPress
6) Force Crawl
WordPress SEO Plugins and Services
7) Install Yoast SEO Plugin
8) Use 10Web's SEO services
WordPress SEO Best Practices
9) Keyword Research
10) Internal Linking
11) External Linking
12) Taxonomy: proper use of categories and tags
13) Title tags and Meta descriptions
14) Schema markup
15) Get into the Google Knowledge Graph
16) WordPress Comments
17) Create an Evergreen content
18) Have a Blog Section
19) Use Google Analytics
Security for WordPress SEO
Security Basics
20) Using SSL/HTTPS for your WordPress SEO
Now, let's have a look.
What is SEO for WordPress?
SEO (search engine optimization) refers to the practices meant to rank your website higher in the search engines (Google, Yandex, Bing…). SEO is important, because the higher you rank on search engines the more website traffic you get, which means that you get organic traffic growth.
According to HubSpot's report, 61% of marketers agreed that SEO and the growth of their organic presence is a priority in their inbound marketing. In addition, Zero Limit Web has shown that more than two-thirds of all clicks (67.60%) go to the first five organic results of the first page. So, being at the top of search results can really help you grow your business!
Now you might have wondered:
Is WordPress good for SEO?
Fortunately for WP users, WordPress is known to be super SEO friendly, as it has many useful features already included in its code, but there are still some things you need to do by yourself to ensure that your WordPress SEO works on a high level.

Why is SEO for WP important?
According to JoelHouse, 93% of your web traffic comes from search engines. Moreover, if SEO practices are kept, you'll generally get a higher conversion rate than with traditional marketing strategies. So, if you want your website to grow, you certainly need to pay attention to your website's SEO, and WordPress has a lot of good tools that help you to do so. For instance, it focuses on user experience, which means its themes and plugins are designed to attract and keep your visitors, and it also makes it super easy to manage your metadata.
But with all of these advantages, you still need to know more SEO rules if you want to outgrow your competitors. Take a look at our own example.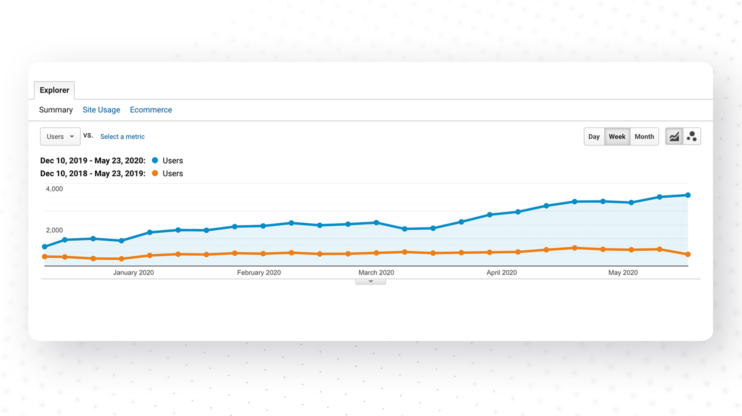 With the help of right WordPress SEO practices such as keyword researching, link-building, content optimization, and many other things we've had an overall 245% organic traffic growth within only one year!
And you can get the same results and even better if you follow our WordPress SEO guide.
20 fatal tips to achieve high rankings in 2020
Let's start with the following:
WordPress SEO Basics
1) www vs non-www domain
When surfing on the web, you've probably noticed that websites either start with a "www" or are "naked," meaning that they choose a non-www domain.
That's one of the first questions you'll face when starting your own website: Should I choose a www or a non-www domain? Does this choice influence my WordPress SEO in any way? We'll help you to figure out.
So, here we go:
Www domains were famous back in the old days of the Internet when "www" served as a separate subdomain. It was also used on posters and other places to signify that the "example.com" is not just a random phrase on the edge of the poster, but has something to do with the "World Wide Web." We've come a long way since then, and now people recognize the famous domain names without necessarily seeing the "www" sign.
As more and more people started searching for websites without actually typing the www domain name, many web pages decided that they would get rid of the www and that's how the non-www or naked domain trend took over.
Although this brief history is quite engaging, you might still wonder what the actual difference between the two is nowadays? Www and non-www domains have different cookie policies, but in general, their functionalities don't differ much, so you can pretty much choose whichever you like.
What about WordPress SEO?
The same goes for your WordPress SEO. Choosing a www or non-www domain is entirely up to you. Just make sure that your visitors can't reach your website by both the www and the non-www domain. If you have both domains (www.example.com and example.com) working, then Google will perceive it as two different websites. And you certainly don't want this to happen, because search engines will start skimming through both of them.
Plus,
if you have started with a www domain and now want to switch into the non-www one, then don't forget to redirect all your pages accordingly.
2) Choosing a reliable hosting provider
If you want to get the most out of your WordPress SEO practices you also need to make sure that your hosting has all the required features. Even if you follow SEO best practices, if your website is too slow or not secure enough for your customers, you can be sure that search engines will not let you reach top rankings.
Moreover, Google and other search engines pay a lot of attention to user experience and for them, their customers are a priority. Hence, if a visitor leaves the page too fast because of a bad experience, this will also push you further down in the search results.
Good hosting providers not only help you manage your website easily and without any hassle, but they also assure you that none of this happens. Plus, some good hostings also give you a bunch of useful SEO tools to track your website's SEO.
So, here is what you need to check with your hosting provider to avoid this type of situations: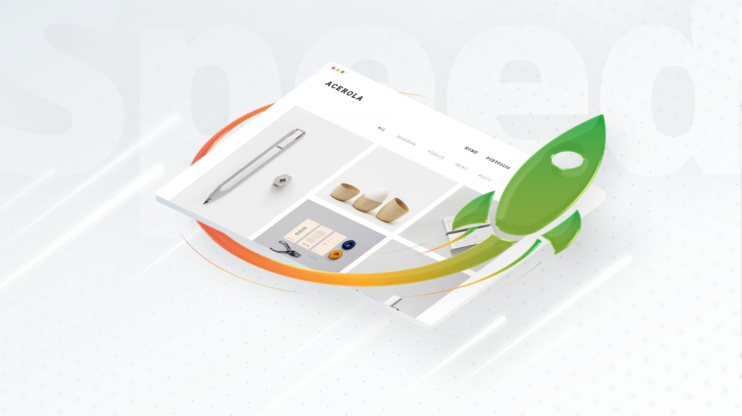 In this fast-moving world where we have high-speed trains, fast-food chains, absolutely everything is focused on saving time, you can be sure that even three seconds of loading time is too much for your visitor to stay on your website. And guess what happens if you're too slow. You rank lower in search engines because you've made your customers wait.
According to Trinity, the statistics of the year 2019 have shown just how important speed can be in keeping your customers. Their data shows that even a one-second delay can result in a 7% drop in conversions.
Hosting plays a huge role in your website's speed. If you're choosing shared hosting then your website is going to be slow, because you share your server with hundreds of other users, while in the case of managed hosting you get a higher level of speed.
By the way,
if you want to check out your website's PageSpeed score, you can try our WordPress Speed Optimization tool and get recommendations on how to improve your performance. If you score somewhere below 90, you have the option to sign up at 10Web. We'll provide an optimized copy of your website with a 95+ PageSpeed score! Here is the preview of our tool: all you have to do is enter your website's URL and check how fast your page is with the help of our speed optimization service!
How Fast Is Your WP Website?
Must See
Networking is a special component in today's business environment. Networking helps exchange ideas, which...

With an all-star cast that includes Genoveva Umeh, Olumide Oworu, Elma Mbadiwe, Richard Mofe...

MANCHESTER UNITED are keen on a dramatic reunion with Memphis Depay, according to reports....