This is the February 2019 edition of "This Month in WordPress with CodeinWP."
Hi, WordPress friends! 2019 started strongly, bringing a bunch of impactful news in the past four weeks. During this time, Matt Mullenweg made some major changes to the WordPress leadership team, Automattic announced the release of an open-source platform for journalists, the guys at WPML had to urgently solve a data breach allegedly caused by a former employee, while WordPress itself and the block editor went through another series of improvements and updates.
But that's not all. This month's agenda was really full, so we have even more hot news for you involving Elementor, Beaver Builder, the WordPress support forums, and the new Wapuu Program for paid contributors.
Keep reading to catch up with everything!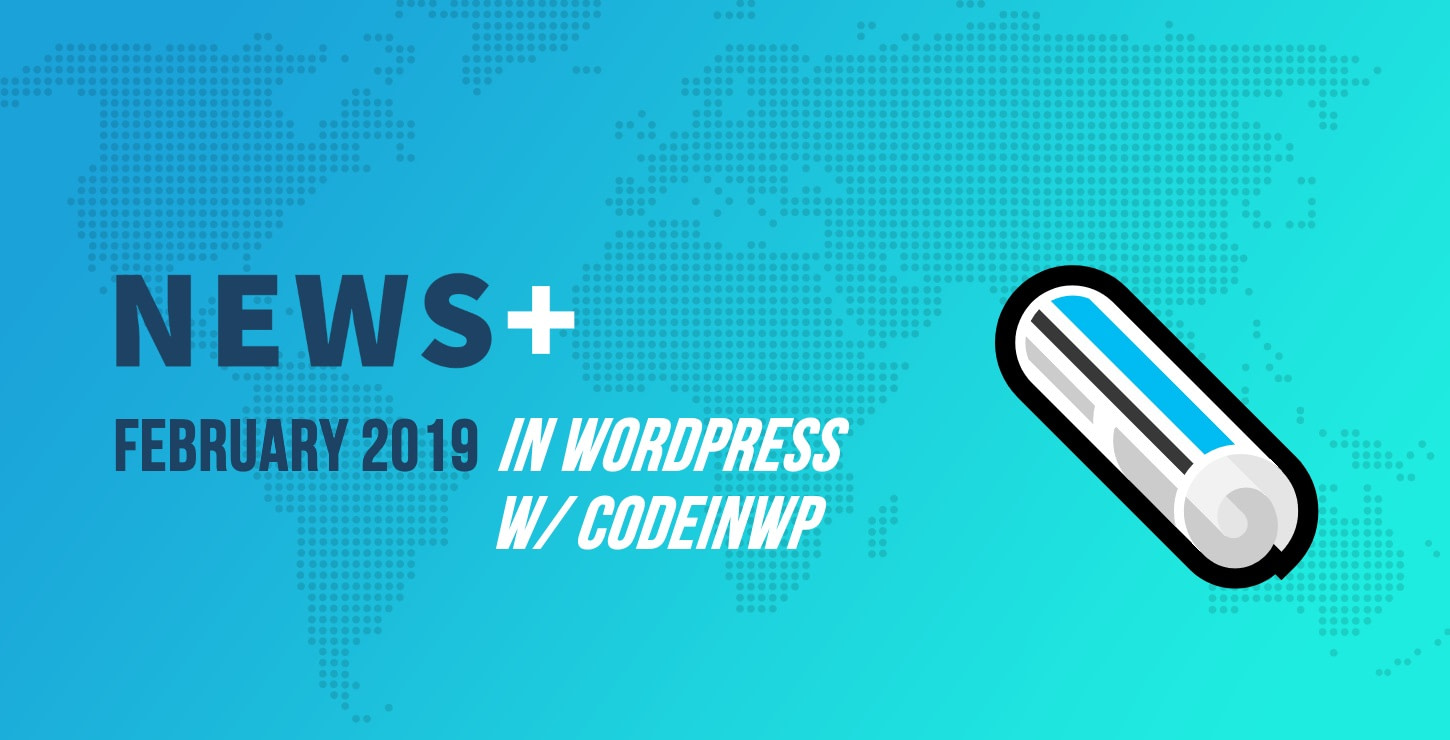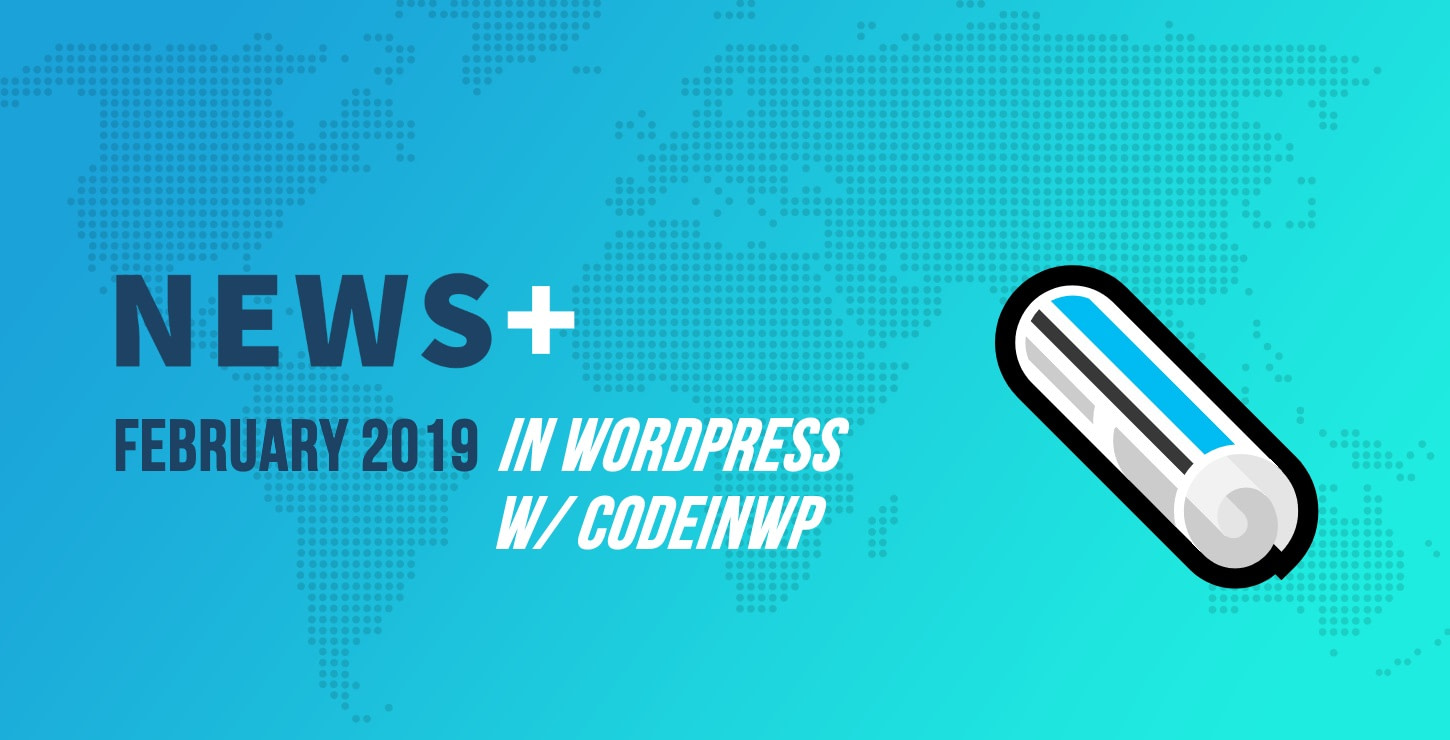 New WordPress leadership, WP 5.1 Beta 3, 'Newspack' in the works 🗞️ Feb 2019 #WordPress news
Click To Tweet
February 2019 WordPress News with CodeinWP
WordPress 5.1 Beta 3
WordPress 5.1 is closer to being ready for release as the third beta is now ready for you to test. We encourage all of you to download the beta, play with the new features a bit, and give feedback if you find bugs or anything unusual.
Speaking of features, this release replaces the "Happy Blogging" text in wp-config–sample.php with "Happy Publishing" (and a few other "blog" references) and introduces a new solution for the white screen of death protection.
As per the repo's calendar, a release candidate will be out on February 7th, while the actual WordPress 5.1 is scheduled for release on February 21st.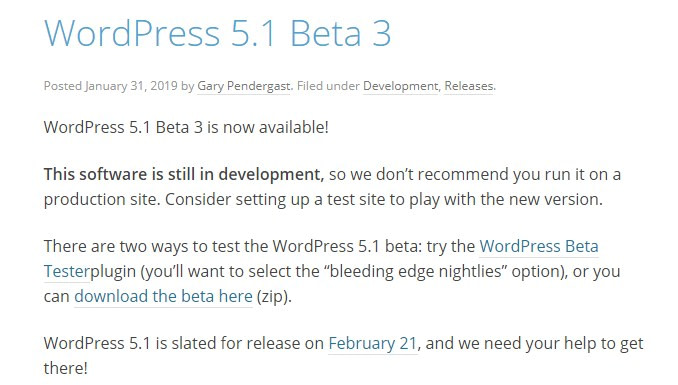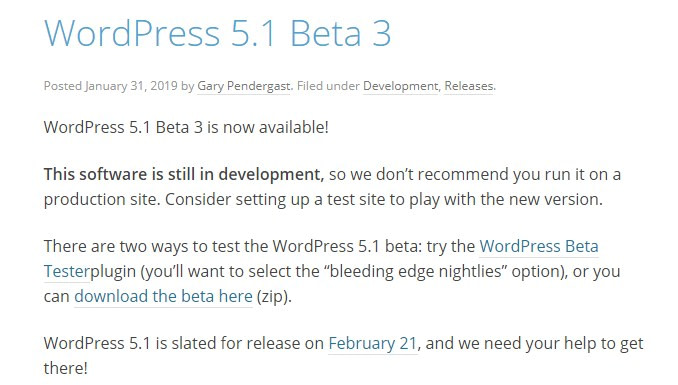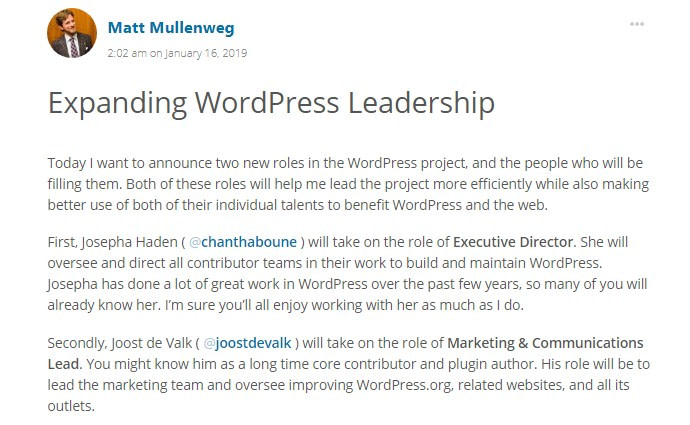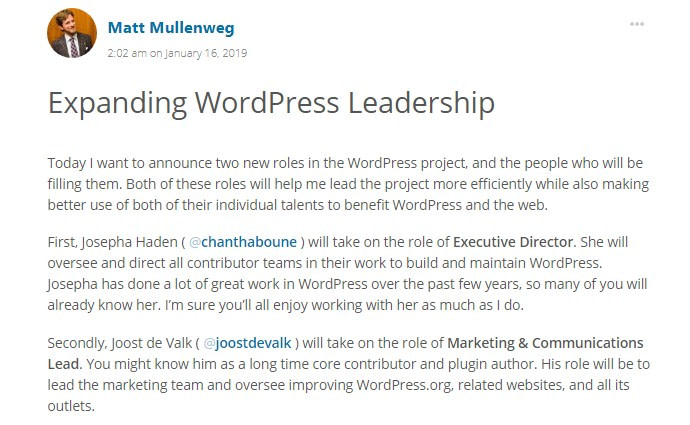 Expanding WordPress Leadership
Matt Mullenweg announced last week that WordPress is expanding its leadership team. He introduced two new roles and the people in charge of each. First off, Josepha Haden will be the Executive Director, whose work agenda includes overseeing and directing all contributor teams to build and maintain WordPress.
On the other side, Joost de Valk was named to lead the Marketing & Communications department, which is in charge of improving WordPress.org, related websites, and all its outlets. On a similar note, de Valk just gave up his job as a CEO at Yoast in the favor of his wife, Marieke. From now on, he'll be the COO of the same company, focusing more on software development and, obviously, doing the marketing part for WordPress.
Announcing Newspack
Automattic is extending its open-source contribution by joining news industry leaders to develop a new publishing and news-oriented platform. The goal is to create a friendly writing environment and economically-sustainable models for journalists.
If you own a local news organization and want to get involved in the building process, Automattic is inviting small and medium-sized publications to help and offer their input for this project (the form is attached in the post).
The first beta of Newspack is supposed to go out at the end of July 2019. The project is funded by Google, through the Google News Initiative, along with several other companies and charitable foundations.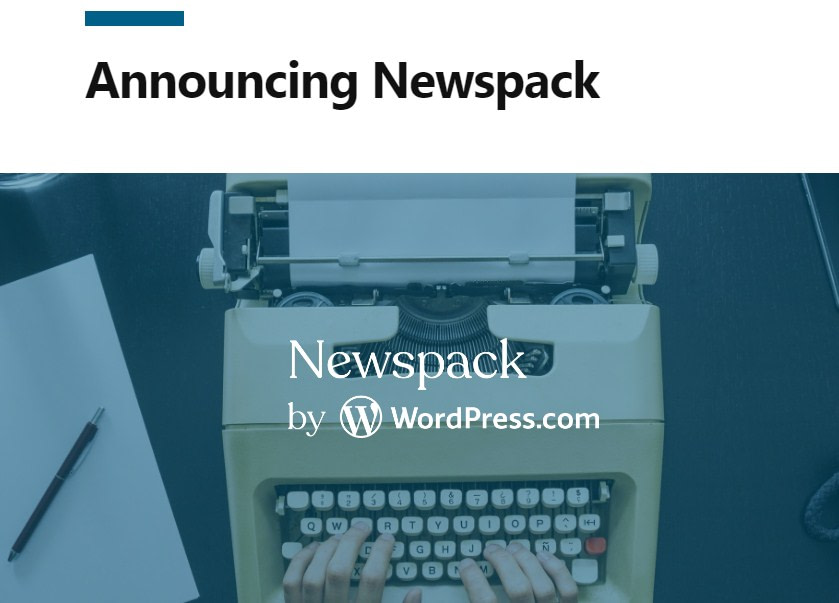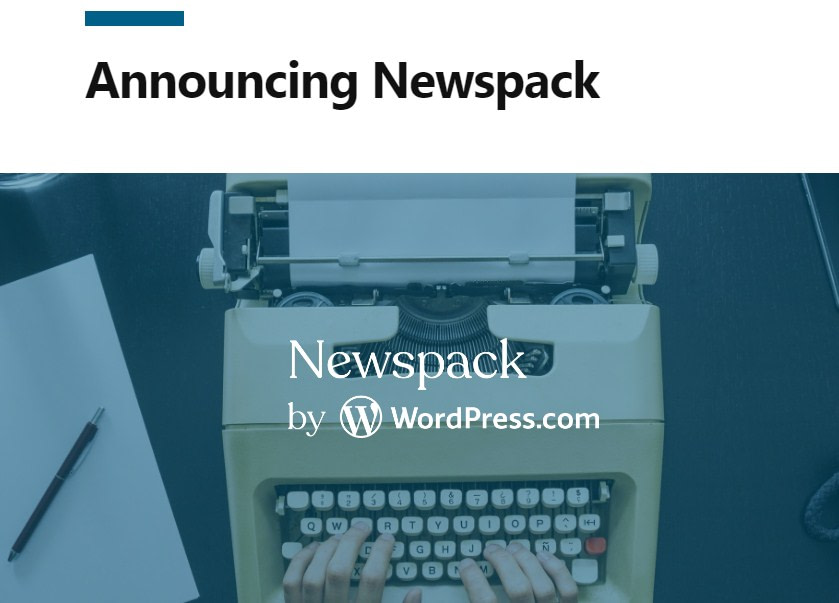 You may also be interested in: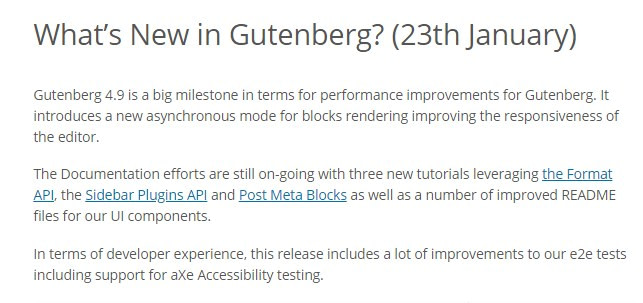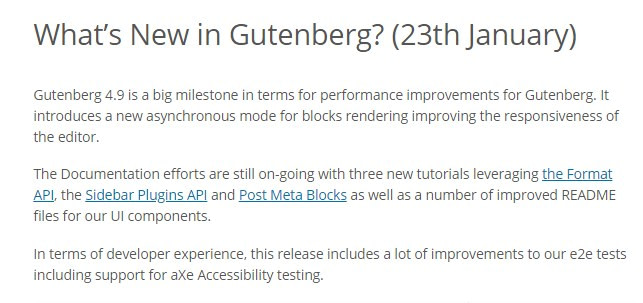 What's New in Gutenberg? (23th January)
While Gutenberg entered phase 2 of development based on Matt's plan for 2019, these are the features and improvements that it comes with this month:
a new asynchronous mode for the data module updates;
improved responsiveness of the editor;
support for aXe Accessibility testing;
improved performance of isEditorEmptyPost selector (13% typing performance improvement);
lots of bug fixes and enhancements.
WPML Alleges Former Employee Breached Website and Took Customer Emails
The WPML team had a hard time this month when the plugin's customers received an unauthorized email from someone who had access to their personal data. The interesting part is that Amir Helzer, the WPML founder, thinks that a former employee is the one to blame for this incident judging by the nature of the attack.
Meanwhile, the guys at WPML solved the problem by rebuilding the site, which is now working properly. They restored the security systems and notified the customers about what happened. Everything is back to normal now, according to their statement.
At no point was there ever a vulnerability in the WPML plugin itself – the issue only dealt with the WPML website and mailing software.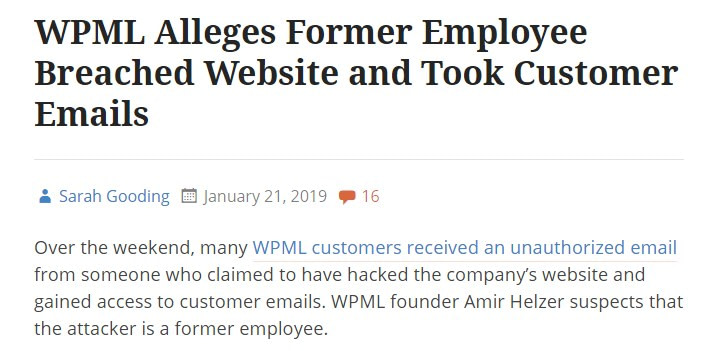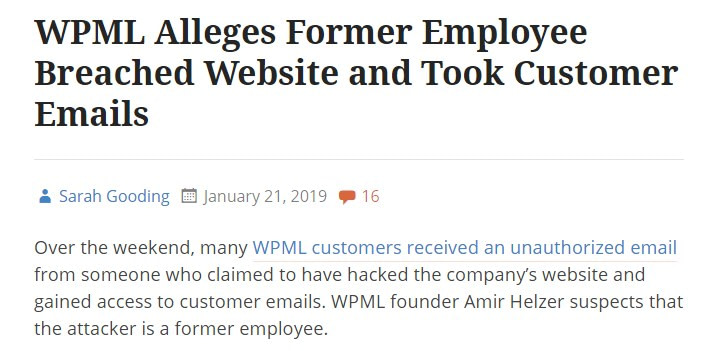 Great Articles From Around The Web
Elementor Acquires Layers WP
In lighter news, Elementor acquired Layers, a free and well-known drag-and-drop WordPress theme. The nice design elements that totally fit Elementor's style were the main reason why they decided to move forward with this purchase.
Paid Freelance Contributors: The idea of the Wapuu Program
Introducing paid jobs for companies that want to contribute to WordPress.org. Through this program – for some reason named Wapuu – a business owner can 'donate' employees to work full/half time to WordPress, the financial aspects being agreed beforehand between the volunteer and the company.
WooCommerce Blocks is Now a Feature Plugin, Version 1.3.0 Introduces 6 New Blocks
WooCommerce is also adapting to the blocks-mania by improving its feature plugin that allows you to display WooCommerce products with blocks. Version 1.3.0 adds six new blocks for you to check out.
WordPress Support Forums Add @mentions with Auto-complete
Now you can tag people on the WordPress support forums by using their Twitter or GitHub handles. The update comes with an auto-complete feature (aka it gives you username suggestions as you start typing in the TinyMCE editor). The mentions will send personal notifications to the people that you are tagging.
Matt Mullenweg TED Video on the Future of Work
Oh, and here's Matt hosting a short online presentation for TED on the future of work, talking about the distributed (remote) work and why he fully supports this idea. Beaver Builder Doubles Down on Serving Power Users in Response to Gutenberg
Since the new block editor eases users' work with WordPress substantially, most page builders became complementary for simple uses. Beaver Builder has been paying attention, sharing how their primary target users will be "folks with a few more skills in their tool belts" and not novices anymore.
WordPress Gutenberg Block Plugins: Comparing Stackable, Atomic Blocks and Otter Blocks
Interested in adding more blocks to your site? There's been a bunch of new plugins of this kind that were released lately. iThemes compares three of them in this post, including our own Otter Blocks.
Blog Comments Are Dead. Or Are They?
Should we be having a funeral for blog comments? This is not the only post that puts this topic on the table (there were quite a few in 2018 as well). Here's Delicious Brains' take on this matter.
15 Worst Web Hosting Practices To Watch Out For
If the hosting company that you want to use on your site is bad at these 15 things, then don't expect to receive high-quality service. I mean, when someone is doing false advertising, this is the first sign that their company is not to trust.
4 Things You Can Do With Gutenberg That You Can't Do With The Classic Editor
Lots of people were (and still are) wondering why we needed the new block editor when the classic editor was working just fine. These are the four big things you can do with blocks that can't be done via the old editor. That's it for February 2019. Anything we missed? New WordPress leadership, WP 5.1 Beta 3, 'Newspack' in the works 🗞️ Feb 2019 #WordPress news Click To Tweet …
Don't forget to join our crash course on speeding up your WordPress site. With some simple fixes, you can reduce your loading time by even 50-80%: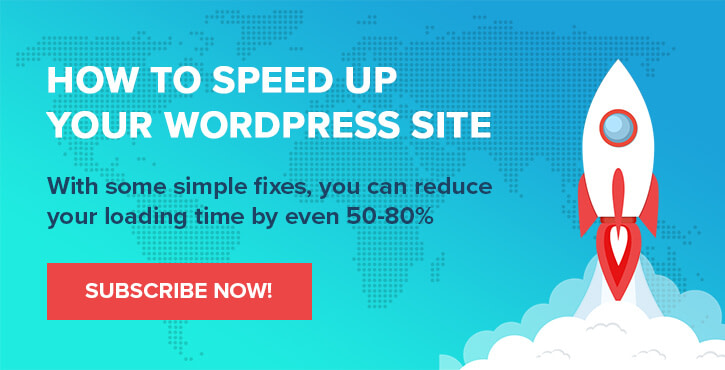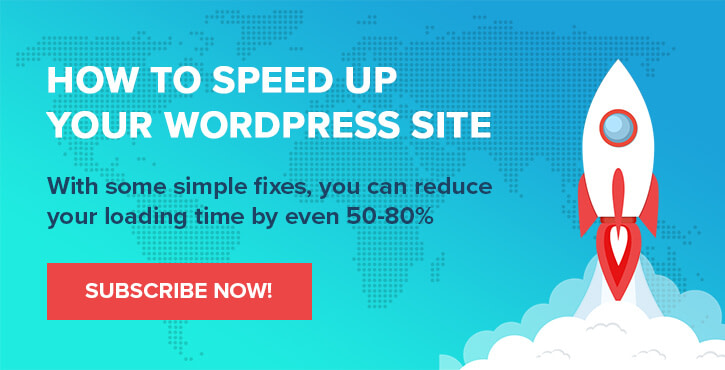 Was this topic
helpful?
0% of users found this helpful