The WordPress hosting market is probably the fastest changing and most interesting space within the WordPress ecosystem. We regularly hear abstract ideas about "the market is becoming more competitive", "larger players make it more difficult for small companies", and "the market is maturing"; WordPress hosting is where all of this change is happening.
The biggest WordPress hosts are taking ever-bigger portions of the user-base, and taking ever-larger quantities of funding. Yet, they all face fierce competition and whilst we can assume all of the existing large hosts will survive the next five years, a much harder call is who will thrive in the next five years.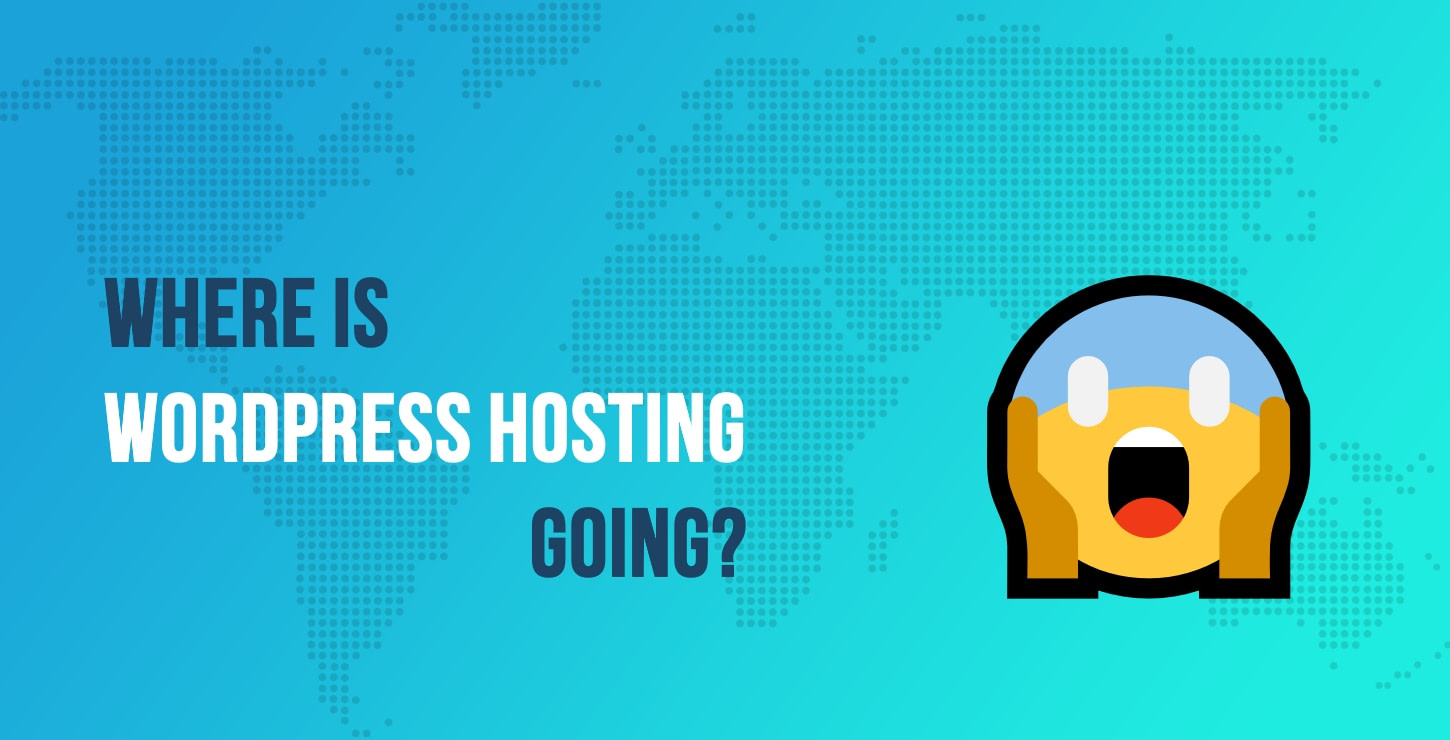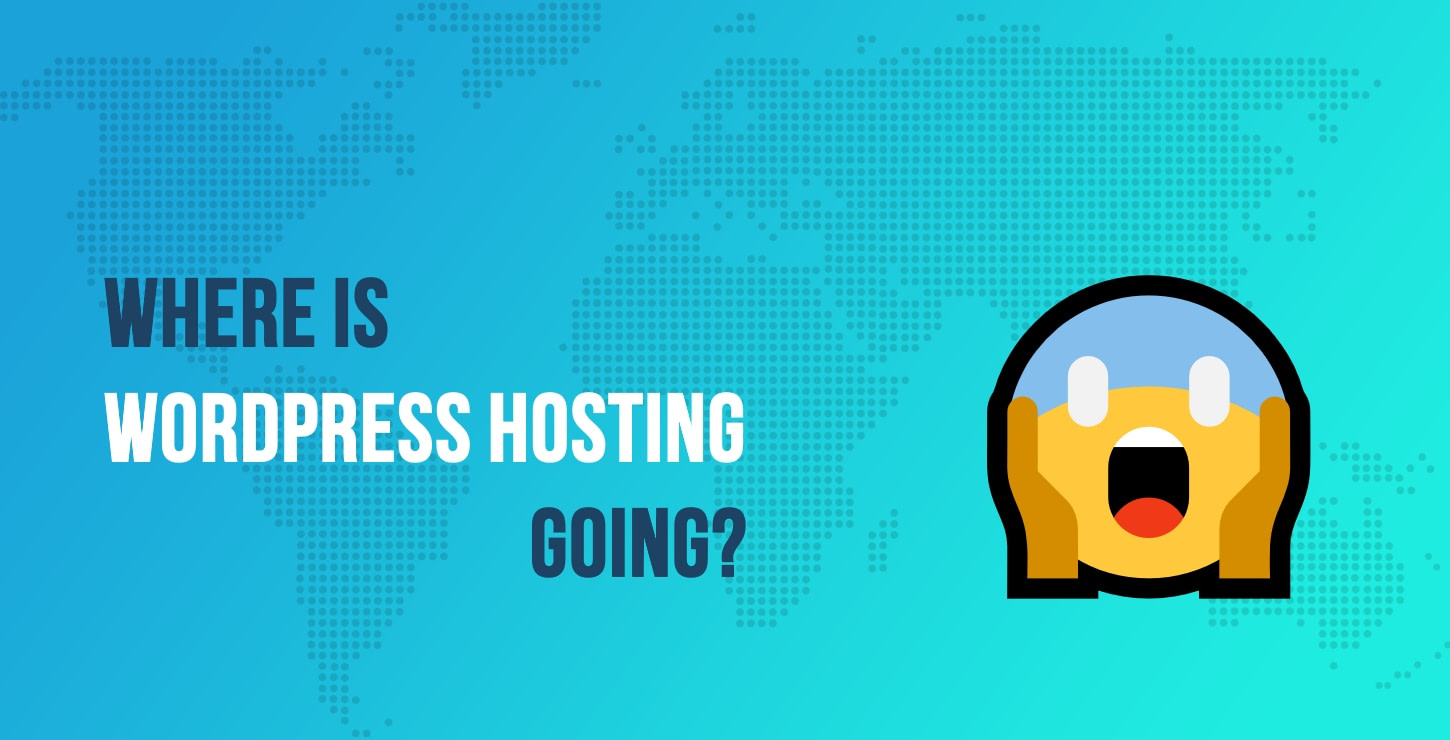 The future of the WordPress hosting market thus offers a window on the rest of the WordPress economy. This post will attempt to look at that future, arguing that the intense competition is driving hosts towards a "truly managed" experience where everything you need is taken care of for you.
It's not hard to imagine a future where your WordPress experience differs vastly between the most popular hosts , who all have their own managed platforms which take care of security, backups, and updates; page builder experiences; and a select bundle of pre-installed addons or plugin extras.
Suddenly, the hosted WordPress experience is Wix or Squarespace, except it's running on WordPress.
The path to get there, however, is complicated and by no means certain. Let's start with the very basics and take it from there.
Where is #WordPress #hosting going? Better prepare for your Wix experience 😱
Click To Tweet
Go to top
What exactly is WordPress hosting?
The requirements for becoming a WordPress host are minimal: support for PHP version 7.2, HTTPS, and MySQL version 5.6 or MariaDB version 10.0. This means there are literally thousands of potential "WordPress hosts" for a consumer to choose from.
This can be a problem for consumers, making discerning between hosts an increasingly tricky task. Hosting companies realize this of course, and so they do what they can to set themselves apart. At a most basic level this involves offering WordPress-specific hosting packages or positioning themselves as specialized WordPress hosts. In 2010 this was about as complicated as "WordPress hosting" got.
Since then, however, hosting companies have been keen to differentiate themselves. Specialist WordPress hosts now tend to take care of much of the heavy-lifting involved in hosting a WordPress site. Most manage security, caching, and performance at server level. Some hosts go a step further, automatically updating WordPress and in some cases plugins for you. All provide WordPress-specific support. In 2018 this is what most specialist WordPress hosting looks like.
Some hosting companies like WP Engine, Kinsta and Automattic's WordPress.com (we'll touch more on why it's right to think of WordPress.com as hosting later on) will only host a WordPress website. Others such as SiteGround, Liquid Web and GoDaddy are considered "WordPress specialists", but still host sites that aren't built on WordPress.
You may also be interested in:
Go to top
WordPress hosting: no longer a niche
The change driving this shift from "here's a hosting account you can install WordPress on" to "here's a WordPress site taken care of for you" is demand. Consumers want WordPress hosting, and this has taken it from a niche offering to something you can build your entire hosting business around.
Further, the WordPress market has become large enough that there are viable niches within "WordPress hosting".
There are plenty of examples of this: from the cheapest WordPress hosts offering packages at under a dollar a month, where the model is best described as "churn and burn" (new customers join and leave at a rapid rate, but you add so many new customers it's okay), all the way through to managed WordPress hosting which can handle everything up to the very biggest websites.
The really interesting growth has come in this managed hosting space, especially towards the lower end. This is where the hosting companies are building their most interesting products, and quite likely where they see their most profitable growth coming in the medium term.
This lower-end managed hosting makes sense: the customer is willing to pay a small premium for a good product so this can be more profitable, and whilst everyone has to get the core product right (good, fast, and reliable WordPress hosting), the scope for adding value with extras is huge.
Further, because these extras can remove a lot of the pains associated with WordPress hosting, this starts to look much more like a fully managed website builder similar to Squarespace or Wix. Right now if you want to build a website Wix makes it incredibly easy, and the hosting companies know this. Ultimately hosting customers take value from having a website rather than the hosting by itself, so whilst these website builders represent a threat to moderate WordPress, they represent a huge threat to hosting companies.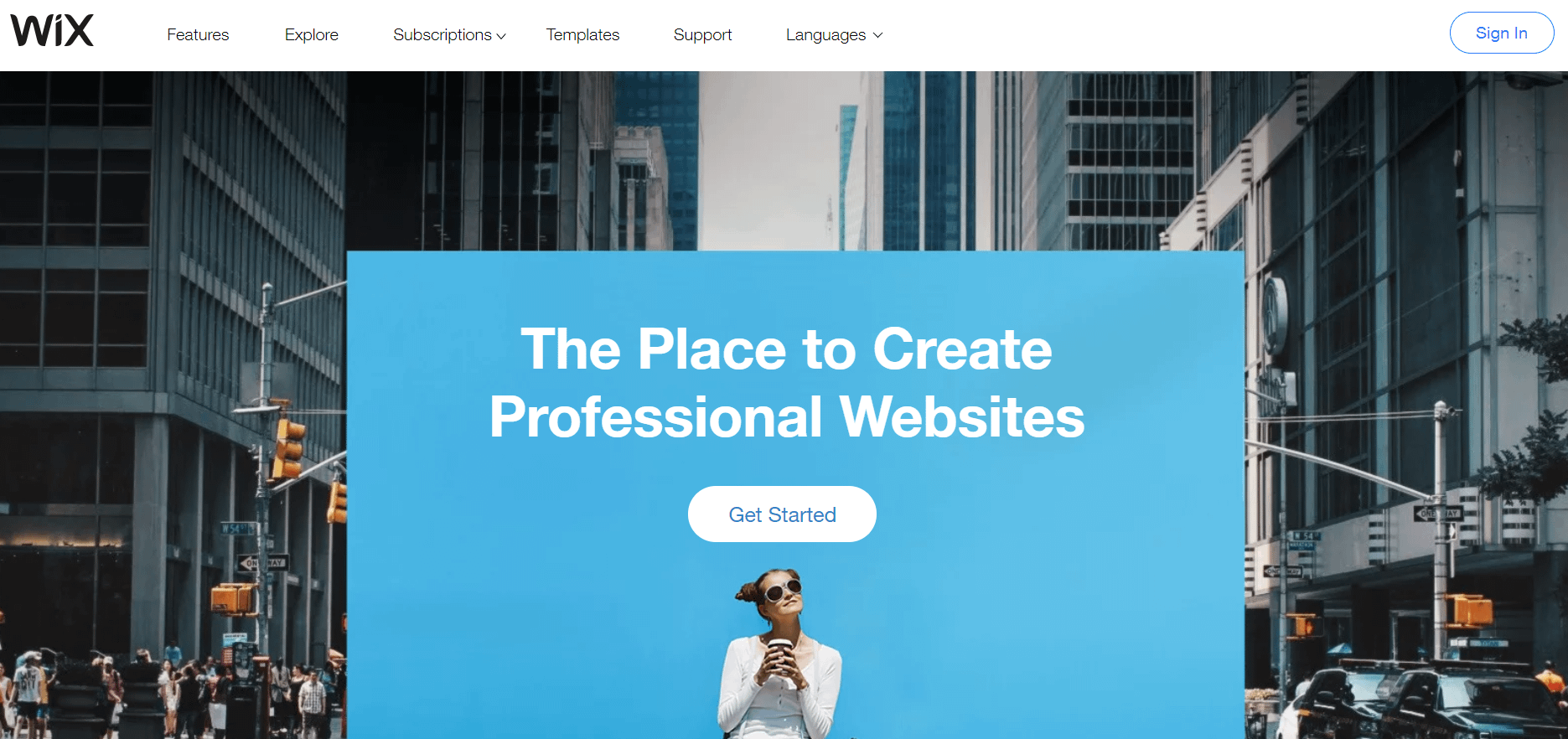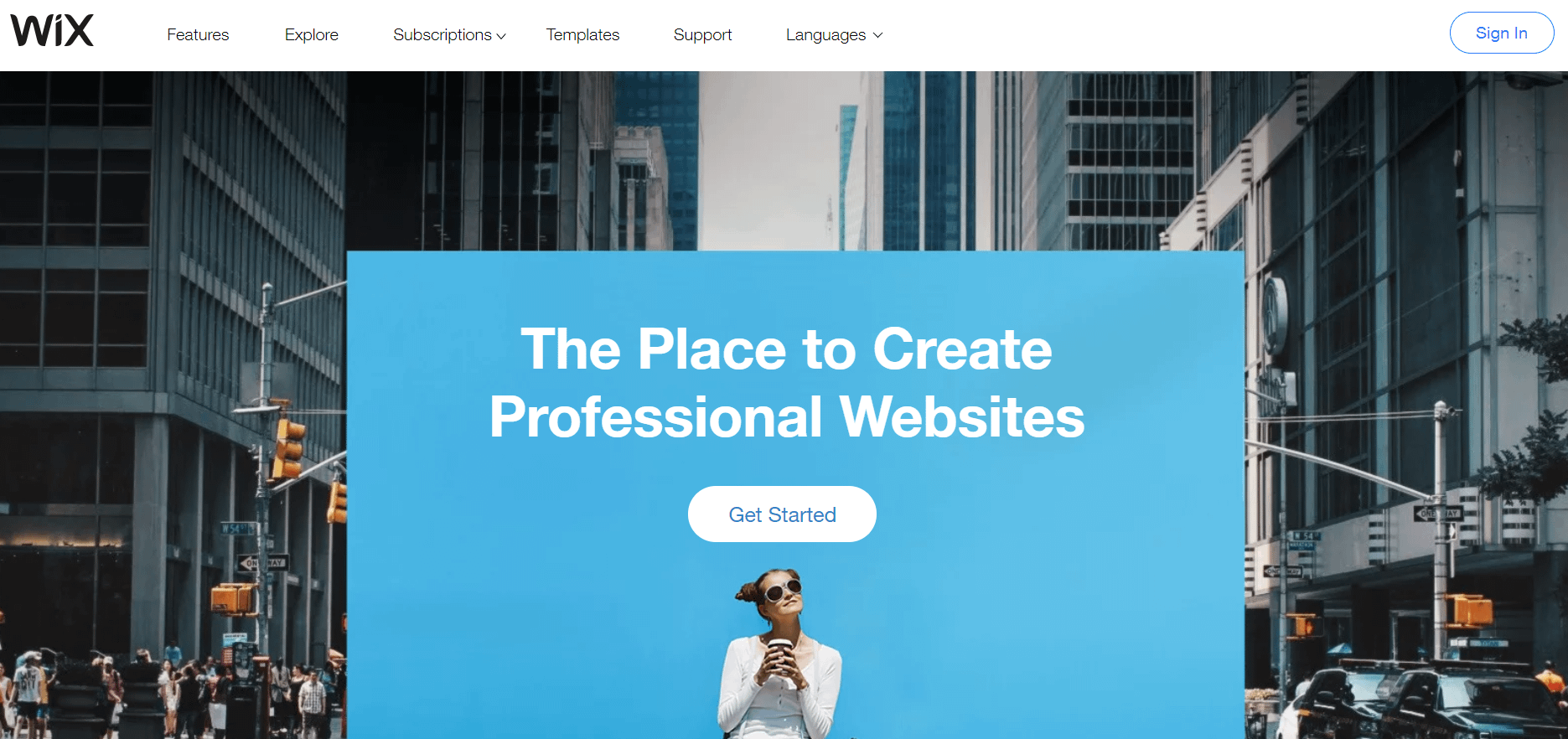 You can thus see how this low-end managed WordPress hosting needs to become a fully-managed WordPress website builder platform in the medium term, and that this needs to be the core hosting product in the long-term. This is why there's so much interesting change happening in WordPress hosting right now, and this the lens through which the changes should be viewed. Let's look at some specifics with this in mind.
Go to top
WordPress hosting future: acquisitions can buy expertise, extras, and community value
For the past 10 years, iThemes built a company around WordPress products. Their product line-up includes a backup plugin, a security plugin, a dashboard for monitoring multiple WordPress sites, and a WooCommerce reporting plugin for shop owners. Whilst they started out making WordPress themes, these were their main products.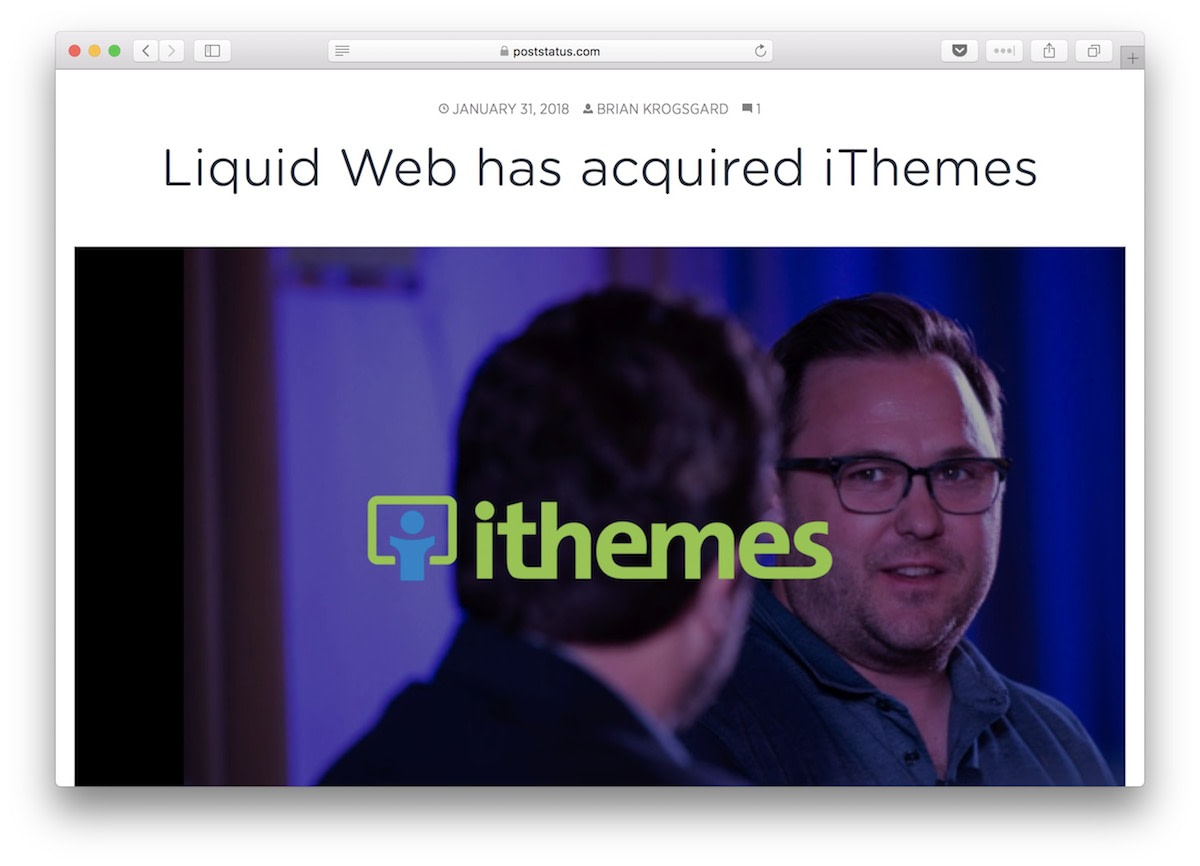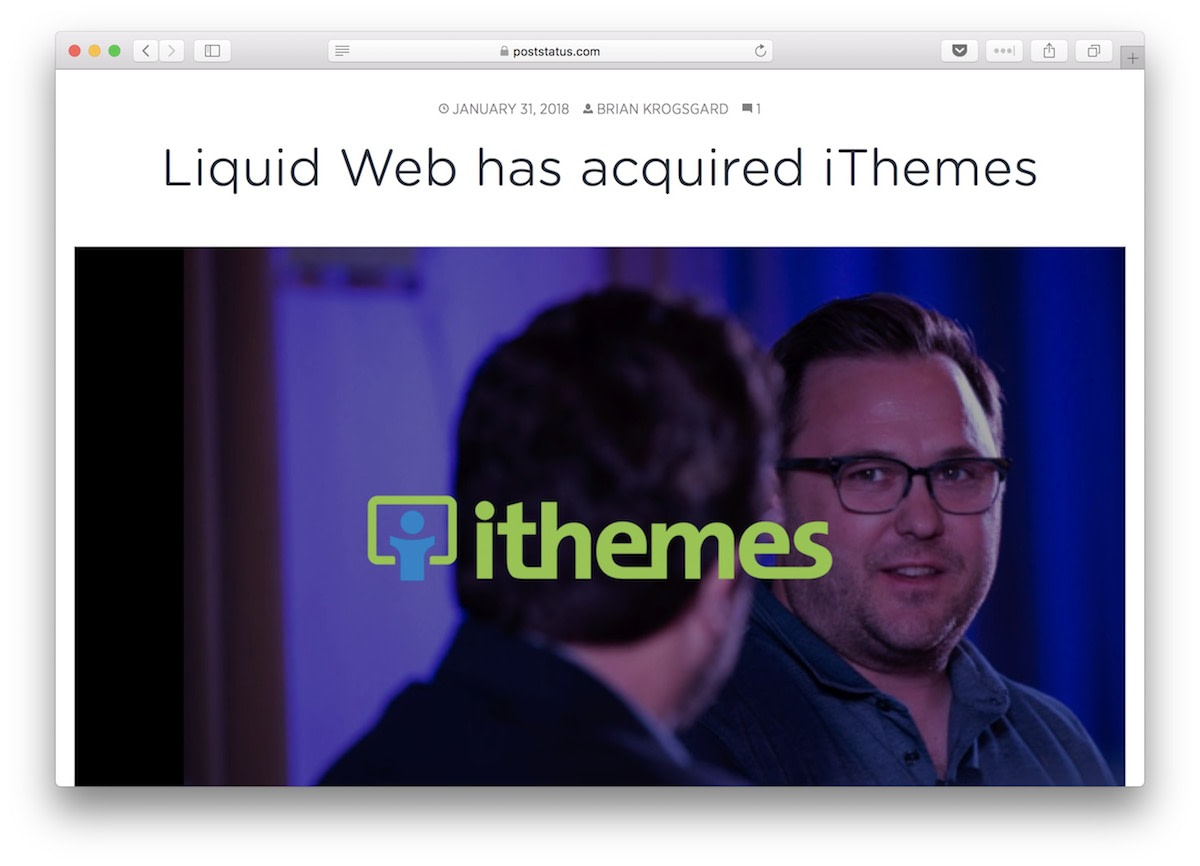 In January 2018, hosting company Liquid Web acquired iThemes in a cash deal, which included iThemes' products and team. Through the lens of adding extra value to your WordPress hosting to remove the burdens of hosting a WordPress site, this makes a lot of sense.
Liquid Web has been trying to improve its WordPress offering in recent years, and by buying a team of WordPress experts and a group of products which can be integrated into its hosting offering, it gets to accelerate this process. iThemes, meanwhile, was facing a tougher competitive environment – its theme sales were already in decline, and products like Jetpack are serious competition for its security and backup products – and the acquisition lets it keep its team together and secure the bigger resources needed to compete going forwards.
It's a similar story with GoDaddy in recent years: after previously struggling to tap into the growing market of WordPress professionals, GoDaddy acquired ManageWP, a site management and backup service, in late 2016.
A year later they announced Pro Sites, an addon available to all customers which handles bulk site management and backups. Sound familiar?
Right now Pro Sites isn't really any different to using ManageWP services alongside GoDaddy hosting. But like Liquid Web acquiring iThemes, this deep integration of complimentary products makes GoDaddy Pro hosting more appealing to consumers. It sets them apart from the thousands of other potential WordPress hosts, and should be seen as a first step towards a fully managed solution.
It's a similar story with GoDaddy's acquisition of security service Sucuri last year and bundling of Beaver Builder Lite the year before, and listing "drag and drop page builder" as a key selling point of their WordPress hosting plans.
The fully managed lens shows how this makes sense: any of the popular page builders would be a great acquisition target: instead of bundling these with your hosting product, you can see a strong argument for buying the entire plugin, building a custom experience perfectly suited to your hosting infrastructure, and then boasting this as a unique value-add.
Are any of the popular #WordPress page builders about to be acquired by a hosting company?
Click To Tweet
Page builders or not, iThemes, ManageWP and Sucuri won't be the last acquisitions or partnerships: anything WordPress theme or plugin business which can add talent and good products to a hosting service would be of interest to hosting companies.
Go to top
Where does WordPress.com fit in?
Thus far we've discussed existing WordPress hosts trying to add talent and services to their managed WordPress offerings. There's one player we wouldn't normally think of as a WordPress hosting company that we need to consider: Automattic's WordPress.com.
Automattic is incredibly well placed to offer precisely the kind of mass-market managed WordPress hosting we've been discussing. They have a huge team of WordPress experts with significant influence over the WordPress project, have exclusive commercial usage of the WordPress trademark – and they essentially already offer a mass-market managed WordPress hosting through WordPress.com.
Historically WordPress.com hasn't been considered a managed WordPress host because, despite offering the features you'd expect: backups, updates, and support, the inability to install custom themes or plugins has made the platform restrictive and removed the extensibility and customizability that makes WordPress so attractive.
This has changed with the introduction of the relatively new WordPress.com Business plan. WordPress.com business has all the features of the other plans, but with all the flexibility you'd normally expect from WordPress: you can install custom themes and plugins.
What's more surprising is it offers unlimited traffic at a price (under $25/month) which is usually the entry-level for most other managed WordPress hosts.
Further, whilst in recent years Automattic's Jetpack plugin has been adding many managed-style features to other WordPress hosts, by offering it on all WordPress.com plans, it makes the transition between "self-hosted" and ".com" WordPress much simpler – and puts Automattic in charge of a product offering similar features to those its competitors are spending millions of dollars acquiring. Jetpack's strategy in recent years seemed unclear, but in this context one can see how it all starts to come together.
The new Gutenberg editor also fits in here: Gutenberg fixes a key weakness for WordPress when compared to its website-builder competitors: its editor. Gutenberg with WordPress 5.0 will be a refresh to the editor which improves the WordPress experience but isn't a totally radical change. Give it a year or two, though, and when we're at WordPress 6.0 it's totally plausible we've got a fully fledged drag-and-drop front-end website builder.
When this happens, WordPress.com in particular will be in prime position to capitalize on the flexibility of WordPress and the approachability of Gutenberg, all at a price comparable to Squarespace. This kind of deep integration is what "fully managed" will increasingly look like in the coming years, and it's a reasonable shout to say this is where WordPress hosting is going.
Go to top
Managed WooCommerce hosting to enter the stage
We're already seeing further examples of this deep integration within very specific niches. The best example of this is the emergency of managed WooCommerce hosting.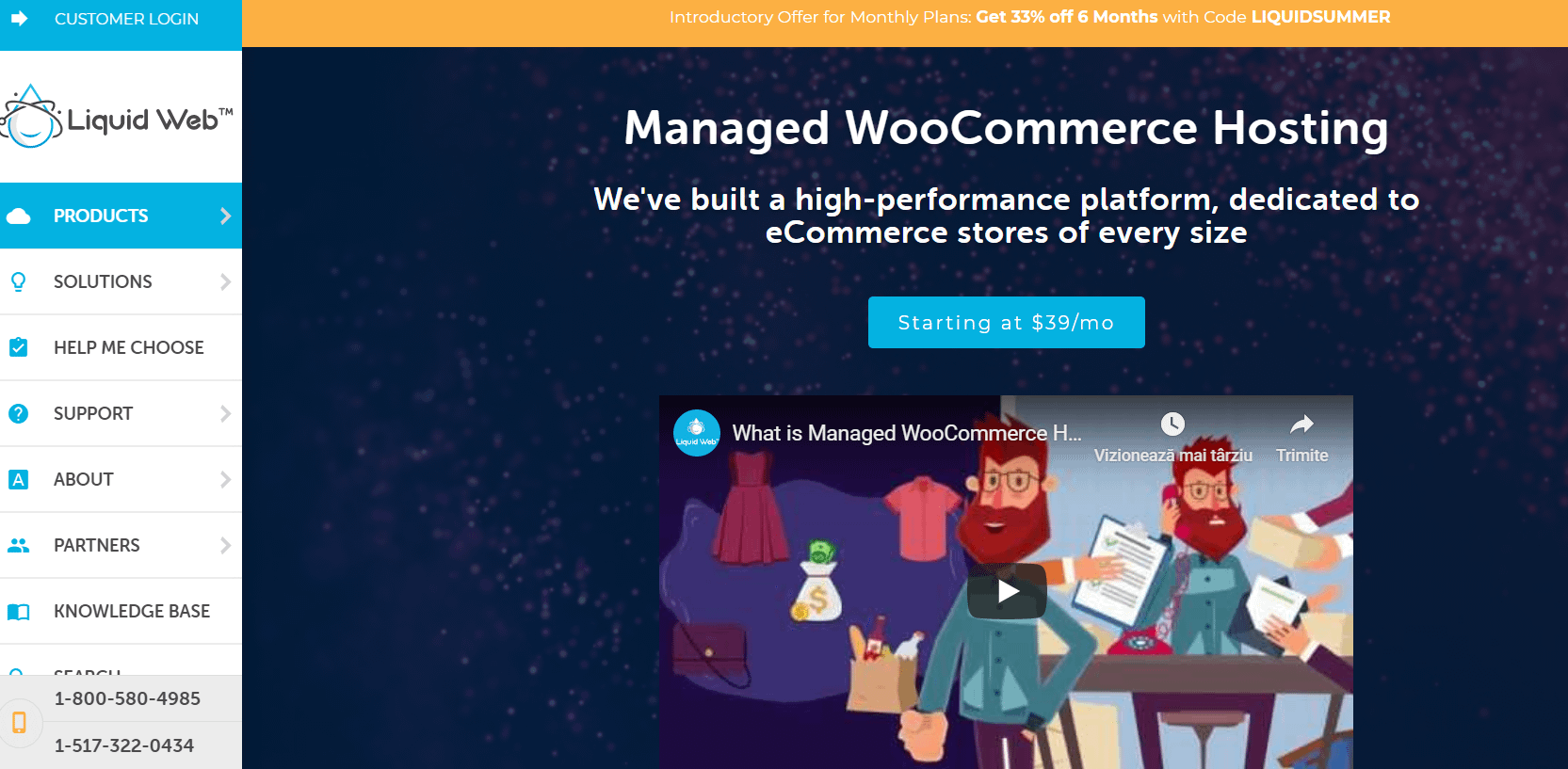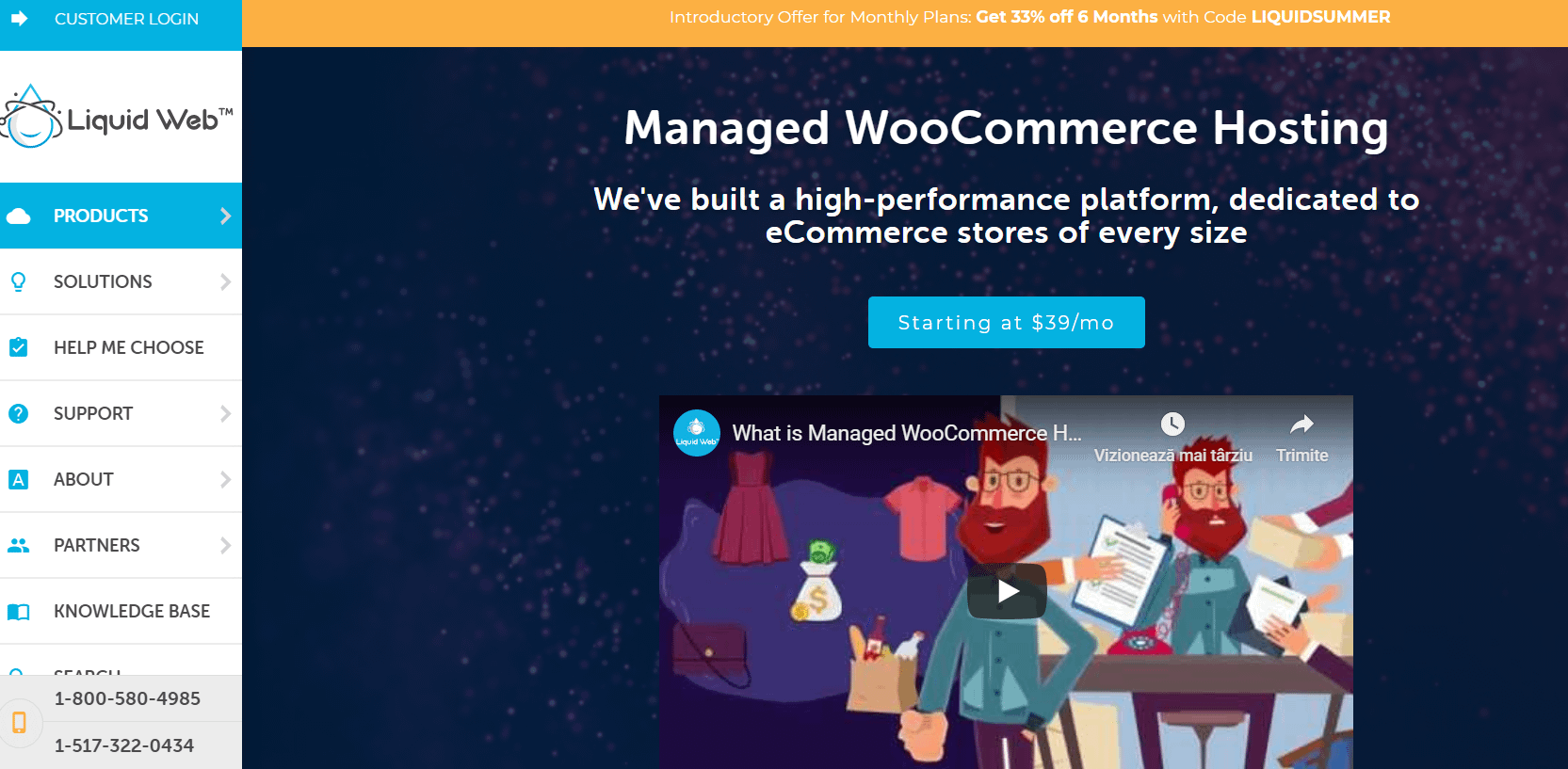 Liquid Web announced a new managed WooCommerce option earlier this year, and they're not going to be the last to do this. It's very much an all-in-one option, incorporating all the technical features you'd expect from a WordPress host, along with themes, a page builder, unlimited products, image support (including thumbnail management, image lightboxes and image zoom), analytics, and SEO optimization.
This is not how we traditionally think of WordPress hosting, and it's starting to look a lot more similar to the likes of Squarespace, Shopify and Wix – except without the restrictions of a closed platform.
Automattic might be betting on creating the fully managed WordPress experience, but that still leaves plenty of space for others to niche down within WordPress. Managed WooCommerce hosting is the best example of this so far; expect to see more of this in the coming months and years.
Go to top
Responding to change
Positioning oneself as a 'WordPress host' with great support was once enough of a draw for consumers. But with the huge growth in the WordPress user base, and proliferation of hosting companies, 'WordPress hosting' is not the niche it once was.
To stand apart from the vast sea of options available to consumers, hosting companies are having to adapt their services, and the trend towards "fully managed" seems likely to accelerate in recent years.
How much the WordPress user base grows from here remains to be seen. Even within the existing pool of WordPress users, the wide variety of needs is continuing to fuel innovation among hosting companies; yet, as hosts look to offer "fully managed" solutions, it's a reasonable assumption that this can be the website-builder platform of the future.
WordPress itself is on the brink of big change in the form of a new editor, Gutenberg. This is only one step in the direction of significant changes in the coming years. It's probably best to get ready now.
What's your take here? Do you think that the WordPress hosting market is just about to change drastically compared to the way it's been for the last couple of years?
Where is #WordPress #hosting going? Better prepare for your Wix experience 😱
Click To Tweet
…
Don't forget to join our crash course on speeding up your WordPress site. With some simple fixes, you can reduce your loading time by even 50-80%: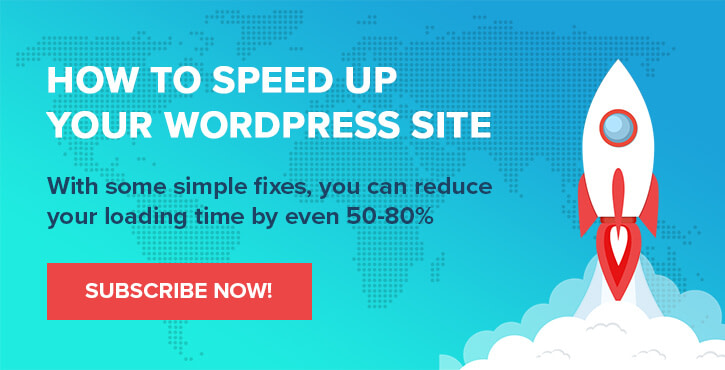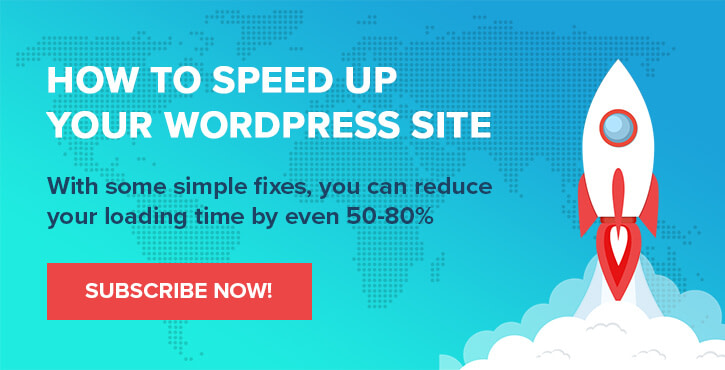 Layout, presentation and editing by Karol K.
* This post contains affiliate links, which means that if you click on one of the product links and then purchase the product, we'll receive a commission. No worries though, you'll still pay the standard amount so there's no cost on your part.
Was this topic
helpful?
0% of users found this helpful