📆 This is the April 2021 edition of "This Month in WordPress with CodeinWP."
Hey there, we hope you all are fine and healthy. We are back with some exciting news about newly arrived WordPress 5.7 "Esperanza", WordPress Stories, and a cool new feature to make your content more engaging. Lastly, Gutenberg and WordPress are considering to wave "goodbye" to IE11.
WordPress 5.7 is here, 'Stories' too, and no more IE11 🗞️ April 2021 #WordPress News
Click To Tweet
April 2021 WordPress News with CodeinWP
WordPress 5.7 "Esperanza" named after Esperanza Spalding, an American jazz bassist and a modern musical prodigy, was released on March 9th.
The major feature of this release was adding the drag & drop functionality in the block inserter. Now users can easily drag and drop blocks directly into the post content area. This update also brings more features for the block editor including:
Font-size adjustment in more places
Full-height alignment
Vertical alignment for Buttons block
Size options for Social Icons block
Autosave for Reusable blocks
The most technical feature that has been introduced in this update is single-click migration from HTTP to HTTPS. You can migrate to HTTPS with just a click of a button and WordPress will automatically update database URLs when you make the switch.
Some more features introduced in this version are:
New Robots API
Lazy Load for iFrames
Ongoing cleanup after update to jQuery 3.5.1
Check the WordPress 5.7 field guide for more technical details of this version.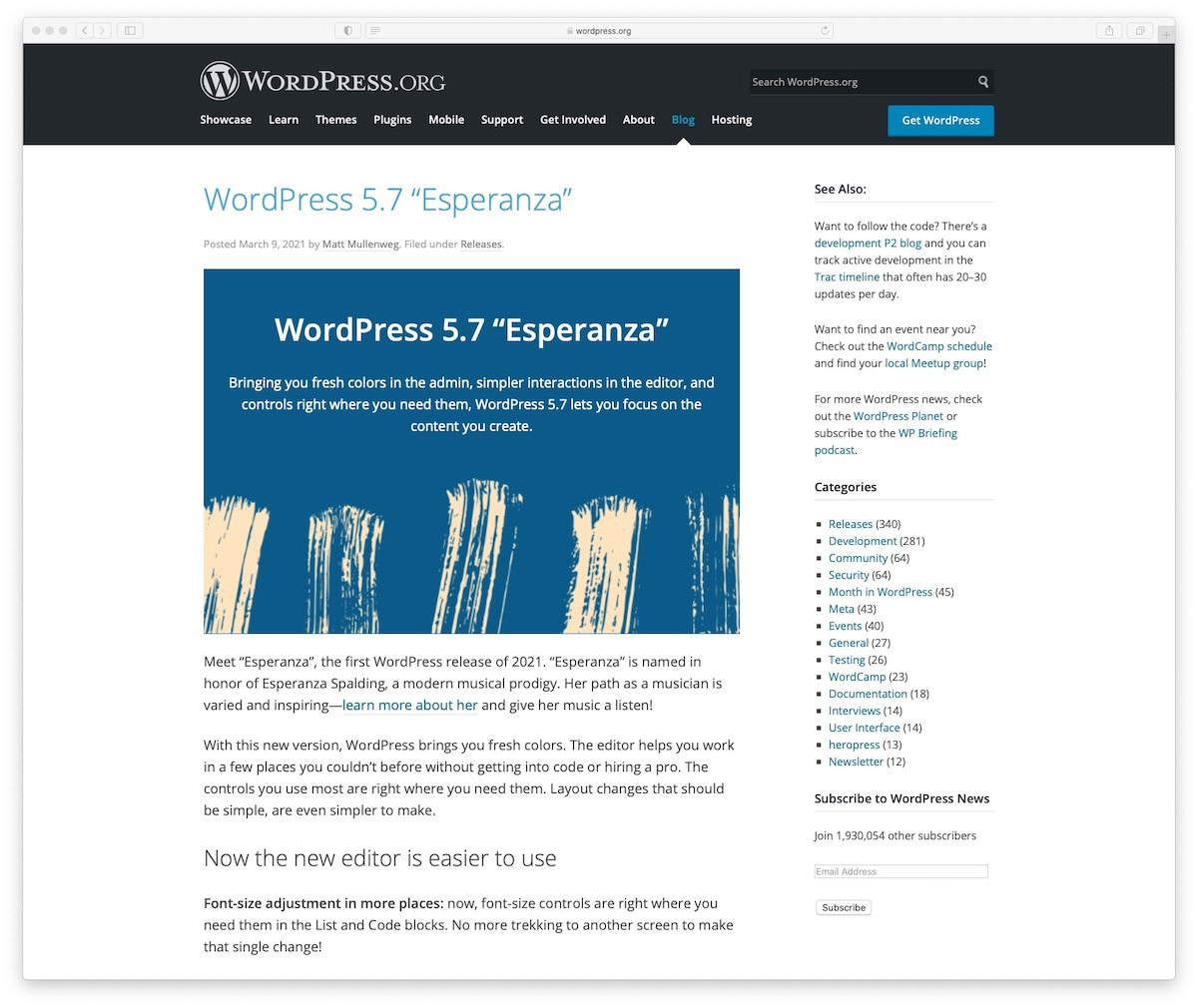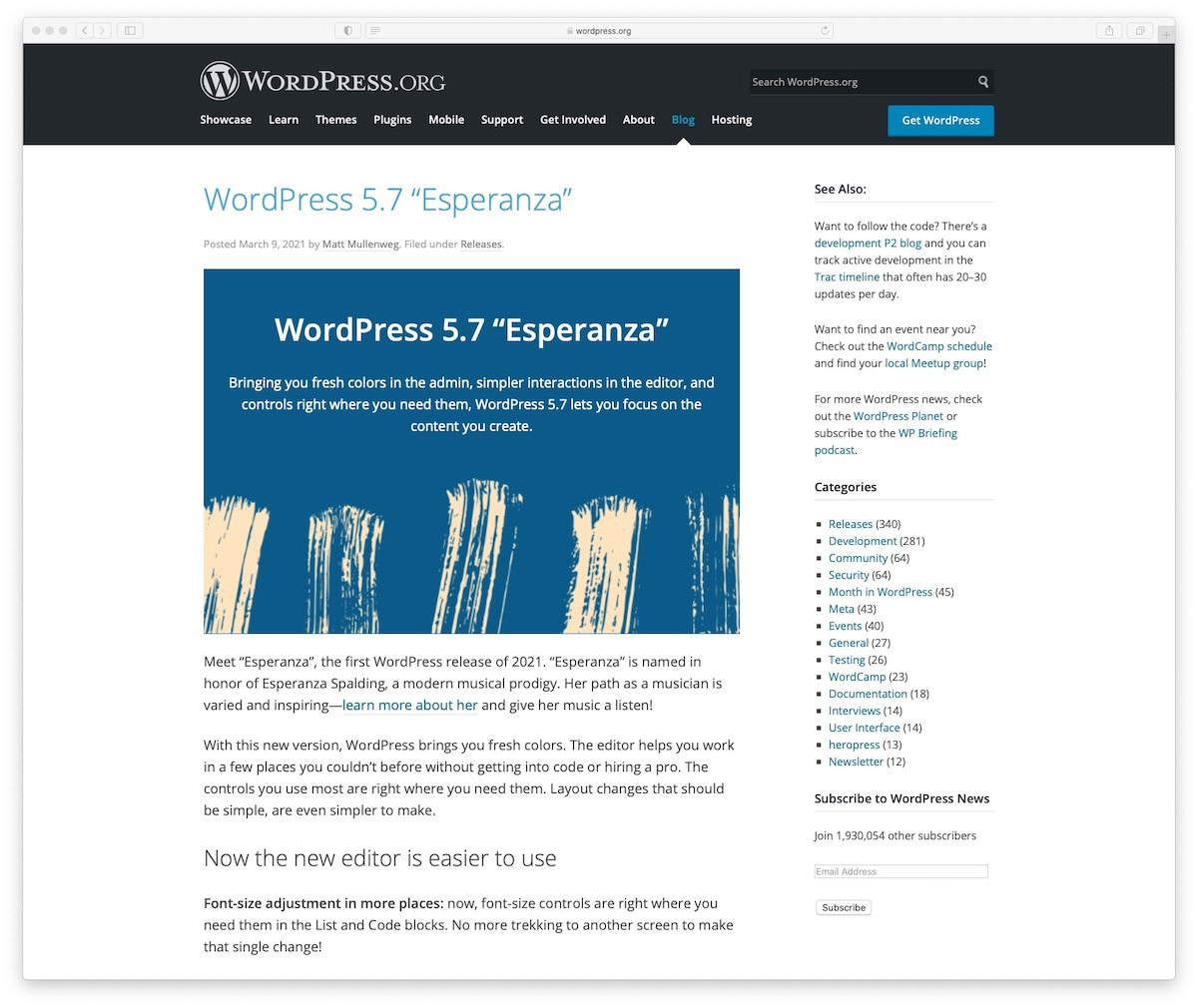 Introducing WordPress Stories: A New Way to Engage Your Audience
WordPress.com launched its new WordPress Stories features in all WordPress apps. The Stories will allow users to create engaging slideshows of text and media content.
WordPress stories will be published as blog posts so you can easily share the link to your stories on other platforms. For the users who use the Publicize feature of WordPress.com, the stories can automatically be shared on their social media accounts, expanding the reach of their content.
WordPress Stories allows users to create stories easily compared to Google's Web Stories and the MakeStories plugins. While both plugins provide a more robust experience, WordPress Stories uses a more streamlined process that lets users to create stories without much fuss.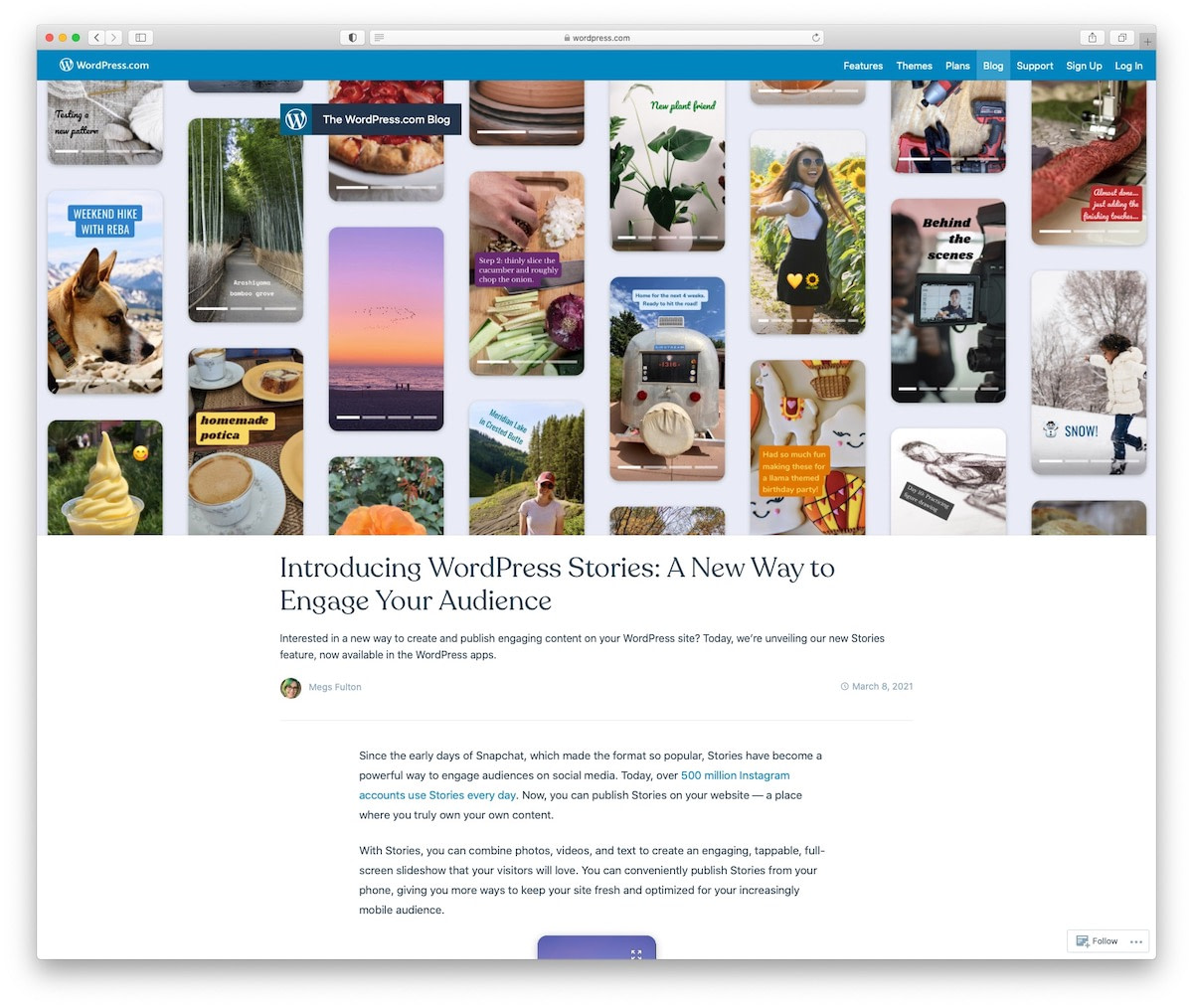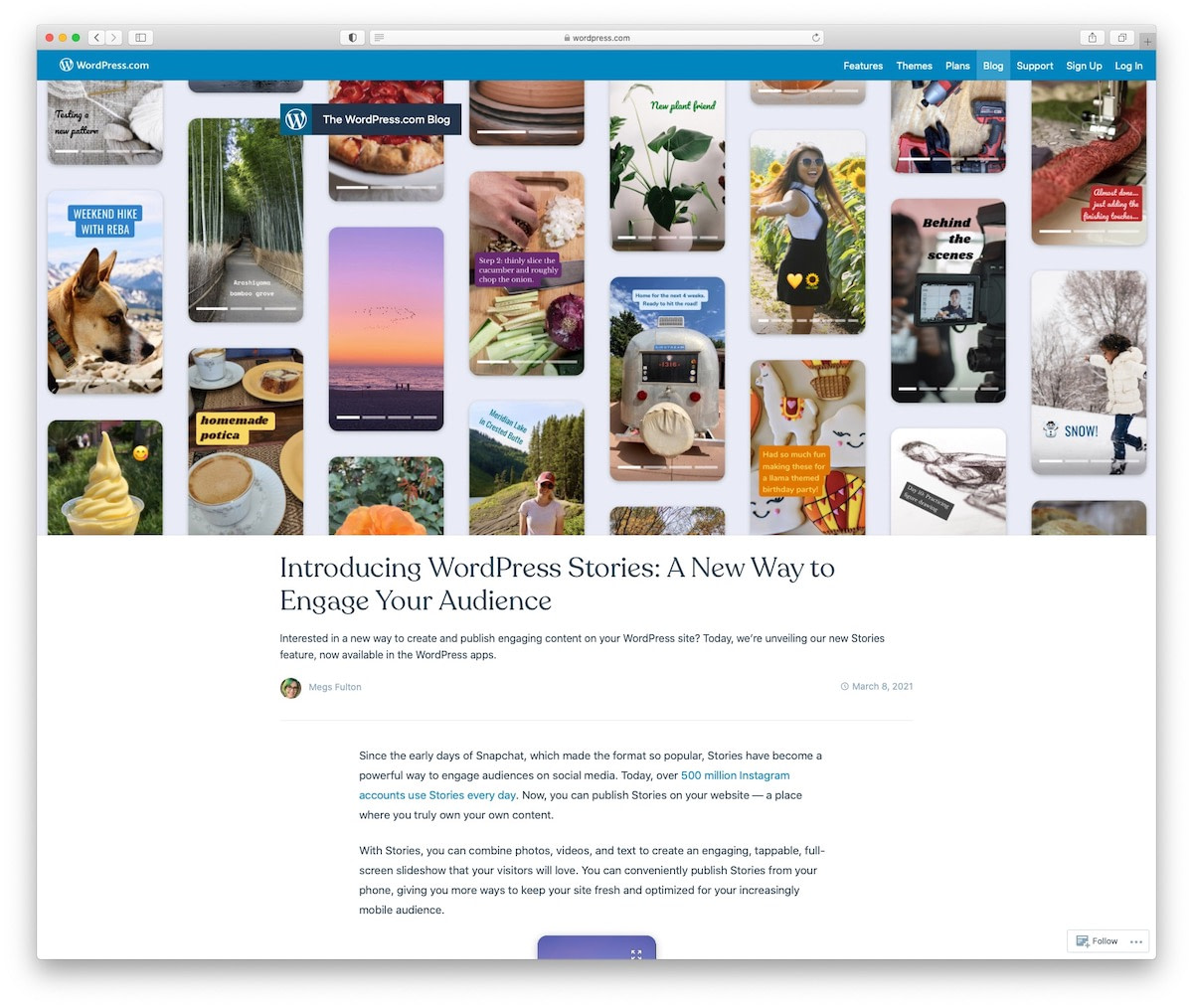 You may also be interested in:
Gutenberg 10.2 was launched on the 17th of March. This update allows users to add a Spacer block between Navigation items, categorize custom template parts, and pick between patterns when inserting the Query block. Let's take a quick look at some of the new features and enhancements.
Offering Patterns on Block setup: The users can now choose between patterns that are specific to the block upon inserting the Query block. It comes with three patterns: Large, Medium, and Small, but users can also choose to start empty. Template Part Categories: This feature allows users to save template parts to a specific category. This option was introduced in Gutenberg 10.1 for theme authors but now it is also available for user-created template parts.
This release has also fixed 30 bugs and added scoping functionality to the Plugins API. Apart from that, various enhancements have been made throughout.
WordPress to Drop Support for IE11 in Upcoming 5.8 or 5.9 Release
With the IE usage going below ~1%, the contributors are now considering dropping the support for IE11 in either the 5.8 or 5.9 release. The discussion started early in March. Last week, the facilitator of the discussion Héctor Prieto confirmed that most of the contributors are in favor of dropping the support:
"The argument for dropping in 5.8 is to realize the change and improvement quicker, while others are inclined to wait until 5.9 to provide a longer window between the official announcement and the effective date."
Héctor Prieto
While addressing the concern about IE11 users landing on wp-admin using an unsupported browser, Matt Mullenweg commented:
"Supportive of dropping support, and if someone visits on an explicitly dropped browser like IE11 showing them a friendly message saying why wp-admin is not accessible and next steps they can take."
Matt Mullenweg
Riad Benguella created this ticket to discourage IE11 usage and to discuss the technical implementation. You can check it out to learn more about the implications of dropping support.
Great Articles From Around The Web
Twitter announces paid Super Follows to let you charge for tweets
WP Engine Launches Atlas, the Future of Headless WordPress
Yet another Conflict of Interest? WordPress.org gives priority to a handful of Hosting Providers
WordPress Market Share Surpasses 40%
Elementor Patches XSS Vulnerabilities Affecting 7 Million WordPress Sites
WordPress Caching: All You Need To Know
New Private Slack Channel Created for Full-Time Sponsored WordPress Contributors
WordPress Vulnerability Report: March 2021, Part 3
Why You Should Use Cloudflare for All Your Websites
Recently Patched Vulnerability in Thrive Themes Actively Exploited in the Wild
Several Vulnerabilities Patched in Tutor LMS Plugin
That sums up our April 2021 WordPress news roundup. Anything we missed?
WordPress 5.7 is here, 'Stories' too, and no more IE11 🗞️ April 2021 #WordPress News
Click To Tweet
…
Don't forget to join our crash course on speeding up your WordPress site. With some simple fixes, you can reduce your loading time by even 50-80%: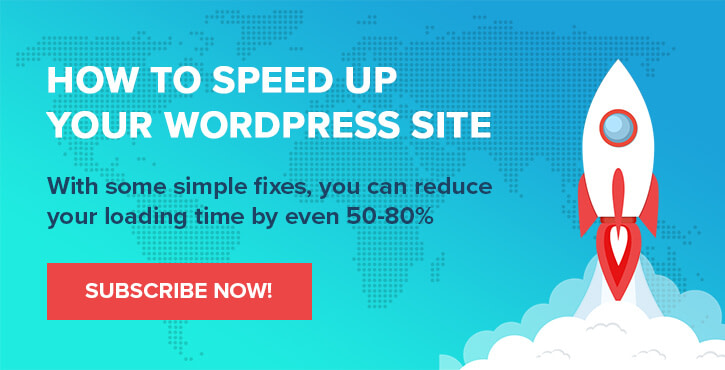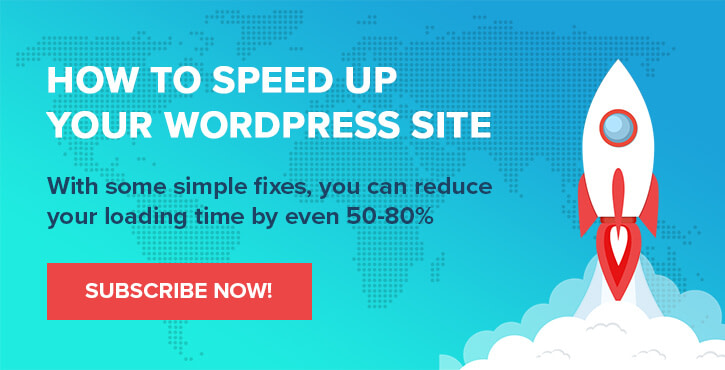 Layout and presentation by Karol K.
Was this topic
helpful?
0% of users found this helpful