This is the November 2019 edition of "This Month in WordPress with CodeinWP."
Hi, WordPress friends, welcome to our roundup of November 2019 WordPress news and get ready for an exciting collection of cool stories and announcements from the WordPress ecosystem. In case you missed our last edition, you can catch up quickly by going through the topics here.
Now that you're up to speed, let's move to the most recent events!
This month, the WordPress 5.3 release candidate is out for testing, the Featured section in the WordPress theme directory will get a curated overhaul, BuddyPress is embracing the block editor, and the PHP limitation for plugins is up to PHP 7.2.
But that's just the tip of the iceberg. Stay with us for a few more minutes and read all the awesome news that has been circulating around the WordPress community.
Let's begin!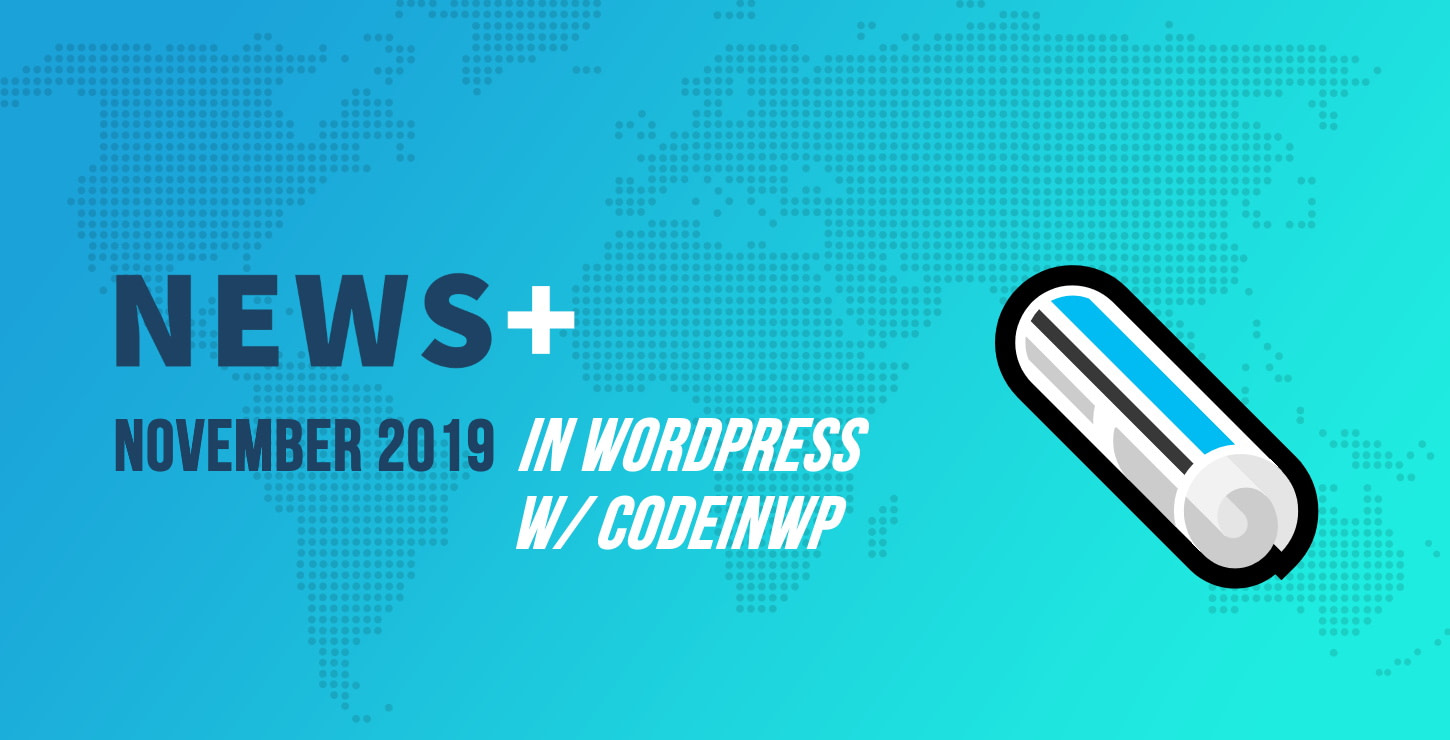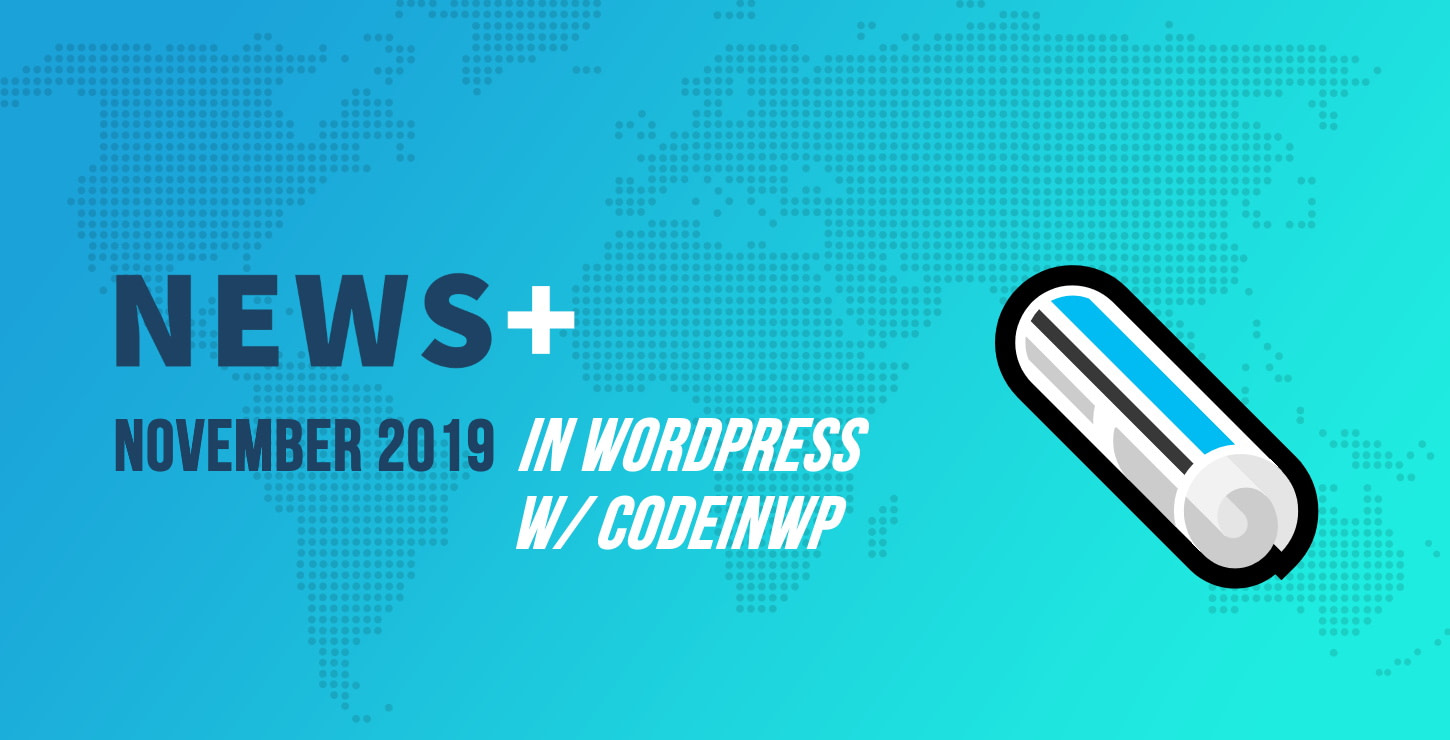 WP 5.3 RC, Curated Featured #Themes, #BuddyPress 5.0 🗞️ November 2019 #WordPress news
Click To Tweet
November 2019 WordPress News
WordPress 5.3 is almost here. As we're waiting for the final adjustments, we have the chance to try out the third release candidate, which is as close as possible to the official version that will be out on November 12.
The WordPress core team is asking for your help in tracing the potential issues and errors, so they can clean everything in a timely manner. You can test by installing the WordPress Beta Tester plugin or by directly downloading the release candidate.
Check out the new features and improvements in the upcoming WordPress 5.3!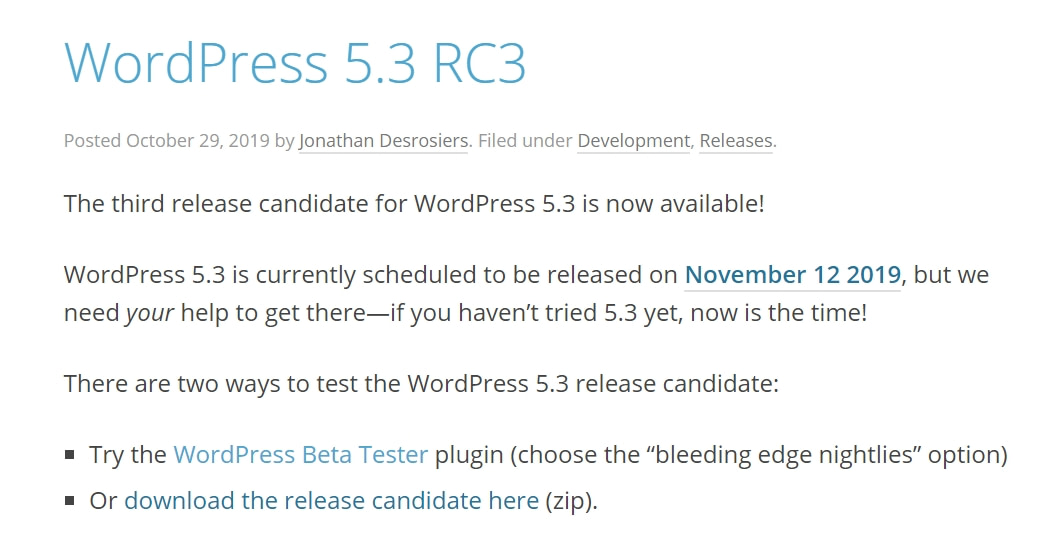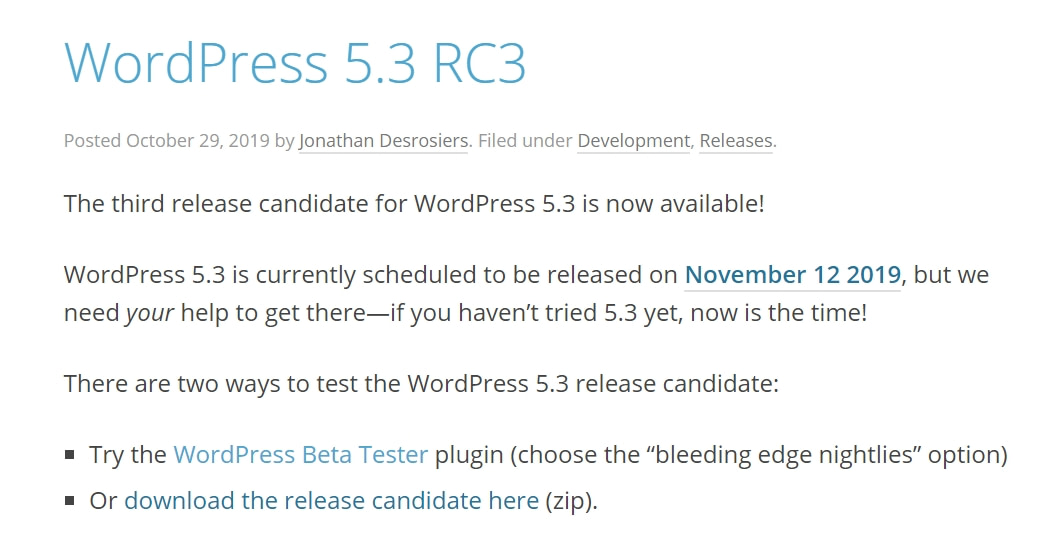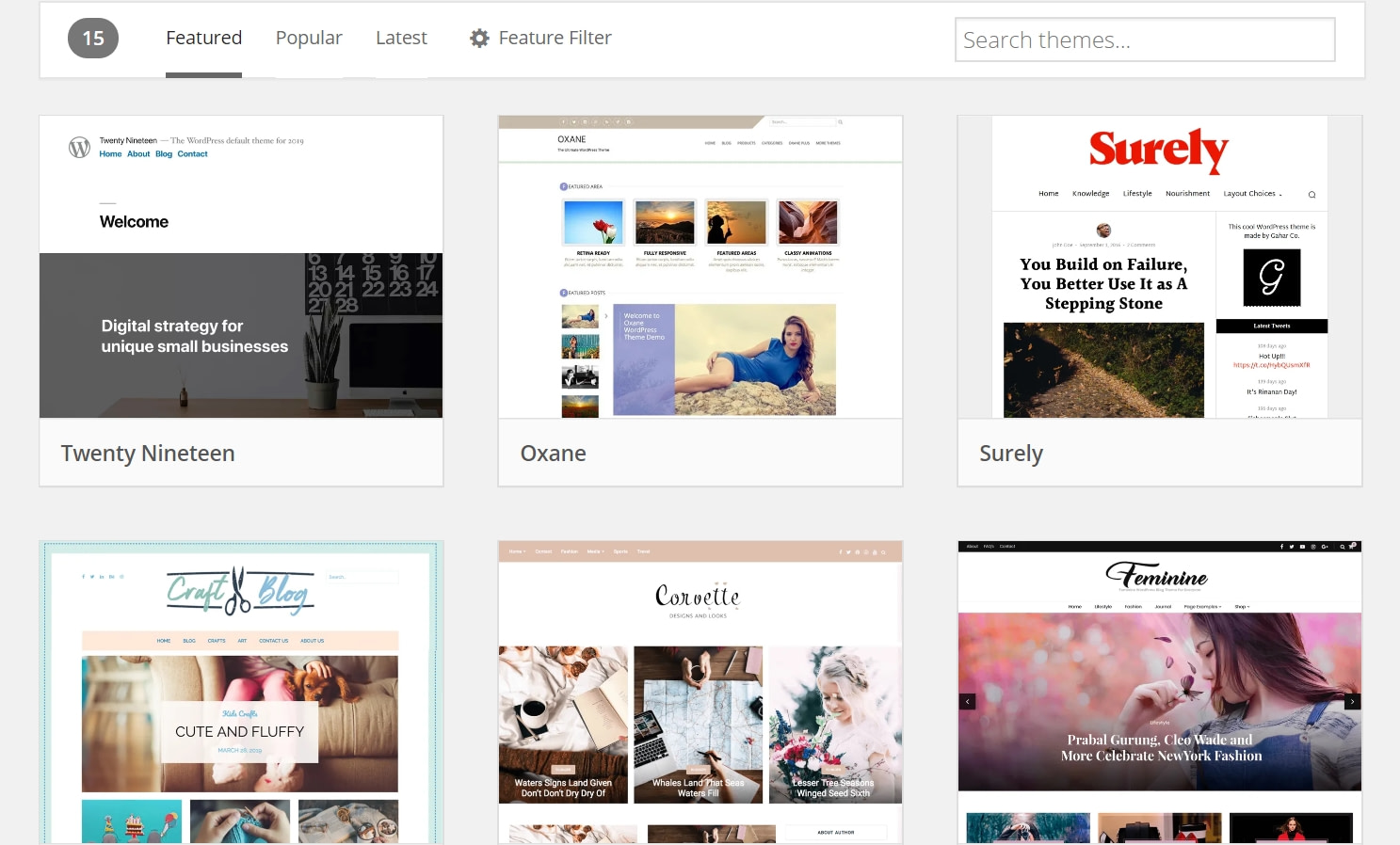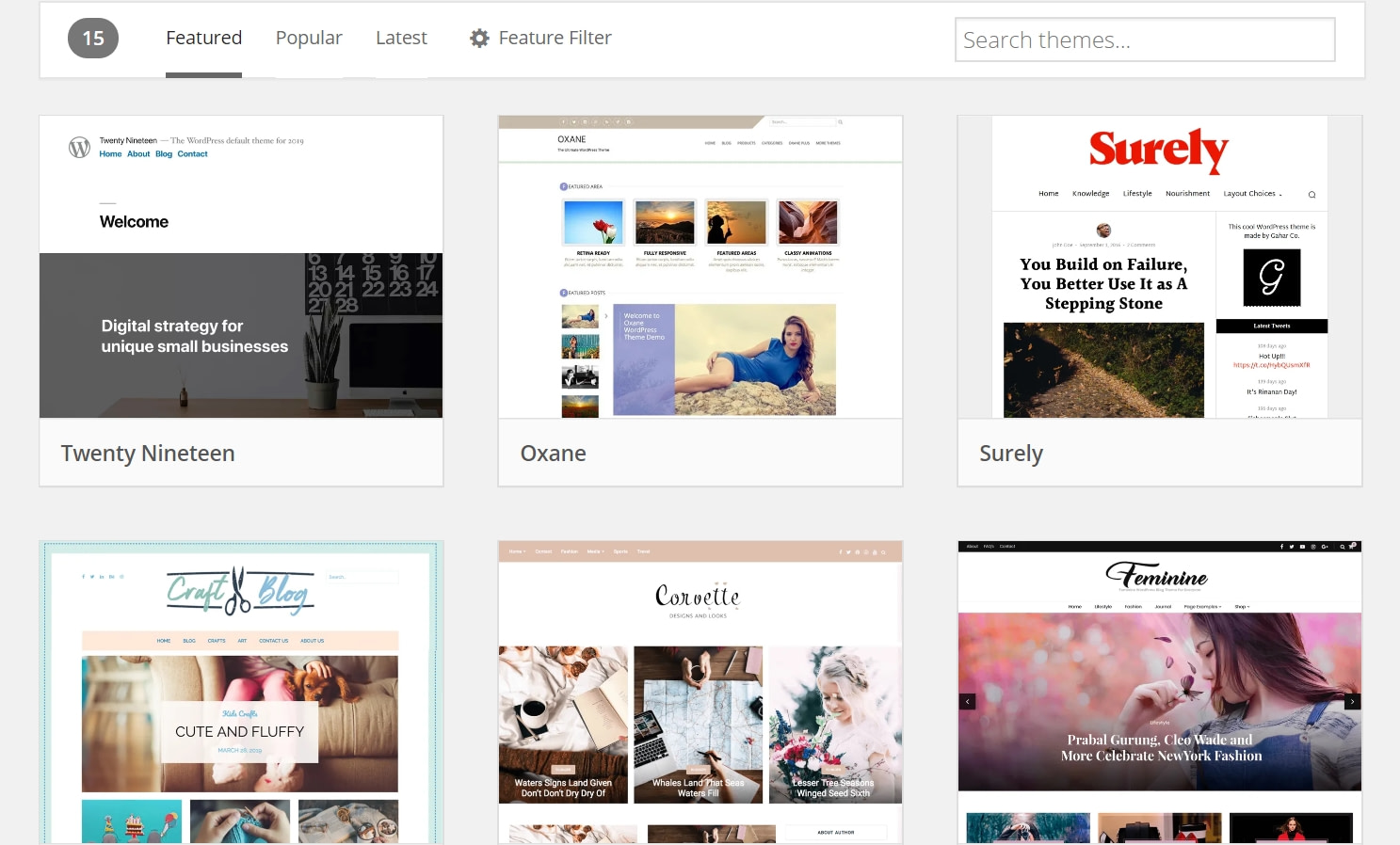 Curated List of Featured Themes Coming to the Theme Directory
This is a piece of interesting news. You probably know the collection of themes that show up in your WordPress dashboard when you want to add a new theme to your site (Themes → Add New). What you used to see in the Featured tab was a random list generated from the total number of themes available on WordPress.org.
Soon though, these random themes won't be random anymore. Since the word "featured" implies something special or distinctive about a theme, the current selection is not relevant and can cheat the user to some extent.
The current plan is to hold a meeting every 2-3 weeks where people can recommend themes – based on unique looks, code, quality, and other notable features.
While the exact rules are still up in the air, the team is leaning towards only accepting 100% free themes with no commercial upsells to avoid monetary interests playing a role in which themes get recommended.
Another old pal is getting ready for blocks. BuddyPress releases its 5.0.0 version, by the name "Le Gusto", bringing into the scheme the BP REST API, a new Invitations API, info on the Site Health screen, and a new interface for managing group members.
Moreover, BuddyPress authors are preparing the tool for the blocks era, including a new panel in the block inserter which helps developers organize their custom blocks under a BuddyPress category. Users can also expect even more block editor functionality in BuddyPress 6.0.
You may also be interested in: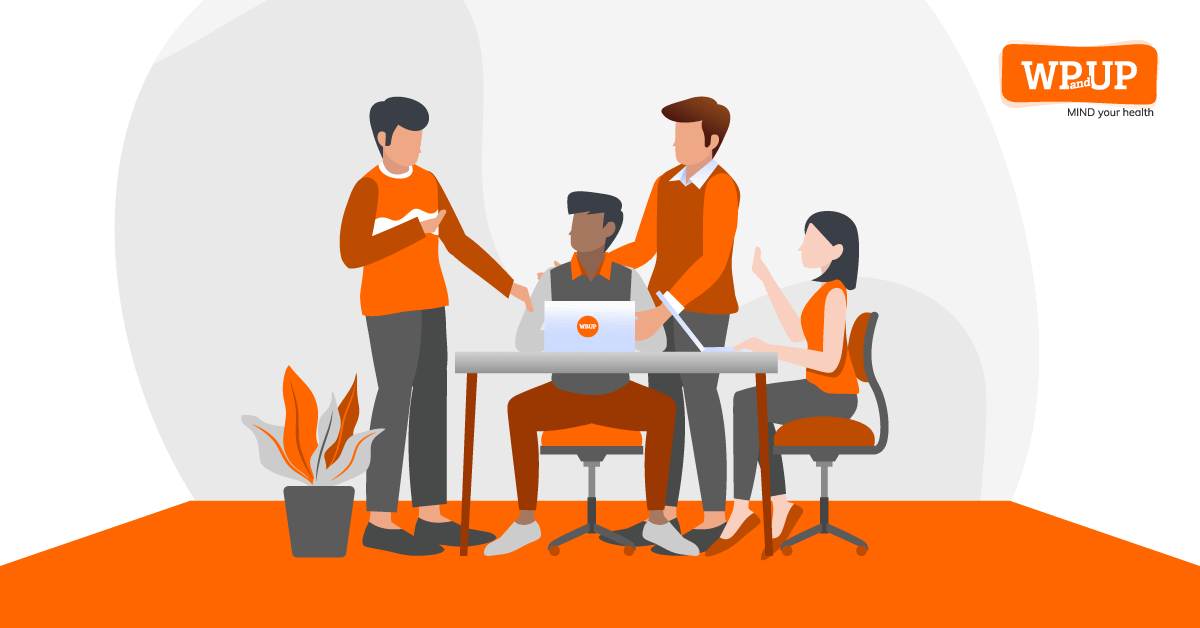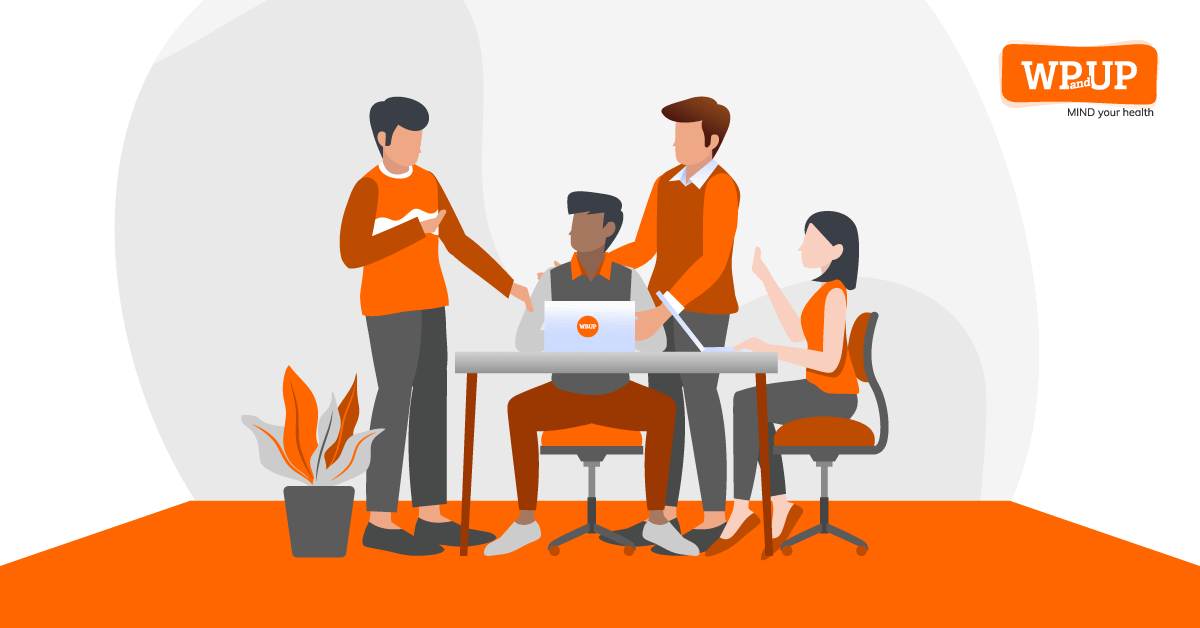 WP&UP is a team of people who seek to offer mental and emotional support to the WordPress community. They started the #NeverGiveUP campaign recently, which is providing Support and Counseling Services (SCS) to WordPress-ers who need to talk to someone about their inner struggles.
The ultimate goal of the project is to have a healthier community. The efforts the WP&UP team is putting up have costs, like any other initiative. If you want to encourage it and keep it growing, you can donate via the link above. By doing that, you're helping known and unknown WordPress comrades to receive anonymous assistance and help.
WordPress.org Bumps PHP Maximum for Plugin Directory to Version 7.2
Not long ago, PHP 7.0 was the minimum required version for the plugins in the repository but that's about to change. As the PHP 7.4 release is approaching, WordPress.org announced a new limitation for plugin developers: PHP 7.2.
The WordPress core team believes that, since PHP 7.2 came out almost two years ago, it shouldn't be a big issue for the plugin authors to adapt to the changes. WordPress will integrate full PHP 7.4 support in the 5.3 release, while PHP 7.2 will lose active support on November 30, 2019.
Great Articles From Around The Web
Meetup's $2/RSVP Charge Looks Set to Trigger an Exodus
Another month, another scandal! You might have to pay a $2 fee to reserve your spot next time for some events on Meetup. This pricing change was introduced this month but keep calm, WordPress groups are not subjected to this rule. Yet.
Matt Mullenweg and David Heinemeier Hansson Discuss WordPress Market Share, Monopolies, and Power in Open Source Communities
If you love deep, contradictory conversations, then you must read the exchange of replies between Matt Mullenweg and David Heinemeier Hansson (Basecamp co-founder) on market share, monopolies, and power in the open-source space. The two businessmen resumed the teaching discussion in a podcast, so if you enjoyed it on Twitter you can hear the sequel here.
No More Mixed Messages About HTTPS
If you still have pages or elements (images, videos, scripts, stylesheets, demos) on your site that run on HTTP, it's time to change them all to HTTPS. No matter if your main domain uses the latter; if you don't add it to all your web pages and subresources, Chrome will gradually move towards blocking those resources.
First publisher relaunches using Newspack
Remember Newspack, Automattic's non-profit initiative for journalists? El Soberano, a Chilean news site, is the first publisher to (re)launch on this platform. "Working with the Newspack development team has been a journey of discovery", said the publication's executive director.
GoDaddy and WooCommerce Join Forces to Make eCommerce WordPress Easier Than Ever
GoDaddy, the world's most popular hosting company, just launched a new partnership with WooCommerce to help you set up an online store. In addition to integrating WooCommerce into the onboarding process, GoDaddy's new eCommerce managed WordPress plan also gets you free access to premium WooCommerce extensions and customizable design themes, including popular extensions like WooCommerce Subscriptions and Product Add-ons.
Automattic Has Discontinued Active Development on Edit Flow Plugin
Edit Flow, the plugin aiming to help the content teams organize better, will no longer be available for further development and support. Automattic didn't post any update on this for nine months, and it was an unhappy user who asked the team about their plans in regards to the plugin.
Mark Davies Joins Automattic as Chief Financial Officer
We'll remain in the Automattic yard for a little longer. WordPress.com's parent company has a new Chief Financial Officer (CFO) in the person of Mark Davies, the former CFO of Vivint. Check this post to find out more about the new Automattic member.
What's new in Gutenberg? Bug fixes and two major features: gradient backgrounds for the Button block (you can pick a gradient pattern for the buttons instead of a single color) and Storybook support for developers.
Top 2019 eCommerce Trends To Keep An Eye On
Now that we're getting closer to the end of 2019, let's check this overview of the eCommerce trends that we are likely to see more in the upcoming months (and year). It features interactive emails and bots.
The No Code Movement – Building Apps & Startups Without Code
Given the growth of visual, drag-and-drop page builders and website builders, is it a good thing to have everyone create websites? I wouldn't say it's a threat to developers, because we all know this is far from being true, but it still has an impact on how and who can build websites nowadays. It's a good read, check it out.
Complete Guide to Subtle Upselling, Product Bundles and Cross-Selling on WooCommerce
Want to sell more than you normally do? There are little tricks that you can try to make people buy more than they were initially planning. There's nothing wrong about it, it's just how marketing works.
And that sums up our November 2019 WordPress news roundup. Anything we missed?
WP 5.3 RC, Curated Featured #Themes, #BuddyPress 5.0 🗞️ November 2019 #WordPress news
Click To Tweet
…
Don't forget to join our crash course on speeding up your WordPress site. With some simple fixes, you can reduce your loading time by even 50-80%: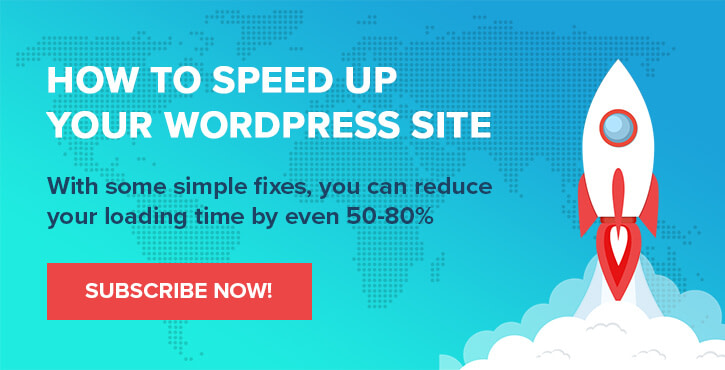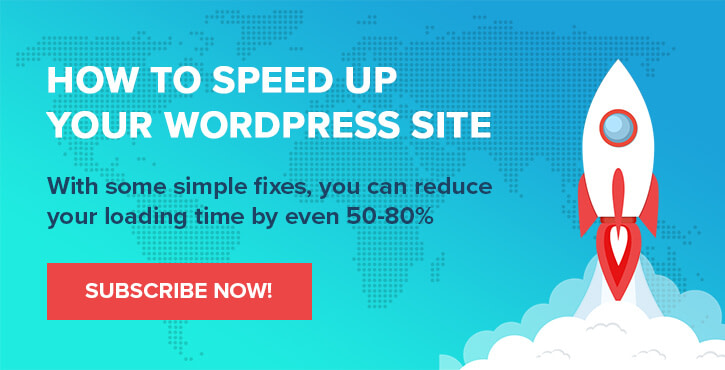 Layout and presentation by Karol K.
Was this topic
helpful?
0% of users found this helpful