This is the October 2019 edition of "This Month in WordPress with CodeinWP."
Hey everyone, we're entering the last quarter of this year; school started and people are back from vacation, trying to push themselves to new challenges, opportunities, and better productivity at work.
Part of our team also had a short break in a hilly area near Bucharest this month, where we talked about the company's vision, problems to solve, and what's next for us in terms of projects (at least when we weren't filming short movies, an extra activity that we scheduled for the retreat).
In WordPress, things keep moving at a slow but steady pace. In September, WordPress 5.3 receives a new beta, the Twenty Twenty theme is almost ready, Google releases a native lazy loading plugin for WordPress, a Jetpack-like plugin arises, while the Gutenberg team shares a full-site editing prototype.
But that's just a small taste of all the topics we covered in this October 2019 WordPress news roundup. Read further to find out all the fresh stories that keep WordPress developing into the great platform that it is today.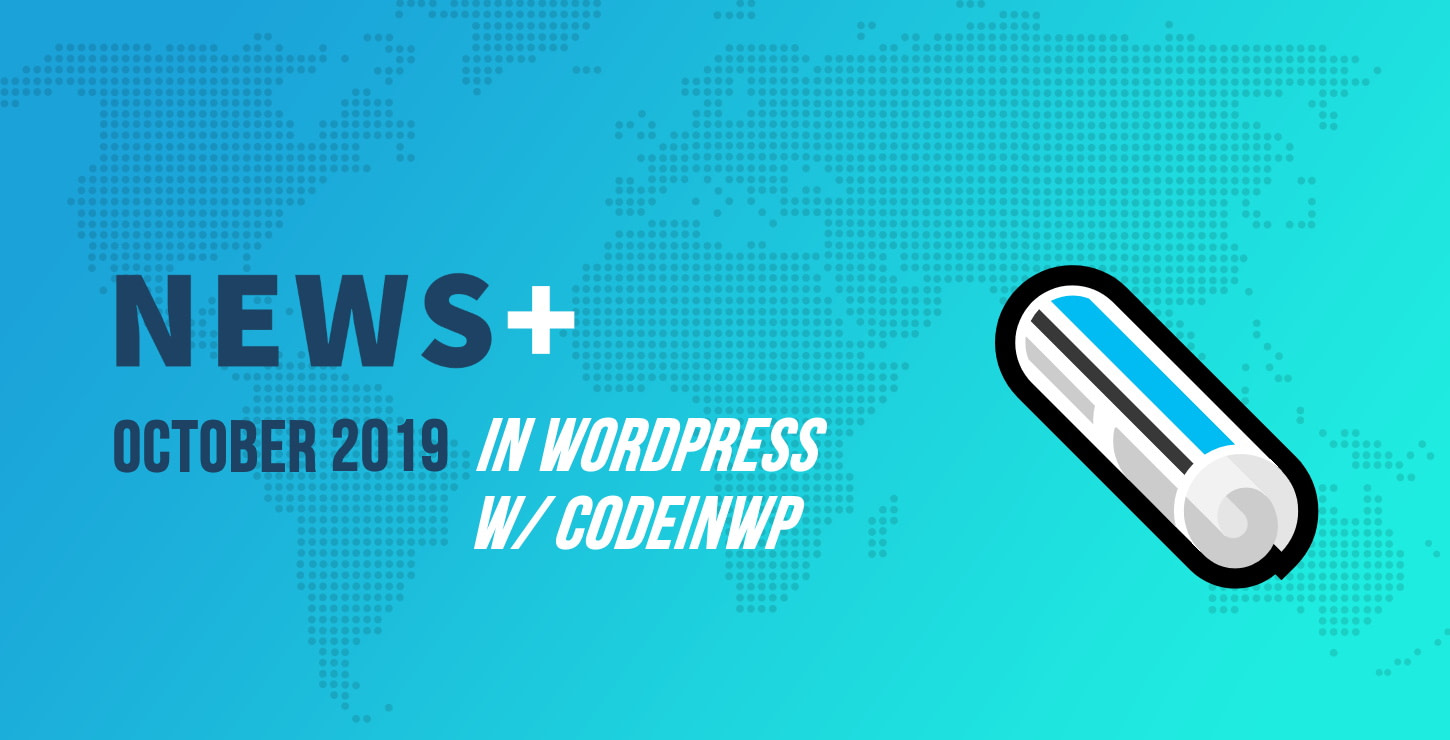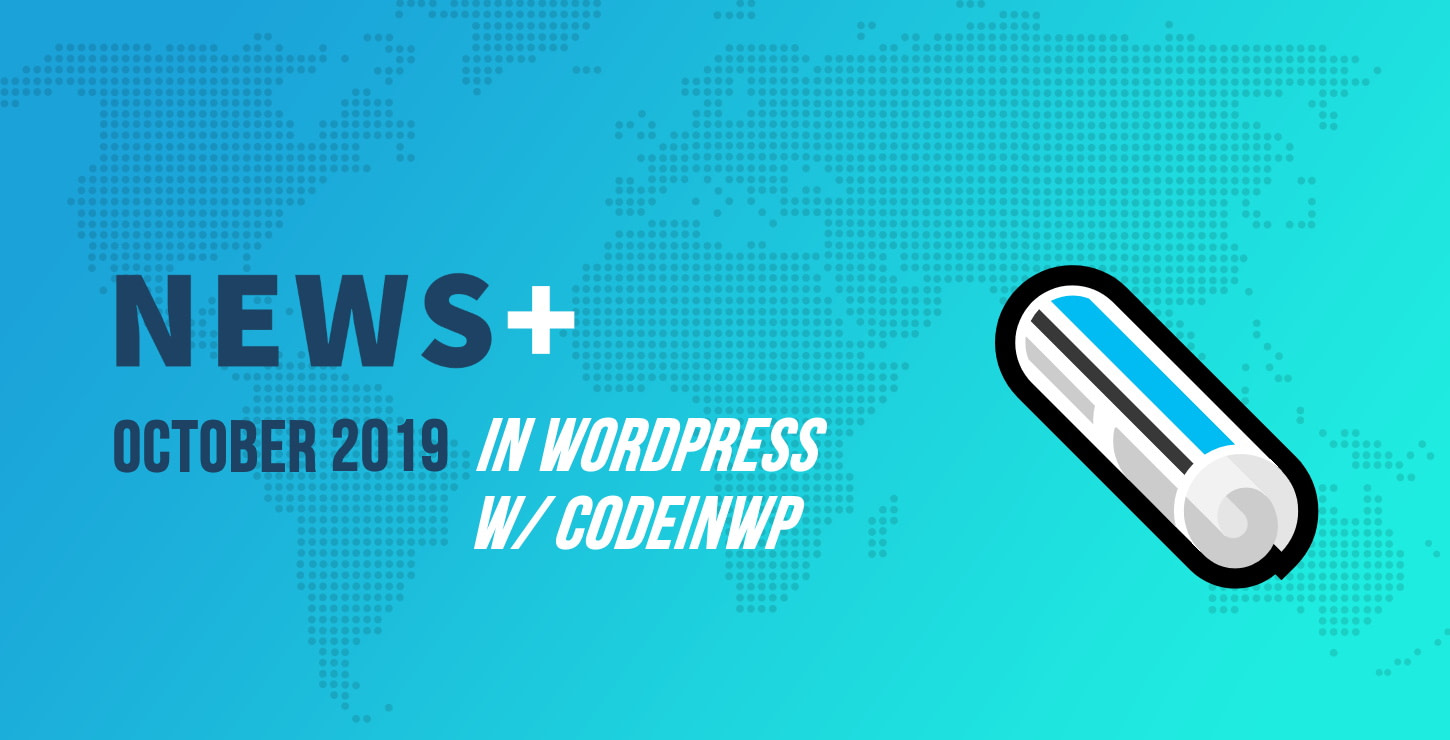 WordPress 5.3 beta, new Twenty Twenty theme... 🗞️ October 2019 #WordPress news
Click To Tweet
October 2019 WordPress News
Ahead of the WordPress 5.3 release, you need to go through betas first. Beta 1 is out for testing, so make sure you do it if you want to help cleaning the official version of any potential bugs and issues. You can test the beta either by directly downloading it or by installing the WordPress Beta Tester plugin.
WordPress 5.3 is scheduled for release on November 12th and brings new block editor features, admin email verification screen, Site Health checks, PHP 7.4 compatibility, and a new default theme (which we are gonna talk about next).
Check out the full WordPress 5.3 schedule here.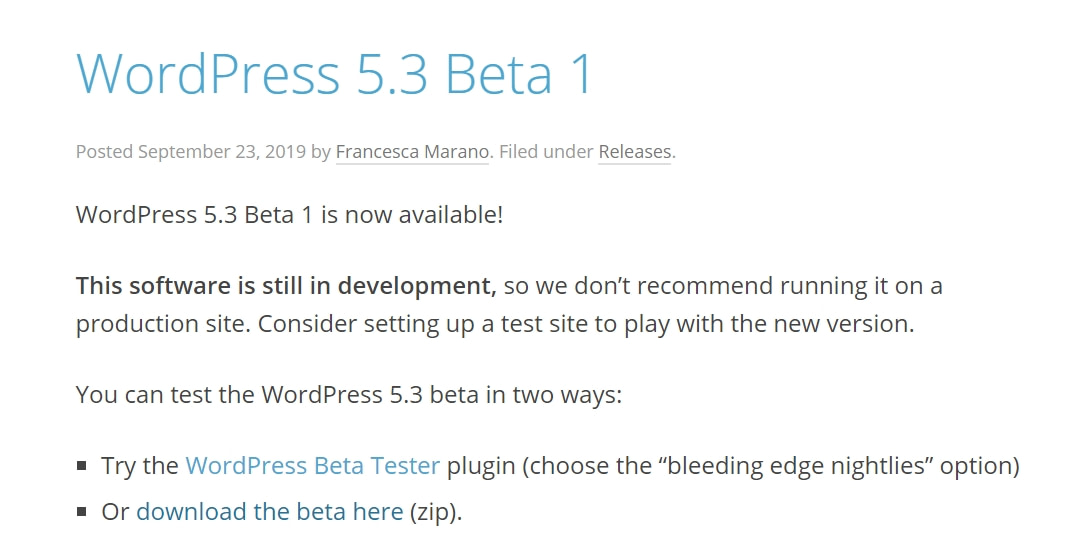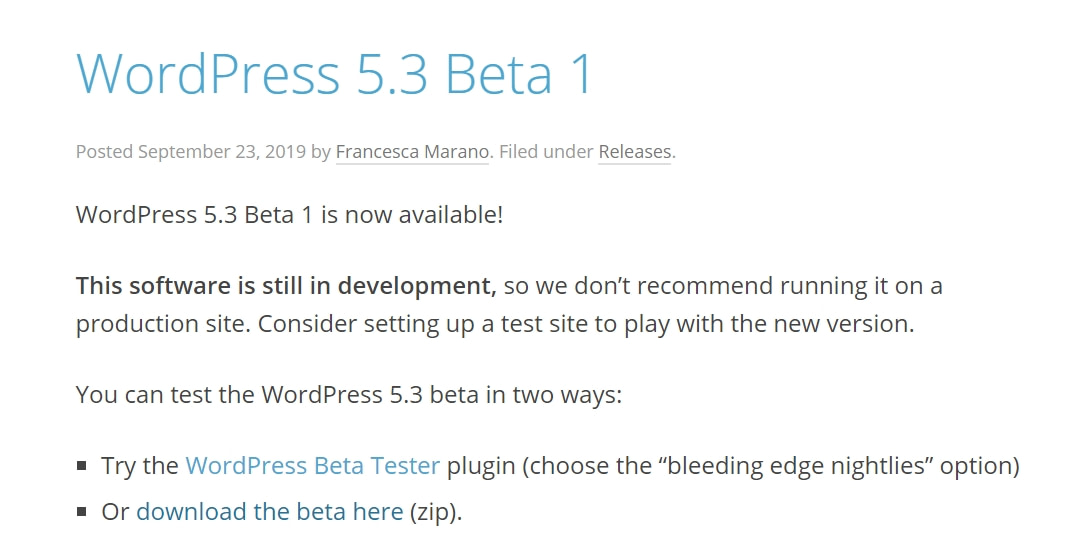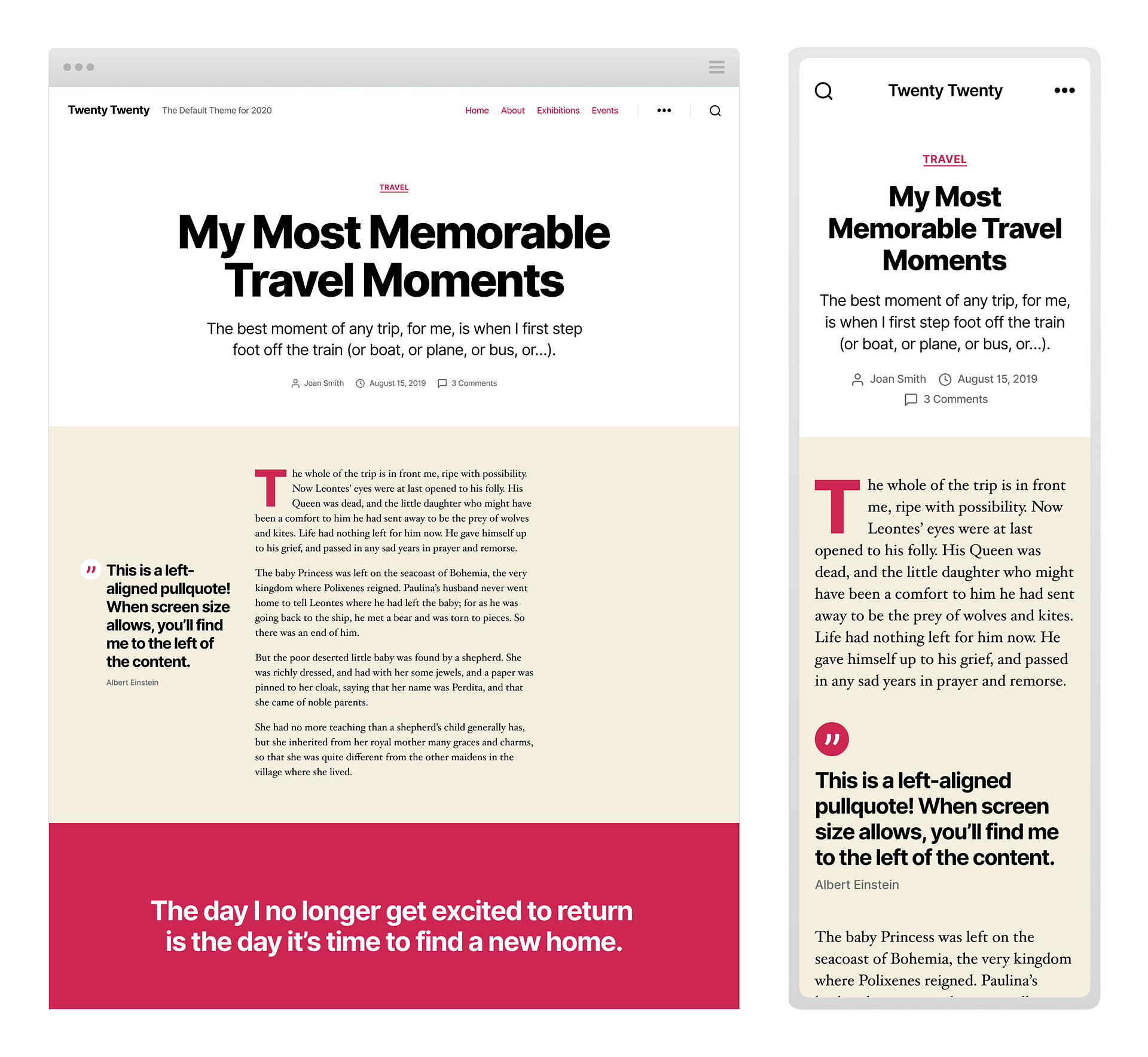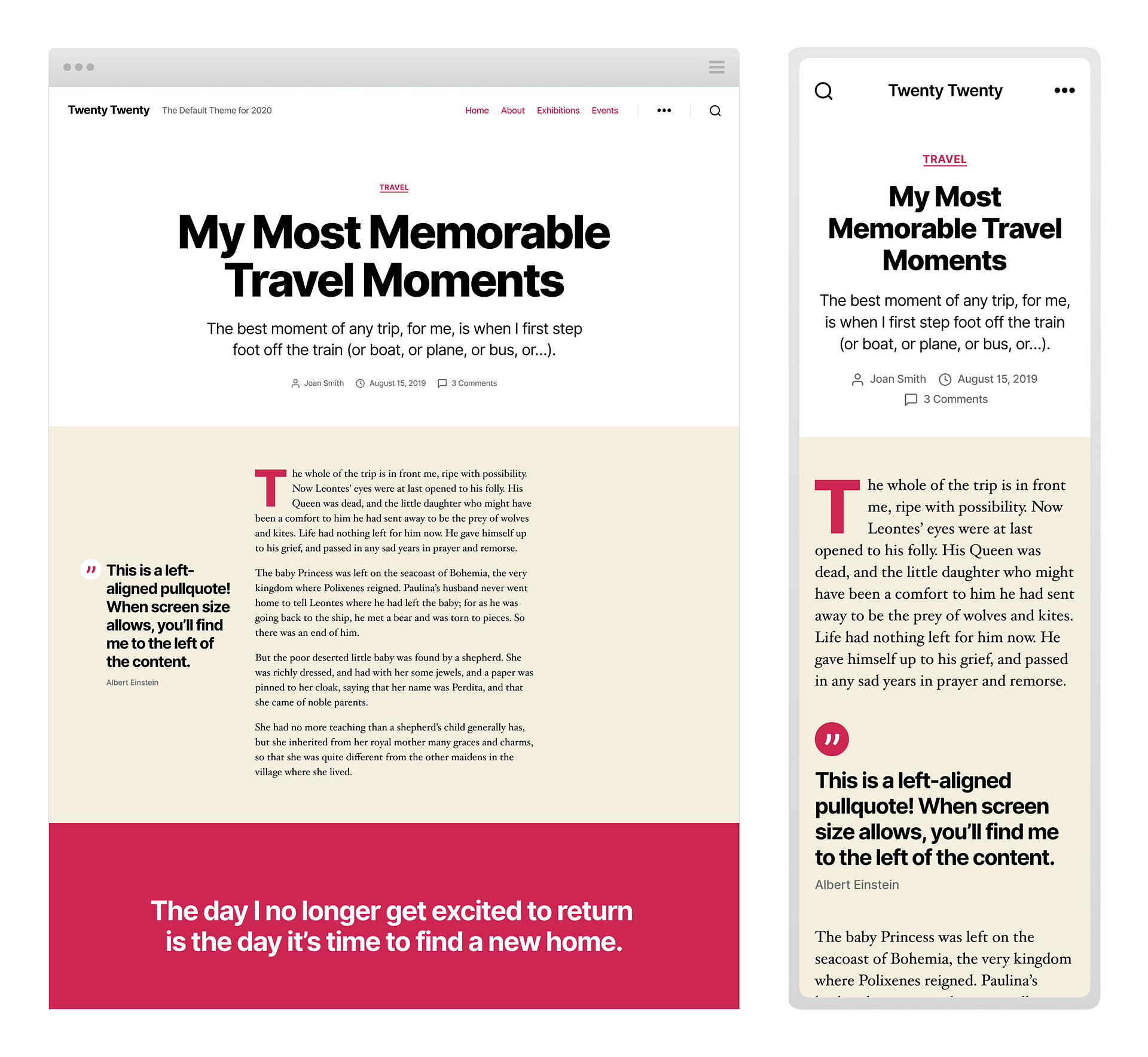 Along with WordPress 5.3, we'll also get the next iteration of the default WordPress theme, Twenty Twenty. The development process was coordinated by Anders Norén, the Default Theme Design Lead for the upcoming release. Anders and his team built Twenty Twenty upon the Chaplin theme, both providing advanced Gutenberg support.
Twenty Twenty is already integrated into the WordPress core, so those of you who are curious to check WordPress 5.3 beta 1 will have the chance to play with the theme, too. Keep in mind that the theme is also in beta for now and significant changes can still occur until November.
Google Releases Native Lazyload Plugin for WordPress
First, it was Chrome that added native lazy loading; now, Google releases a native lazy loading plugin for WordPress. Soon, using third-party plugins or libraries that implement this feature to sites might become obsolete as an integration of this attribute to the WordPress core is under discussion.
Google's plugin, Native Lazyload, was developed by Felix Arntz and the team behind Accelerated Mobile Pages and Progressive Web App plugins for WordPress, having already counted 5,000 active installs on WordPress.org. The lazy load plugin will only work in browsers that support the native lazy loading.
Native Lazyload
Current Version: 1.0.2
Last Updated: December 6, 2019
62%Ratings
10,000+Installs
WP 4.7+Requires
You may also be interested in:
From a simple text editor to the main method of customizing your entire site! How does that sound? As Gutenberg enters phase 2 of development, the team behind it shared a nice prototype on how the block editor will become global in terms of full-site editing.
Matias Ventura posted this interesting explanation on how the block editor will expand into more than a content editor, such as widgets, menus, headers, footers, and other website areas. He posted a video showing the concept of block areas, where every element on the page is made of blocks so the users can easily edit it.
What do you think about a WordPress site entirely made of blocks?
Toolbelt: A New Jetpack-Inspired Plugin with a Focus on Speed and Privacy
Toolbelt made it to our October 2019 WordPress news post too. It is a Jetpack alternative plugin that provides Jetpack-like functionality in a more privacy-friendly package. Ben Gillbanks from Pro Theme Design, the creator, built the tool with a focus on speed, privacy, and simplicity.
Just like Jetpack, Toolbelt adds a bunch of different features like lazy loading, social sharing, a portfolio custom post type, optimization, videos, and more. Gillbanks is actually a fan of Jetpack, but he wanted to create something even more powerful to deliver more sustainable and performant sites.
Is Toolbelt really a threat to its much more renowned counterpart?

Toolbelt
Current Version: 3.2.6
Last Updated: April 30, 2021
100%Ratings
400+Installs
WP 5.0+Requires
Great Articles From Around The Web
Justin Tadlock Joins WP Tavern
Following Jeff Chandler's resignation, it's Justin Tadlock who took his place at WP Tavern. This is a piece written by Justin himself, presenting his past and background in a novel-like story.
Behind New Packages Project Lead, Theme Review Team Launches Admin Notices Solution
Back in August, the Theme Review Team revealed their plan to curb obtrusive admin notices by finding a solution to fit all the site owners. And here it is! Admin Notices package, version 1.0, is out and brings a standard API so that theme authors won't be able to display personalized notices anymore.
Celebrating the WordPress community: the Yoast Care fund
If you've been a constant contributor to WordPress during all this time, you might find some extra money in your account at some point because the Yoast Care program is financially rewarding WordPress volunteers with $500. But you can't nominate yourself, somebody else from the team has to vouch for your work.
Google's Layout Changes and What They Mean for Your SEO
Google's been through some changes lately, from changing the layout of the search results to adding a breadcrumbs report in the Search Console. Check out Google SERP's evolution in terms of prioritization and positioning of its listings.
WordPress Governance Project Looks for New Leadership
The WordPress Governance Project will soon become leaderless after Rachel Cherry and Morten Rand-Hendriksen announced that they will be stepping down from the leadership positions. Hence, the organization is looking for new applicants to take their place.
WordPress Vulnerability Roundup: September 2019, Part 1
And this is what's been happening in the security world in the past weeks. The guys at iThemes are compiling this great roundup with all the WordPress vulnerabilities every month, which will give you insights on when to update and how to stay away from hacked or infected tools.
Automattic raises $300 million at $3 billion valuation from Salesforce Ventures
Automattic raised more money courtesy of Salesforce Ventures. Salesforce contributed $300 million at a $3 billion post-money valuation. Automattic's last raise was $160 million at a $1.16 billion valuation in 2014.
Traditional hosting is hurting WordPress
This post had me at "It's 2019 but hosting is stuck in 2009". What is traditional hosting and how can you adapt it to the present day? Tom Fanelli is talking about the next generation of managed WordPress hosting and what it should come with to exceed the regular hosting as we know it.
WordPress sites are being backdoored with rogue admin users
Speaking of WordPress vulnerabilities, there's been a threat targeting vulnerable plugins, through which the attackers were trying to backdoor sites by creating rogue admin accounts. This is serious, so this is what you should do to prevent this from happening to your site.
Strong Customer Authentication (SCA) for WordPress Plugin and Theme Developers
Another concept that's gaining weight more and more is strong customer authentication; you may have heard of it already from your bank or other payment institutions. It's part of the EU's goal to secure online payments so, if you are a theme/plugin author, you should get yourself up to speed with this new regulation.
Why Gatsby Should Be Next on Your List of Things to Learn
This is a new term that's been circulating through the WordPress community of developers lately. As it might sound a little ambiguous to non-techies, the guys at Delicious Brains put up an explanatory article that might clear things up for you.
90 essential tools for WordPress web designers and developers
Last but not least, this is a great roundup of resources for designers and developers, including coding, testing, debugging, and even marketing and management tools.
That's it for these October 2019 WordPress news. Anything we missed?
WordPress 5.3 beta, new Twenty Twenty theme... 🗞️ October 2019 #WordPress news
Click To Tweet
…
Don't forget to join our crash course on speeding up your WordPress site. With some simple fixes, you can reduce your loading time by even 50-80%: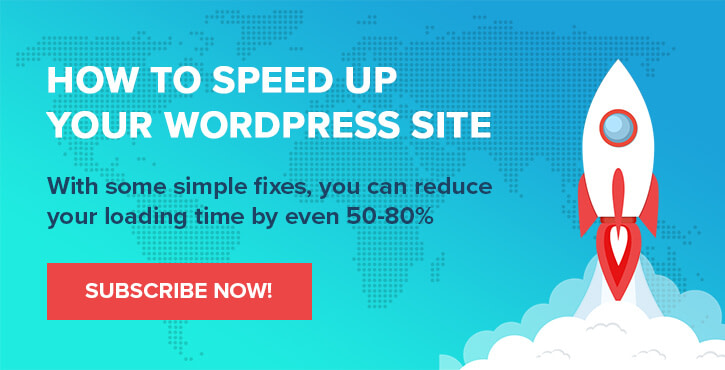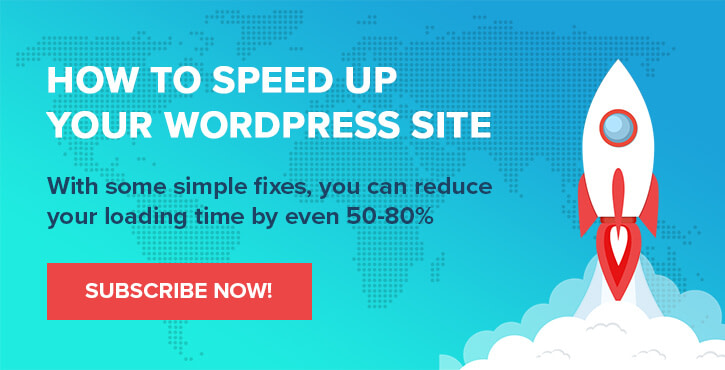 Was this topic
helpful?
0% of users found this helpful