Newsflash: WordPress 5.0 set to release December 6th, 2018! The release date has been put off a number of times; from mid-November to late-November to what's now considered
the final launch date
. WordPress 5.0 will come with the new block-based editor built in, which is a significant move from the traditional TinyMCE editor. Difficulties in development and integration of the new editor have been the main reason for WordPress 5.0's delays. This is the December 2018 edition of "This Month in WordPress with CodeinWP."
In other stories; in addition to this big WordPress 5.0 craze, the Gutenberg team gets the accessibility issues fixed, the Classic Editor plugin receives support until at least the end of 2021, and WordPress.com adds an activity timeline feature. But this is only the tip of the iceberg, we have many more interesting stories to share with you today, so stick around.
And as always, we also have a bunch of nice guides and tutorials so you won't leave our December 2018 WordPress News roundup without learning something new.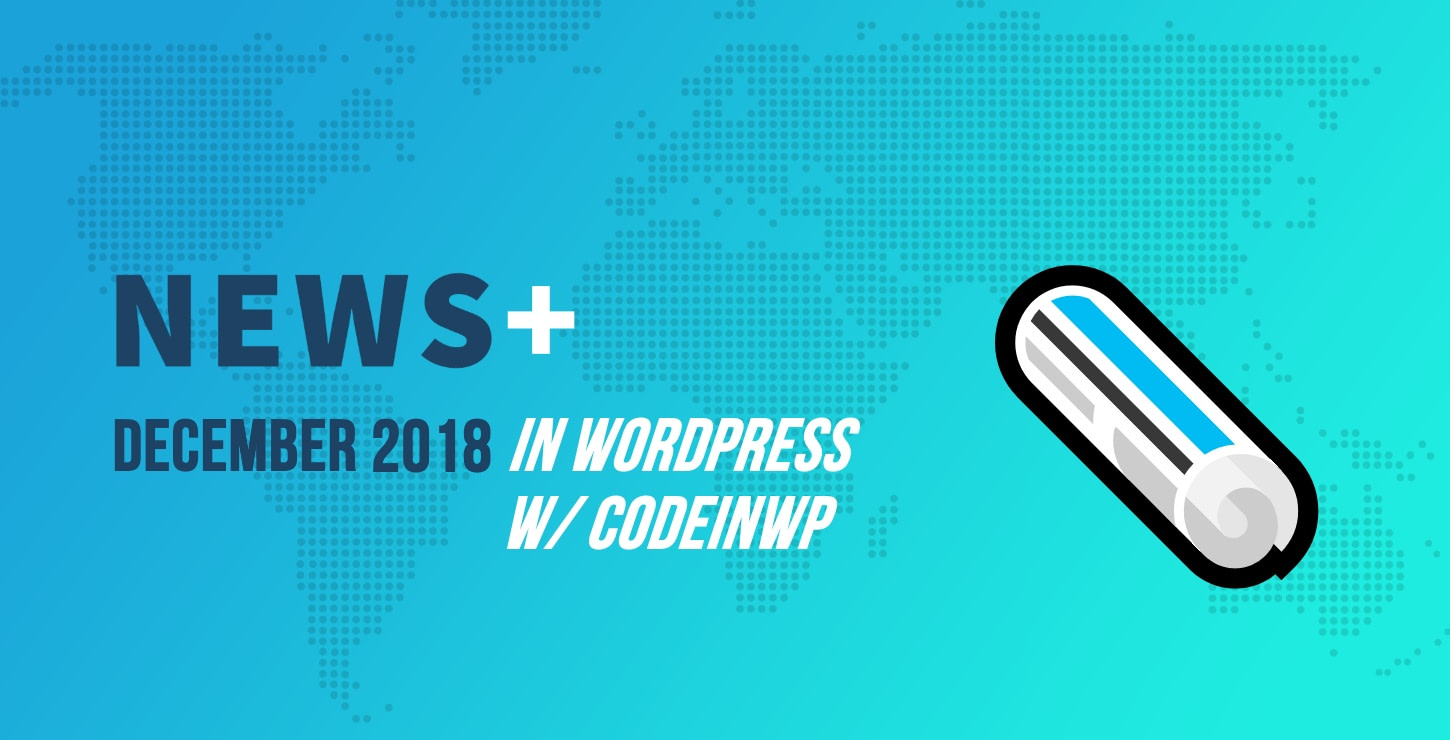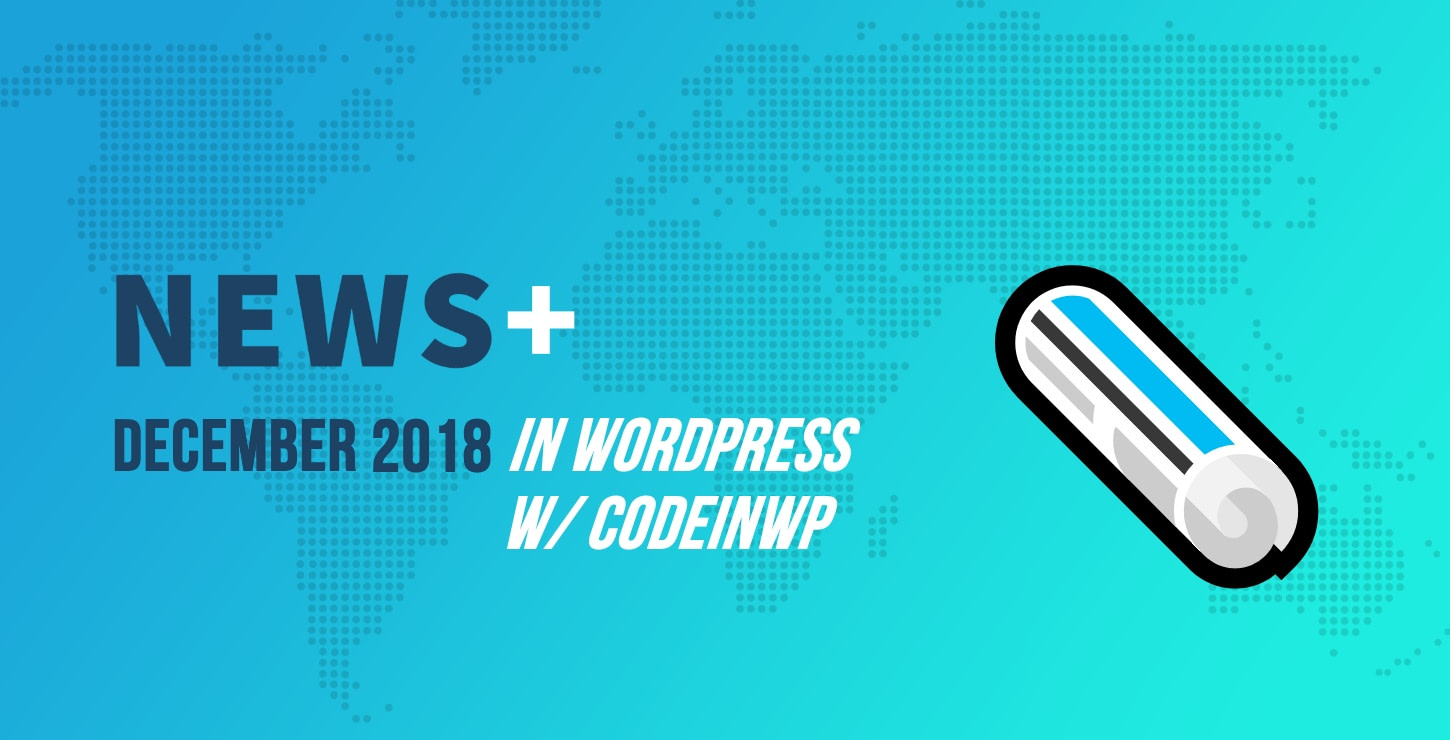 WP 5.0 RC3 is out, Classic Editor usable until 2022 🗞️ Dec 2018 #WordPress news
Click To Tweet
December 2018 WordPress News with CodeinWP
WordPress 5.0 Release Candidates (
1
,
2
, and
3
)
Before we see the final version of WordPress 5.0 out, we get to play with yet another Release Candidate. We're up to RC3 at this point.
The WordPress team encourages you to test this beta since it is a big, important one (and because it's your last chance to offer constructive feedback in case something goes wrong).
WordPress 5.0 will be a legendary release that will introduce the new block-based editor, aka Gutenberg. To test it out, you need to install the WordPress Beta Tester plugin or simply download the release candidate from the link above.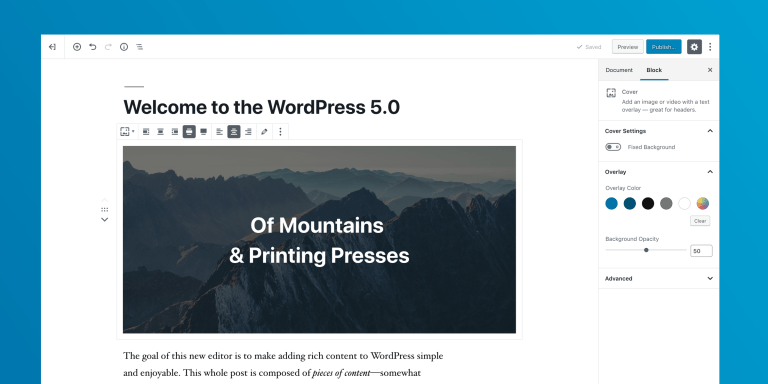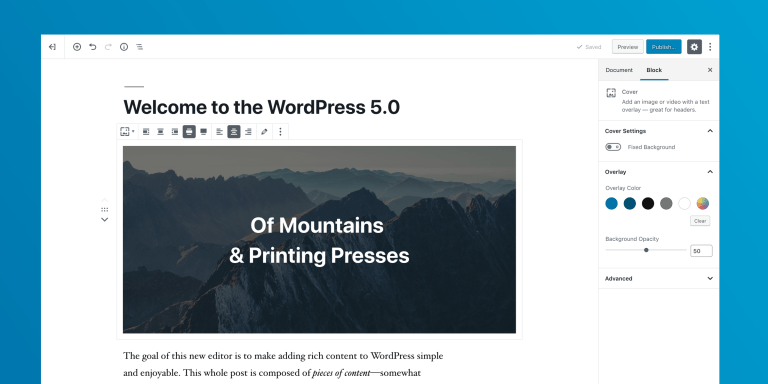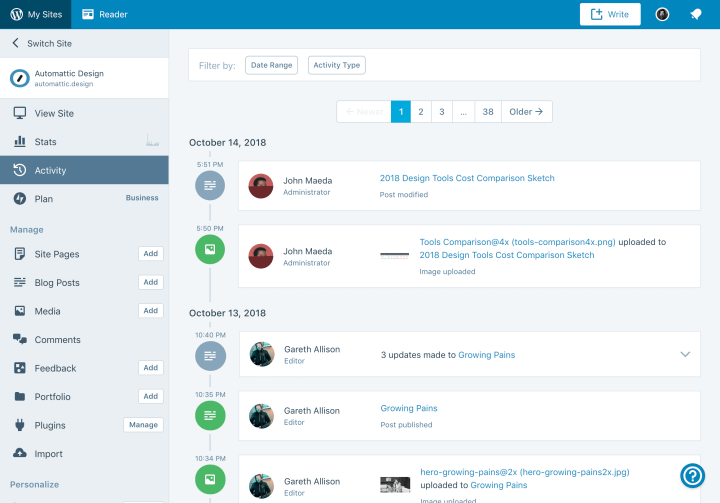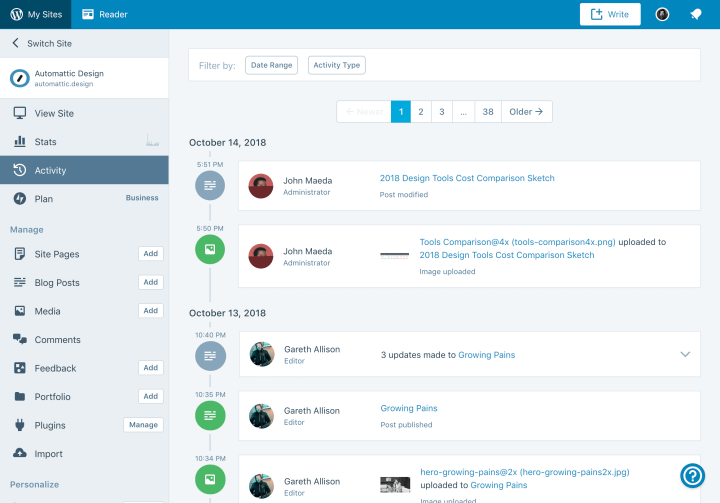 Introducing Activity at WordPress.com
WordPress.com gets a final revamp before the end of the year by introducing Activity, a way of monitoring your users' actions in an organized, readable interface. This new program is basically a timeline (similar to Facebook) where you can see who published a post, what comments need to be approved, who installed/removed a plugin, who updated a page etc.
Activity was built for site owners for better engagement and security, so you can have everything that's happening on your back-end in one place. In order to use it, just access this URL and you'll get a chronology of updates right away.
As with many WordPress.com features, you'll be able to use Activity with your self-hosted WordPress site if you use the Jetpack plugin, though free plans can only see the last 20 changes, while paid plans get to see all events from the past 30 days.
What's new in Gutenberg? (30th November)
How is Gutenberg doing before taking the main stage? It keeps receiving updates to improve its functionality when it goes live. So we are currently witnessing the release of Gutenberg 4.6 (the version that we will see in WordPress 5.0), which comes with a bunch of fixes and improvements, together with many accessibility tasks completed.
Some of the things done:
Address parsing backtracking issue.
Fix issue with drag-and-drop in columns.
Fix TinyMCE list plugin registration.
Fix issue where unregistering a block type would cause blocks that convert to it to break.
Fix Classic block not showing galleries on a grid.
Fix visual issues with Button block text wrap.
FYI, the block editor just passed 1 million installations this month, while WordPress.com/Jetpack users have written more than 1 million posts with it, according to Gutenstats blog.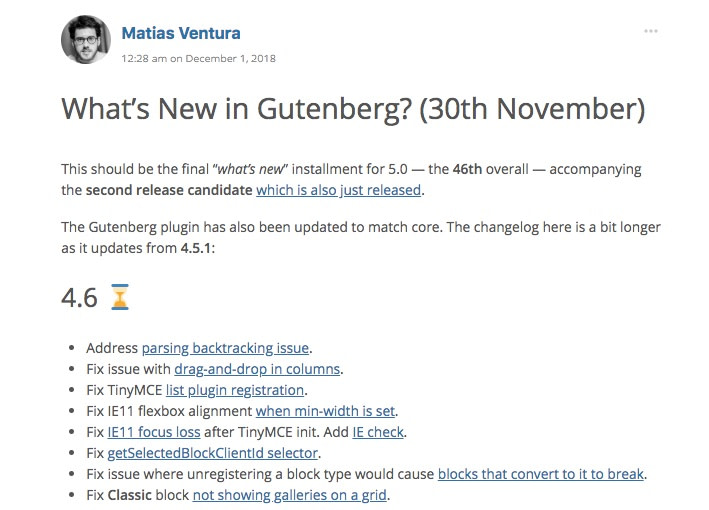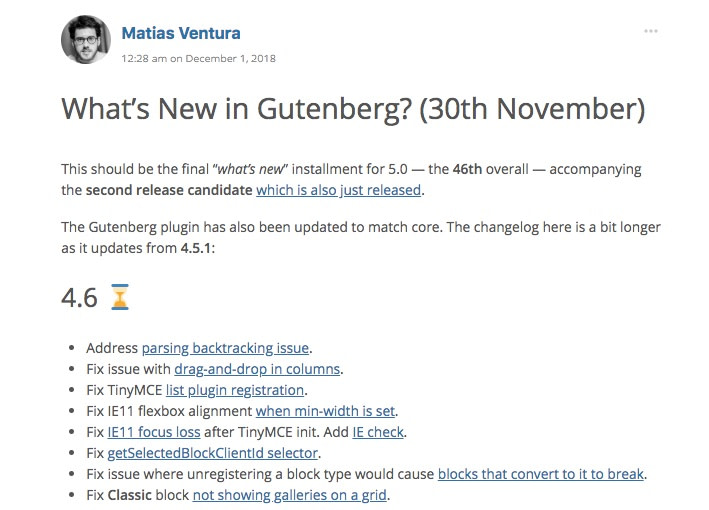 You may also be interested in: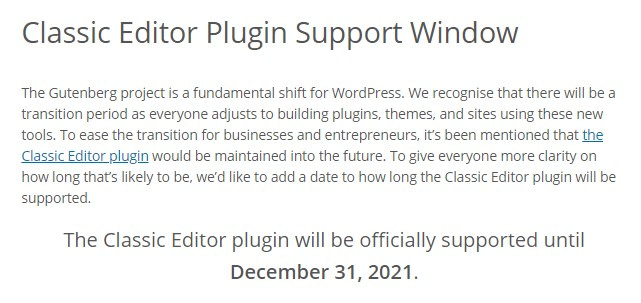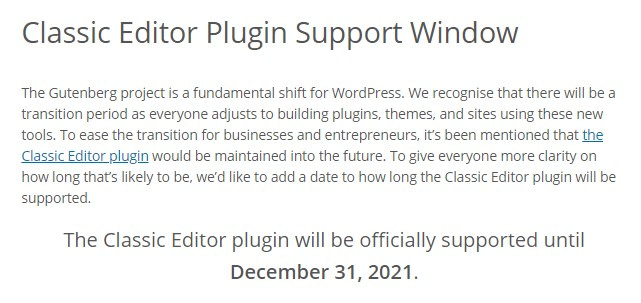 Classic Editor Plugin Support Window
But we have good news for you, too (other than WordPress 5.0 being postponed 🙂 ). Even though Gutenberg will soon become the official WordPress editor, the Classic Editor plugin will still be officially supported and updated until December 31, 2021. This will give you enough space to gradually adapt to the changes.
The classic editor will still have an important role in this game, hence it was upgraded for this very occasion, too. New WordPress installs will still add it manually and it was included in the Featured Plugins list to increase its visibility.
So, take a deep breath, you are covered for at least three more years!
Gutenberg Accessibility Progress Report
Last month, there were some altercations between the Accessibility team and Gutenberg team due to the block editor's missing accessibility-related features. I'm calling it an altercation because it concluded with the resignation of Rian Rietveld, the lead of the Accessibility team. Now, following the complaints and cold replies involving the two parts, Gutenberg is finally getting updated for this purpose.
In early November, the Gutenberg team addressed a series of issues that have been fixed since. Some of the major ones include:
Gallery block: images and selection and removal not keyboard accessible.
Keyboard navigation when inserting a block has unexpected behavior.
Can't edit an existing link using only the keyboard.
Sidebar header: avoid focus loss and other improvements.
Great Articles From Around The Web
Authors of Popular WordPress.org Themes Rolling Out Gutenberg Compatibility Updates Ahead of 5.0 Release
The most popular WordPress themes are now fully compatible with Gutenberg, so don't worry about the moment when the blog editor will reign: your theme will still work. Astra, Anders Noren's 18 themes, and our own Hestia are a few of the names that made this step forward. And it's not only the case of the top themes, but themes in general are being updated to match the new editor's requirements.
Why You Can't Trust Website Analytics
A very bold statement by the guys at Torque. Google Analytics is one of the most used and consulted tools for businesses and companies; most people trust the data they're being delivered and take it as it is. In this article, you'll get another perspective on how Google Analytics actually has many discrepancies and provides significant amounts of incorrect data. Here's what makes Google Analytics inconsistent (in Torque's view).
My Experience Submitting A Theme to ThemeForest – Challenges & Rejections
How is it to market your theme on ThemeForest? Is it worth the hassle? As you may know, submitting to ThemeForest means to build your theme according to some strict guidelines, give away commissions, and put a lot of work into making your theme follow their standards. The guys at Freemius made a "pros and cons" guide based on their own experience with selling on ThemeForest.
Figma Partners with WordPress to Improve Design Collaboration
In other news, WordPress partners with Figma, a collaborative interface design tool that is used by other names like Microsoft, Slack, and Uber. Figma is a project that offers design tools, previews, prototyping, and real-time feedback for their partners. In this WordPress deal, the job of the interface design brand will be to help improve our CMS' user interface. Gutenberg in Portland Oregon and Podcasts
Get yourself prepared with a 38-minute Gutenberg talk given by Matt Mullenweg at WordCamp Portland early this November. In fact, it was a Q&A session at the end of the event. According to Matt, "the questions were great and covered a lot of the latest and greatest about Gutenberg and WordPress 5.0".
Pingdom Speed Test Tool: Ultimate Guide for 2019
Pingdom is probably the most popular tool that measures your site's speed; and it does it in an easy, simple way. Here's how to use it correctly and effectively, so you can get as accurate results as possible. But this post is also about how to speed up your site in case the Pingdom results are not the desired ones.
Best SEO Tools for Bloggers Looking to Increase Traffic
If you're one of those bloggers who want to take things to the next level (as in monetizing your blog), then you need more than content. You also need a strategic approach on how to grow, promote, and make it Google-friendly. Luckily for you, there are lots of tools – free and premium – that will make your mission easy. We are using a few of them right here on this very blog.
How to Display WooCommerce Products With No (Or Low-Quality) Images
Not all the products you sell online are image-heavy. I mean, maybe you are in the position of selling stuff that doesn't require a photo gallery or high-def visuals. Will this affect the conversions? Perhaps. But you can at least try to showcase these products in a way that won't make it look like a downside.
Introducing reCAPTCHA v3: the new way to stop bots
Google has some news on their side, too: reCAPTCHA v3 is out, which is a classic CAPTCHA remastered. "Instead of showing a CAPTCHA challenge, reCAPTCHA v3 returns a score so you can choose the most appropriate action for your website". In this update, you will get a smooth user experience and a more accurate bot detection. That's it for December 2018. Anything we missed?  WP 5.0 RC3 is out, Classic Editor usable until 2022 🗞️ Dec 2018 #WordPress news Click To Tweet …
Don't forget to join our crash course on speeding up your WordPress site. With some simple fixes, you can reduce your loading time by even 50-80%: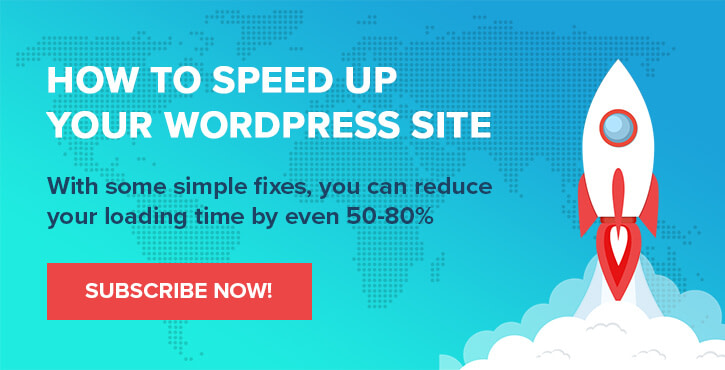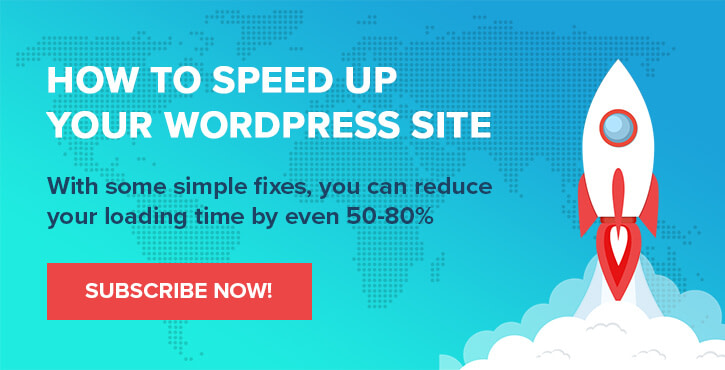 Was this topic
helpful?
0% of users found this helpful