This is the July 2019 edition of "This Month in WordPress with CodeinWP."
For the WordPress community, June is synonymous with WordCamp Europe. The biggest WordPress event somehow gets bigger every year, and 2019 tore the records to shreds with the largest number of registrations ever seen. As a result, we are dedicating this month's news entirely to WCEU.
You might know that this year's event was held in Berlin and WordPress-ers traveled from all over the globe to discuss their favorite CMS in beautiful surroundings complimented by exquisite summer weather. The large venue made it easy for most attendees to stay on site and stay energized despite all of the action.
For our team, WordCamp Europe is always a major event with the entire team traveling to learn, network, organize, and volunteer. However, this year things were shaken up a little bit after a bulk of the team traveled to WordCamp Pune in February. So, for the first time in 3 years, we did not send the full team, however, we maintained our active involvement with CodeinWP as a Media Partner and Themeisle as a sponsor.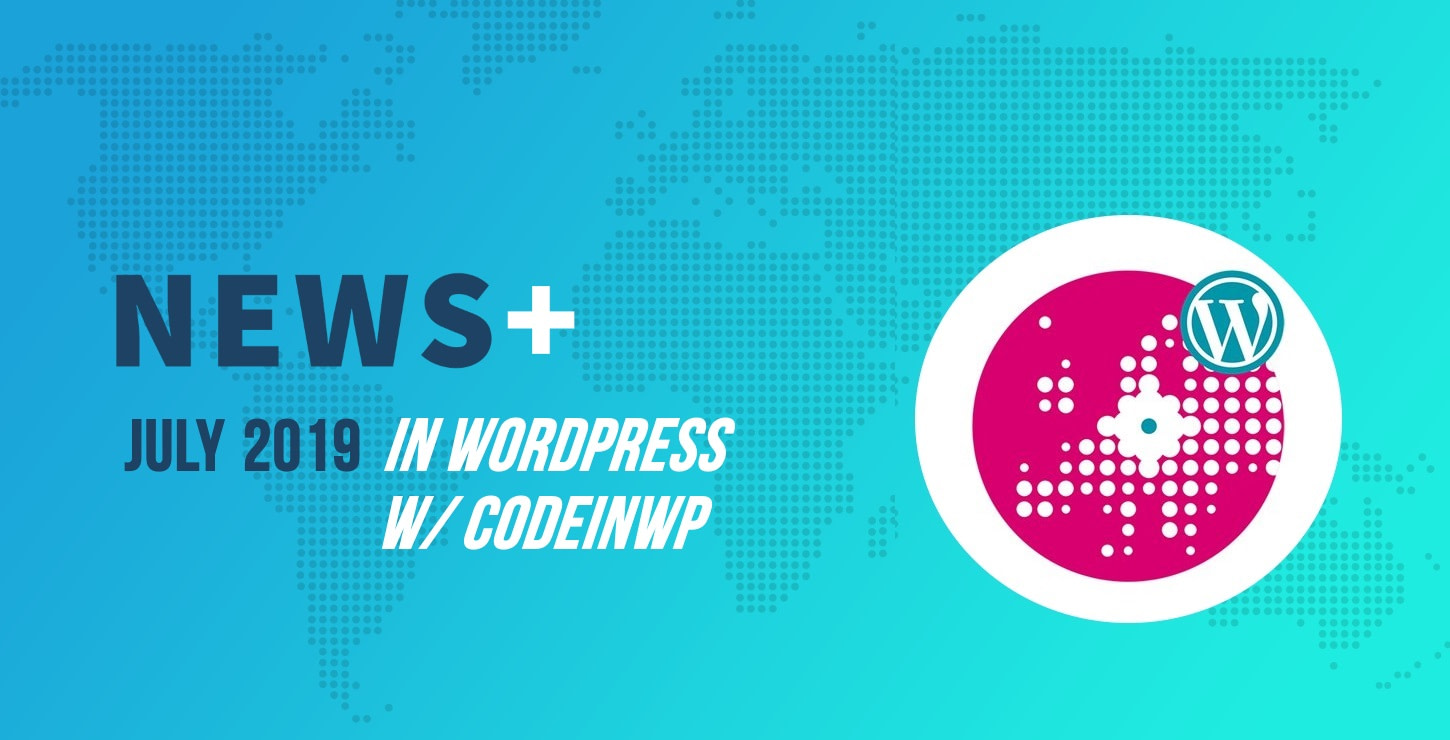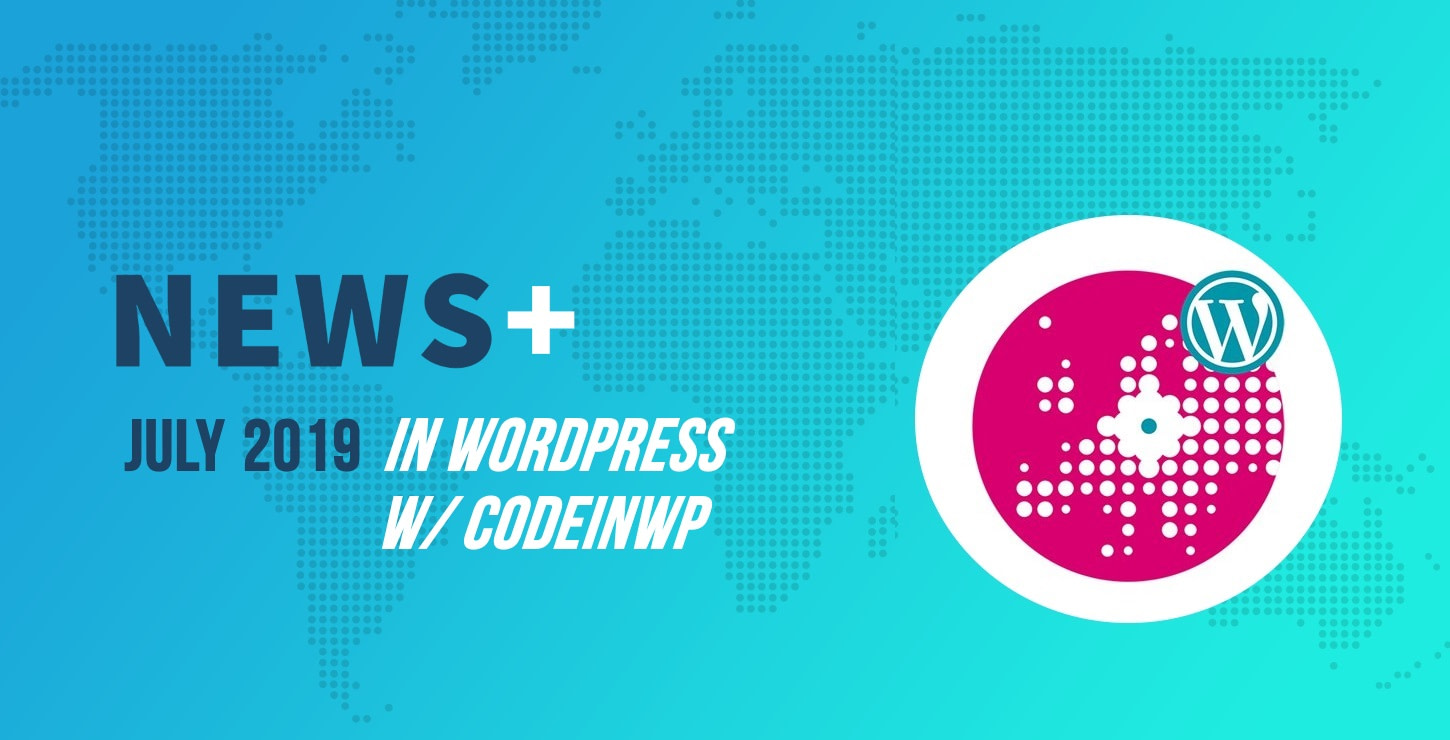 WordCamp Europe 2019 Special Edition #WCEU 🗞️ July 2019 #WordPress news
Click To Tweet
It was our first experience as a sponsor and, despite some scary moments putting our swag together, we managed to get our t-shirts and stickers on the plane and into our Neve booth in Berlin.
Enough about us already. You're probably more interested in the highlights from Matt Mullenweg's summer update, or maybe you're more interested in the Contributor Day, then again you could be looking for information on WordCamp Europe 2020. It doesn't matter what brought you here because we have scoured the web to find the articles, news, tweets, videos, and podcasts from WCEU 2019 so you know exactly what happened at the biggest WordPress event in the calendar.
So, grab a coffee and get comfortable as we go through the WordPress news for July 2019.
July 2019 WordPress News – #WCEU Edition
Matt Mullenweg's Summer Update at WordCamp Europe 2019
After WordCamp 2018, we predicted that Matt Mullenweg's talk would have room for everyone…we were wrong. It is hardly a surprise, the keynote is always the most congested presentation. Despite the vastness of the Estrel presentation rooms, the room was, once again, filled to capacity and other tracks were used to stream the talk to everyone. Last year, the talk was centered on the impending release of Gutenberg and this year Gutenberg and its roadmap was the pillar of the presentation:
The four-phase rollout of Gutenberg is now in phase 2 – widgets, navigation, and customization options will all be Gutenberg-ed during this phase.
Phase 3 is going to be about collaboration, multi-user editing, and workflows.
Phase 4 (which got the biggest cheer) is going to be all about multi-lingual support.
The Gutenberg plugin is still available with more regular updates and experimental features.
Since the initial release, Gutenberg has added some improvements: cover block with nested elements, some widgets are available as blocks, grouping, and a hide blocks feature.
Exciting new features were shown like installing blocks online from the block directory, footnotes block, and snap to grid capabilities for images.
Gutenberg for mobile has continued to develop and is now operational. The pace has been slower as the mobile engineers duplicated the work of the Gutenberg team.
The Q&A raised some interesting points about leadership, decision making, and the future of themes. Could we be moving towards a WordPress free of themes? We also had some brief discussion around the future of Trac, WordPress, and Github.
State of the Word 2019 with Matt Mullenweg 😎 #WCEU pic.twitter.com/d9qo4B0GZw

— Pragmatic (@pragmaticweb) June 21, 2019
Finishing #WCEU 2019 on stage with all of the other Organisers and Volunteers was pretty special.
Getting announced as one of the Global Leads for 2020 was off the charts. Addressing thousands in the audience was… scary, but amazing.
Roll on next year in Porto! ✈️ pic.twitter.com/g6JDTaqbOO

— tess at forwords 🌻 (@tessc_a) June 24, 2019
The most closely guarded secret at every WordCamp Europe has finally been revealed and we can, finally, start planning for WCEU 2020.
WordCamp Europe 2020 will take place in Porto, Portugal. The event will be held in the recently renovated Pavilion Rosa Mota-Super Bock Arena with enough room for 8,000 people. This means we can all work together to break the attendance record all over again. Note to self: get to Matt's summer update earlier next year.
While the venue does not have an attached hotel, like Estrel, it is conveniently located and it should be easy to access by foot, tram, or metro. For the brave, the buses will get you there fast.
The official WCEU 2020 website is already live and ready to take your organizer applications, the deadline is 15th July 2019, so be quick. There will be a slight re-jig of the teams for the next year with three main focus areas: budget, communications, logistics. Each of these areas will be organized by one of three global leads, which is a perfect opportunity to congratulate Tess who will be Global Lead for Communications. Over the past two years, Tess has been a huge help to us in our role as media partners. Thanks, Tess and good luck!
You may also be interested in:
Making contributing easier with a new tool
With 56% of the 2,700 attendees making it to their first WordCamp Europe, it was definitely a good time to release this new tool for contributing to WordPress. The contributing schedule can be a little intimidating with four teams for Core alone. The Contributor Orientation Tool helps you find the best match for your skills and the overall needs of the platform. The tool asks you a series of questions about your skills, passion, and experience before crunching the numbers to suggest the best teams for you to join.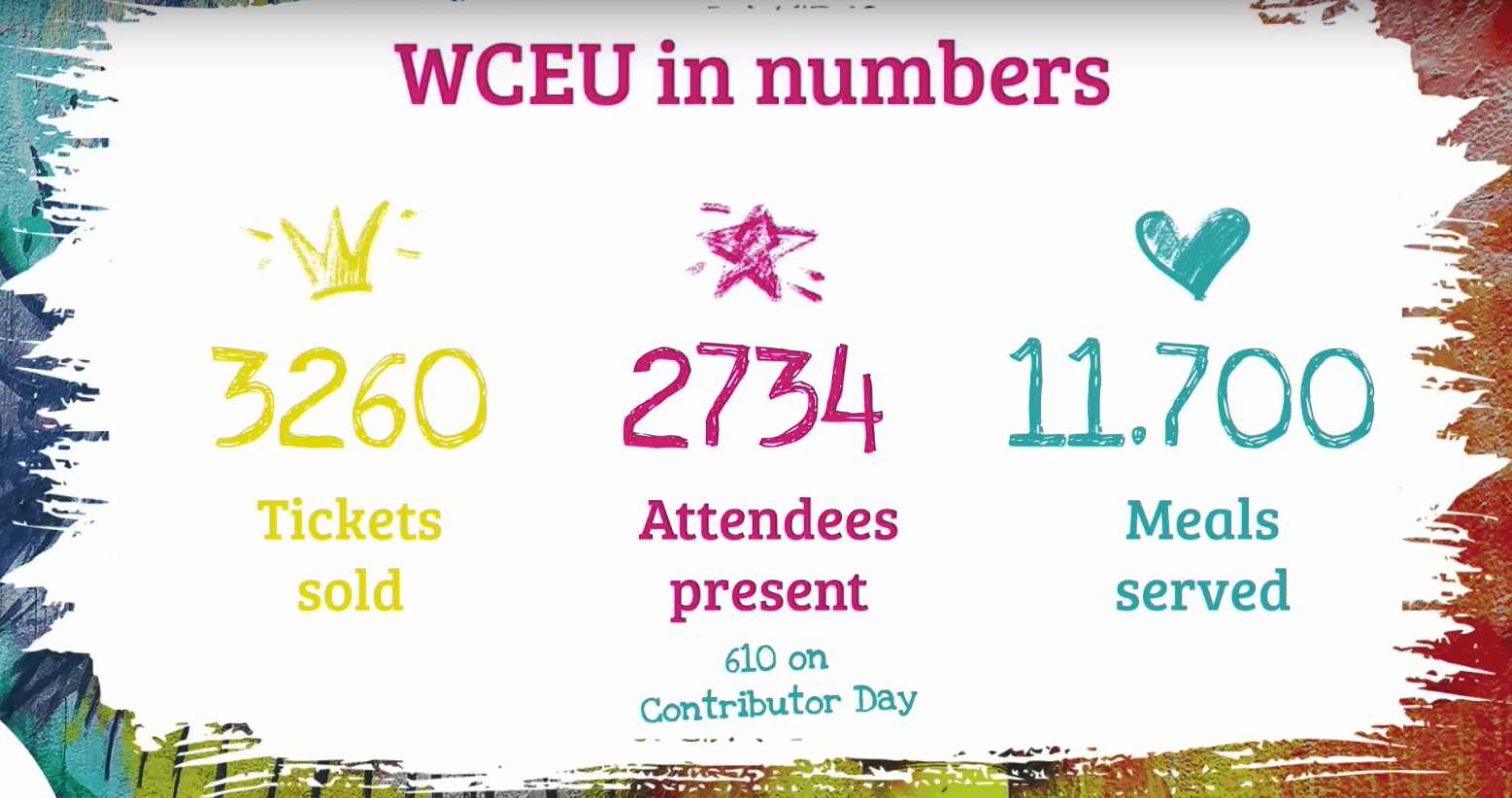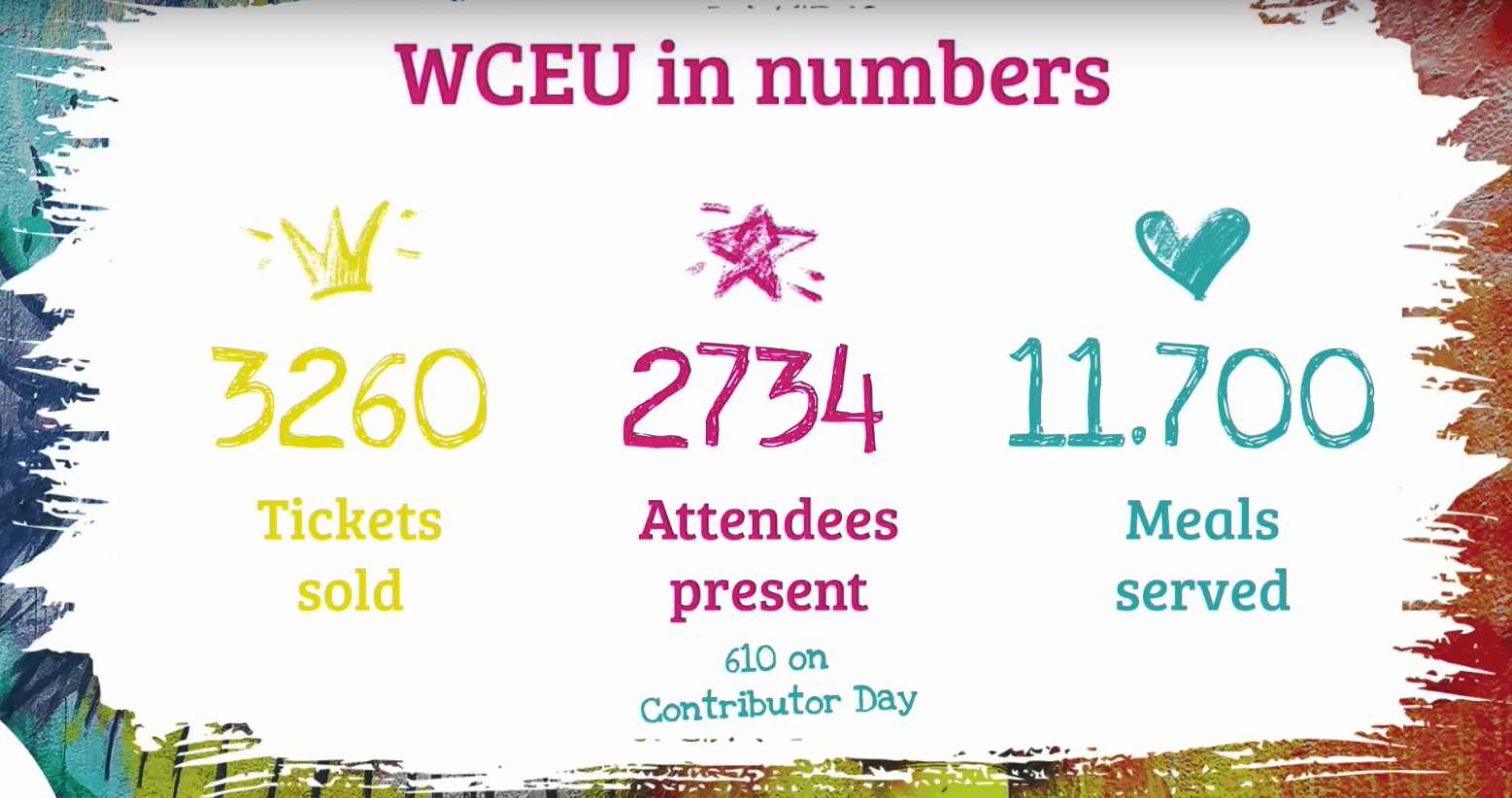 Officially the biggest WordCamp ever across the board
A WordPress event without hard data would hardly seem like a WordPress event. The marketers at the event would almost demand it. Well, the numbers were record-breaking again with 3,260 tickets sold, 800 more than 2018, with more than 2,700 attendees.
Over 1,500 of the attendees were first-timers which means WordPress continues to grow and win new fans. Another record turnout for Contributor Day with 610 contributors, 169 first-timers, helping to make WordPress better. If you'd like to see a quick video of Contributor Day, then Yoast's was one of the best.
A controversial after party and swift apologies
Finally, a note on the controversy surrounding the after-party. You have to feel for the organizers and volunteers when things go wrong but for the after party to suffer with so many issues is a little cruel. To their credit, the organizers stepped up and took their share of the blame for the after-party's problems and the show that offended some people in the crowd. The overfilled room led to people being turned away, and it seems unfair that these two events will be abiding memories for many attendees.
Great articles from around the web
WordCamp Europe 2019 Recap: What you might have missed
Delicious Brains do a great job of recapping the entire event from the summer update through the best talks to the underrated Hallway Track. They have even linked to their favorite slides from many of the talks so you can take advantage of insights into things like landing page conversion and more. If you missed the event entirely, then this is the recap you should start with.
BigCommerce releases a major update to WordPress integration at WordCamp Europe
BigCommerce has wasted no time making their presence felt in the WordPress community with sponsorship of WCEU just seven months after they launched their plugin. For instance, they used the event to announce a huge update to their plugin with improved features that brings greater WordPress integration to their plugin. Their all new regional options and the Gutenberg'ification of core product details means the eCommerce area is sure to be an exciting space to watch over the next year.
The madness that is WordCamp Europe
Phillip Roth is an experienced organizer reaching back to Vienna. In this article, he is looking back on how the event and the experience have changed over the years. He pulls no punches about organizing such a huge event and how we can learn from the experience in Berlin 2019.
A Major WordPress Dude and his photos from Berlin
If you've been involved with WordPress then you know Rarst. His collection of portraits capture the spirit of the community.
My first WordCamp: Thoughts and Takeaways from WordCamp Europe 2019 in Berlin
Much was made of the number of first-timers in Berlin, so we should have an article from one of them. What I love about this article is that the first WordCamp excitement is obvious from the very first line. It is a great article full of "interesting anecdotes and stories" from Berlin. Read this article especially if you have forgotten how awesome it is to get free shirts and socks.
Frontity's takeaways from WordCamp Europe 2019
For the uninitiated, this is a great introduction to the challenges of WordCamp Europe. While three days of WordPress seems like plenty, it is difficult to manage the multiple demands on your time. From the 60 speakers spread across talks and workshops, through the parties, to the networking opportunities, it is difficult to achieve the perfect balance. Frontity gives a good account of the WordCamp Europe experience.
Elio is a developer working on Jetpack and this is his wrap up
An article geared towards images of the event from Contributor Day to candid photos from around the event.
The best from social media
Visual Composer's video review of WordCamp Europe 2019
BoldGrid put together a special edition of their podcast full of recollections and interviews from WCEU
WordFence wrapped up their WCEU experience with a video
Tracy Apps filmed her WordCamp Europe interviews for her Women in WP podcast
The GiveWP team put together a nice Twitter moments thread.
Plesk put together a quick batch of interviews with WordPress celebrities sharing their first WP install stories
OPEN is a documentary about the WordPress community and they were filming interviews in Berlin
Sketchnotes running through a number of the talks and websites
That's it for July 2019 and WordCamp Europe 2019. Anything we missed?
WordCamp Europe 2019 Special Edition #WCEU 🗞️ July 2019 #WordPress news
Click To Tweet
…
Don't forget to join our crash course on speeding up your WordPress site. With some simple fixes, you can reduce your loading time by even 50-80%: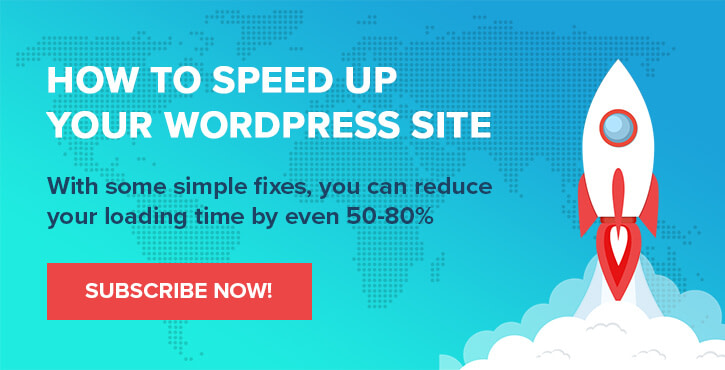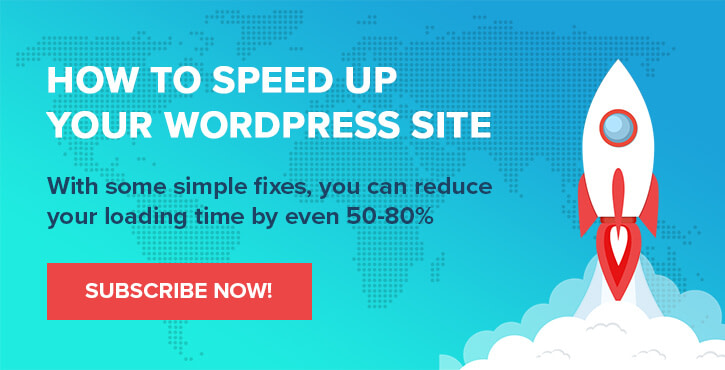 Was this topic
helpful?
0% of users found this helpful