So you're looking for a way to build a website, but you don't want to pay a lot of money for it, nor do you want to spend days trapped in some source code doing it all by yourself, right? Well, this is what probably got you interested in some of the website builder tools available online – like the lineup we have here: Wix vs Squarespace vs Virb vs Weebly vs Jimdo vs SiteBuilder.
I'm talking about website builders such as Wix (← our winner, if you don't have time to read the whole thing), Squarespace, Virb, Jimdo, Weebly, and SiteBuilder, just to name a few, but there are more alternatives out there.
So which is best and which will give you the most awesome results in relation to the money and time investment required? Let's find out.
In this side-by-side review comparison, we'll focus on things like: available site designs, features, pricing, overall pros and cons, preferred user group (target audience), and ease of use. In the end, this is the "all you need to know" cheat sheet to find out who's the winner of the Wix vs Squarespace vs Virb vs Weebly vs Jimdo vs SiteBuilder fight.
Huge #comparison! Wix vs Squarespace vs Virb vs Weebly vs Jimdo vs SiteBuilder
Click To Tweet
The short version , if you're in a hurry and just want to get a basic overview:
Wix
Squarespace
Weebly
Virb
Jimdo
SiteBuilder
PRICE (MONTHLY)
free $8 $17.00
$22.00
$39.00
$12 $18.00
$26.00
$40.00
free $12 $12.00
$25.00
$10.00
free $9.00
$15.00
$39.00
$5.20 $6.30
$9.40
DRAG-AND-DROP CONTENT BUILDER
✅
✅
✅
❌
✅
✅
HTML5 DESIGNS
✅
✅
✅
✅
✅
✅
MOBILE RESPONSIVE
✅
✅
✅
✅
✅
✅
EASE OF USE
10 / 10
10 / 10
9 / 10
6 / 10
10 / 10
8 / 10
OVERALL SCORE
10 / 10
10 / 10
9 / 10
7 / 10
8 / 10
7 / 10
Read Review
Read Review
Read Review
Read Review
Read Review
Read Review
THE FULL REVIEW COMPARISON: Wix vs Squarespace vs Virb vs Weebly vs Jimdo vs SiteBuilder
Wix (www.wix.com)
PRICE
Based on the plan: free, $8, $17.00, $22.00, $39.00 (per month). Wix presents the price tags in your local currency.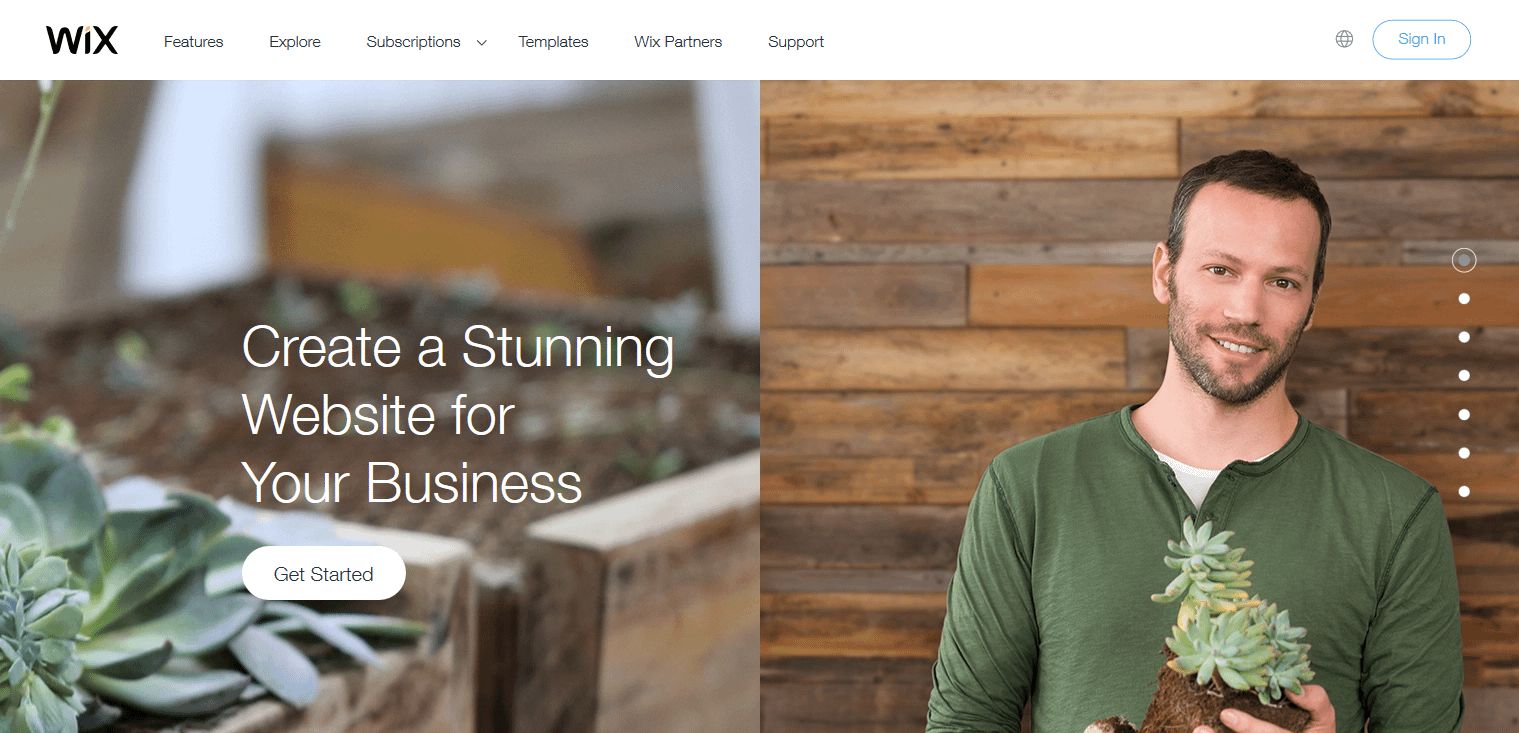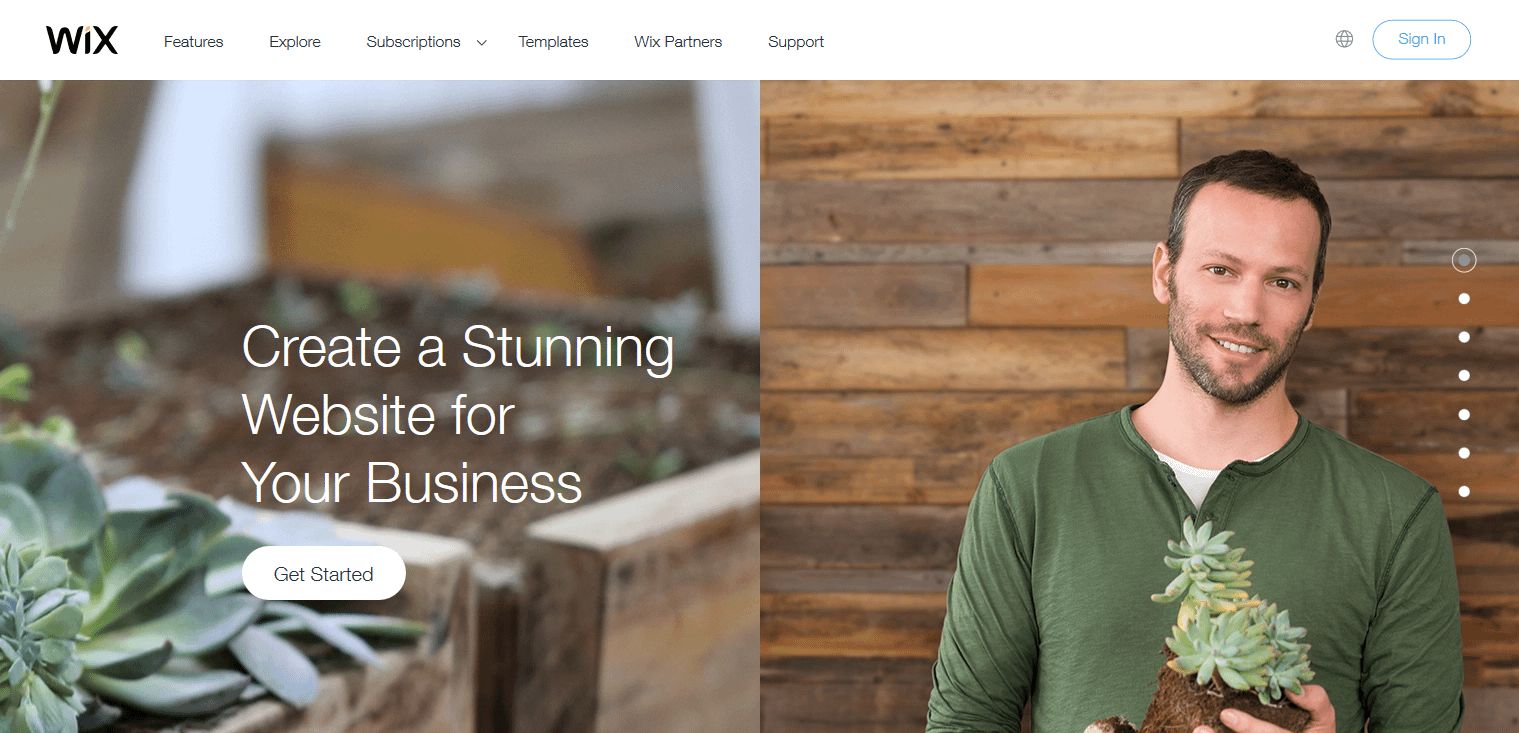 MAIN FEATURES
More than 500 site designs available in over 70 categories.
Mobile-friendly and responsive designs – with a separate mobile editor.
Drag-and-drop website builder.
Free site hosting.
Custom fonts integrated.
WYSIWYG site content editor.
Wix Code – A module for developers to add their own code and integrate it with the current Wix Builder. It includes options for adding databases, dynamic pages, and more.
Advanced image editor.
Easy-to-add blog module.
Social media integrated.
Possibility to use your own domain name.
Several intuitive e-commerce tools such as an option to add an SSL certificate.
Access to Wix's App Market where you can extend your site's functionality with things such as email subscribers integration, Shopify, live chat, testimonials, and many more.
PROS
One of the few solutions marketed openly to web designers working on client projects. The site building process is optimized to give you full design control over the output of the site.
Easy to make your site look awesome on mobile due to the custom mobile site editor.
The designs are responsive and built with HTML5.
The drag-and-drop site builder is easy to use and you can see the effect of your work immediately.
The Wix Code system grants coding access to developers for the ultimate website customization using JavaScript and Wix APIs.
There are new designs constantly being added, and you can easily see what's new through the filter feature in the designs directory (you can also filter by most popular).
CONS
The Most Basic plan displays Wix brand ads on your website. Some people might not care about this if running a simple hobbyist blog, but we can't imagine that many actual businesses would want this. The good news is that it only takes a quick upgrade to the $11 per month plan to remove the ads.
The Wix App Marketplace is excellent, but there are so many apps that it can take some time to distinguish between the good and the bad. Some of them are so basic (like inserting a quick iframe into a page) that they shouldn't be called apps.
PREFERRED USER GROUP
Users and business owners who want to handle all of the work themselves and need a tool that would enable them to do so – from start to finish. In other words, if you just want a solution where you can jump in, choose the design you like, put in your information and be done with it in a matter of minutes, Wix is the right choice for you. Also, Wix works well for professional web designers who want a hassle-free solution. This is great news if your business is based on creating a steady number of sites with similar features for a larger number of clients. In short, business owners will have no problem making a nice website with Wix, and web developers can also tap into the Wix Code system.
EASE OF USE
Right after you sign up, Wix will ask you about the site category you want to create. There's not too many of them, just so you can make a selection easily enough and don't get hung up on picking from similarly sounding things. This ease of use follows through on the rest of Wix's interface. When you select a design you like, you can adjust it in the custom builder module, and you get video-tutorial guidance as you go along.
Overall, I was able to jump right in and use Wix without going to the docs. Everything is intuitive and easily accessible. Wix looks pretty darn good compared to everything else at this point.
OVERALL SCORE – 10/10 Go to Wix Go to top
PRICE
Based on the plan: $12, $18.00, $26.00, $40.00 (per month).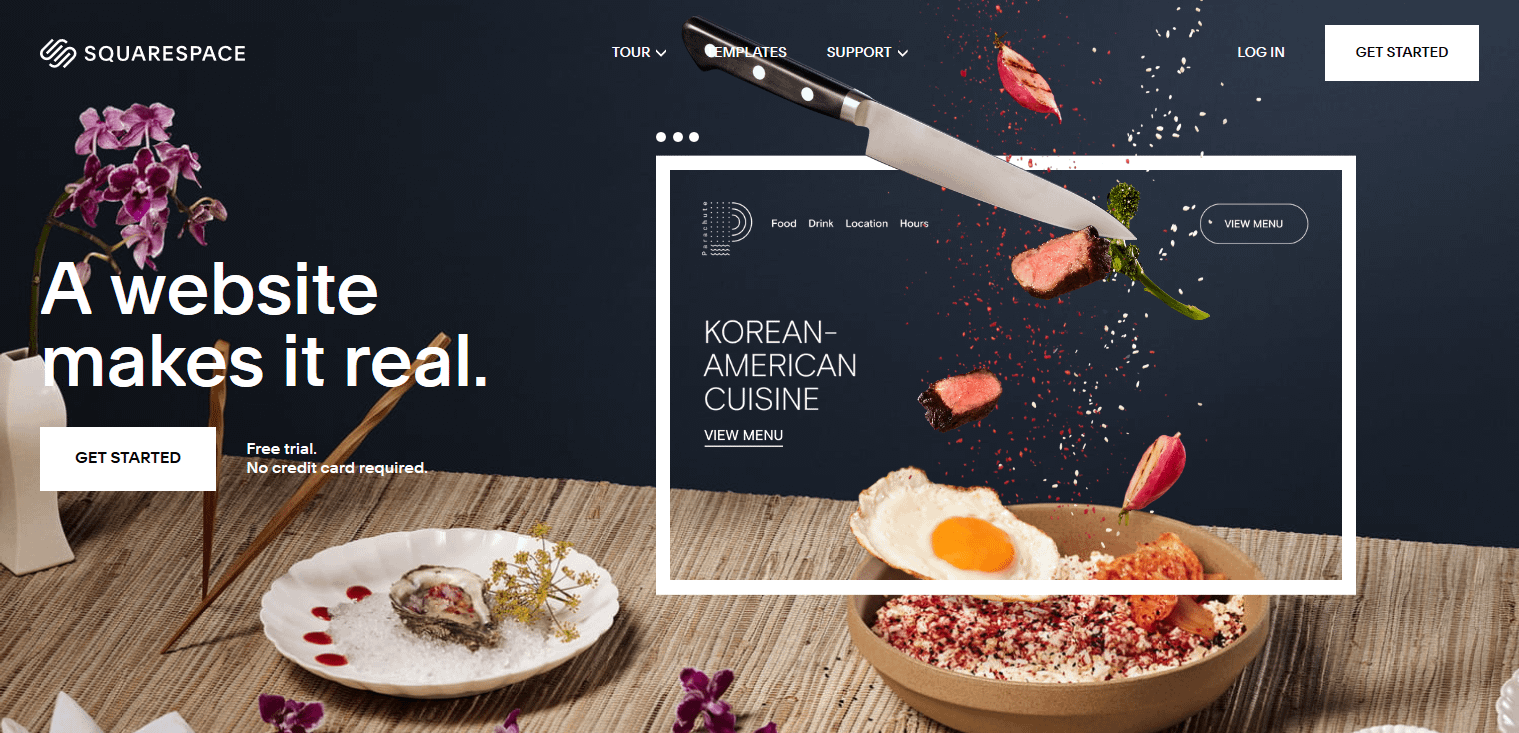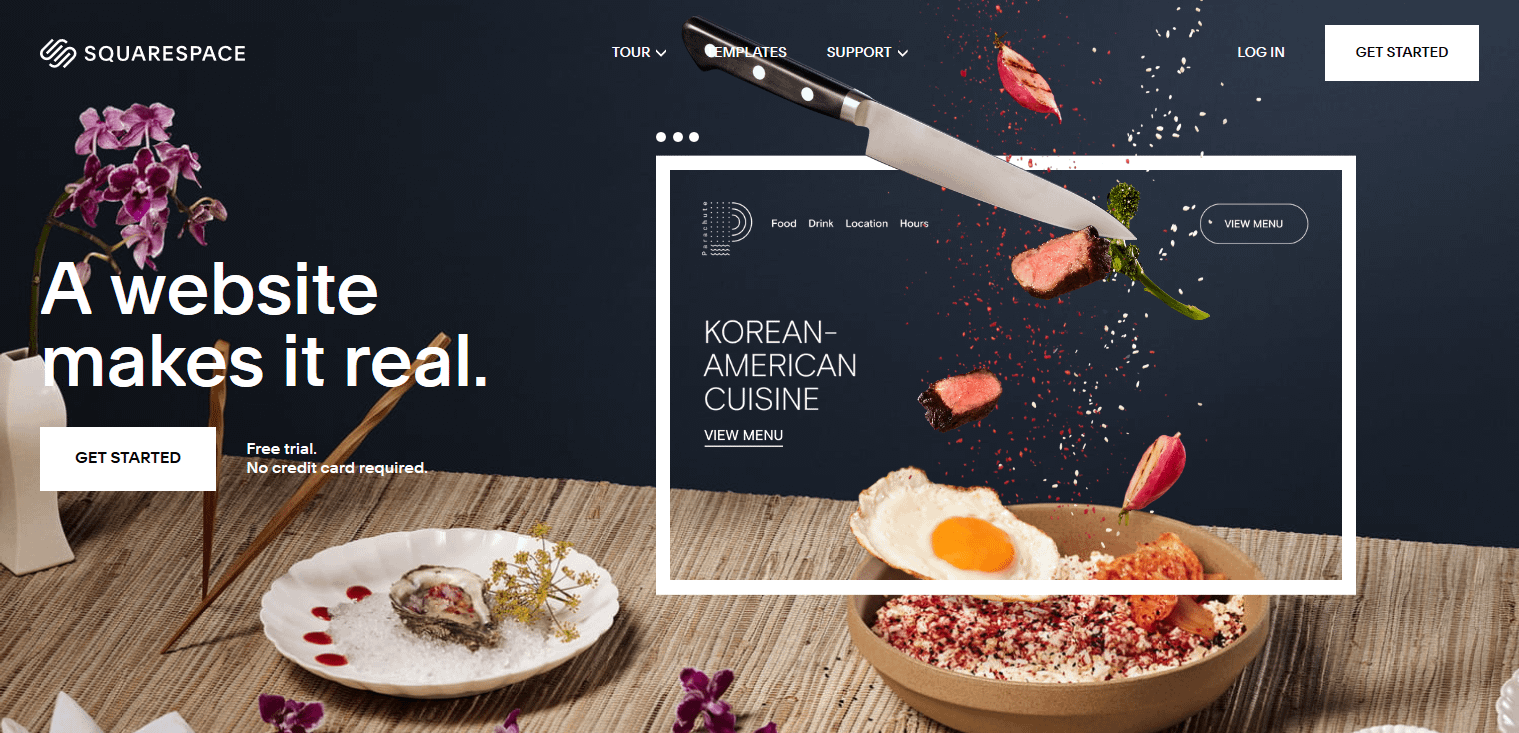 MAIN FEATURES
Modern design templates, built by Squarespace's own design team.
Amazing video and image backgrounds to grab attention.
Style editor with easily customizable settings.
Adjust the styling of your sites with fonts, colors, and page configurations.
Built-in mobile compatibility with every design.
Customizable content layouts.
Possibility to add your own custom CSS and other coding.
CDN included for images.
Built-in image editor via Adobe.
Social media supported.
WYSIWYG editing.
Possibility to use your own domain name.
Blogging module.
E-commerce components.
Niche integrations such as ChowNow for restaurant ordering, Acuity for scheduling, and Zola for weddings.
PROS
An incredibly impressive set of features. Squarespace is probably the most feature-rich solution on this list.
The designs are very modern, and beautiful in their simplicity. Squarespace is known for having some of the best templates in the business. They focus on visually appealing designs and the support of large videos and image banners.
The integrations are quite powerful. We mentioned a few in the features above, but we also like the Amazon Associate support.
Beginners can jump right in and create a beautiful website without knowing any code. On the other hand, professional developers will find the custom coding tools rather intuitive.
CONS
The majority of the designs offered at Squarespace are based on good visuals and attractive imagery. This can be a huge advantage if you have just the right image at your disposal, but it can also backfire in the hands of a less design-conscious person. In other words, to build a good looking site with Squarespace, you need images of a very high quality. A good Squarespace alternative is Wix.
Squarespace also lacks an app marketplace. The company tries to build most of the necessary features into the core product, but sometimes you'll find that something unique isn't available.
PREFERRED USER GROUP
Squarespace is your tool for design-conscious users and businesses that desire a modern presence on the web. The range of features that Squarespace offers also makes it a great alternative for advanced users and site owners.
EASE OF USE
Squarespace is really easy to use even for beginners. The site builder interface guides you through every step of the process. You start by selecting your site's purpose (such as "business"), name, your location (for brick-and-mortar businesses), and then you get access to the intuitive site builder app. When styling and adjusting your site, you get to see the results right away.
Overall, you don't need any previous site-building experience in order to be able to use Squarespace. Everything is as user-friendly as it should be. Squarespace compares well vs. WordPress, Wix, and other solutions on this list.
OVERALL SCORE – 10/10 Squarespace Go to top
Weebly (www.weebly.com)
PRICE
Based on the plan: free, $12, $12.00, $25.00 (per month).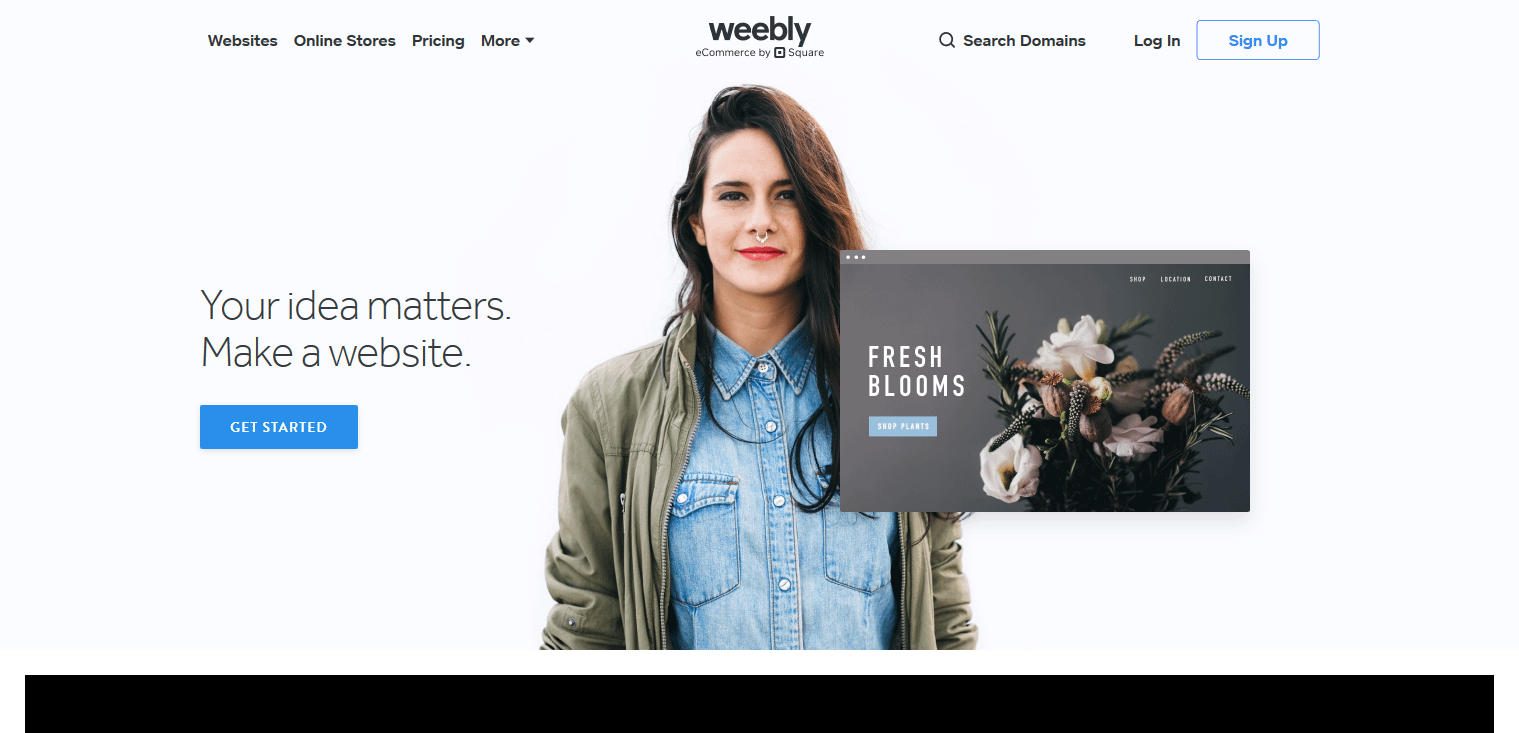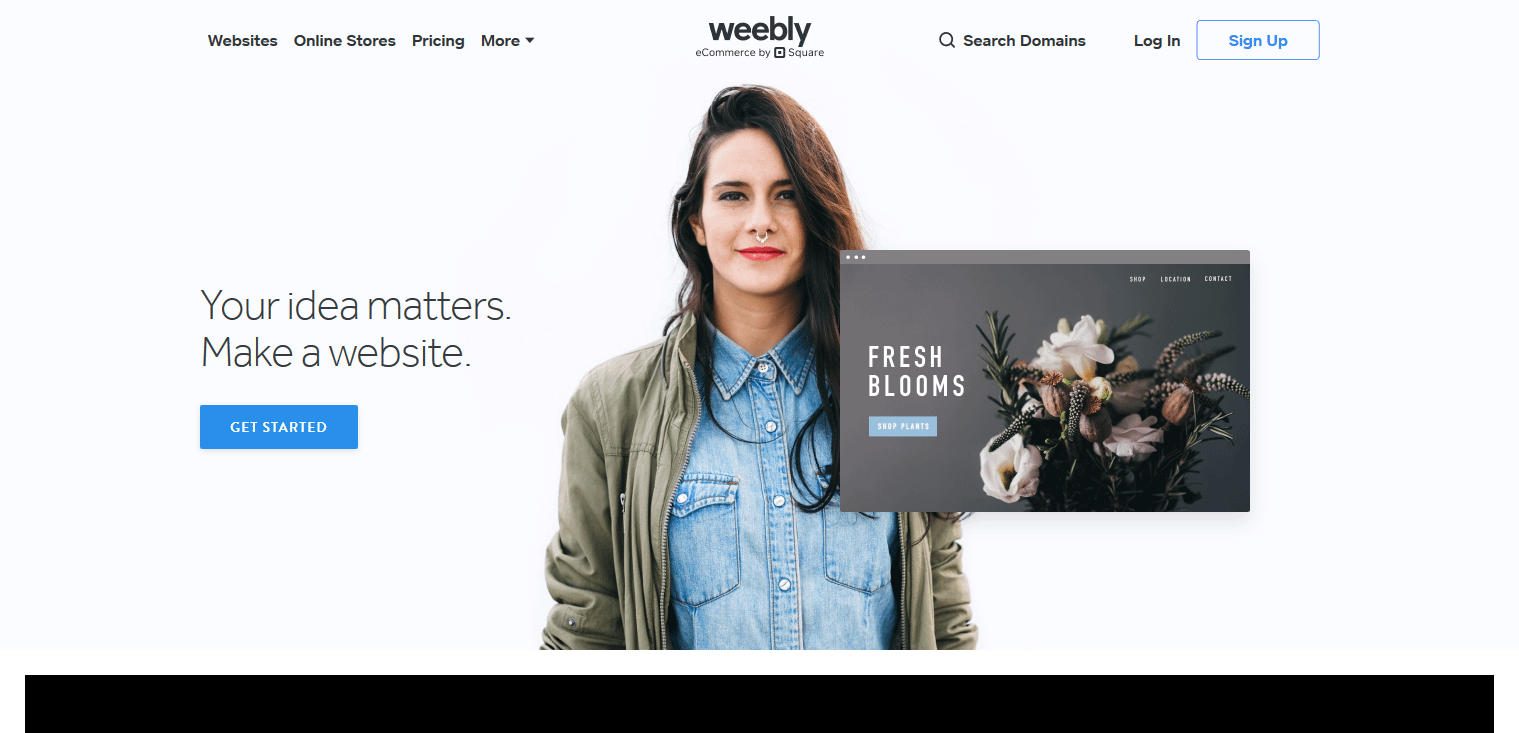 MAIN FEATURES
E-commerce features.
More than 100 professional website designs.
iPhone and Android apps, so you can work with your site on the go.
High-quality galleries, slideshows, filters, and other adjustment possibilities.
Integrated blogging module.
Social media integration.
Full site search.
Cloud hosting.
Possibility to use your own domain name.
Built-in site analytics.
Custom coding tools.
Excellent media support and effects.
A built-in image editor.
PROS
Great drag-and-drop site building feature. It's easy to use and highly intuitive.
Weebly lets you create sites directly as subdomains under weebly.com. This allows you to secure some good looking web addresses.
The built-in image editor means that you don't have to adjust your photos with a different software prior to upload.
You're able to customize a site with HTML, CSS, and JavaScript.
Media support includes parallax effects, animations, video backgrounds, and audio support.
The E-commerce tools are actually quite powerful for a website builder mainly used by beginners.
CONS
Weebly ads are shown on your site for the Free plan. The good news is that you can upgrade for $8 per month to get rid of them.
Weebly might be considered a little too basic for professional developers with clients.
The content management system isn't quite as user-friendly as other website builders on this list. The page adding and management process takes some getting used to, and it takes more time to actually add and edit the pages.
PREFERRED USER GROUP
Weebly was made to help users build simple sites for various purposes, like sharing a resume online or a portfolio. This mission is still visible in Weebly's current structure, features, and the way the site interacts with the user (who might not be very web-savvy – Weebly is a great alternative for those users).
EASE OF USE
Weebly makes the setup process easy on you by asking about the purpose of your site right away (is it a blog, a store, or simply a website?). Then you get to choose the theme and its color version, and your new site's web address right away. At that point, you get redirected to the builder tool. It's based on a very intuitive drag-and-drop interface, and it literally takes no effort to find your way around it. Plus, there are tooltip messages to guide you.
Overall, getting your site created and launched for the public takes only a few steps. If you try to speed through it, you could seriously launch a site within 60 seconds. Weebly looks very good in that department vs. Squarespace and other solutions on the list.
OVERALL SCORE – 9/10 Go to Weebly Go to top
Virb (virb.com)
PRICE
$10 per month.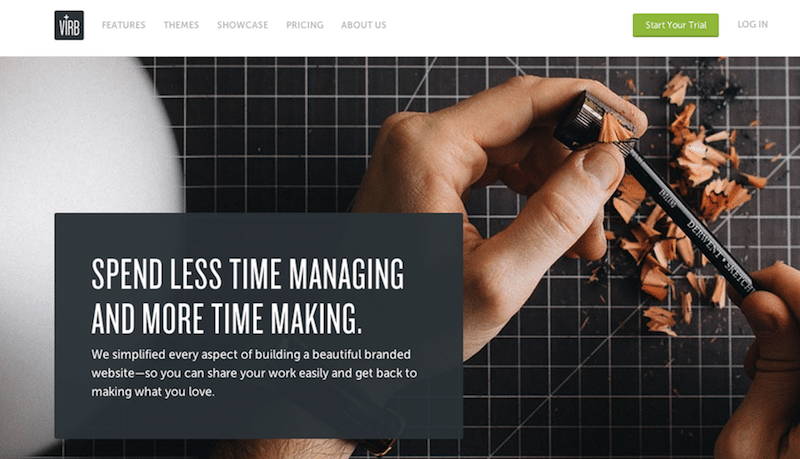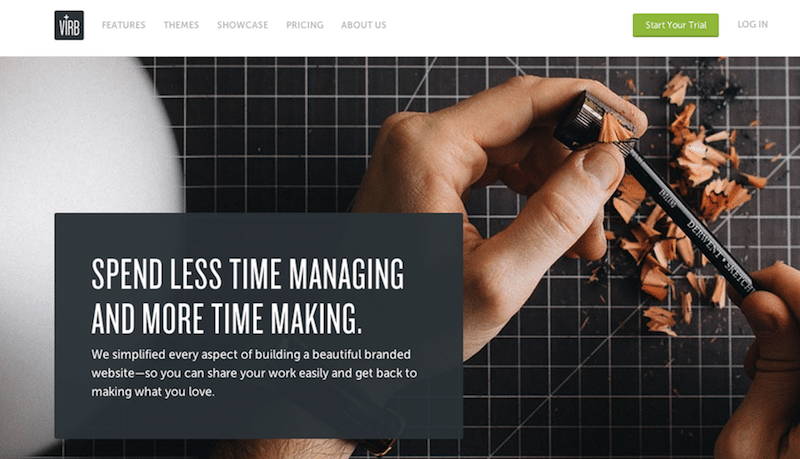 MAIN FEATURES
Big collection of site designs.
CSS and HTML access for advanced users.
Possibility to use your own domain name.
Built-in mobile styling.
Unlimited disk space and bandwidth.
Social media integration.
Custom page types for galleries, store, about page, contact page, and more.
Integrated blogging module.
Special integrations for niches like music, stores, and events. For instance, you can add SoundCloud for your music or Big Cartel if running a store.
Cloud hosting and CDN support.
PROS
The most transparent pricing on this list – just $10 a month and you get access to everything.
Virb lets you create sites directly as subdomains under virb.com.
The designs are diverse and they certainly don't all look the same.
Virb caters to certain niche industries with its integrations. Bloggers can link up to Tumblr and event planners have integrations with LastFM, Google, and Facebook Events.
Web design professionals should have no problem customizing client sites with the CSS and HTML support.
The CDN ensures that your pages load quickly and images don't weigh down your website.
CONS
There's no drag-and-drop builder support.
Virb doesn't offer an app marketplace for expanding your site functionality with third-party tools.
Virb integrates with some online store builders but it doesn't have much in terms of a built-in E-commerce system.
PREFERRED USER GROUP
Virb is best for users with specialized needs like photographers, musicians, restaurants, and event planners. It's a good alternative to the other website builders if you enjoy clean designs that are easy to adjust to your brand image. It's also nice for those who want to pay one monthly fee and not worry about upgrading or downgrading.
EASE OF USE
Your Virb experience starts with a main signup form where you get to input all of your site's details right up front. This is a somewhat different configuration than the other tools on this list, but it's equally straightforward. After going through the signup, you can select your theme and you get some assistance from the guided tour. The next step is the content of your site, and finally, you get to tweak the settings and launch the site to the world.
The only problem here is that the finished site doesn't always look like the template you've chosen. I did two tests here with different designs and I couldn't make it look that similar to the thumbnail advertised (compared to the other tools on this list … vs. Wix or Squarespace, for exmaple).
OVERALL SCORE – 7/10. Go to Virb Go to top
Jimdo (www.jimdo.com)
PRICE
Based on the plan: free, $9.00, $15.00, $39.00 (per month).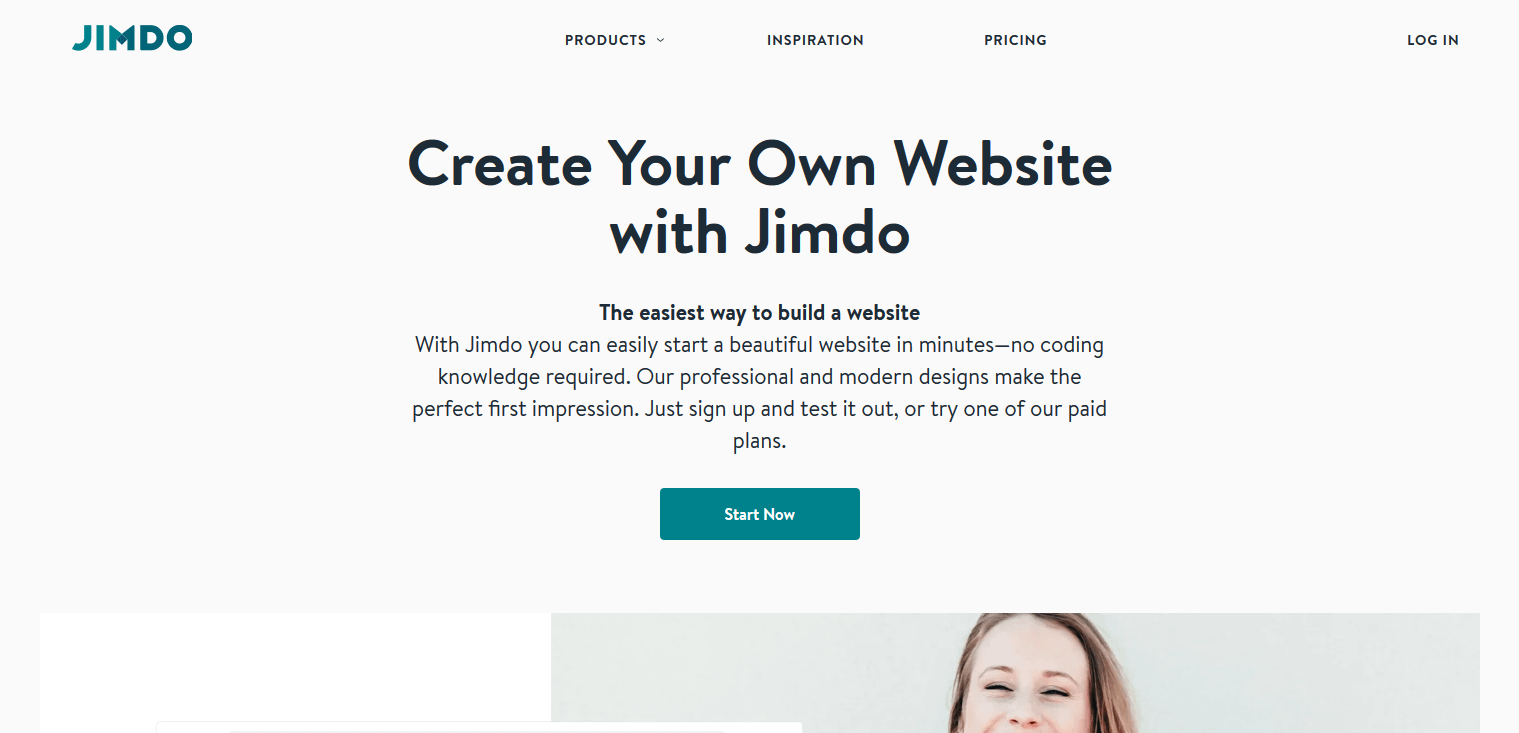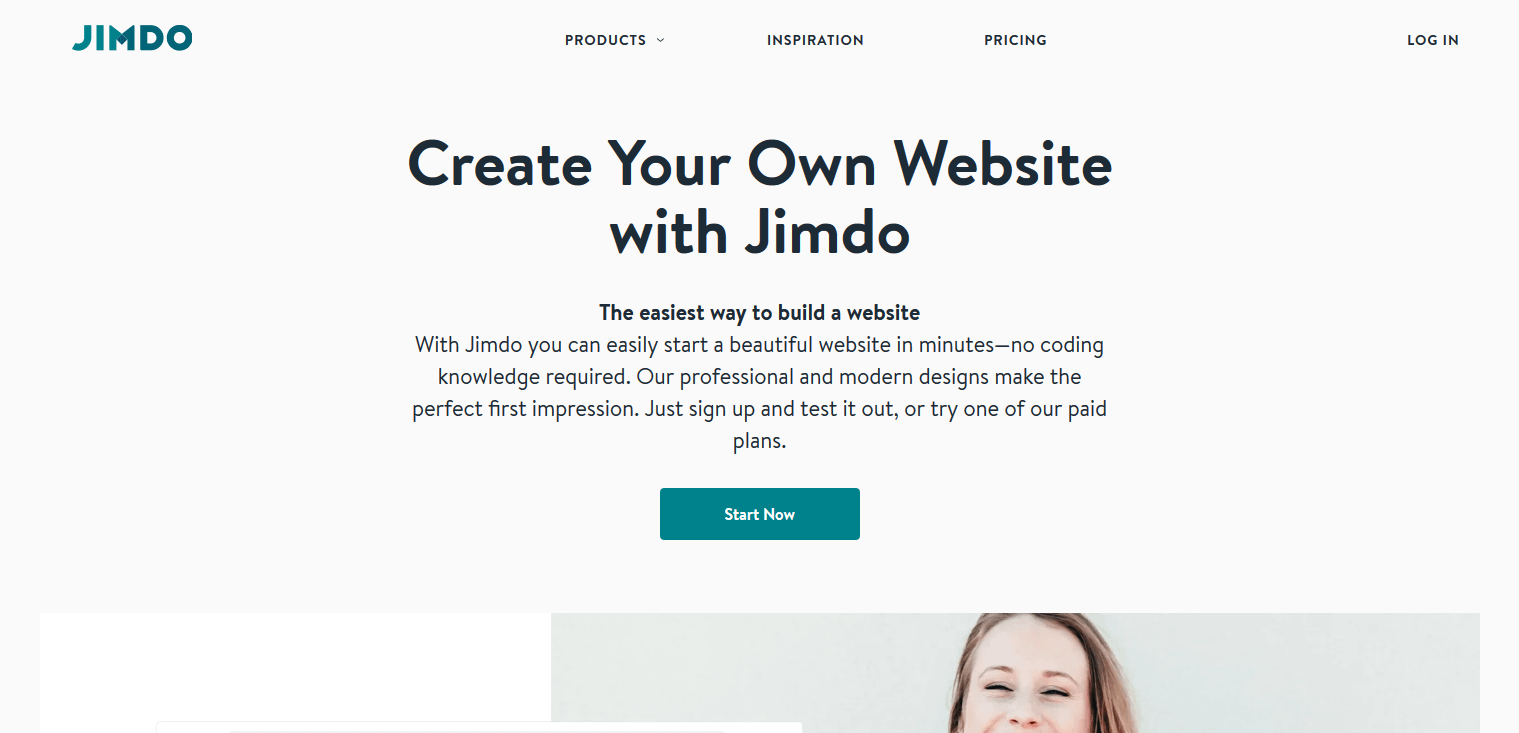 MAIN FEATURES
Modern design templates, covering a lot of niches.
Possibility to use your own domain name.
E-commerce components.
Customizable themes.
SEO-friendly.
Mobile responsive.
Mobile apps available.
HTML5 compatible.
Drag-and-drop content editing.
Blog module.
Google Maps integration.
Contact forms.
Possibility to add custom code.
External widgets and apps.
Jimdo offers an AI web designer, called Dolphin, that creates a site for you in three minutes.
PROS
Easy setup. Helps you out by asking about the purpose of your website.
Pre-defined settings for standard websites, e-commerce stores, and blogs.
Really user-friendly interface.
Allows you to launch a new site in minutes (tested).
The Dolphin AI builder makes site building even faster and easier.
Jimdo has an SEO and Google ranking tool in the dashboard.
HTTPS and SSL encryption is included for protection.
CONS
The free version is really only for hobbyists or if you're testing out Jimdo. You need to upgrade to remove ads, get your own domain, and receive any customer support.
The online store isn't available until you upgrade to the $20 per month Business plan.
The templates are modern and good-looking but extremely basic.
PREFERRED USER GROUP
Jimdo looks like a good solution for people who want to launch a website fast, and would prefer for their website platform to suggest the best possible settings for them (so they don't have to be confused figuring things out on their own). I can't imagine a rapidly expanding website using Jimdo, so I'd recommend it for small businesses that might not have the time to manage a website every day.
EASE OF USE
Jimdo is really geared towards making the website building process ultra fast. All it takes is to sign up, go through a basic configuration, and your site is online and well. Everything works with a drag-and-drop builder, and you can see what the website will look like in its final form in real time (no need to deal with complicated admin panels).
Overall, Jimdo is really effective at giving you a functional, entry-level website fast. That being said, the free plan has its limitations (mostly in terms of E-commerce, ads, and domain support).
OVERALL SCORE – 8/10. Go to Jimdo Go to top
PRICE
Based on the plan: $5.20, $6.30, $9.40 (per month).
MAIN FEATURES
A drag-and-drop page builder so that all business owners can make a beautiful website without coding knowledge.
An included domain name for one year with all pricing packages.
A full E-commerce store for one of the plans.
Customer support through the phone, email, chat, and knowledge base.
An option to get an email address that uses your domain.
Modern and simple website templates.
Free hosting that promises speed and security for your website.
A blog module for posting articles.
Basic SEO tools to make things simple for small businesses.
Access to some free photos, along with a built-in photo editor.
Mobile responsiveness.
Social media widgets that you can place in several spots on a website.
PROS
A regular business owner can configure a nice-looking website and get it launched within a few hours. In short, the user-interface is great for beginners.
The website templates are both modern and responsive. Not to mention, you have plenty to choose from for different industries.
The builder has many free images for speeding up the design process.
SiteBuilder has a photo editor included.
The E-commerce plan makes it easy to quickly get your products online.
CONS
SiteBuilder is part of a network of websites that uses the exact same technology. Some of the websites offer the same website builder for different pricing. The pricing on SiteBuilder also seems to change frequently.
Although SiteBuilder has expanded its customer support options (such as live chat,) the support team doesn't have the best reputation.
The builder is limited for those trying to customize more than a simple template. Custom coding isn't possible for most parts of the site, so you're typically stuck with the modules in the templates and drag-and-drop builder.
PREFERRED USER GROUP
SiteBuilder does the trick for small business owners who plan on having basic website functionality in the near future. For instance, a small retail store, local photographer, or band would have no problem working with SiteBuilder and being satisfied with the results. However, those looking for more rapid website growth or customization will be disappointed.
EASE OF USE
SiteBuilder does an excellent job when it comes to rapid website creation. You sign up for an account, grab a template, and even have access to free photos to fill in your website. Also, the blogging module is included and you can upgrade if you're trying to sell products through an online store.
Overall, SiteBuilder has a specific user base of small business owners who need standard websites. The pricing is decent, but not always that transparent. In addition, it currently lacks a free trial for you to test out the platform. I'd recommend looking for a promotional discount since they come around frequently.
OVERALL SCORE – 7/10. Go to SiteBuilder Go to top
The winner?
My original idea was to list a couple of scenarios here, as for when would you go for a specific tool over the other ones and thus pick which is best among Wix vs Squarespace vs Virb vs Weebly, etc. But in the end, I think I'll just give it to you straight and name the one tool that has impressed me the most – in terms of ease of use, functionality, price, business applications, and etc.
Right now this tool is Wix.
Initially, I was struggling to pick between Wix vs Squarespace because both of them deliver a great range of features and are extremely easy to use. However, at the end of the day, Wix is the tool that also offers free accounts and better support for professional developers – you won't get this Squarespace.
Wix
Squarespace
Weebly
Virb
Jimdo
SiteBuilder
PRICE (MONTHLY)
free $8 $17.00
$22.00
$39.00
$12 $18.00
$26.00
$40.00
free $12 $12.00
$25.00
$10.00
free $9.00
$15.00
$39.00
$5.20 $6.30
$9.40
DRAG-AND-DROP CONTENT BUILDER
✅
✅
✅
❌
✅
✅
HTML5 DESIGNS
✅
✅
✅
✅
✅
✅
MOBILE RESPONSIVE
✅
✅
✅
✅
✅
✅
EASE OF USE
10 / 10
10 / 10
9 / 10
6 / 10
10 / 10
8 / 10
OVERALL SCORE
10 / 10
10 / 10
9 / 10
7 / 10
8 / 10
7 / 10
VISIT
VISIT
VISIT
VISIT
VISIT
VISIT
But hey, that's just me. So I'm curious to find out what's your tool of choice (and why). What do you think, who wins between Wix vs Squarespace vs Virb vs Weebly vs Jimdo vs SiteBuilder?
Huge #comparison! Wix vs Squarespace vs Virb vs Weebly vs Jimdo vs SiteBuilder
Click To Tweet
…
Don't forget to join our crash course on speeding up your WordPress site. With some simple fixes, you can reduce your loading time by even 50-80%: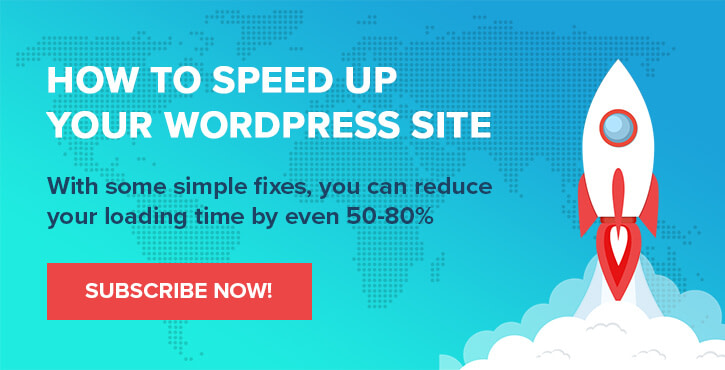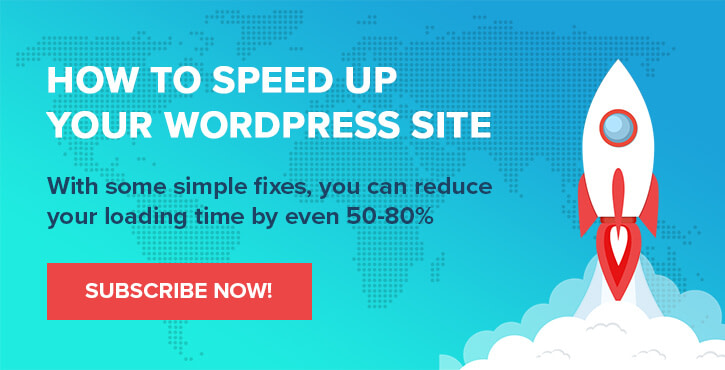 * This post contains affiliate links, which means that if you click on one of the product links and then purchase the product, we'll receive a small fee. No worries though, you'll still pay the standard amount so there's no cost on your part.
Was this topic
helpful?
0% of users found this helpful