If you are someone who sees coding as gibberish but still wants to design their own site, then you need to get yourself a website builder! Our website builder comparison chart will help you with that.
The platforms we'll discuss in this post target different users, and come with various benefits and limitations. Some of them are basic blogging platforms; others are fully hosted solutions or developer tools. Therefore, it's crucial to assess your needs and make an informed decision.
Unfortunately, when you go ahead and start searching for the best website builders out there, you'll find yourself in a sea of site building tools with no real info to help you choose the best one. Most of the top tools claim to offer a lot, and while that is good, it might not hold water when you subject them to comparison.
With that sentiment in mind, I have tested the top website builders and came up with real information (updated regularly) to help you choose a site builder that has the exact features that are key for you.
Table of contents:
📊 Detailed website builder comparison chart
There are quite a lot of things to consider when you're selecting a website builder. Below is our website builder comparison chart, and, in it, we are going to compare the top contenders across different fields.
The best part about a website builder is that you will have complete design flexibility. You'll have to consider the amount of traffic and the pricing that goes along with it, though. Overall, the features you'd want might vary. On average, a good site builder will cost you $20-$30 / month (with features essential for monetization).
Website Builder Comparison Chart
WordPress
Wix
Squarespace
Sitebuilder
Weebly
Constant Contact
Shopify
Known for
All-in-one blogging
AI website builder
Beautiful templates
Great basic sites
Drag and drop tools
Marketing tools
Top eCommerce platform
Overall rating
4/5
5/5
5/5
3/5
4/5
3/5
4/5
Essential features
Free domain
✅
✅
✅
✅
✅
❌
❌
SSL
✅
✅
✅
✅
✅
✅
✅
Themes/templates
200
300
110
1000
40
1000
Responsive
✅
✅
✅
✅
✅
✅
✅
SEO rating
5/5
4.5/5
4/5
3.5/5
4
4
4.5
Backups
Automated (in higher tier plans)
Manual
Manual
Manual
No
Manual
Automated (with apps)
Plugins/apps/extensions
55,000+
300+
22
N/A
383
N/A
4000+
Blogging features
Archive
✅
❌
✅
❌
✅
✅
✅
Comments
✅
✅
✅
✅
✅
✅
✅
Search feature
✅
✅
✅
❌
❌
✅
✅
Analytics
✅
✅
✅
✅
✅
✅
✅
eCommerce features
Dropshipping friendly
✅
✅
✅
❌
✅
❌
✅
Unlimited products
✅
✅
✅
✅
✅
✅
✅
Scalable business plans
✅
✅
✅
❌
❌
❌
✅
Support
Knowledge base
✅
✅
✅
✅
✅
✅
✅
Phone
✅
✅
❌
✅
✅
✅
✅
Live chat
✅
❌
✅
✅
✅
✅
✅
Email
✅
✅
✅
✅
✅
✅
✅
Help forums
✅
✅
✅
✅
✅
✅
✅
Pricing
Free trial and limit
Unlimited
14 days
14 days
Unlimited
❌
Unlimited
14 days
Starting price for a blog
$4/mo (billed yearly)
$14/mo (billed yearly)
$16/mo
$5.20/mo
$5/mo
$10/mo
$29/mo
Starting price for eCommerce
$25/mo (billed yearly)
$23/mo (billed yearly)
$26/mo
$9.40/mo
$12/mo
$10/mo
$29/mo
Annual discount
✅
✅
✅
✅
✅
❌
❌
Need help picking a #website builder? 🤔 7 best builders compared in one handy chart 📊
Click To Tweet
📋 FAQ
What is a website builder?
A website builder is an online tool that lets you construct your site from scratch without having to learn coding. You can either start by choosing a pre-built template or decide to create your website from scratch.
What makes website builders better than manually built sites is the excessive design flexibility. You can tweak any element on your website.
Do website builders provide hosting flexibility?
Web hosting is something your site can't survive without. Website builders usually cover the hosting plan in their packages, but some do allow you to use external hosting services.
Will I get a free custom domain?
When you are just starting out and don't have a domain name, your site will be hosted under the website builder's subdomain. Based on the site builder plan, you will get a custom domain name as well.
Some builders, like Wix, will provide you with a free custom domain name on your plan for the first year. After that, you'll have to pay to keep your domain online – around $10-$15 annually.
What are the other alternatives to website builders?
If you'd like to have more control over your website, you can choose to download the WordPress.org software for free and then have it installed on any web server of your choosing.
WordPress is the most popular website platform on the web (more than 40.6% of all websites use it). More importantly, you can get quality hosting for WordPress for around $3-$4 / month. Having WordPress running on a third-party host will give you complete control of what you have on your site, and how you choose to run it.
👊 More on the companies from the website builder comparison chart


WordPress.com can be a great solution for anyone who wants to build a blog or a simple business website.
How is WordPress.com different from WordPress.org?
WordPress.com and WordPress.org are two different platforms.
The first thing you'll find on your quest to differentiate the two is that WordPress.com is an all-in-one online tool, while WordPress.org is where you can download the open-source WordPress software as a stand-alone product. You can then take that software and install it on a third-party web server.
WordPress.com is a complete website building solution that doesn't require external hosting or technical knowledge.
The best part about this website builder is the robust functionality backed by thousands of free WordPress plugins. One of my favorites is the Elementor page builder that lets you customize the smallest thing on your website. The downside is that you'll need to select a business plan to be able to install WordPress plugins.
That said, you can use WordPress.com even for free if you're okay with the limited features.
Price-wise, it's the cheapest of all site builders and will get your personal blog live for just $4 / mo. When taking eCommerce into consideration as well, your bill will grow to $25 / mo.
Price from: $4 / mo for blogs or $25 / mo for eCommerce
Sites allowed: 1
Free trial: ✅ (unlimited)
Free domain: ✅
SSL: ✅
Features Rating: 4/5
SEO Rating: 5/5
Overall Rating: 4/5
Go to WordPress.com


Wix is one of the easiest to use website builders out there. Their Wix ADI module helps you build a beautiful site on autopilot. This AI-made site can be further customized using Wix's tools.
Another ground where Wix defeats WordPress, Shopify, Squarespace (okay, all of them) is a highly scalable pricing module. For instance, the business plans are broken into four sub-plans that will let you pick and match the features you need. You can select plans based on features like subscription, shipping discount, level of support, loyalty marketing, and so on. Shopify also offers scalable plans. However, you'll notice a huge gap between each plan.
Price from: $14 / mo for blogs or $23 / mo for eCommerce
Sites allowed: 1
Free trial: ✅ (14 days)
Free domain: ✅
SSL: ✅
Features Rating: 5/5
SEO Rating: 4.5/5
Overall Rating: 5/5
Go to Wix
Squarespace is great for complete beginners to website building.
While it has some limitations, I like their templates more than the other site builders here. Though Wix and Constant Contact are tough competition, Squarespace templates are the best by far!
What's slightly disappointing with Squarespace is their lack of a straightforward backup module. While I don't believe that Squarespace won't restore your site in case of trouble, there's no immediate access to these tools on user level.
On the plus side, Squarespace is cheap to get started with. Currently, the entry-level plan is $12 / month.
Price from: $16 / mo for blogs or $26 / mo for eCommerce
Sites allowed: 1
Free trial: ✅ (14 days)
Free domain: ✅
SSL: ✅
Features Rating: 5/5
SEO Rating: 4/5
Overall Rating: 5/5
Go to Squarespace


From a functional perspective, Sitebuilder.com stands somewhere between a free blogging platform and a highly customizable website builder. It is great for creating basic sites.
Should you want an enterprise solution, Sitebuilder.com isn't the best option. But for everything else, there are amazing features that would be helpful for people who are starting new websites.
Price from: $5.20 / mo for blogs or $9.40 / mo for eCommerce
Sites allowed: 1
Free trial: ✅ (unlimited)
Free domain: ✅
SSL: ✅
Features Rating: 3/5
SEO Rating: 3.5/5
Overall Rating: 3/5
Go to Sitebuilder.com
Weebly is a great website builder with a lot of drag-and-drop tools and hundreds of useful extensions.
It shows great compatibility with add-ons. Furthermore, the professionally made templates will give your website an elegant touch.
That said, some features are not there, such as bookings. And, you might find it challenging to do more significant customizations to your designs.
Price from: $5 / mo for blogs or $10 / mo for eCommerce
Sites allowed: 1
Free trial: ❌
Free domain: ✅
SSL: ✅
Features Rating: 4/5
SEO Rating: 4/5
Overall Rating: 4/5
Go to Weebly
Constant Contact doesn't offer the most scalable plans, but it's a Swiss Army knife when it comes to marketing. You can use Constant Contact to build a great business site, especially when you look at the other software tools offered by them.
Constant Contact has been known for their email marketing tools most of all, and they will provide you with top-level integration with those.
If you want to use your website for blogging, Wix and WordPress are better options. Also, Constant Contact has room for SEO improvement, but that's something all site builders have in common.
Price from: $10 / mo for blogs and eCommerce
Sites allowed: 1
Free trial: ✅ (unlimited)
Free domain: ❌
SSL: ✅
Features Rating: 3/5
SEO Rating: 4/5
Overall Rating: 3/5
Go to Constant Contact


Shopify is most known for its top-of-the-line eCommerce tools. Quite frankly, if you want to build an online store of any kind, Shopify is likely the best platform to use for that! It comes with all features that an online store might need and a straightforward customization module.
If you want to build another type of website – not eCommerce – then you will have more control of your site with the other site builders. Shopify isn't your ideal tool for blogging or classic online publishing, for example. Still, it's hard to hold this against it; Shopify was meant to be a great eCommerce platform first of all, and that's what it is!
Price from: $12 / mo for blogs or $28 / mo for eCommerce
Sites allowed: 1
Free trial: ✅ (14 days)
Free domain: ❌
SSL: ✅
Features Rating: 3.5/5
SEO Rating: 4.5/5
Overall Rating: 4/5
Go to Shopify
🤔 Website builder comparison: pick your winner
Finding the right website builder for your needs is quite tricky. You will have to decide which features are your priority and which you can live without. Nevertheless, something to look for in all website builders are things like design flexibility, good pricing, scalability, and ease of use. Apart from those, your choice will come down to one or two key features that you deem necessary.
These key features might vary, and it is due to this reason that a website builder for small business might not be a good site builder for designers.
Need help picking a #website builder? 🤔 7 best builders compared in one handy chart 📊
Click To Tweet
…
Don't forget to join our crash course on speeding up your WordPress site. With some simple fixes, you can reduce your loading time by even 50-80%: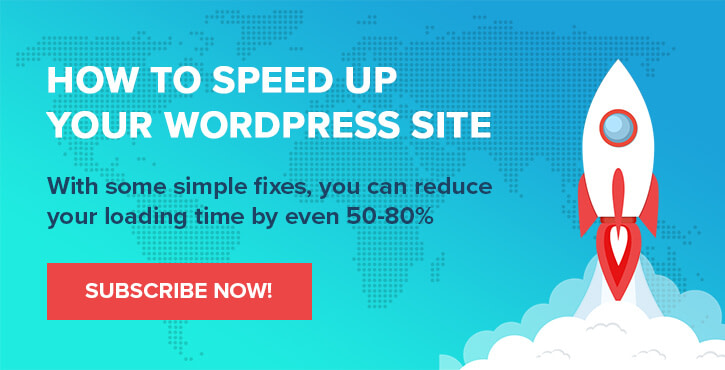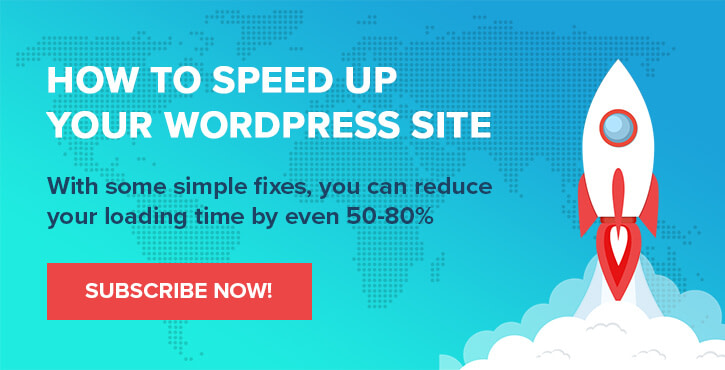 * This post contains affiliate links, which means that if you click on one of the product links and then purchase the product, we'll receive a commission. No worries though, you'll still pay the standard amount so there's no cost on your part.
Was this topic
helpful?
0% of users found this helpful