Welcome to the 33rd edition of our monthly transparency report (for October 2017). The series is where I do my best to share everything that's been happening in the business recently – plans, challenges, strategies, revenues, our learnings.
Click here
to see the previous reports. Last month was basically one big conference month for me. First, there was
WordCamp Bucharest
, then
WebSummit
, and finally
MicroConf
. Those (and the whole
Black Friday craziness
) are also the reason why I'm a bit late to this month's transparency report. Let's start with the conferences:
#Transparency #Report no.33 - on diversity and creating the ecosystem for growth
Click To Tweet
Conferences – love/"meh" relationship
Since some of you are probably interested, here's some quick feedback:
WordCamp Bucharest was a very good one, at least from my personal point of view. I had my talk there, and spent way too much energy on that. It took me probably in the neighborhood of 2-3 weeks to prepare and make sure that the presentation was interesting.
WebSummit – advertised as the largest tech conference in the world – was held nearby, in Lisbon, and I went there mainly because I got a free ticket. Maybe the fact that I didn't have to pay for attending impacted my opinion a bit, but I'd say that it wasn't really that helpful from a business perspective. Though it was still cool in terms of partying and having fun, traveling for this anywhere too far away doesn't make sense. I probably won't attend in the future. If you were there and thought it was life-changing, sorry, it just wasn't the same for me.
MicroConf – the conference for self-funded software entrepreneurs. This one, on the other hand, has turned out to be one of the best conferences I have ever attended. Definitely aiming to go again.
Growing pains and keeping the business on track
Apart from the conferences, I spent the better part of the month tackling different internal challenges. Most of those were not new fires to put out, though, but stuff that we talked about during our recent company retreat in the summer (I mentioned this in the report). On another note, having just on retreat per year gives me enough time to implement everything. 🙂
First off, "management" and "people skills" are definitely not among my biggest strengths. However, I know that instead of having random discussions with the team here and there, it's much better to get regular feedback on how everyone feels about different things (work, challenges, growth, company, you name it) and use this as your kind of "alert system" to pick out anything that might be getting off track.
Another thing I've realized is that even though I care a lot about our employees, there are still some fundamental questions that I have never asked: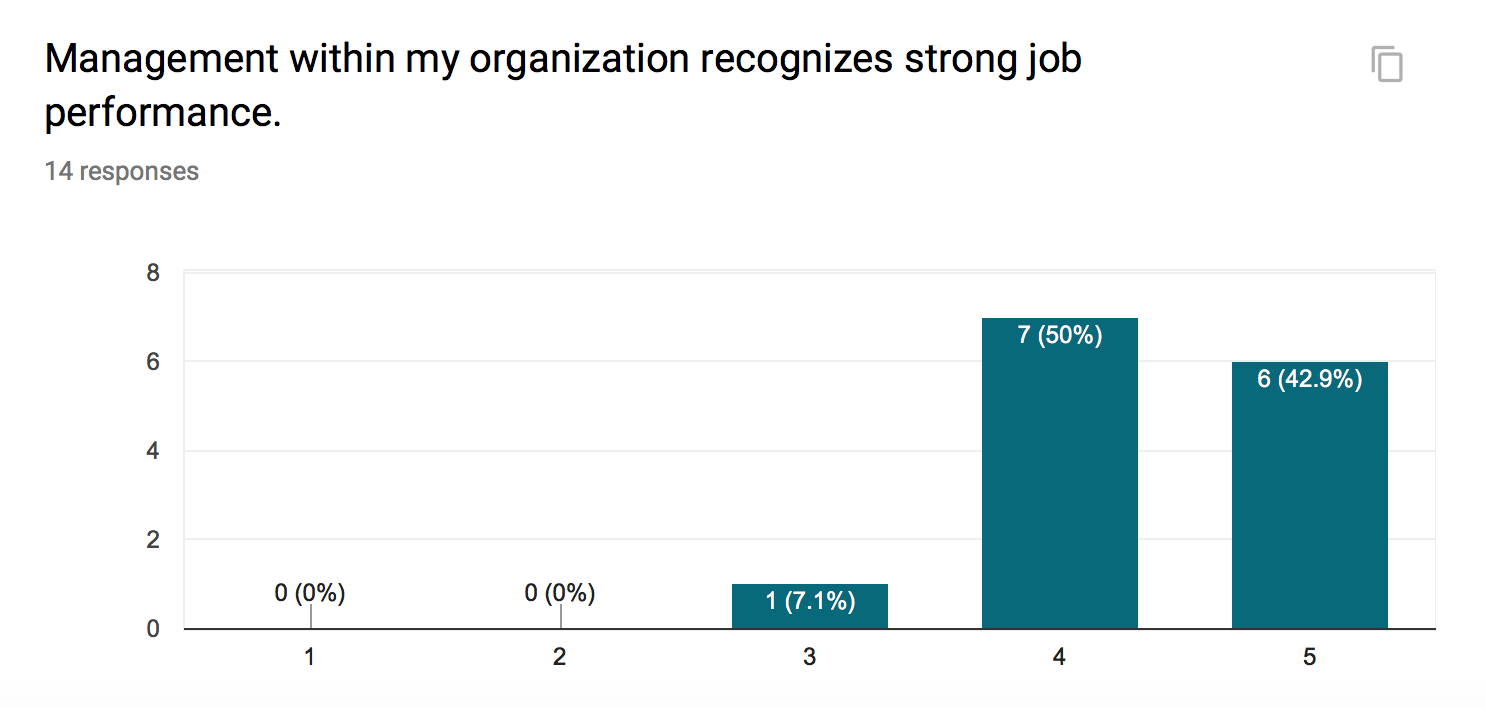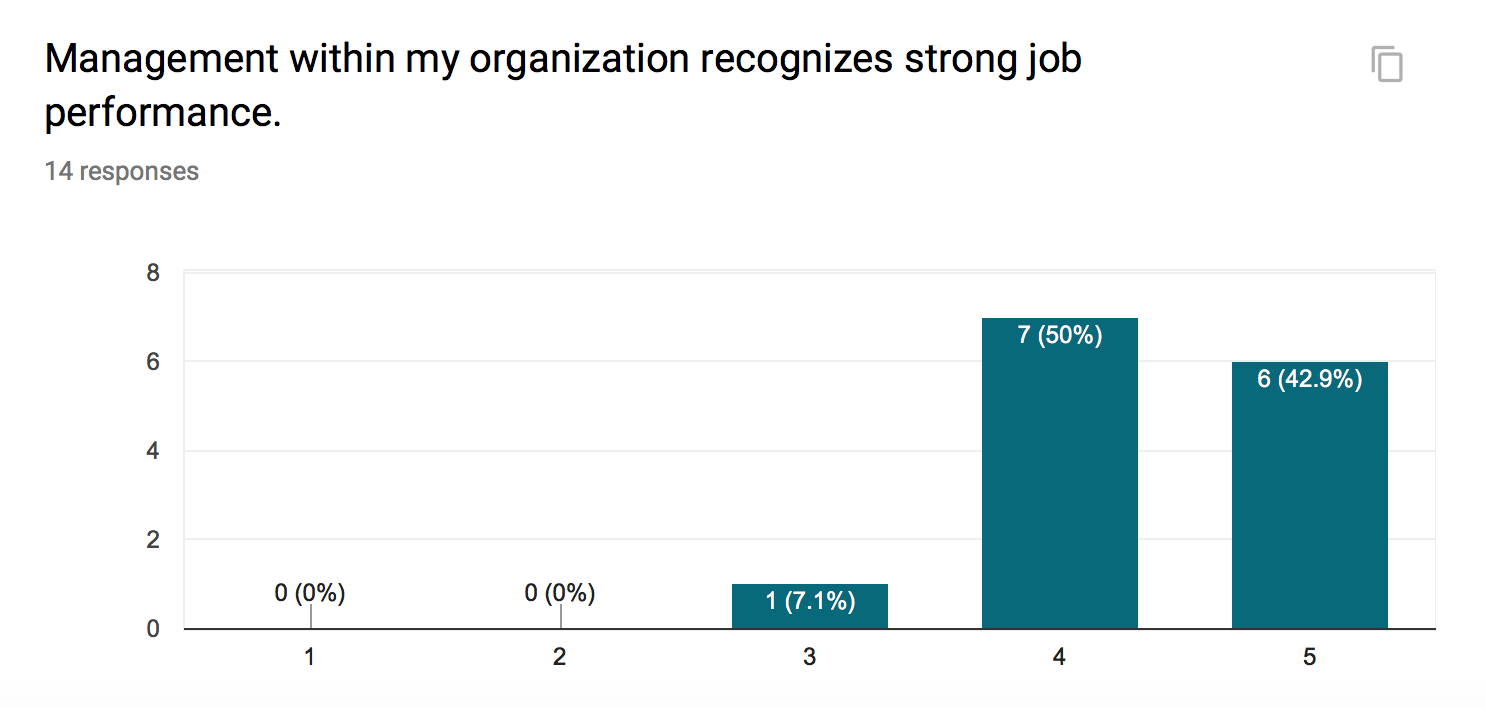 Those things are important, so the next step would be to get in touch with everybody and talk more about them – also touching upon how they see their performance and their goals in the next 6 months or so.
I have delayed this a bit. It scares me due to the amount of energy it takes to properly listen and connect with everybody. It'll probably take one whole month just to do this right, but the more I put these things for later the tougher it's going to be to get started.
Sticking to the topic of building the team, another thing I've learned lately is the value of diversity when it comes to the positions that we need filled in the company. Though the idea itself makes me feel kind of uncomfortable, I know that it's only a short term pain and that this will help with the quality of the decisions being made further down the road. Let me give you an example of what I mean here:
I maybe wrote about this before, but we've never had a full time designer on the team since we started the company. We have worked with some great people over the years and we also have people with good feel for design on the team, but there has been no "designer" position so far. And this creates some problems:
We have no processes regarding how we should interact with a designer and how to convey what we really need to get done.
We tend to assume that WordPress is something that everybody knows about / is skilled at.
We don't pay that much attention to the fine details of how something is designed … or even beyond the topic of design itself – we would rather focus on getting things out there, rather than attempt to make them perfect.
From my point of view, we're lacking not only great design, but also the culture that encourages great design happening. This is where I believe diversity needs to come into the picture.
Making sure that there are people on the team with many different talents ultimately lets us make better products. But, at the same time, it removes me a bit from the process, since I don't have the expertise to know whether something that someone's working on is going to work or not. In other words, I can't offer too much opinion when a specialist that I hired for their talent now works on something that they believe in, but I have no knowledge of.
At the end of the day, though, I still feel that we need more of exactly that, especially since we've been struggling with very much the same things for 6 month or so, just in the design department.
We're still looking for the right person – someone who has enough tenacity to work together towards making our overall offering better a step at a time, while also being a practitioner of the "ship fast" approach. Tough combo, I know. 🙂
The new face of JustFreeThemes.com
Another thing that kept me busy lately was JustFreeThemes.com. We finally managed to release a new and improved version of the site, totally redesigned from top to bottom.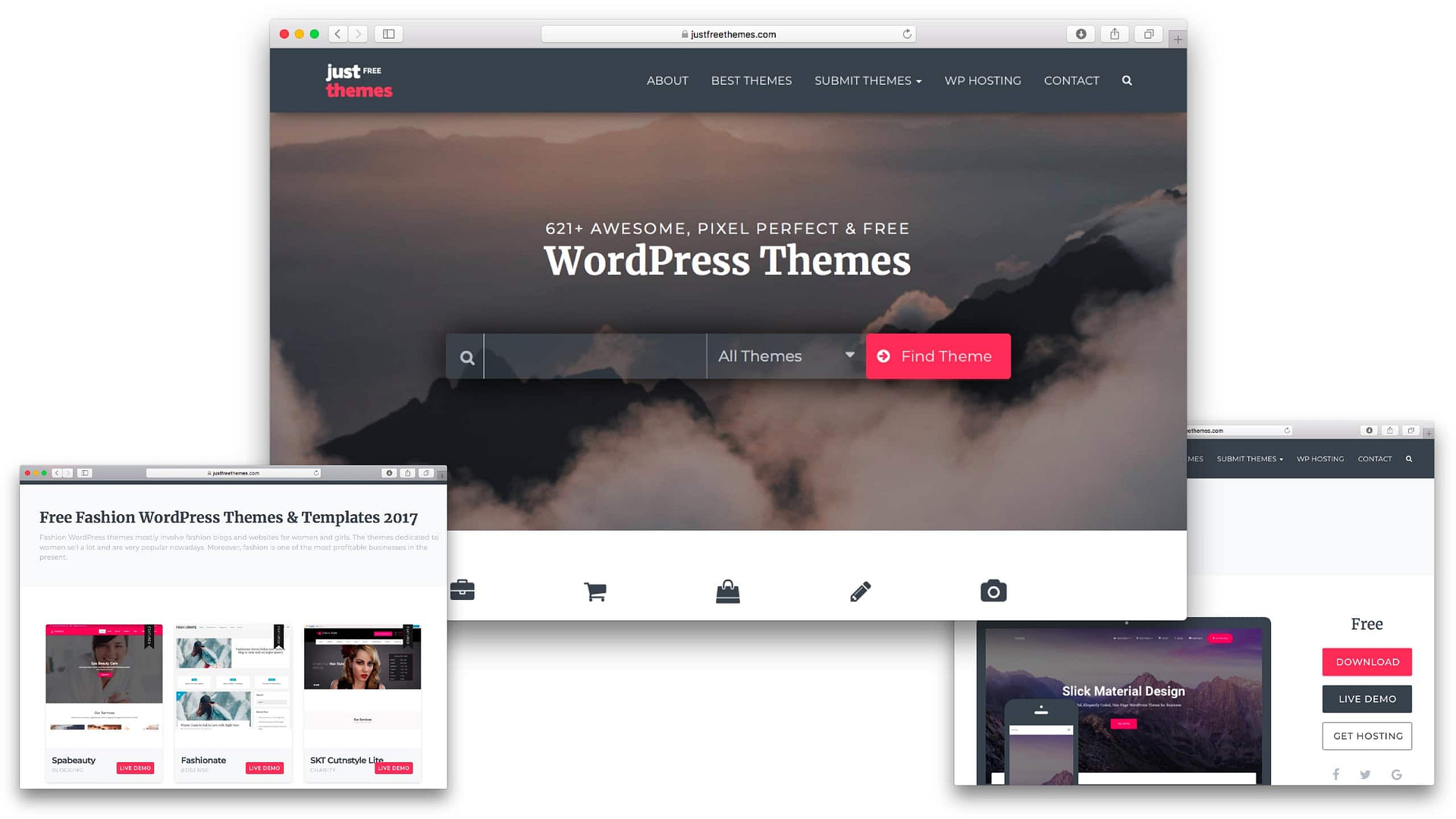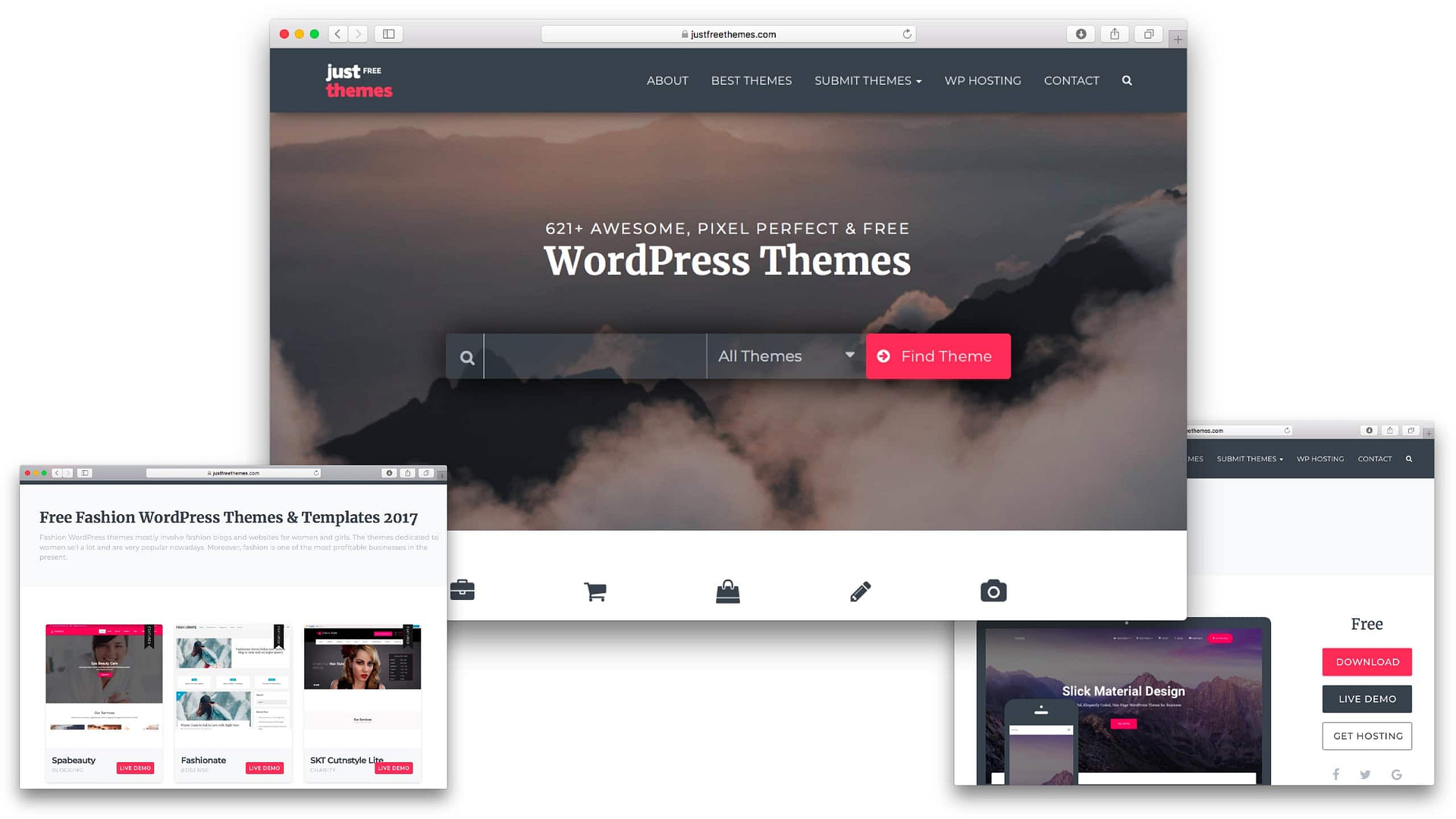 The main goal for this latest iteration of the site is to grow it into a visual search engine for themes, which should probably be released by the end of next year. I wrote more about the idea here.
Though I just have a few days' worth of data, the new design shows a 20% increase in conversion rates (in this case: the number of people who download a theme out of the total number of visitors) and the site is getting close to a million page views right now.
Next month we will hopefully enable the new search engine algorithm on the site. Granted, it's not a fancy AI thing, but it does keep track of how users engage with different products in different contexts, and ranks things accordingly.
There are some hiccups though. While we've been collecting various engagement data for months, we've also just realized that we haven't been storing the context. I mean, if a particular theme performed well in the minimal themes category, we would rank it higher everywhere, not just among other minimal themes. With new adjusted data coming in, we hope to iron out these issues in that new algorithm.
While I know it doesn't make much (financial) sense to keep working on such a project, this whole thing is more like a big experiment. While I'm looking for ways to support the site, this is more a result of my passion for search engines in general.
Also, even though I'm the one taking the stage here and talking about our progress, it's actually Marius who led and launched the new version of JustFreeThemes. Considering his work on leading the Themeisle platform and growing the plugins part of the business, I have to admit that he's doing a much better job than I am when it comes to product development. Good thing I'm still good with marketing. 🙂
Of course, Marius wasn't the only person working on this, so I want to thank the whole team for their dedication and great work towards getting this out there!
Black Friday, revenues and pricing models
I'm really curious to see how our Black Friday deals are going to play out this year.
I don't know, maybe we're doing it wrong, but for the last 2 years, our sales on Black Friday were slightly lower than on normal days. Maybe we're just not pushing the deal hard enough.
Despite the Black Friday shenanigans, with our gross revenues reaching around $80,000 last month, it gives us some peace of mind and the room to focus on more strategic thinking – which leads to developing some really cool stuff (more on which in the next report).
Lastly, despite working hard to dial in our pricing model, I think that starting next year we will probably get rid of our lifetime and 2 year plans, keeping only the yearly plans. This will be just more manageable and predictable when planning out the revenues we can expect in the next X months.
Overall, I am trying to do my best to make sure that what we do is totally sustainable and that we don't need to use new-customers' money to support existing users. Ponzi schemes never end well (Google "Bankruptcy of Lehman Brothers").
#Transparency #Report no.33 - on diversity and creating the ecosystem for growth
Click To Tweet
Okay, that's all I have for you this month. As always, thanks for reading and for supporting us! Stay updated and get new reports delivered to you by subscribing here: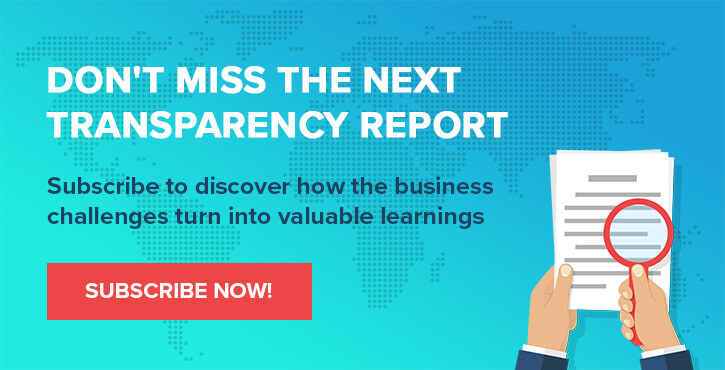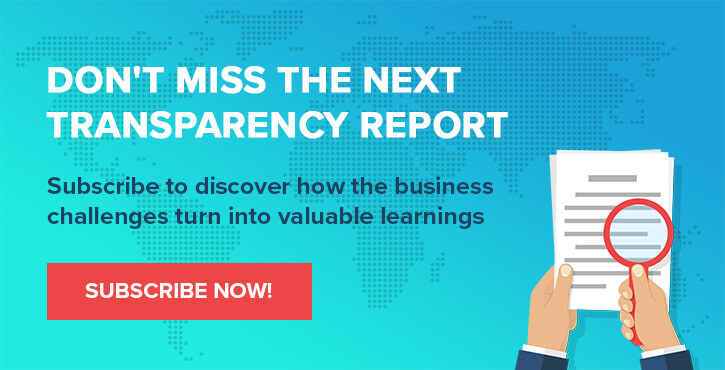 All edits and witty rewrites by Karol K.
Was this topic
helpful?
0% of users found this helpful