This is the August 2019 edition of "This Month in WordPress with CodeinWP."
Hey guys! We find ourselves already past the mid-point of the year – all things seem to fast-forward in 2019. Weeks pass like days, and days pass like hours. Or maybe it's just us. Last month, we took a break from our classic news roundup to fully cover our favorite event, WordCamp Europe. Now, we're back in business with the latest WordPress news.
In July, the WordPress Theme Review Team announced a few priority plans for their guidelines, while an experimental plugin that lets you replace the WordPress comments form with blocks is testing the waters.
In other news, WordCamp Asia is officially the new regional event of 2020, and the Netlify automation platform is getting a lot of love from WordPress developers.
Stay with us to find out the long version of each story, plus a lot more educational articles for your curious minds.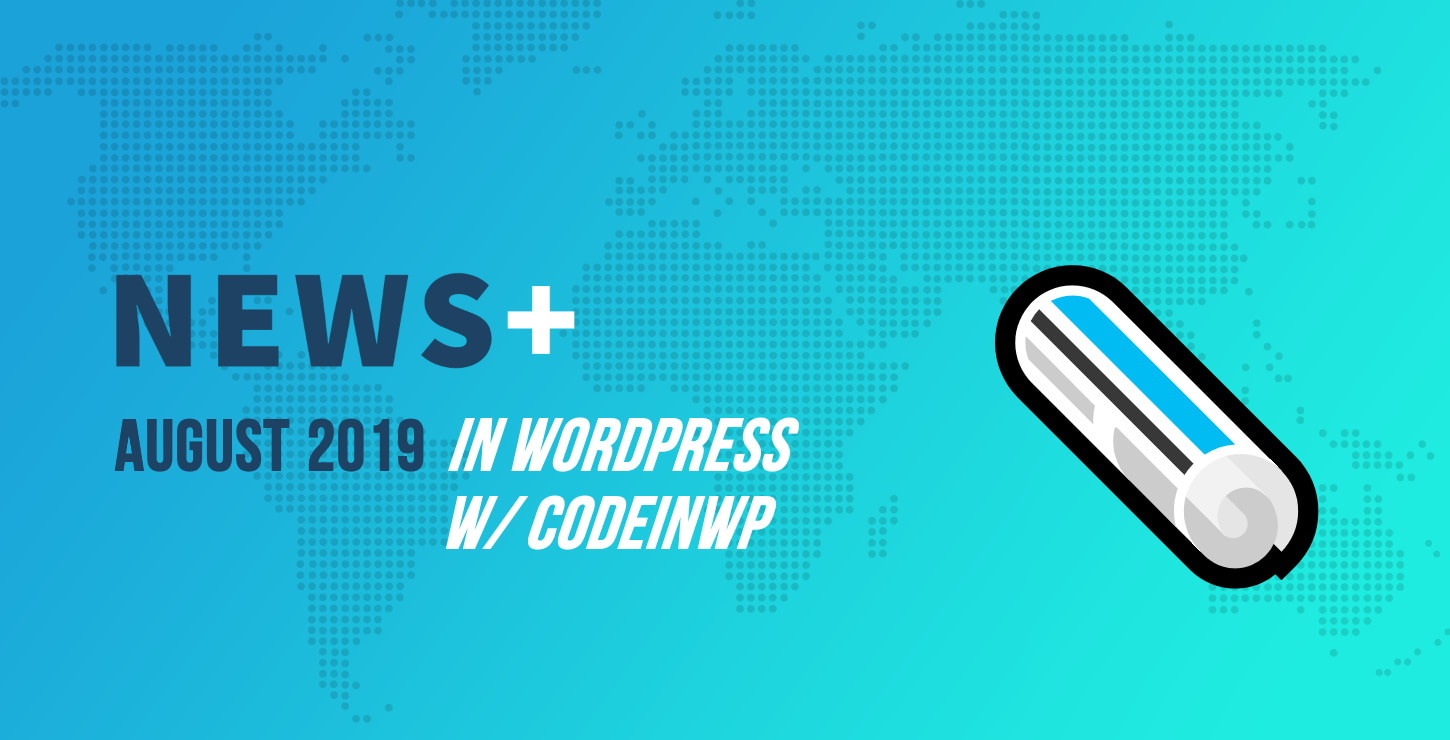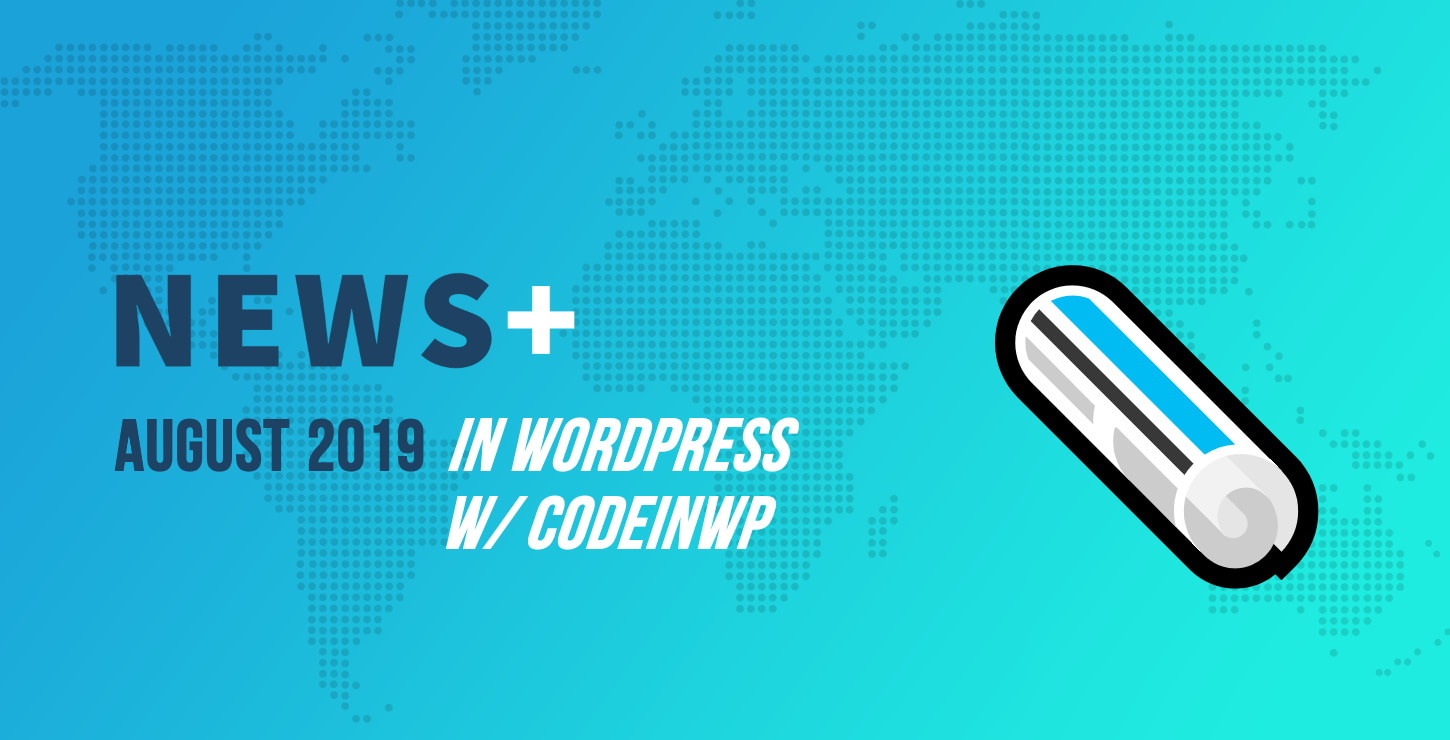 WordPress Theme Review Team, #WordCamp Asia, Netlify plugins 🗞️ August 2019 #WordPress news
Click To Tweet
August 2019 WordPress News
WordPress Theme Review Team Initiates New Long Term Plan to Make All WordPress.org Themes Accessible
'Accessibility first', says the Theme Review Team, which recently announced a long-term plan to make all the themes on WordPress.org accessible. The team met on July 9th and discussed these concerns, among other proposals for the future.
The meeting exposed some of the requirements that all the authors/developers will need to include in their theme files if they want to use the accessibility-ready tag. This is only the first stage, as these requirements will soon become the default for all themes.
The Theme Review Team will introduce this change step by step, with new guidelines being announced every month. In July, the emphasis was on skip links, keyboard navigation, controls, and form labeling.
We are thrilled to announce first regional WordCamp Asia 2020 on 21-23 February 2020 at Bangkok, Thailand!

Our official event website will be published soon! #WCAsia #WordCamp #WordPress

— WordCamp Asia (@WordCampAsia) July 17, 2019
A fresh large WordCamp is on the rise. The first edition of WordCamp Asia was just confirmed, and it will take place in Bangkok, in February 2020.
For the 'premiere', the first batch of tickets is already on sale, while the call for speakers is in progress until September.
After hosting 137 WordCamps across 18 Asian countries and 52 cities, the continental community is ready to step forward for the biggest challenge. The event will be coordinated by Naoko Takano, the Global Lead Organizer, together with Nok, the Local Lead Organizer. And, of course, with the help of 40 happy volunteers.
WordPress Theme Review Team Seeks to Curb Obtrusive Admin Notices with New Requirement to Follow Core Design Patterns
In other news coming from the Theme Review Team, too many authors are placing obtrusive admin notices for marketing purposes in their themes' dashboard pages. The response will be to constrain all the themes in the official repository to use WordPress' admin-notices API.
With this API, all the notifications of a theme-building company will fall into the same pattern and use the same core design model, restricting the branded forms that distract users from their work with WordPress.
So no more personalized, advertisement-like admin notices in your users' dashboard!
You may also be interested in: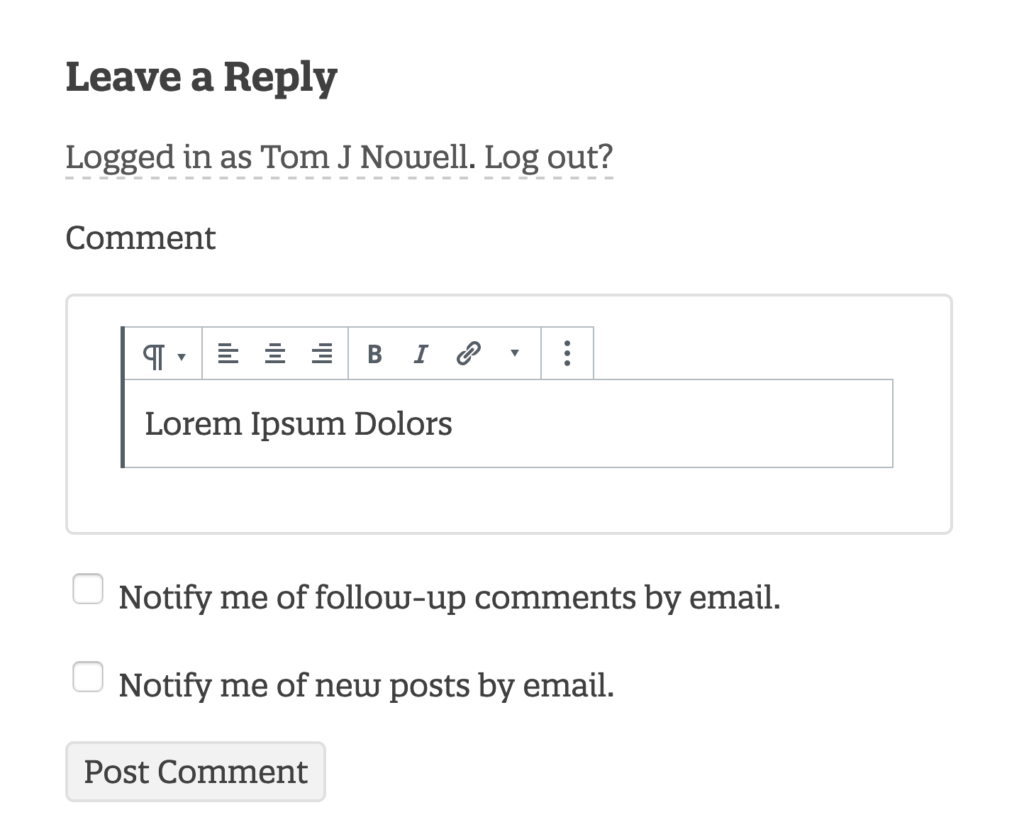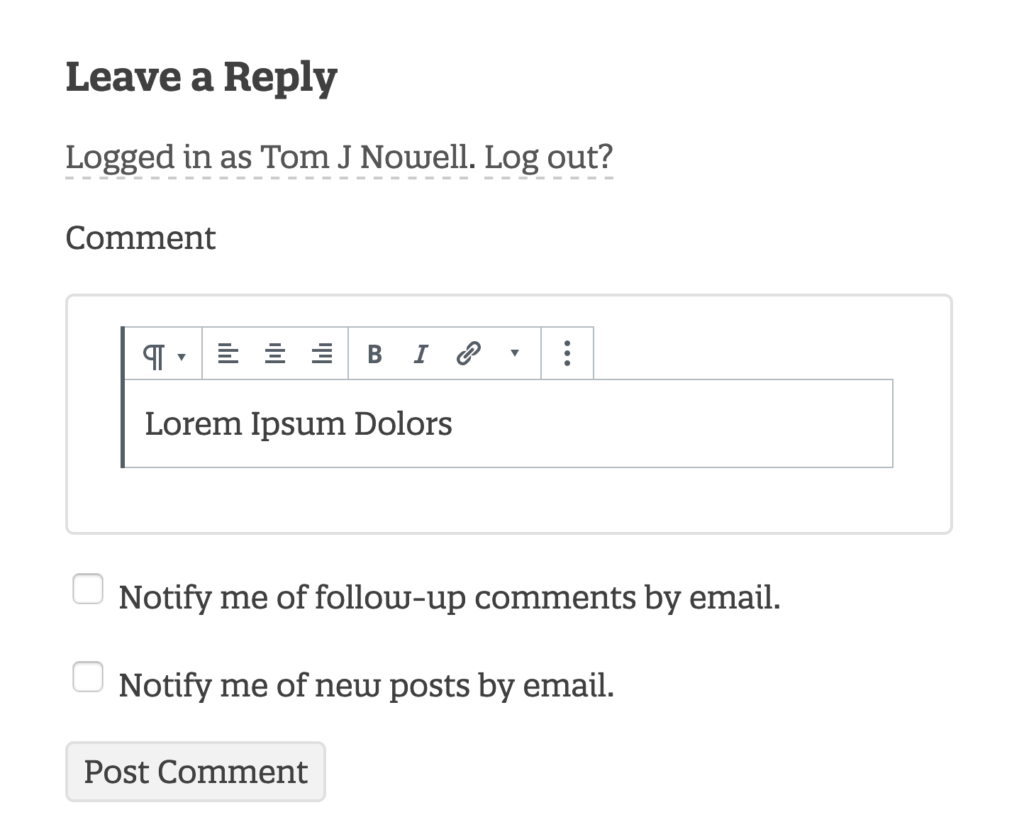 Now, how about replacing the classic WordPress comment form with a block editor? Tom Nowell built a plugin named Block Comments that lets you use blocks outside the WordPress editor.
The block-based comment form offers the same UI as the WordPress editor but provides only a limited number of blocks required by a commenting system. It includes text, embed blocks, and image uploads. When the user starts typing their comment, the form defaults to the paragraph block.
JAMstack's Growing Popularity Brings Increase in WordPress Plugins for Deploying to Netlify
This is for developers only! Many of you have probably already heard about Netlify, a platform for automating the process of building and deploying a static website (and saving precious time).
And, since most of the humans care about efficiency, JAMstack seems to have caught on to the code masters, including the WordPress developers who wanted to exploit this opportunity further on.
In our community, developers have built several plugins that will deploy your site to Netlify in no time. Netlify Deploy, JAMstack Deployments, Deploy Netlify Webhook are just a few examples.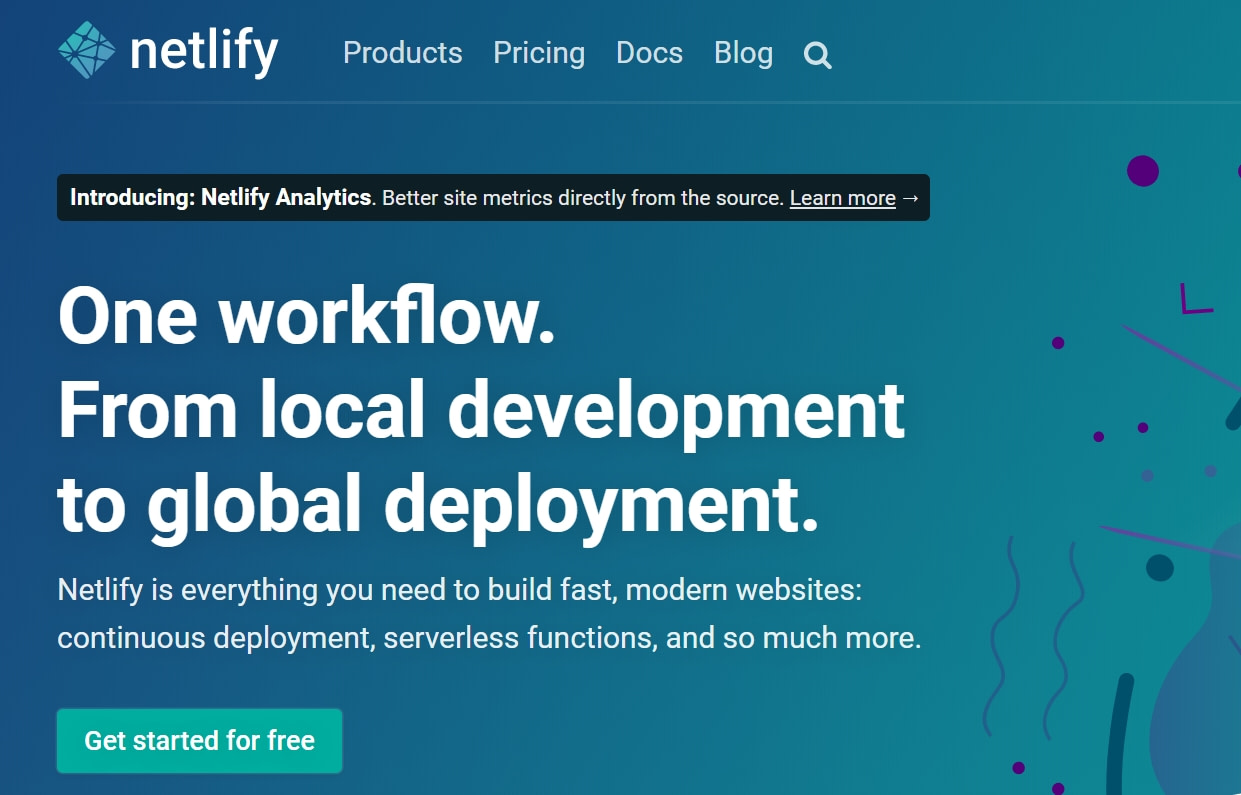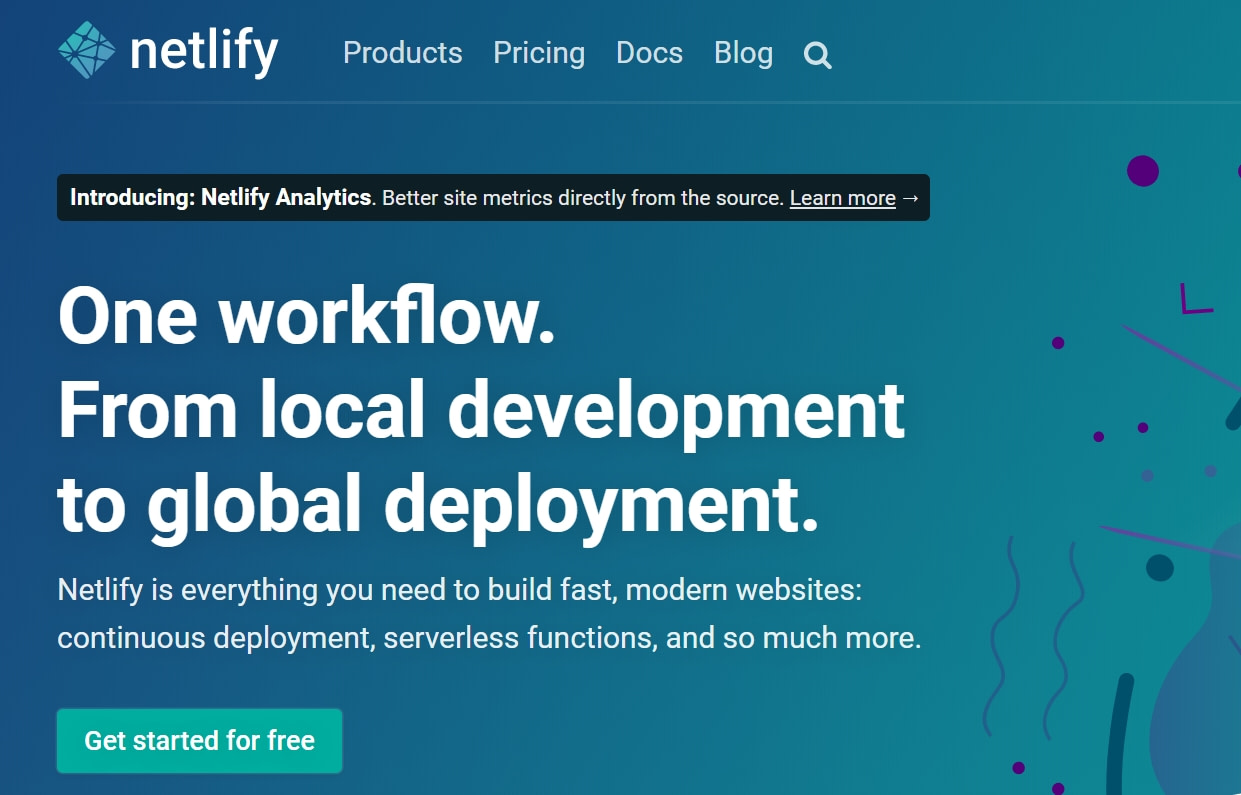 Great Articles From Around The Web
Volunteer Call for WordCamp US is Now Open
If you plan to attend WordCamp US and want to have some fun, apply for a volunteer role to make the most out of your trip. Deadline: mid-September.
Newspack Opens Up Application Process for Phase Two
Newspack, Automattic's initiative to support journalism and the news industry, is entering phase two of the application process. They chose 12 publications earlier this year; this time it can be you who's joining.
Why I Removed Advertisements From My Blog
An editorial from Kevin Muldoon, an internet marketer, on why keeping ads on his blog is no longer an option for his business. Reasons? Dropping click rates, ad blockers, and the intrusive aspect of this method.
Why you should use synonyms and related keywords
When you're writing, you don't have to sound robotic and repeat the same words to be sure Google understands. The intelligent algorithm behind the search engine allows it to recognize synonyms and related keywords, so your SEO won't suffer.
SVG for Developers: Why You Should Be Using Them If You're Not Already
People use JPGs and PNGs the most. But, if you're a developer, SVG can bring you some advantages that these two won't. The guys at Delicious Brains explain why SVG is the better choice sometimes.
How to Use Instagram to Make More Money for your Online Store
Did you know that you can use the influence of Instagram to convert more with your online shop? With the right posts at the right times, you can increase your sales. Shoppable posts are the feature that will facilitate your job.
9 Ways to Reduce Shopping Cart Abandonment in WordPress
If many people are abandoning their shopping carts on your site, you might be doing something wrong. Find out what determines people to give up their intentions and how to optimize your checkout page for better results.
10 Micro Optimisations for a Faster WordPress Website
You probably know that caching, image optimization, and CDNs make your site fast. They are the big elephants for this purpose. But, there is still more that you can do, stuff that is not known so widely by the inexperienced.
Building a header block in WordPress
This is an interesting read if you fancy building a header which can be later on customized via the WordPress block editor. First code, then save it as a block.
What is a slug and how to optimize it?
What's the best format of a slug to bring results? How can you change it without affecting a post's SEO? How to pick slugs that are Google-friendly? You have all the answers in this article.
What Are WordPress UTM Codes and Why You Should Be Using Them
But what about UTM links? What information can they reveal about your deals? In this post, you will learn how to create UTMs and why using them can give you valuable insights for your business.
WordPress Caching: All You Need To Know
When you hear about website caching, this term is, in fact, a general one. Because caching can be applied separately to several elements of a site: to the browser, to various pages, to layers, or to an object. Here's more on this topic.
That's it for August 2019. Anything we missed?
WordPress Theme Review Team, #WordCamp Asia, Netlify plugins 🗞️ August 2019 #WordPress news
Click To Tweet
…
Don't forget to join our crash course on speeding up your WordPress site. With some simple fixes, you can reduce your loading time by even 50-80%: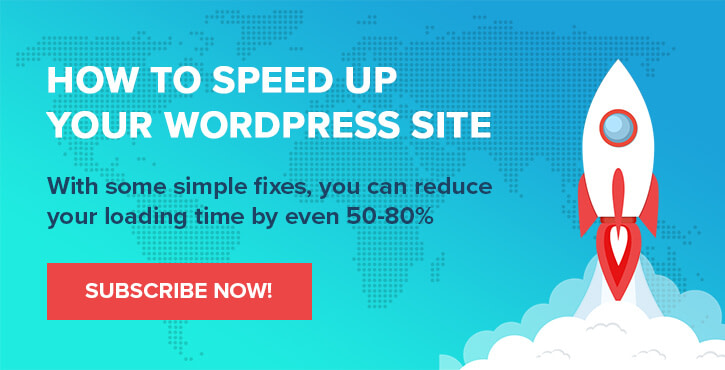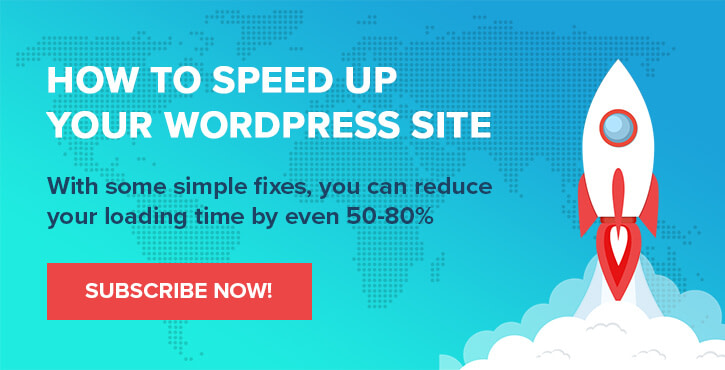 Was this topic
helpful?
0% of users found this helpful