High-speed internet connections and the availability of powerful cloud-based apps have made it easier than ever for the average person to justify a job that involves working from home. Similarly, companies can take advantage of a global talent pool with software development outsourcing.
According to data from the US Census, 5.2% of Americans worked from home in 2017, up from 5% in 2016. The majority of the people that this number represents work in a computer science field. In fact, as early as 2015, there was an estimated 300,000 full-time employees in computer science jobs that worked from home.
More than half of employees from the computer/IT industry have reported working remotely (that's basically an entire software development outsourcing army!), and they represent the top industry from which to hire remote workers. Other popular industries for remote work include healthcare, sales, education/training, and customer services. All that said, there are few industries today that couldn't reasonably adapt to a remote work structure.
56% of startups have outsourced their work, leading to a higher demand of remote workers, and 55% of hiring managers believe that they expect the number of remote workers to increase in the next ten years.
10 multi-million companies built with #outsourced and #remote #developers 🌎💻
Click To Tweet
🛍️ Bonus; If you're looking for ways to make remote work effective for your business, check out these in-depth resources:
In the end, remote work is surely on the rise, and we can see the effects of that all over the tech landscape. Here are some of the top companies that have built remote teams with software development outsourcing while growing to multi-million levels in business value:
#1: Automattic
Automattic, the company leading the WordPress development process and WooCommerce (among others) is very invested in remote working options. Founder and CEO Matt Mullenweg has been very vocal about his support for distributed work (he prefers this term over 'remote') as "the future of work" — a concept he shared during a recent TED talk.


Automattic has over 860 employees spread out over 68 countries around the world. Recently, Automattic decided to close its headquarters in San Francisco because no one was showing up!
Automattic makes the remote option work for them by relying on Slack, as well as a network of real-time blogs running on the P2 theme, shares Automattic Happiness Engineer Andrew Spittle. They look for applicants with strong written communication skills, since they mostly rely on text communication. In fact, interviews are conducted through chat.
Recently, Automattic released a new tool called Happy Schedule, the first in a new line of products called "Happy Tools", which were created with remote/distributed teams in mind. Happy Schedule helps remote team members manage their schedules while syncing them with other team members.
Perks of being an Automattic employee include an annual week-long retreat (and department retreats), home office and coworking allowances, and paid sabbaticals every five years.
As early as 2014, Automattic was valued at $1.16 billion.
#2: Toggl
Toggl is a popular time tracking tool used by many remote teams. Practicing what they preach, Toggl operates with a completely remote team composed of 75+ people across 19 timezones.
The Toggl team is also behind another useful remote work product — Teamweek, a project planning tool.


Alari Aho founded the company, initially as a side project. He successfully bootstrapped not only this project, but also Teamweek and Hundred5, without any venture capital funding (but with the help of software development outsourcing). Today, the tool serves over a million users.
Why do people love working for this company? They put together a video so that you can hear the answer straight from the mouths of their employees.
See the video:

Watch this video on YouTube
Glassdoor reports additional employee benefits that include:
A mobile phone discount
Gym membership stipend
Professional development support
If you're looking for help around establishing a remote work culture or software development outsourcing, check out their in-depth guide, Out of Office.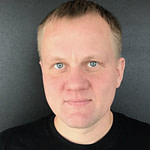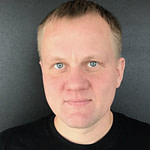 "We've been a remote company for over 5 years by now. The main thing I like about it is the amount of diverse talent you can find around the globe. Remote work is definitely the future."
Alari Aho, Co-founder and Chairman of Toggl
At publication, Toggl has a $14 million annual revenue.
Check out the current list of remote job openings at Toggl, but not before digging into their insightful interview about remote work with Remote.co.
#3: Buffer
Buffer, a social media management company that allows users to schedule, analyze, and manage all their social accounts from one platform, is one of the companies most well-known for having a completely remote team doing software development outsourcing and other remote work that operates across different time zones. In fact, they share a lot of resources on their website regarding how they make their remote team work for those looking to try it out.
The company started in 2013 with 8 team members. As more and more people started using Buffer (they now have over 100,000 users), the team steadily grew. Currently, Buffer employs over 80 people from around the world.
One of Buffer's company values is radical transparency, to the point that they even share their salaries online! Note that their salaries are adjusted according to the cost of living. But working for Buffer is not only worthwhile because of the generous compensation and benefits — they really value employee wellness. Buffer encourages team members to take weeks off or work where they feel most productive.
Working with a remote team can be tough but they make it work by holding team retreats in locations where some of their employees are based (they've been to Singapore, Sydney, and Madrid, among others), and by constantly building and reinforcing a strong company culture.
#4: Dell
Dell has consistently been featured on FlexJobs' annual Top 100 Companies with Remote Jobs list.
Dell started offering a telecommuting option as early as 2009 with the thought that since Dell builds technology that enables people to do their best work any time, anywhere in the world, shouldn't the first adopters of remote work be their own employees? This thought process is supported by Dell's core company values: ethics, inclusion, and flexibility.


With Dell's Connected Workplace program, eligible team members are able to choose the working style that best fits their needs both on the job and in their personal lives. Workers can choose from a fully remote experience, to select days online, as well as job sharing.
Dell uses video conferencing to conduct interviews and social media to share stories of their remote employees. They also have an employee resource group (ERG) called Conexus, which champions a flexible work community by creating a collaborative work environment. This contains all the resources remote workers may need, and the online community can help keep the loneliness that comes with remote work at bay.
While Dell is an established company, since introducing their remote job options and software development outsourcing, they estimate to have saved over 25 million kWh of electricity (since 2013), and have saved the company over $39.5 million (since 2014). It is estimated that both Dell team members and their customers have saved 6.1 million metric tons of CO2 from telecommuting in 2015, alone.
Intrigued by this company culture? Check out their up-to-date listing of remote job options.
#5: Appen
Australian company Appen is another employer that is well-known for having a remote team. In fact, it ranked #1 on FlexJobs' list of the Top 100 Companies to Watch for Remote Jobs.
Appen, which was founded in 1996, is a global leader in speech and technology services.


Appen has two major business lines:
A Language Resources Division that provides datasets (audio, text, image, and video) for training AI engines.
A Content Relevance Division that helps clients train AI driven products (mainly search engines) via human evaluation and feedback.
In a nutshell, Appen partners with automotive and ecommerce companies (also the government) to help them develop products that rely on natural language and machine learning. Appen was valued at AUD $51 million but since it applied for an IPO in 2015, revenue has been steadily growing, brought on by the global boom in AI and machine learning.
As of 2018, the company had 574 full-time employees and incorporates software development outsourcing with over 1.2 million freelance contractors working as internet analysts, social media evaluators, and transcribers in over 140 countries.
#6: Gitlab
Gitlab is a code collaboration open-source platform that allows users to create, review, and deploy code — all from a single platform, making the software lifecycle 200% faster.
It is used by a number of big brands, including NASA, Sony, and Siemens.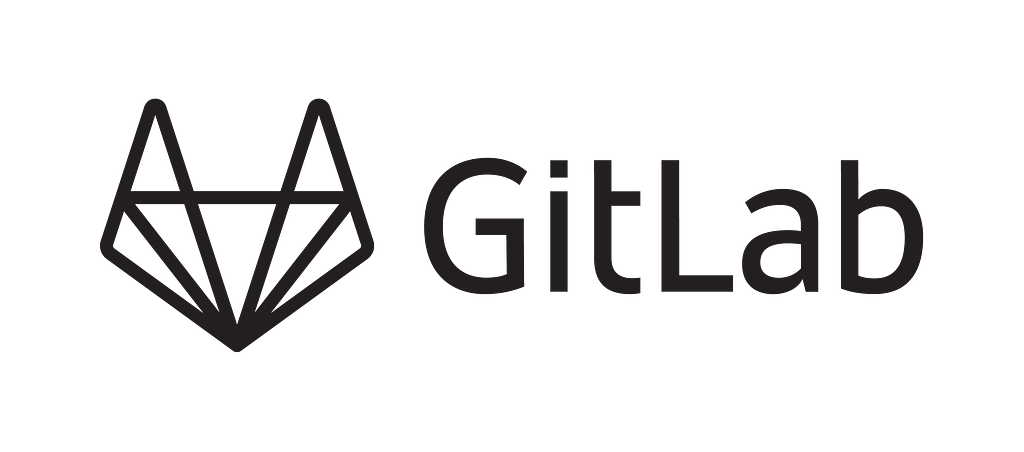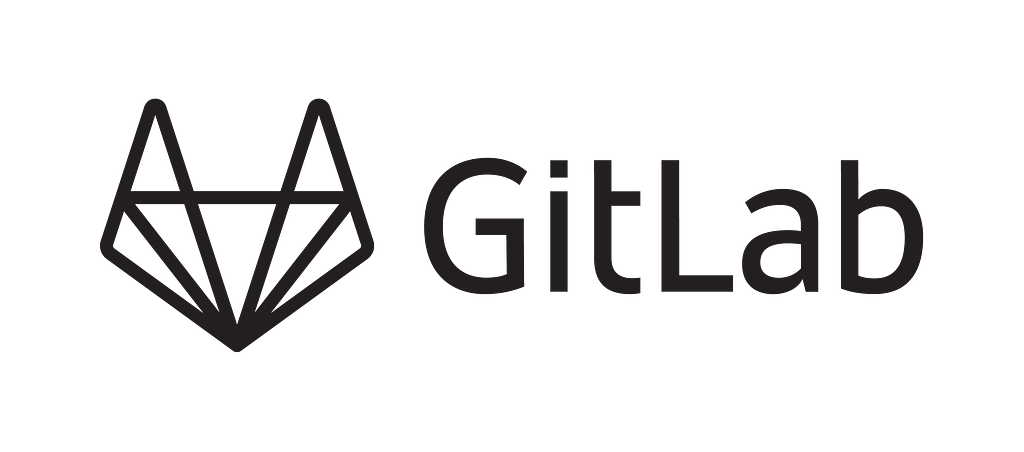 From the very beginning, Gitlab had a remote team, as the two founders, Sytse Sijbrandij and Dmitriy Zaporozhets, were both living in different countries (Sijbrandij was in Netherlands at the time, and Zaporozhets was in Ukraine), and they started hiring people from different countries to work for them. At publication, Gitlab has 550+ employees from over 50 countries.
Gitlab's remote manifesto highlights the company's values, including having face-to-face meetings online to talk about what they need to solve for the day. Gitlab recently raised $100 million, boosting the company's valuation to $1.1 billion. It is eying an IPO by 2020.
Check out Gitlab's remote work openings if you're interested in working with this company.
#7: InVision
InVision is a digital design platform used by over a million users, including top businesses such as Evernote, Amazon, HBO, and Salesforce. With InVision, users can design and test a product using an intuitive interface, from anywhere.
CEO Clark Valberg advocates remote work because it gives team members more authorship in their lives, which he, in turn, believes sparks creativity and innovation.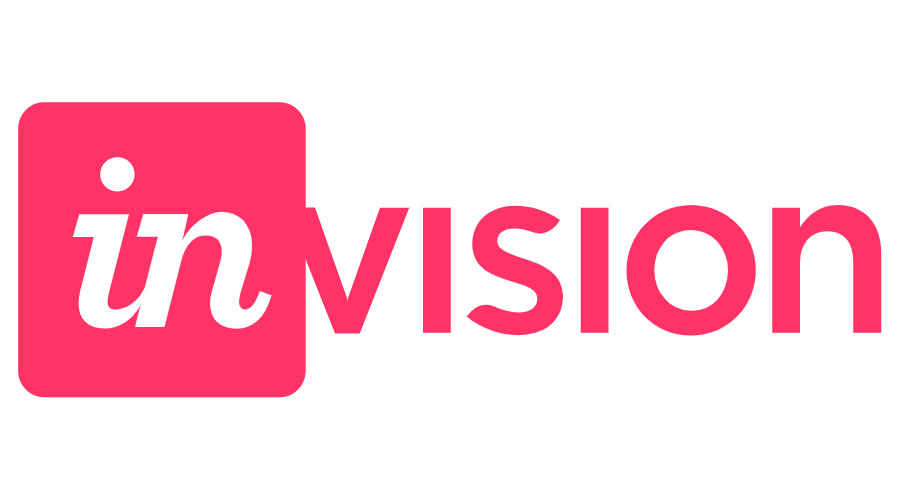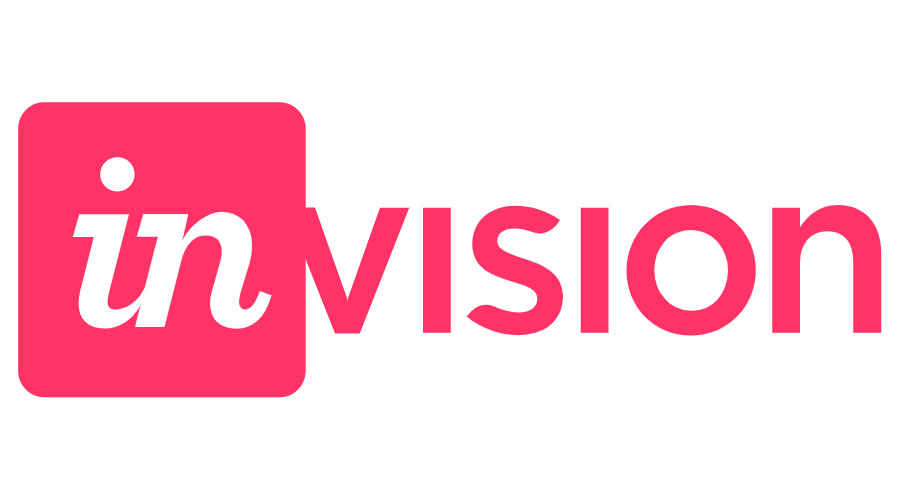 InVision has a distributed team which employs 200+ software development outsourcing workers from over 14 countries, and uses an app called Workable to find new job candidates.
Benefits include medical insurance, gym memberships, equipment allowances, travel and conference stipends, on top of a competitive compensation package.
Check our InVision's current remote work vacancies, which include positions in product, engineering, sales, and customer support.
#8: MeetEdgar
MeetEdgar is a social scheduling platform that's been completely remote ever since it was started by CEO and founder Laura Roeder in 2014.
MeetEdgar started off as a team of one and was completely bootstrapped by its founder until it grew to a team of over 20, with workers mostly from Canada and the US.


Despite being completely bootstrapped, MeetEdgar has grown to over $4 million in annual recurring revenue in 4 short years, all while being fully remote. The company values diversity and using remote work to create inclusivity on their team. They strongly believe that remote work helps achieve a better work-life balance so much so that they offer comprehensive benefits that include internet/coworking/Macbook allowances, yearly conferences, and even a housecleaning allowance to help workers balance their other responsibilities.
When considering new employees, they look for good written communication skills, as well as good self-motivation, and someone who can work independently but who is also team-inclined.
#9: Todoist
Founded in 2007, Todoist, one of the most popular to-do and task management apps, started out as CEO Amir Salihefendić's side project.
It currently has 61 employees from 24 countries. Todoist is one of the products under Doist, its parent company.


Salihefendić is no stranger to global citizenship: he was born in Bosnia, spent his teenage years in Denmark (where he attended university), and eventually moved to Taiwan while working on Plurk, a popular social platform in Asia which he co-founded.
When Salihefendić was in college, he balanced his studies while working two jobs and needed a tool to successfully manage all of his projects. Since he was unsatisfied with the current solutions in the market, he decided to make his own.
When Salihefendić left Plurk, he was surprised that Todoist had amassed 300,000 users despite him not putting in any major efforts to grow the app. Knowing that he was onto something, he decided to put his full focus on this initiative.
At the time, he couldn't find local talent. When faced with the choice of relocating to somewhere like New York or San Francisco to open an office, or looking for people to help him remotely from around the world, he chose the latter option.
Salihefendić is very outspoken about how highly he thinks of remote work and how it contributes to a good work-life balance. As the CEO of a company that helps with productivity, he's put that to action by offering perks such as a mandatory 40 days off per year.
At publication, Todoist brings in an estimated $5 million annually.
#10: Zapier
Zapier is a productivity solution for automating data sharing and triggering various actions between apps. Essentially, it creates an integration between different software tools that wouldn't otherwise exist.
According to an interview with co-founder Wade Foster on Hacker Noon, Zapier launched in 2011 in Columbia, Missouri with co-founder Bryan Helmig. At the time, they were freelancing as web developers for a number of clients and saw an opportunity to add value to their client projects.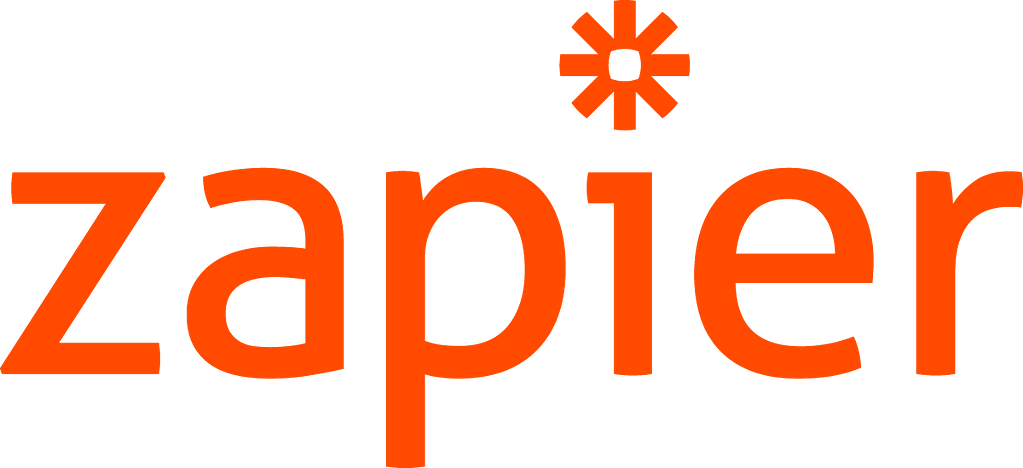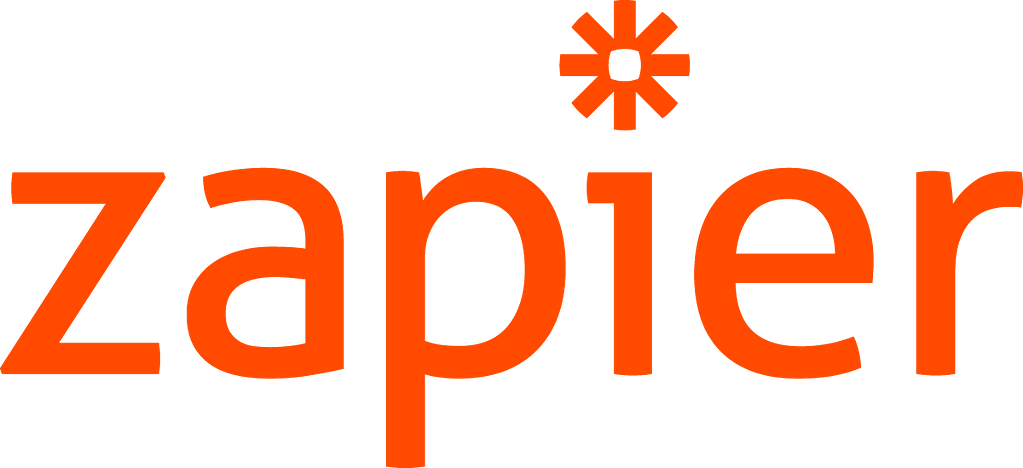 Zapier's team is 100% remote, with 150+ members spread out across 15 time zones and 17 countries. Perks include an unlimited vacation policy, a retirement plan with 4% company match (for US-based employees — but they offer other profit sharing options for everyone else), 2 annual company retreats, paid parental leave, and a professional development allowance. Their hiring process starts with an online form and they use custom-built extensions to mask candidate's names and photos to remove bias from the start of the process.
Zapier shares lessons learned in their Ultimate Guide to Remote Work, in addition to countless other software development outsourcing resources shared on their website and blog.
Though the exact valuation of the company hasn't been made public, Business Insider shares that Zapier has a $35 million annual run rate as of 2018.
Check out Zapier's up-to-date remote work job opportunities.
Final thoughts on the companies built with software development outsourcing and remote work
After considering this group of flexible yet profitable companies as a whole, the following takeaways may be useful for setting up a remote team or software development outsourcing for your business:
📢 Transparency and communication – specifically written communication – are two factors that play a huge role in success with remote jobs. Additionally, maintaining trust is a huge factor since managers cannot physically see if their team members are working — they only rely on their output (and responsiveness to online communications).
🏖️ Successful remote teams try as much as possible to meet up in person — at least once or twice a year to get to know the people they're working with.
🎓 Since they save on overhead costs, most of these companies offer competitive compensation and can give out special allowances, such as those for equipment, wellness, and conferences for their employees to expand their learning.
So, is going remote the right path for your business?
The jury is still out, but there are some general aspects that you should consider before making the decision:
First, "remote work" means different things to different people. In its most generic incarnation, remote work refers to doing a job outside the office. However, there are multiple different types of remote work.
For example, there are some companies that allow for a fully remote experience, while some only allow their employees to work from home a one to a few days a week. Additionally, some companies still prefer to recruit employees locally, just so that everybody can attend a meeting if need be, while others go full global.
Overall, while there may be several advantages to working remotely, it does not work for everyone. Companies such as Yahoo and IBM have tried offering the work from home option, but have since opted to reduce or completely scrap telecommuting in favor of getting their people together to innovate. Because these companies are composed of larger teams, getting team members together and pushing products out may pose a problem when compared to small startup teams, which are more agile.
Companies that adopt a remote working culture and software development outsourcing believe that by being location independent, they not only have a deeper pool to find the best talent in the world. They also believe that by giving their employees the autonomy to choose where they work best, they will unleash more creative and innovative thinking, which is needed in fast-paced tech startups (like most of the companies on this list).
What's holding you back from starting your own remote team? Did we miss mentioning a cool company that was built with software development outsourcing? Share your thoughts with us on Twitter @CodeinWP!
10 multi-million companies built with #outsourced and #remote #developers 🌎💻
Click To Tweet
…
Don't forget to join our crash course on speeding up your WordPress site. With some simple fixes, you can reduce your loading time by even 50-80%: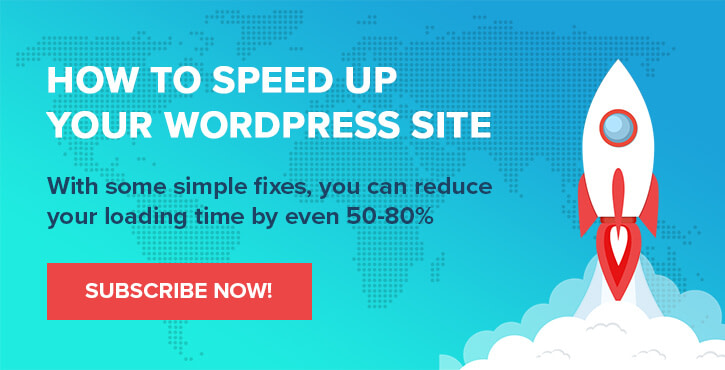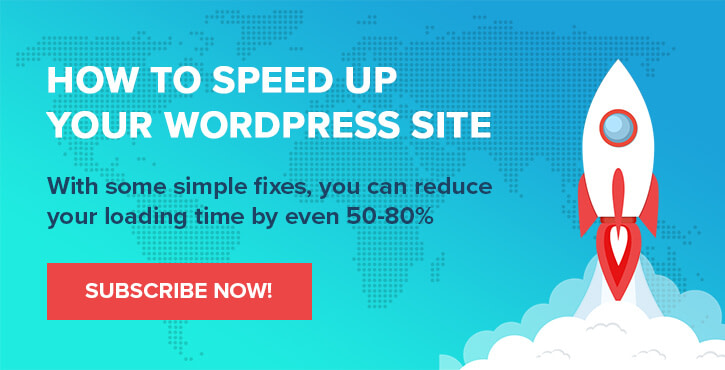 Layout, presentation and editing by Karol K.
Was this topic
helpful?
0% of users found this helpful