Online (eCommerce) stores are a very popular alternative if you're looking for a viable business model. They can bring some great benefits to new business owners who want to get their hands dirty, so to speak, and offer their products to a wide audience.
That's why today we're comparing the top 6 of the most popular and best e-commmerce and online store solutions available on the market.
We've analyzed every important aspect that will help you develop a business in the eCommerce space… From pricing tables, features, design, ease-of-use, to hosting issues, pros and cons of each platform, target audience, number of product attributes allowed, marketing optimization, and more.
In the end, we hope this will become your "complete guide" to getting started with eCommerce and picking between these 6 alternatives: Wix, Shopify, Magento, WooCommerce, BigCommerce, and Jimdo.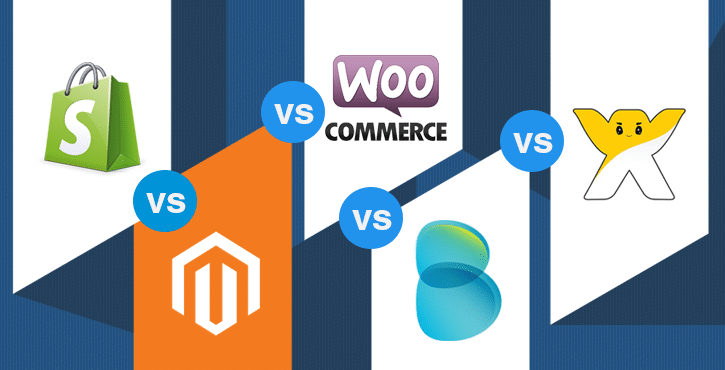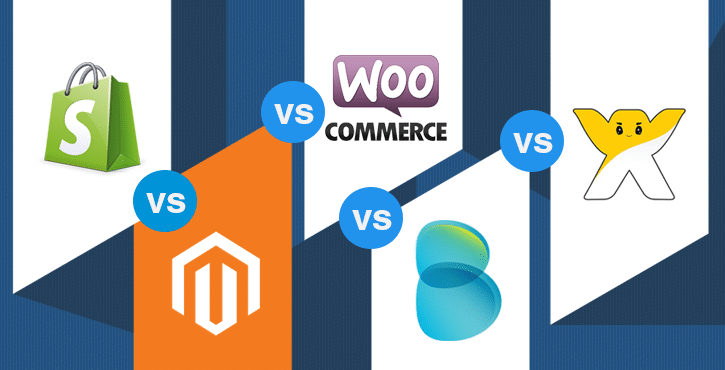 Shopify vs WooCommerce vs BigCommerce vs Wix vs Magento vs Jimdo
Click To Tweet
The short version, if you're in a hurry and just want to get a basic overview, here are the top eCommerce alternatives:
Shopify vs WooCommerce vs BigCommerce vs Wix vs Magento vs Jimdo
Wix
Shopify
Magento
WooCommerce
BigCommerce
Jimdo
PRICE (MONTHLY)
free
$23
$27
$40
Custom
$9
$29
$79
$179
free
$18,000
free
$29.95
$79.95
$299.95
free
$15
$19
$39
UNLIMITED PRODUCT ATTRIBUTES
❌
❌
✅
✅
✅
❌
MOBILE COMMERCE
✅
✅
✅
✅
✅
✅
IN-BUILT MARKETING
✅
✅
✅
✅
✅
✅
EASE OF USE
10 / 10
10 / 10
7 / 10
8 / 10
9 / 10
9 / 10
OVERALL SCORE
10 / 10
10 / 10
7 / 10
8 / 10
9 / 10
8 / 10
THE FULL REVIEW COMPARISON:
PRICE
Based on the plan: $23, $27, $40 (per month). You can also get a custom (enterprise) plan. Wix presents the price tags in your local currency.
MAIN FEATURES
Wide selection of professionally designed templates.
Drag-and-drop store builder built-in.
WIX ADI for automated site building.
Get complete financial overview via dashboard.
Photo galleries for showcasing your products.
Optimized for mobile use.
Global shipping and tax management.
Secured shopping cart.
Easy tracking for every order.
300 fully customizable templates filtered by categories.
Tons of additional web apps and services available.
PROS
Comes with tons of templates filtered in many categories. No matter the purpose of your store, you will surely find a template that will fit your website.
It offers free hosting and the freedom to make your store look exactly the way you have imagined it. Besides that, Wix helps you by providing video tutorials on how to use the platform.
It has integrated Wix HTML5 editor for customizing every page, and a drag-and-drop builder.
Use Wix ADI and Corvid to take customization to another level.
CONS
Having almost everything customizable can be a little bit confusing because you have to literally create the site by yourself and choose from lots of options (adding a template, text, pictures, buttons, menus etc.)
Shows only two product attributes: size and color.
PREFERRED USER GROUP
People who want a functional website that they can build on their own, and who also need an eCommerce component to go alongside it.
EASE OF USE
All you have to do is sign up, choose a category of your design, and then pick a template. Wix directs you through all the offerings and options. Overall, this is what every non-technical user needs! Every customization and change are a piece of cake. You can choose this alternative eCommerce tool (vs Magento or the other ones) if you're very new to the topic.
OVERALL SCORE – 10/10
Go to Wix
Go to top
PRICE
Based on the plan: $9, $29, $79, $179 (per month).
MAIN FEATURES
More than 100 professional Shopify themes.
Stores are mobile-friendly.
Scalable pricing plans.
You can edit HTML and CSS directly.
You can hook up your own domain name.
Usable website builder.
Robust app store for boosting functionality.
Full blogging platform available.
Marketing and SEO optimized (social media integration, product reviews, email marketing, discounts).
Unlimited bandwidth.
Site analytics.
PROS
Shopify offers free hosting. That means you won't have to do anything else other than getting an account and then creating your products right away.
Comes with many SEO options and social links. This will help you with your product and website promotion.
The admin area interface looks modern and user-friendly. It can be pretty intuitive for every user.
Shopify offers awesome 24/7 support and you don't have to wait long for a support agent on live chat.
CONS
Shopify doesn't offer more than their three default product attributes. Every product in the store is defined by its size, color, and material. You can add lots of options for each of these parameters, but you can't create new ones.
PREFERRED USER GROUP
This tool is a good alternative for both beginners to eCommerce and professionals. Beginners will appreciate the friendly design that takes you by the hand through the whole process of building a great-looking store. While professional users can take advantage of the multitude of options and settings that Shopify has to offer.
EASE OF USE
Shopify offers a simplified way of launching an online store that's doable for everyone. All you have to do is create an account, select a free theme, easily customize the design, and that's it. Simply follow what's going on in the left-hand side menu, add products and their details, and select your preferred options. Making a store operational is really straightforward. Shopify does a lot better job in this department vs Magento or any other eCommerce tool.
OVERALL SCORE – 10/10
Go to Shopify
Go to top
Magento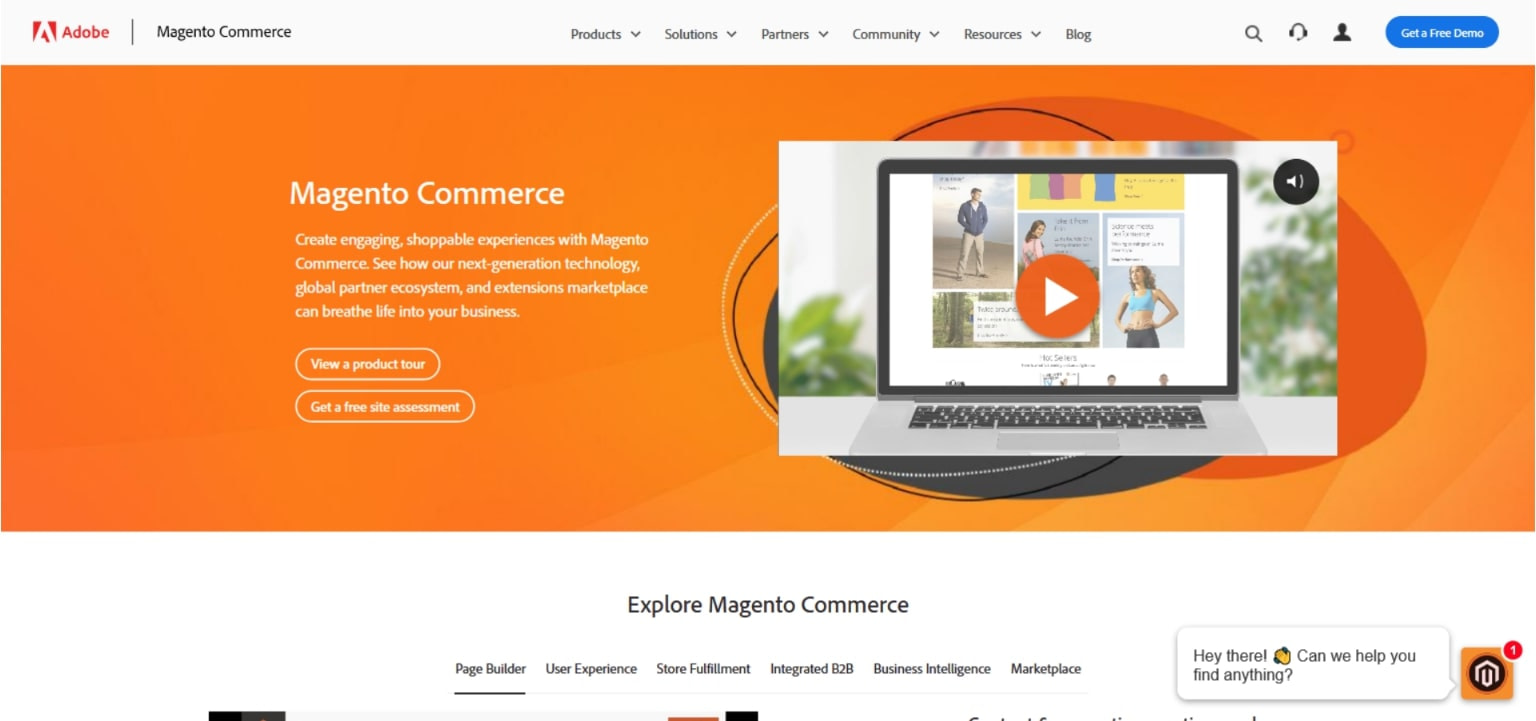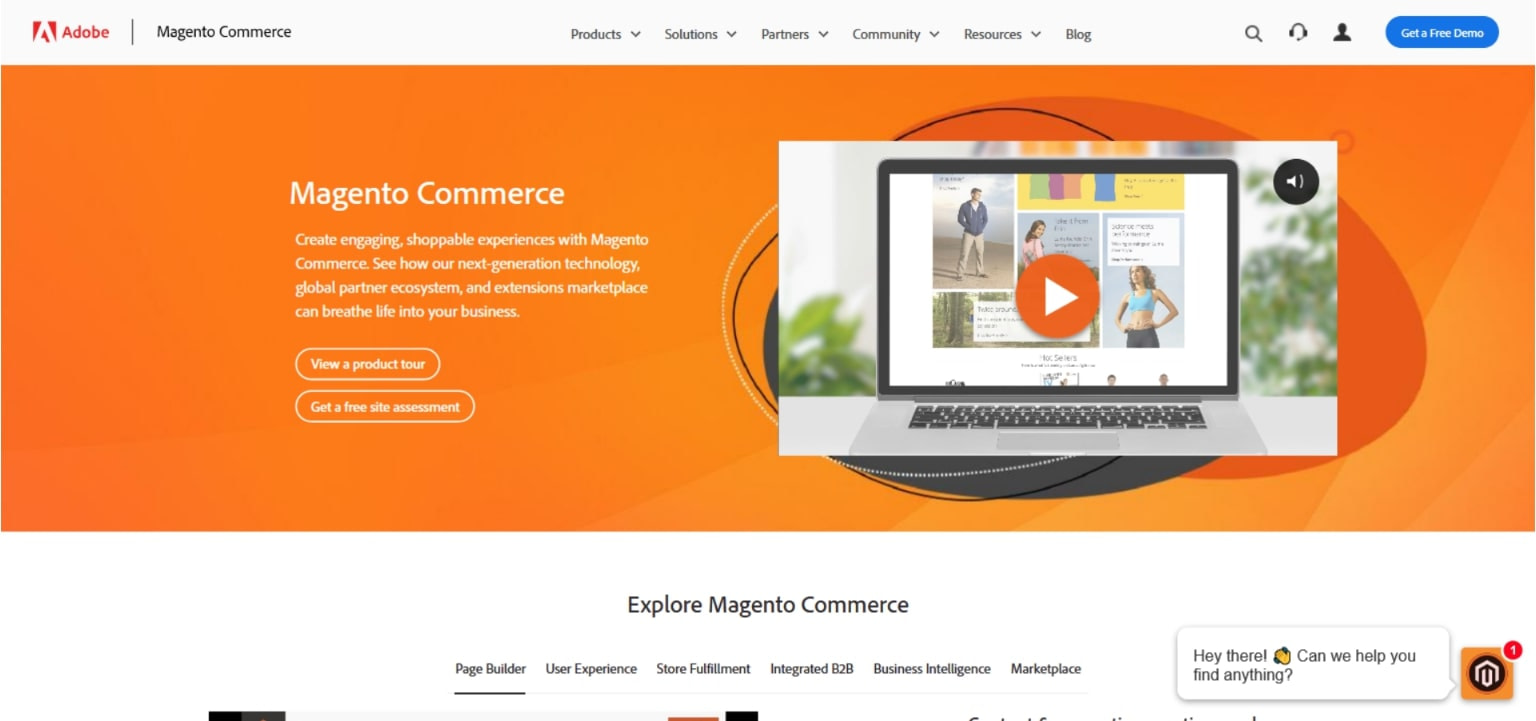 PRICE
Based on the plan: free (downloadable software), $18,000 (per year).
MAIN FEATURES
Responsive structure (available on the iPhone, iPad, Android, and mobile HTML5 is pre-integrated).
Fully customizable design, using templates.
Customer segmentation, targeted promotions and merchandising available.
Automated email marketing reminder.
Private sales feature (restrict catalog to specific customers).
Multiple wish lists.
Regular framework improvements.
Content management system integrated.
Polls and customer groups.
Unlimited product attributes.
Magento marketplace for additional customizations.
PROS
It comes with a professional look, with well organized information and categories, covering each aspect that could help you build an ideal store.
Magento comes with very detailed content and information. Any category offers lots of options that will surely lead to a professional and a successful website.
CONS
It has not a very user-friendly layout, it takes many steps to customize the settings and the design has also a classic old forum design. It can be a little complicated and confusing the users.
The premium plan is hugely expensive.
PREFERRED USER GROUP
Magento definitely offers a set of complex settings and options for starting and growing a big business. If you need it for big companies and enterprises, it will surely help you develop a great store, with everything on the list checked.
EASE OF USE
Actually, it may take a little time to get familiar with Magento's design. It is created in an old school-way. Accessing Magento's admin area can be a little difficult at the beginning and a real burden for people who are unfamiliar with this kind of work. Overall, vs Shopify or other tools, Magento comes with a complex and not-so-friendly front-end, and it can take a while to find all its "secrets." But for more advanced users, it's an eCommerce alternative that offers a lot of things needed when building a larger online store.
OVERALL SCORE – 7/10
Go to Magento
Go to top
WooCommerce
PRICE
Based on the plan: free – it's a WordPress plugin.
MAIN FEATURES
Bundled with payment gateways … PayPal, BACS and Cash on Delivery.
Options to offer free shipping or flat rate shipping.
Awesome WooCommerce addons for useful features.
Reporting on incoming sales, reviews, inventory levels and general store performance.
Configure tax settings with tax classes and local tax rates.
Marketing campaigns (discount options, usage limits, product/user restrictions, etc.).
Built as a WordPress plugin and available from the wp-admin of your site.
PROS
Comes with user reviews and ratings. Clients can easily vote every product by adding ratings to their comments.
WooCommerce lets you get started with little to no investment.
It comes with nicely organized reports. They are carefully filtered in specific categories: sales by date, by product, by category, coupons by date etc.
WooCommerce is a free plugin. All you have to do is to download it and start adding products right from your WordPress dashboard.
CONS
Even though WordPress is free, it doesn't come with free hosting. So you will need to pay for it separately.
Even though it's simple, you still need to take care of the setup on your own – which involves downloading and then installing the plugin on your WordPress site. If you don't have a WordPress site, that's even more work. A WooCommerce-friendly theme helps too.
PREFERRED USER GROUP
People who can benefit from this plugin the most are those who work with the WordPress platform. If you already own a WordPress website, have your own hosting, and everything is going well, you have to only install WooCommerce and that's it. If not, you have to create a new site from scratch.
EASE OF USE
This plugin is pretty straightforward alternative once you install it on your WordPress site. You can customize everything from within your dashboard, test it and change all the options until you're satisfied with the result. As long as you know a little bit about WordPress, it shouldn't be a problem. Overall, WooCommerce makes WordPress people's lives easier when they need an eCommerce store installed. The plugin itself works smoothly, provides helpful features and is user-friendly. Vs Shopify or other tools on this list, WooCommerce seems like a nice alternative.
OVERALL SCORE – 8/10
Go to WooCommerce
Go to top
PRICE
Based on the plan: $29.95, $79.95, $299.95.
MAIN FEATURES
Stores are mobile-friendly.
SEO-friendly.
Sell products on social media with BigCommerce.
Built-in marketing features.
Design options: themes, point-and-click tools, customizable CSS/HTML.
Integration with hundreds of leading accounting, marketing, and inventory management systems.
You can hook up your own domain name.
Reports, and payment gateways built-in.
PROS
The admin page is very user-friendly and can guide you very well through every step. It has a drag-and-drop builder integrated, which makes it even easier.
BigCommerce comes also with free hosting and with a variety of themes, both premium and free. Also, it gives you the option to code your own theme right on the site in a special HTML/CSS editor. So if you're good at coding, you can personalize your design.
The customers database provides a lot of information on every client. So you can get to know your audience very well.
CONS
Despite its great features and its friendly layout, BigCommerce doesn't offer a free plan or a cheap entry-level plan.
PREFERRED USER GROUP
This can be a good choice for big companies because the platform works efficiently on big installs.
EASE OF USE
Is has Magento's complexity when we talk about settings and features, but they are showcased in a more friendly way. It has a modern design and a very friendly admin page. It should be relatively easy to create a shop with BigCommerce, which makes it a good overall alternative vs Shopify or other tools on the list.
OVERALL SCORE – 9/10
Go to BigCommerce
Go to top
Jimdo
PRICE
Based on the plan: $15, $19, $39.00 (per month).
MAIN FEATURES
Modern design templates, covering a lot of niches.
Possibility to use your own domain name.
Customizable themes.
PayPal integration (including credit cards).
Allows test orders.
No transaction fees.
SEO-friendly.
Mobile responsive.
Mobile apps available.
HTML5 compatible.
Drag-and-drop content editing.
PROS
Easy setup. Helps you out by asking about the purpose of your website.
Really user-friendly interface.
Allows you to launch a new eCommerce store in minutes.
CONS
Only up to 5 products in your store on the free version.
Editing your product details isn't as straightforward.
PREFERRED USER GROUP
Jimdo looks like a really good solution for people who want to launch an eCommerce store fast, and would prefer for the platform to suggest the best possible settings for them.
EASE OF USE
Jimdo is really effective when it comes to letting you launch a basic eCommerce store fast. There's only minimal configuration, and all the settings are quite easy to grasp (only product editing isn't perfect). In the end, Jimdo can save you if you need an online store ASAP.
OVERALL SCORE – 8/10
Go to Jimdo
Go to top
The winner?
For me, after all the experiments with each platform on this list, it's Wix (previously, it was BigCommerce).
The main advantage of Wix over BigCommerce is that there is a free plan available. Additionally, I felt very comfortable setting up the store and then doing various experiments with it.
WordPress lovers would say that it's easier to use WooCommerce because all you have to do is install the free plugin and all is set and done. But a normal user would have many steps to go through in order to create an online store from the ground up. They'd need to get a hosting account, install WordPress, and only then install WooCommerce. However, if you already have a WordPress site, WooCommerce is a great solution.
In other cases, Wix, Shopify, and BigCommerce could be better alternatives if you don't need a complicated store with advanced features and customizations.
Wix
Shopify
Magento
WooCommerce
BigCommerce
Jimdo
PRICE (MONTHLY)
free
$23
$27
$40
Custom
$9
$29
$79
$179
free
$18,000
free
$29.95
$79.95
$299.95
free
$15
$19
$39
UNLIMITED PRODUCT ATTRIBUTES
❌
❌
✅
✅
✅
❌
MOBILE COMMERCE
✅
✅
✅
✅
✅
✅
IN-BUILT MARKETING
✅
✅
✅
✅
✅
✅
EASE OF USE
10 / 10
10 / 10
7 / 10
8 / 10
9 / 10
9 / 10
OVERALL SCORE
10 / 10
10 / 10
7 / 10
8 / 10
9 / 10
8 / 10
By the way, do you have any first-hand experience with any of these eCommerce solutions? Feel free to share.
Shopify vs WooCommerce vs BigCommerce vs Wix vs Magento vs Jimdo
Click To Tweet
…
Don't forget to join our crash course on speeding up your WordPress site. With some simple fixes, you can reduce your loading time by even 50-80%: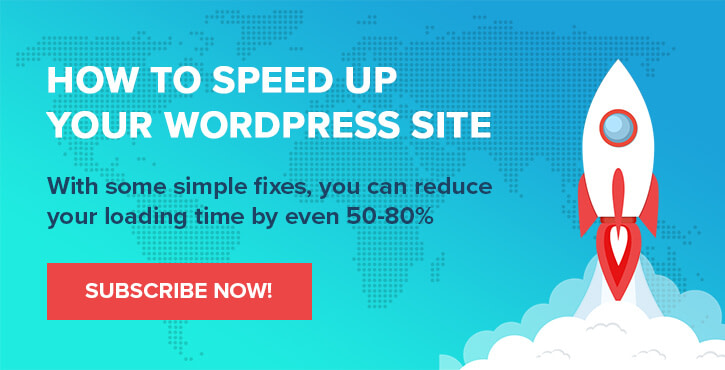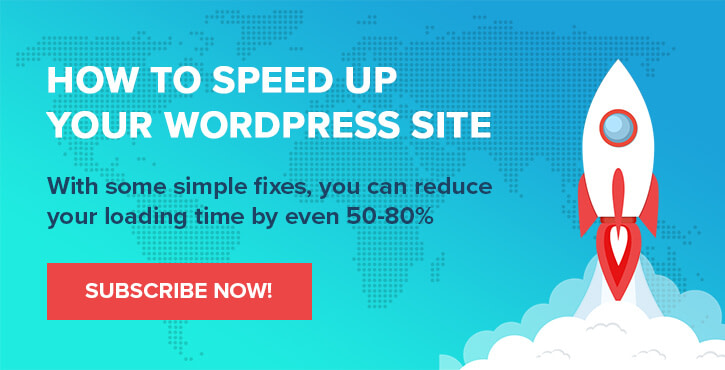 Layout, presentation and editing by Karol K.
* This post contains affiliate links, which means that if you click on one of the product links and then purchase the product, we'll receive a small fee. No worries though, you'll still pay the standard amount so there's no cost on your part.
Was this topic
helpful?
0% of users found this helpful