If you have a website and want it to be found online, you'll have to utilize Search Engine Optimization (SEO) sooner or later. Chances are you're already familiar with the concept of keywords and Google bots. However, with the ever-changing digital landscape, it's hard to find relevant and trustworthy website SEO tips.
While practices such as link building are essential, you might be surprised to find that networking and leveraging forums and social media can also increase your reach. Plus, there are a few other elements that could potentially hurt your rankings without you realizing it.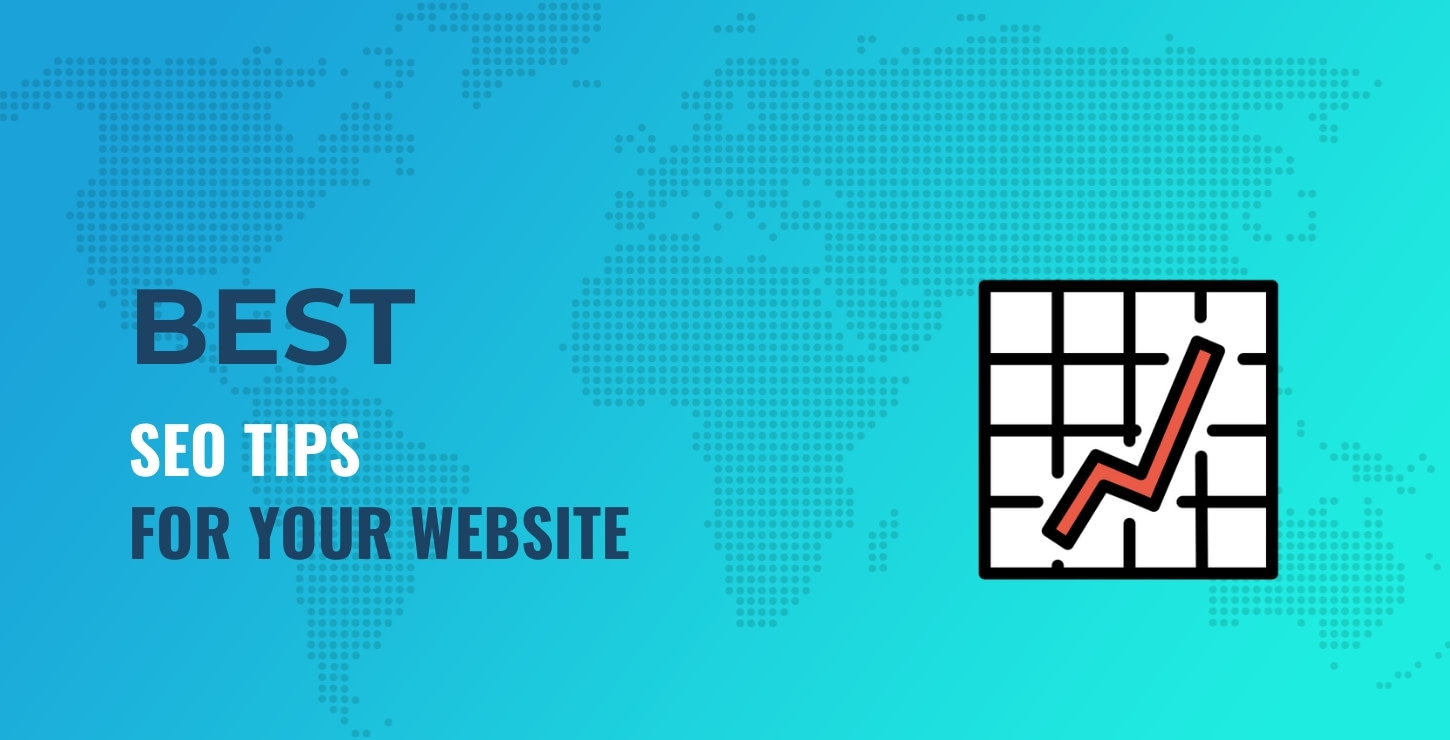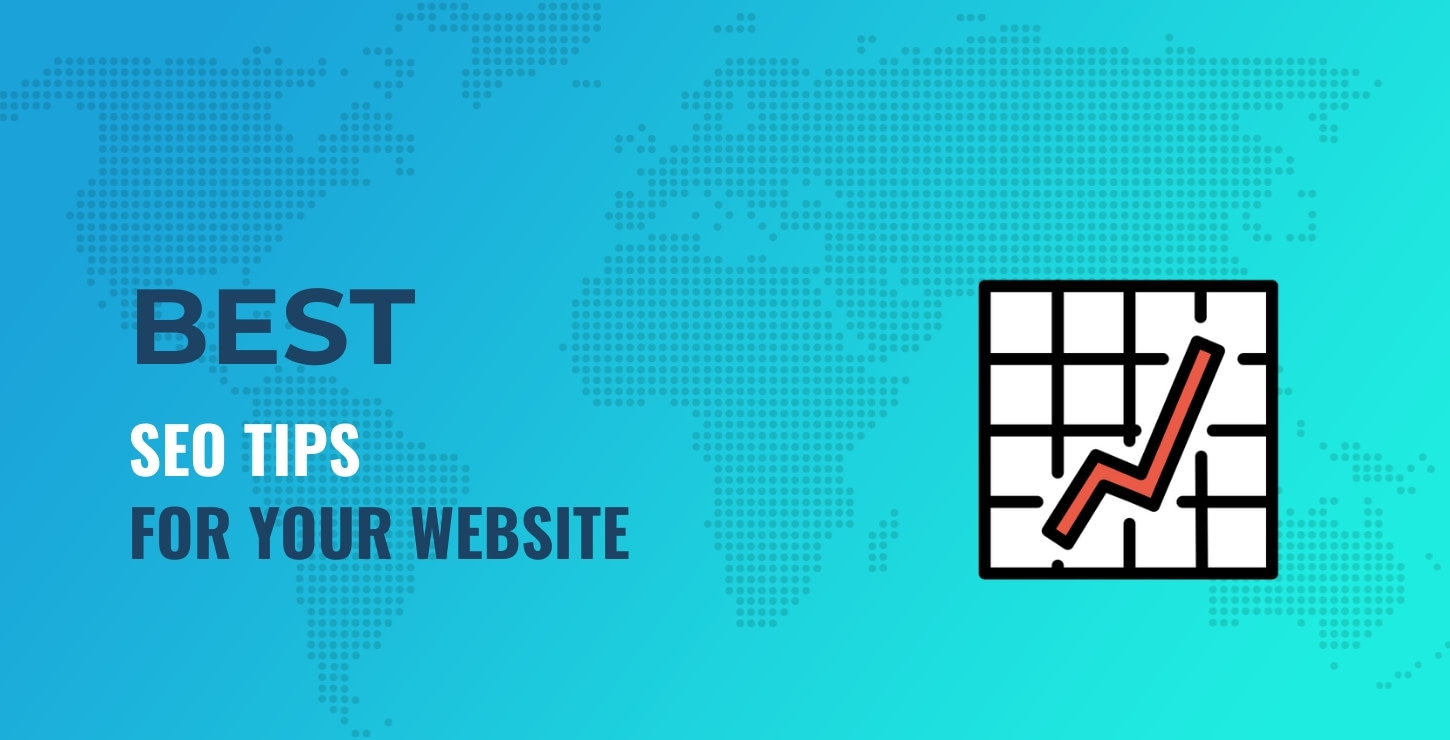 In this article, we'll discuss ten of the top website SEO tips to improve your rankings. Let's dive right in!
SEO tips for your website
Now that we've discussed the well-known SEO tips for websites let's look at ten lesser-known tips. Each of them is proven to give the SEO boost you need to start climbing up the rankings.
Give your #website a boost with 10 lesser-known #SEO tips 📈📈📈
Click To Tweet
1. Optimize your headlines for Quora
As you may already know, long-tail keywords such as phrases or questions are usually more effective than targeting just one or two terms. People are likely to search for answers to their most common problems, so it's smart to research your target niche and see what they're looking for online.
[SHOW_ADS]
Forums such as Quora can be an excellent source of inspiration for long-tail keywords. In fact, 775,000 US users take to this platform every month, so it's smart to include it in your keyword research process.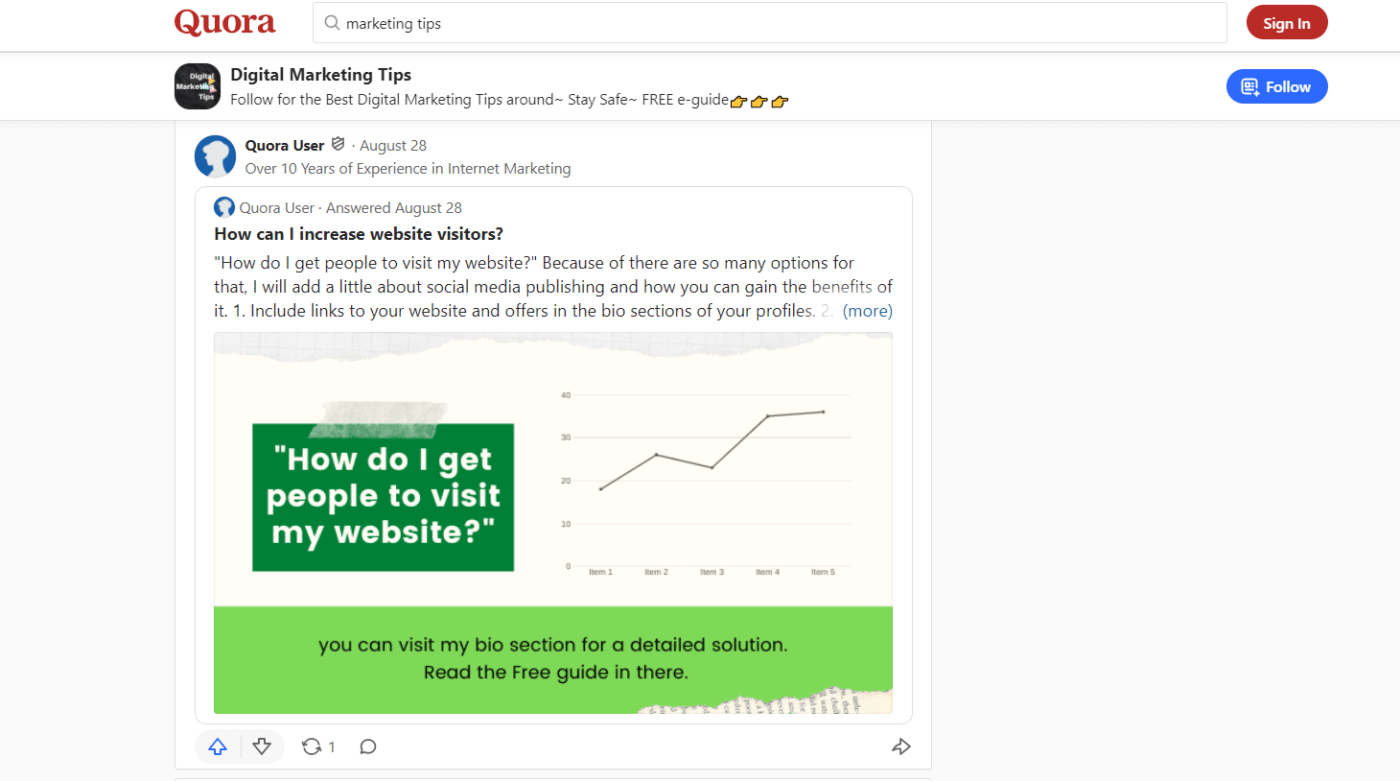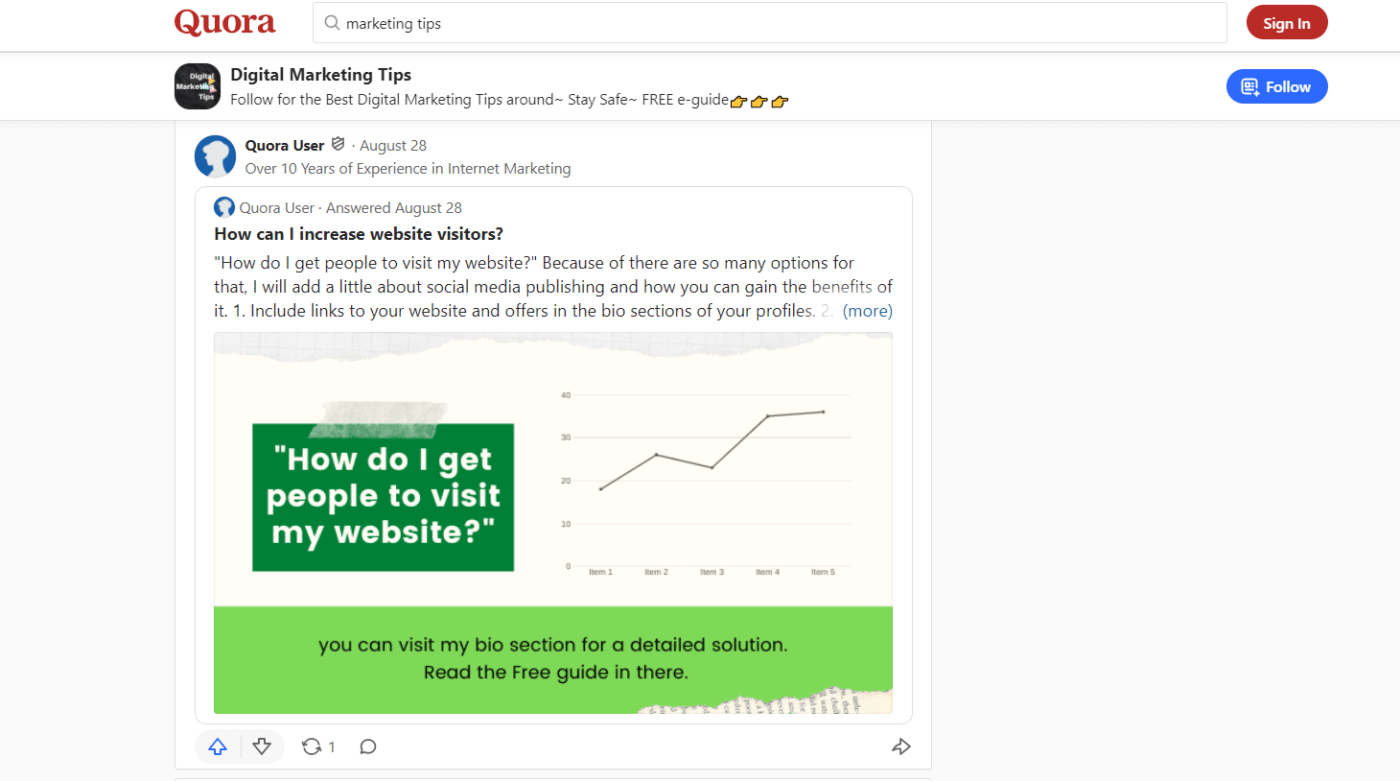 (Example of a question on Quora.)
To leverage this forum in your website SEO efforts:
Type your keyword in the search box to see a list of autocompleted suggestions.
Find threads with lots of upvotes, which indicates that this particular topic is trending.
If it matches your expertise, answer the question in your next blog post, and use it as part (or all) of your headline.
You could also set up a profile on Quora, respond to a few questions, and then link back to your posts as an extra resource. However, note that this shouldn't be a hard-selling tactic. Instead, treat it as a lead generation tool and strive to build community, like you would on social media.
[SHOW_ADS]
👉 Here are some more tips on how to market on Quora.
2. Simplify your URL structure
It might seem like your URLs are not highly significant for SEO. However, if your page addresses are too complicated and don't follow a logical URL structure, chances are search engines will be confused by them.
Firstly, short and organized URLs, such as example.com/products/item-1, are easier for users to copy and paste into their address bars correctly. This can improve your website's overall User Experience (UX), which is an indirect ranking factor. Secondly, URLs that are long and messy make it more difficult for Google to crawl your pages, which can negatively impact your SEO.
Therefore, it's smart to avoid bad practices such as using dynamic URLs, special symbols, random letters, or too many subfolders. Instead, include keywords, use hyphens to separate the words, and make sure users can easily retrace their paths based on your URL structure.
[SHOW_ADS]
3. Create an internal linking structure
The next of our website SEO tips is to come up with an internal linking structure. Rather than randomly referring readers to your other articles, make sure you develop a logical plan and stick to it.
For instance, you might want to create a silo structure or adapt a hub and spoke content strategy on your website. In short, the hub is your main page, and the spokes are supporting topics or categories that lead back to cornerstone posts.
Besides, an effective internal linking strategy helps Google understand the relevance of your pages, the relationship between them, and the value they provide to readers. Therefore, it's smart to think of your linking structure as a pyramid. Your home page is at the top, your categories are in the middle, and your posts are on the bottom.
Also, don't forget that sending users to unrelated sources does not contribute to positive UX, so it's crucial that your links are never out of context.
[SHOW_ADS]
4. Reach out to your link sources
Referring your readers to relevant high-authority pages is an excellent practice, so it's smart to include links to some to support your arguments. Unfortunately, getting other websites to link back to your content is a more challenging task. However, a backlink from a reputable source can push your pages higher up the ranks, so it's worth an effort.
Link building takes time and patience, so don't expect dramatic results overnight. Still, there are some practical strategies that you may want to try. For instance, you can reach out to other website owners and let them know when you link to their articles. However, you shouldn't openly ask them to repay the favor. Instead, you could say something like:
I just wanted to let you know that your page helped me a lot. I recently published an article on [topic], and I've included a link to your website. Hopefully, it sends some customers your way.
Don't forget to include a link to your post so your source can check it out. If your content offers value and is genuine, you will find that your contacts will often return the favor.
[SHOW_ADS]
5. Fix broken links
In addition to optimizing your URLs, creating a logical linking structure, and earning some quality backlinks, it's smart to regularly check your content for broken links. These can frustrate your readers and waste precious link juice, so you'll want to fix them as soon as possible.
If your site is large, going through all your external links can be time-consuming. Therefore, it's best to use a tool such as Site Explorer by Ahrefs, which scans your website for all active and broken links.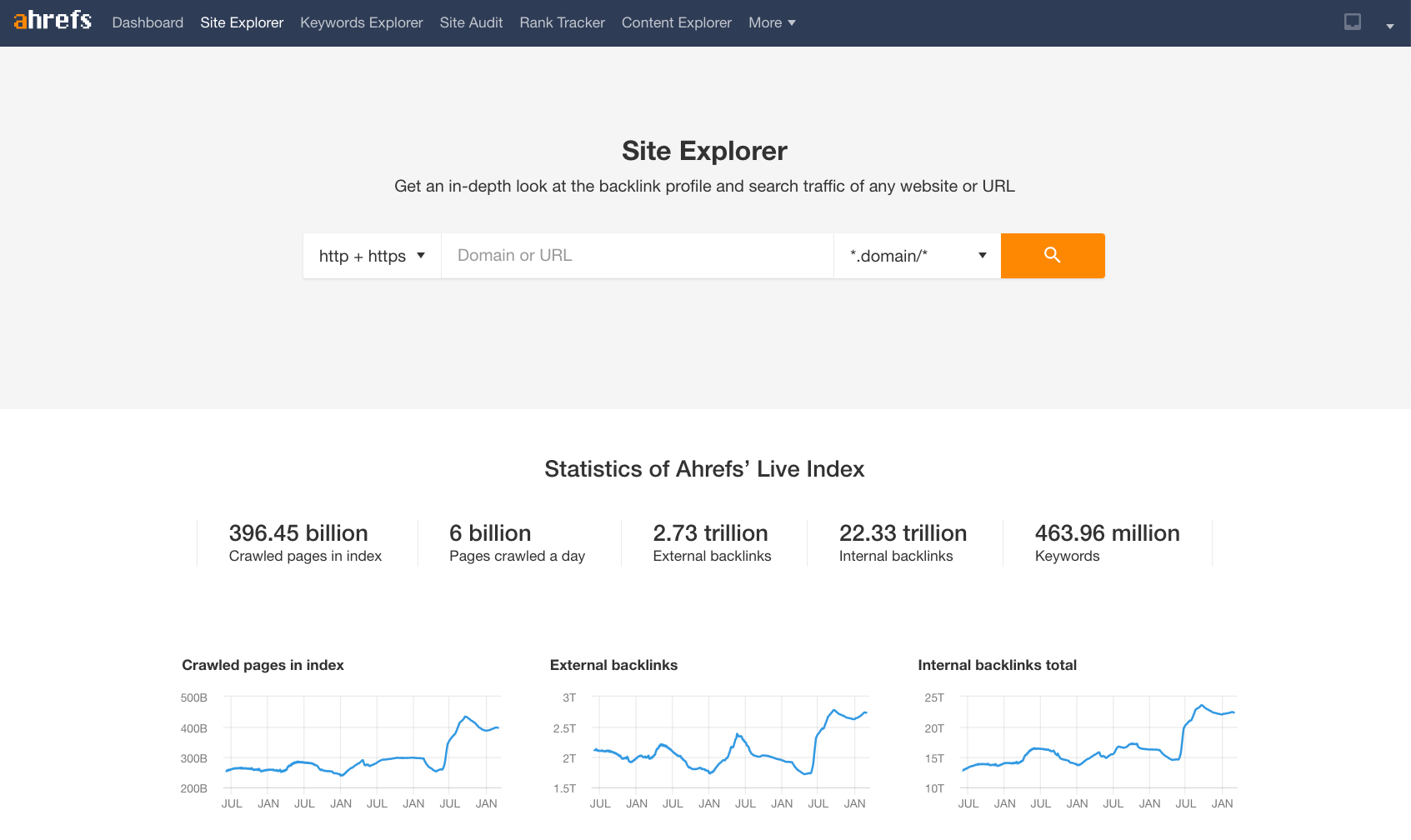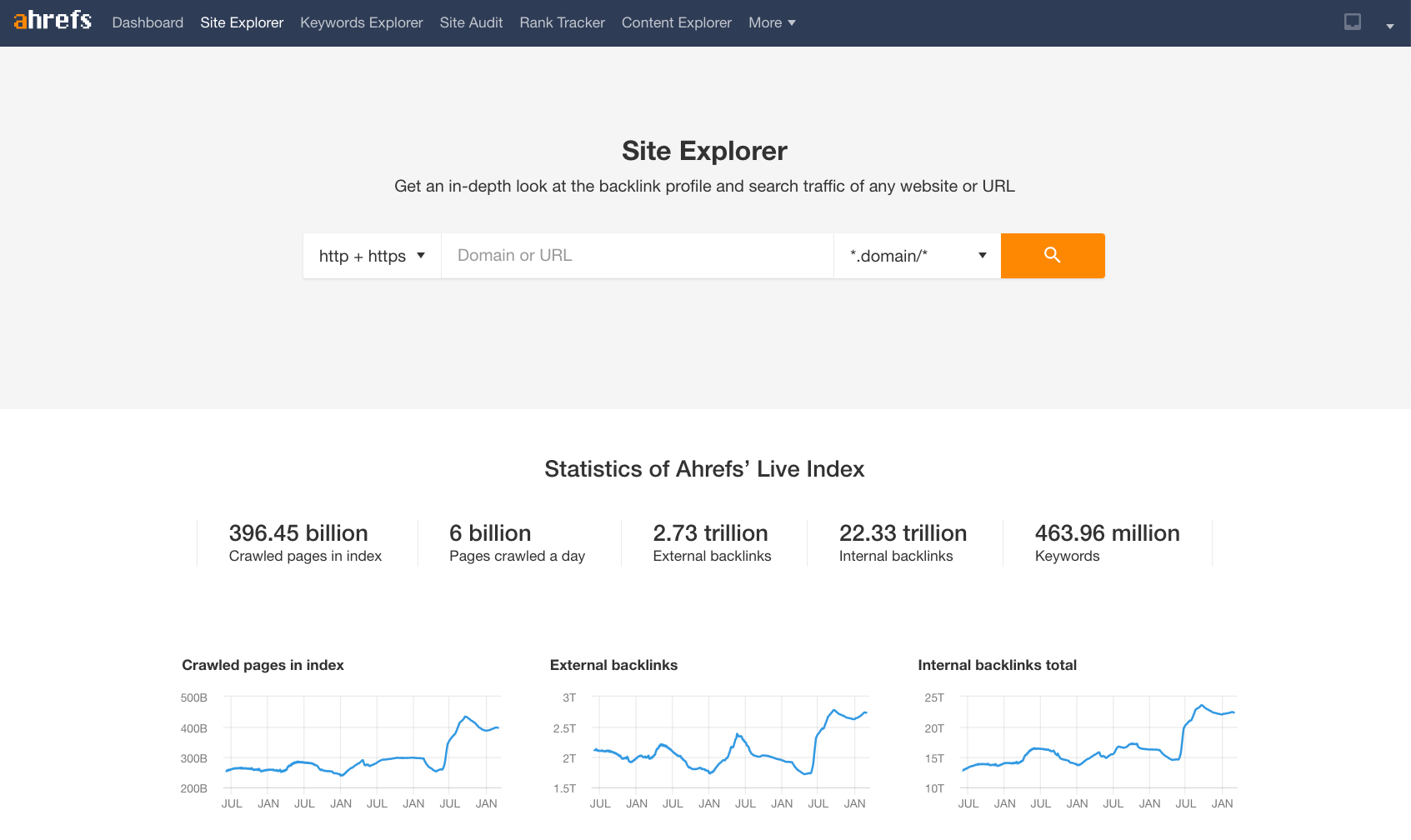 Typically, you can quickly fix dead outbound links by removing them if they're unnecessary, providing an alternative source, or fixing typos in the URLs. However, you may not have much control over broken backlinks, especially if the source linked to your page incorrectly.
In this case, it's smart to use 301 redirects, which send both users and search engines to a new URL. This method still passes significant ranking power to the new page, so it's worth the effort. You can also use it whenever you remove or change content on your site.
[SHOW_ADS]
6. Repurpose popular content
Recycling existing posts might seem counter-intuitive. After all, you don't want to duplicate content that already exists. However, users have a variety of preferences regarding how they like to consume information, so it's smart to cater to as many of them as you reasonably can.
For instance, the pandemic has shifted how people consume video content, making it one of the hottest digital trends this year (data). Therefore, if one of your articles is performing well, adding a YouTube video to your post might generate more traffic and boost your website SEO.
You can also experiment with different content types and see what resonates most with your audience. For instance, you might repurpose your top ranking article into an infographic, a listicle, a tutorial, or even a podcast. This tip can also boost your social media strategy as more content means more leads, so don't be afraid to come up with fresh angles on a topic you've already covered.
7. Promote your posts on social media automatically
Speaking of social media, if you're not already using it to promote your site, you might be losing a lot of potential exposure. While sharing your posts on Facebook or Instagram doesn't directly contribute to SEO, it can still boost organic traffic. It can also prolong the lifespan of your content and help you establish online authority.
[SHOW_ADS]
Furthermore, social media mentions might be a contributing ranking factor, even though they do not officially count as backlinks. Still, shares help direct new visitors to your pages. Social media can also help you build a loyal audience that will recommend your services to others, especially if you maintain a regular posting schedule.
Unfortunately, sharing your posts manually can be a lot of work, especially if you're busy creating new content. Therefore, it's smart to automate the process with a tool such as Revive Old Posts. The plugin enables you to schedule and re-publish existing posts across multiple platforms. You can also use plugins such as Jetpack to share new content to popular social media channels as soon as it goes live.
8. Consider alternative SEO plugins
If your on-page SEO optimization is lacking, all your other efforts might go to waste as users won't be able to find you via Google. Therefore, you need to create proper meta tags and descriptions that contain your chosen keywords.
Fortunately, you no longer have to carry out these tasks blindly. If you're using WordPress, there are many SEO plugins that can help you optimize your site for search engines and even generate XML sitemaps.
[SHOW_ADS]
While Yoast is a popular choice for many beginners, it may not be sufficient for all users. For instance, Rank Math comes with more advanced features such as a 404 monitor, internal linking suggestions, and other SEO recommendations.
On the other hand, developers might appreciate plugins such as The SEO Framework or SEOPress. They're entirely white-labeled and free from ads, which is useful when working on client sites.
9. Increase your page loading speed
No matter how many website SEO tips you implement, if your pages take too long to load, it might seriously affect your rankings. Therefore, you should look into some speed-boosting practices for your website and aim for a loading time of two seconds or less.
There are many reasons why your site might be slow. For instance, you might be experiencing problems with your web hosting provider, or your database may need a cleanup. However, overloading your site with images tends to be the most common culprit.
[SHOW_ADS]
Graphics and photos can add up to 60 percent of the average website's loading time. Therefore, it's worth using a tool such as Optimole. This plugin automatically optimizes all your images and even serves them via a Content Delivery Network (CDN) to help your site load faster no matter where in the world users access it from.
👉 If you want to learn more about how to optimize your website images, we have a whole guide on that topic.
10. Write for humans, not search engines
Lastly, when creating content, you shouldn't focus too much on search engines and algorithms. While the technical aspects of SEO are important, remember that you are writing for humans first and foremost.
Forcing keywords into headlines and paragraphs for the sake of SEO can often feel unnatural, so it's better to learn about SEO copywriting and blend your keywords as seamlessly as possible.
[SHOW_ADS]
Besides that, keep in mind that providing engaging, valuable, and relevant content is probably one of the most critical SEO tips that you should remember. Search engines make an effort to provide high-end UX for their users, so if you write helpful posts, the rest will follow.
Go to top
Final thoughts on SEO tips
Without a doubt, there's a lot to keep in mind when it comes to SEO tips, and the number of things that may go wrong may be off-putting. However, optimizing your content for search engines doesn't have to be difficult if you focus on a few essential steps.
In this article, we've discussed ten of our favorite SEO tips to boost your rankings effectively and ethically. To recap, there are many link-related considerations to be mindful of, including reaching out to other site owners to build backlinks and fixing broken links with 301 redirects. You can also automate your social media posts, on-page optimizations, and image optimization with plugins. Finally, remember to write for humans and source quality headline ideas from platforms such as Quora.
Do you have any questions about any of these website SEO tips? Let us know in the comments section below!
[SHOW_ADS]
Looking for an #SEO boost? These 10 tips will help your #website climb the rankings 📈📈📈
Click To Tweet
…
Don't forget to join our crash course on speeding up your WordPress site. With some simple fixes, you can reduce your loading time by even 50-80%: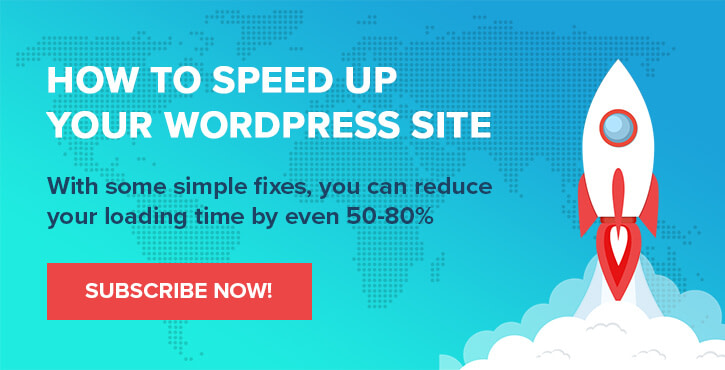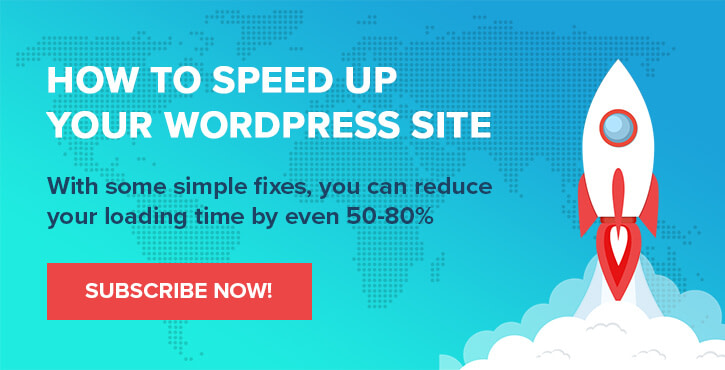 Layout and presentation by Chris Fitzgerald and Karol K.
[SHOW_ADS]
Was this topic
helpful?
0% of users found this helpful