Why encouraging positive post-purchase behavior is something you should look into? Well, for once, there's so much potential in e-commerce overall.
Worldwide retail
e-commerce sales are expected to rise to
$4.058 trillion by 2020
, almost 3x the growth in 2015, accounting for 14.6% of all consumer retail spending.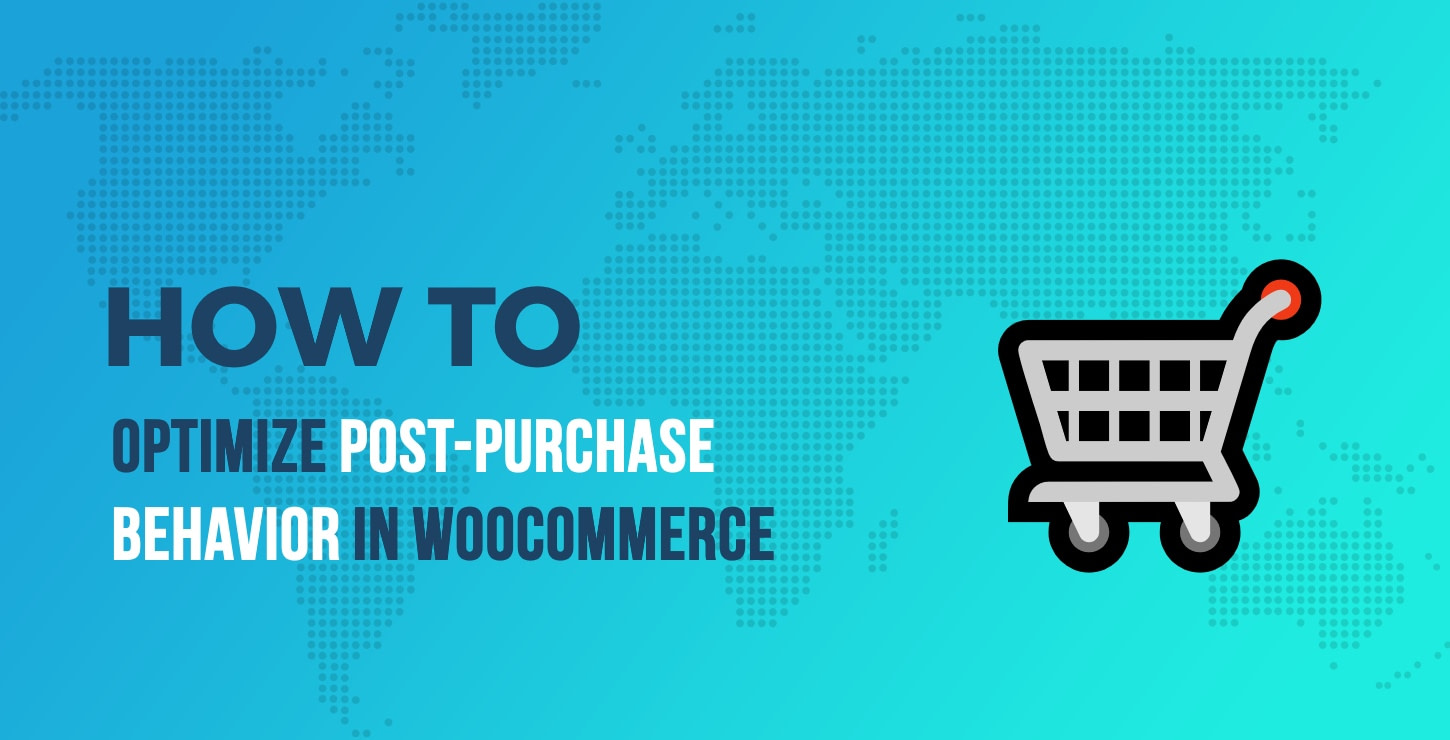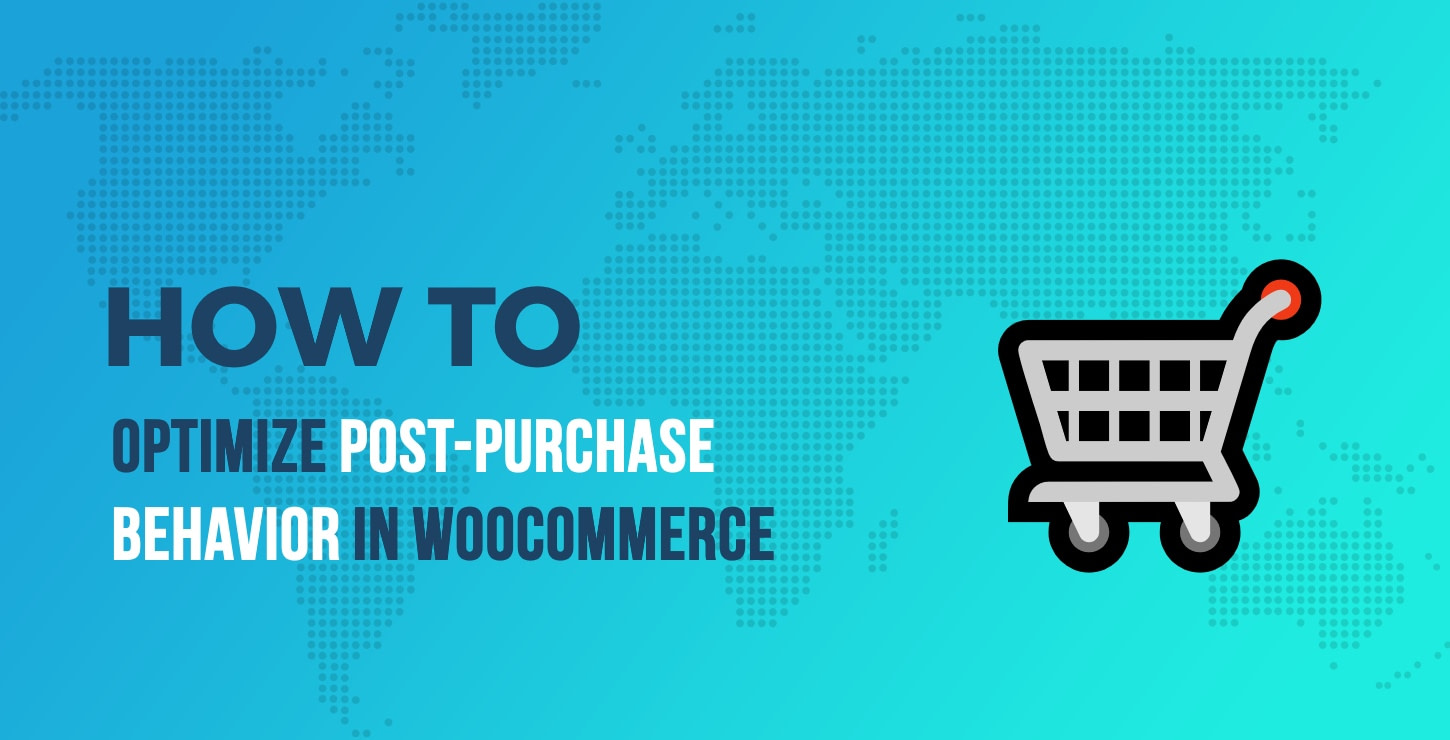 How to optimize post-purchase #behavior #WooCommerce #data 🛒
Click To Tweet
(Charts by Visualizer Lite.)
But even though it's easy to
open an e-commerce store
, maintenance is another story. Furthermore, because e-commerce stores are so easy to get going, the competition is stiff.
WooCommerce
is installed on over 4 million WordPress websites.
Statistics also show that 74% of internet startups usually fail. Clearly, proper planning and strategy is a must if you want to find e-commerce success. Add to that, in most cases, it simply costs more to reach a new customer than to keep an existing customer happy.
Therefore, in order to keep customers happy, it makes sense to spend time focusing on encouraging positive post-purchase behavior.
In this post, we talk all about post-purchase behavior of your customers, and how to make their experience better.

Why you should focus on post-purchase behavior
Many e-commerce shops focus on revenue but not the totality of the customer experience.
Part of the customer experience is what happens post-purchase, or the period of time after which a customer acquires your product or service. This final stage in the customer journey is often neglected (PDF study), which can affect customer retention rates, subsequently affecting income and revenue.
The simple act of optimizing to encourage positive post-purchase behavior can have a great impact on the rest of your e-commerce business. Optimizing for post-purchase behavior has a direct impact on customer satisfaction, which can increase purchases and customer loyalty/retention, leading to more brand advocates, and increased income and sales. According to Invesp, it's 5-10 times cheaper to retain existing customers than to acquire a new one. But that's not all – strategies that aim to retain existing customers also boost your bottom line and can increase profit by up to 95%! Additionally, keeping customers engaged shows that they are 90% more likely to be repeat customers, and will spend 60% more per transaction. It's 5-10 times #cheaper to retain existing #customers than to acquire a new one Click To Tweet Sadly, despite companies recognizing the importance of implementing a better retention experience as a key differentiator, only 18% of companies apply these strategies.
Ready to rise above the companies who are throwing away money with a sole focus on acquiring new business, at the expense of keeping existing customers happy?
Here are some tips to optimize for positive post-purchase behavior with WooCommerce:
Go to top
1. Offer excellent customer support
One of the things e-commerce customers complain about most is a lack of post-purchase customer support.
According to research from CMO Council and LiveTechnology, 56% of customers find their post-purchase experiences with e-retailers disappointing. Of the things e-commerce businesses can do, 51% of consumers say that improving technical assistance is the top priority, followed by improving warranty/claims processing (38%), and better repair/maintenance (35%). Customer support can be provided in various forms: either in-person assistance or through communication channels such as email, telecommunications, or live chat.
In order to effectively optimize for positive post-purchase behavior, communication must be timely: it has been found that customers want a response from a company within five minutes or less and that 93% of companies cannot achieve this!
32 companies – 7% – responded within 5 minutes
240 companies – 55% – took 5+ days to respond or didn't respond at all
To keep up, consider implementing chatbots that run on AI/machine learning – especially if you don't have the budget for dedicated customer service agents.
Looking for a case study to model your own WooCommerce customer service experience off of?
Examples of great customer support include Best Buy's Geek Squad services, which help customers install and repair products whether in-store, at home, online or over the phone. IKEA has created their own interesting but effective customer support experience by acquiring TaskRabbit, which connects people to on-demand workers who can complete specific tasks.
Here are a few more quick hits for optimizing for positive post-purchase behavior in terms of customer support:
Offer customer support on all social channels where you're present. It doesn't matter if you already offer support on your website – even if you don't have an existing process for handling social customer support, people will still hold you responsible for answering their posted queries there. Sprout Social's Smart Inbox tool makes it easy to handle and delegate incoming social inquiries.
Make sure that your contact details are visible and easy to find so that customers can easily get in touch.
Have a visible and clear FAQ page for customers' most common questions and concerns.
Integrate customer profiles with your ticketing system. WooCommerce offers a variety of customer service integrations that can help you communicate with your customers, such as Help Scout, Freshdesk, and others.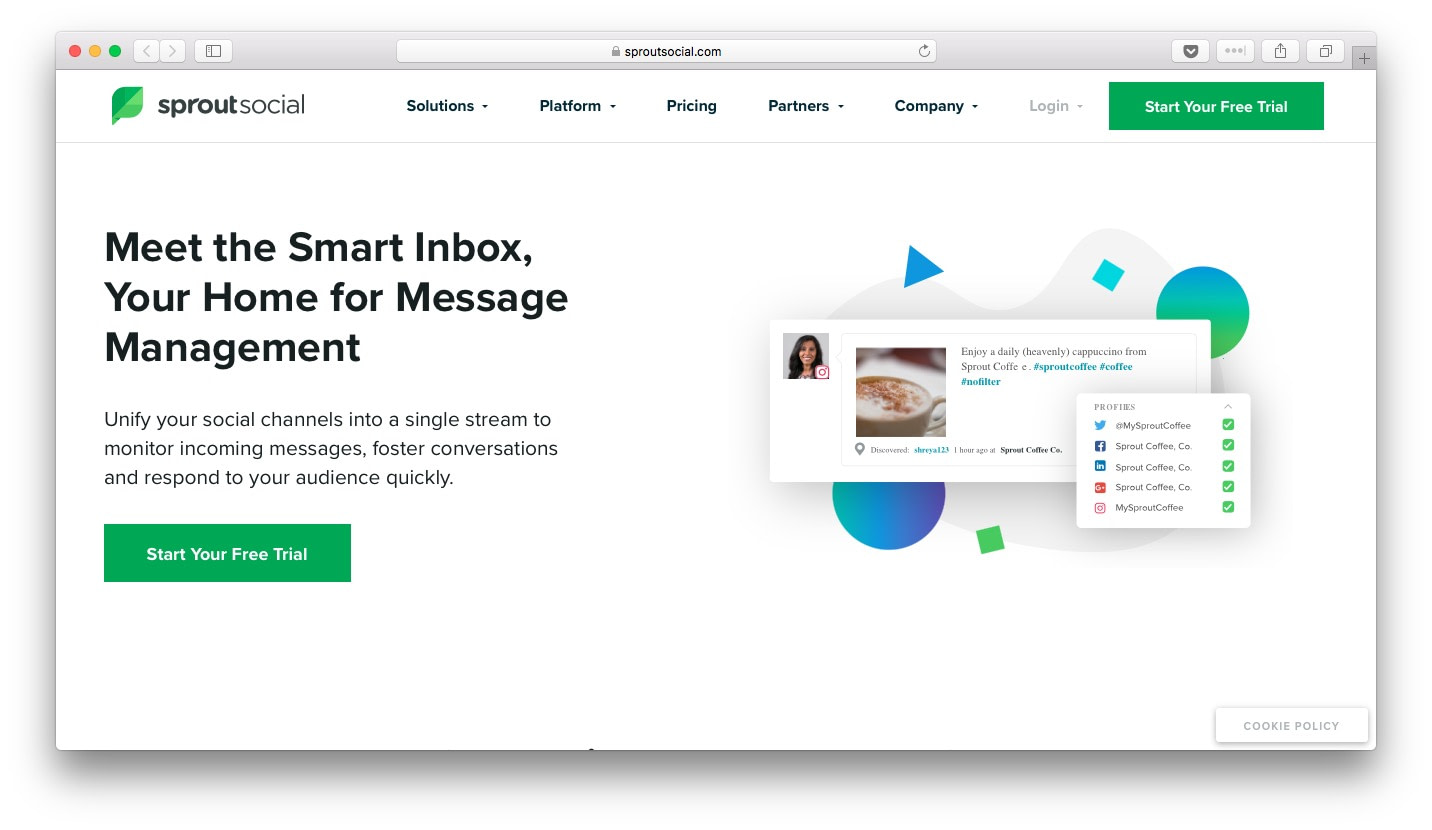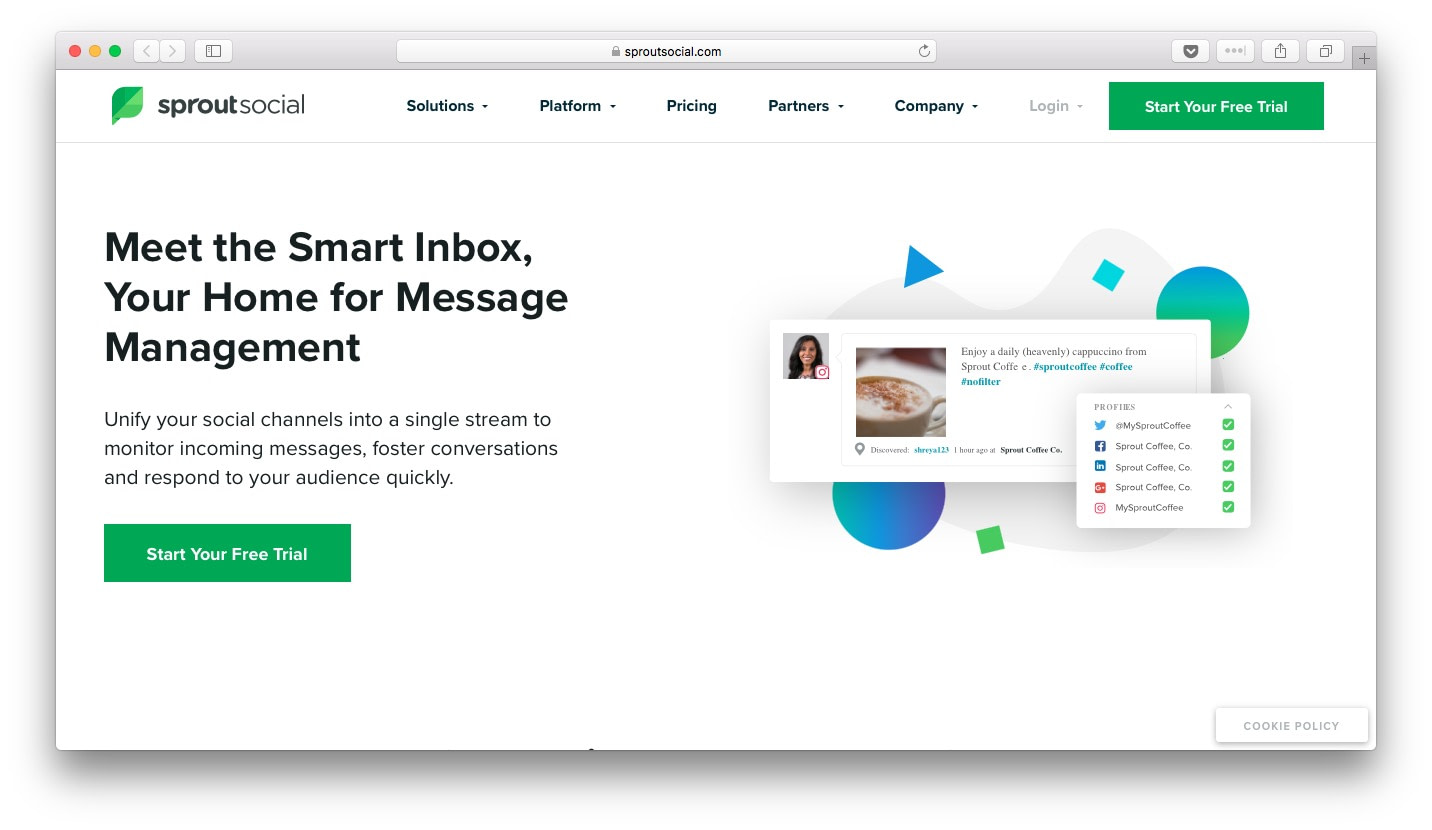 At the end of the day, no business (e-commerce or otherwise) is perfect. Mistakes happen, especially if you're using third parties for shipping and fulfillment. But no matter what, if something goes wrong with an order, ensure that you do whatever you can to make it right – or risk losing a customer with a potentially high lifetime value.
Go to top
2. Provide timely communication regarding order statuses
Customers want to be kept in the loop about their order status from the moment they complete a purchase. 98% of consumers appreciate companies informing them if something bad happens to their order Click To Tweet It's worth noting that seemingly bad news about an order status isn't necessarily perceived as such by a customer. In fact, 98% of consumers say that they appreciate companies that inform them when something bad happens to their order. By volunteering this information and being upfront about it, you're building valuable trust. It's only after your shop has been proven trustworthy that a new customer will then be open to further marketing updates and promotions. With proper post-purchase treatment, these loyal followers may even help you spread the word – sharing your promotions on their own social channels or one-on-one with people in their networks.
Although email is the best and most well-known platform for e-commerce customer communications, channels like text and push notifications are also becoming popular, as 38% of consumers want to hear from retailers in multiple ways.
Unless an order was a total impulse buy, customers usually feel good about the things they've purchased and are more open to receiving post-purchase emails from the companies they've purchased from. In fact, post-purchase emails have double the open rates of regular promotional emails.
Here are a few tips to optimize your post-purchase emails:
Keep the tone light and upbeat.
Don't be pushy, especially if you're trying to upsell. Suggestions are fine – especially if you can incentivize your recipient with a special discount.
Encourage engagement by asking customers to share their purchases on social media, inviting them to follow you on social media and sign up for your email list, inviting them to complete a satisfaction survey, and asking them to leave a review once they receive their purchase.
WooCommerce's
Follow Up extension
can help you to automate and systematize the post-purchase email follow up process. Alternatively, consider outside
email automation service providers
to have much of the communication handled on autopilot.
You can also consider killing two birds with one stone by offering discounts and perks in exchange for a review or for answers to your survey. Use WooCommerce's
Smart Coupon extension
to generate coupons and gift cards for WooCommerce.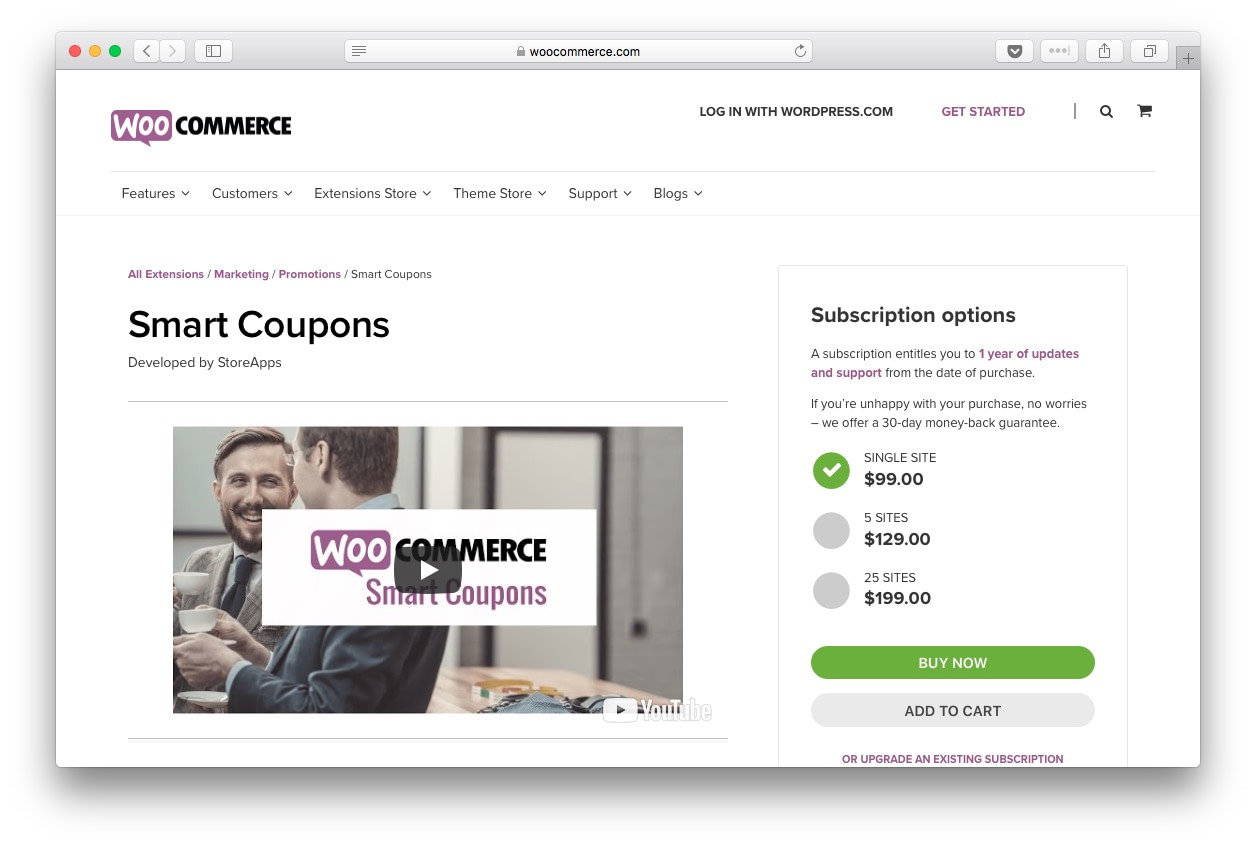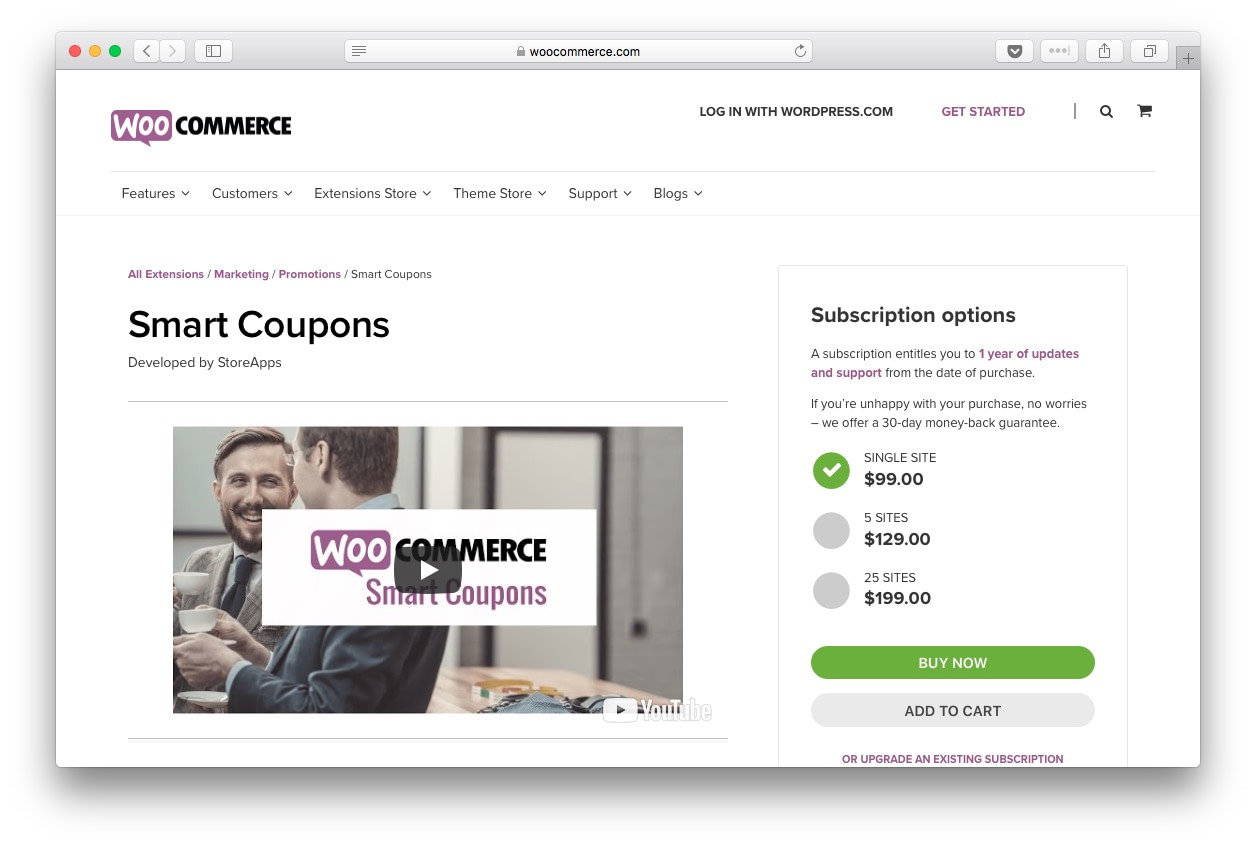 Go to top
3. Encourage customers to join your loyalty program
Loyalty programs are a great way to reward existing customers and encourage them to continue patronizing your brand. Because most people already have a wallet full of punch cards and a smartphone full of loyalty program apps, yours must be uncomplicated and easy to join in order to encourage sign-ups. A few quick tips for creating a winning customer loyalty program:
Make the rewards more about earning points and not so much about giving away discounts.
Create a dedicated landing page that details the loyalty program's benefits and how to join.
Frequently promote the program on your email list and social media.
WooCommerce offers a Points and Rewards extension that can help you easily manage your loyalty program.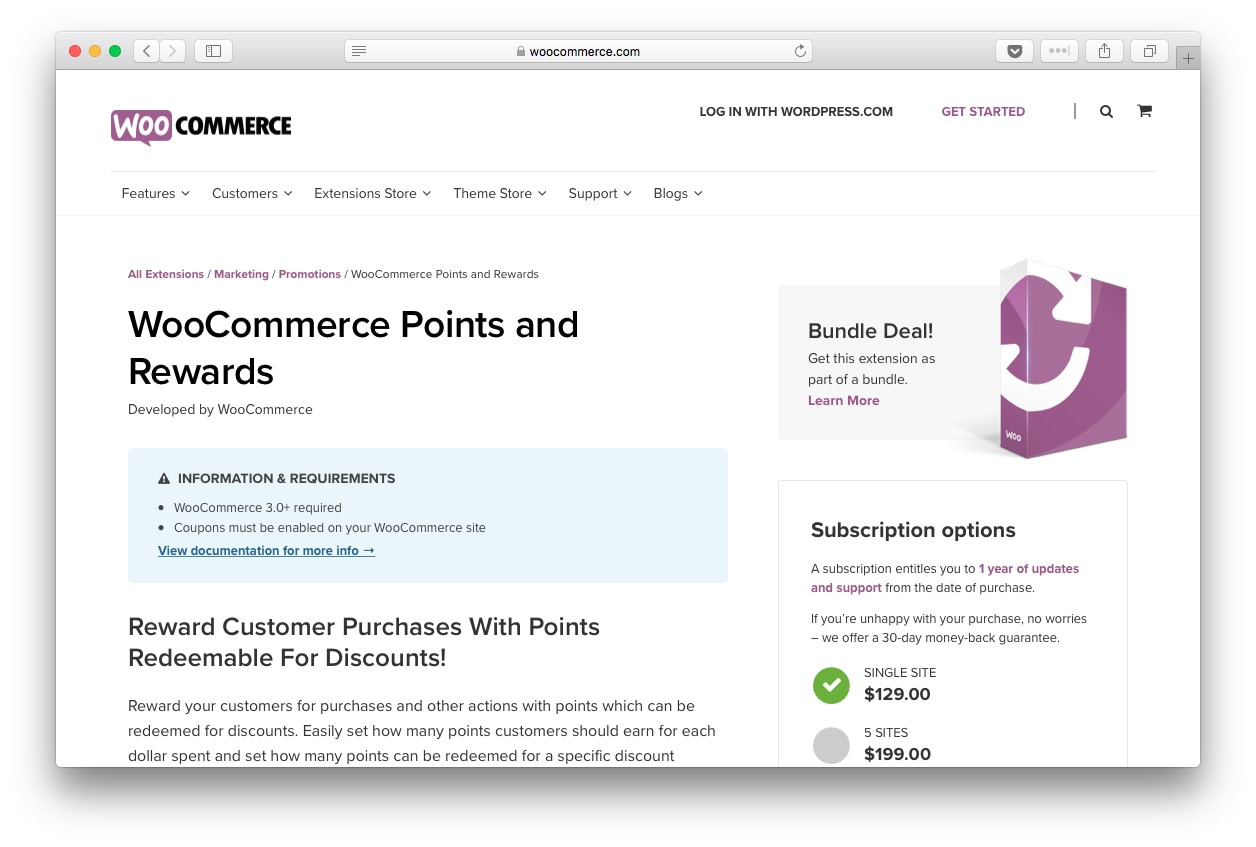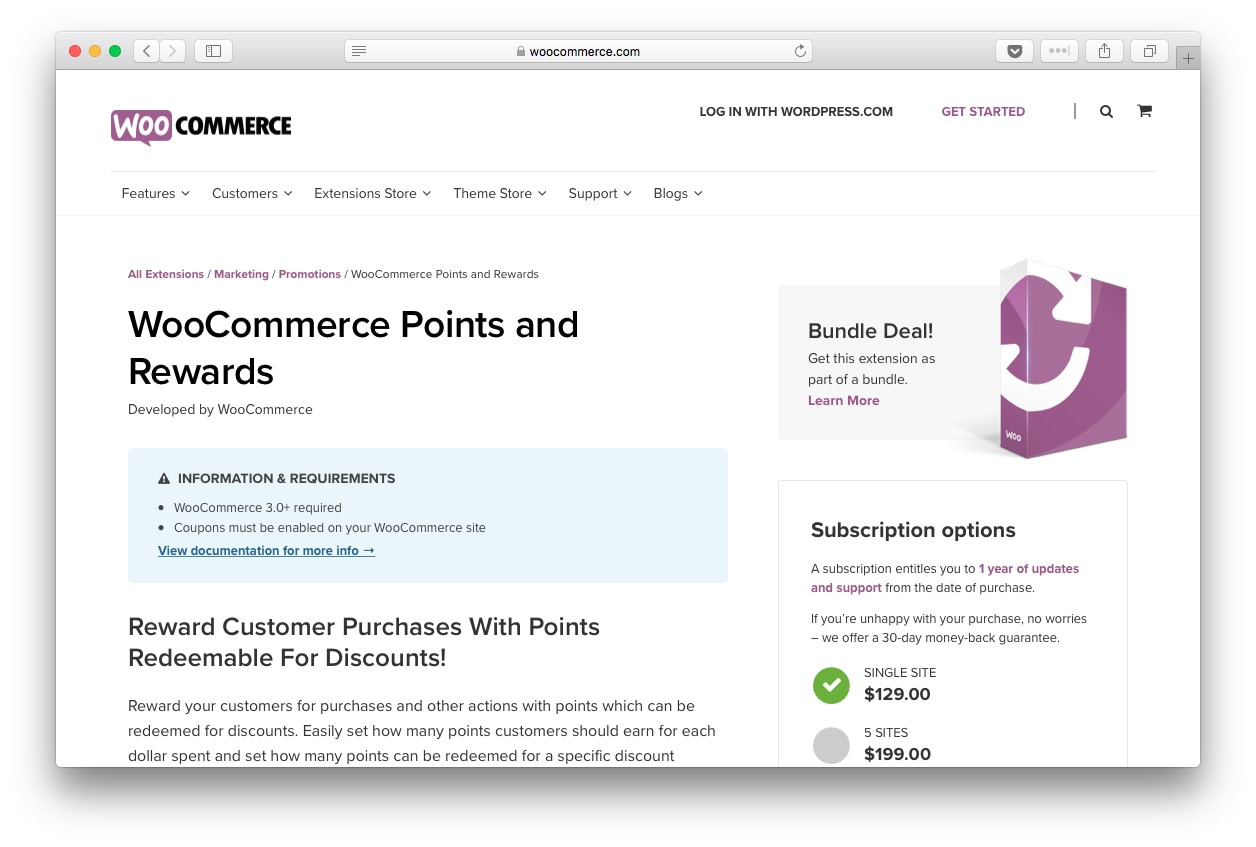 Go to top
4. Send personalized messages
Besides ensuring that email messages are timely, adding personalization can help to improve post-purchase behavior. After all, people appreciate (seemingly) one-to-one emails over something that feels more like a mass send.
86% of consumers say personalization plays an important role in their buying decisions (PDF study) and 87% of shoppers said they are driven to buy more when online stores incorporate personalization. Furthermore, personalized messages deliver 6x higher transaction rates. You might be familiar with the old way of personalizing emails – addressing the customer by their first name in the email or sending them a special discount code on their birthday.
Nowadays, technology has made it possible for businesses to take a step further: sending personalized product recommendations. Amazon is said to make 35% of its revenue from cross-selling in this way.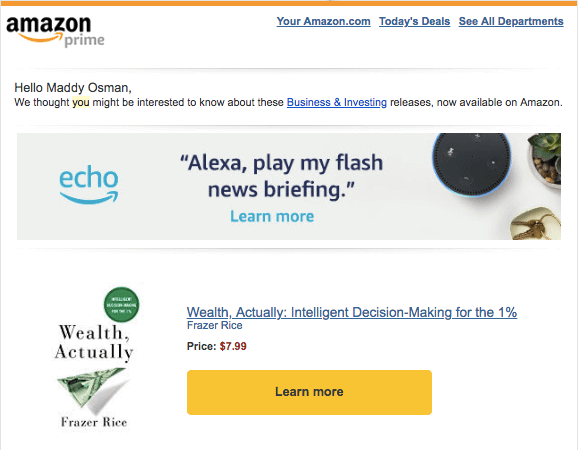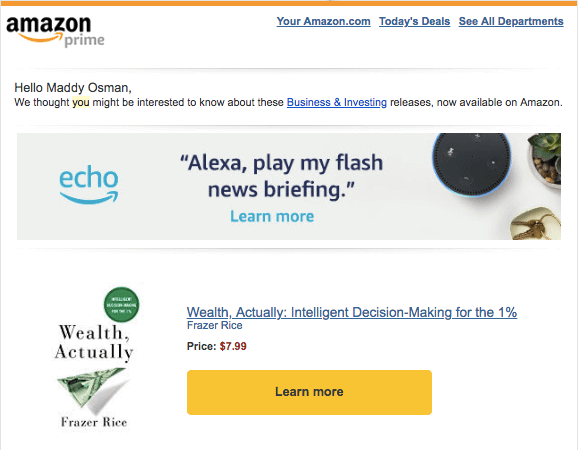 WooCommerce offers a built-in feature that makes it easy to distinguish related products, upsells, and cross-sells. Since not every e-commerce business takes the time to do this, it's an easy way to stand out amongst the competition – and increase your average order value.
Final thoughts: How to encourage profitable post-purchase behavior with WooCommerce
Spending time on the post-purchase experience can feel like unnecessary effort but the numbers are there to support this focus. By keeping customers happy, you're building a trusting relationship that will continue to reap rewards in terms of an increased customer lifetime value and brand advocates who help you reach new customers.
Start by showing your customers that you value them by giving them the attention they need. Communicate and engage with them in a timely manner. Show that you're listening to them and are in tune with their preferences, and they will be yours forever.
What do you think of the whole idea of improving the post-purchase experience in WooCommerce? Have you started working on your store in that area? What is your no.1 challenge with that? Let us know in the comments or tweet @codeinwp How to optimize post-purchase #behavior #WooCommerce #data 🛒 Click To Tweet …
Don't forget to join our crash course on speeding up your WordPress site. With some simple fixes, you can reduce your loading time by even 50-80%: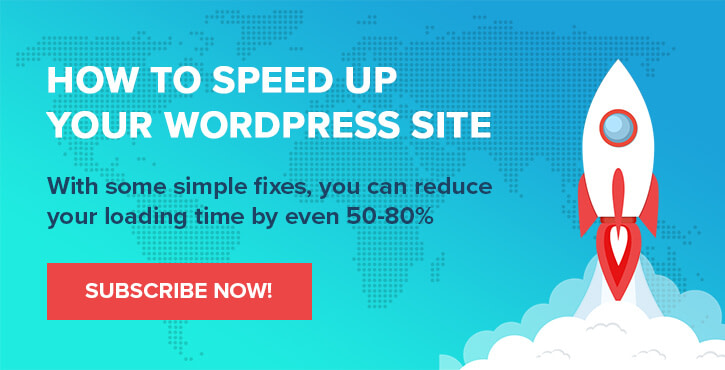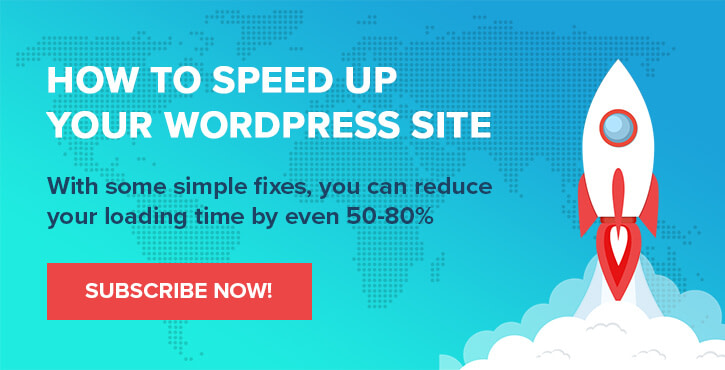 Was this topic
helpful?
0% of users found this helpful