Hey guys! It's another great day because it's the day of tech comics! I just love the smell of tech comics in the morning, which is perhaps why I find myself waiting all month for tech comics day to roll around!
But enough of me and my quirks; today, our tech comic grab bag of banter includes problems with language / weaponized clients, a map to the pitfalls of product development, a sympathy card for anyone who ever lost a function during the rush to update, and a guide to the emotions of product development.
If you like these chuckles then you'll be happy to hear that we release a fresh batch of comics every month. Check out our archive whenever you need a boost during the day.
Once again, the lion's share of the praise goes to our illustrator João Santos, who works with us on the ideas and the illustrations every month.
So, I think that's just about enough from me! Let's browse through October 2018's tech comics. I have a favorite already, but drop us a comment and let us know which one tickled your fancy the most.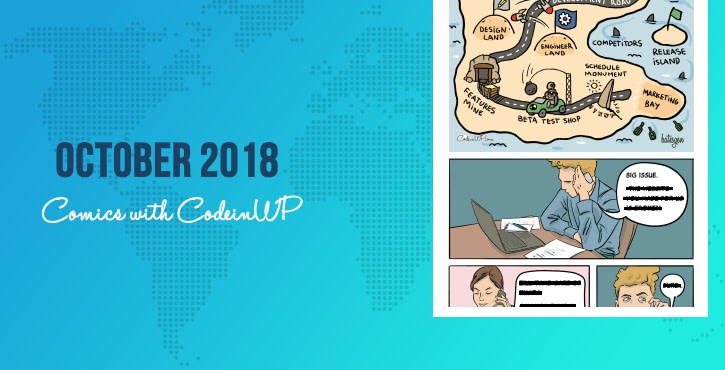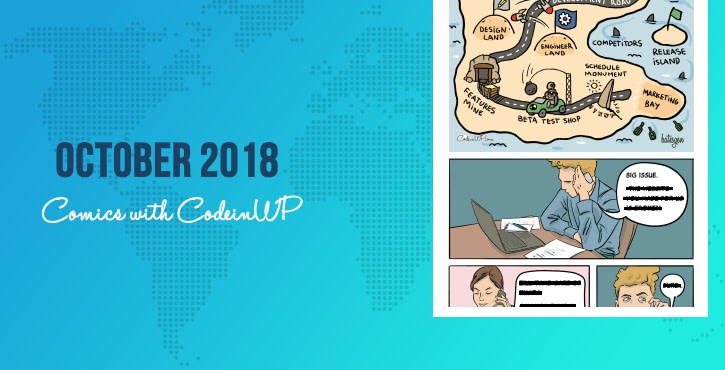 October 2018 Comics w/ CodeinWP ✏️ ... #Screenshots #Product-Dev #Clients
Click To Tweet
October 2018 Comics with CodeinWP: Screen-Shots, Map of Product Development, Stages of Product Creation, Deprecated Functions 🙅
Communication breakdown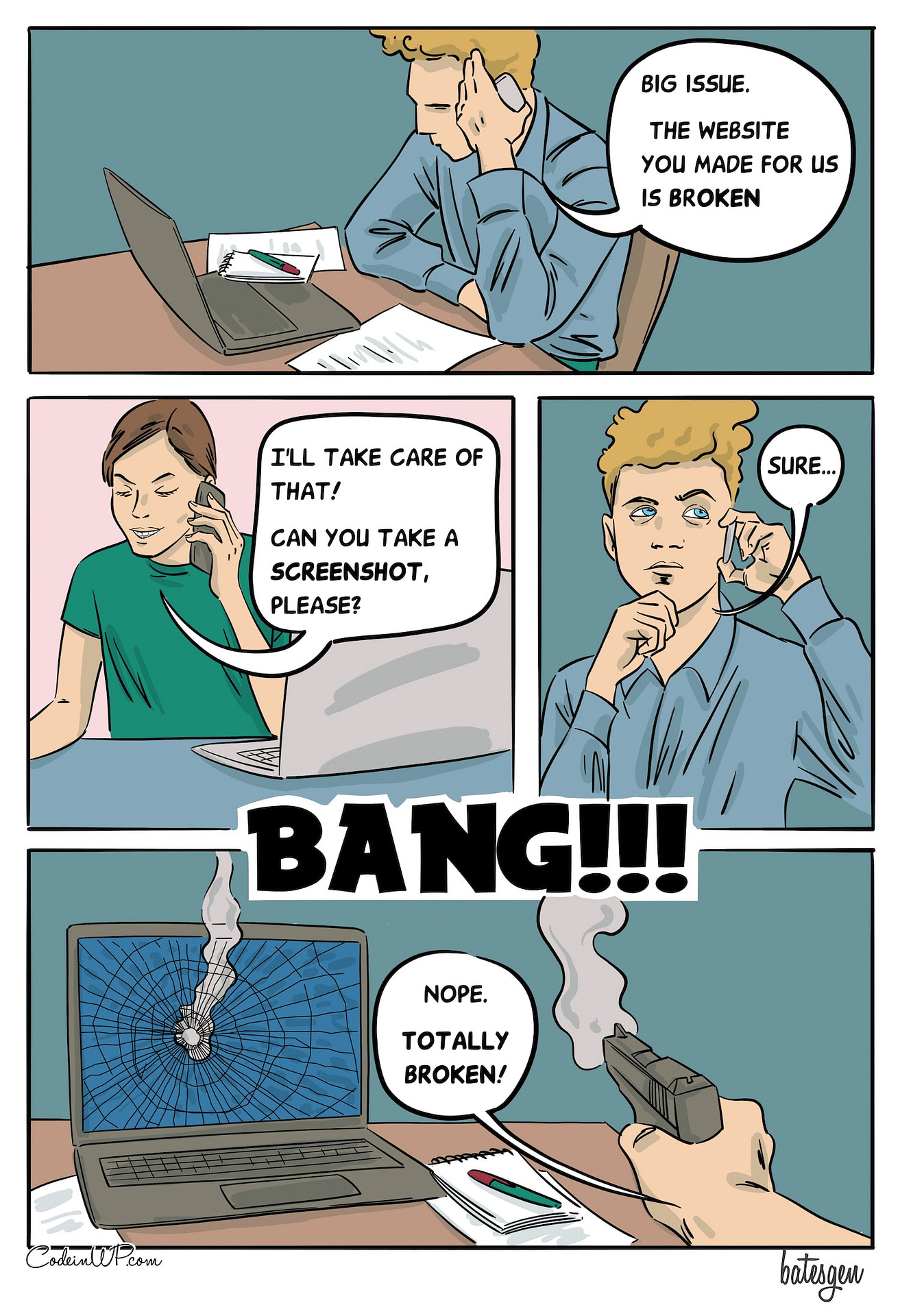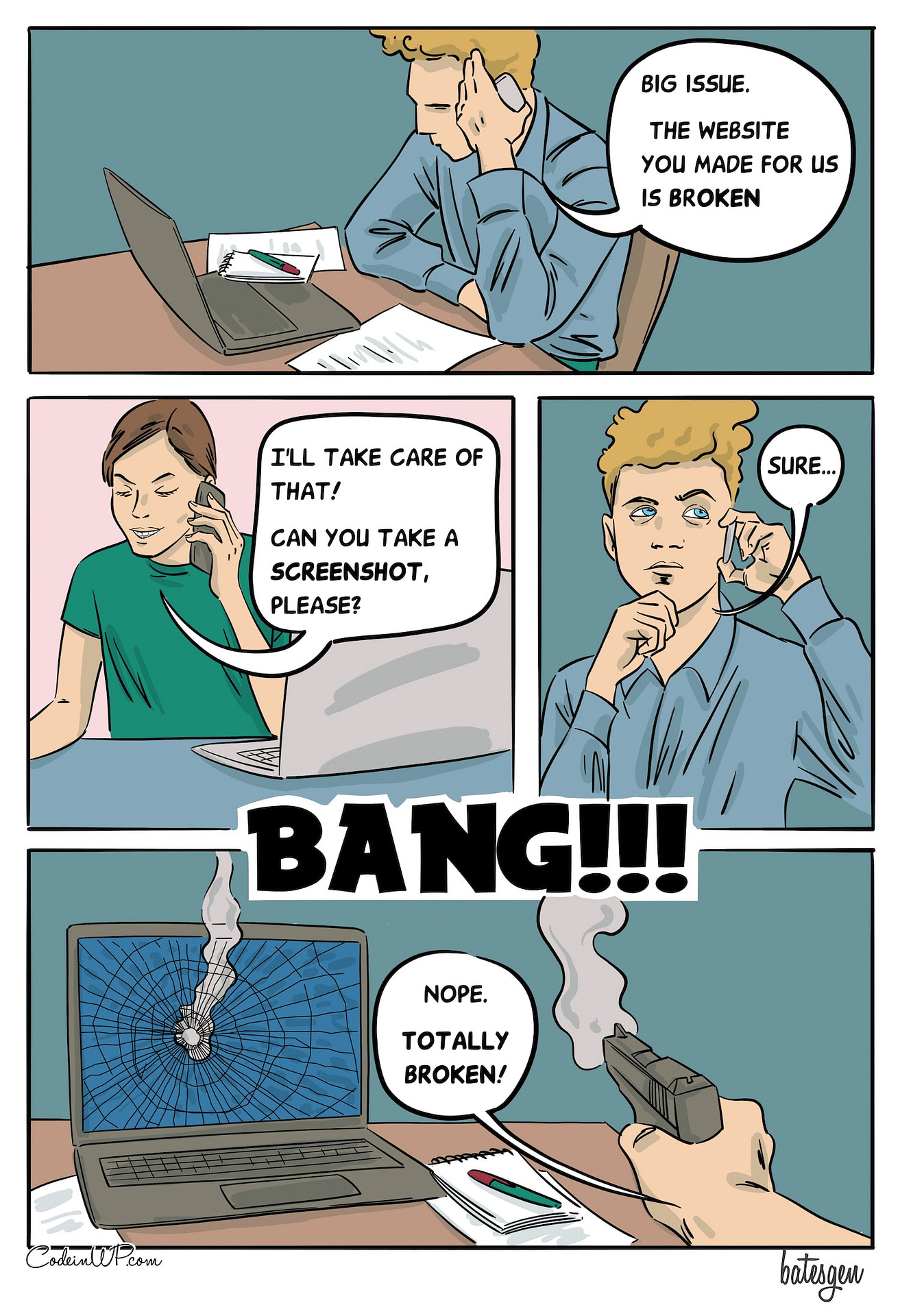 When your communication plan has to account for weapons and live ammunition, then something is wrong.
Go to top
Sympathy for the developer
Why do the good deprecate so young? Go to top
When you can't go around it just go through it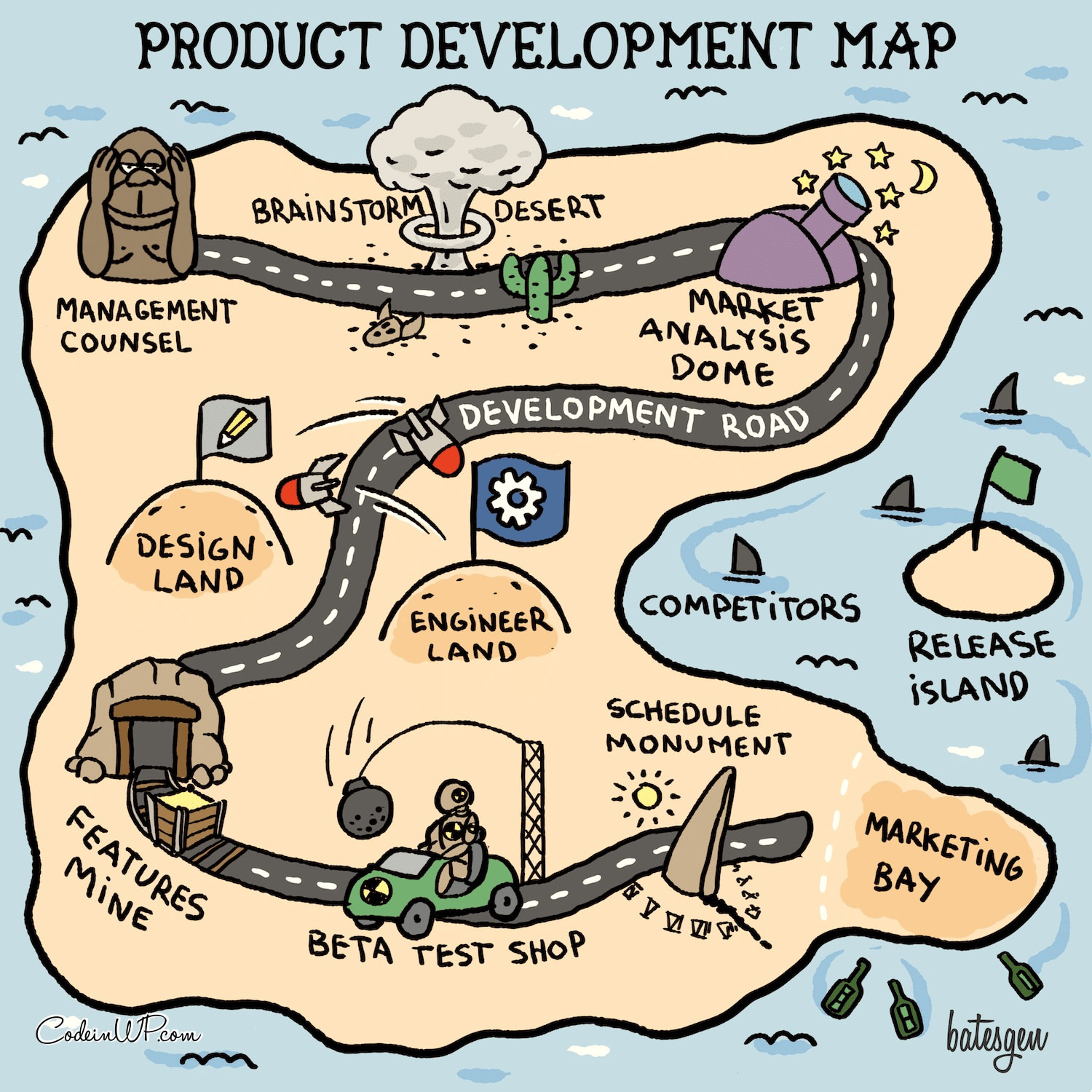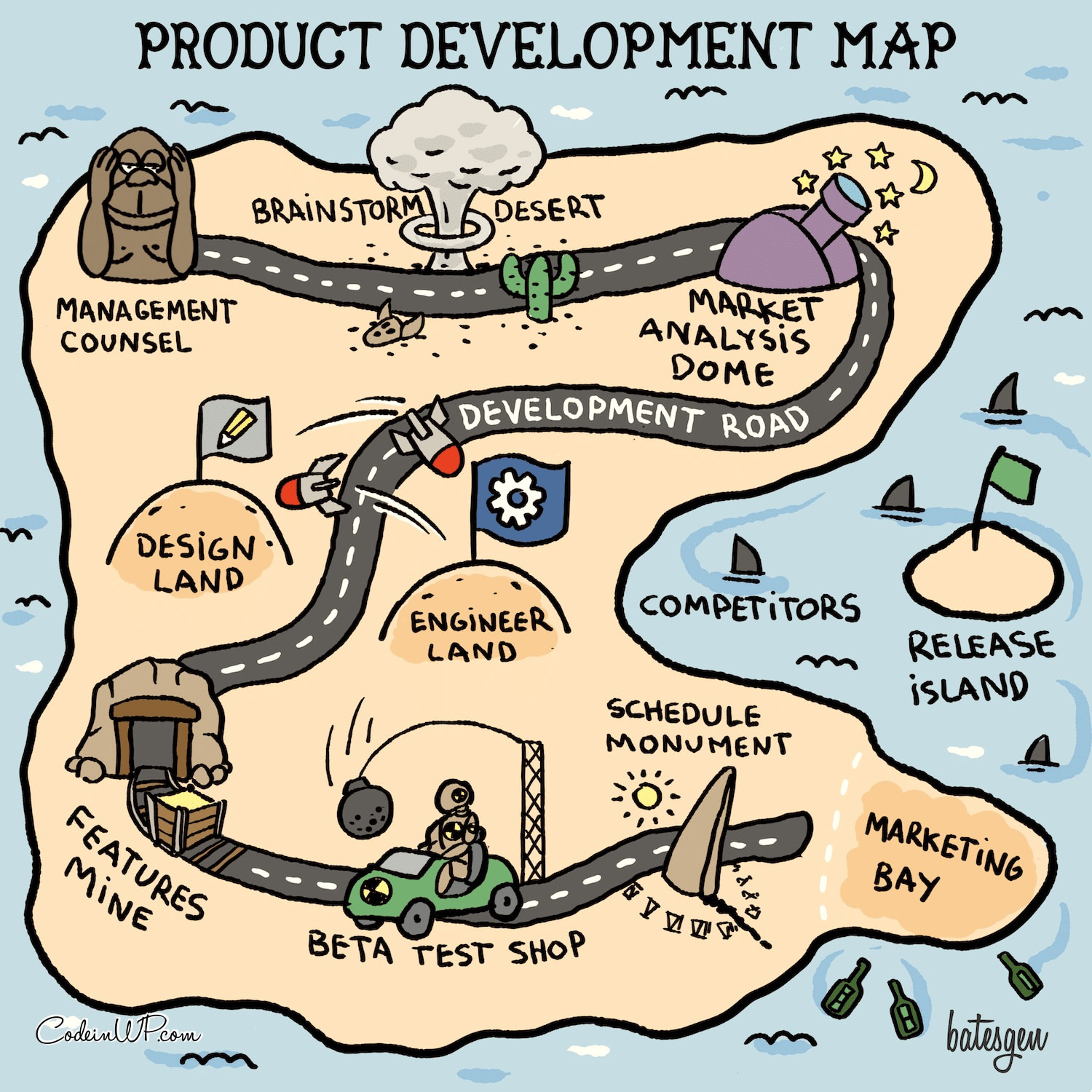 All you need is a plan, a map, and courage. A lot of courage.
Go to top
The unavoidable stages of product development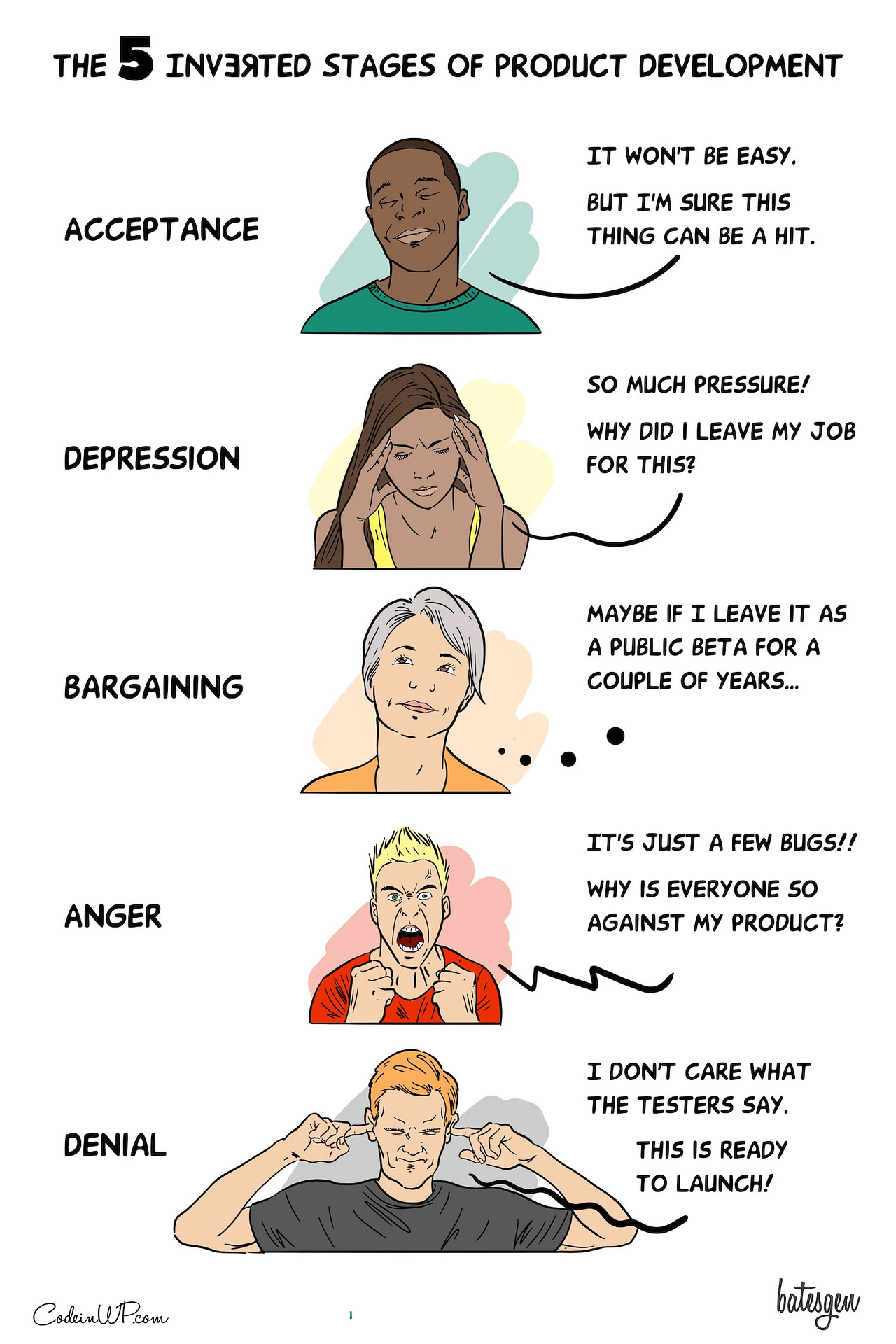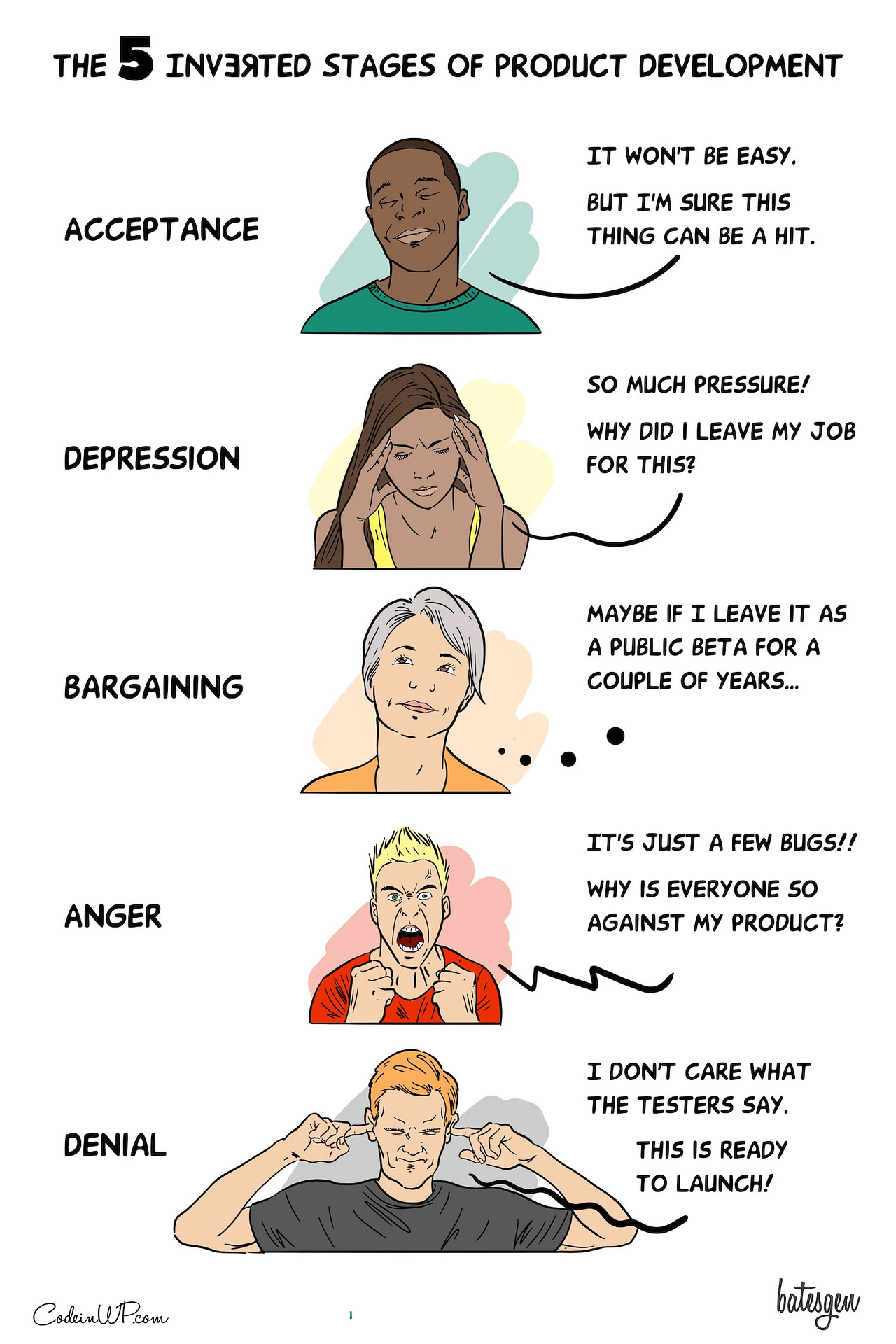 Somewhere after all that is the part where you succeed massively, and make loads of money … so I'm told.
Go to top
Where we're going we don't need roads…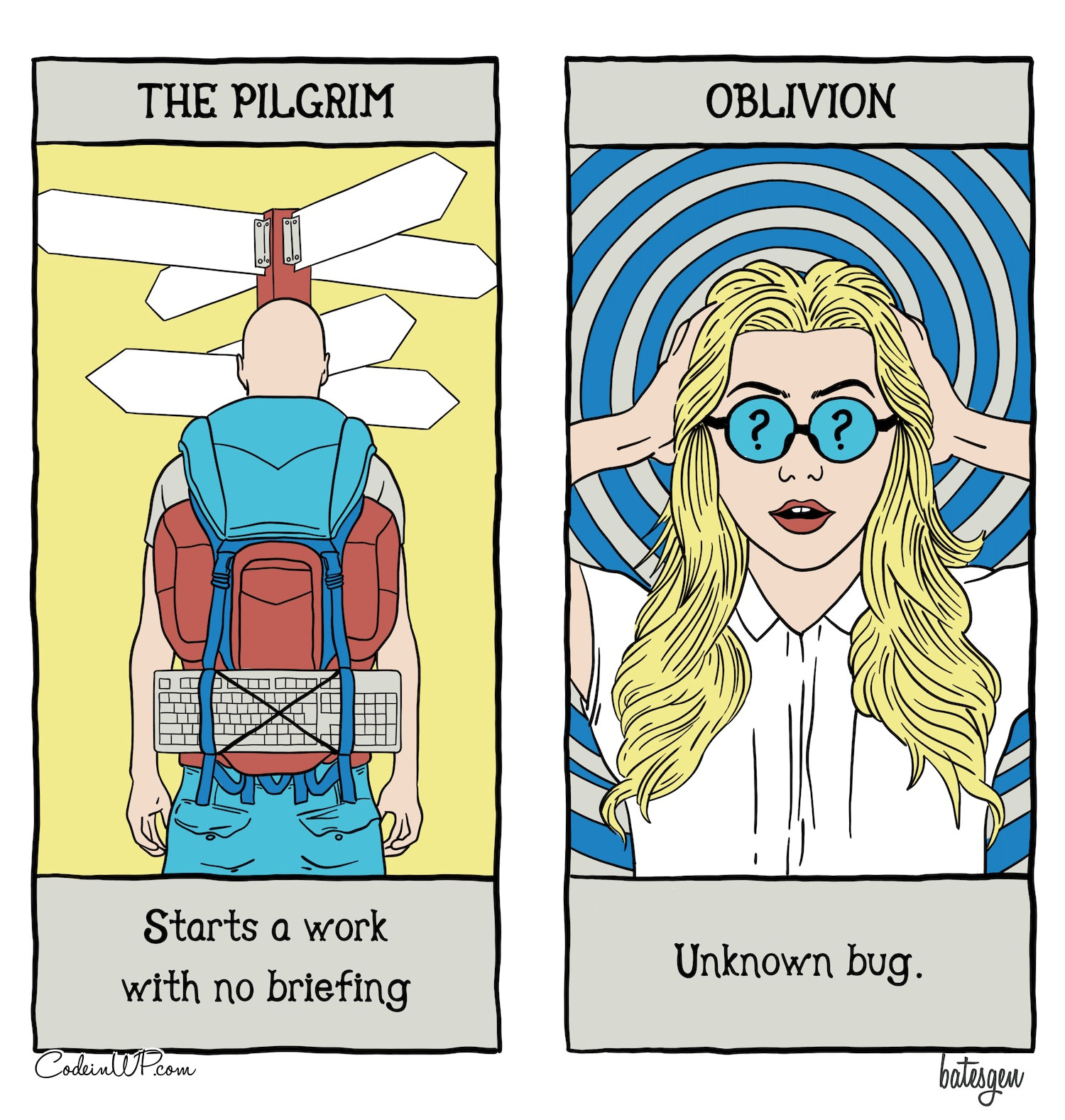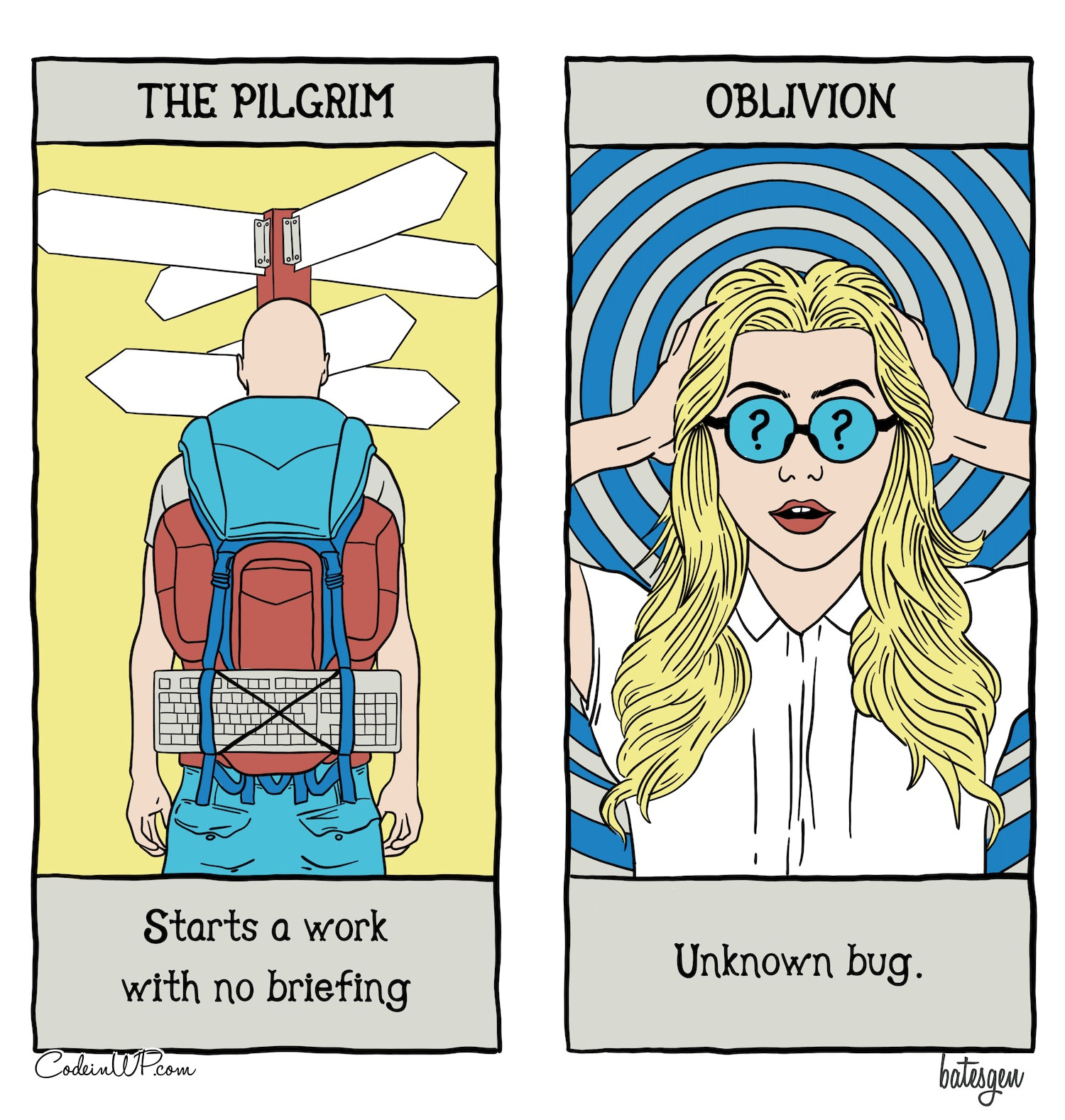 A known bug is easy to fix, but then you have bugs you know that you don't know. They're a little trickier.
Go to top And, sadly, that brings us to the end of this month's mirth. These tech comics would make a perfect gift for your Twitter team, Facebook friends, or Pinterest pals. What's more, we have made them easy to share with a simple hover + click. If this is your first time here, then bookmark this page to be ready for next month.
Do you have an idea for a tech comic rolling around in your brain? Share it with us in the comments. We might get it illustrated!
Until then, we can't wait to see you in November. Take care! 👋
You may also be interested in:
October 2018 Comics w/ CodeinWP ✏️ ... #Screenshots #Product-Dev #Clients
Click To Tweet
Don't forget to join our crash course on speeding up your WordPress site. With some simple fixes, you can reduce your loading time by even 50-80%: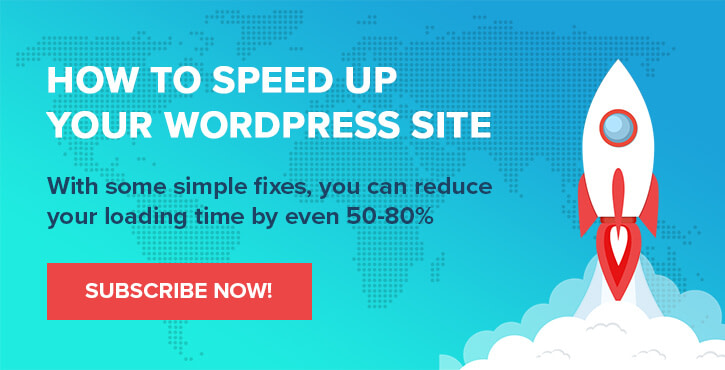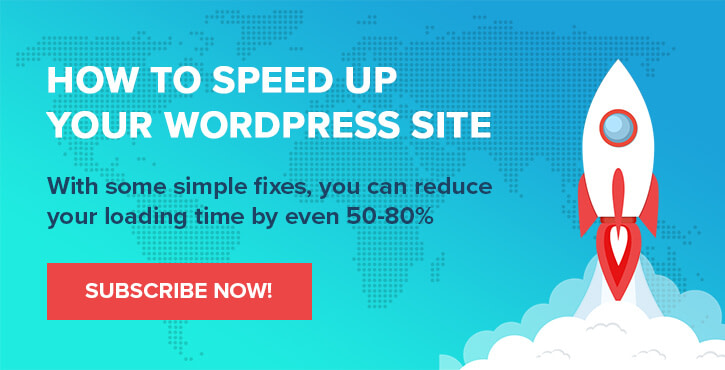 Was this topic
helpful?
0% of users found this helpful