We have a new series that we'd like to share with you!
As you can see, it's all about comics – WordPress comics!
We always love to experiment with new content ideas, and this time we just couldn't resist doing something purely for fun. Hence, comics!
Most of what you'll see here is related to WordPress in one way or the other. Granted, not everything is strictly "in-the-trenches WordPress," but still! We hope to cover many diverse aspects of our lives as developers, designers, writers, support engineers, and marketers. Right off the bat, I'm more than positive that you will resonate with at least a couple of these comic strips!
Now, let's start the first edition of this "WordPress Comics of the Month" series with a set of illustrations created by Christian Mirra, a really talented artist. We hope you'll enjoy what you see here and leave this roundup with a big smile on your face – just like the one we had when we saw these comics for the first time. 😀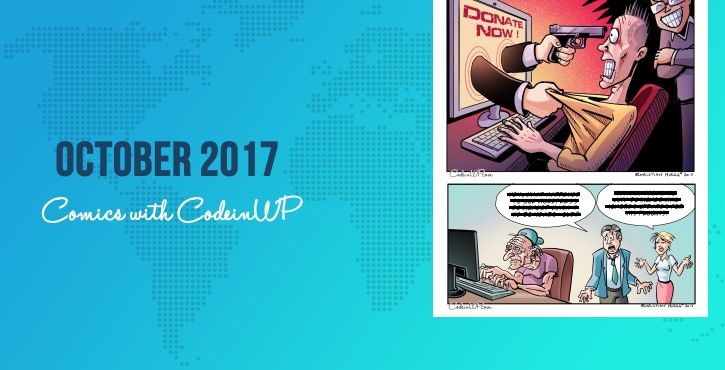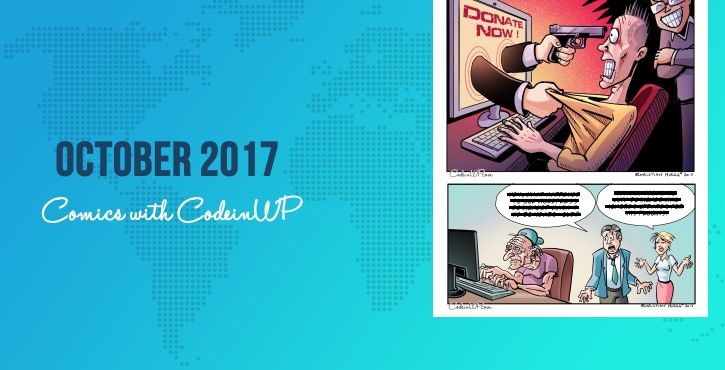 #WordPress comics of the month - October 2017 with @codeinwp
Click To Tweet
October 2017 WordPress Comics
The end justifies the means, right?
Go to top
Your common "one-star review" scenario…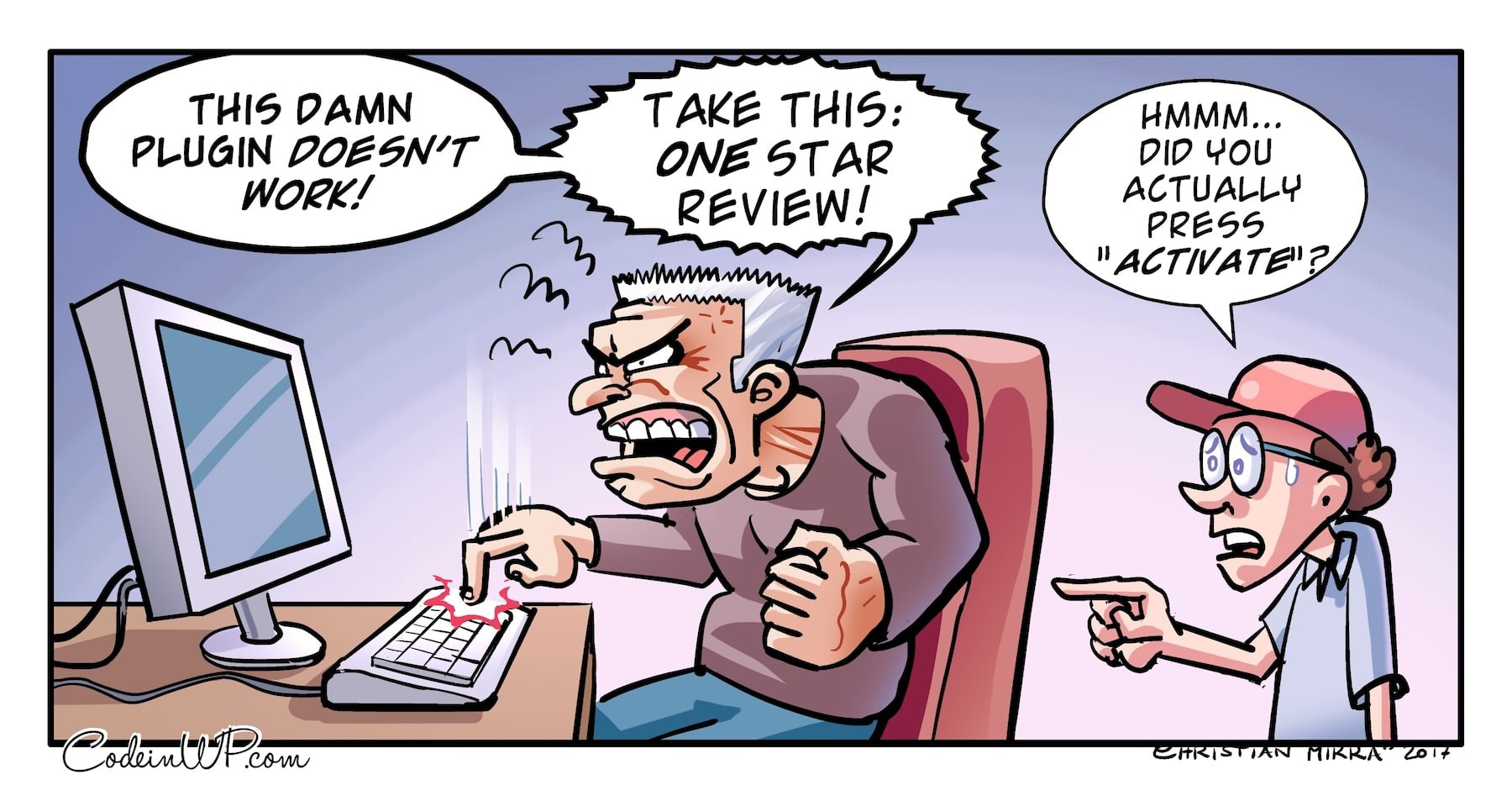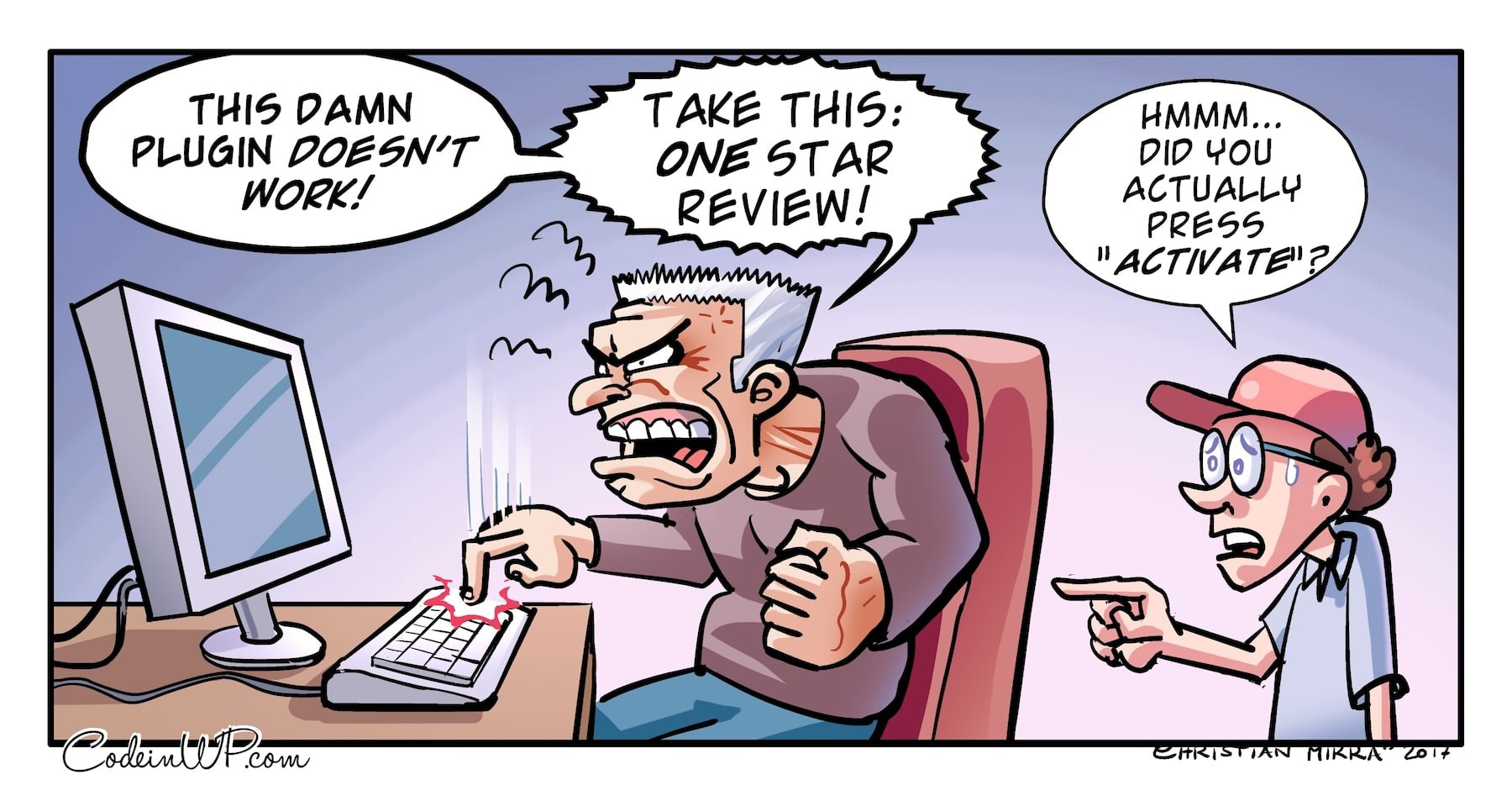 Is it just me or it's not the plugin that should receive the one-star review?
Go to top
The first rule is…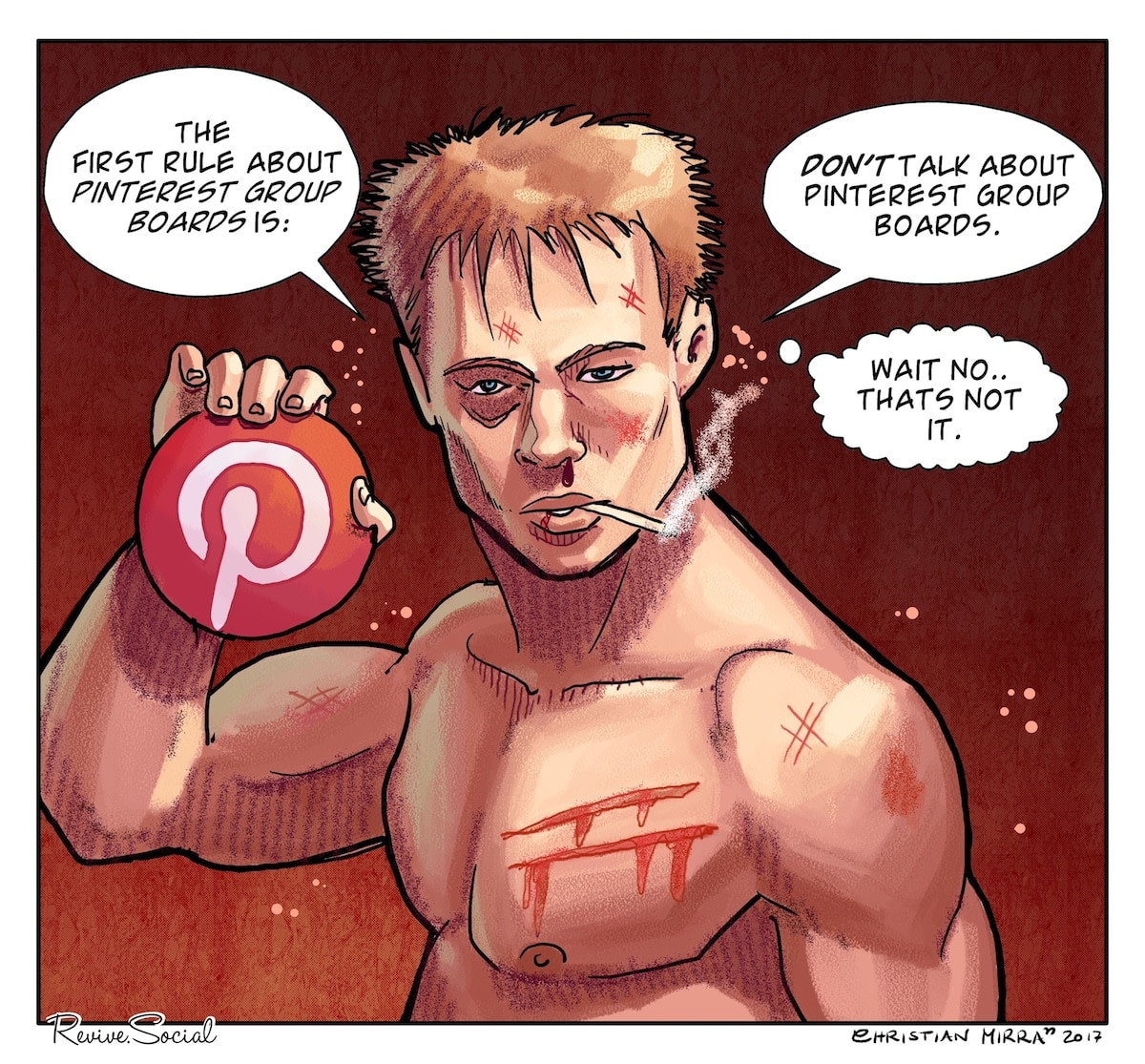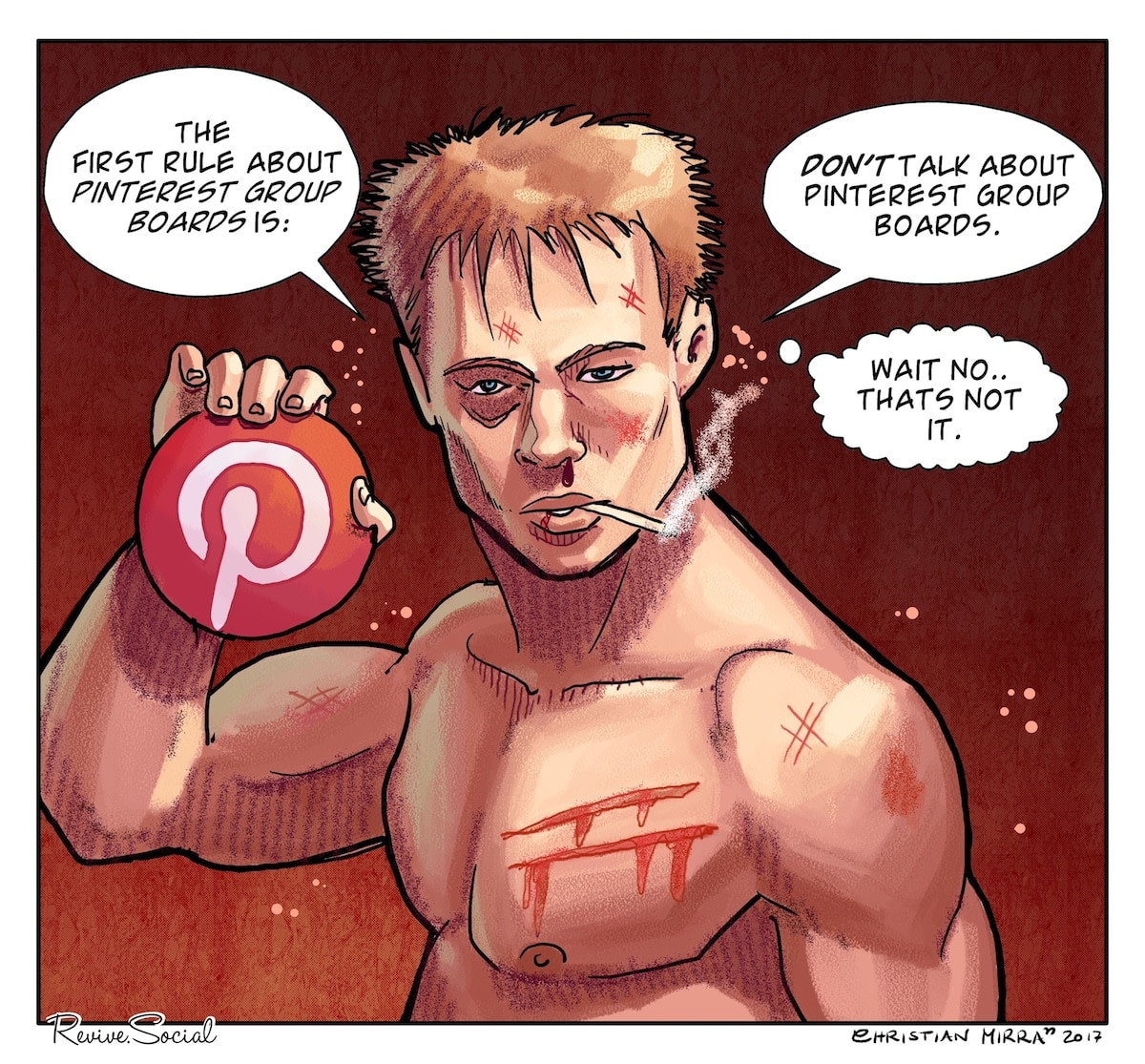 Okay, but why should people talk about Pinterest group boards anyway? Because they can be
beneficial for your business
.
Go to top
This is (more or less) how you make RSS feeds work…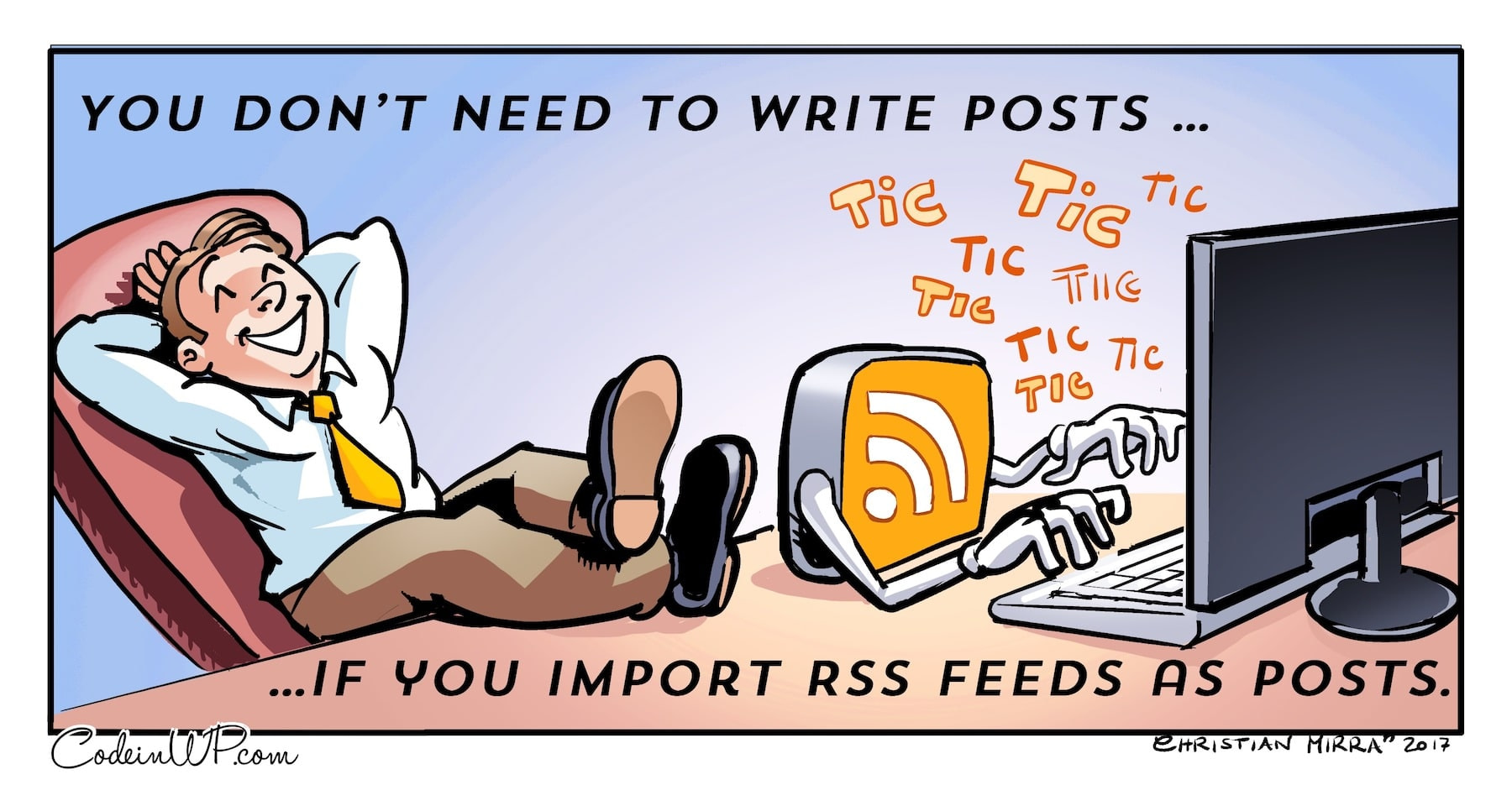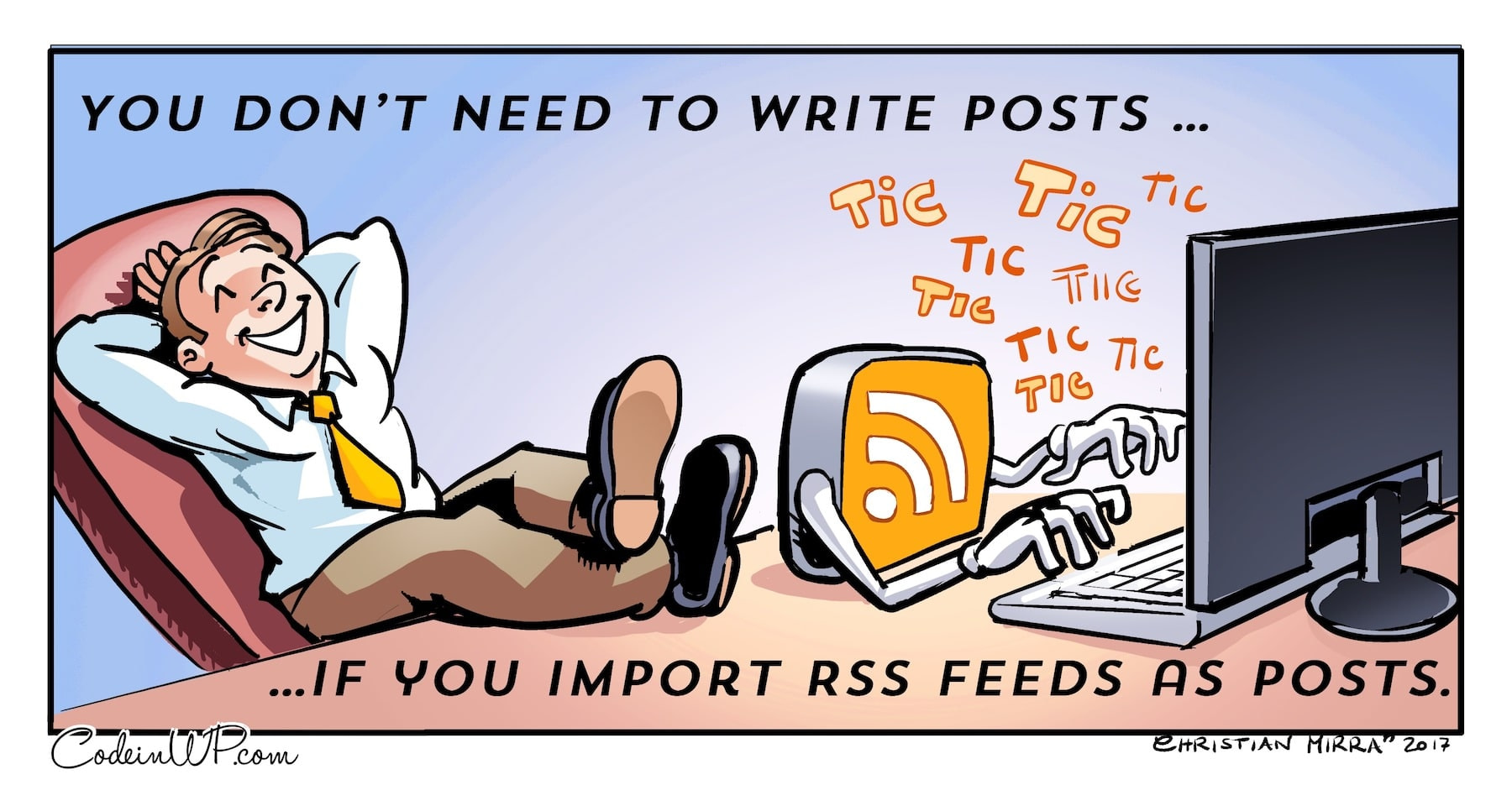 Why waste time writing when there's always someone who will do it for you?
RSS feeds seem to be on the job
.
Go to top
Don't be the 90-year-old adolescent designer…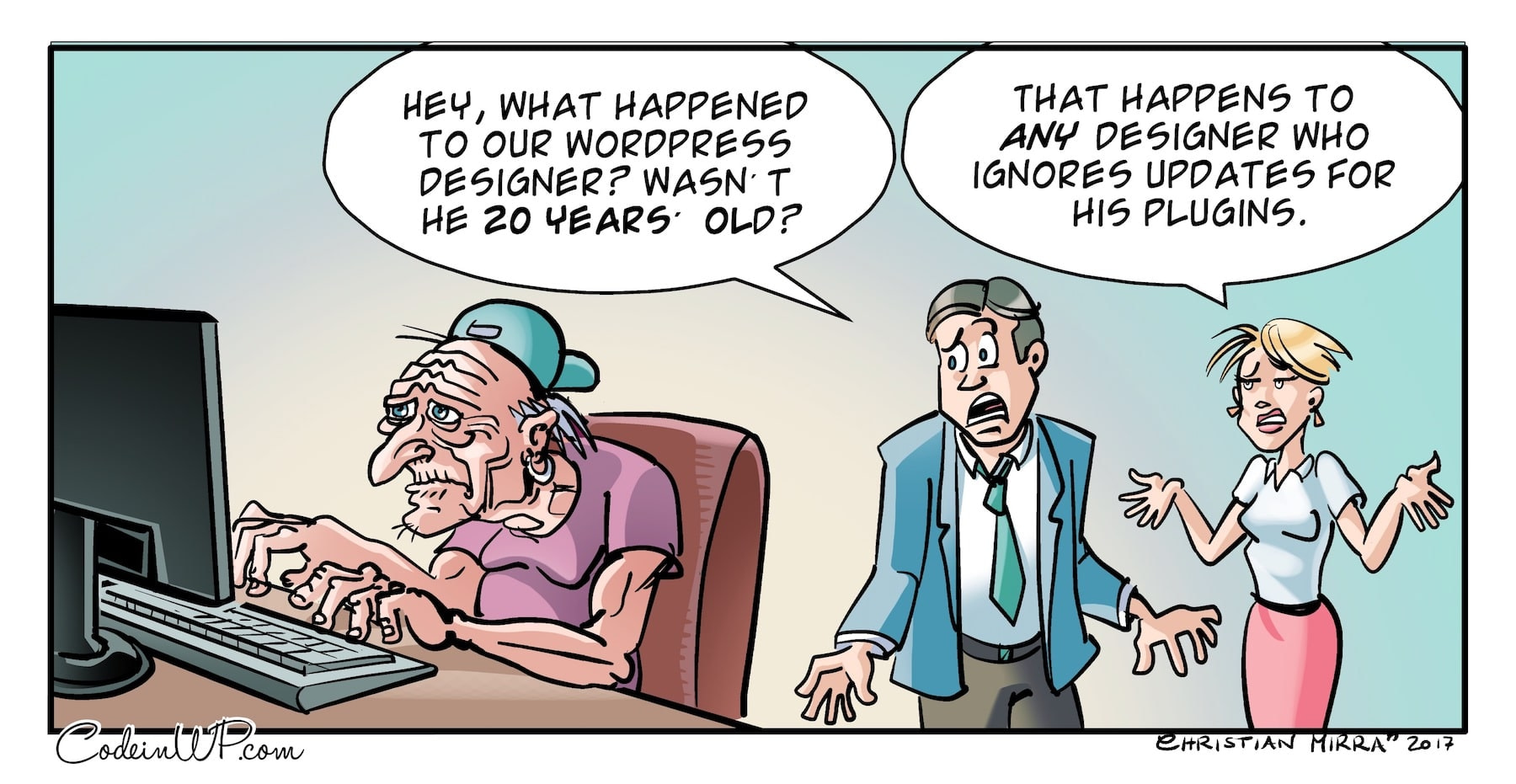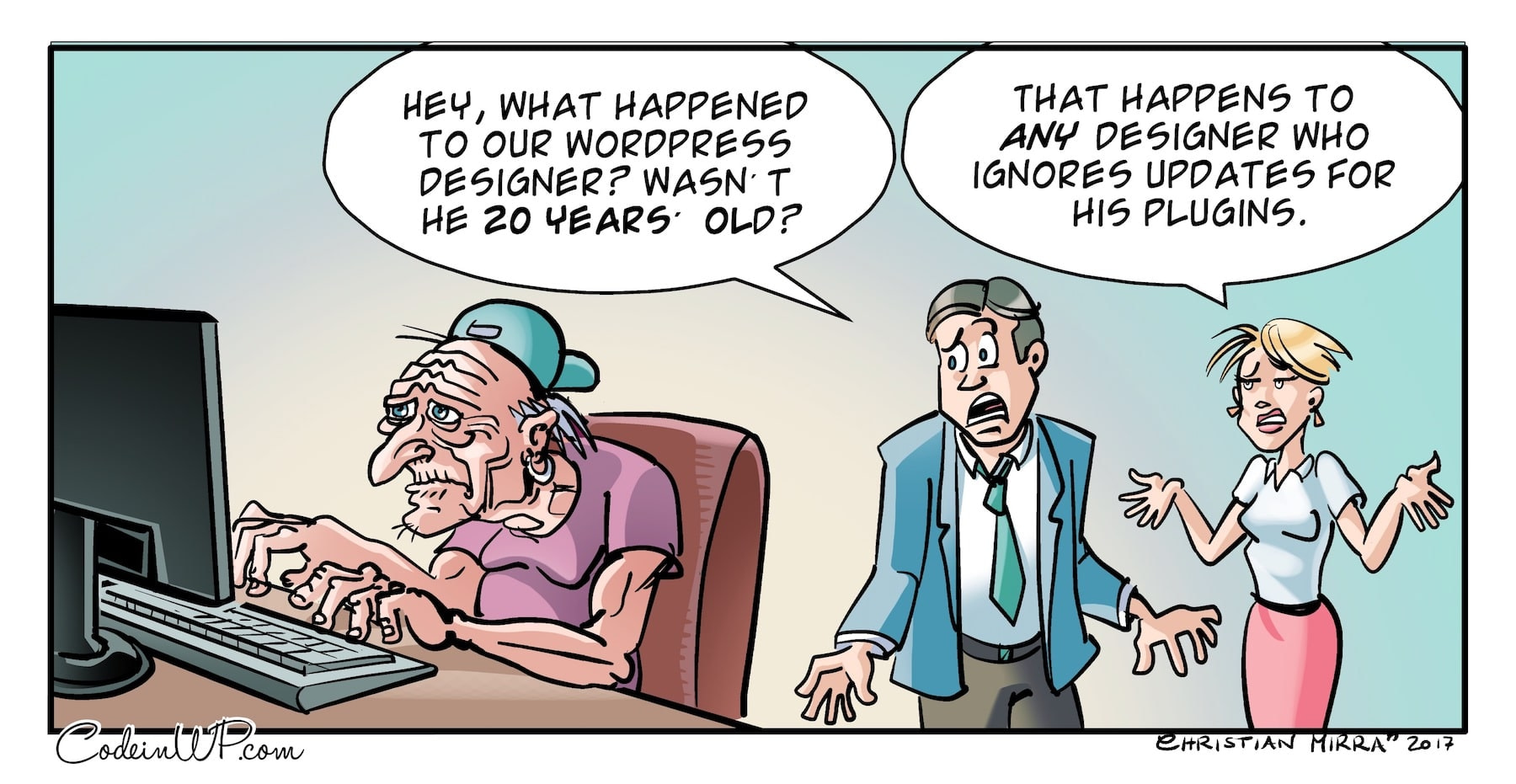 "Knock, knock! Do you have five minutes to talk about
updating your WordPress site
?"
Go to top
That sums up this first edition in the series – October 2017 WordPress comics. We're planning to feature some illustrated WordPress news next time, based on our
monthly news series
. Now, we would love to hear your thoughts. Have you ever been confronted with any of the situations above? 🙂
#WordPress comics of the month - October 2017 with @codeinwp
Click To Tweet
Don't forget to join our crash course on speeding up your WordPress site. With some simple fixes, you can reduce your loading time by even 50-80%: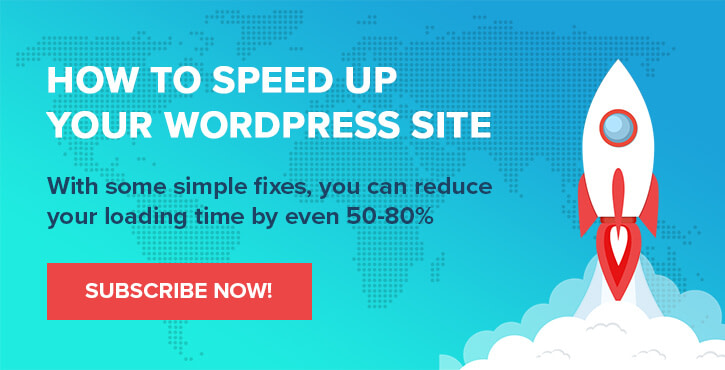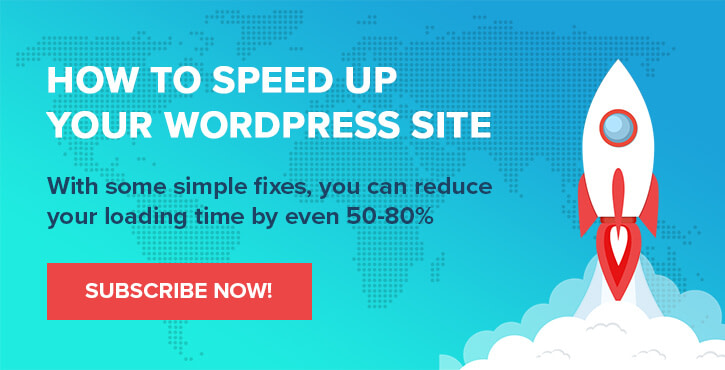 Was this topic
helpful?
0% of users found this helpful