Hello WordPress people! They say laughter is the best medicine – like, for everything(!) – so today is that day of the month again when our purpose is nothing but making you smile. Welcome to WordPress Comics of the Month for November 2017!
This is only the second episode in this series, but I have to admit that I surely enjoy the time we're spending working on those comics! Our
original post
was well received by the community, so now we are back with six more comic strips for you. This time, illustrated by João Santos.
By the way, the ideas for these are either our own or come from the artist, but we're open to suggestions from you guys, too! If you have something in mind, we are glad to hear it, and possibly use it in one of the future comics. Hit us up in the comments!
Without further ado, this is the November 2017 edition of WordPress comics with CodeinWP! We hope you'll have a great time while scrolling through these. 🙂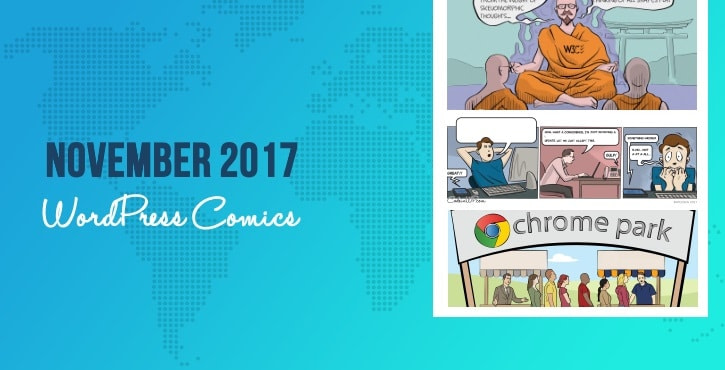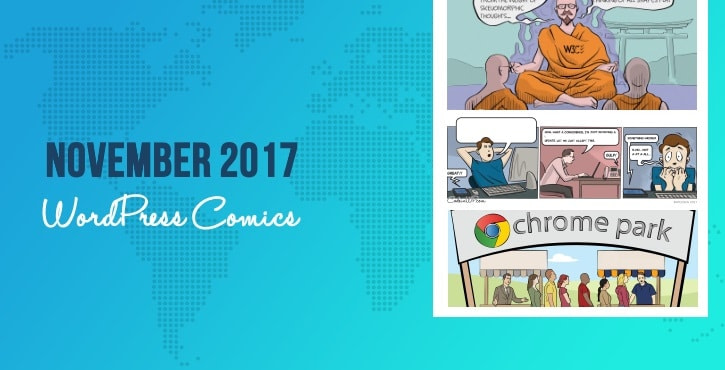 #WordPress comics of the month - November 2017 Click To Tweet
November 2017 WordPress Comics
The never-ending scare of new WordPress updates knocking on the door…


Remember web developer's commandment #1: If things "just work" then you're not taking enough risk!
Go to top
Just your average donations plugin…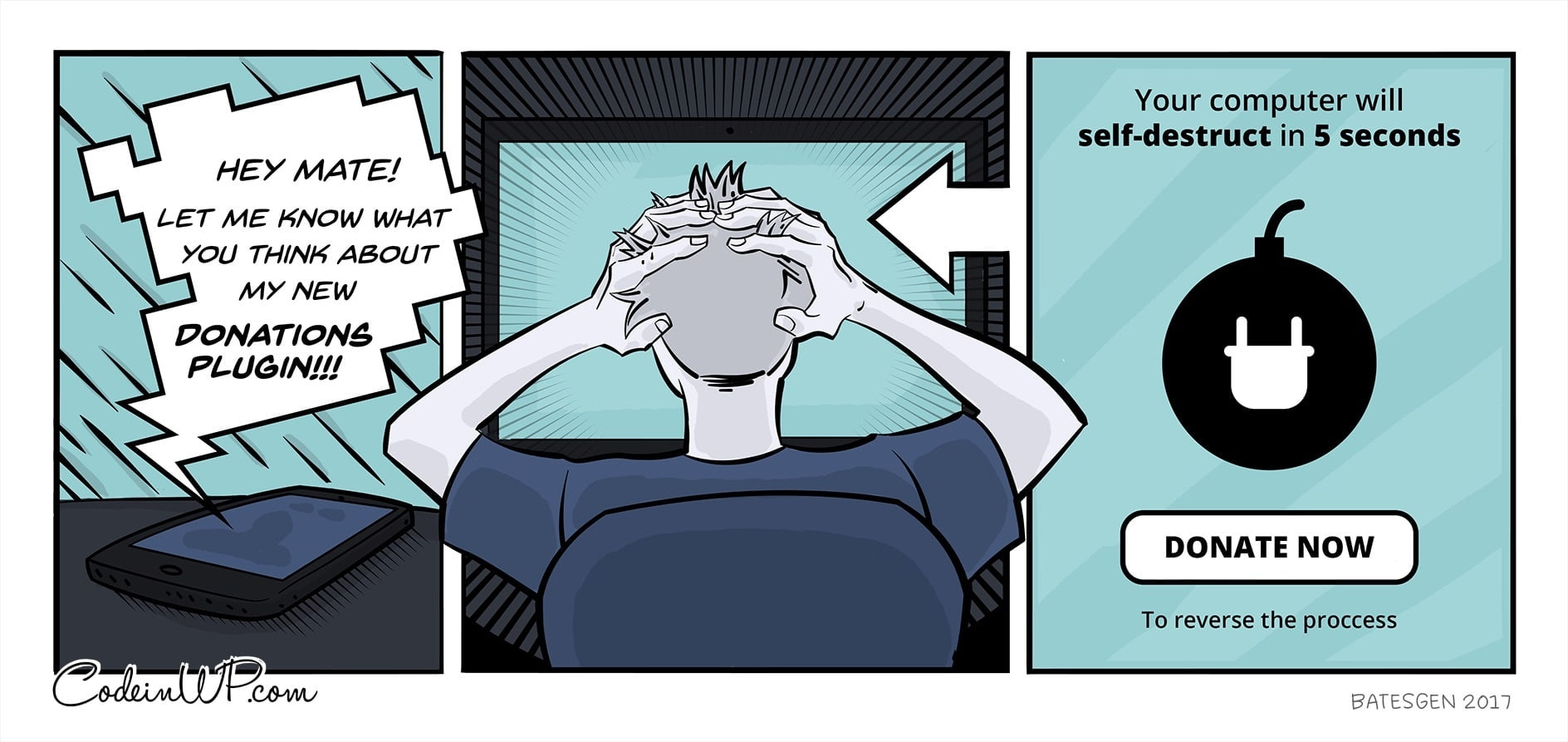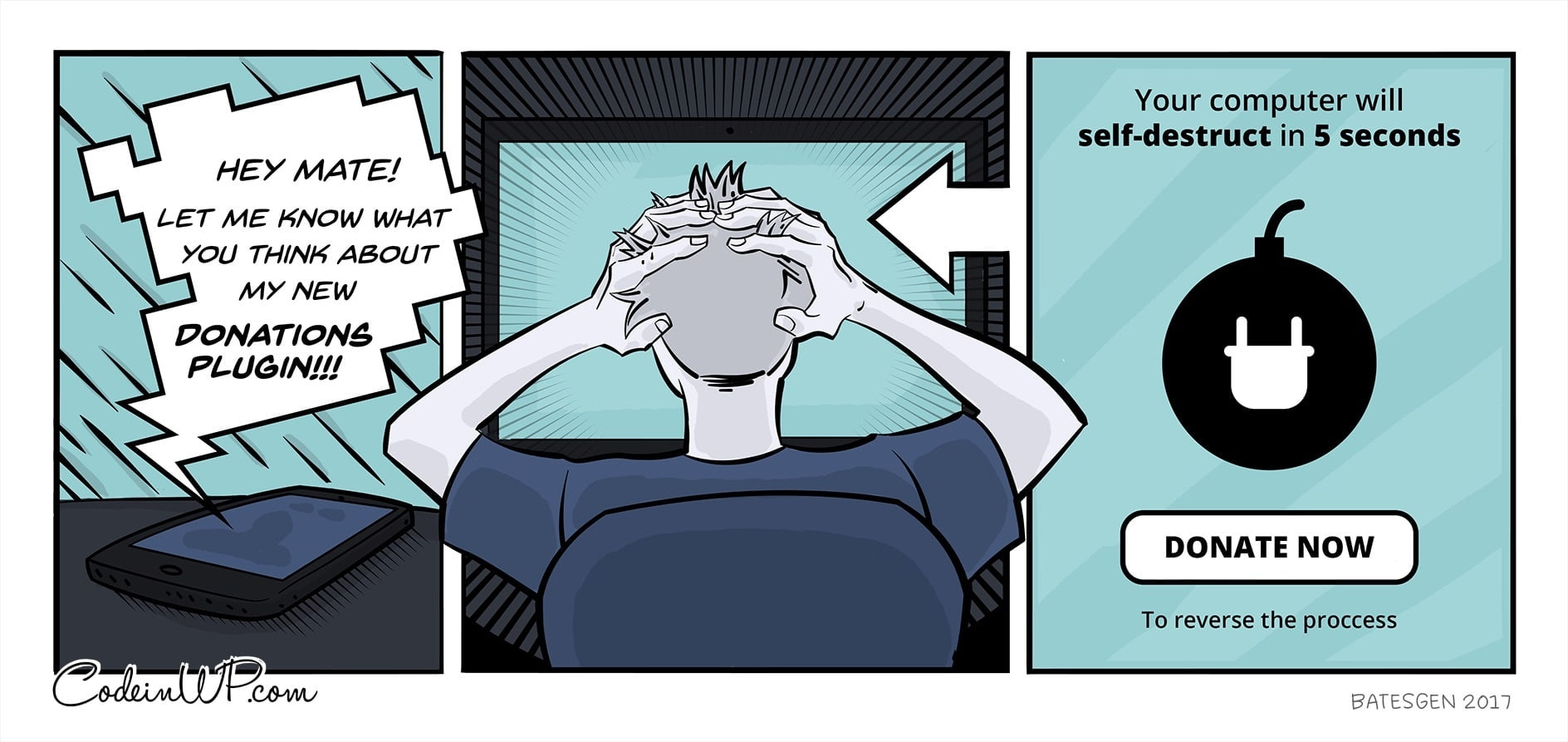 [SHOW_ADS] We had this "donations plugin" idea covered in the first comics post too, only with a different spin on it. We love them both, anyway.
Take a look
.
Go to top
Too bad things don't work like that in real life…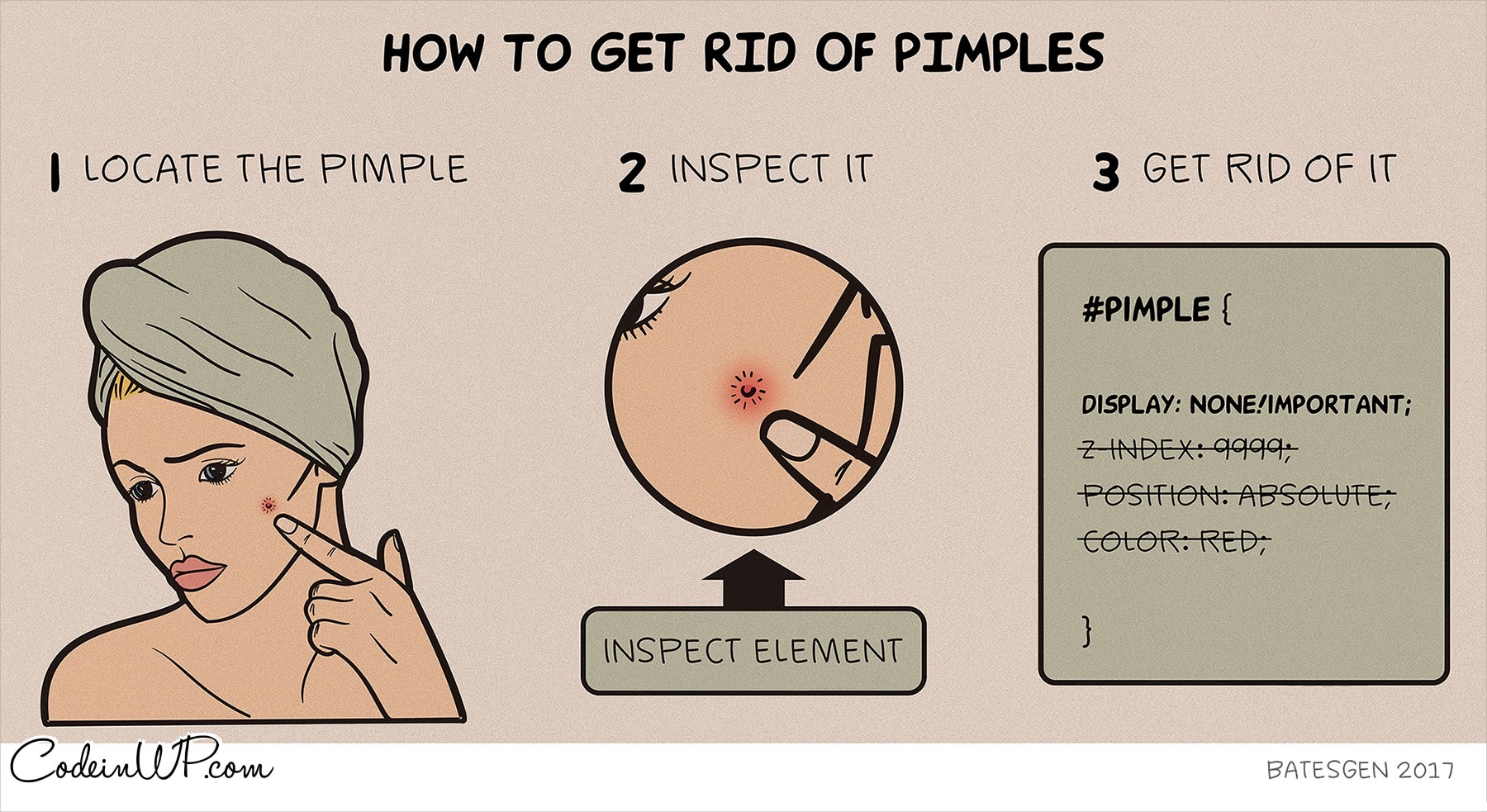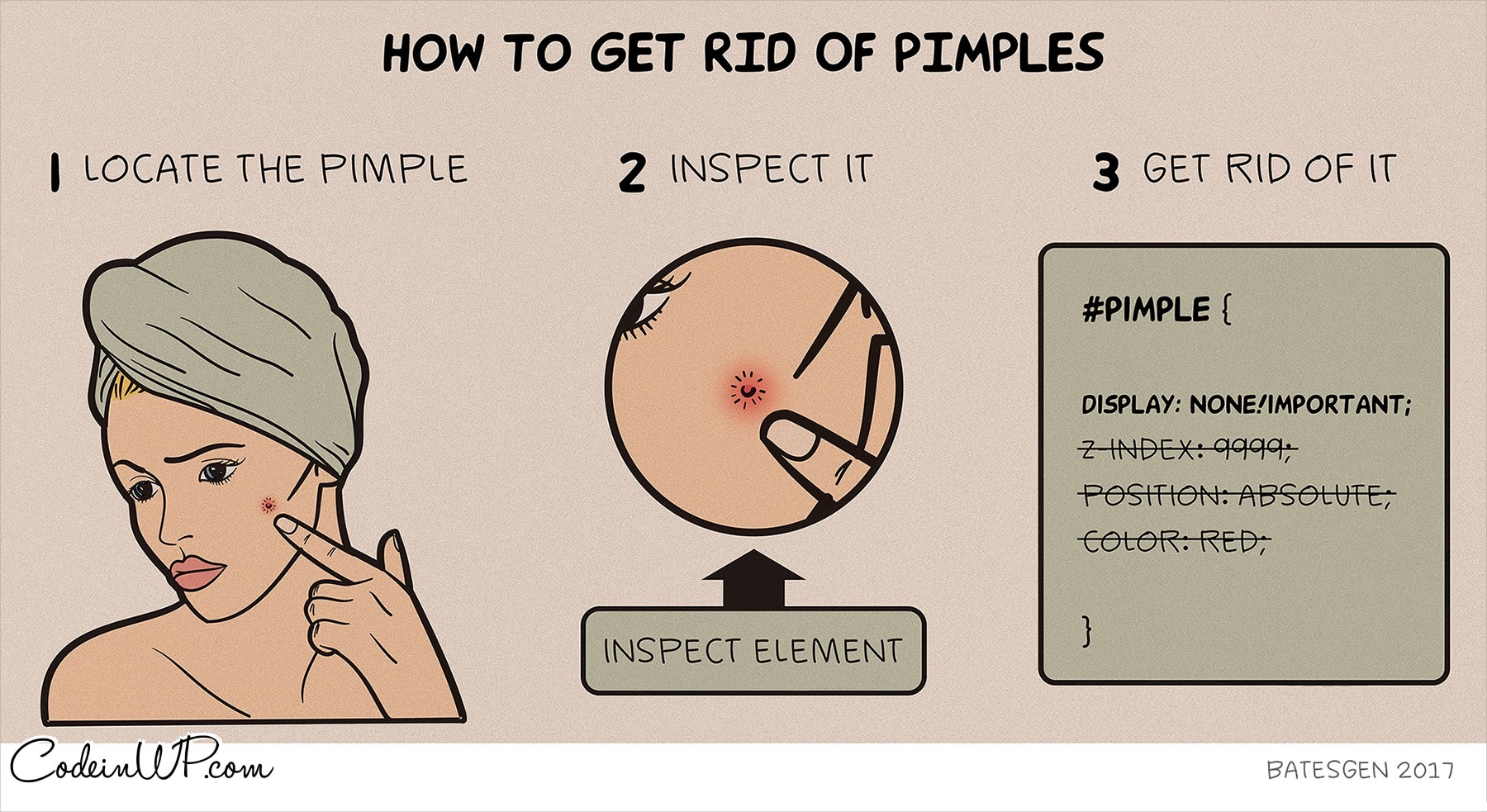 Or maybe CSS is not the solution here, what do you think?
Go to top
Step right up! SSLs for everyone! Free!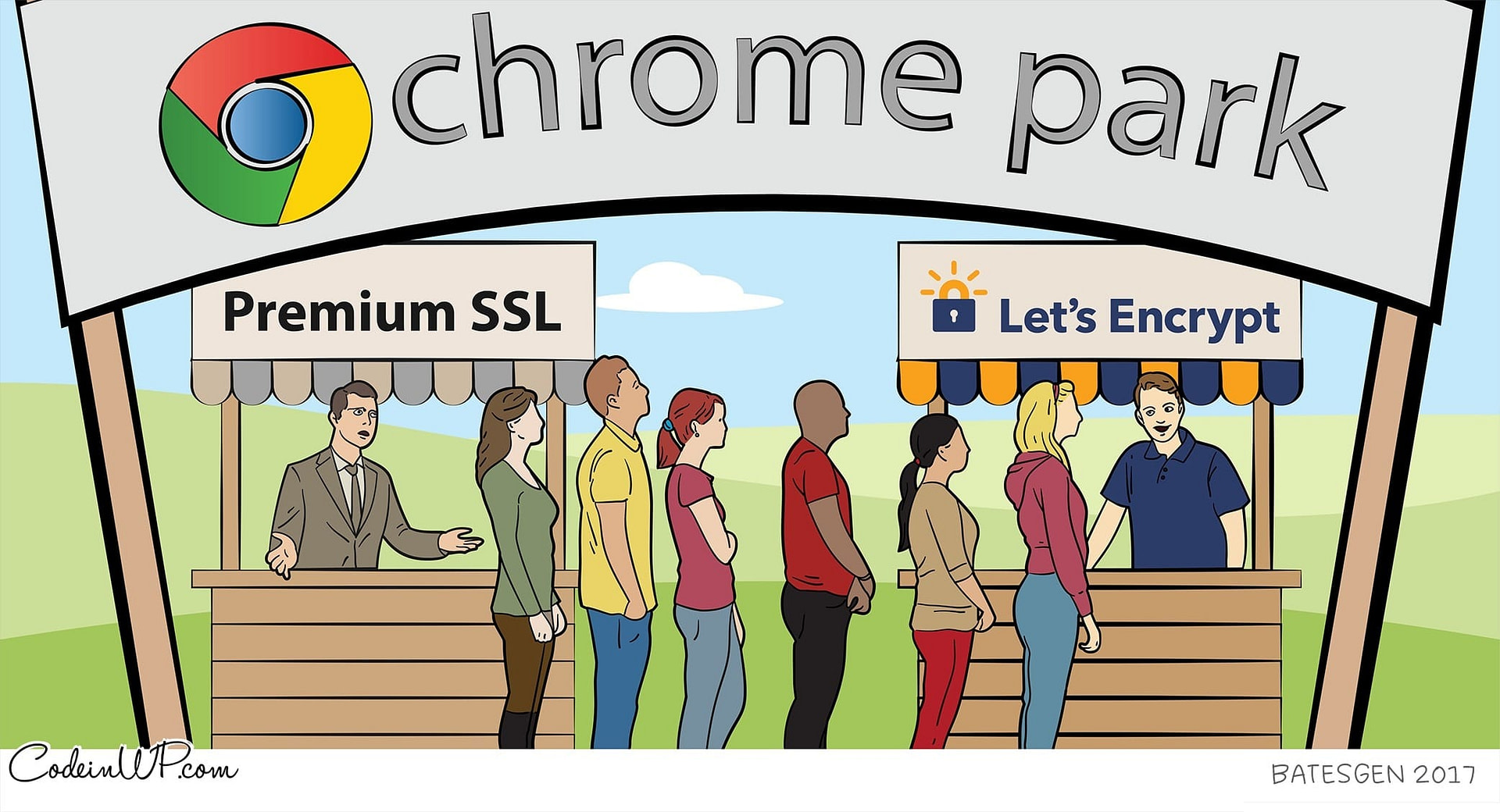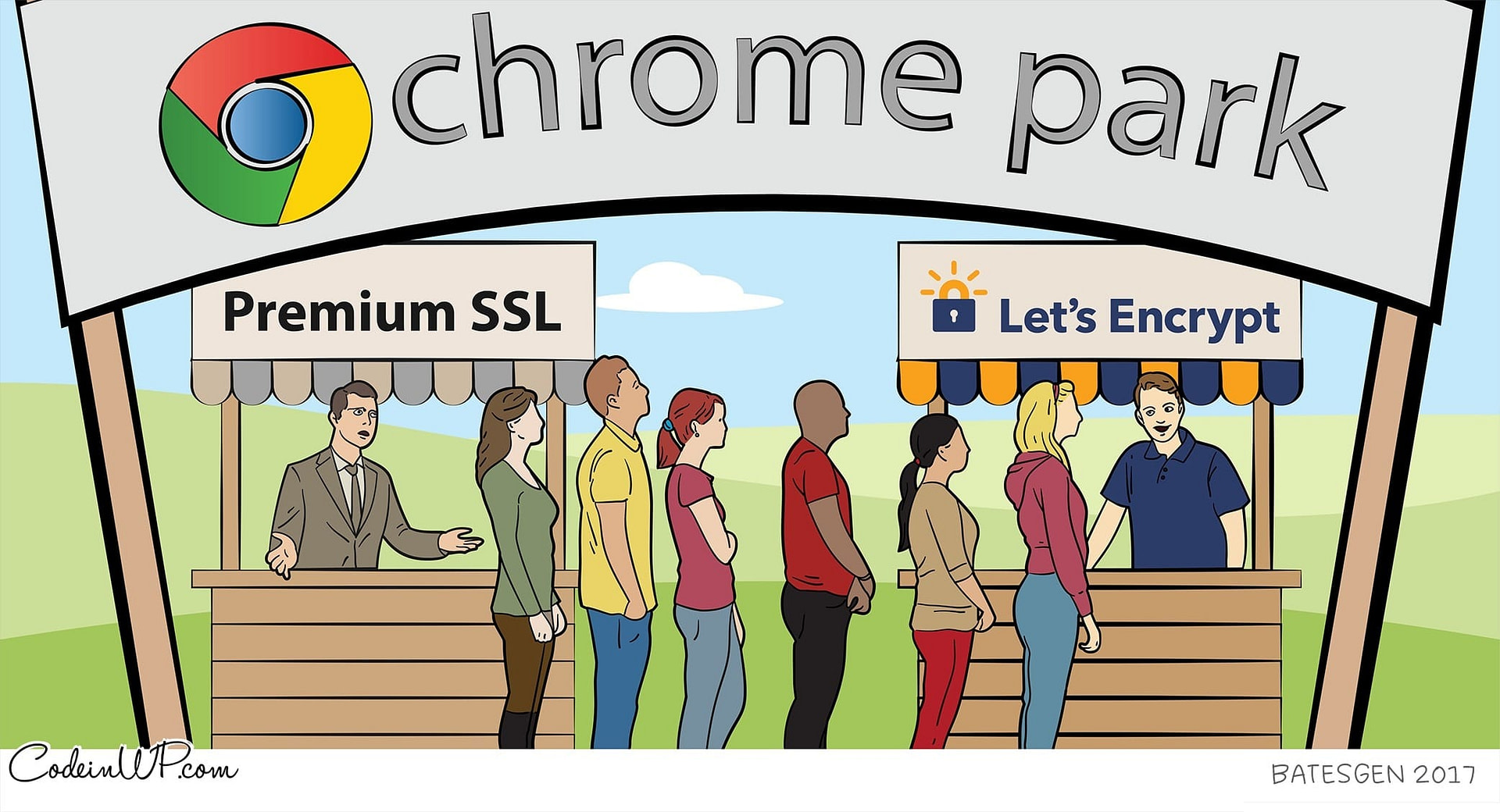 Did you know that every non-HTTPS website will now be labeled "not safe" in the Chrome browser? This is probably why SSLs are all the rage right now. We covered this in one of our
monthly news posts
, check it out.
Go to top
Think simple, design simpler…
Which side are you on? Skeuomorphism or minimalism?
Go to top
WordPress.com vs WordPress.org vs Jetpack – what's the difference?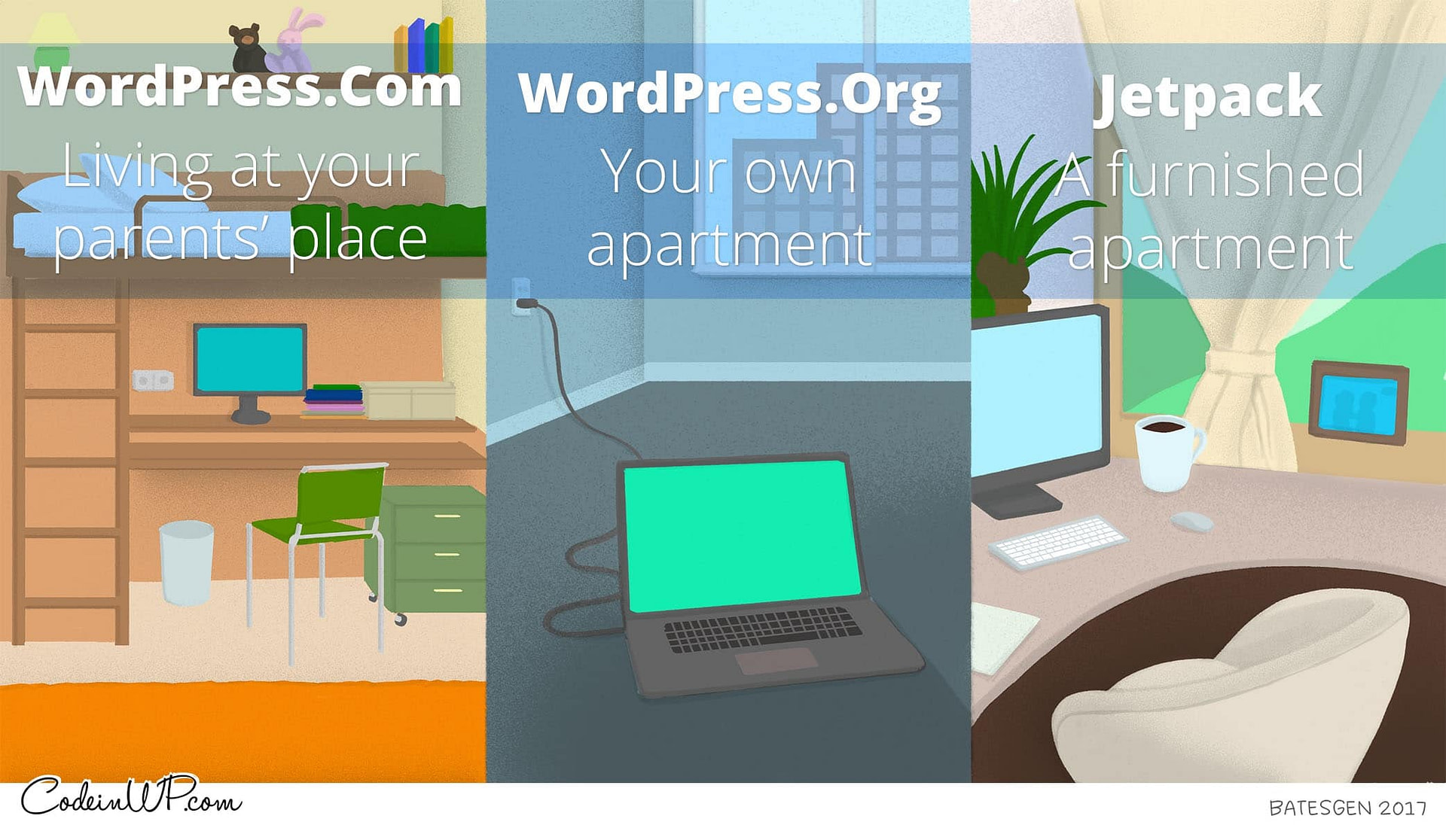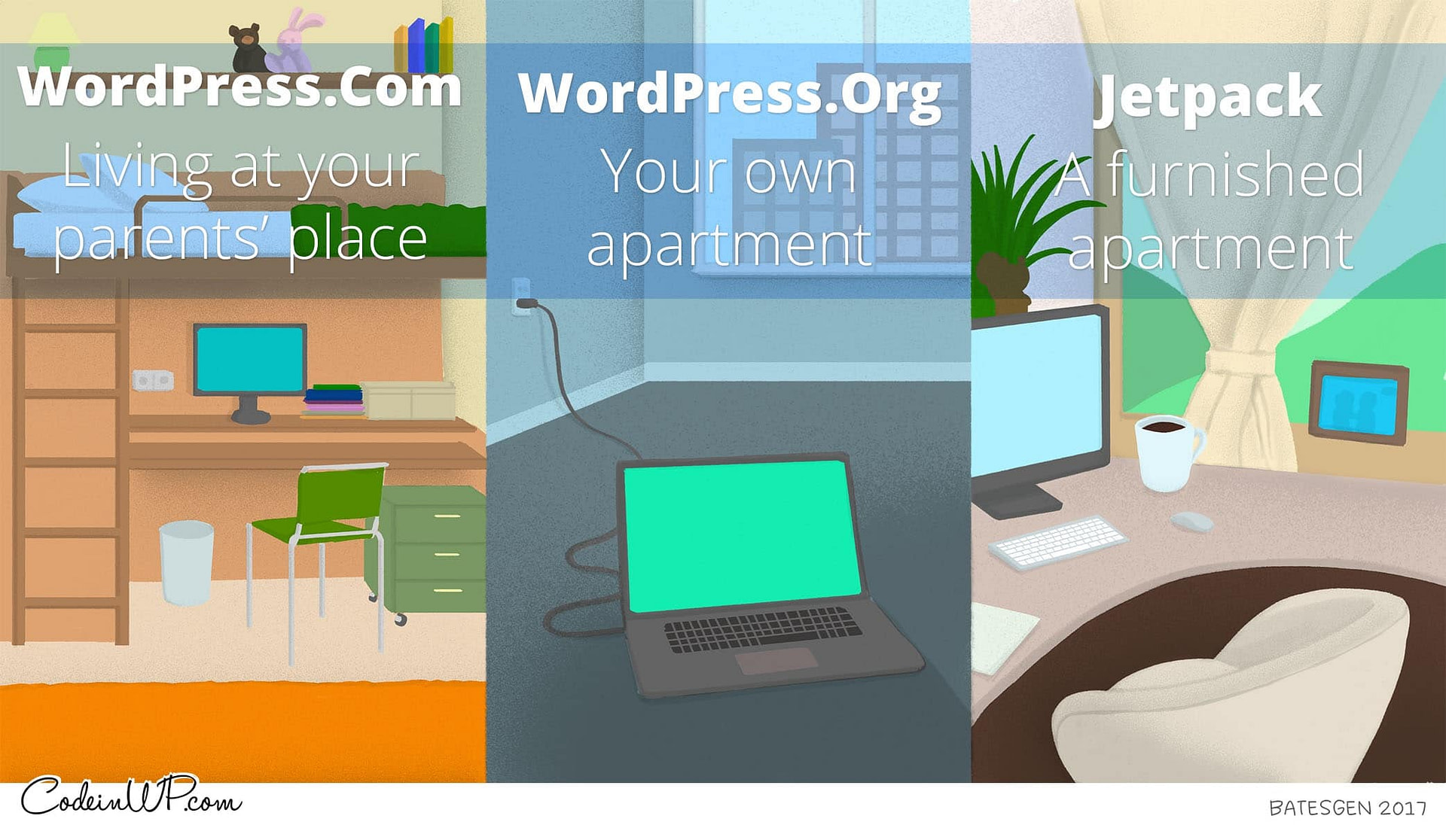 [SHOW_ADS] The difference between the .com and .org (and now Jetpack) is one of those confusing things that every WordPress beginner has to deal with. "Which one is better for me,
WordPress.com or WordPress.org
?" Of course, the comic strip above is a huge oversimplification, but it gets the idea across, more or less.
Go to top
So this sums up the second edition of our series – November 2017 WordPress Comics.
Which is your favorite comic strip here? In case you didn't notice, you can share those comics individually by hovering over the image – social media button will pop up.
#WordPress comics of the month - November 2017
Click To Tweet
Don't forget to join our crash course on speeding up your WordPress site. With some simple fixes, you can reduce your loading time by even 50-80%: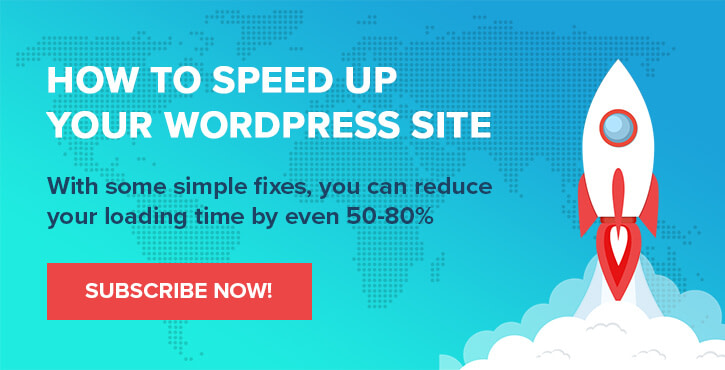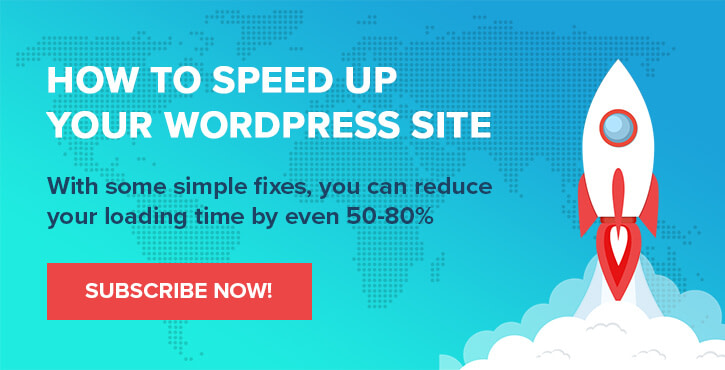 [SHOW_ADS]
Was this topic
helpful?
0% of users found this helpful