This is the November 2016 edition of This Month in WordPress with CodeinWP (#WCUS Edition).
What a month it was for WordPress people, and especially in the US! In case you don't know, the end of November marked another annual WordCamp US event. It all took place in Philadelphia, in the awesome Pennsylvania Convention Center. Almost the whole Themeisle team was there as well, having a blast and enjoying the vibe to the fullest!
So, since we lived and breathed WordCamp US for the bigger part of the last month, we want to make this edition of the monthly news series all about #WCUS and things related.
If you missed the conference then you definitely shouldn't miss this post. We summed up the main headlines for you: This Month in #WordPress with CodeinWP - November 2016 - the #WCUS edition Click To Tweet
November 2016 in WordPress

Matt Mullenweg State of the Word, 2016
When it comes to all WordCamp US related events, we simply must start with the State of the Word. As usual, Matt Mullenweg's talk was very interesting and was able to catch everyone's attention.
If you were not in Philadelphia this year, or you somehow missed the talk despite being around, you can watch it in full over on WordPress.tv Expect valuable information, humor, stats, questions, and … poetry.
Some highlights that Matt brought up:
WP Growth Council – it's on Matt's blog too
Why Calypso will be the future of WordPress
Support for the non-profits
A larger internalization
PHP 7 recommendations for WordPress.org sites
The HTTPS predictions for 2017
And speaking of the State of the Word, this brings us to something that was announced there: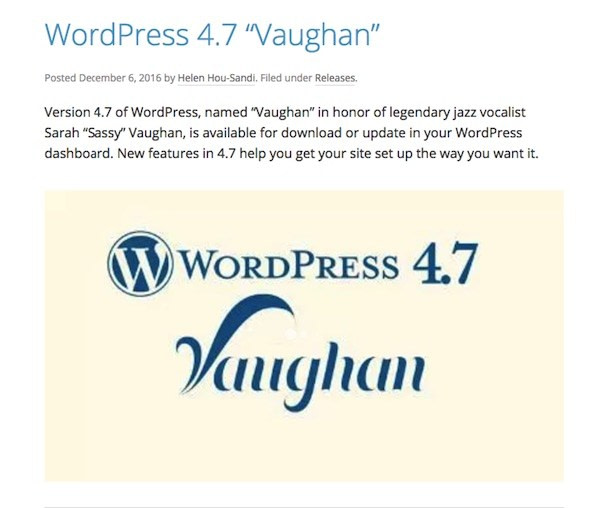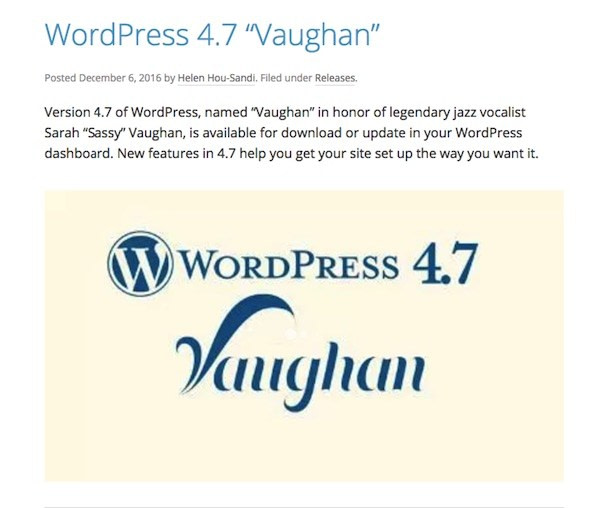 WordPress 4.7 release
The new version of WordPress – "Vaughn" – was just released a couple of days ago. Helen Hou-Sandi, the coordinator of this project, gave us a talk for the State of the Word, in which she presented the new features and the team who worked on it during the past months.
A new default theme, a better menu handling, the (long-awaited) REST API inclusion, "sleeper hits" – these are just a couple of the improvements that came with the latest release.
More than 475 contributors added their work to version 4.7, of which 200 were first-time contributors. WordPress 4.7 even had its own presentation video, played Saturday in front of 2000 attendees.
You may also be interested in:
WordPress' ascension to 27% of the market share
We're almost reaching the finish line of this year, and we're leaving it on a positive note. WordPress now powers over 27% of the web, which is a noticeable improvement over the previously reported 25%.
Fun fact: In the past 5 years, WordPress has doubled its market share from 13.1% to 27.2%.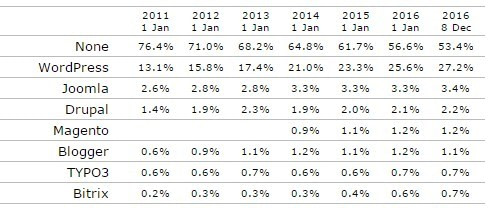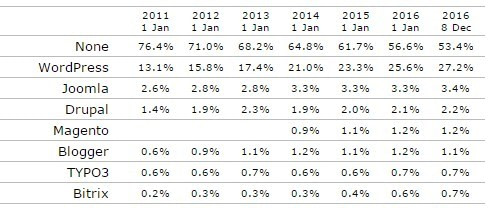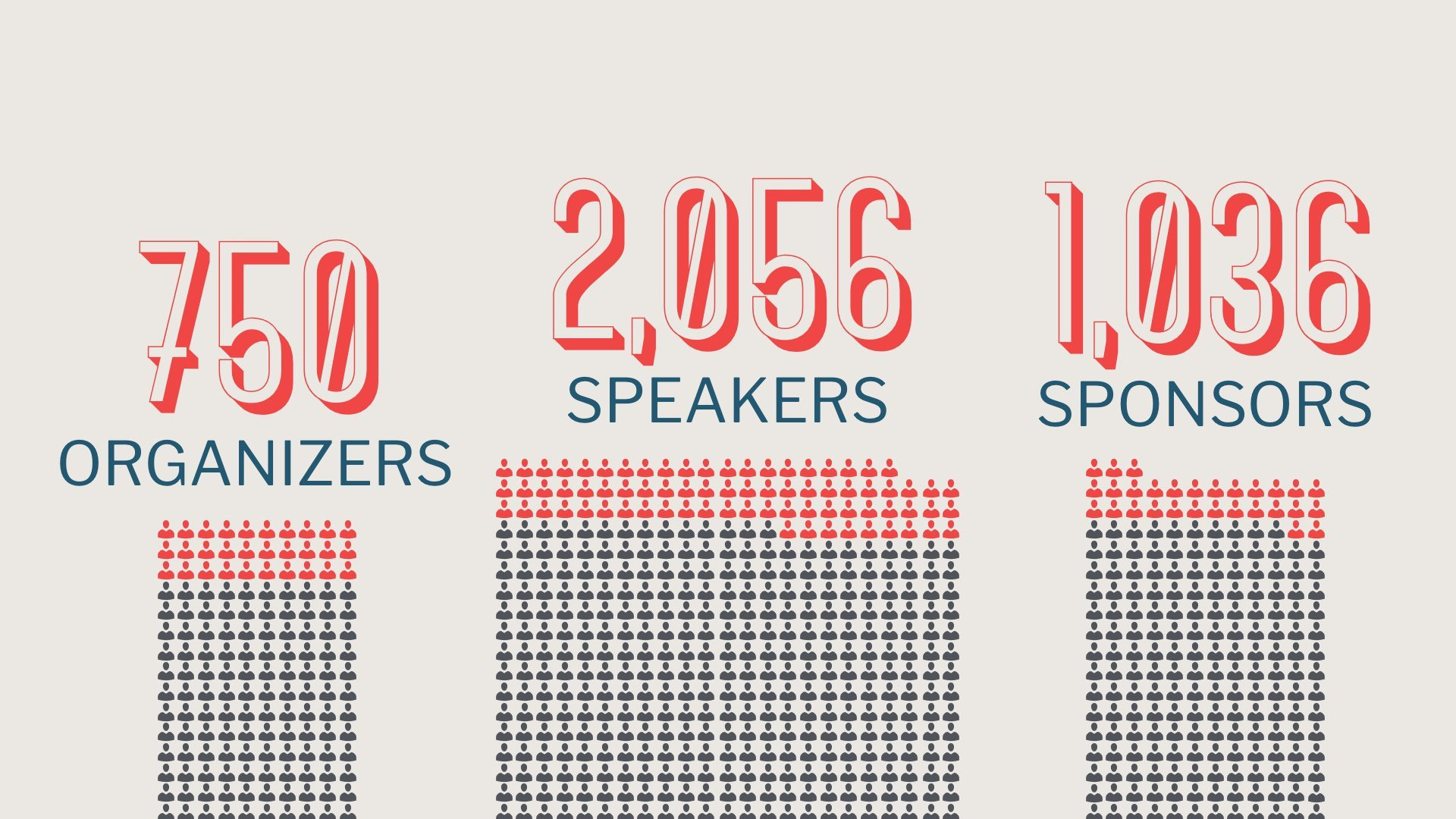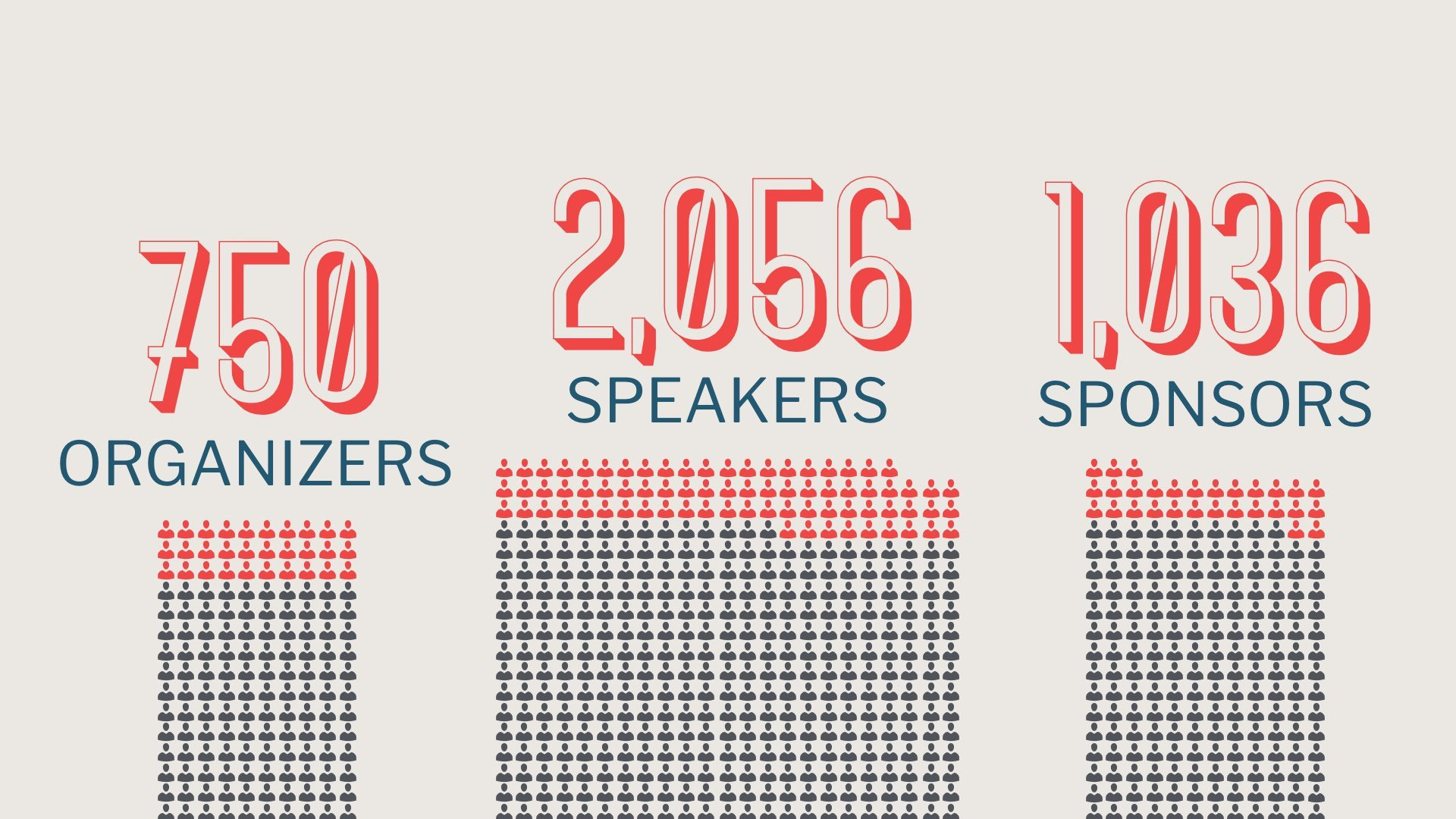 WordCamps and meetups in 2016
Curious about more numbers? Matt Mullenweg brought up some very interesting stats on all types of WordPress gatherings and meetups, be it local or international. When it comes to those, it's the fastest growth we've seen in the last 5 years.
So, in 2016 there were:
116 WordCamps that gathered over 36,000 attendees, over 2000 speakers, over 1000 sponsors, and 750 organizers.
3193 meetups in 58 countries. They gathered more than 62,000 people (nearly double the WC number)
Impressive, isn't it?
Pantheon gets banned and removed from sponsors list
Alhough not very positive, this was the big news story during the first day of the event. Web hosting company Pantheon was allegedly banned as a sponsor after breaking an internal rule set by WordCamp organizers.
It's alleged that Pantheon refused to take down their brand name advertising from a hotel that was a WordCamp "private space."
I wonder what's your opinion on this? Feel free to speak up in the comments.
What the people say about WordCamp US
WordCamp US 2016: Day 1 In Tweets
Everybody surely loves them some tweets! Here's what was going on in Philly on day 1, as seen on Twitter.
WordCamp US 2016: Day 2 In Tweets
More of the same … this time all about day 2. Important note, day 2 also included the awesome after party. You can see some comments about that in these tweets too.
The ManageWP guys share their thoughts on the event. The cool thing is that they cover every individual day, plus also all the WCUS-related extra events that took place (and there were plenty).
WordCamp US Social Media Roundup
The official WordCamp US site managed to keep up with the most interesting speaker quotes of WCUS. Check them out!
WordCamp U.S. 2016 Recap – The City of WordPress Love
This post covers everything: the talks, Matt's speech, the hall track, the parties, the lunches, and everything else that happened between the Pennsylvania Convention Center walls and beyond. WordCamp US Wrap Up – Best of the Best
The WebDevStudios team recaps the event, along with an awesome photo gallery. One thing's for certain, they surely did enjoy Philly this year!
WordCamp US 2016 – What A Great Camp!
Chris Edwards seemed to have a very great time in Philadelphia too. Spoiler alert! The post is full of awesome images (both from WC and Philly city pics too)!
Here's Alain's input on how he enjoyed meeting the US WordPress community. Alain didn't only attend the WordCamp sessions, but he also took part in the PostStatus "Publish" event, which took place the day before WCUS. See how things went there.
WordCamp US 2016 recap: thank you for the seat at the table
Another recap post that's full of images, thoughts on the event, and even a video from Saturday night's karaoke. Yeah, we had that as well… Also, nice metaphor, Andy!

By the way, don't miss our own review, which will be up this week. We did take some days off in NYC after the event, but upon coming back we do want to share our volunteer experience, our projects during the WordCamp, the events we attended and more. Stay tuned!
This Month in #WordPress with CodeinWP - November 2016 - the #WCUS edition
Click To Tweet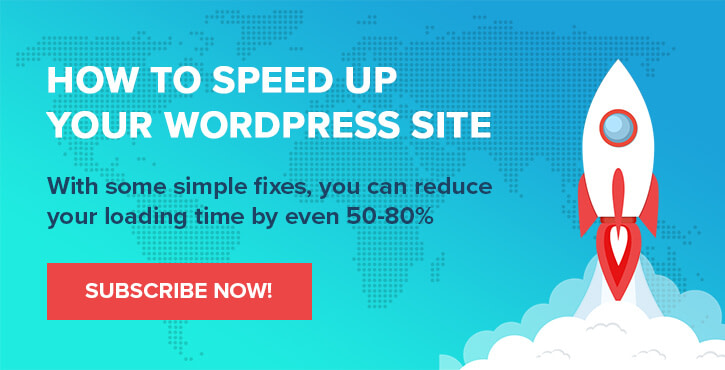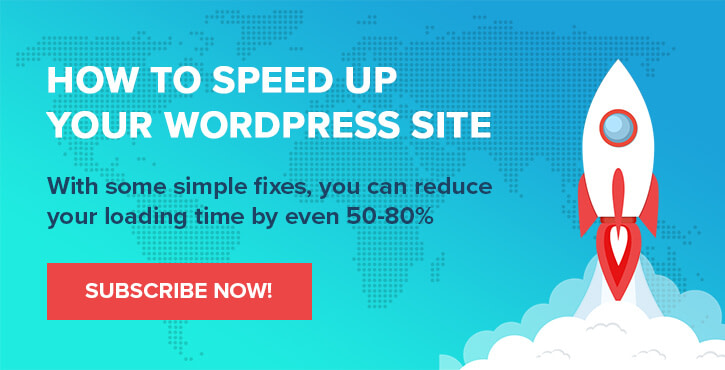 Was this topic
helpful?
0% of users found this helpful