One thing that every new business owner learns sooner than later is that promoting a business often turns out to be much more difficult than doing the actual work – providing services to clients.
Some business experts take this even further and stretch the idea that promotion is more important than the actual product.
While I don't entirely agree, it's surely something worth thinking through, and especially if you're at a stage of planning out your operations.
Don't get me wrong; your service has to be great if you want to be successful. However, a great service alone won't get you anywhere. Without an effective approach of promotion, you can't expect incredible results with your new WordPress design business.
Unfortunately, people who are just starting out often fall victim to some harmful marketing practices without even realizing it. Various marketing "gurus" like to sell us on some strange ideas and promise that they're ultra effective, while in reality, they only hurt your brand and reputation, or flat out don't work at all.
You may also be interested in:
Here's a set of common mistakes and examples of how not to promote your new WordPress business.
1. Sending out random cold outreach emails
Outreach is great for business. It's also part of getting across a proposal that rocks. In my opinion, it's actually going to be the dominant promotion method of 2021.
That being said, cold outreach will only work for you if you've researched the people you're attempting to contact, instead of picking your leads at random.
Do they really need your services? Can you offer them something unique, something that's specifically related to the problems they are experiencing right now? Do you know where to look for such contacts?
What to do? Okay, here's my personal strategy. It works for almost any niche imaginable (including WordPress design). Check out the database at CrunchBase. It's a great directory of recent funding rounds, new startup launches, others being acquired, and so on (basically, all startup-related activity). You can download their database and browse it by category. That way, you can identify new businesses that have just gotten funded and possibly are in need of your services. Reach out to those instead of what you randomly find on Google.
2. Spamming on social media
Social media spam is one of the most common promotion sins these days. Here's what I mean, if you do any of the following things, you are spamming, and you should probably stop:
Tweeting about your services every hour.
Sending direct messages asking people to visit your site.
Posting Facebook statuses about your site every hour.
Using StumbleUpon to promote your site only.
Following 30,000 people on Twitter just for the sake of numbers.
Submitting low-quality and unrelated Instagram pictures just for the sake of it.
Buying re-tweets and fake shares of your sales page.
Joining unrelated conversations and plugging your business all the time.
And okay, I get it, to some extent, you have to fake it until you make it (or do you?), but spamming on social media is just too much, and it's not effective in the long run for one simple reason: it is ultra annoying to other people, and even if you have some following now, you will lose it very soon.
What to do? Join only relevant conversations and follow the people who you want to follow for other reasons other than just pitching them. Look for partners, engage, and reach out to them. Join Quora and look for questions that relate to the kinds of services you're offering directly. I guarantee there's a ton of such stuff there.
3. Not taking advantage of the official theme directory
Not everyone realizes this, but the official theme directory at WordPress.org is a great environment to promote your WordPress design business in.
It's not uncommon for a new theme to get downloaded thousands of times simply because of being in the directory. People just hop over there naturally since it is the official place to get your themes from.
And because the directory is visited daily by thousands of people interested in changing the design of their sites … well, it's quite obvious why you can find a lot of prospective clients there.
What to do? Create a handful of quality WordPress themes and try to get them listed in the directory no matter what. To make things simpler (and better at the same time), use a starter theme like _S. With it, you will be able to build a good theme much quicker than when doing everything from the ground up. One very important element here is to write your themes' descriptions in a way that they invite people to check back with your site and see what else you have to offer.
4. Using online ads just for the sake of it
Chances are you've probably heard that AdWords is an effective promotional method. And it is indeed, but not for everyone.
AdWords is only effective when you create a thought out campaign that uses some direct response ads and redirects people to a landing page where they can take immediate action (like purchasing one of your services directly, for example).
Using AdWords just to get some traffic to your site without offering anything a visitor can take advantage of immediately won't be effective, and will only lose you money.
What to do? Use AdWords for direct response advertising only. AdWords is not the most cost effective method for branding.
5. Using only online job boards
Finding your first gigs through online job boards (like oDesk, Freelancer.com, or even Craigslist) is indeed possible, but it's not actually very advisable.
The problem with job boards is that you're competing with dozens of people on any given gig that you're trying to win. The downside here is that in an environment like that, the only differentiating factor is the price you're offering. You absolutely won't land a gig if you're not the cheapest person in the room … and the trick is that you never are. There's always something willing to work for less.
What to do? Forget about online job boards. They are good for making extra money, but not so much for building a sustainable business. Instead, begin experimenting with outreach (the previous point) and utilize your personal network of contacts.
6. Not split testing
Split testing is the best method of improving the results of every online promotion tactic. And I do mean EVERY.
Split testing is like magic. For example, you can take a tactic that generates you 2 percent response and turn it into a 4 percent, which in most cases means doubling your profits.
What to do? The idea is simple. When you're experimenting with any kind of a promotion method, always run two separate versions of your ad/message/outreach email simultaneously. For instance, when using two separate outreach messages, you might find that one of them generates more responses (that people are simply resonating with it better), you should take that message and start using it as the control for every next outreach email. Doing this for a longer while – always testing two messages against each other – will result in having a very effective template over time.
7. Not building an email list
Building an email list is one of the best methods of running ongoing promotion. You start by bringing people to your site, convincing them to join your mailing list (by offering a free gift, for example), and then following up with them whenever you feel like it.
I can't even tell you how many times I've seen an interview with a popular business person or blogger where they've admitted to regret not building an email list right from day one. In this day and age – especially in the online – a list of email contacts to people who are interested in what you're offering is among the biggest business assets.
What to do? The secret to good email marketing is to keep your communication content-driven, not promotion-driven.
So like I said, start by offering something to lure your prospective clients in, for instance, something like "Site Design Checklist – The Steps to Go Through Before Hiring a Designer."
Next, sign up to a good email newsletter service like Sendinblue (free) and embed subscription forms on your site. Set everything up in a way so every subscriber gets your checklist once they sign up.
Finally, make sure that most of your emails/newsletters are packed with great content, and send a promotional message only once in a while.
The true power of this is that you only have to work hard while building your list, and then later on you can contact your subscribers directly with no additional cost.
Conclusion
Just to recap, here's an in-the-nutshell strategy you can use:
Research before outreach, and use helper sites like CrunchBase.
Don't spam on social media. Engage instead.
Submit at least a couple of themes to the official theme directory.
Think through your online advertising strategy. Can it really pay off?
Forget about online job boards.
Split test … like crazy.
Start building an email list.
What do you think about this, and do you have anything specific in the oven for your business in 2021?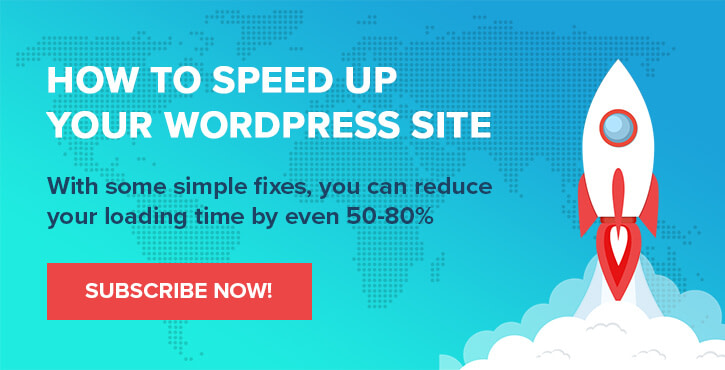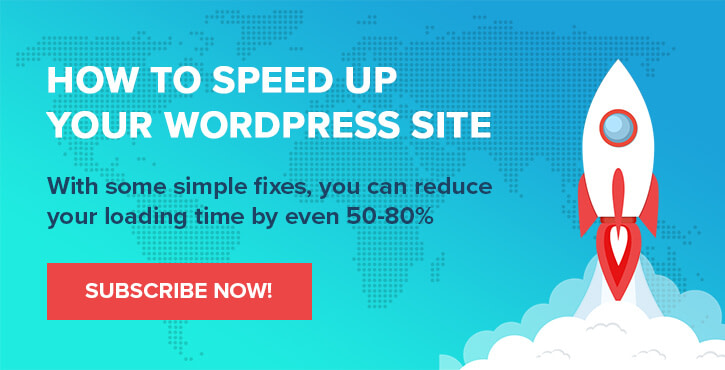 * This post contains affiliate links, which means that if you click on one of the product links and then purchase the product, we'll receive a small fee. No worries though, you'll still pay the standard amount so there's no cost on your part.
Was this topic
helpful?
0% of users found this helpful