This is the May 2016 edition of This Month in WordPress with CodeinWP. Welcome to another edition of our WordPress monthly news series. We have both exciting and controversial news from the world of WordPress lined up for you today.
This Month in #WordPress w/ CodeinWP - May 2016
Click To Tweet
… The summer is coming, WordPress keeps getting older, WordCamp Europe is just around the corner, plus a lot of news stories from team Automattic. This is May 2016 in WordPress in a sentence.
May 2016 in WordPress
WordPress is a Teenager
WordPress is a teenager. Last month, the platform turned thirteen. Matt Mullenweg reminds us about this on his blog. Bringing back the memories of releasing the first version ever in 2003.
Here's the original launch post. An interesting read, considering where this small publishing platform has taken us over the years.
You may also be interested in:


Automattic Going After Sites with Woo in Their Domain Name
After acquiring WooCommerce a year ago, Automattic now allegedly tries to remove the word "Woo" from any domain name on the web.
They reportedly seek businesses that use this word in the website domain and then ask them to change it to something else.
Who will be affected by this request? Most likely all companies operating in the WordPress space that use the word "woo". One of the first casualties of this has been WooGPL, which was forced to re-brand to GPLKit.
Dark clouds or not? What do you think?
Automattic Introduces WooCommerce Connect
Automattic is working hard to make the WooCommerce experience easier for the user. Their newest project is to build a way to connect WooCommerce to hosted services/components and thus make launching and running new stores easier.
So, no need to worry about hosting, SSL certificates, payment gateways, PCI, any of that … WooCommerce Connect has you covered.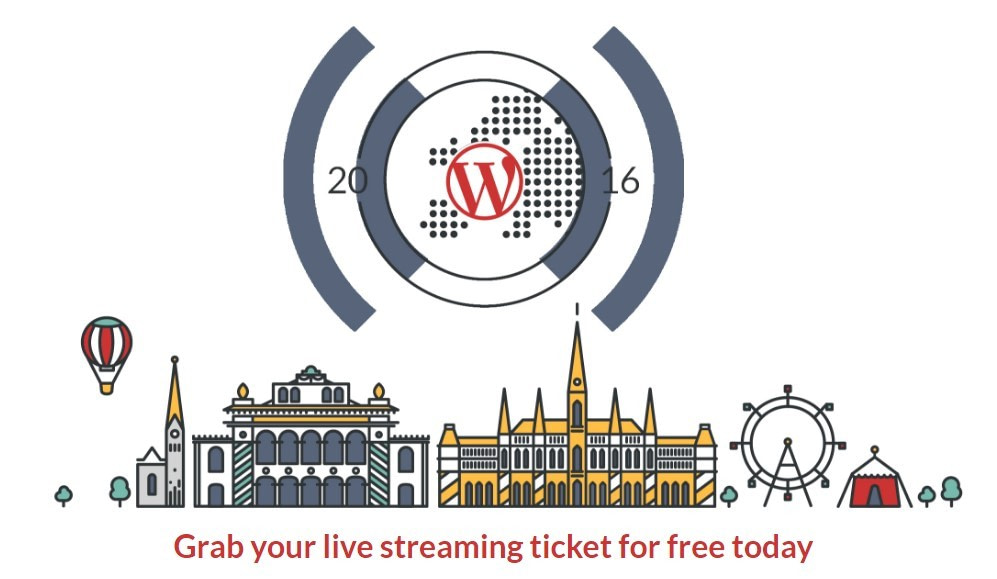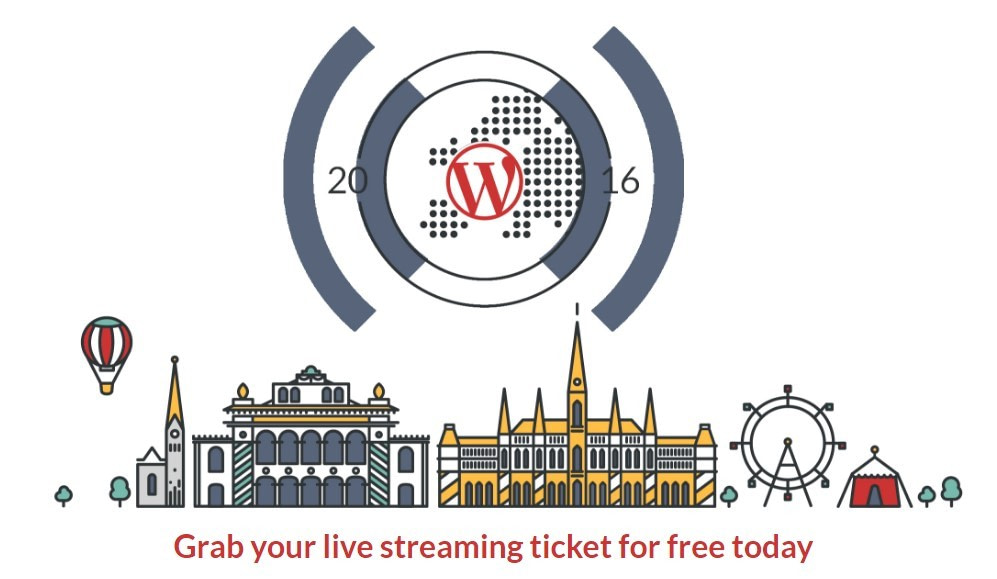 Watch #WCEU wherever you are: get a free live stream ticket!
If you didn't get a ticket to WordCamp Vienna, you still have a chance to watch the whole conference right from your living room. The live streaming will be free … but hurry up because the spots are limited.
There are less than 180 tickets remaining, so this is your last chance to catch up with what's going to be the largest WordCamp Europe to date. Click here to grab your ticket, quickly!
The WordPress.org Recommended Hosting Page is Revamped, Features Flywheel for the First Time
Bluehost, DreamHost, Flywheel, and SiteGround is the new lineup of the "recommended hosting" page over at WordPress.org. The page has been updated for the first time in a while, with Flywheel making its debut.
As always with this kind of thing, controversy soon followed and countless questions have been raised about the process of picking the companies. Though, Matt Mullenweg came forward with an explanation, chiming in on how criteria were weighted, who made the decisions, and how much money was involved.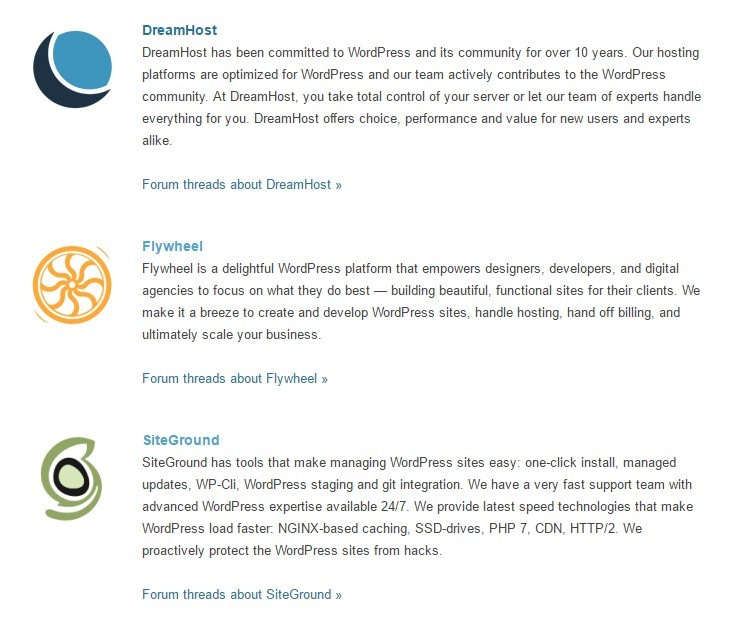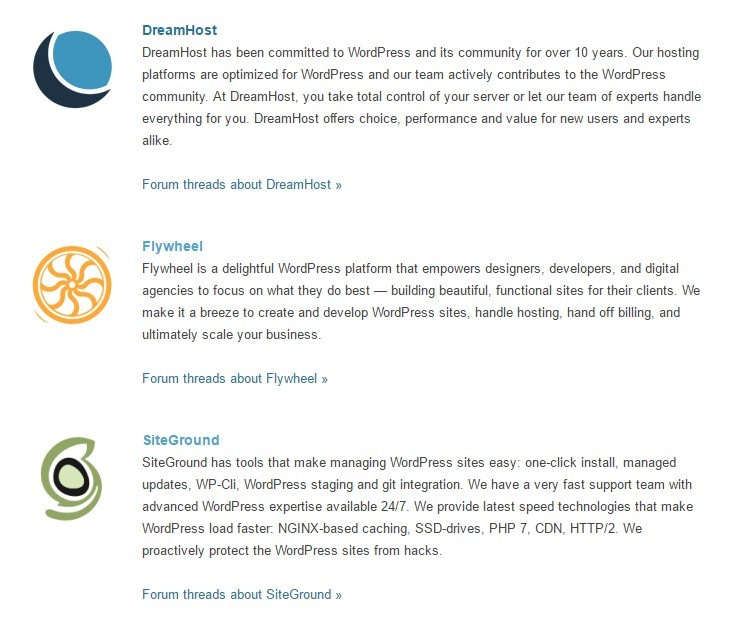 Great Articles From Around The Web
Optimizing Your WordPress Sidebars for Traffic and Conversions
Your sidebars are only useful as long as they increase your conversions, or play an active role in keeping people on the site, thus increasing your traffic. Here's how to optimize them.
Is Running A WordPress Theme Business Still Profitable?
Six experts weigh in on the profitability of running a WordPress theme business. Really cool insights from industry leaders, including our own Ionut Neagu.
Remote Work (Part 1): Is The Office Today Having an Identity Crisis?
Nowadays, lots of people work from home, and being present at the office is not a mandatory requirement with many companies. How does this affect business?
6 plugins to keep your WordPress site on-trend
There are a couple of plugins that you need to look into if you want to make your site look cool and on-trend. Here's a great list of six of them.
The Periodic Table of WordPress Plugins
Here's something new (and uber cool) … a periodic table of WordPress plugins. Enough said. Sucuri Report: Outdated Plugins Leading Cause Of WordPress Site Hacks
Why do websites get hacked? One of the main reasons are outdated plugins. And it's not just "talk," there are raw numbers that make it a real threat. According to Sucuri.
How to Create Retina Display Image Assets for Better Looking Websites
Making your website Retina-friendly is how you make your images look great no matter the screen that the site is being viewed on. Check out this article to see how you can optimize your visuals. (Just a little Photoshop skill required.)
The real value you get when you buy a creatively handcrafted WordPress theme
Most of the time, people tend to look for free or cheap themes when building a new website. The most expensive ones are usually left out. So here's the thing … is it worth to spend top dollar on an expensive WordPress theme?
Educational Institutions: WordPress Survey
A quick survey to learn how schools and campuses use WordPress and manage their websites. Take part and get access to an anonymized version of the complete data set. That's it for this edition. Anything we missed?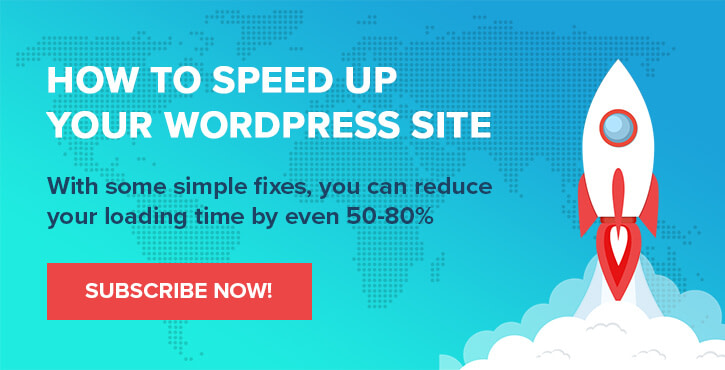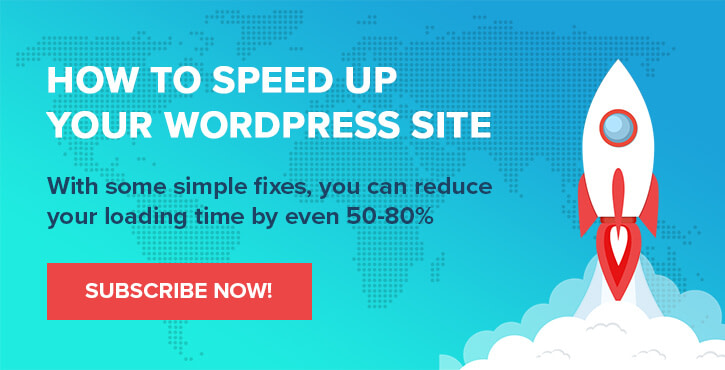 * This post contains affiliate links, which means that if you click on one of the product links and then purchase the product, we'll receive a small fee. No worries though, you'll still pay the standard amount so there's no cost on your part.
Was this topic
helpful?
0% of users found this helpful