This is the June 2017 edition of "This Month in WordPress with CodeinWP."
Hey y'all! There was one major, significant event that took place in June… Of course, I'm talking about WordCamp Europe!
This year's WCEU was held in the beautiful city of Paris, France, and what an event it was! That's why we've decided to dedicate the better part of this WordPress news roundup to WCEU and everything related.
Here are the takeaways, news, and thoughts shared by the large WordPress community and ourselves. Let's find out what people enjoyed the most about WordCamp Europe 2017, plus more news from the WordPress world in general.
Welcome to the June 2017 edition of "This Month in WordPress with CodeinWP" (#WCEU Edition). This Month in #WordPress with CodeinWP - June 2017 - #WCEU Edition Click To Tweet
June 2017 in WordPress
As announced in our last monthly news report, WordPress 4.8 is out! After two beta versions and two release candidates, "Evans" was finally made public a few weeks ago, and already has more than 8 million downloads (and counting) as I write this. What's new about it?
Better widgets – image, audio, video, and rich text.
"WordPress Events and News" dashboard widget.
Better link boundaries.
Setting the foundation for Gutenberg.
All the new features can be seen in action here.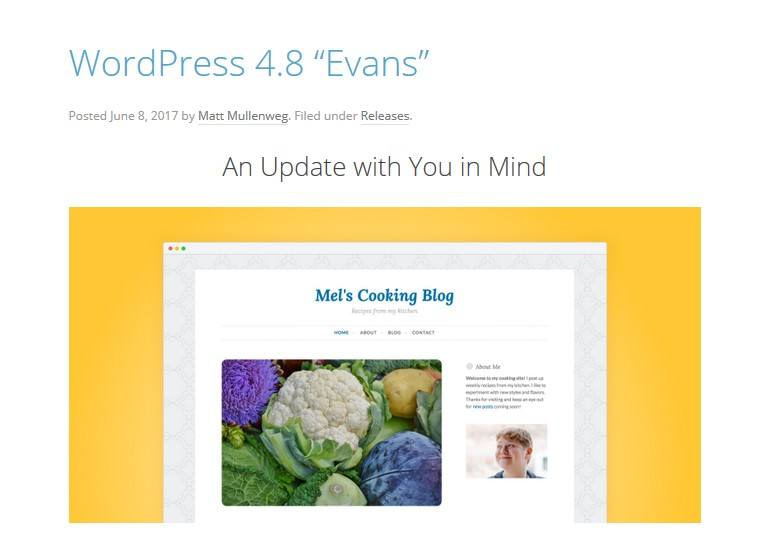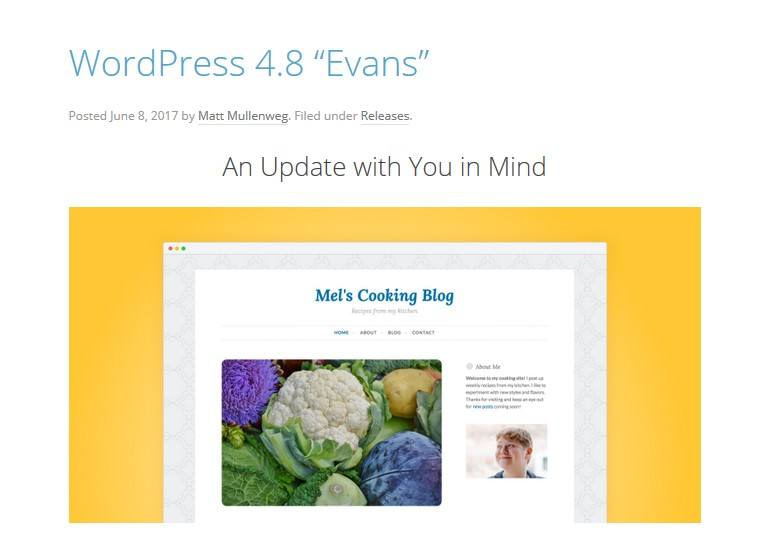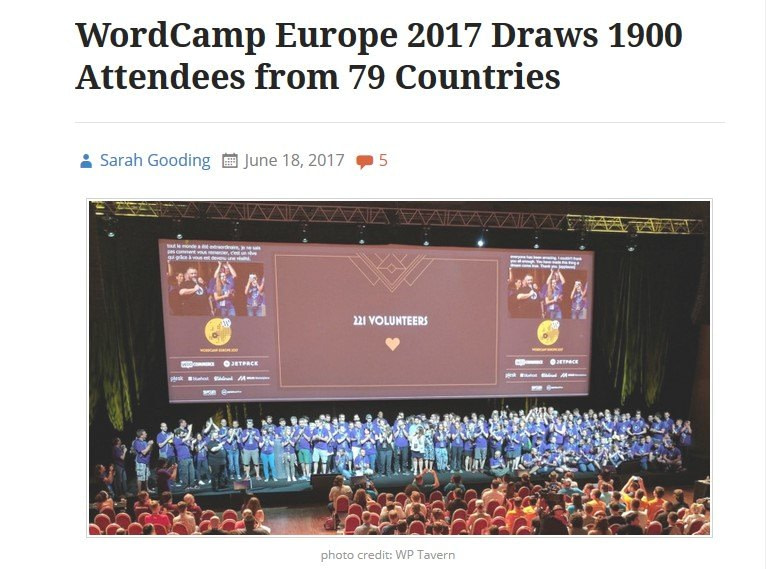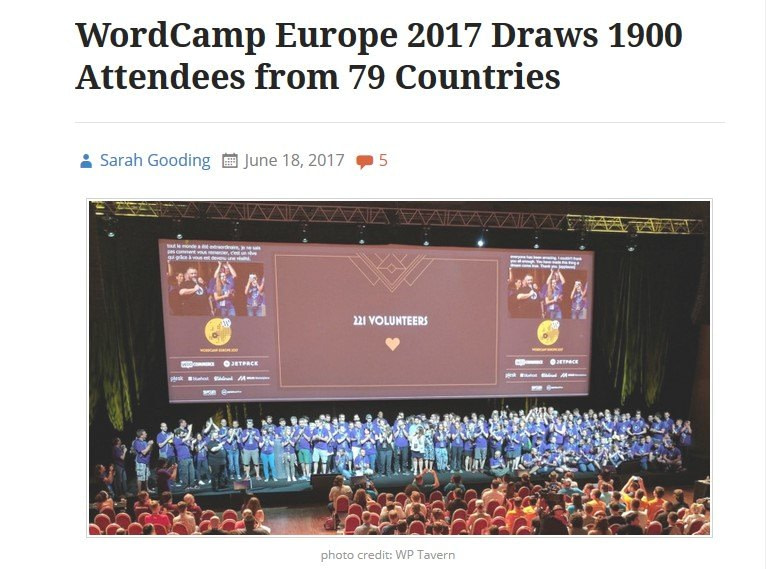 WordCamp Europe 2017 Draws 1900 Attendees from 79 Countries
And so it's over! WordCamp Europe 2017 is already part of the past now and everyone's looking back at the great experiences they had in Paris. Here are some nice stats about the event (or the number of people involved, to be more precise):
1900 attendees from 79 countries came to the conference.
1000 people from 77 countries joined the sessions via livestream.
221 volunteers made sure that everything was going as planned.
45 organizers made this event possible.
473 people attended the Contributor Day.
You may also be interested in:
Belgrade, Serbia to host WordCamp Europe 2018
From Paris to Belgrade! Next year, the main WordCamp of the old continent will take place in the capital of Serbia. I don't know about you, but our team surely is excited to have the event a bit closer to our headquarters than usual. The Balkan culture will make us feel at home without a doubt. So, save the date, June 14-16 it is!
Milan Ivanovic, the lead of the Serbian WordPress community greeted the news with joy, as he said:
Our community is awesome. I will never forget their faces, love, and support when Belgrade's dot appeared on the screen.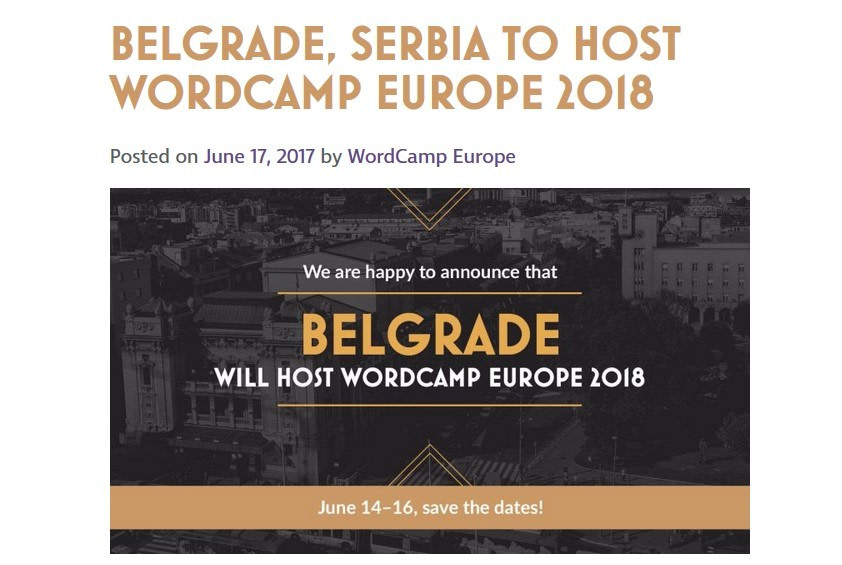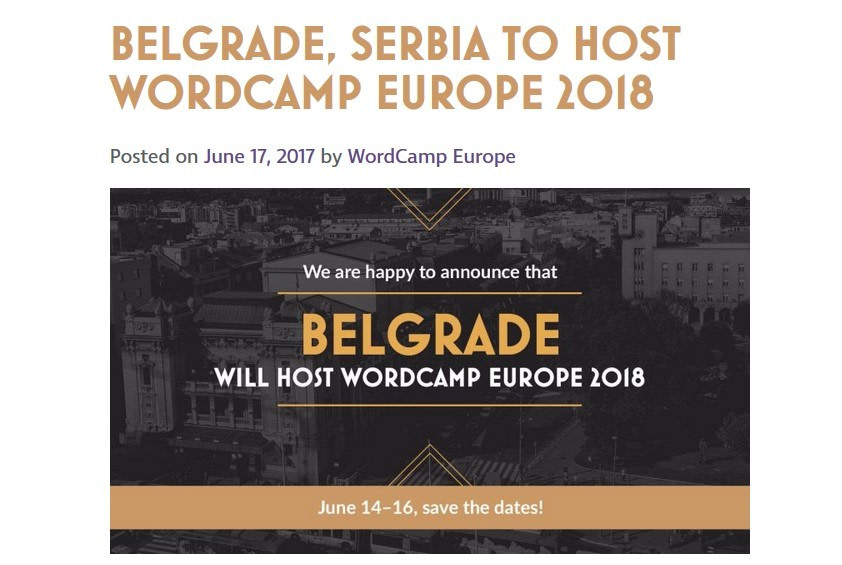 Gutenberg
Current Version: 10.4.1
Last Updated: April 15, 2021
40%Ratings
300,000+Installs
WP 5.6+Requires
Gutenberg 0.2.0 Released, Adds New Custom HTML and Cover Image Blocks
The interview and Q&A session with Matt Mullenweg from the second day of WordCamp Europe revolved mainly around the new Gutenberg editor. Mullenweg officially launched Gutenberg during the Q&A and encouraged people to download it from the repository and give it a shot. (Here it is as a standalone plugin.)
Overall, Gutenberg offers a very interesting alternative to the classic TinyMCE editor. It might be a good alternative to those who are just starting out with WordPress and the idea of editing content on the web in general.
4.9 and Gutenberg
There's one more piece of news related to Gutenberg and what's to come to WordPress in the near future. In his entry at WordPress.org, Matt Mullenweg shared a few hints regarding what to expect from the upcoming major versions of WordPress, 4.9 and 5.0.
Main takeaways? Further promotion of Gutenberg as a standalone plugin – up to 100k active installs, and then merging it into the core. Apart from that, Mullenweg also shared this important detail:
I think we can do another user-focused 4.9 release with the theme of editing code and managing plugins and themes, doing v2s and polishing some features we brought into WP last year.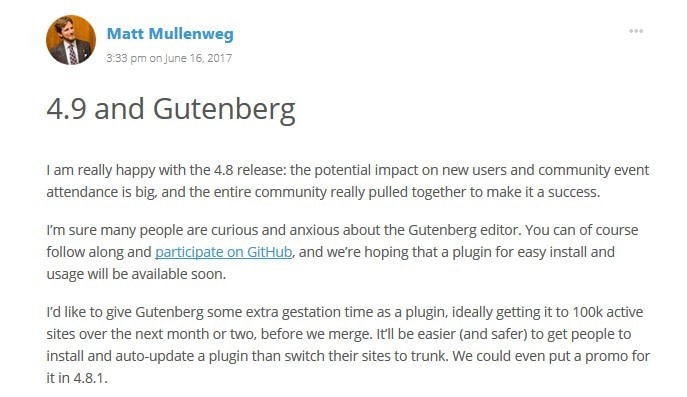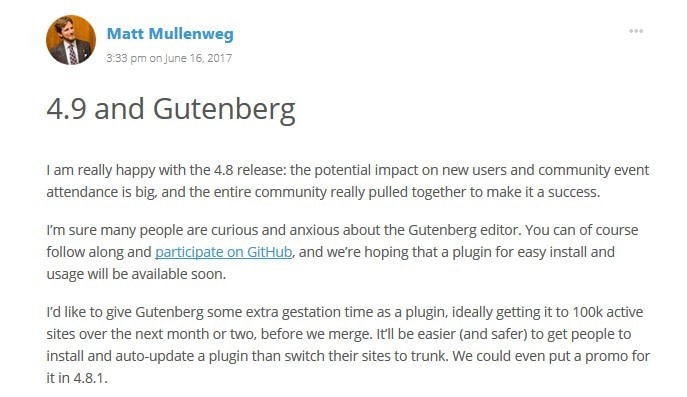 Great Articles From Around The Web
We'll always have Paris: thoughts from WordCamp Europe 2017
Let's start with Simon Dickson's WCEU 2017 experience, who seemed to have appreciated the names on the agenda and the beautiful, spacious sponsors zone. He also talks a bit about Gutenberg and invites you to the next WordCamp… because "there's no substitute for being there."
Our Experience & Takeaways From WordCamp Europe 2017
The Elementor team had fun as well. How? They had the chance to meet longtime friends they only met on Skype before, learned new things from the inspiring talks, danced at the parties, renewed their swag collection, and visited the Eiffel Tower (I mean, who didn't?)
#WCEU: Looking back on WordCamp Europe 2017
It's GoDaddy's turn to tell the WordPress community how much they enjoyed the WCEU atmosphere, the tracks, and the people. You can find a handful of pictures and tweets from the talks and Contributor Day.
Summary of WordCamp Europe 2017 – #CozmosTeamInParis
If you want to hear more about Gutenberg, Cozmoslabs has it covered. Quotes, highlights from the most interesting sessions, pictures… everything's there.
Insights from Our Crew on WordCamp Paris 2017
The PixelGrade team made a roundup in which every member shares their own takeaways and perspective on WCEU. Reading their insights, you realize how different people are and how differently they can see things sometimes.
A Detailed Report from WordCamp Europe 2017 in Paris
Torque's review is a detailed report that covers a few of the talks that impressed them the most and why. If you want to read more about Matt's interview, there's a summary here. Paris full of Wapuu Love – WordCamp Europe 2017
What would WordCamp be without Wapuu? I mean, is there anyone who didn't take at least a picture with Wapuu? So, PixelRockstar, the guys who put tons of smiles on the WordPressers' faces in Paris, present you the funniest captions and a cool video featuring the most popular figure of this event.
My Experience at WordCamp Europe 2017 in Paris #wceu
A journal by days summarizing this year's WordCamp Europe, all seen through Kevin Muldoon's eyes. The post is full of images that immediately fill you with the local vibe and make you feel like you're actually there.
Lucijan Blagonic, speaker at Vienna 2016 and part of the organizing team, shares awesome stuff from the backstage and what it takes to get involved into such a large event. What's his reason? It makes you a better person. Read the thoughts of somebody from the inside.
Summary of the WordCamp Europe 2017
Another great piece of WordCamp recollection, which brings us the venue, the talks, Contributor Day, fun moments, swag curiosities – it's full of pictures featuring beautiful, random places and happy faces.
WordCamp Europe #WCEU 2017 – What People Are Saying + Our Reflections and Lessons Learned
Last but not least, we had a lot to say about WordCamp Europe, too. This is our full review on the most important aspects of the event. It's a long story, covering pretty much everything: numbers, the location, the speakers, the timeline by days, creative figures and activities, our volunteer experience, and so so many pictures.
That's it for June 2017. If you attended WCEU, feel free to share your story with us in the comments.
This Month in #WordPress with CodeinWP - June 2017 - #WCEU Edition
Click To Tweet
Don't forget to join our crash course on speeding up your WordPress site. With some simple fixes, you can reduce your loading time by even 50-80%: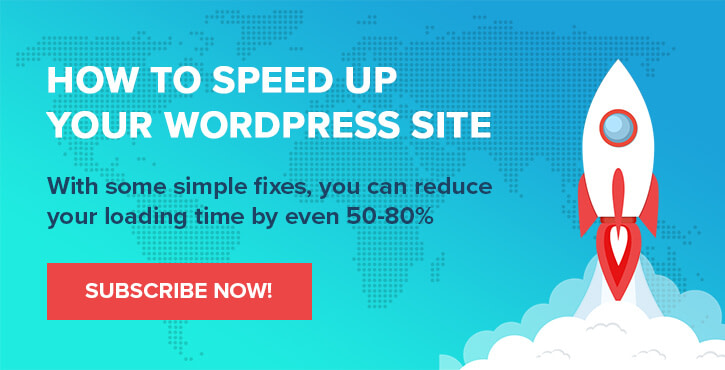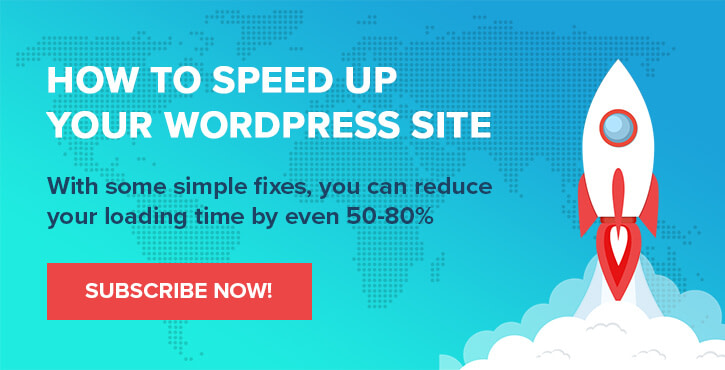 Was this topic
helpful?
0% of users found this helpful