In WordPress, new things tend to happen literally every day. So it's really no surprise that June was yet another news-rich month.
Here are just some of the hot topics that you'll find in this edition of This Month in WordPress w/ CodeinWP: new dangerous vulnerabilities, controversial plugin approvals, birthdays (again!), WordCamp Europe recap, and much more.

June 2015 in WordPress
Security Advisory: Object Injection Vulnerability in WooCommerce
If you're using WooCommerce and your site didn't experience any problems lately … lucky you.
Behind the scenes, the Sucuri team discovered a serious vulnerability in WooCommerce, which they declared as being dangerous. They also urged everyone to install the next update as soon as it was out.
Luckily, the WooCommerce guys reacted quickly and released a fix almost instantly.


Menu Customizer Officially Approved for Merge Into WordPress 4.3
The Menu Customizer "hysteria" continues. Basically, the Menu Customizer plugin has been set to be one of the main new features in the next version of WordPress – 4.3.
Despite receiving a big amount of negative feedback from the community, the core contributors still kept their decision to officially integrate Menu Customizer into the 4.3 release.
WordCamp Europe 2015 – Roundup
June was all about WordCamp Europe (at least for us).
So we were happy to see Cloudways publishing a nice summary of what was going on at this year's event in Seville. What's cool about it is that it's a kind of Twitter stream archive. In other words, see some of the hot topics that circulated around at the event.
And most importantly, get prepared for Vienna next year!
WordPress.tv Needs Your Tutorials
WordPress.tv is now planning to add a section offering beginner tutorials related to all-things WordPress.
Up until this point, basically the only thing you could find on the site were keynote recordings and other forms of on-stage presentations.
This new directions has a good chance at making WordPress.tv a much more useful resource for everybody.
Celebrating 10 Years of WordPress.com & Automattic
WordPress.com and its parent company, Automattic, are now 10.
Some numbers that the team shared about their journey:
2.5 billion posts written with WordPress.com and Jetpack.
137 languages used across those 2.5 billion posts.
3 billion comments – conversations, debates, encouraging words.
19,176 words – the longest title on a WordPress.com post.
10+ million words – the longest post ever published.
2.3 million support messages between customers and engineers.
httpv://www.youtube.com/watch?v=embed/EYs_FckMqow
Some Great Articles From Around The Web
A Smarter Way to Find WordPress Plugins
Fed up with the official plugin directory? Why not try an alternative one…
Killer WordPress Checklist: 101+ easy steps to launch your next website
All the steps involved in setting up a WordPress website. In one easy-to-digest infographic.
The Best Places to Find WordPress Jobs and Build Your Career
Do you love WordPress and think you have the skills to make it a career? Here's where to find work.
50 Notable Examples of Incredibly Famous Brands Using WordPress
The Wall Street Journal, Forbes, TED, LinkedIn, NFL, Reuters, who else is there? Find out here.
The WPLift Roundup of the Best Free WordPress Themes June 2015
Let's give themes some credit too! Here are the newest releases of the month. 5 Big Mobile Design Trends of 2015
Where is mobile design heading? Here are some predictions on the things that are likely to happen.
15 WordPress hacks you can do without plugins
Avoid installing too many plugins. Do stuff by hand (or "by source code," I should say).
A History of WordPress Security Exploits and What They Mean For Your Site
We'd rather not have that part of WordPress history. Exploits are never fun. Either way, still worth to know what's going on out there.
The WordPress Theme Business, Then and Now
A piece on how WordPress theme business has evolved over the years.
Video Backgrounds for WordPress: When and How to Add Them to Your Website
If you're thinking about using a video background on your website, here are the pros and cons to consider.
I think that's it for this edition. Did we miss anything?
…
Don't forget to join our crash course on speeding up your WordPress site. With some simple fixes, you can reduce your loading time by even 50-80%: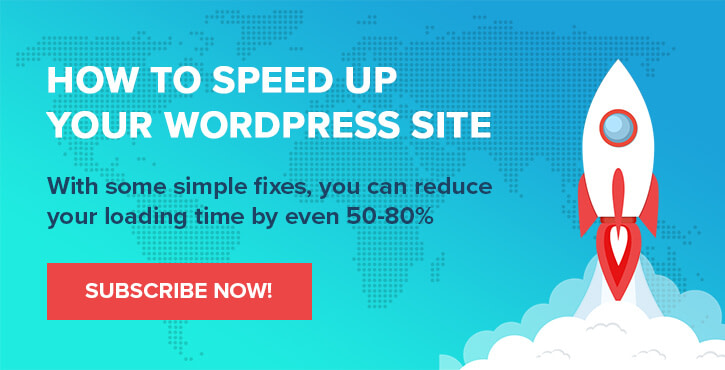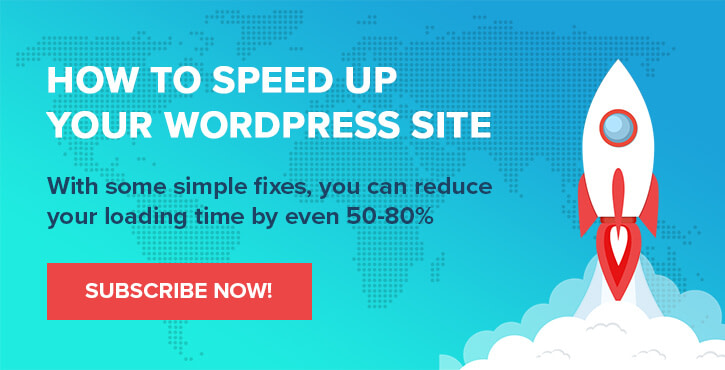 Was this topic
helpful?
0% of users found this helpful