Heya 👋
It is time to, officially, ring in the New Year with the January 2019 roundup of web comics with CodeinWP. With Santa taking some time off, it is up to us to bring you a monthly gift of joy and goodwill to keep your spirits up!
This month, we are taking our first look at how sharing an apartment with a developer unfolds. We're also applying the great universal law, Murphy, to late night coding. What could go wrong?
With hacking taking up so much news space in 2018, we're offering you the foolproof method for keeping stockholders off your back. A classic trick that's sure to make a designer paranoid. Before we wrap it all up with the classic bug reactions comic.
As usual, these comics come to you with (a lot of) help from our buddy, Joao Santos.
[SHOW_ADS]
FYI; we've put together around 60 comics in the past year. So, if you're struggling with how fast 2018 went by, take a stroll down memory lane and refresh your memory in the comics archive.
Let's dive into the January 2019 edition: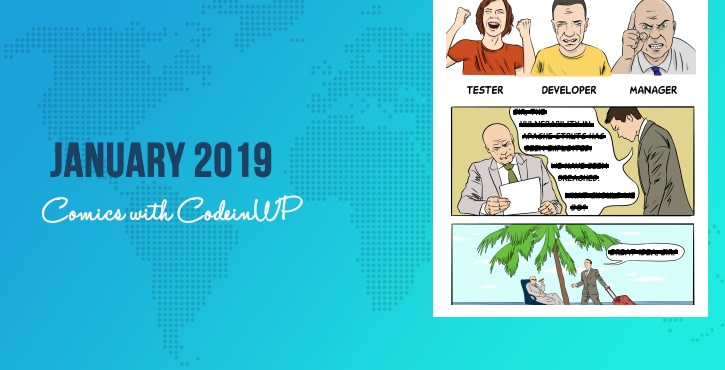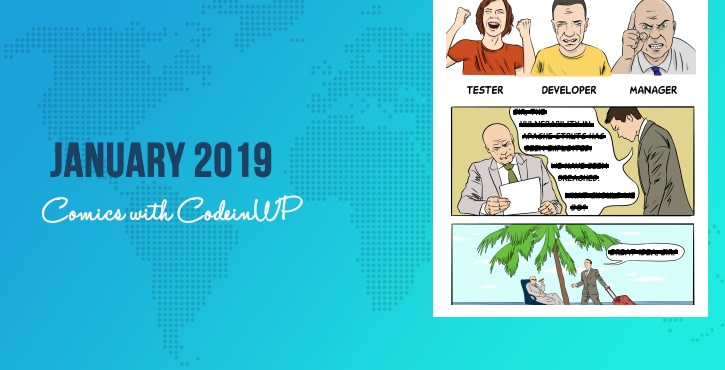 January 2019 Comics w/ CodeinWP ✏️ ... #Developers #DataBreach #Testing #Bugs
Click To Tweet
January 2019 Comics With CodeinWP: On Living With Developers, Surviving a Data Breach, and Bugs 🐛
Go to top
How many devs does it take to change a light bulb?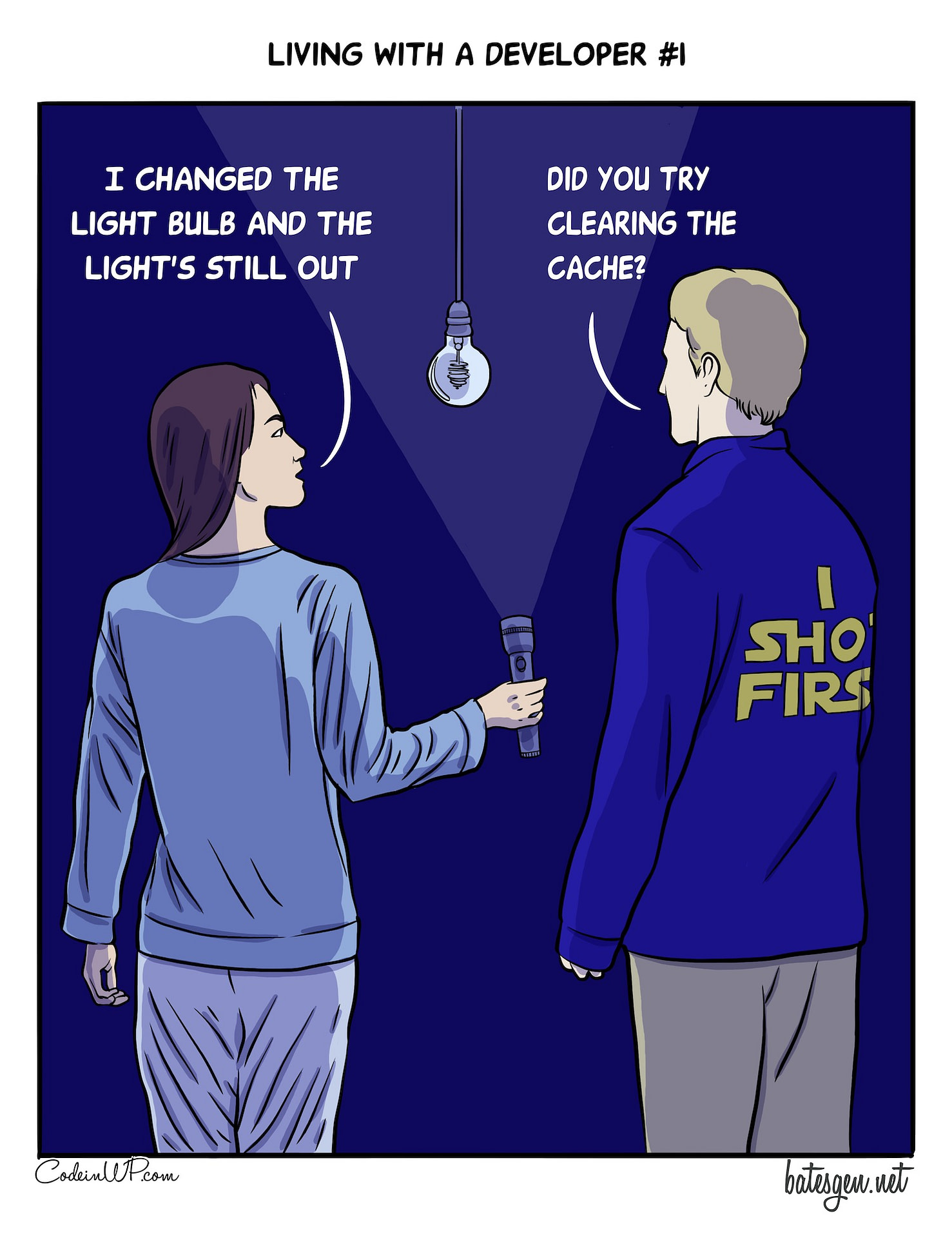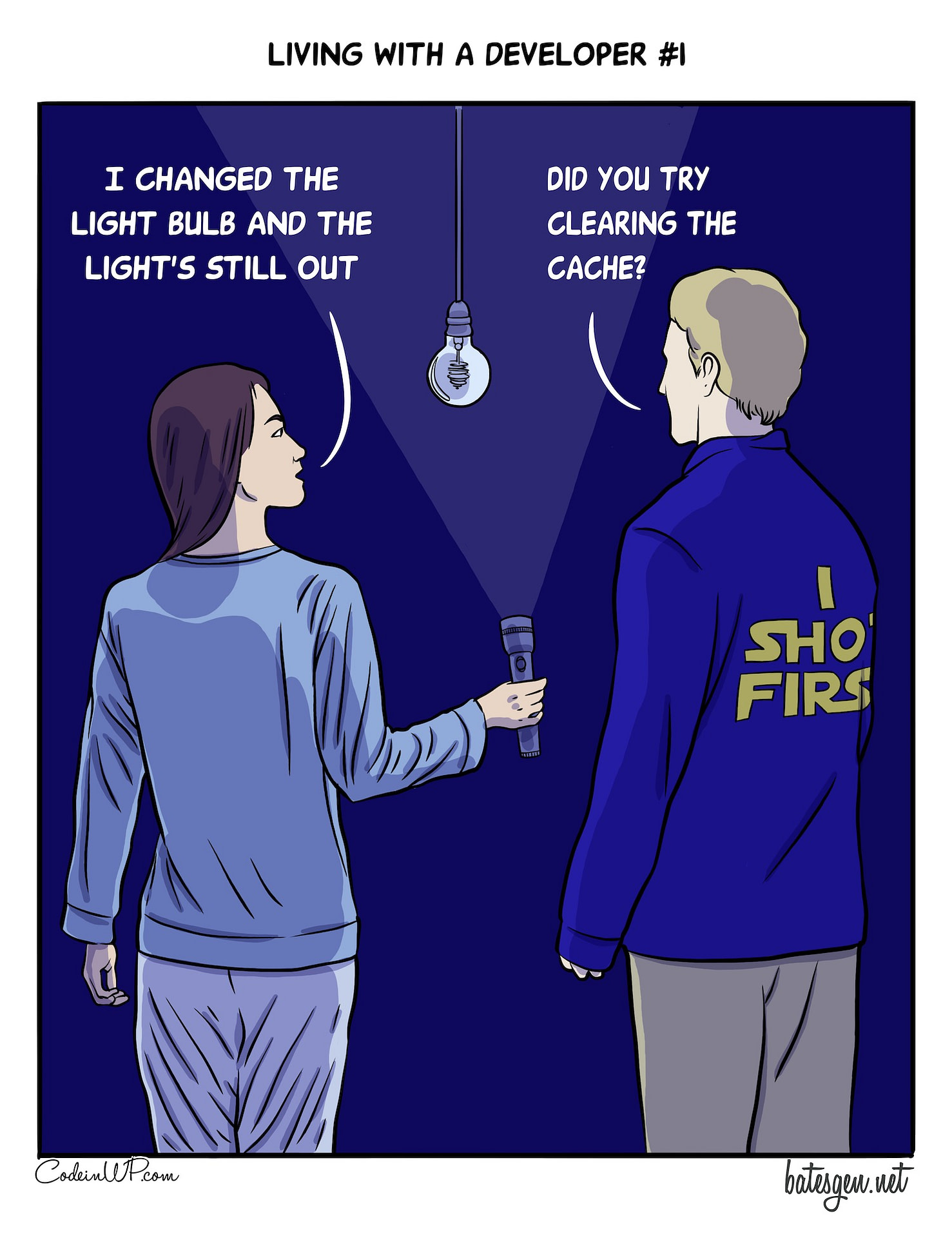 [SHOW_ADS]
Zero. The light bulb was already changed; clear the cache to see your changes.
Go to top
Mo' users Mo' problems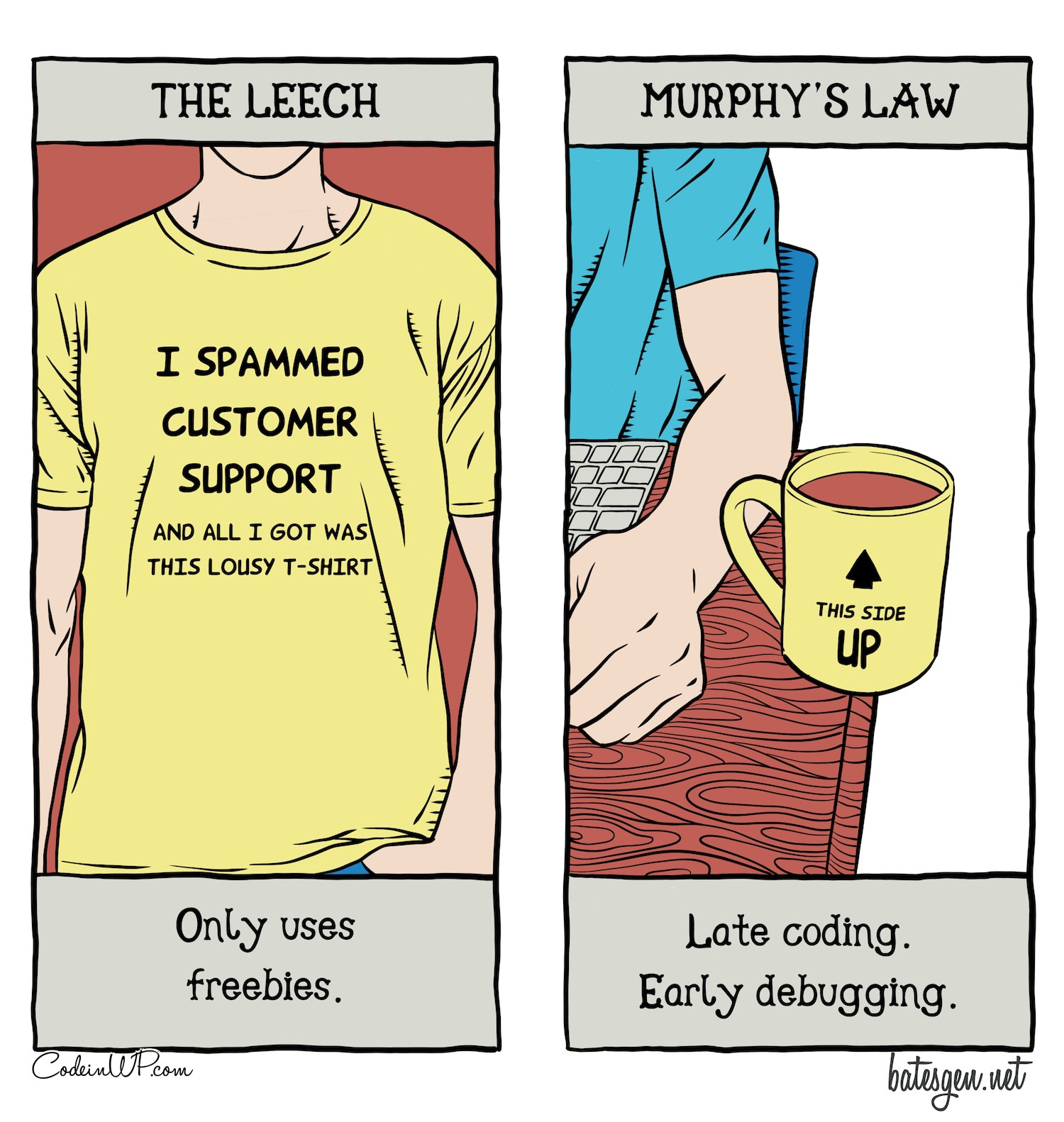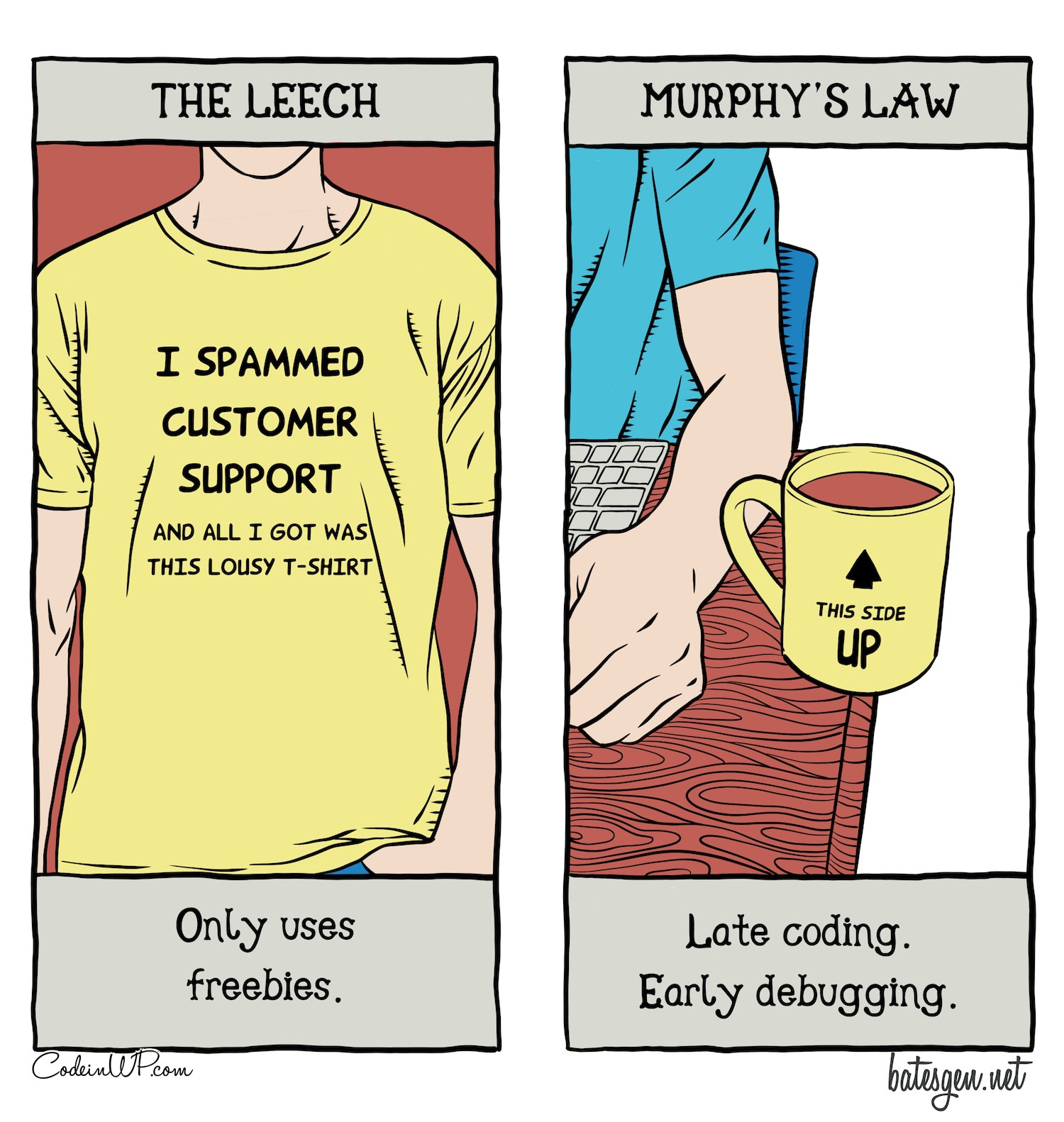 The all-night coder gets all the bugs.
Go to top
This summer's hottest beach fashions
When stockholders asked about the integrity of the database; he bravely took flight to a safer place.
Go to top
Designing in the dark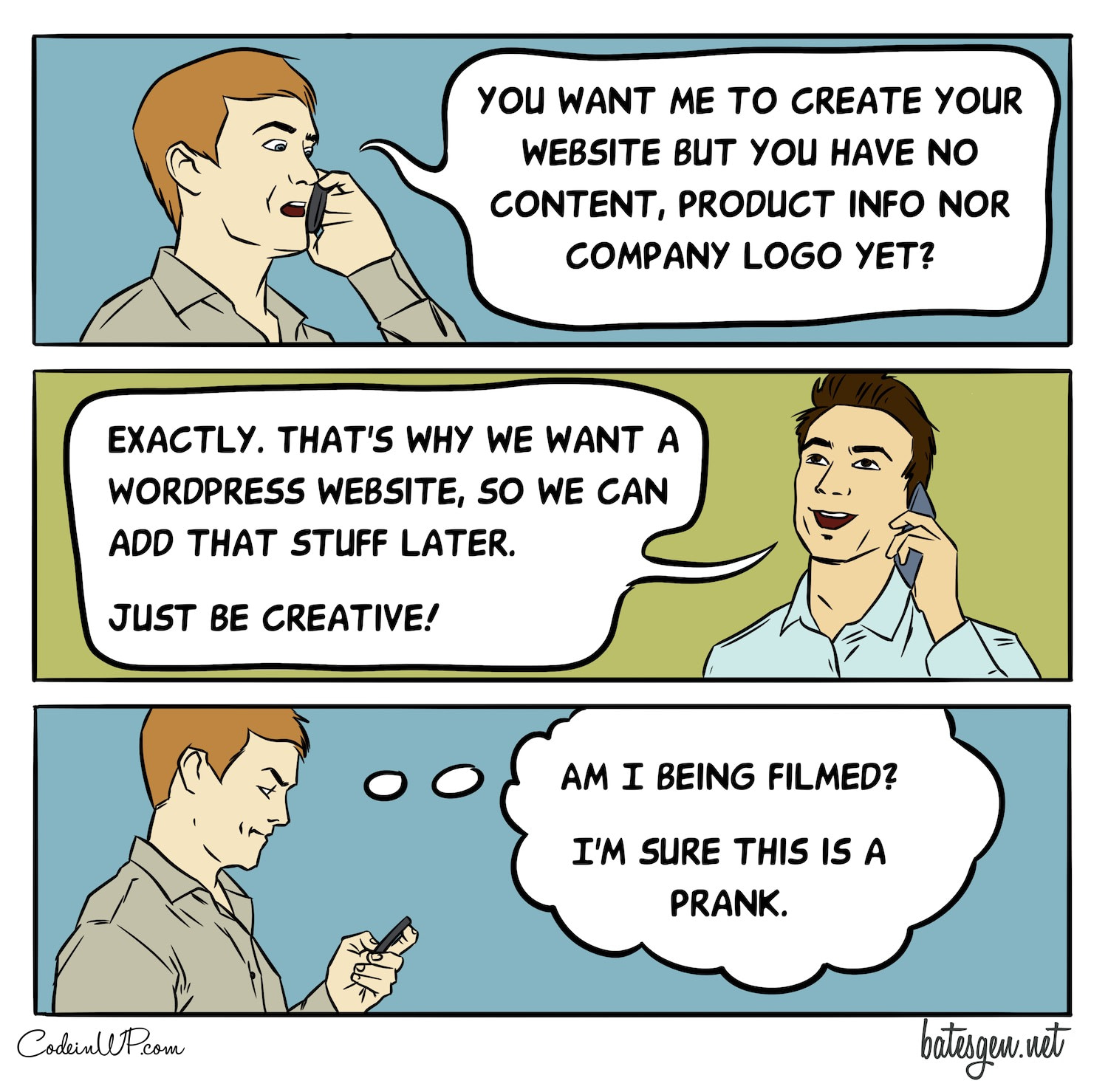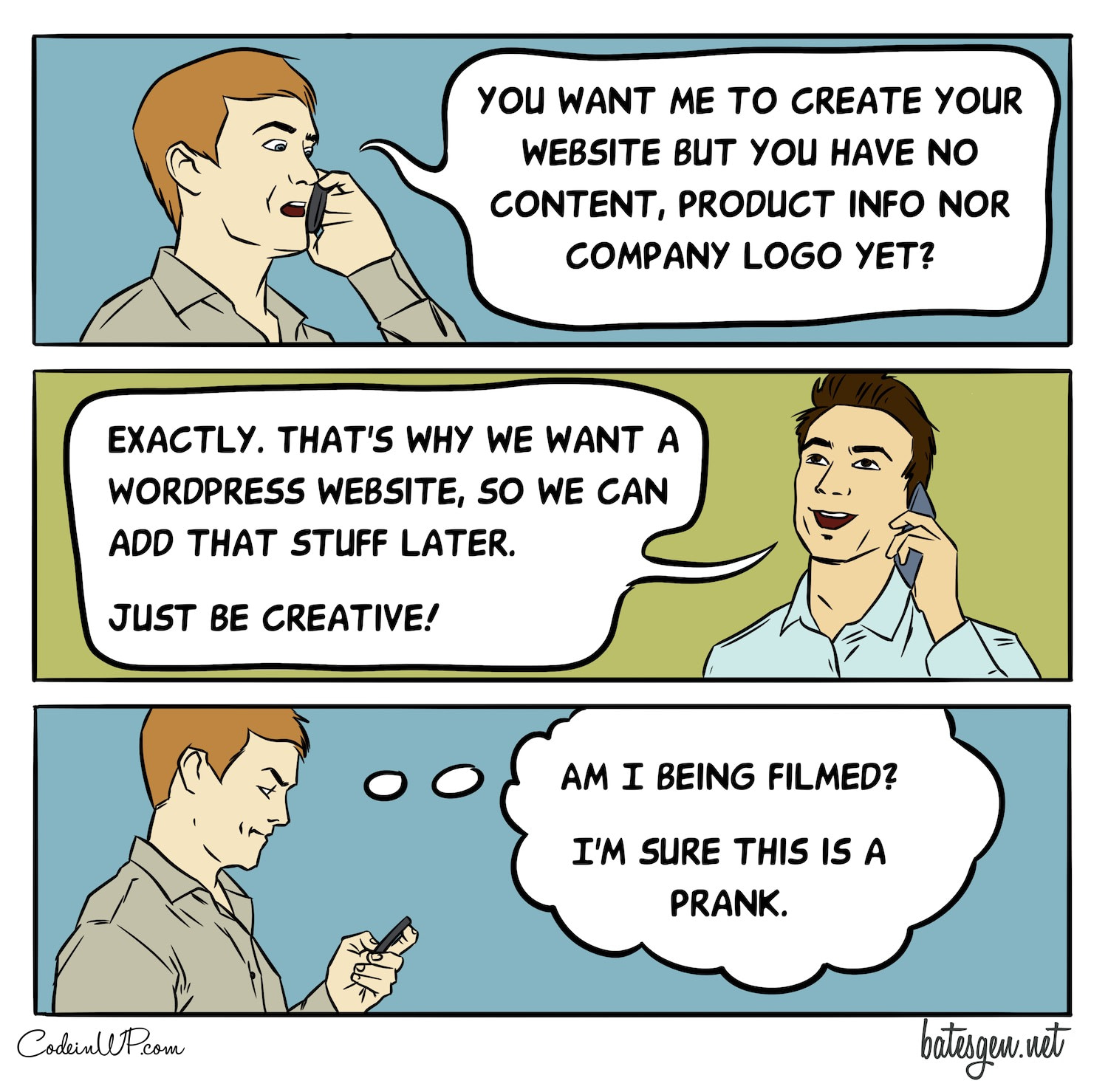 When your client gives you a design brief with an emphasis on the brief.
Go to top
Introducing the Entomo Trio: Philia, Phobia, and Mania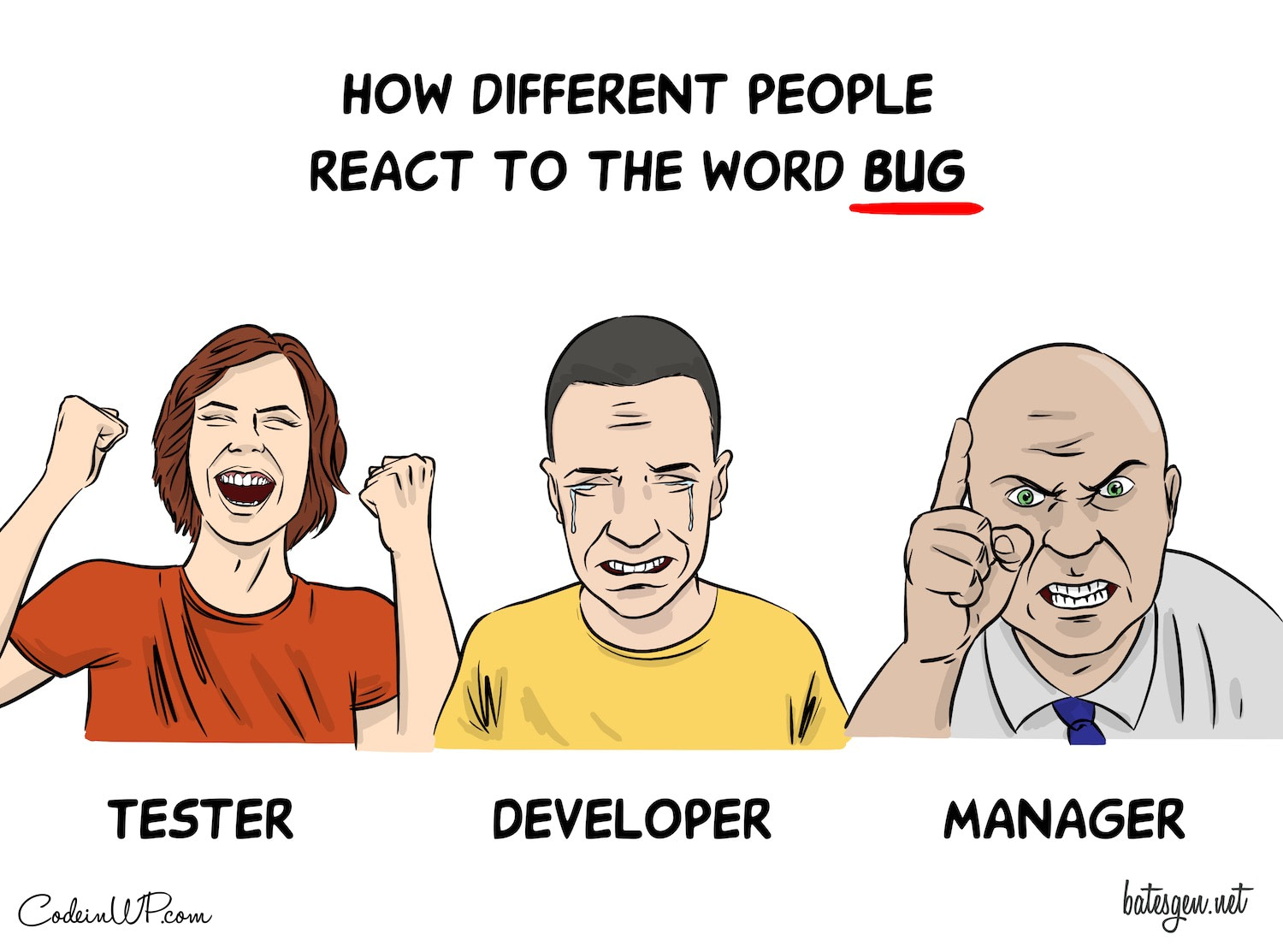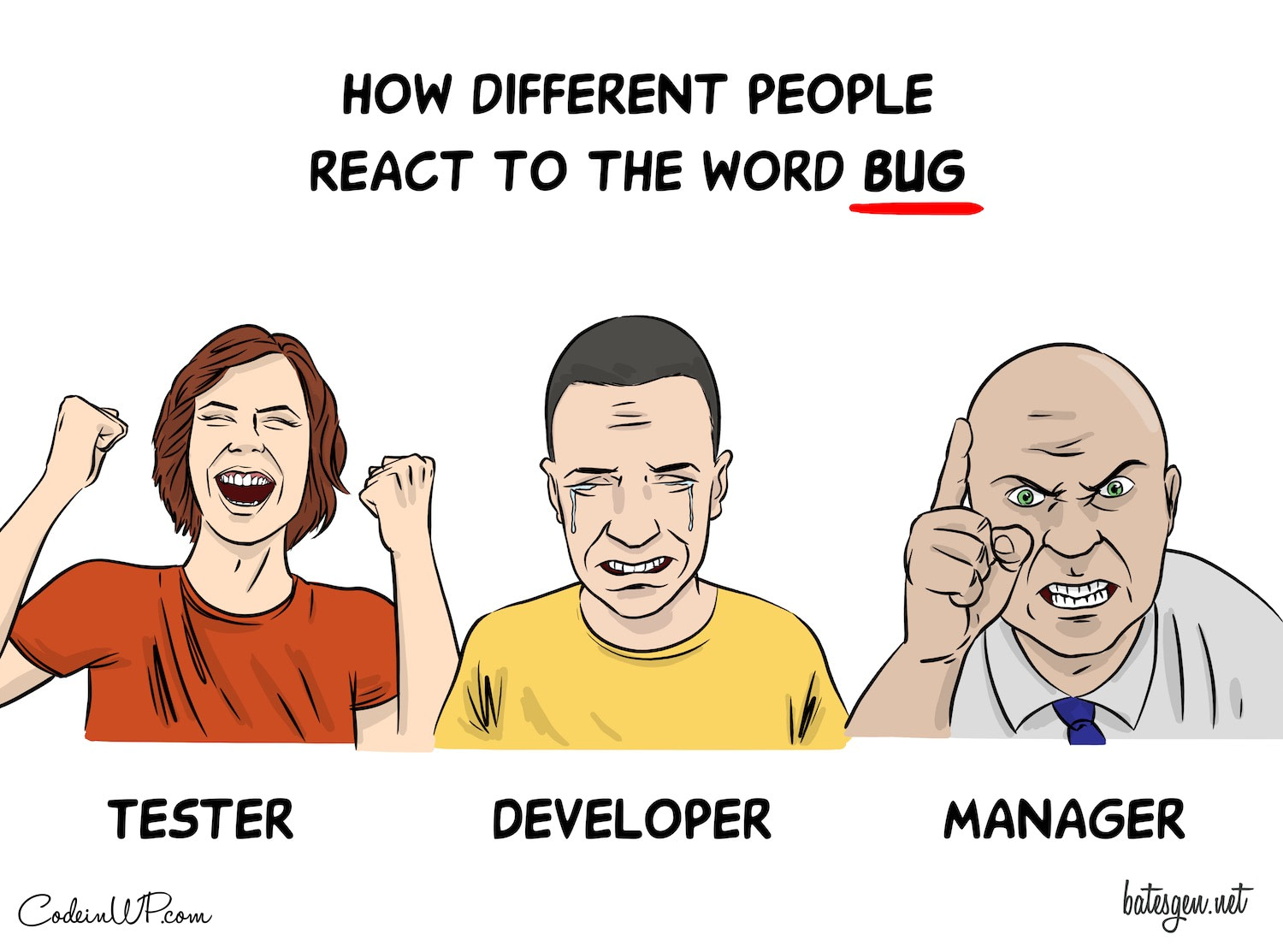 [SHOW_ADS]
Which career path is most appealing to you?
Go to top And, just like that our first web comic post of 2019 is done. We all know that the first work weeks of the new year can be uniquely challenging, so give your colleagues a boost by dropping this article into your Slack channels.
Do you have any idea you'd love to see illustrated? Drop us a comment here, on Facebook, or Twitter and, together, we can brainstorm it into something hilarious!
We'll return next month with some more tech and WordPress humor. See you then!
You may also be interested in:
January 2019 Comics w/ CodeinWP ✏️ ... #Developers #DataBreach #Testing #Bugs
Click To Tweet
Don't forget to join our crash course on speeding up your WordPress site. With some simple fixes, you can reduce your loading time by even 50-80%: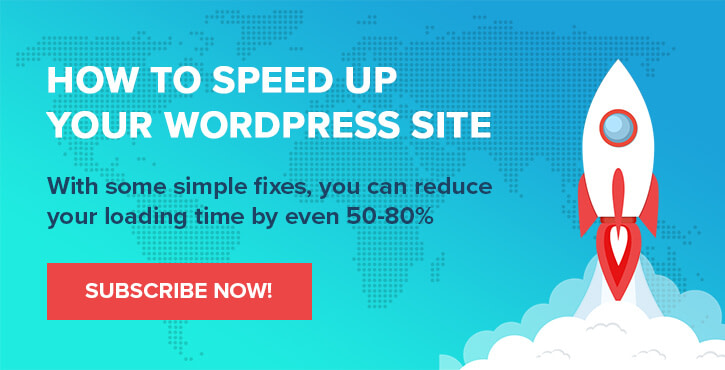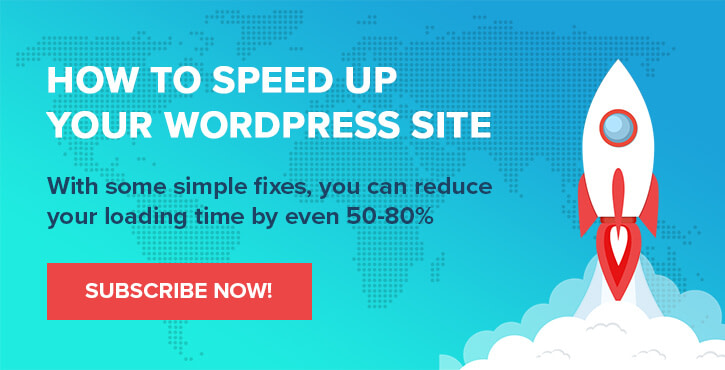 [SHOW_ADS]
Was this topic
helpful?
0% of users found this helpful