Hi everybody, hope you've had some good rest during the holiday season! Our team had a great time indeed, but now it's time to get back to work. And a nice way to start the year is with a good laugh. Hence, this roundup of January 2018 WordPress comics!
We have five funny comic strips for you this month, with jokes on web design, WordPress themes, developers, and … tarot cards. Yeah, you read it right. This month we're introducing a new concept inspired by the classic set of tarot cards + our own developer/WordPress spin on it.
But let's talk less and laugh more, so here's our first comic roundup of 2018! We hope you'll have a great time going through the jokes, and do not hesitate to tell us your opinion in the comments section. In case you missed the December roundup, feel free to have a look here.
We're happy to feature the work of two artists this month, João Santos and Christian Mirra: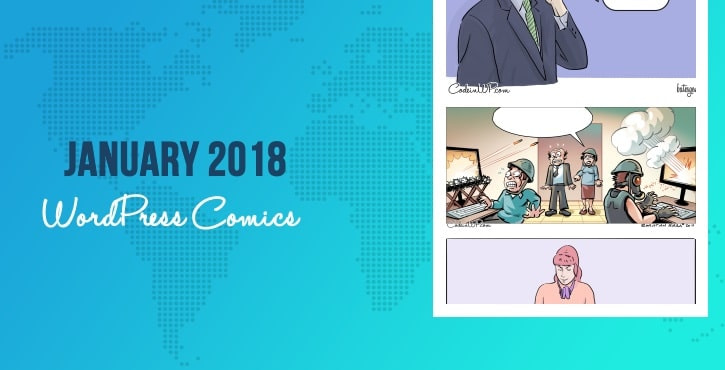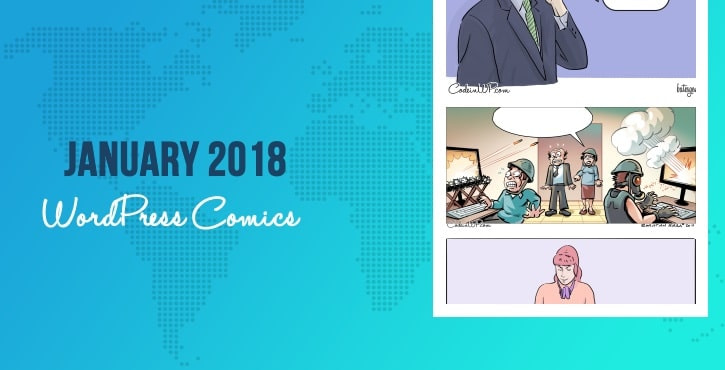 #WordPress #comics of the month - January 2018 Click To Tweet
January 2018 WordPress Comics
PowerPoint to the rescue!
… That moment when you want to reconsider your job (the fifth time this month).
Go to top
More features ≠ better quality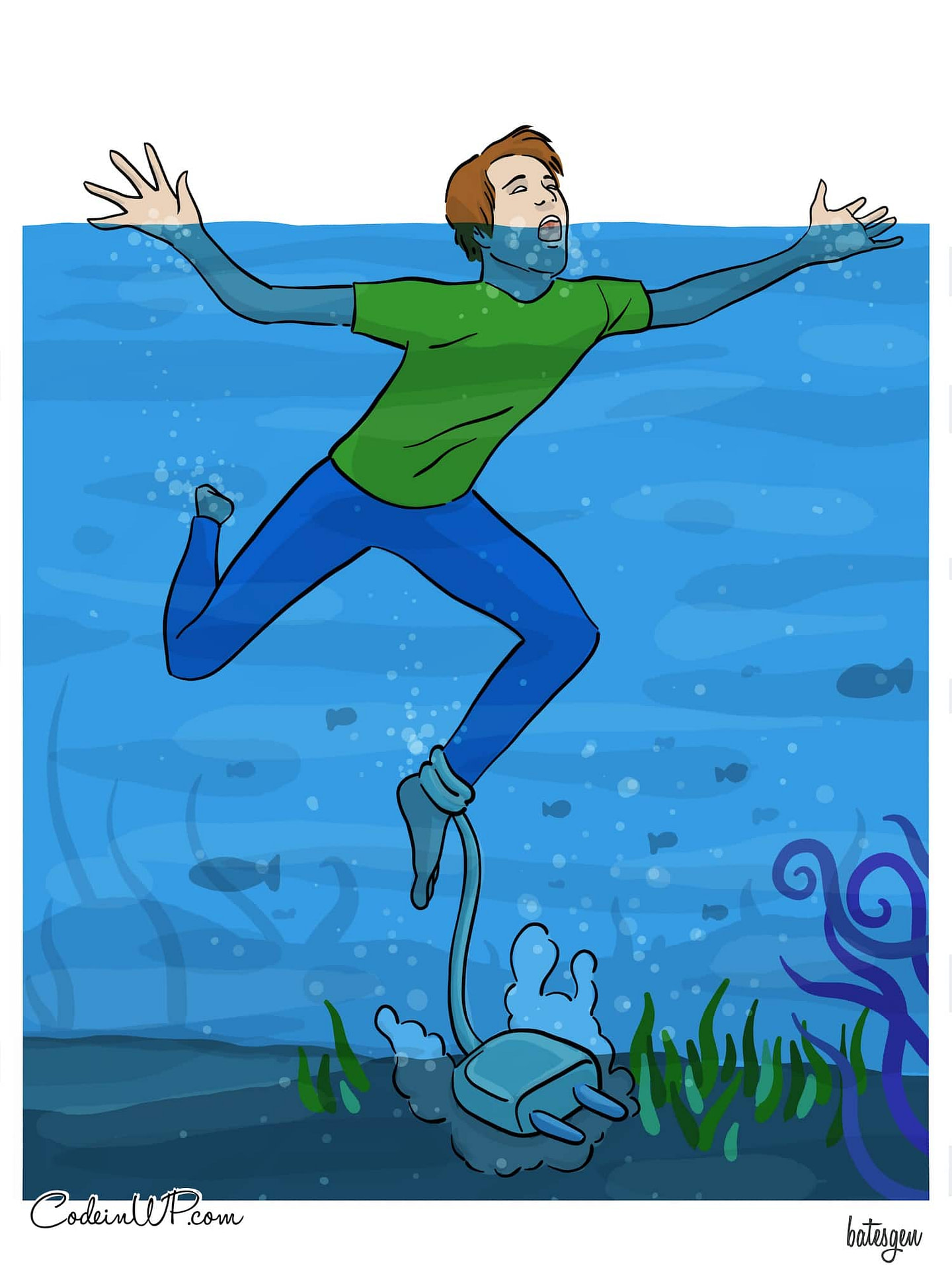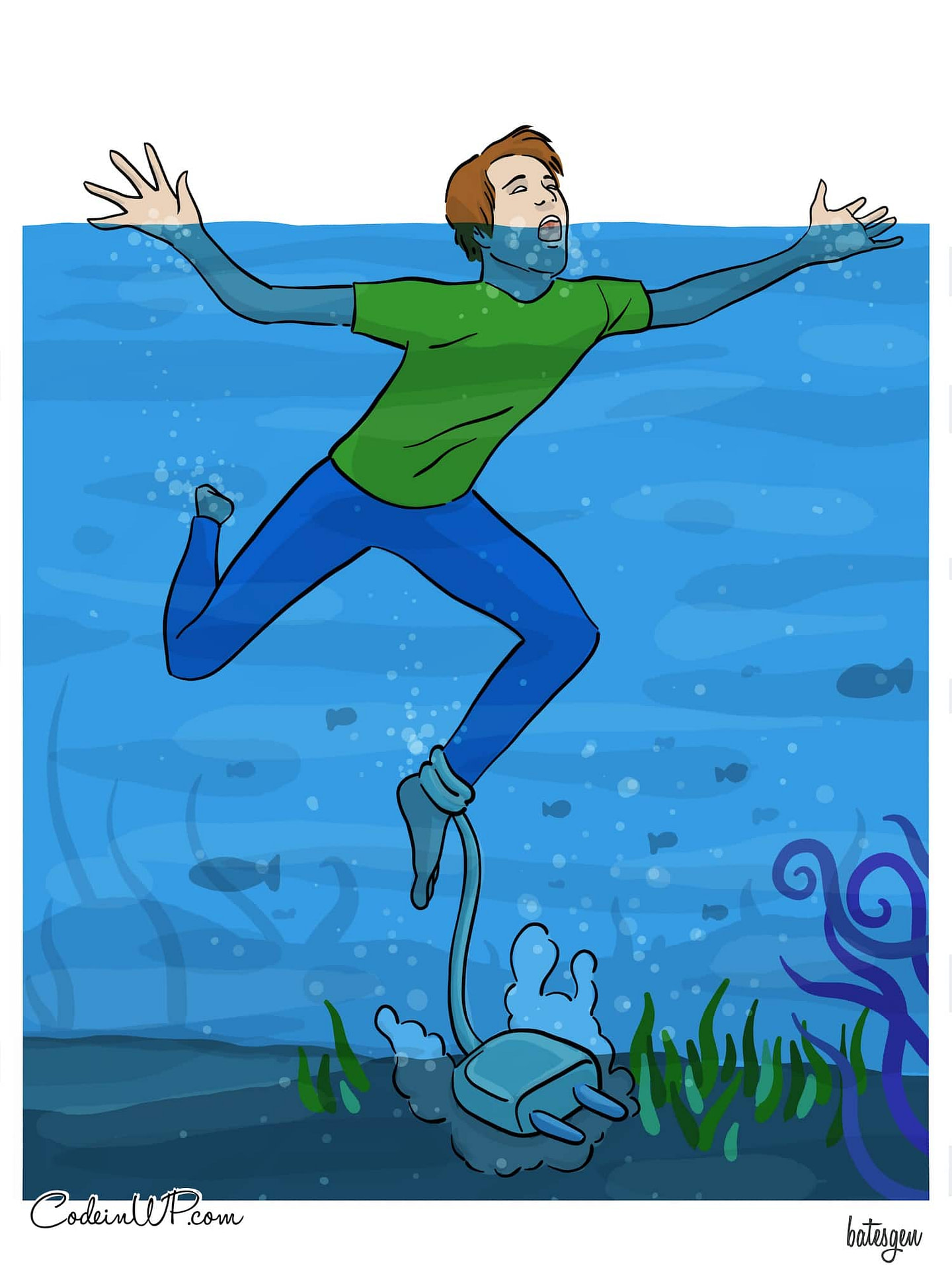 [SHOW_ADS]
… "Buy a feature-rich WordPress theme," they said.
… "It will slow down your site," they failed to mention.
Go to top
A week in the life of a web developer
… Don't let the initial enthusiasm fool you … things are likely to end in panic anyway.
Go to top
The usual plugin conflict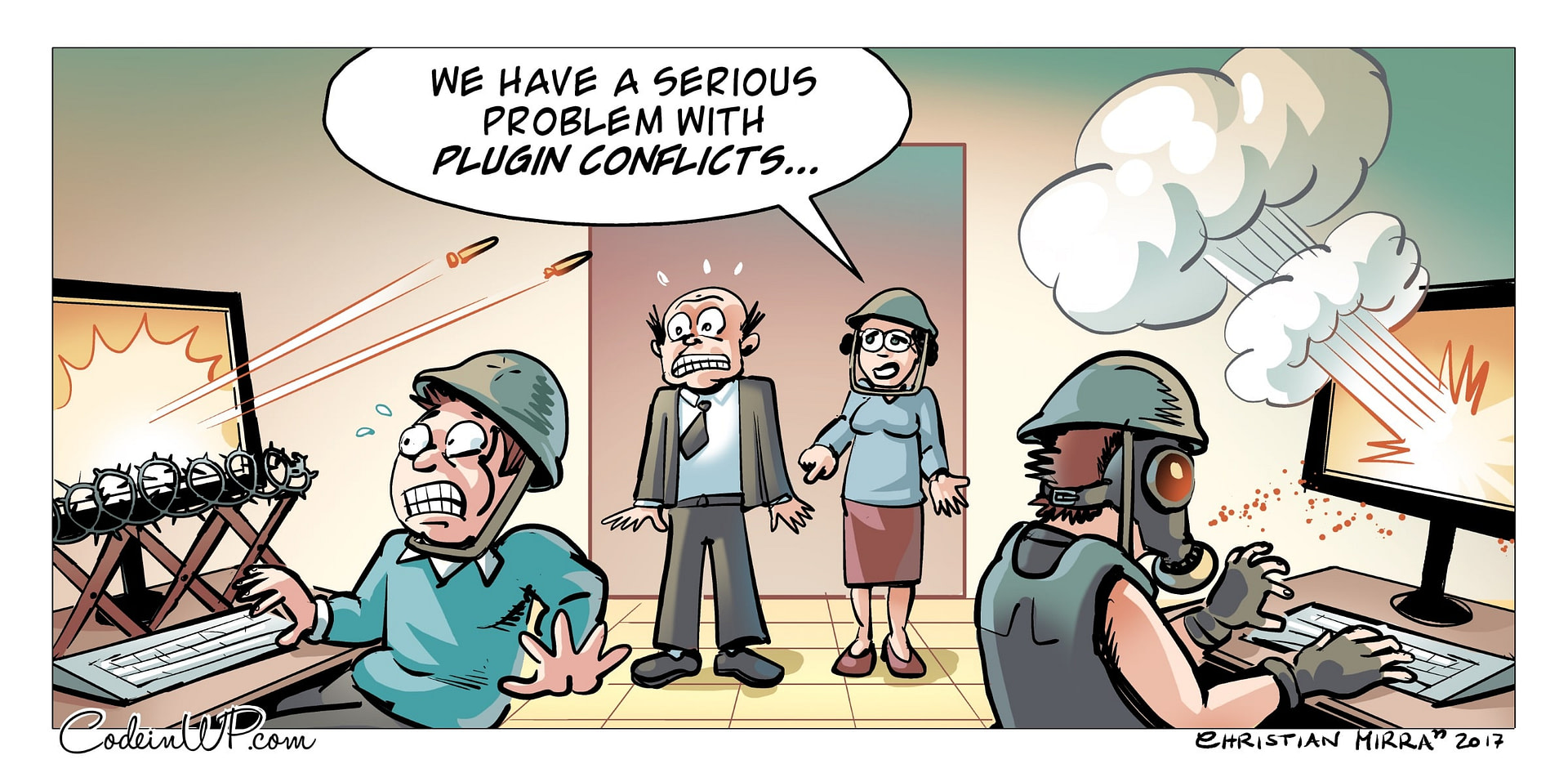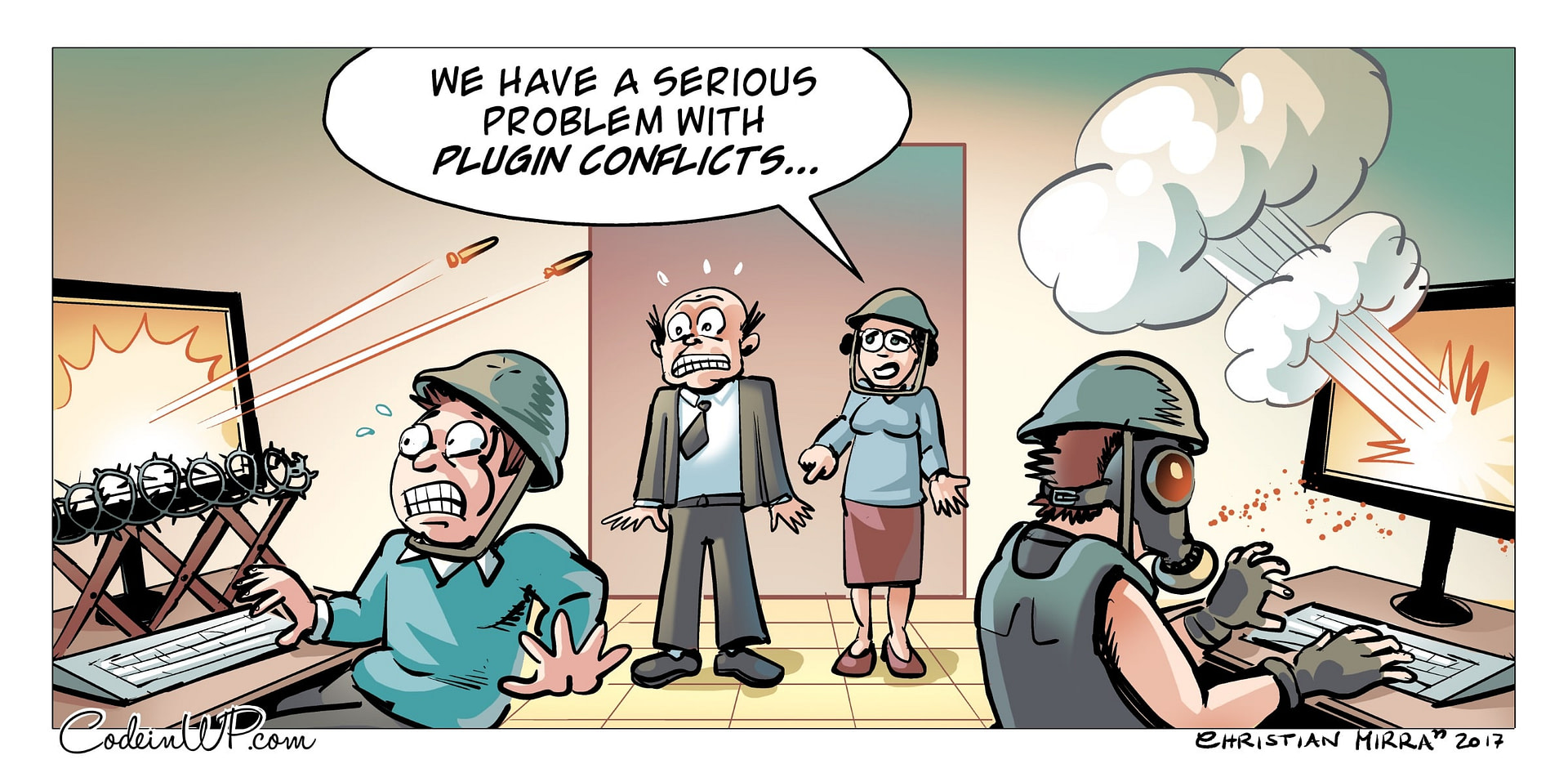 … If you don't check your plugins regularly, they will start a revolution one day.
Go to top
Choose your tarot cards
[SHOW_ADS]
I'm not sure if you're familiar with how tarot cards work (why should you, anyway?), but we tried to re-create each one and find its WordPress-related counterpart. Here's our first attempt.
Go to top
So that's our roundup of January 2018 WordPress comics. What do you think of them? Spread the word on social media and let other people enjoy them too.
In case you haven't noticed, you can share each comic strip separately by clicking on the social icons that show up when you hover over the image.
On a different note, don't forget that we are open to hearing your ideas; just drop us a comment in the section below and we'll brainstorm it together. Wrapping up, we wish you a year full of joy and funny moments. Cheers!
[SHOW_ADS]
#WordPress #comics of the month - January 2018
Click To Tweet
Don't forget to join our crash course on speeding up your WordPress site. With some simple fixes, you can reduce your loading time by even 50-80%: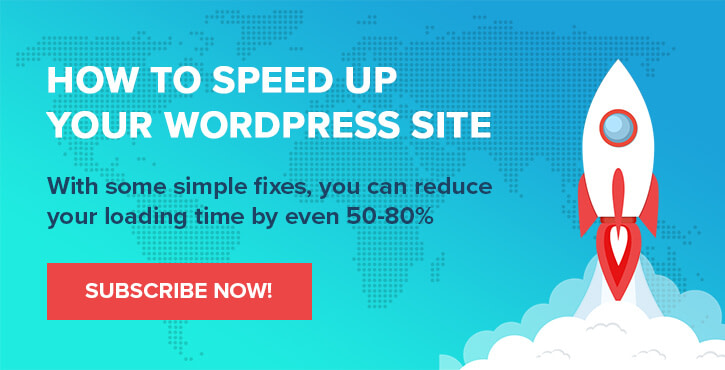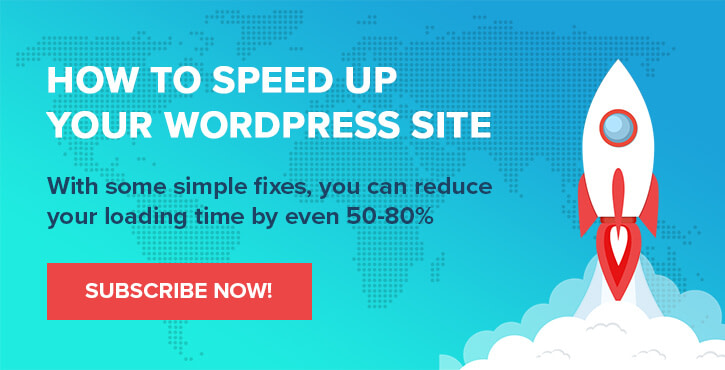 Was this topic
helpful?
0% of users found this helpful