Many people want to learn how to start a (small) business this year. Half-baked business ideas are a dime a dozen, and it's not unusual for an entrepreneur to have several possible ventures lined up.
But what's critical to finding real success is testing these ideas and refining your business concept before getting in over your head.
The first test is personal:
Do you care enough? 🤔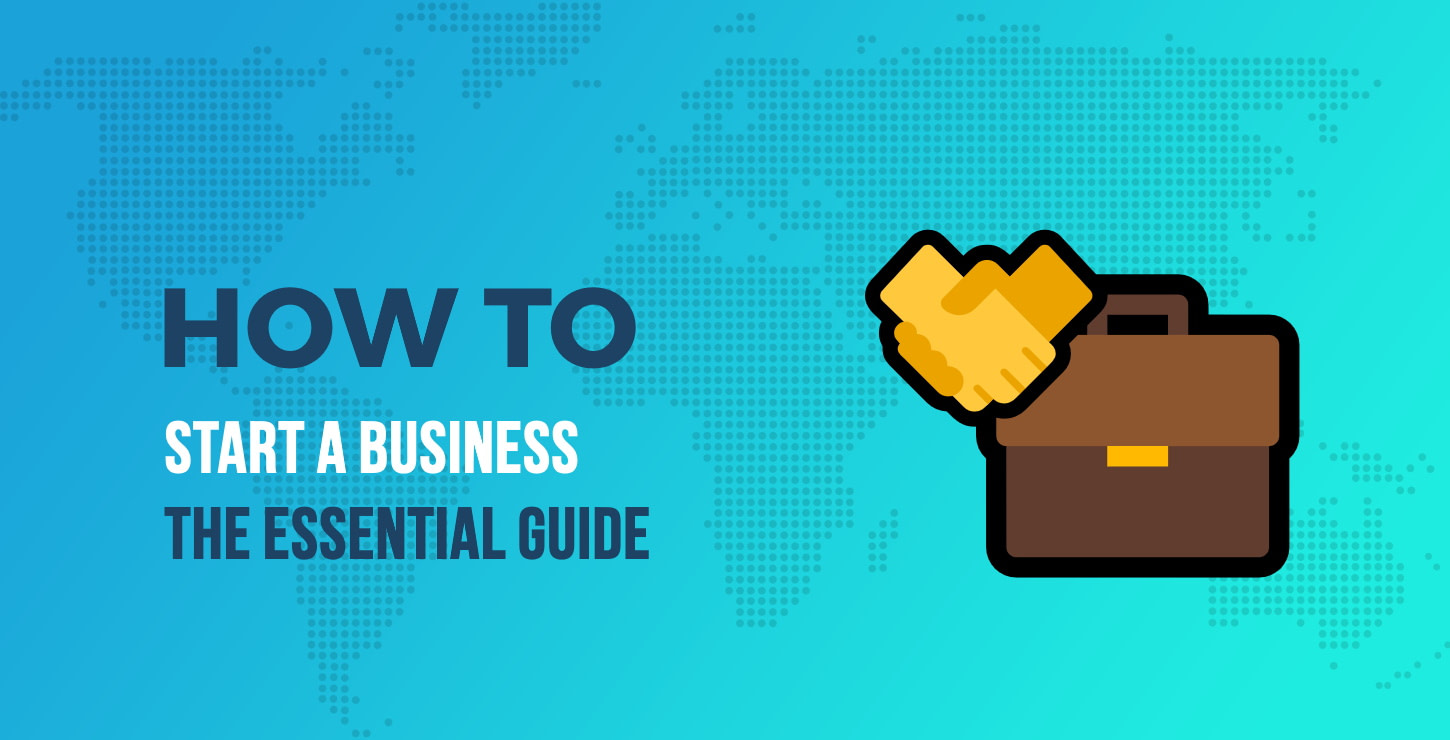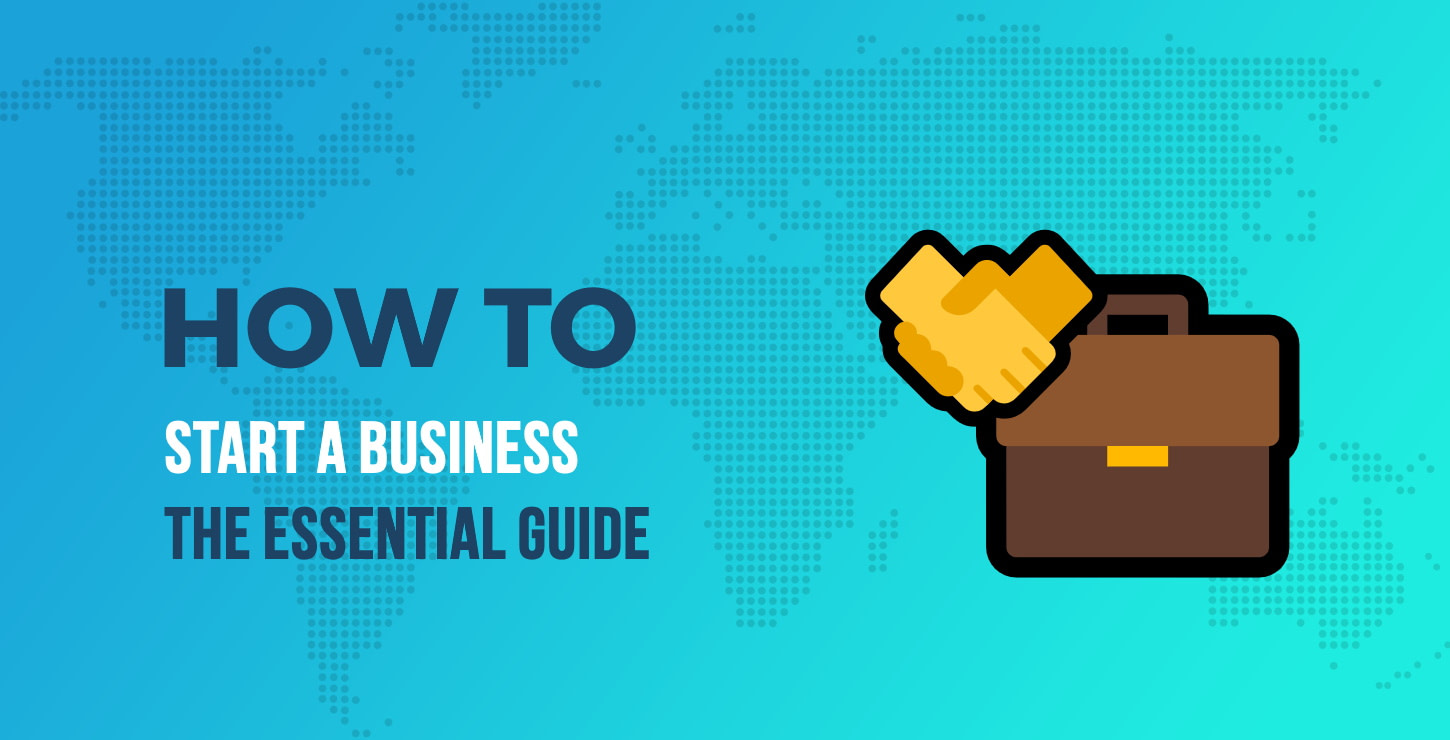 Entrepreneurs inevitably spend large amounts of their time and energy getting their businesses off the ground. You need to be personally invested enough that your commitment to what you're building can sustain you through the hard times.
And there will be hard times. Inevitably, they will undermine your confidence at some point. In order to push forward, you need true tenacity, as well as certainty that your business idea is a winner. However, being sure your idea is going to get traction isn't enough. You also need to research the market. This is where the following guide comes into play.
Here's a step-by-step walk-through on how to start a (small) business:
How to start a (small) business
Here are the steps we're going to cover:


How to start a small #business in 8 steps - the essential guide 🤝💼 Click To Tweet


1. Come up with a good business idea
Learning how to start a small business can be a grueling endeavor. Before you commit yourself — and your finances — make sure your business idea has the best chance at succeeding.
Your checklist for starting a business should begin with these three steps for evaluating (and improving) the quality of your business idea:
Decide on a business idea
It seems obvious to say you need to start your business with an idea. But for some people, they either have a vague idea, or a slew of them.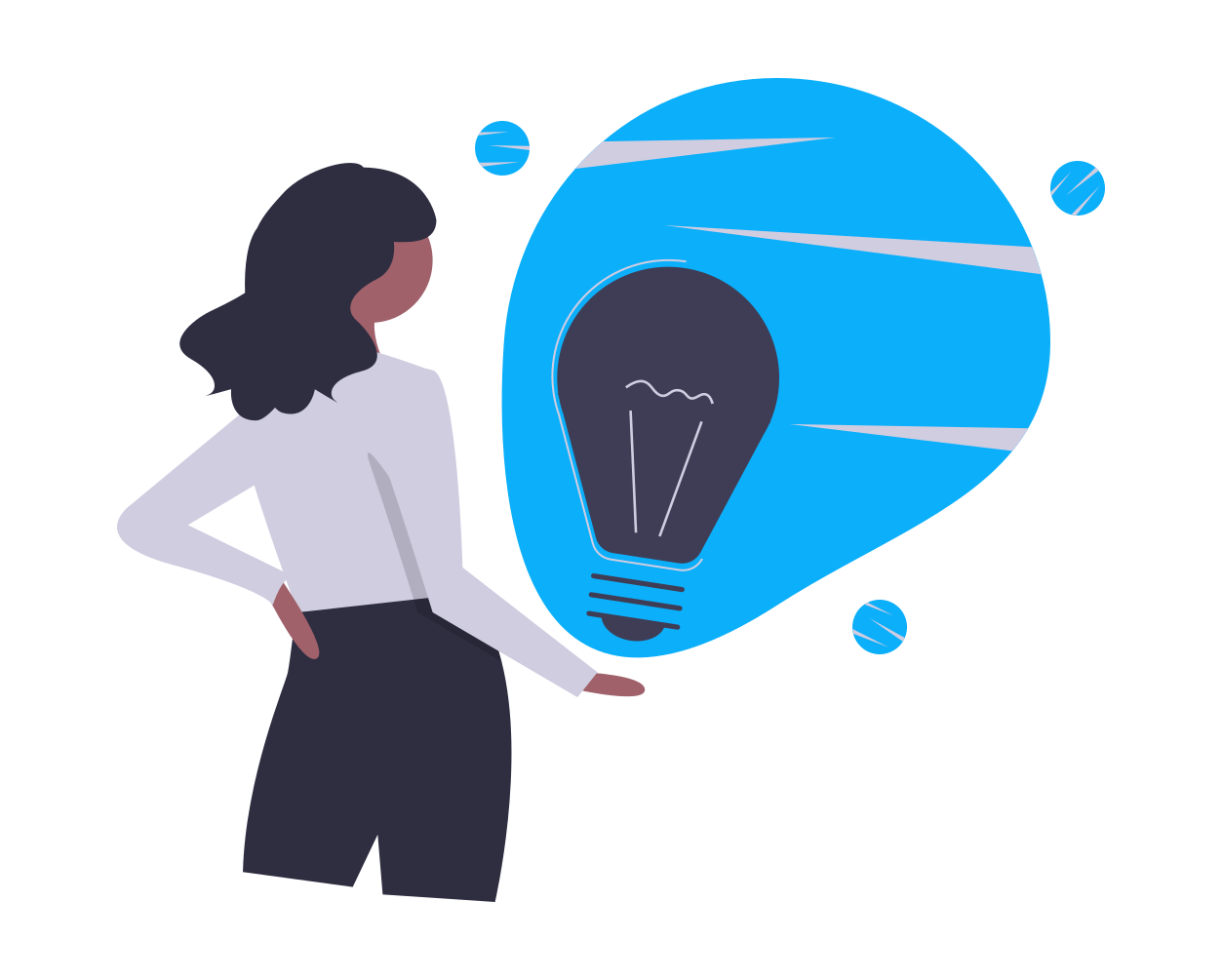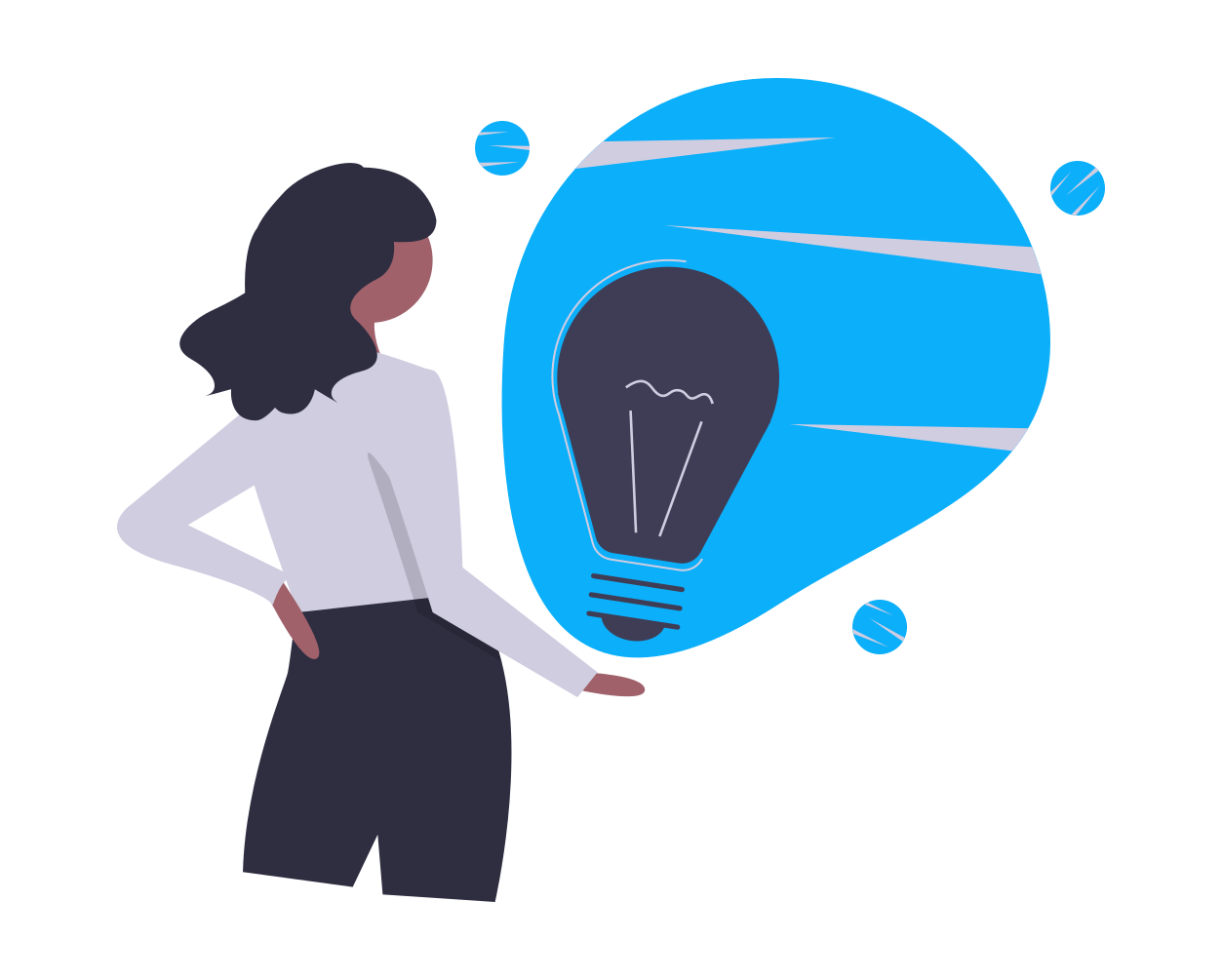 Narrow things down by letting ideas simmer. Write your idea down (or your list of ideas), and give it a few days. If it's something you are truly passionate about, you will keep thinking about it.
While it's simmering, figure out what problem it solves. Make sure the problem you're solving is specific, but not too specific. A dating app for everyone is too broad, but a dating app for polyamorous farmers will leave you with an extremely small customer base.
Research the market
The goal of market research is to answer four basic questions about target consumers and their buying habits:
What are the demographic breakdowns that define your target customers? 🤔
What are they buying now? 🤔
What makes them buy goods or services? 🤔
What is going to make them buy from you? 🤔
To answer these questions, start by researching your competition.
Then, continue your research by talking to experts. Ideally you have some experience in the field you're looking to start your small business in. Use the contacts you already have in your network to start.
Additionally, speak with friends and family that fit into the demographics you will be targeting to get their take on your proposed business idea.
Keep in mind, there is a difference between an idea that sounds good to your potential buyers, and a product those same consumers will actually purchase. To figure out which category your product falls into, you have to test the market.
Test the market
There are a lot of ways you can test the market, as well as resources that will give you step-by-step methodologies, including Pat Flynn's Will it Fly.
However, the first thing you need is something to test. For many potential businesses, this means creating a minimum viable product (MVP).
This is your product boiled down to its core features, just enough for you to see how users respond to it.
Test your MVP within focus groups. Offer surveys and conduct interviews to find out what features are working, and how you can add more value to the product.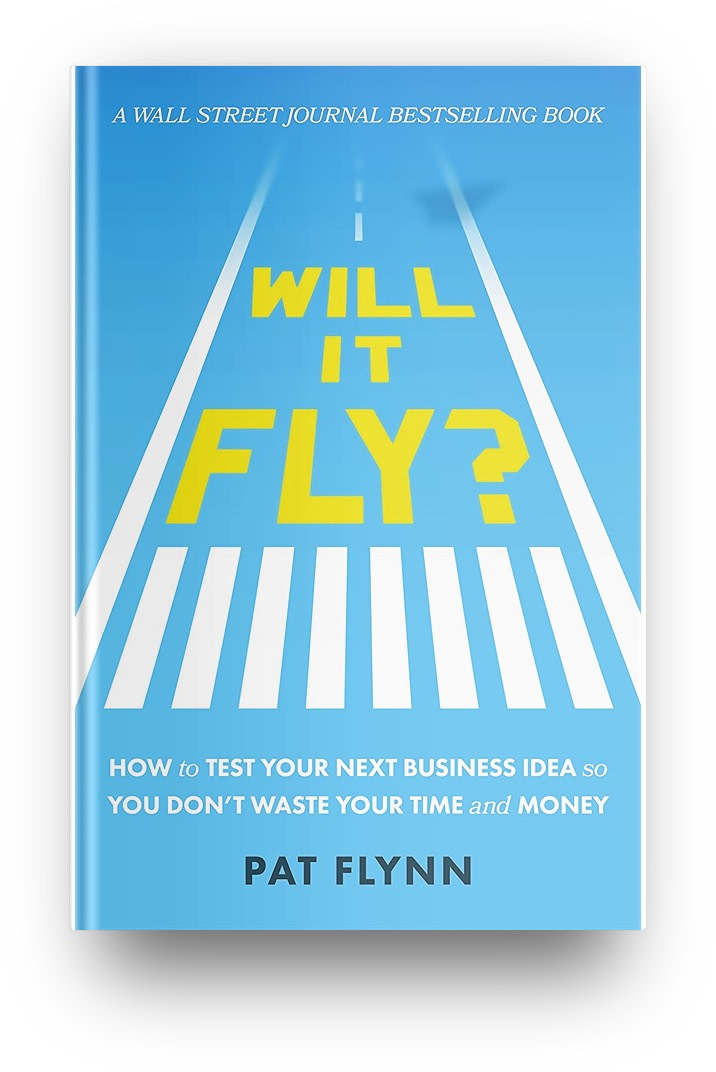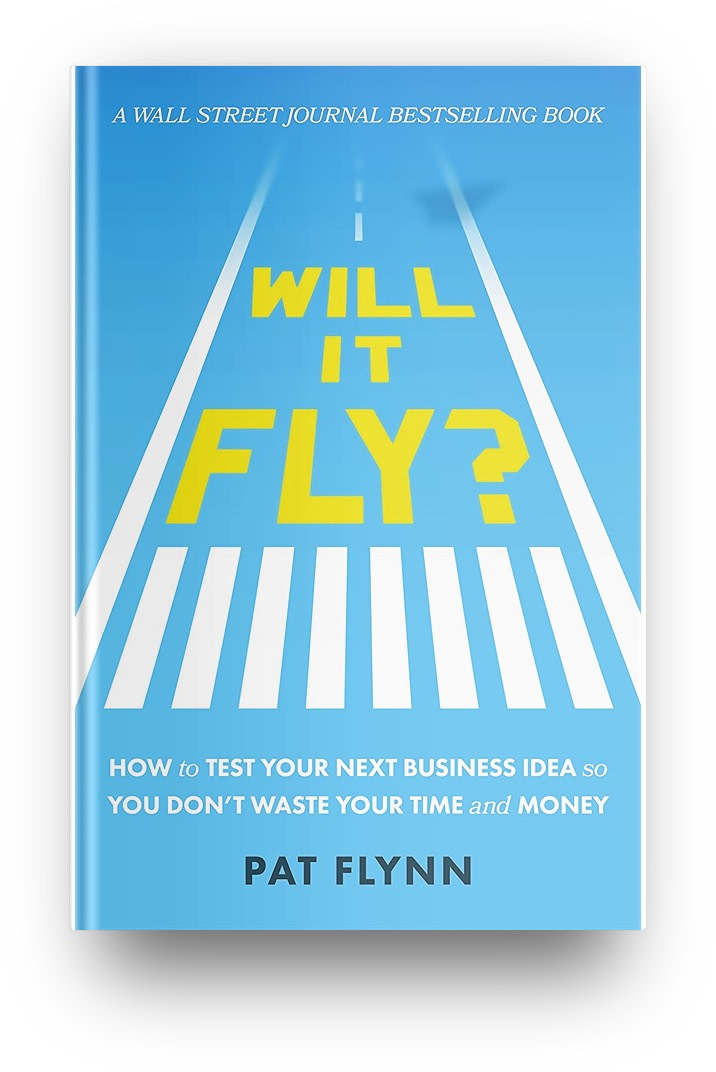 Alternatively, you can start market testing by creating a landing page for your business.
The landing page will ostensibly advertise before you launch your business or finish assembling your MVP. But, underneath, you can use it to easily tweak your idea as you notice what is and is not appealing to those you're targeting.
Use Google Analytics and keywords to see how many people are actually searching for what you have to offer. An email capture behind your pricing page ensures the addresses you acquire belong to leads with high purchasing intent.
The purpose of testing is to gauge the market's genuine interest in your product or service, and adjust it to generate even more interest.
According to venture capitalist and entrepreneur Greg Isenberg:


"99% of products should launch with a waitlist. Nothing builds demand like it…Step one of building any consumer product is: build a cult following…Create something people will fall in love with."Greg Isenberg



2. Create a legal business entity
Technically, when you first learn how to start a small business, you can operate as a sole proprietor — if you want.
The terminology changes from country to country, but basically, this business model (where your company is owned and run by a single person) offers no legal distinction between the business and its owner.
However, by incorporating your business, you create distinct entities for your personal assets and business assets. Again, how you do this depends on the legal requirements of the country you're setting it up in and operating it from.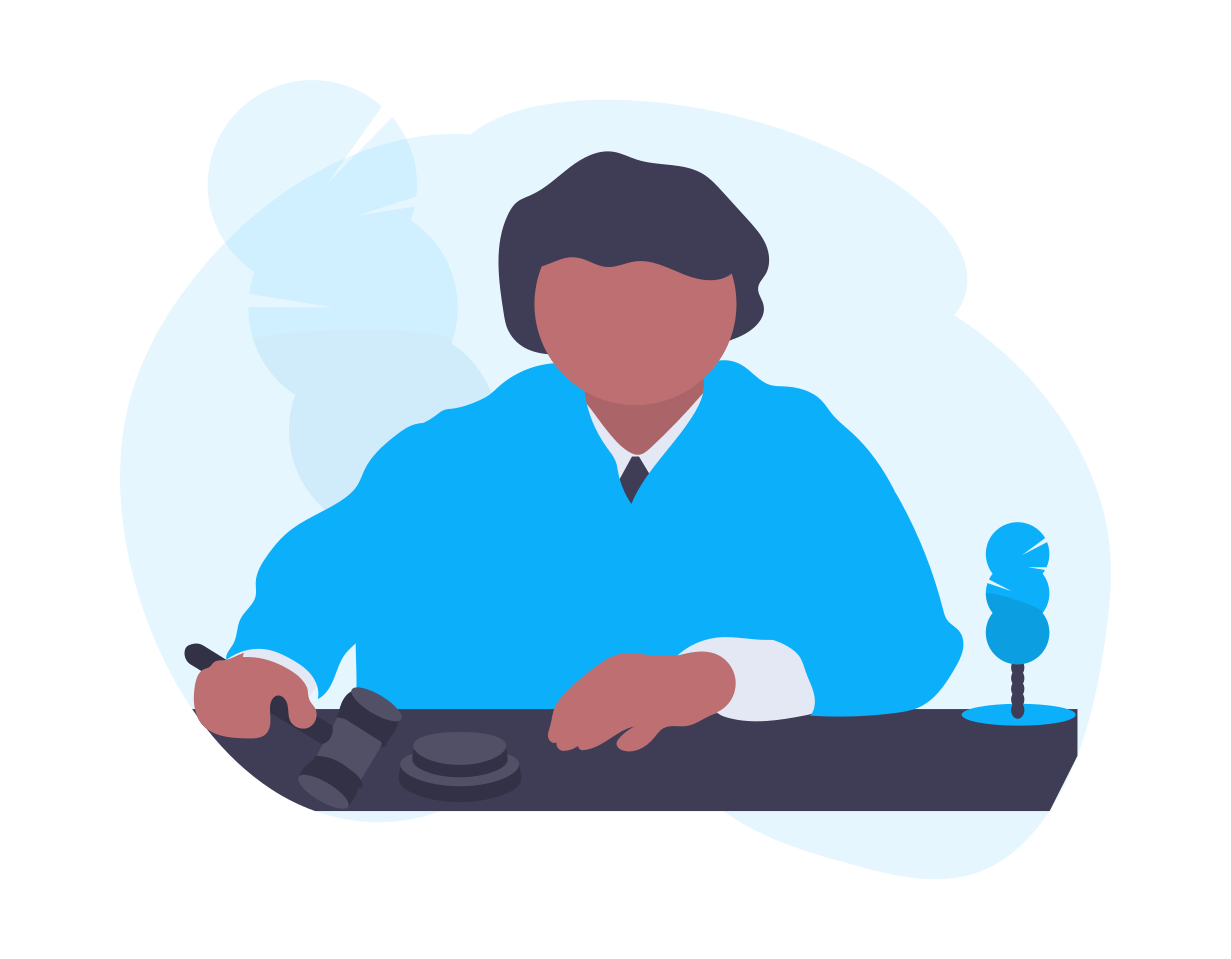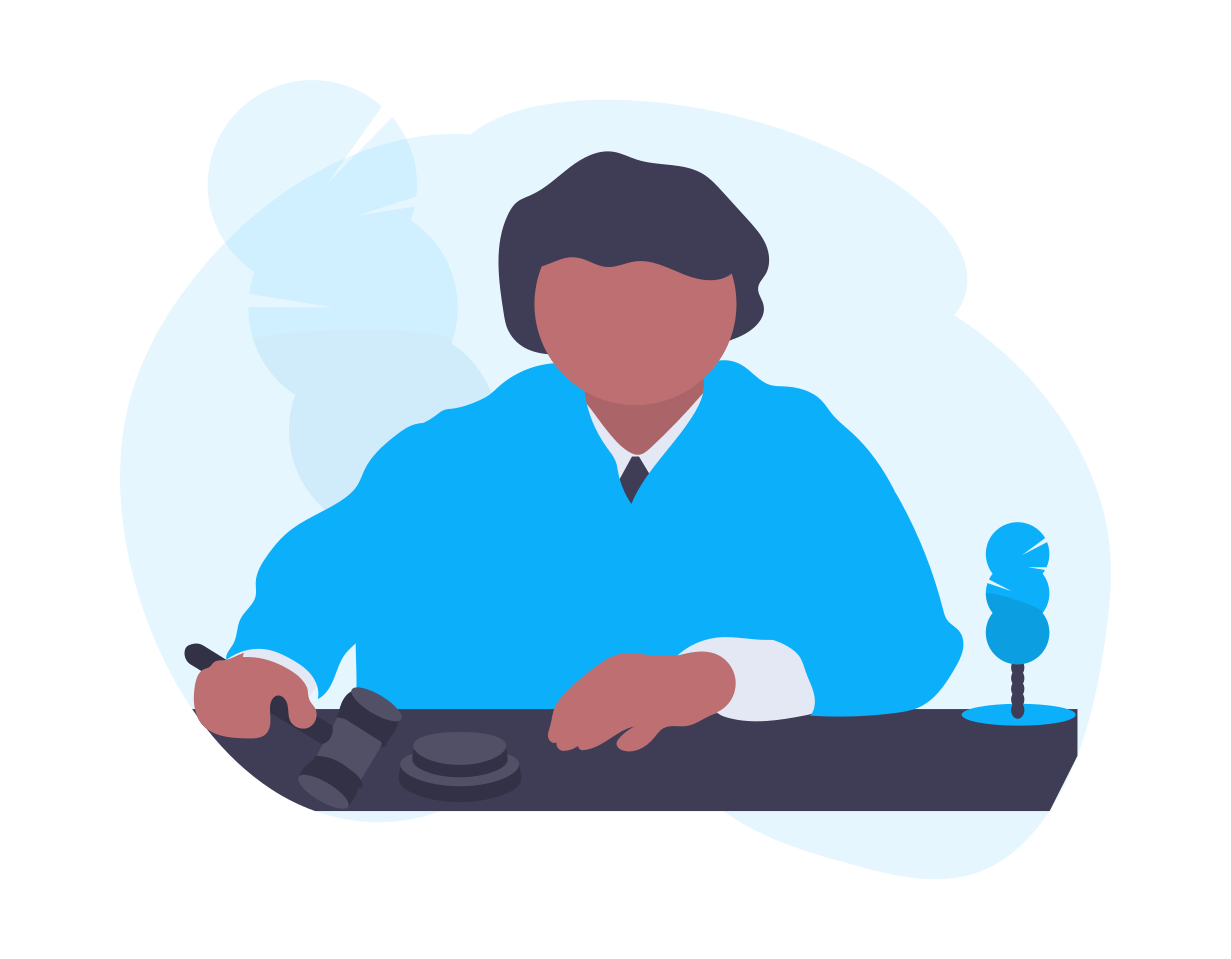 When you create a separate business entity, if someone ever sues your business, you're more protected — they can't go after your personal assets. This level of protection is absolutely vital in today's litigation-heavy world.
Choosing the right legal business model for you depends on a number of factors. It's best to seek professional assistance before making any decisions.
🇺🇸 In the US, small business advisory centers (SBACs) in major cities offer free basic access to lawyers and accountants for asking questions about business incorporation. You can also get free access to seasoned business professionals via the SCORE mentor program.
No matter where you're operating your business, it's a good idea to look for available government support and assistance for starting new businesses — especially if this is your first business venture.
3. Get your business finances in order
One of the most important and time consuming steps in learning how to start a small business is figuring out the money situation.
Determine your costs
Ideally, your revenue should be more than enough to keep your business growing and moving forward. However, you need to determine how much money you'll need to run your business before revenue starts rolling in.
The specific amount will vary depending on your business type. A brick-and-mortar store will have additional costs that an online business will not.
Start by making a list of all of your potential expenses.
It's a good idea to separate the expenses into categories, so you don't miss anything:
Inventory: includes materials and the base cost for any items you'll sell.
Space: includes warehouse or office space rental and related utilities (internet, electric, gas). Consider your "virtual" space too, including website hosting and maintenance fees.
Supplies: includes necessary tools, printers, ink, office furniture, and phones.
Legal: includes permit and licensing fees.
Marketing: includes all advertising, printed materials, social media agencies, and market research.
Personnel: includes salaries (don't forget to pay yourself) and freelance services (graphic design, website design, and accountants).
Determine which expenses will be start-up costs (one-time expenses to launch the business) and which will be recurring.
For recurring expenses, the U.S. Small Business Administration (SBA) recommends you estimate funds to cover at least one year, but shoot for closer to five years — keeping in mind your costs may grow as your business does.
Download the SBA's expenses planning form (PDF). Example: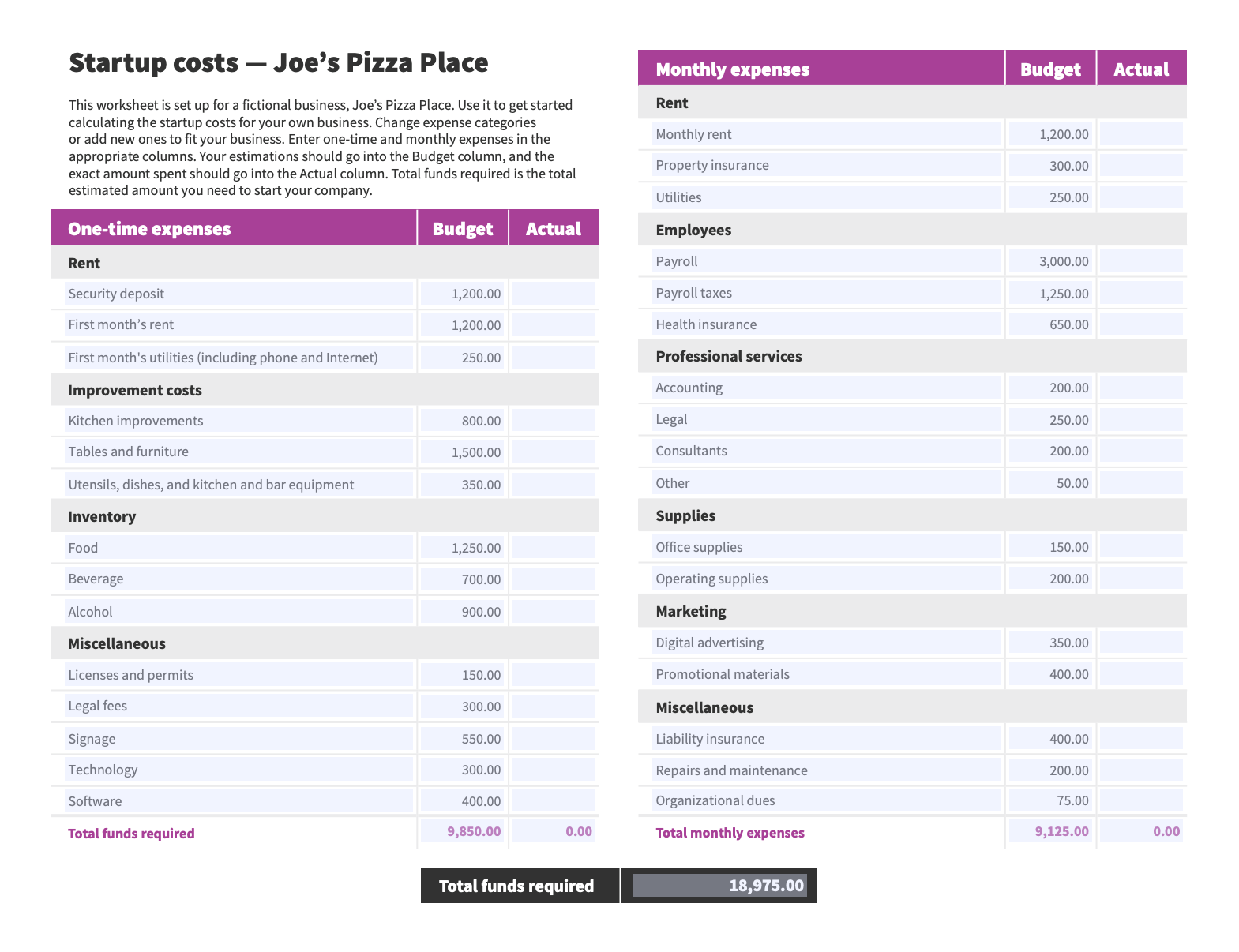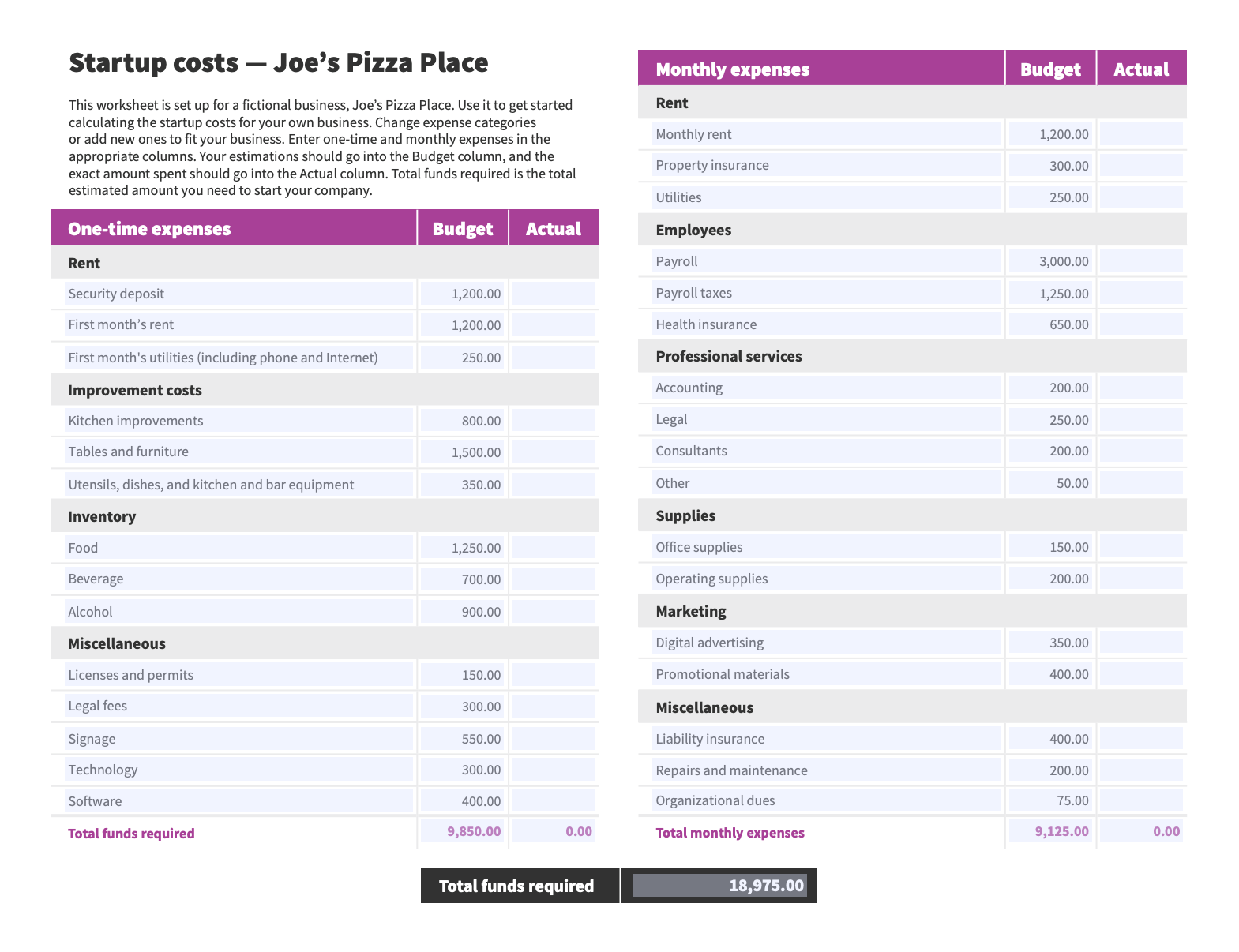 Once you know your estimated expenses, you can compare them to your estimated revenue to create a pro-forma (projected) profit and loss statement, and a pro-forma balance sheet. You will need these on hand if you want to obtain outside funding from a loan or investor.
Open a business bank account
To keep everything clean, use a separate business account to process all business income and expenses. Having all of this information in one place, without any other unrelated personal transactions, makes it easier to calculate your company balance, and file taxes at the end of the year.
Determine how your business will collect payments
It's safe to assume you'll want your customers to pay you. Leaving your payment collection system off of your checklist for starting a business is a poor plan.
First, determine how you'll ask for payment. If you're starting an online business, it will be simple enough to create checkout functionality. Otherwise, you may need to use an invoicing platform.
💵 If you're looking for recommendations, our favorite tools are:
Further reading: FreshBooks vs. QuickBooks vs. Xero vs. Invoice.to vs. WP-Invoice vs. Sprout Invoices

Next, you need to figure out how you'll accept payments. There are a multitude of payment processing companies that will allow you to take credit cards. Stripe is one of the most popular options for online businesses, but it's best to do your research to determine what will work best for your particular company and the geographic region in which you operate.
4. Take the time to create a business plan
A business plan helps you anticipate issues and determine your unique value proposition.
One way to flesh out your business plan is with the SWOT method:
| | |
| --- | --- |
| | |
| Strengths | Weaknesses |
| | |
| Opportunities | Threats |
Even if it seems silly, take the time to go through this exercise to make sure you can get behind your business idea 100%.
The SWOT method also helps you to anticipate problems and come up with mitigation plans to deal with weaknesses and threats.
It will also help you to detail ways to optimize strengths and opportunities.
There are a plethora of books that can help guide your efforts to create a robust business plan. While you're thinking about the marketing aspects of your business, I recommend The One-Page Marketing Plan by Alan Dib.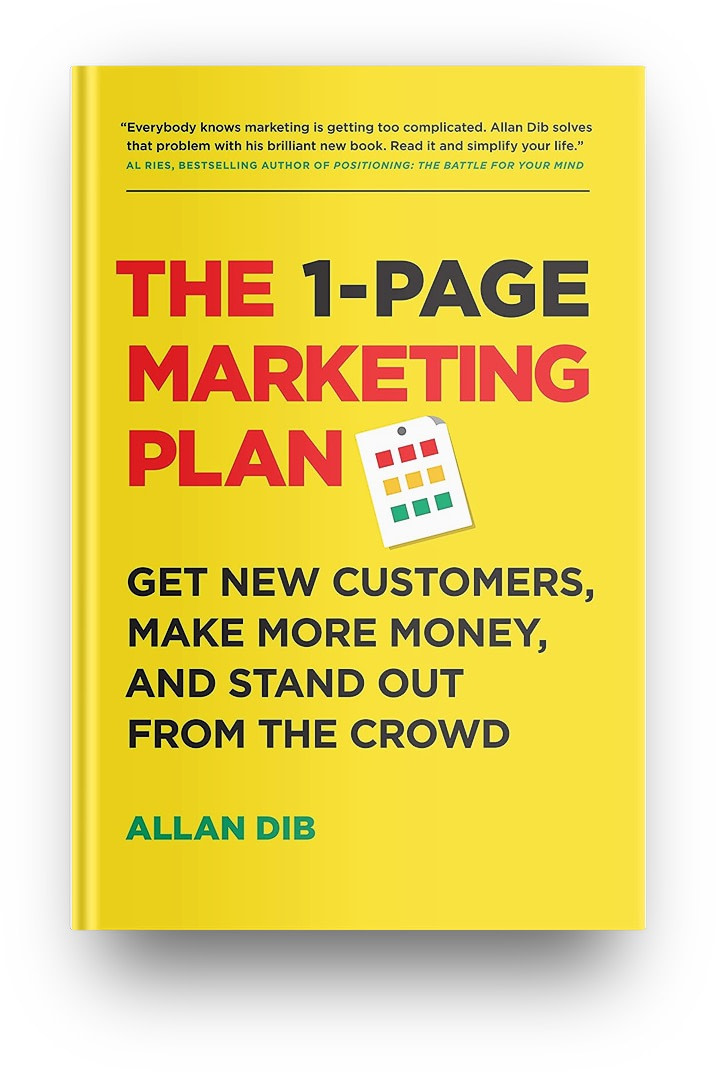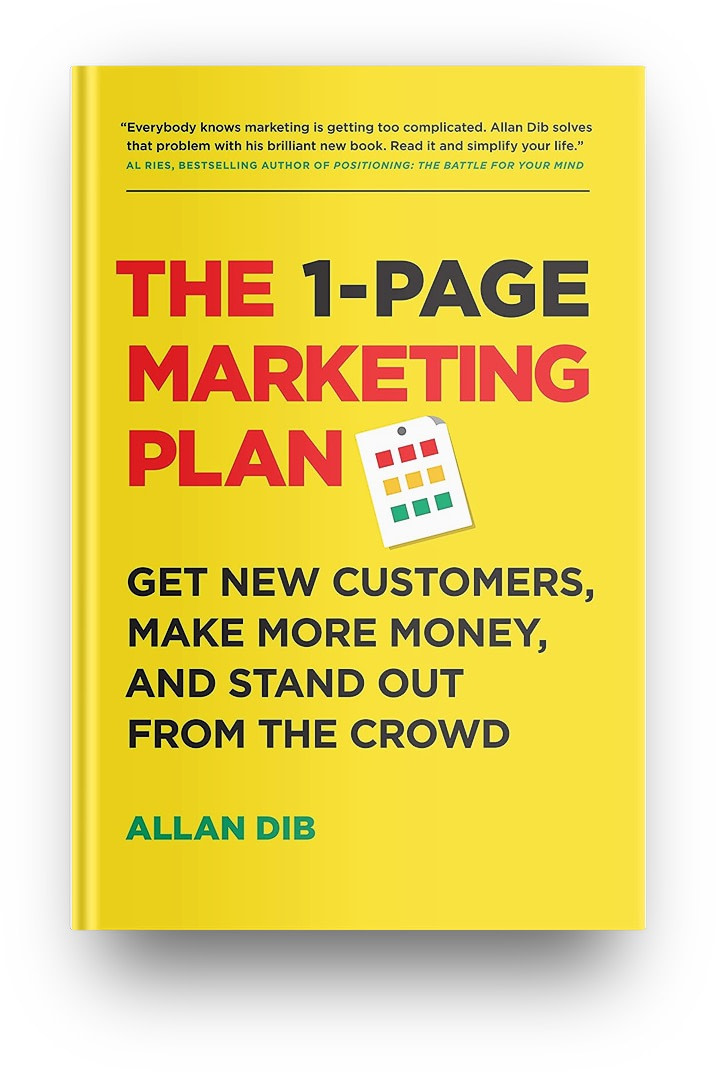 Other notable business books worth reading when you're starting a business include:
5. Start building your brand
Your brand is your company's identity. It is vital to get it right from the start — rebranding (though possible) is costly and a pain.
A strong brand is non-negotiable in the digital age.
It starts with your brand name. Your brand name should indicate what your business is or does.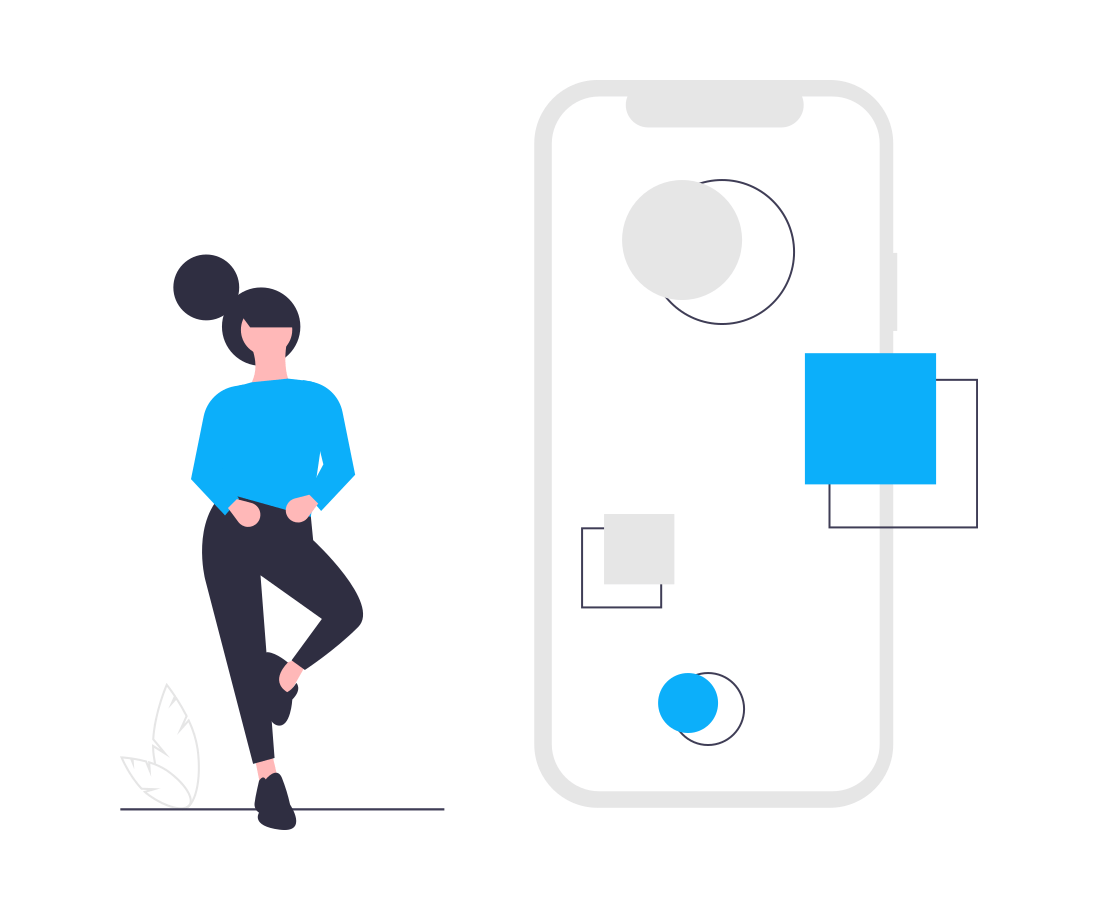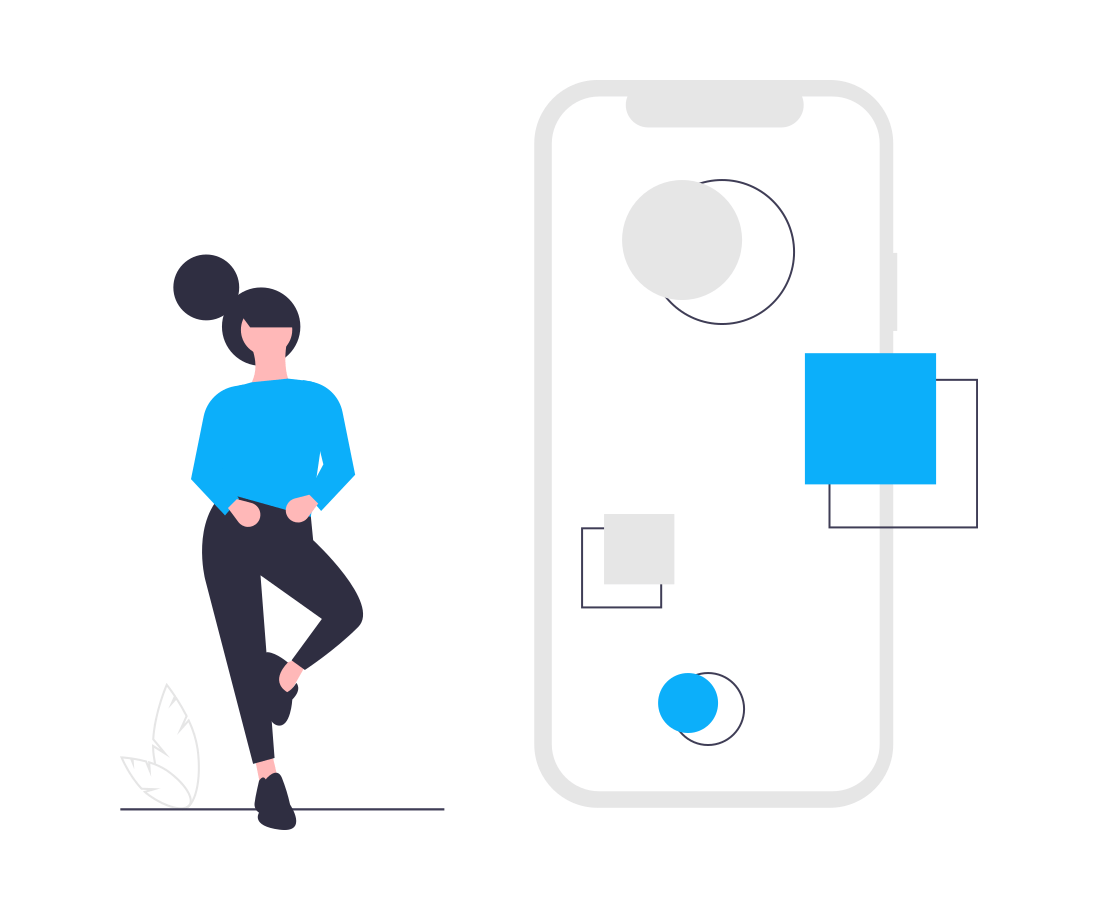 Here are five things to keep in mind when coming up with a brand name:
Don't use hard-to-spell names
Keep it simple and catchy
Don't use a name that limits your growth potential
Search the internet to make sure it's not already in use
Conduct a trademark search
If you're feeling stuck, use one of these free business name generators.
Once you have a name, you'll need a logo. The logo is a symbol or design representation of your brand. Ideally, your brand will get to the point where simply seeing your logo will call to mind all the attributes of your brand — like Nike's logo.
You can outsource that actual creation of your brand's logo and provide the designer with as much guidance as possible ahead of time. Alternatively, you can DIY a logo using one of these cool logo maker tools.
Try to sketch out your basic logo ideas with these things in mind:
✅ Decide on the general style of the logo you want
✅ Keep it simple
✅ Make sure that the design reflects the nature of your company
✅ Choose your logo fonts very carefully (they will also impact your website design)
If your business doesn't have a website, it basically doesn't exist. There are still some handyman-type companies that stay afloat by word-of-mouth advertising and ads on Angie's List. However, they are rare and could likely be more profitable with a better online presence.
A website is especially important if you don't have a brick-and-mortar location. In those cases, your website becomes your storefront. Though there are plenty of different website builders out there, to give your business the best chance, use WordPress.
👇👇👇
We have a whole guide on how to build a WordPress website from scratch. It has advice no matter your level of experience with WordPress as a platform. From beginner to advanced.
Alternatively, consider any of these website builders for small business.
You'll also need some type of social media presence. That doesn't mean that you need to be on every platform. You should, however, be on the platforms that your target markets will search for you.
For example, if you want to establish a B2B business, you should be on LinkedIn and Twitter, at minimum. If your brand is very visual, Instagram and Pinterest will be better fits.
Though it might seem a bit arcane in the digital age, you should also create business cards for in-person networking — they're not out of style just yet. Your business cards should include your brand's name and logo, plus your name and contact details.
6. Establish a sales process
Get a CRM
First things first; find the right customer relationship management (CRM) software to track your progress while you're still in the initial stages of learning how to start a small business.
There are many free CRM tools out there if you don't want to invest in anything at this stage. Picking a specific CRM is not what's important here. The important thing is picking a CRM at all.
Though these programs are often described as glorified spreadsheets, they're worth every penny when it comes to helping you gain insights (and improve) your sales process.
Put a sales process in place
Note the three primary aspects of any sales process:
Discovery
Proposal
Handling objections
Have a clear system and process for each of these steps.
But why bother?
According to Daniel Nilsson, founder of Up Strategy Lab, a defined sales process can help you with:
Higher conversions
Bigger deals
Less time spent on sales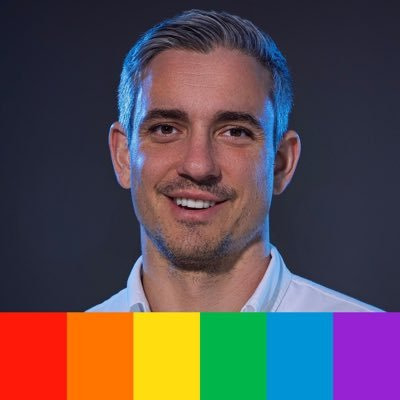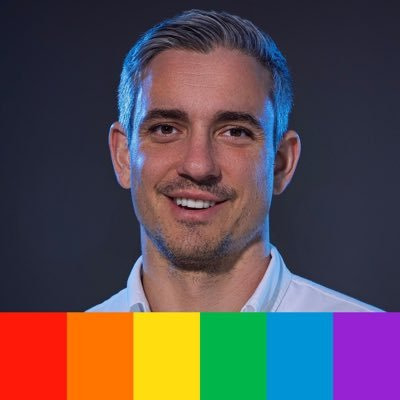 The discovery process is how you identify leads. There are billions of people out there, but you don't want to start cold-emailing all of them. Instead, you want to use savvy marketing techniques to get your brand name and products (or services) in front of your target market.
Once you've identified a target list of leads, engage them in discovery emails and calls to learn more about them and to determine if there's a fit for you working together. Listening before you pitch is an important part of the consultative sales process.
Once you're through the discovery process, you'll want to share a smooth proposal to seal the deal. Start by re-identifying the problems that you've uncovered during the discovery process, then focus on how your product or service provides the best possible solution for that issue.
No matter how awesome your proposal is, some potential clients will have objections and concerns. Know what tools you have available to overcome their objections to secure a sale.
Also, don't forget that following up with potential clients is just as important as reaching out in the first place. A certain amount of tenacity and persistence can go a long way in making sales and should be included as part of your process.
You may also be interested in:
7. Hire help
Okay, hiring help might feel a little like putting the cart before the horse. At the start, it might not be reasonable or practical to have any employees other than yourself.
However, the goal should be to grow your company, which means you will reach the point that you can't (or don't want) to do absolutely everything on your own.
It's important to realize that you can only be a master of so many things — there are other essential business tasks that others can do with more expertise or efficiency.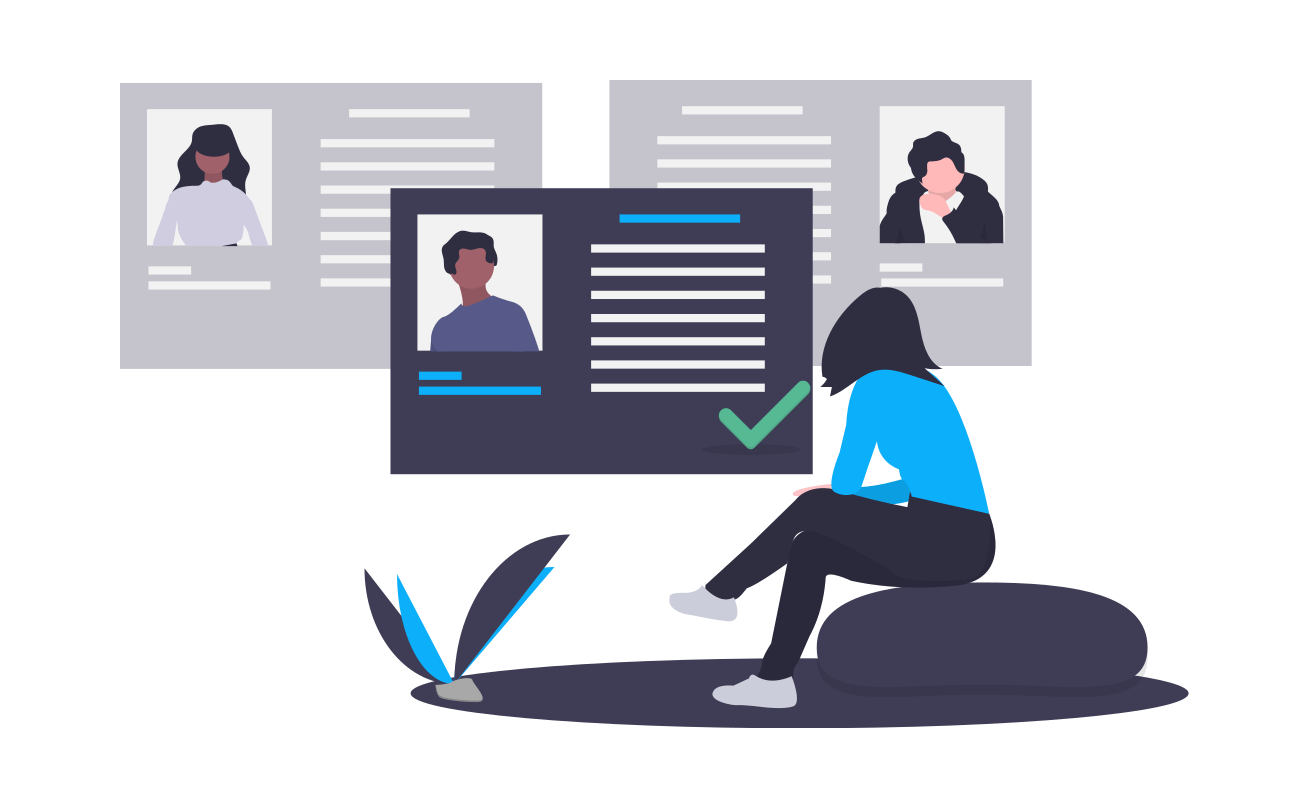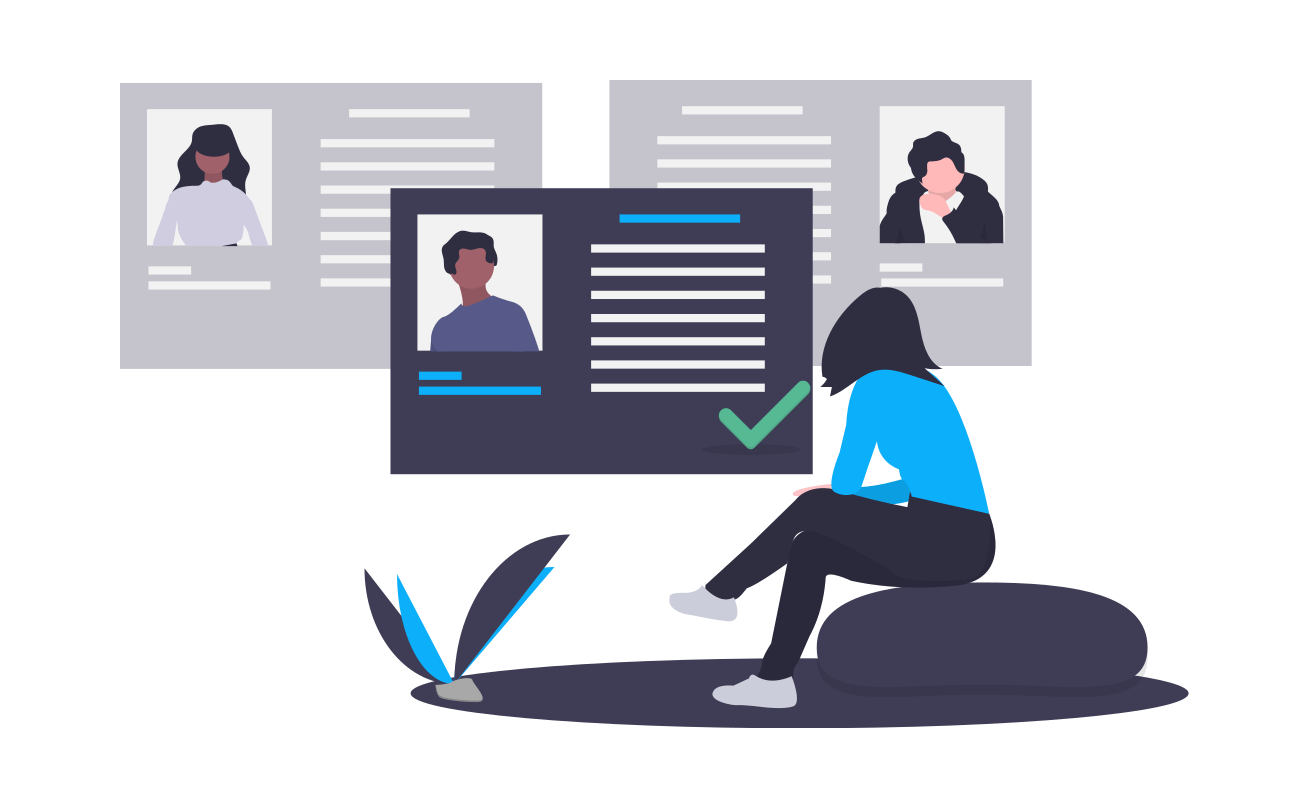 Be thinking about what work can be outsourced or delegated so you can focus on the most important elements of running your business.
To transition to having other people do some of the work for you, start documenting your business processes from the very beginning. Doing this will make it so much easier to delegate work later when you're ready.
Most likely, unless you need employees immediately, you'll want to start by hiring a virtual assistant. Then, as your company grows, you can hire independent contractors. And, finally, employees.
So… how do you do that? Tim Ferriss's book, The 4-Hour Workweek provides a practical blueprint for making it happen.
"Being busy is a form of laziness. Doing less is the path of the productive."
Tim Ferriss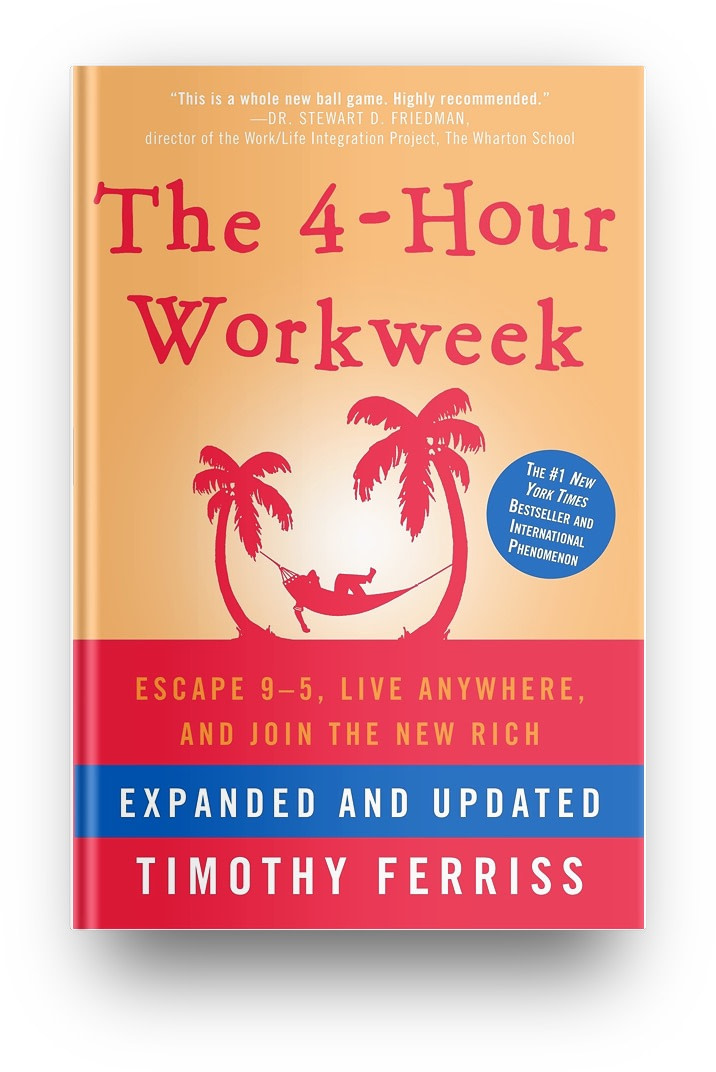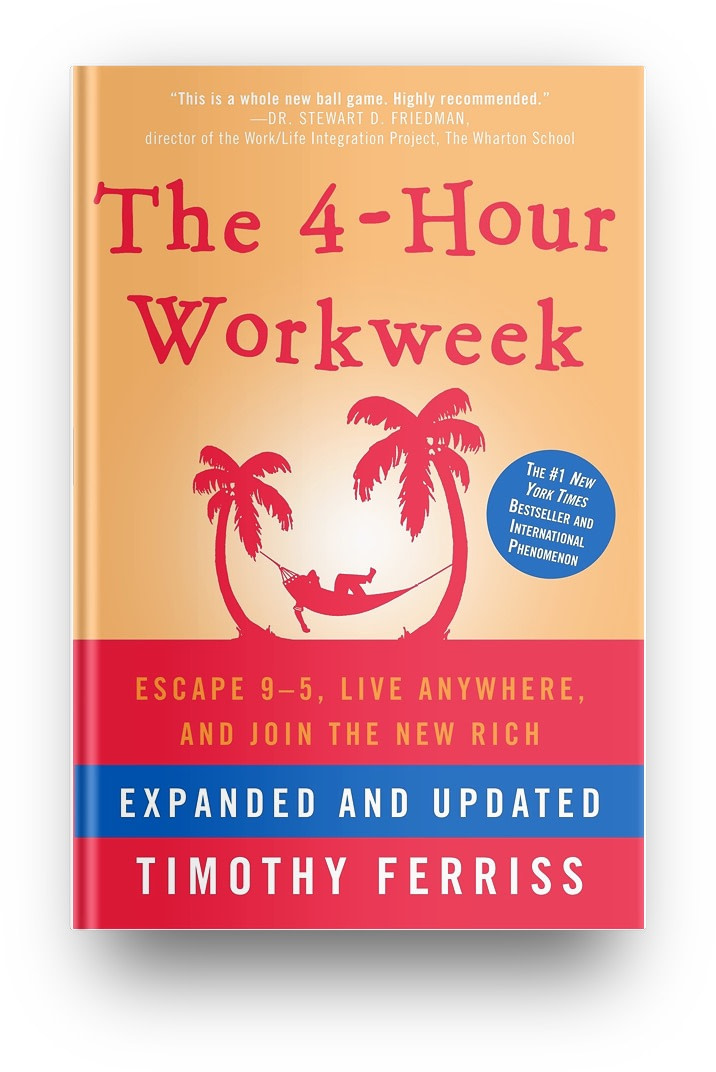 In addition to figuring out how to manage employees (or future employees), you'll also want to think through the steps of hiring good help, as well as evaluating project management tool options.
8. Just get started!
Starting your own business is a daunting task. It's easy to get overwhelmed by all the details. However, there comes a point (after you've put in plenty of hard work) when it's time to take the plunge.
As Nike says: Just Do It.
Deep Patel, serial entrepreneur, reminds us of still-relevant ancient productivity wisdom:
"The best is the enemy of the good." – Voltaire
"Better a diamond with a flaw than a pebble without." – Confucius
"Striving to better, oft we mar what's well." – Shakespeare
There is no question that at the beginning (and maybe for a while), things will be hard. It's definitely not for everyone. But nothing great ever happens without you getting out of your comfort zone.
You might want to check our ultimate guide to starting a web design business for specific advice.
Final thoughts on how to start a (small) business
Don't ruin yourself financially with a half-baked business plan. Far too many business ideas are simply flawed — often, the market isn't what an entrepreneur thought it would be.
By taking the necessary preliminary steps to learn how to start a small business, you can refine your idea and test the market before taking the all-too-important plunge.
Once your idea is solid, it's just a matter of methodically taking the necessary steps to develop a plan, brand, and systems that will make your idea profitable.
What other questions do you have about starting a business? Leave your thoughts in the comments.


How to start a small #business in 8 steps - the essential guide 🤝💼 Click To Tweet


…
Don't forget to join our crash course on speeding up your WordPress site. With some simple fixes, you can reduce your loading time by even 50-80%:
Layout, presentation and editing by Karol K.
Was this topic
helpful?
0% of users found this helpful