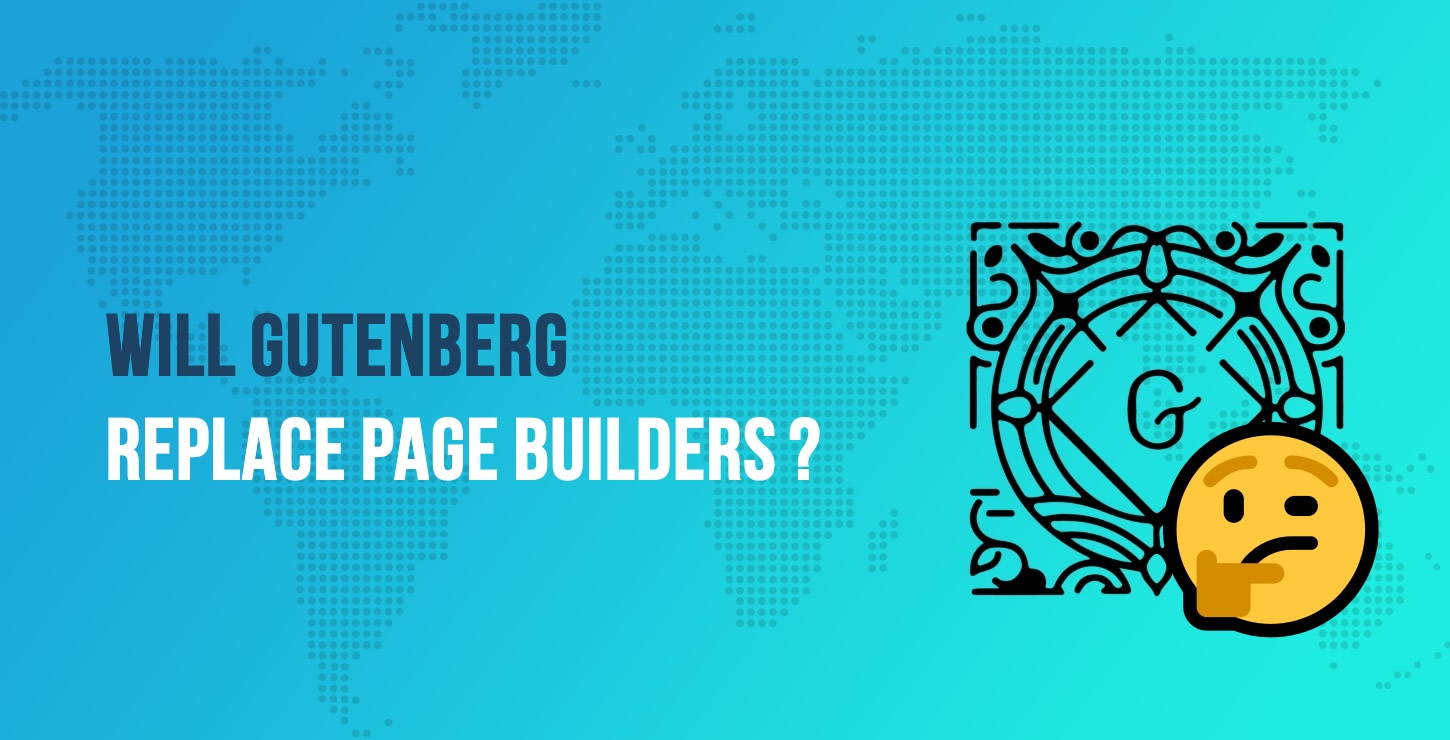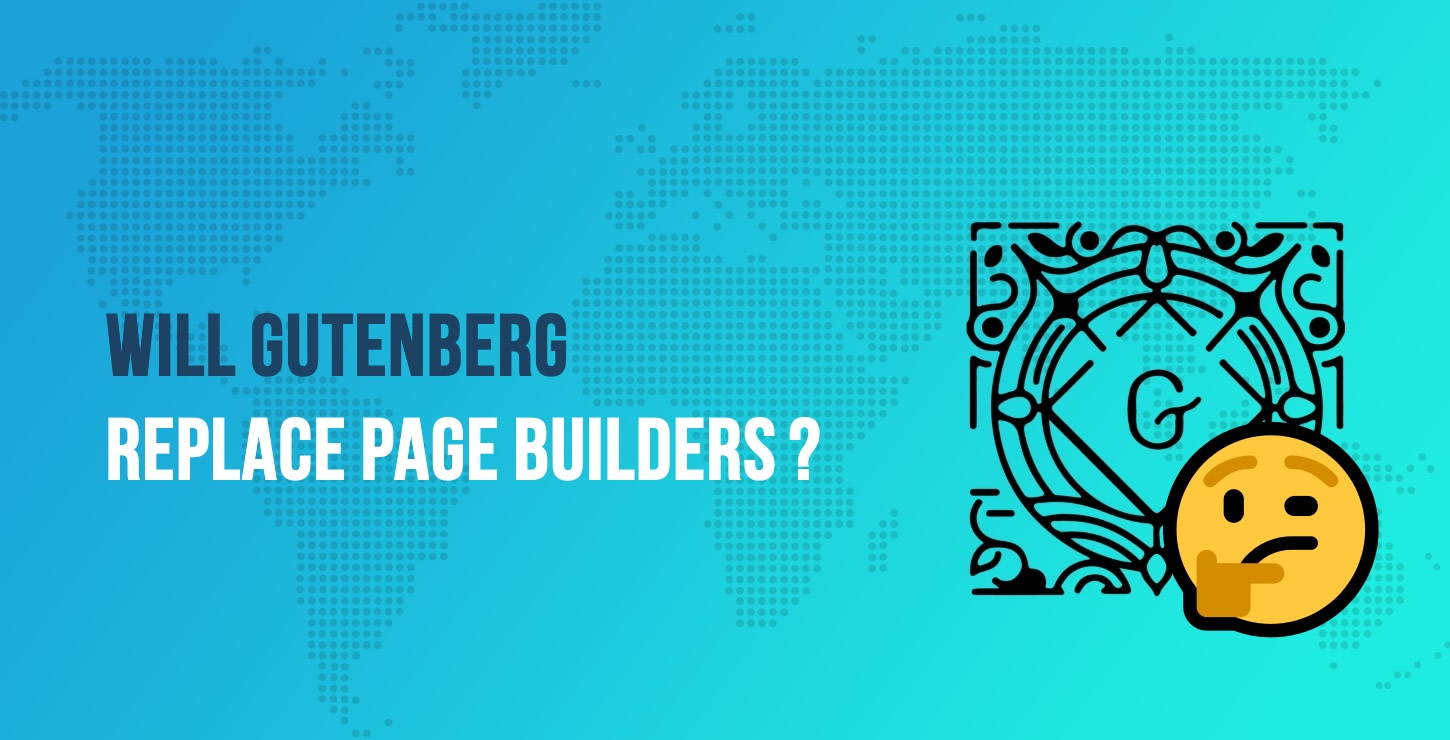 As we keep rolling towards WordPress 5.0, a lot of people are wondering if we'll see Gutenberg replace page builders like Elementor, Divi or Beaver Builder once it's officially merged into the core.
In this post, I'll shed some light on this topic and analyze what's likely to come next for page builders in the "Gutenberg age".
First off, it's a tough thing to cover because some of the answer is going to hinge on the far off plan for Gutenberg to "go beyond the post into page templates and ultimately, full site customization". Right now, we don't have any real frame of reference for how that will work, which naturally makes detailed prognostications difficult.
Will #WordPress Gutenberg replace page builders like @elemntor, @beaverbuilder or Divi?
Click To Tweet
Here's the TL;DR for where it stands based on what we know today, though:
There's little chance of Gutenberg universally replacing page builders for all types of users. At least not anytime soon. But page builders shouldn't start celebrating quite yet because Gutenberg will likely steal casual users away from page builders.
Keep reading for more on how we think it will play out…
A quick catch-up on how Gutenberg works
I won't belabor this point because you probably already know a bit about Gutenberg if you're reading this post.
But, for the uninitiated, the Gutenberg Editor is the upcoming replacement for the current WordPress TinyMCE editor. Here's Gutenberg in a few bullet points:
It uses individual "blocks" for design, rather than a single text field like the current TinyMCE editor.
A block can be anything. Text and images are two core elements, but a block can also be a button, a quote, embedded content, or lots more.
There's very limited column support (in beta).
You can use drag-and-drop to arrange the order of your blocks. But again, it's more limited than a page builder.
It all looks something like this: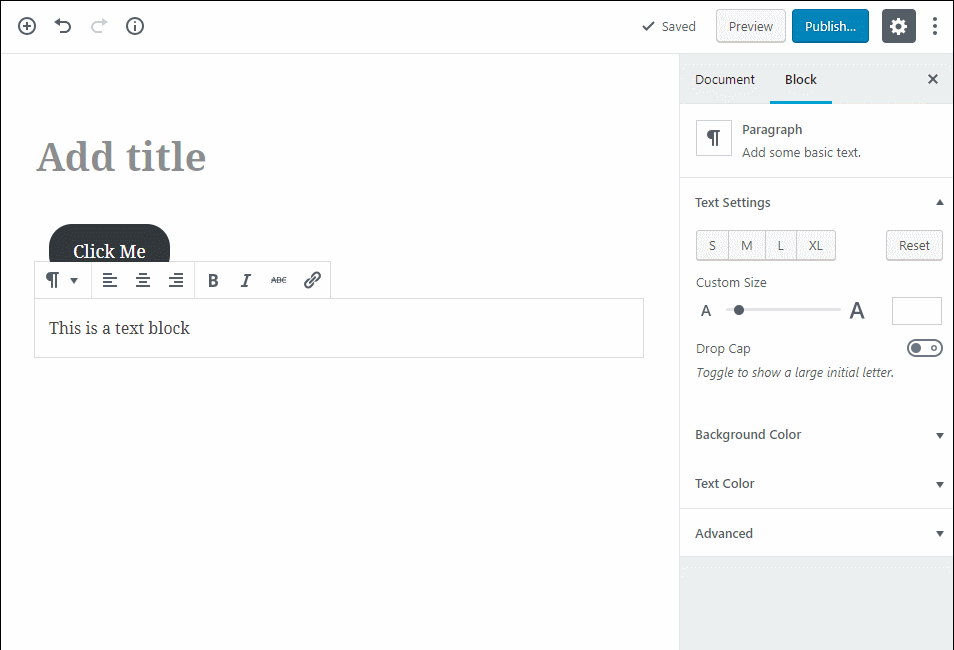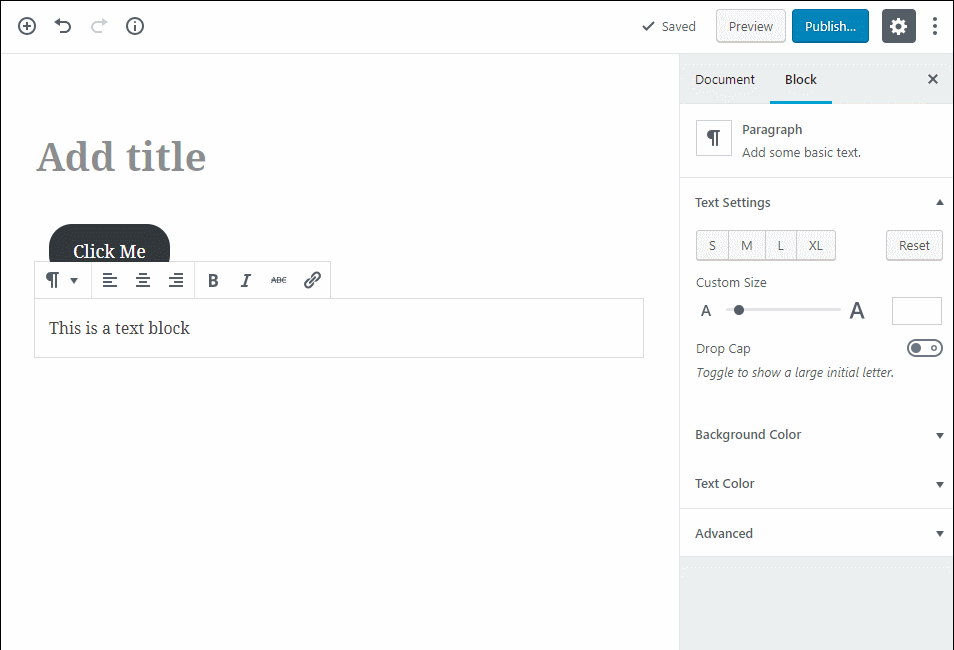 If you want to learn more, check out our full Gutenberg editor guide.
Gutenberg isn't anywhere close to a page builder right now (but that won't matter for everyone)
If you've played around with the Gutenberg editor, you know that in its current incarnation, it's not even close to a full replacement for page builders. If you haven't, go play around with it here (no need to install anything).
I could make a lengthy list of reasons why we won't see Gutenberg replace page builders in all aspects right now, but here are the biggies:
Front-end visual editing – Gutenberg lacks this, and that's intentional (though there are some cool alternatives in the works).
Style/design options – while Gutenberg lets you change something basic like a button color, the overall styling options aren't even close.
Columns – Gutenberg now has a beta column block (that's pretty buggy right now)…but nothing to match how page builders do it.
No specialty blocks – page builders include specialty blocks like testimonials and pricing tables, which Gutenberg doesn't have by default (but you can get them!)
If you look at the most popular page builders, not only do they do all that stuff, they do it really well.
For a lot of users, the lack of those features makes Gutenberg a complete non-starter in terms of a viable page builder replacement.
People who build WordPress sites with page builders need this functionality
If you're using a page builder to actually build your site (rather than just basic blog post layouts), this functionality is 100% essential.
And that's significant – there are huge communities of people building complete sites based on page builders – us included! We just rebuilt this very site with Elementor. And we're not alone…
Just a quick perusal on Facebook turns up:
Elementor Community – 22,000+ members
Beaver Builders – 12,000+ members
Divi Theme Users – 28,000+ members
And that's just scratching the surface!
Those are freelancers and agencies who've built their entire workflows around using page builders. That's tens of thousands of client sites built with page builders.
And right now, Gutenberg isn't doing anything that's going to make those workflows change.
Here's the thing, too:
It's not enough for Gutenberg to come close (or even match those page builders). Gutenberg will need to actually surpass all of these tools to incentivize people to switch. And that's a tall order because…
Page builders aren't just sitting around doing nothing, either
While Gutenberg is still chugging along in beta, we've seen page builders, notably Elementor, keep pushing out more and more features that further distance them from Gutenberg.
For example, Elementor Pro 2.0 now lets users design their entire sites – header, footer, etc. using Elementor. And Elementor also keeps adding deeper integrations for custom fields and other features to help people build more complex sites.
Here's, for instance, a new feature in Elementor that allows you to create single page templates and then replace the default ones used in your theme: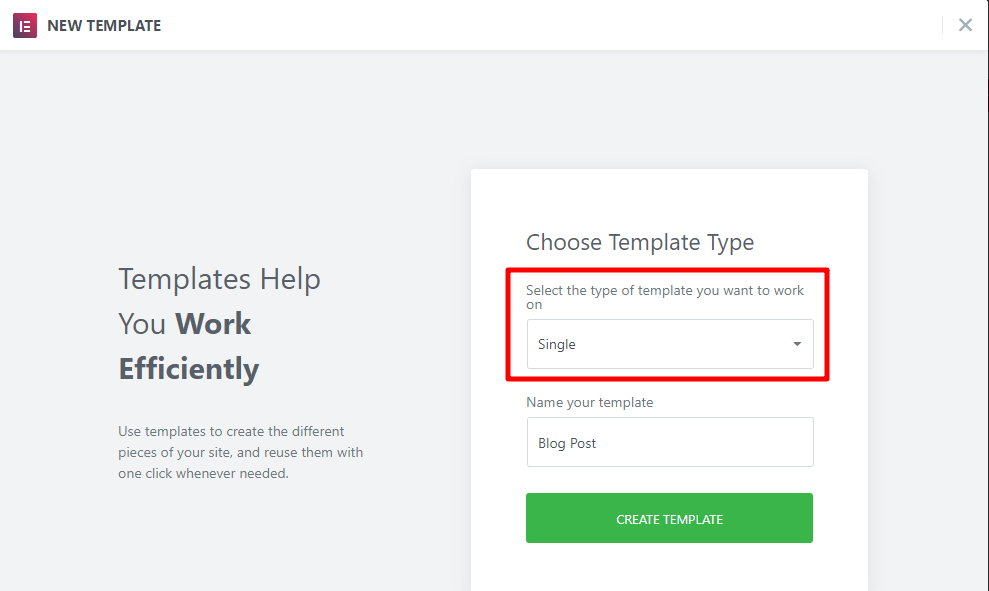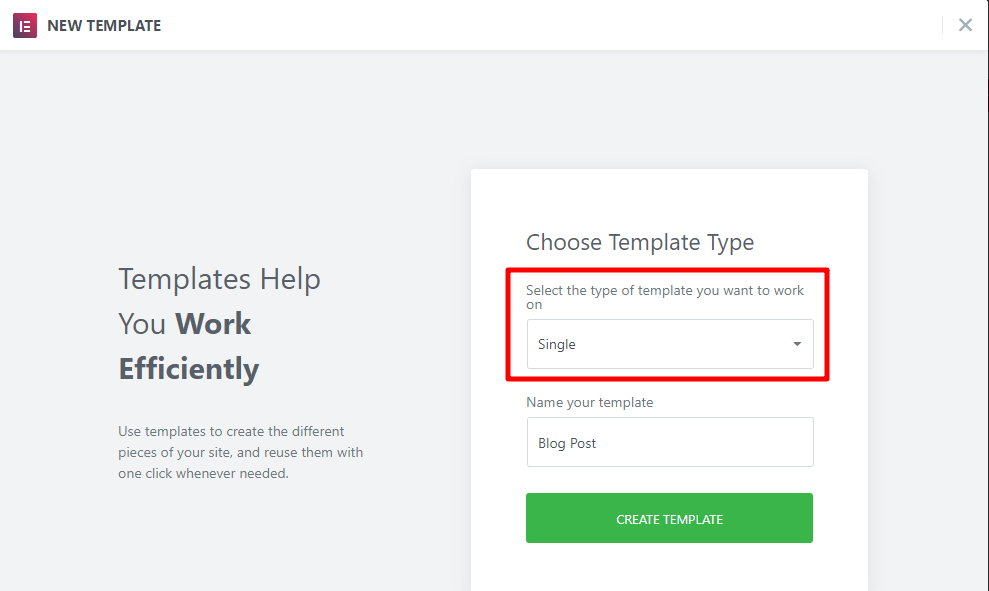 Other big names like Divi Builder, Beaver Builder, etc. also keep pushing forward with more control and better user interfaces.
Will Gutenberg get there? Maybe. But you have to remember that Gutenberg is always going to be more constrained because it has to be the default editor for everyone.
Page builders can afford to offer specialized site building workflows. Gutenberg has to work for everyone no matter what.
Gutenberg won't get implementers, but it will grab casual users
While implementers and builders are certainly a big part of the WordPress ecosystem, they aren't the only people who helped Elementor wrack up over 1,000,000 active installs in ~2 years.
Casual users rely on page builders, too. And that's where we'll see Gutenberg replace page builders.
Gutenberg eliminates most casual users' editor pain point
Right now, the difference between the TinyMCE editor and a page builder is night and day.
Unless you just want to write a basic text/image post, you're probably going to seek out an alternative.
And right now, that alternative is…a page builder!
For example, there are heaps of affiliate sites who want to style their long-form content and reviews in a way to optimize conversions. And right now, most of those webmasters opt for a page builder because that's the only way.
They don't care about all the features implementers care about – they just want good-looking buttons, columns…simple layout stuff: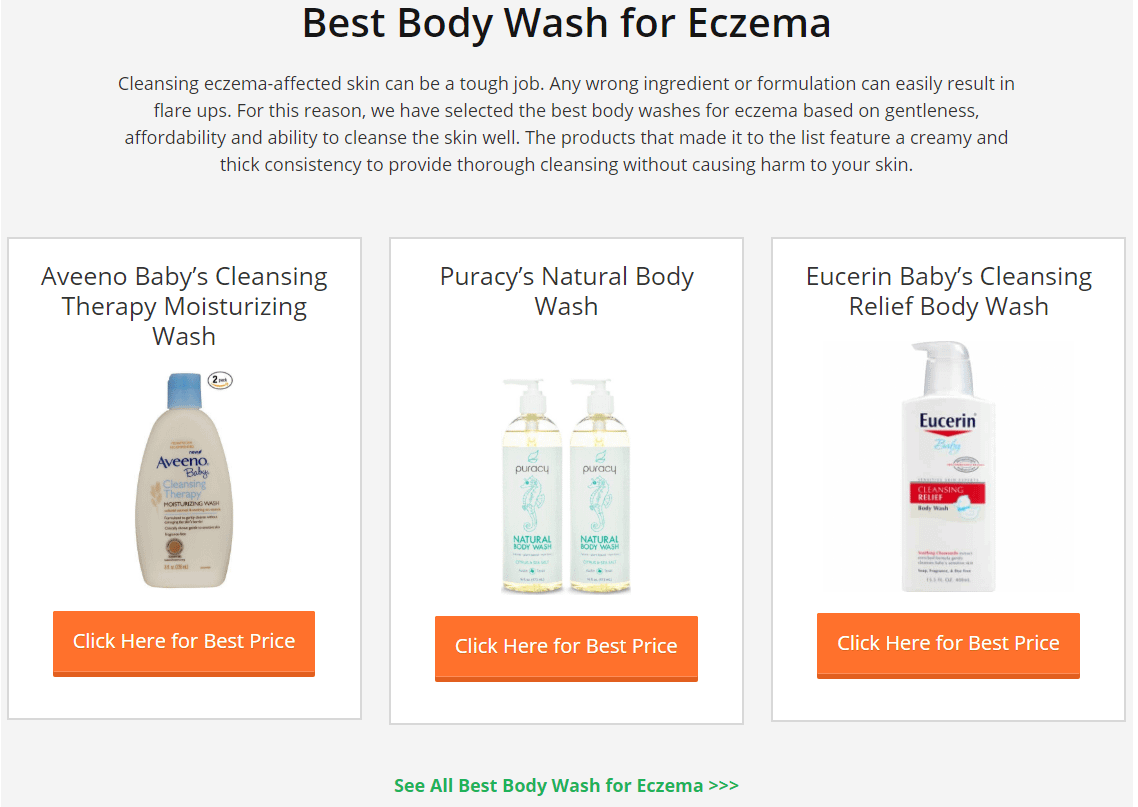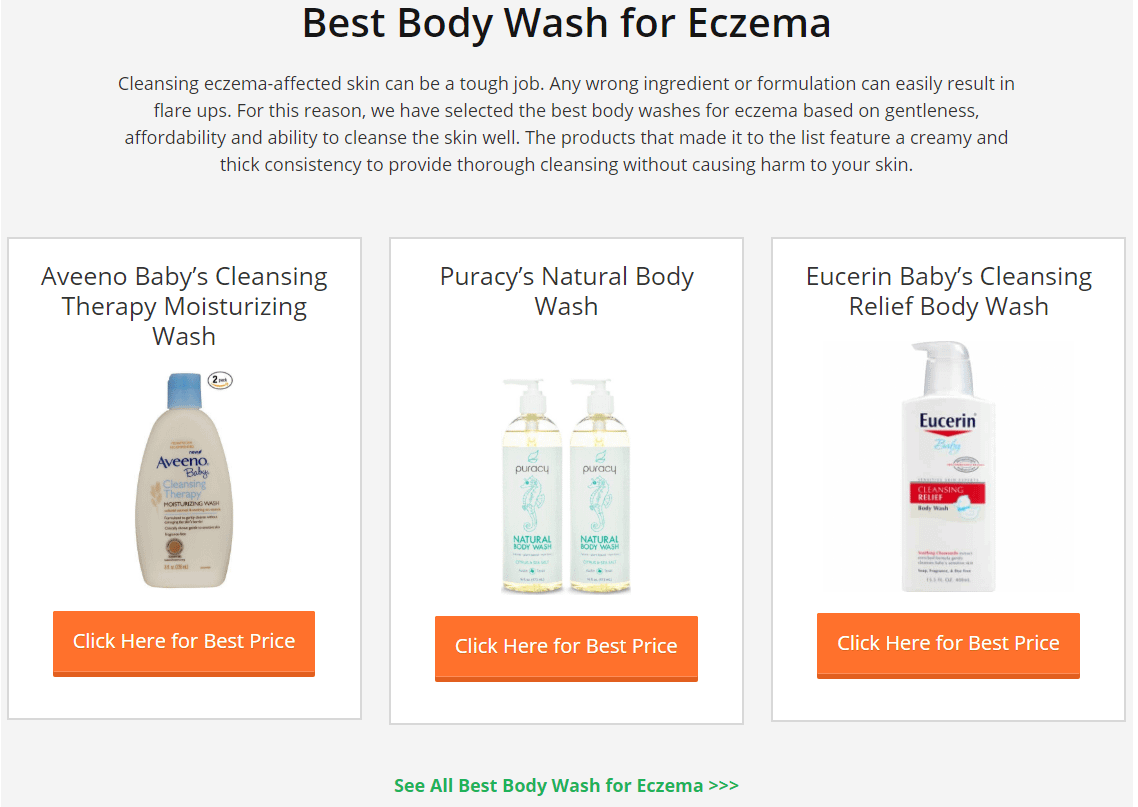 With Gutenberg, that pain point largely disappears (especially if Gutenberg can figure out columns). Those types of casual users will be able to create better-looking content without needing to turn to an outside page builder. And even if the page builder could let them do more, the difference won't be big enough to pull most people away from the default.
Instead of being night and day. It will be like…dawn and day.
Third-party Gutenberg add-ons will help pick up the slack
Gutenberg isn't even out yet and there's already a huge marketplace for third-party blocks at WordPress.org.
These add-ons can help fill in the gaps in Gutenberg and make its widget selection equal to, or maybe even better than, the big page builders.
These add-ons won't be able to fully replicate a page builder, but they'll give casual users more options and further eliminate the pain point…which gives those people even less of a reason to try and learn a new page builder interface.
Even with Gutenberg in beta, these blocks are doing some neat things. For example, here's a pricing table block from the Stackable plugin:
Since writing our post on how developers are building for Gutenberg, I've already seen several new block plugins spring up, as well.
Other plugin developers have to support Gutenberg – page builders don't get that luxury
Beyond third-party block plugins specifically designed for Gutenberg, Gutenberg also has another big advantage:
Even totally unrelated plugins have to support Gutenberg. That means users will have seamless integrations inside Gutenberg for many of their favorite plugins (some examples here).
This is a level of support that page builders just can't achieve. And because it will eliminate the abstraction of shortcodes, I think it's just one more reason that casual users will no longer gravitate towards page builders.
So will Gutenberg replace page builders? It depends on the use
In the end, I think it comes down to this…
I don't think it's a huge step to think that we'll see Gutenberg replace page builders for casual users not long after launching.
For those people, especially people who are new to WordPress, Gutenberg, along with all the associated third-party plugins and integrations, will do the job well enough that they won't feel the need to seek out a page builder.
Where I don't think we'll see Gutenberg replace page builders is with site builders and implementers (at least not any time soon).
For heavy-duty users, page builders like Elementor, Beaver Builder, and Divi already have a massive head start. And they aren't just sitting there waiting for Gutenberg to catch up – they keep pushing things with site builders, custom fields integrations, etc.
Because of that, I don't think we see Gutenberg replace page builders with builders and implementers any time soon.
Now over to you – I'm sure people have some strong opinions about this topic. So what about you – will Gutenberg replace page builders? Why or why not?
Will #WordPress Gutenberg replace page builders like @elemntor, @beaverbuilder or Divi?
Click To Tweet
Don't forget to join our crash course on speeding up your WordPress site. With some simple fixes, you can reduce your loading time by even 50-80%: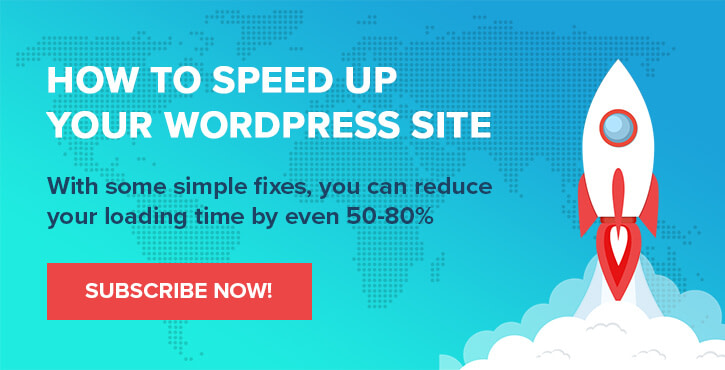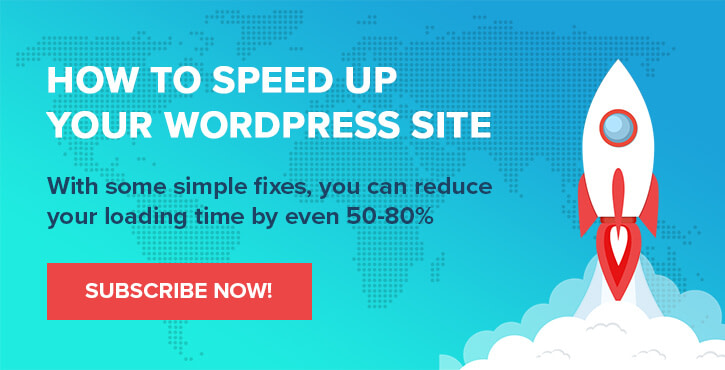 Was this topic
helpful?
0% of users found this helpful