When you're building a WordPress website, hosting can be the most expensive element. If you're crafting a simple blog or a small portfolio, you may not want to get a pricey service with features you won't use. One of the best free WordPress hosting providers may be the solution you need.
Below, we show you everything that you should know about free WordPress hosting, its pros and cons, and what you can generally expect after signing up with one.
But first, how do these companies make money offering free WordPress hosting? I think we can all agree – with 100% certainty – that even though the servers are free, the money still has to be made somewhere, somehow…
Hosting is expensive business, no matter how you approach it, and even more so if you're not collecting any payments up front.
Therefore, where does the money come in to make all this worthwhile for the hosts that offer free WordPress hosting?
More importantly for us – do you get hit with constant upsells after signing up? Do free hosts spam? Are there ads everywhere? Affiliate products? In other words, is your website at risk at any point in time due to the WordPress hosting firm's natural need to make money one way or the other?
I wanted to know too.
A couple of weeks ago, I launched a couple of WordPress websites running on completely free WordPress hosting accounts. This is what happened:
📚 Table of contents:
Free #WordPress #hosting: Is it worth it? Data gives us the answer 🧐
Click To Tweet
The business model of free hosts
Right up front, I have to admit that I'm a bit biased when it comes to the topic. I've never considered launching anything serious on top of a free hosting platform, and I'm not even talking about free WordPress hosting platform, I mean free hosting as a whole.
But looking at it in hindsight right now … hey, why not?
I mean, I'm positive that free hosting must have advanced and improved quite a bit since my university days – when every computer networks professor kept advising against any sort of free servers and even had data to show the dangers of using such things (honeypot much?).
So, did things change nowadays with free WordPress hosting?
In short, I am surprised – and happy to report – that all of the free hosts featured here haven't been hitting me every day or even week with yet another upsell offer. In all honesty, you'll get much more regular salesy communication from 90% of blogs offering you "a free e-book."
Basically, what you get with these hosts are some standard welcome / setup emails. Albeit there were some mild affiliate offers in some of those initial emails, nothing drastic though – nothing you wouldn't expect after signing up with a web host.
For example, one company promotes 2Checkout. The other convinces you to throw in $25 for 200MB of additional disk space + a custom domain for $14.95 / year. But that's pretty much it when it comes to promotions.
After that, I got no upsell emails, nothing weird, and I didn't notice my email getting mysteriously signed up for other, third-party newsletters either (I used an original email for the tests). Basically, I just got to enjoy my free WordPress hosting plans with no interruption.
So where is the money made here?
If I'm to guess, the main business model is probably to give you a good free hosting platform and then wait for you to outgrow it. At that point, you can easily upgrade your setup with a couple of clicks.
If that's the scenario then those hosts naturally can't be too salesy from day one, nor can they hit you with one promotion after the other. Basically, if a host wants to sell you on their pro offering then the free offering cannot suck. Nobody will pay money to get more suck.
Okay, let's get into the whys and hows of free WordPress hosting:
But, why not just go WordPress.com or a cheap paid host?
So, yeah, when it comes to free WordPress hosting, the first thing that comes to mind is WordPress.com. After all, the .com's servers are more than capable of handling any sort of traffic, the performance is good, and you get most of the features that the stand-alone version of WordPress has gotten you used to.
But with all of its awesomeness, there are also some trade-offs. Chief of them, you're basically never in full control of your site and you cannot freely adjust its features nor the appearance. More on the differences here.
Don't get me wrong, though, I really enjoy what .com is bringing to the table, but for the sake of this comparison, let's just say that what we want is the full, unrestricted WordPress.
With that said, there's also another solution that, albeit paid, is still incredibly affordable. For $2.95 per month, you can get a fully functioning hosting setup with Bluehost, for instance.
For about the price of a cup of coffee per month, you're not just getting more performance and reliability. You're also getting a more usable dashboard.
See, part of what that money goes towards is cool add-ons, like a user-friendly interface that lets you:
Manage updates, including an option to turn on automatic updates
Control basic WordPress settings
Manage plugins and themes
See the Bluehost dashboard: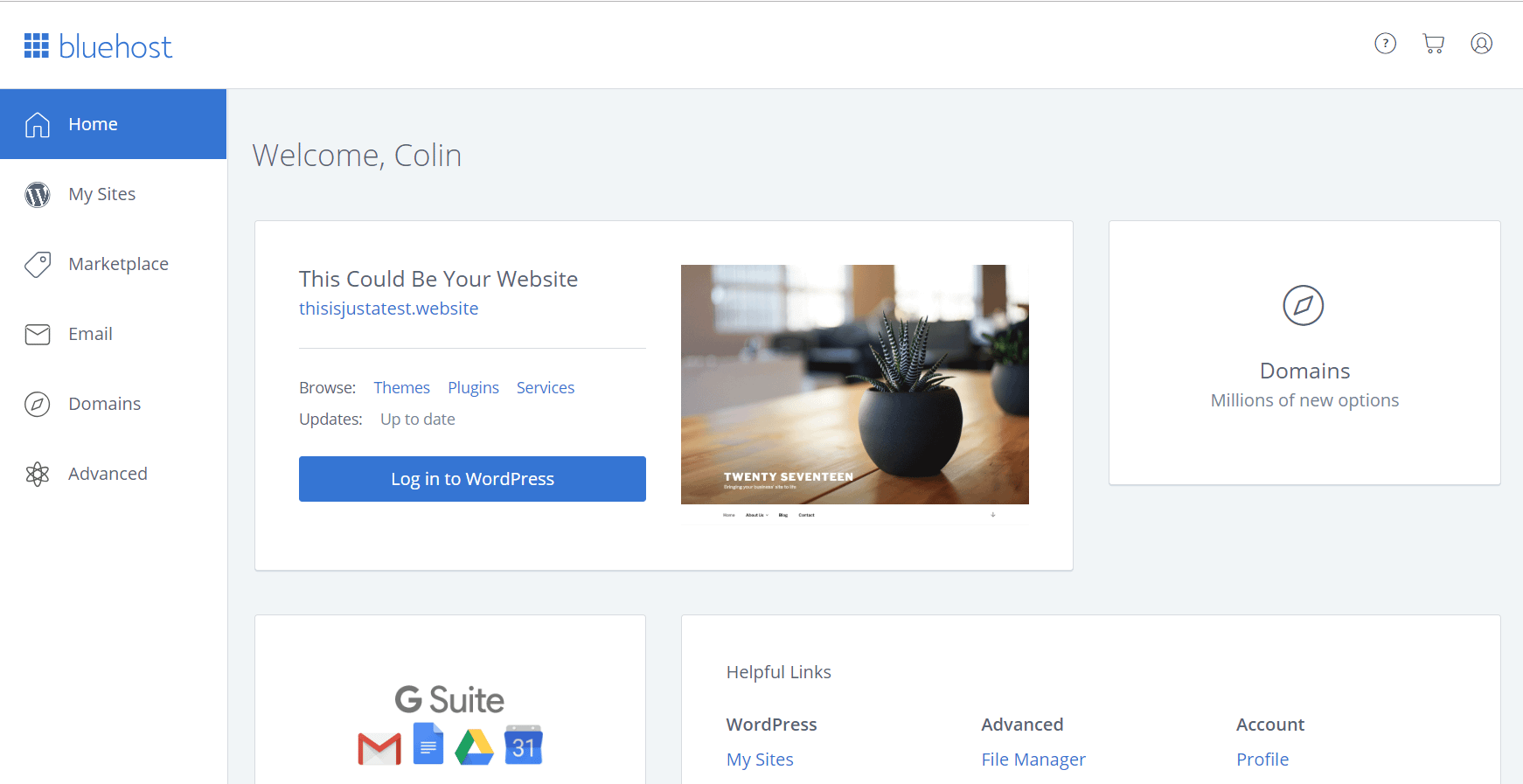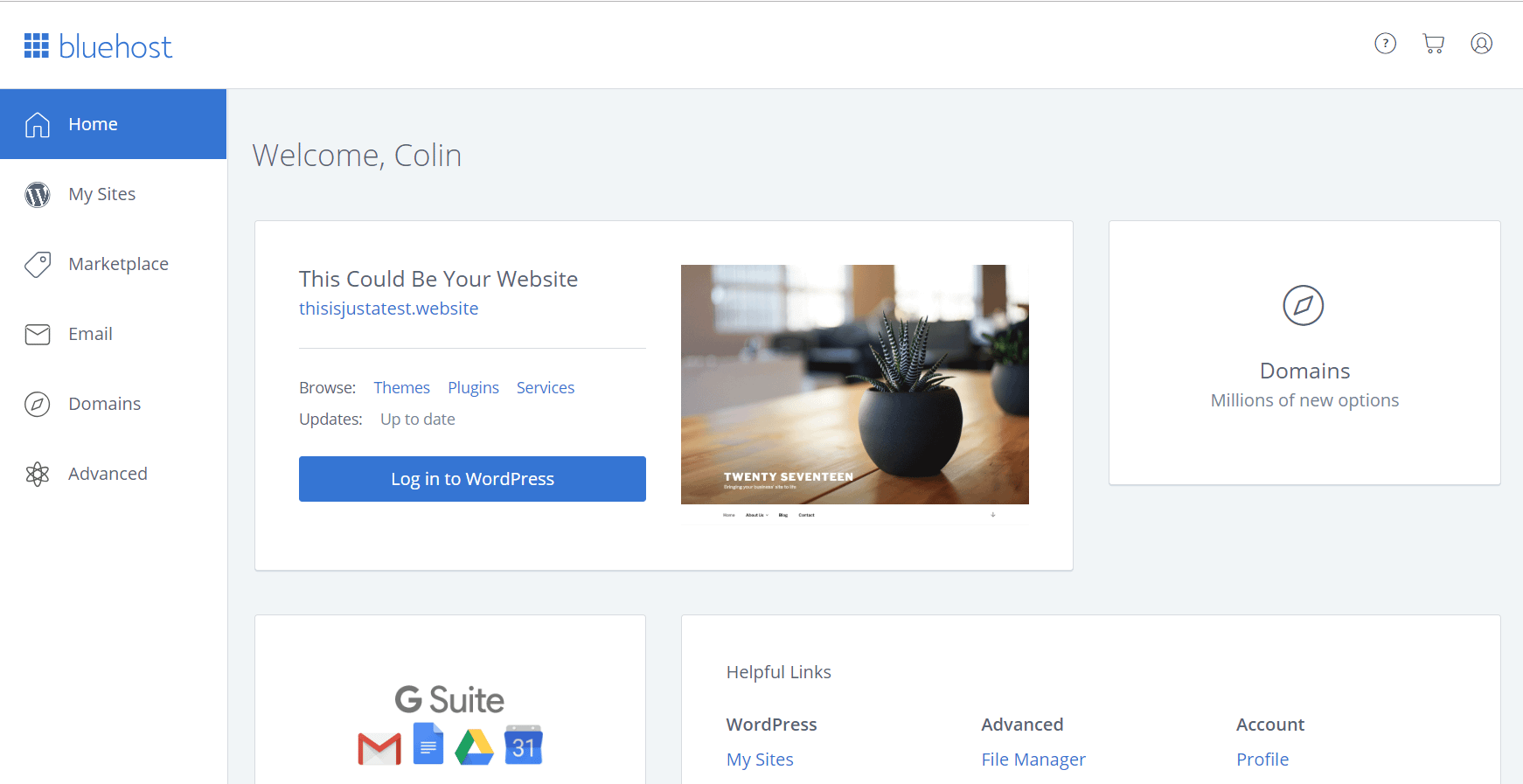 And Bluehost will also help you implement caching (speeds up your site) and create staging sites (think of these like a safe sandbox to test changes to your site).
I guess what we're saying is that paying for WordPress hosting might actually save you money when you consider the time that you spend managing your site (remember – time is money!).
And again, please keep in mind that if you want to roll out your project to the public, most of the time you also need a standalone domain name for the thing, and that is obviously a paid-for extra, hence somewhat defeating the purpose of free hosting.
Anyway, back on topic:
You may also be interested in:
The free WordPress hosting contenders
I've been looking long and hard to find some (seemingly) good quality hosts that would also offer free plans.
First things first, you won't find a free plan with companies that are mainstays of the WordPress hosting industry. No SiteGround, no InMotion, no WP Engine, etc. Basically, none of the companies that come to mind when thinking about WordPress hosting offer a free tier.
So we need to dig deeper.
(And, sorry, I'm sure that all of the free WordPress hosts featured here are awesome companies and that it's only my ignorance that I wasn't aware of them earlier. I didn't mean to make it seem like anyone featured here is sub-par.)
With that being said, the companies I've ended up selecting for the experiment have been featured by other reviewers before me, and these brands have also kept popping up at least a couple of times here and there. In other words, they're not random at all.
The lineup:
Note. One of the most popular companies in this realm used to be WPNode.net. However, even though the website still appears as if it offers free hosting, it actually redirects you to another platform where the only thing you can get is a free trial. Hence, I couldn't include them on the list.
First, let's have a look at what you get with each of these free WordPress hosts and how their offers compare:
Free WordPress hosting offers comparison
Here are the basic details:
(I've also thrown in Bluehost – the top cheap WordPress host in our opinion – for good measure, just to have a look at what you get with their $2.95 / month hosting tier.)
| | 000webhost | Byet | InfinityFree | Bluehost |
| --- | --- | --- | --- | --- |
| | free | free | free | $2.95 / mo. |
| Custom Domain Required | ❌ | ❌ | ❌ | ✅ |
| Websites / Domains | 2 | 5 | Unlimited | 1 |
| Databases | 2 | 5 | 400 | 20 |
| Disk Space | 1000 MB | Unlimited | Unlimited | 50 GB |
| Bandwidth | 10000 MB | 50 GB | Unlimited | Unlimited |
| Other | Own ads allowed, Instant backups, PHP scripts autoinstaller | Automatic HTTPS SSL (self signed cert) on all domains, 5 email addresses, Dedicated SSD powered MySQL servers, Softaculous 256 script installer | Free SSL, free DNS service, full .htaccess support, 400+ hosting applications and CMS | Free domain name, free SSL certificate, 5 email accounts, 25 subdomains, latest cPanel interface, 1-click script installers |
As you can see, all those offers are quite different, and while each makes sense in its own right, there are some important details to notice:
100MB is way too little when it comes to disk space. Exhibit a) – this is what the usage looks like after merely importing a dummy content package and with no – no! – plugins installed yet:


Not all of the hosts give you a free subdomain or a publicly accessible sub-directory on the server. This means that albeit you do get your hosting for free, sometimes you have to get a custom domain anyway = spend money anyway.
Let's get a bit more in-depth:
How easy they are to set up
Setting yourself up with each of these hosts is slightly different, and you'll have to go through a different set of forms and questions with either of them.
In the end, though, none of them is extra intuitive and a bit cumbersome for my taste. It's far from what you get with SiteGround, InMotion or others.
Basically, every one of these free hosts has its own quirks and weird elements in the signup process.
When it comes to pleasant surprises, I have to give it to 000webhost and Byet. The former for their great signup interface compared to all the other players. The latter for the quickness of the setup. Byet is the quickest zero-to-launch host on this list overall.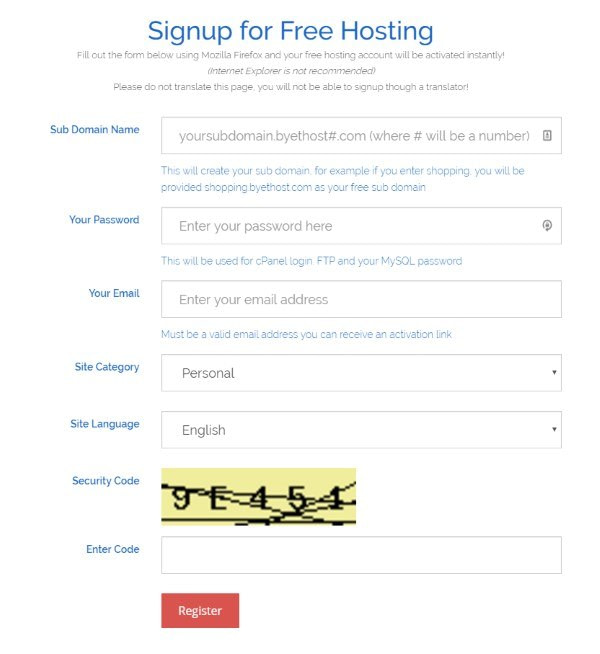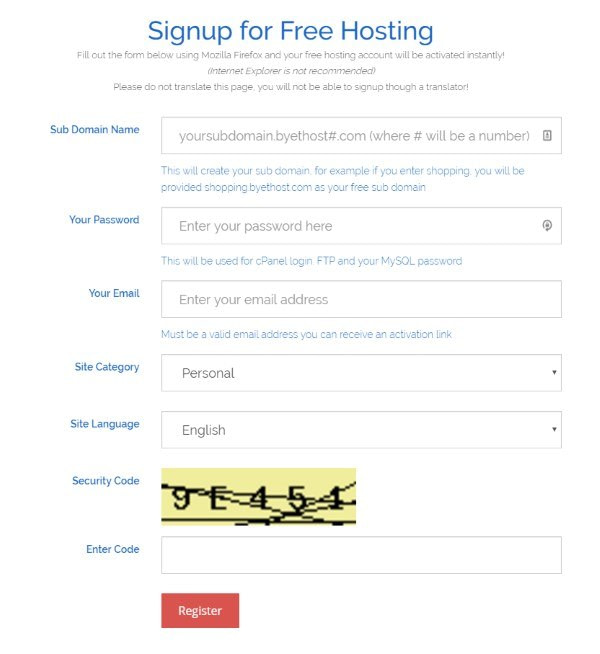 While you're setting up your hosting account, you'll also want to have WordPress installed. Again, this works differently with each host on the list:
000webhost gives you a simplified installer after you sign up.
At the end of the day, what's important is that you can get each of the hosts to install WordPress for you to some capacity, so that you don't need to be moving files via FTP or other means manually. Good stuff.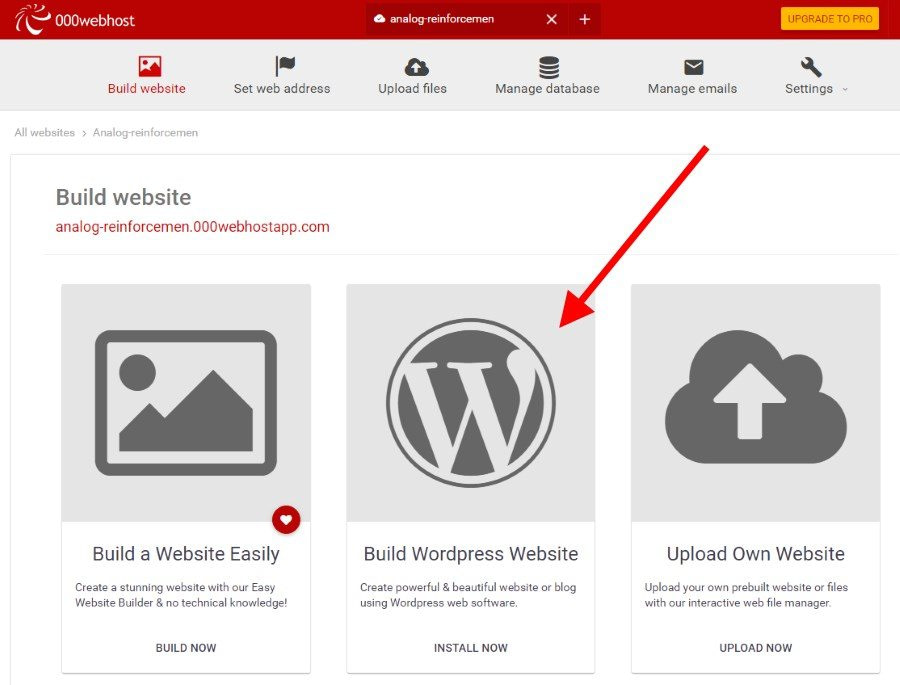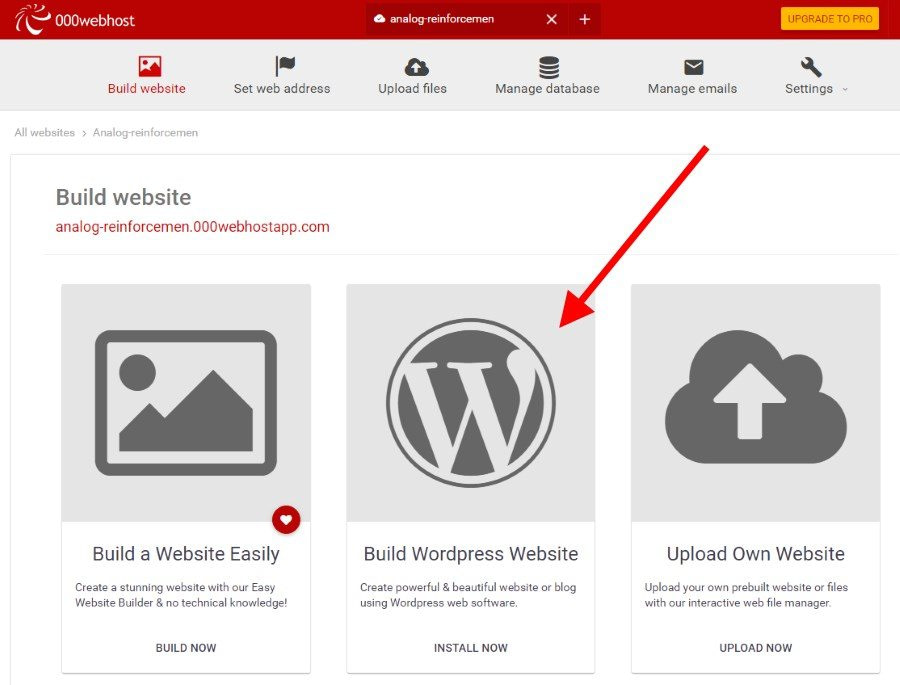 With that being said, InfinityFree is no less in the race. Once you register on their main site, you'd have to sign up for a hosting account. After a simple, three-step process, you will get access to your hosting dashboard. The InfinityFree dashboard looks beautiful (especially as a free hosting provider).


Dashboard experience
This is starting to be a trend here with this free WordPress hosting platforms, but each of them has a different spin on their client / user panels.
In short:
| | 000webhost | Byet | InfinityFree |
| --- | --- | --- | --- |
| Custom user panel | ✅ | ❌ | ✅ |
| cPanel access | ❌ | ✅ | ✅ |
000webhost offers you their own, custom client panel where you can both manage your client account and also some technical details of your hosting setup. "Some" is the keyword here. The possibilities are somewhat limited, and you can't do nowhere near as much as you could via cPanel (there's no cPanel access with 000webhost).
Byet looks the most unusual here since they give you cPanel only (running an older version). No client panel at all. Or at least I couldn't find it.
InfinityFree beats 000webhost or Byet when it comes to dashboard experience.
It will provide you with both the custom user panel and cPanel access (more specifically, the VistaPanel). The later makes InfinityFree more user friendly then others.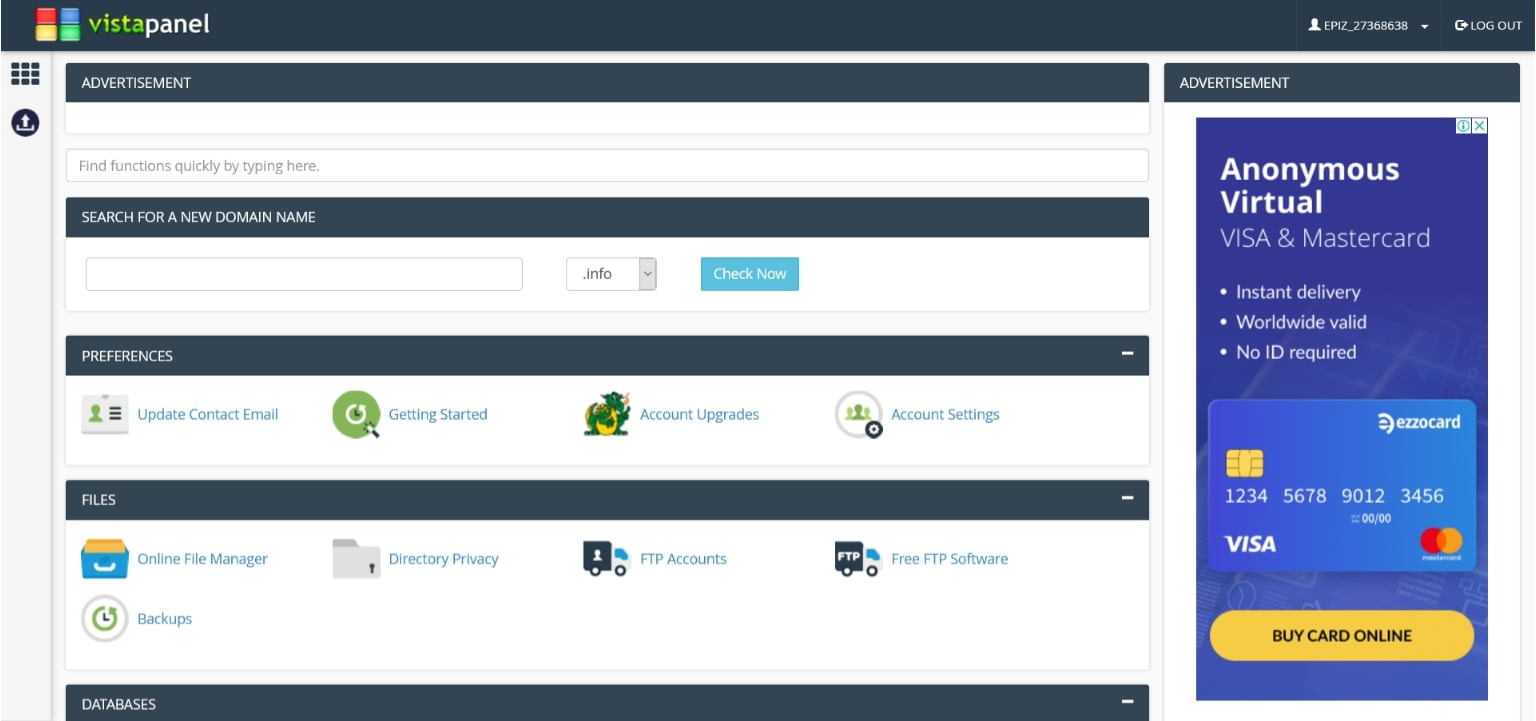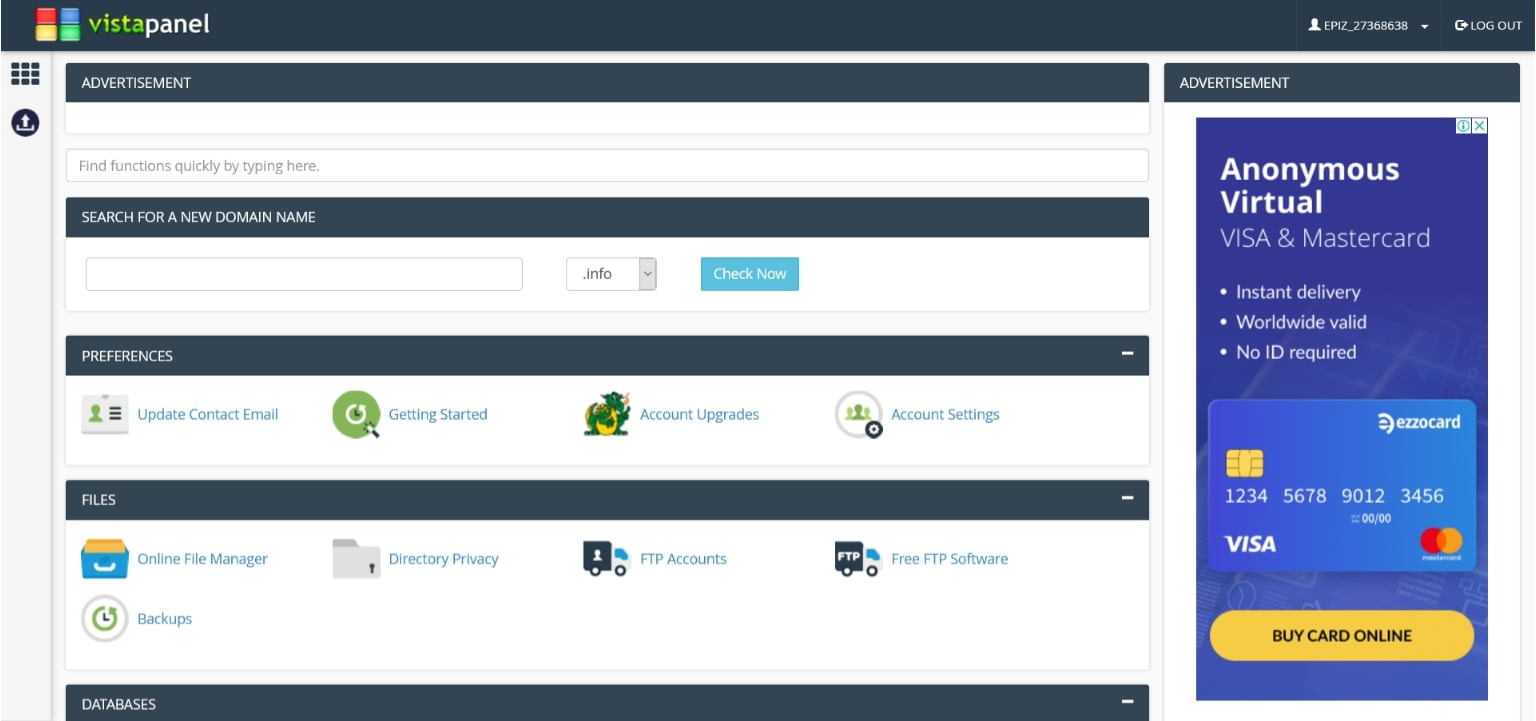 Similarly, the custom user panel looks cleaner than that of 000webhost and will only show ads in header or footer section.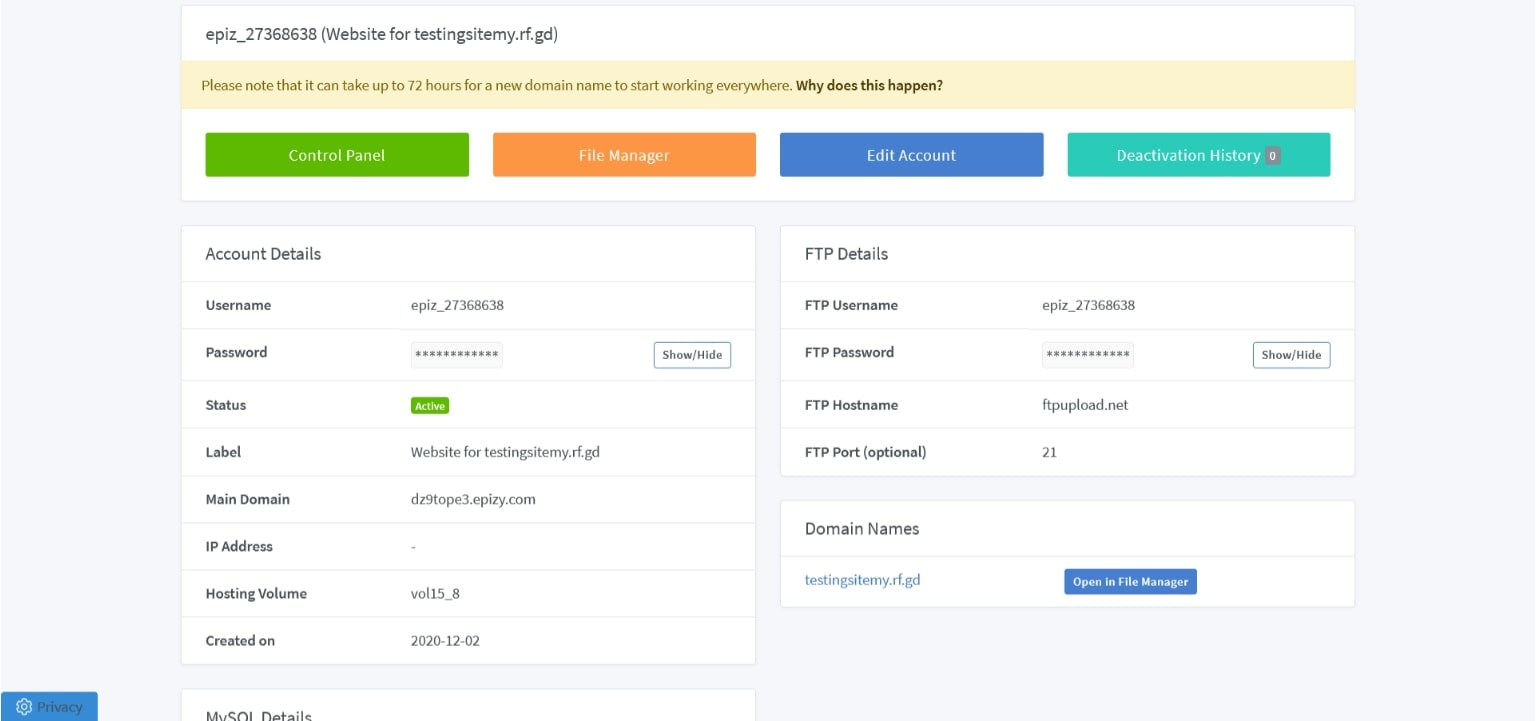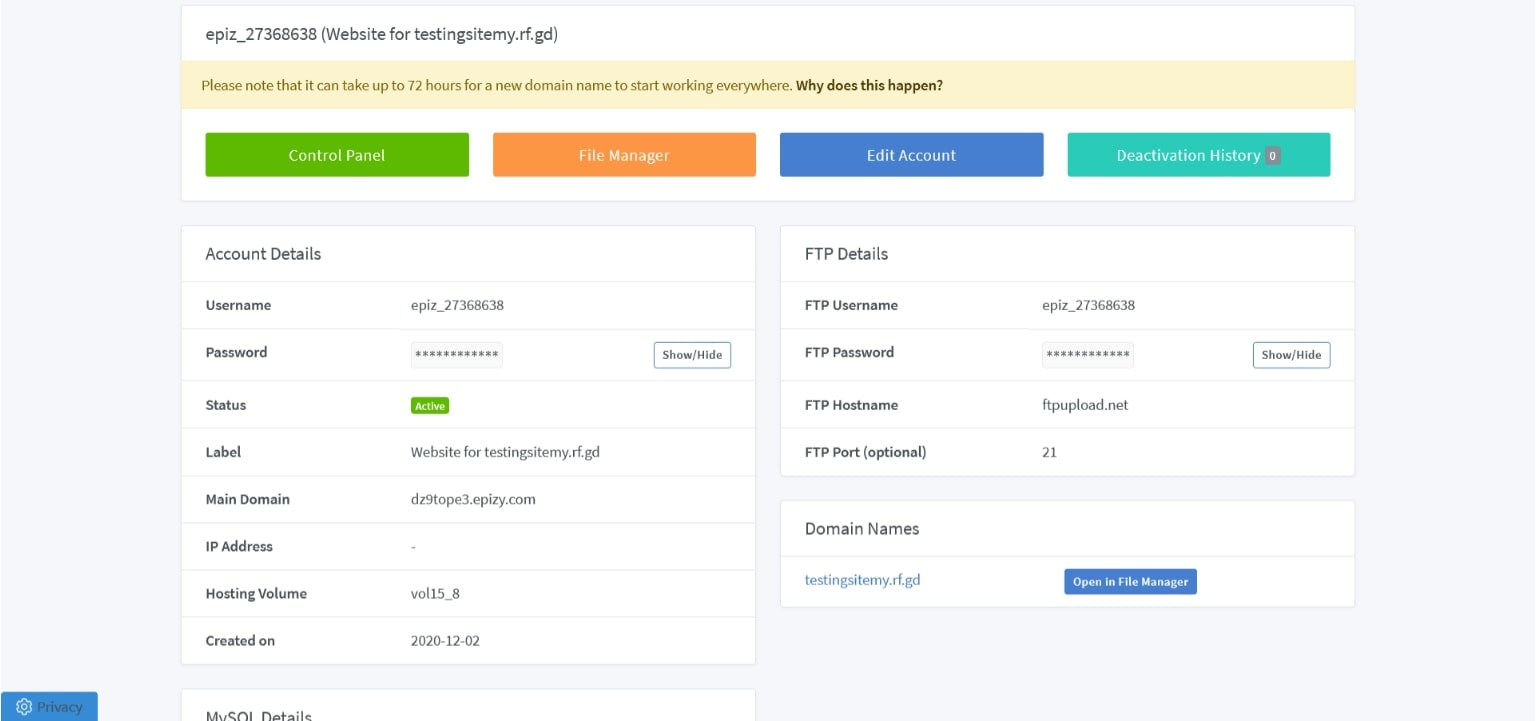 When it comes to the WordPress side of things, there's nothing to talk about, really. Each host gives you access to a standard WordPress dashboard where you can perform every normal WordPress action, so to speak. There are no limitations.
Also, every host gives you the default WordPress plugins pack, consisting of Akismet and Hello Dolly.
Regarding preinstalled themes, you get the standard Twenty Somethings.
Lastly, each host works roughly on the newest version of WordPress, or at least has no problem running the latest version update.
Performance tests
Okay, now the good stuff. So how does free WordPress hosting actually compare to paid WordPress hosting when looking at the performance alone?
Here's the overall comparison table for all hosts; again, Bluehost thrown in for good measure:
Performance tests of free #WordPress hosts ... #surprising
Click To Tweet
(WordPress testing setup: Twenty Seventeen – no plugins – demo content.)
Free WordPress hosting performance tests
000webhost
Byet
InfinityFree
Bluehost
Server in
The Netherlands
London, UK
United Kingdom
Provo, UT
PINGDOM
Perf. grade
A 93
B 81
A 94
N/A
Stockholm
1.60 s
1.31 s
0.61 s
1.80 s
San Jose, CA
1.23 s
2.70 s
1.31 s
N/A
New York City
687 ms
1.83 s
0.91 s
0.85 s
Melbourne
4.19 s
4.73 s
1.62 s
2.14 s
LOADIMPACT
Tested from
London, UK
Frankfurt, Germany
Ashburn, Virginia
Palo Alto, CA
Min response time
1.36 s
0.10 s
0.81 s
0.62 s
Max response time
1.54 s
0.18 s
1.81 s
4.9 s
Here are the individual LoadImpact test results:
000webhost: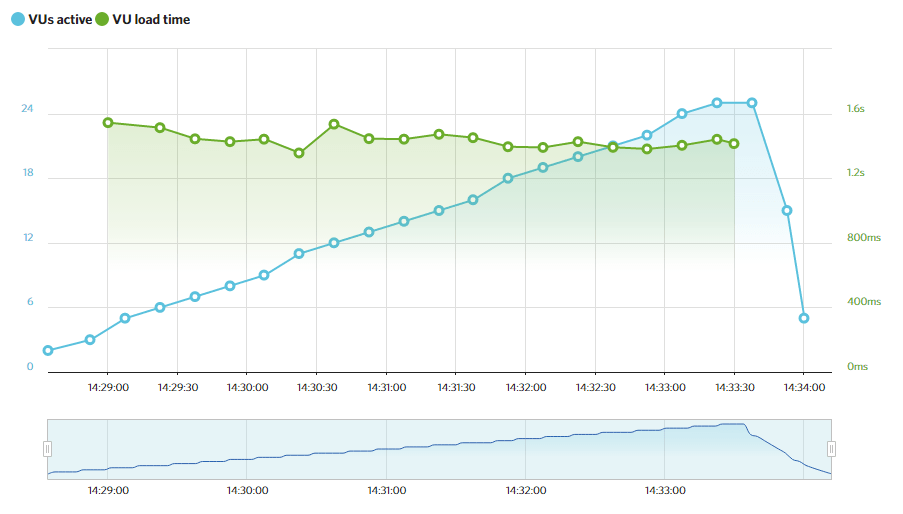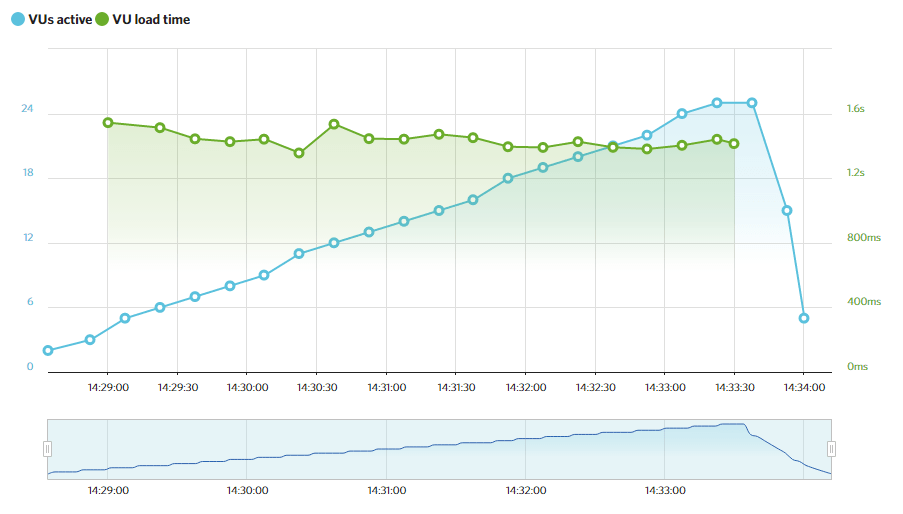 Byet: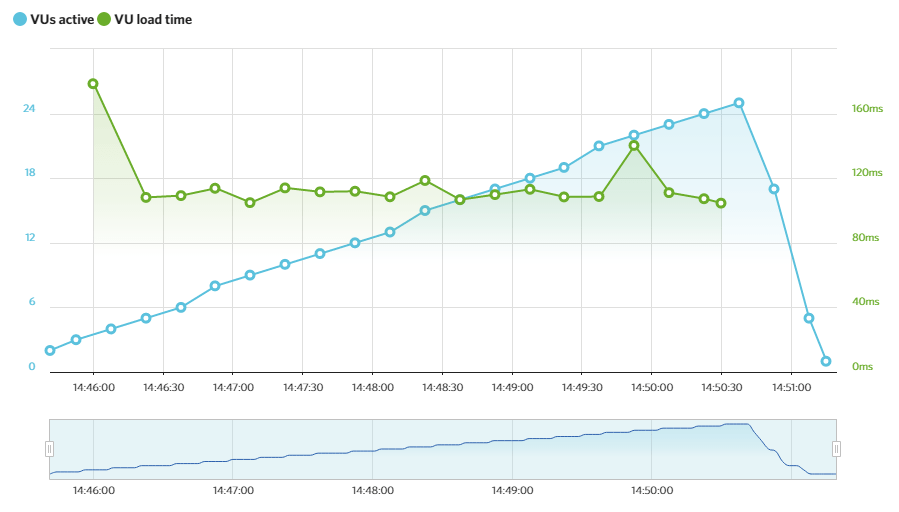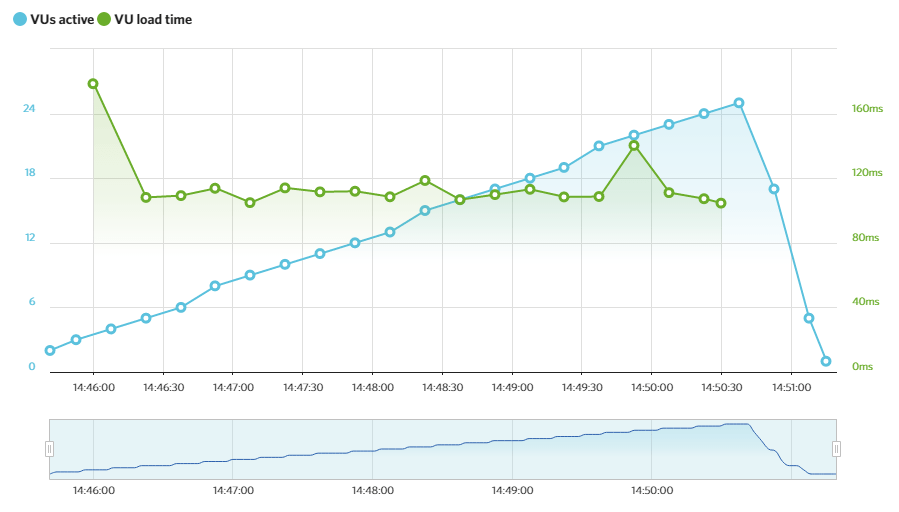 InfinityFree:


Bluehost: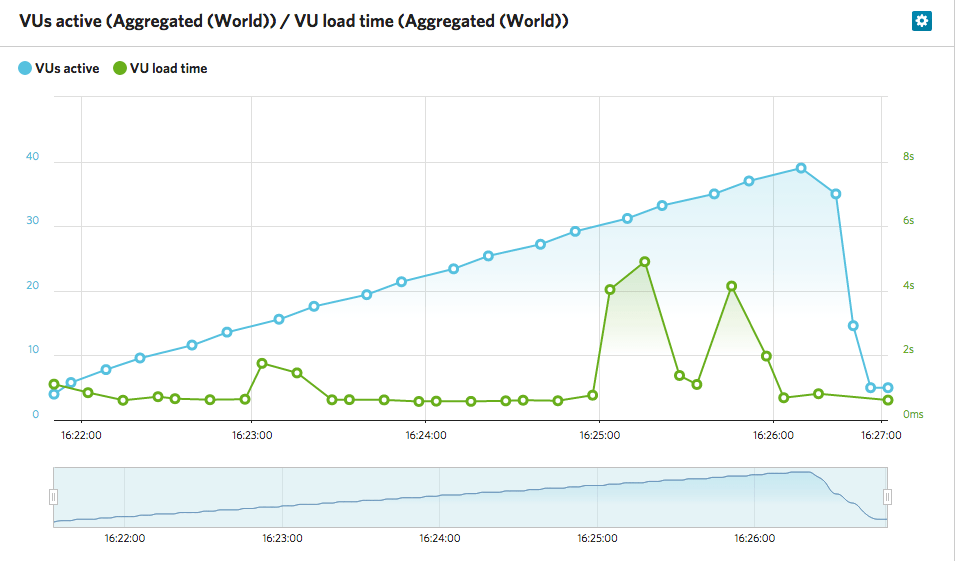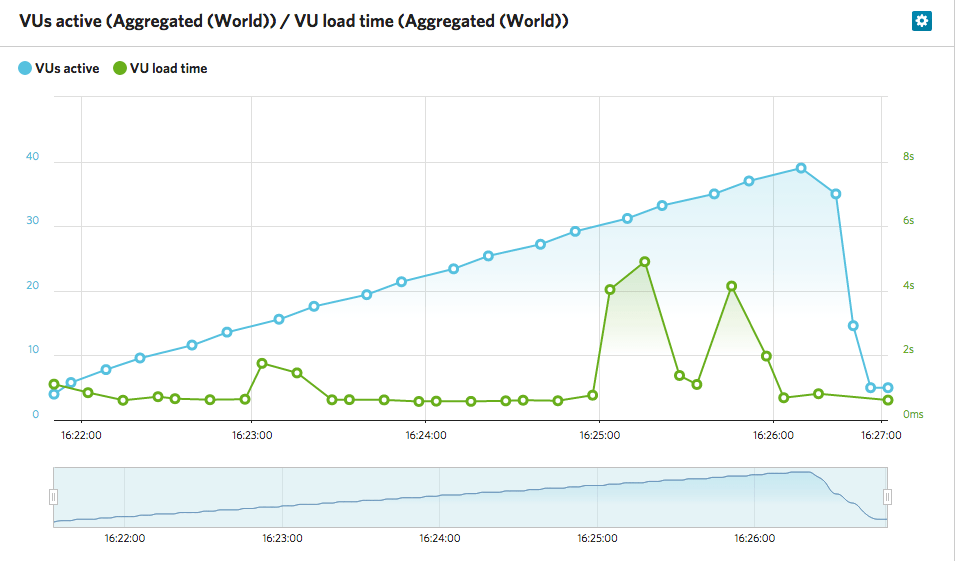 What you'll notice right away is that none of those results are actually bad. More or less regardless of the location, we get sub 2-second load times (with the exception of Melbourne). It's a similar story with LoadImpact tests – again, very acceptable, or even surprisingly good (and I have to give a shout-out to Byet here in particular).
In a nutshell, the performance turns out to be basically the same as Bluehost's, and in some aspects even better.
Interpret this data as you may, but you have to admit that these free WordPress hosts do have something viable to offer after all.
Pros and cons
With the performance tests out of the way, let's talk some other details of this whole free WordPress hosting deal. Namely, the pros and cons.
First, the pros:
It's free. Duh!
And we can stop here with the pros.
I mean, yeah, there's more when we have a deeper look under the hood, but let's face it, you're not getting a free hosting account for the features, you're getting it because it's free.
And don't get me wrong, it being free is a huge pro! It's the best pro in the history of ever probably.
Next, the cons:
The cons come down to a couple of essential things:
First of all, the servers are heavily limited – as in, you won't be able to accept a higher volume of traffic.
They're good for only simple setups – one website + one database most of the time.
There's also slightly lower performance compared to the paid alternatives.
There are some small glitches here and there. For example, Byet had some problems importing demo content – media files in particular. Perhaps not enough RAM assigned per hosting account?
Secondly, there's uncertainty regarding the ownership of the site and/or if you can get shut down overnight for whatever reason.
And thirdly, "you're the product." Like with everything, if you don't need to pay for the product, then you're the product.
This can lead to possible constant upselling, spam, etc. We talked more about that at the beginning of this post.
Free WordPress hosting – is it worth it?
With all this being said, my final opinion is that, surprisingly, free WordPress hosting is good for running temporary tests or other experimental projects. To prove a concept, to get a site working quickly, etc.
However, at the same time, I wouldn't risk using it for a business purpose, like e-commerce, or a branding site for a business, or anything similar. Maybe it's just my point of view, but I just wouldn't trust my business to a host that I don't pay money for, hence I have no leverage or no ask when some of my requirements are not being met. Then there's also the uncertainty regarding the site ownership that I mentioned earlier. Just not the kind of stress I'm willing to deal with. Find out what other people think about free WordPress hosting.
So in a nutshell (albeit just my own personal opinion):
Free hosting for a pure hobby / no-commercial-intent project? Sure.
Free hosting for anything more serious? Nah. I'd rather pay even that $2.95 / month with Bluehost.
What do you think? Have you experimented with any of the free WordPress hosting platforms mentioned here? What are your experiences with them? Or maybe there are some other players worth mentioning?
Free #WordPress #hosting: Is it worth it? Data gives us the answer 🧐
Click To Tweet
…
Don't forget to join our crash course on speeding up your WordPress site. With some simple fixes, you can reduce your loading time by even 50-80%: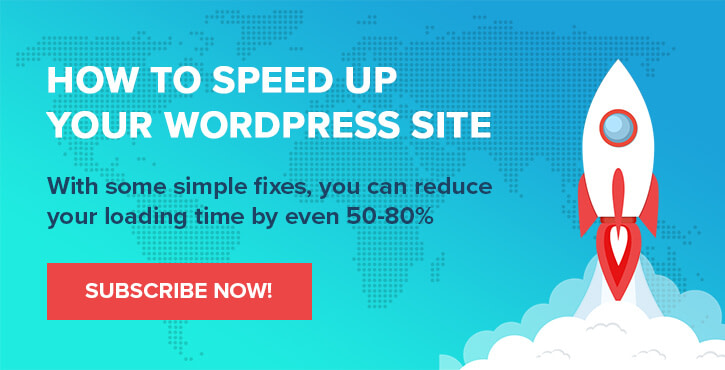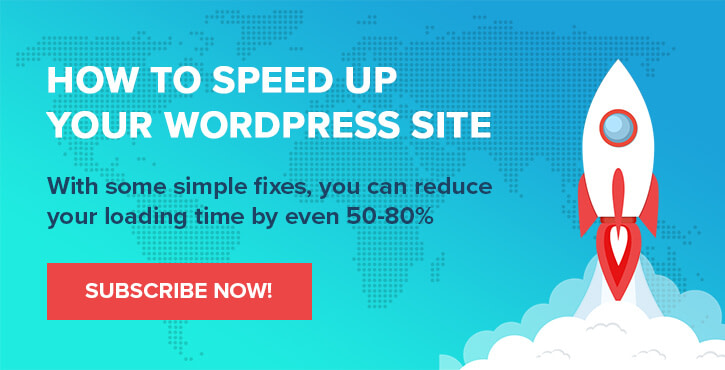 * This post contains affiliate links, which means that if you click on one of the product links and then purchase the product, we'll receive a small fee. No worries though, you'll still pay the standard amount so there's no cost on your part.
Was this topic
helpful?
0% of users found this helpful