Heya 👋
Welcome to another edition of our tech and WordPress comics series.
This month, we continue our study into the wildlife of the developer, especially if you ever wondered what they do behind closed doors…
We also look deeply into the eye of the beholder to reveal just how programmers are seen, and how they perceive the users.
There's also a quick story about how asking your engineer friend for help doesn't always go as planned. I'm sure you can relate.
[SHOW_ADS]
Finally, we wrap it all up with another tarot card; the Gutenberg / Block Editor revolution and conflicts between the front and back.
As usual, we all have the brilliant João Santos to thank for these delightful panels. If you'd like to see more of the comics then the full archive is right here for your viewing pleasure!
Let's get to this edition of tech comics for February 2019: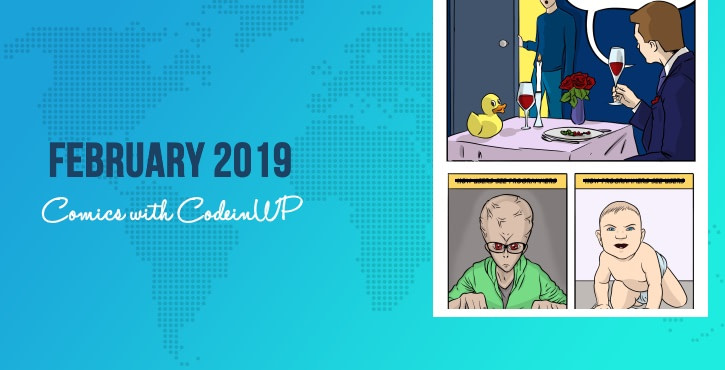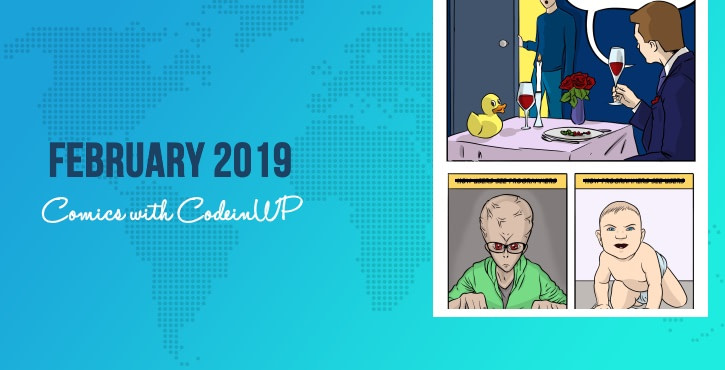 February 2019 Comics w/ CodeinWP ✏️ ... #Developers #Debugging #WebDesign
Click To Tweet
[SHOW_ADS]
February 2019 Comics With CodeinWP: On Perceptions, How to Be Cool in Tech, and Design Mistakes 🤷‍♂️
Go to top
Try telling him it's an inanimate object
You know, if the duck could pay rent you wouldn't have a roof over your head.
Go to top
Gestalt laws of perception: Busted!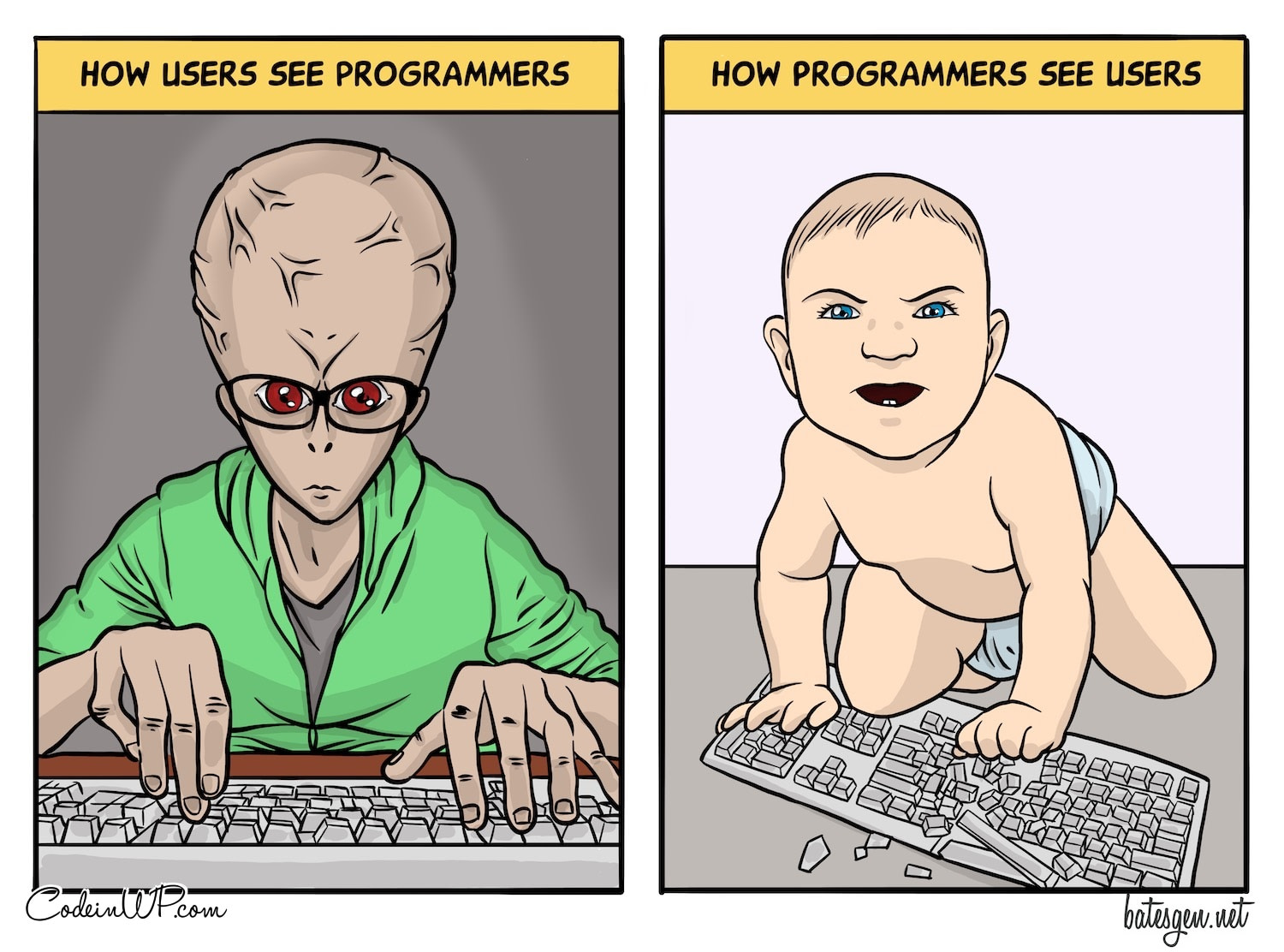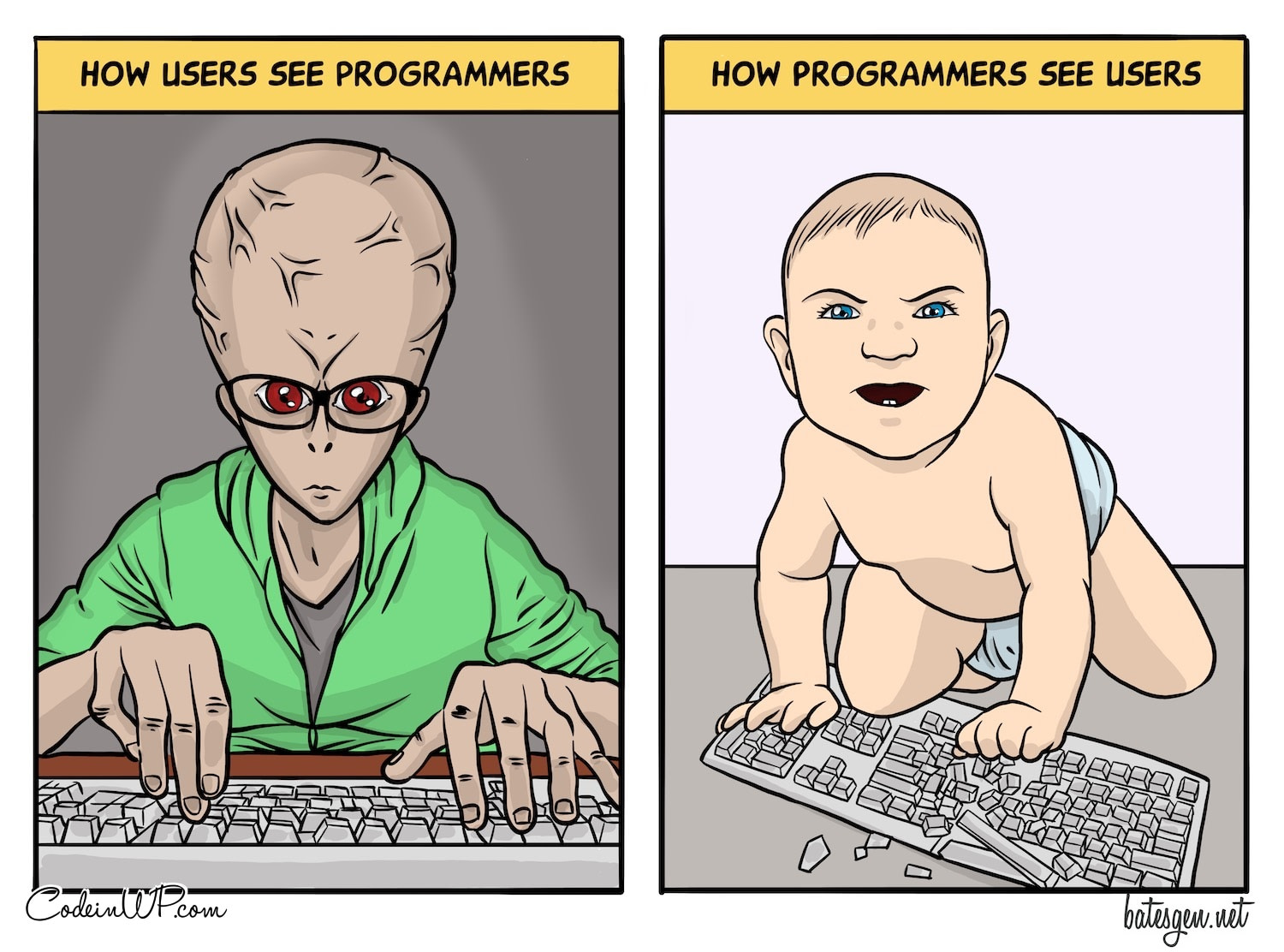 Nothing is more than the individual parts.
Go to top
Don't disturb karma when it's working your way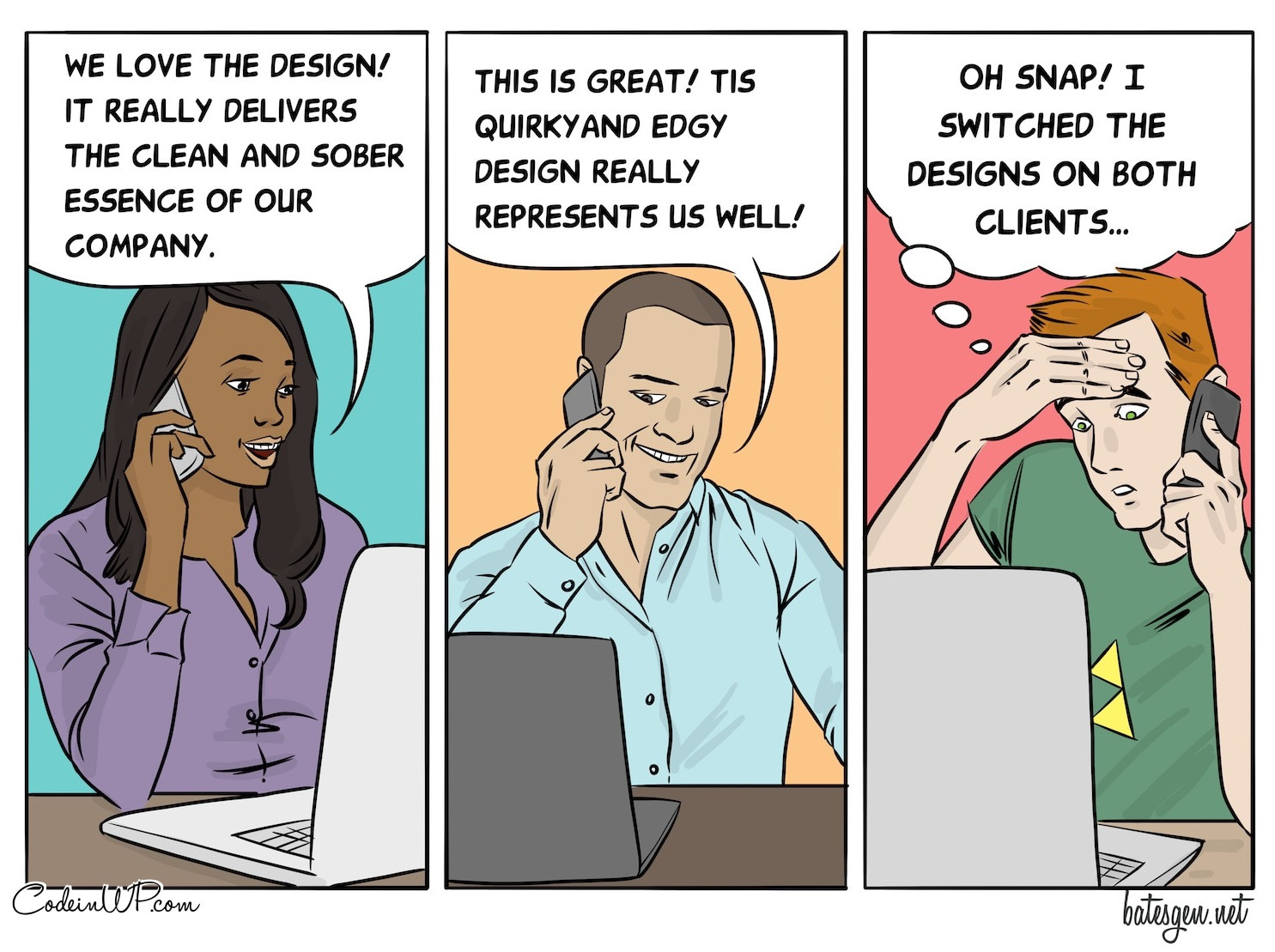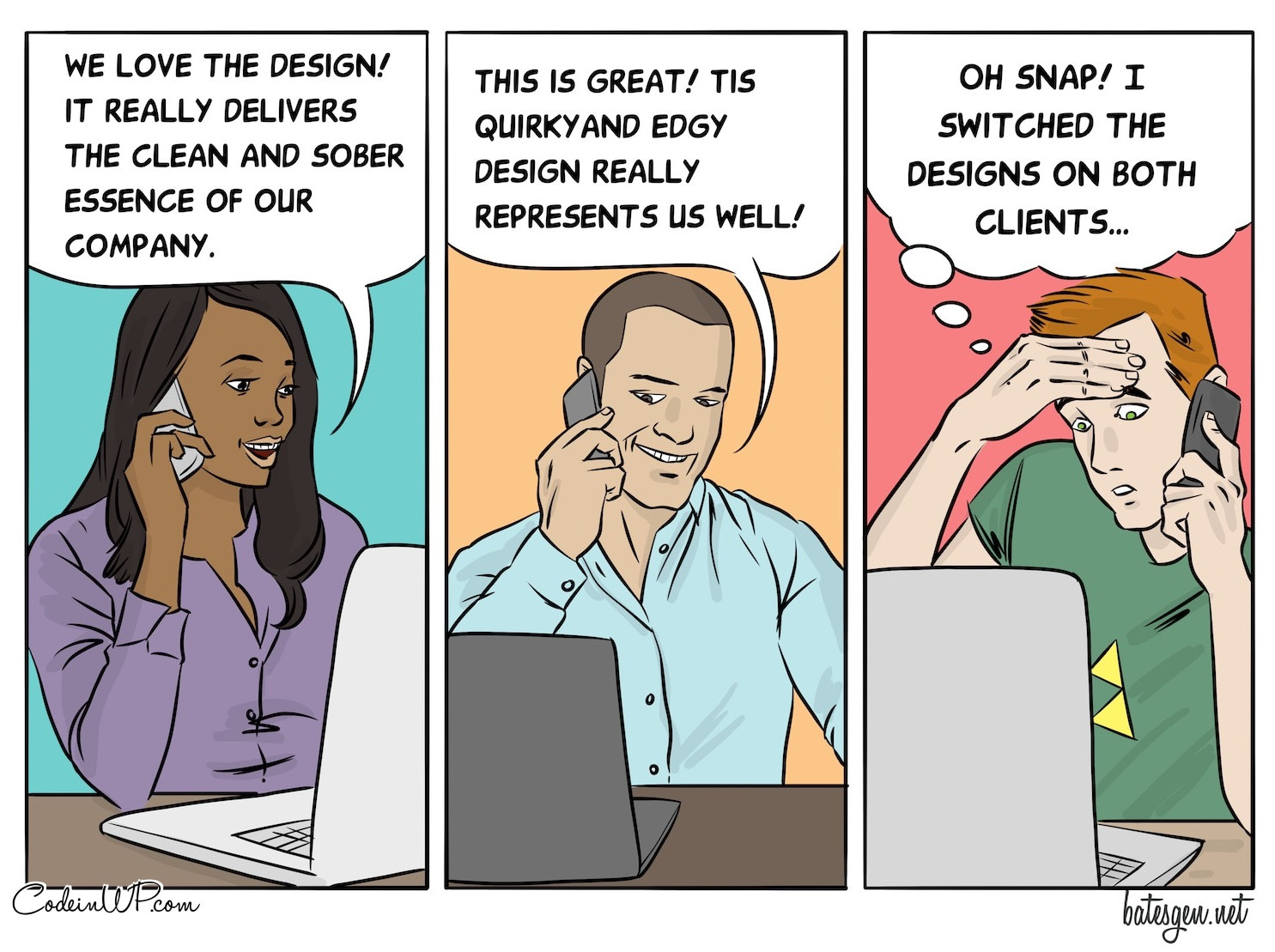 For sure, this is one of those times you just walk away. Slowly.
Go to top
Based on a true story
[SHOW_ADS]
Because you built your career to help me fix minor issues, dude.
Go to top
This is why I am not a cat person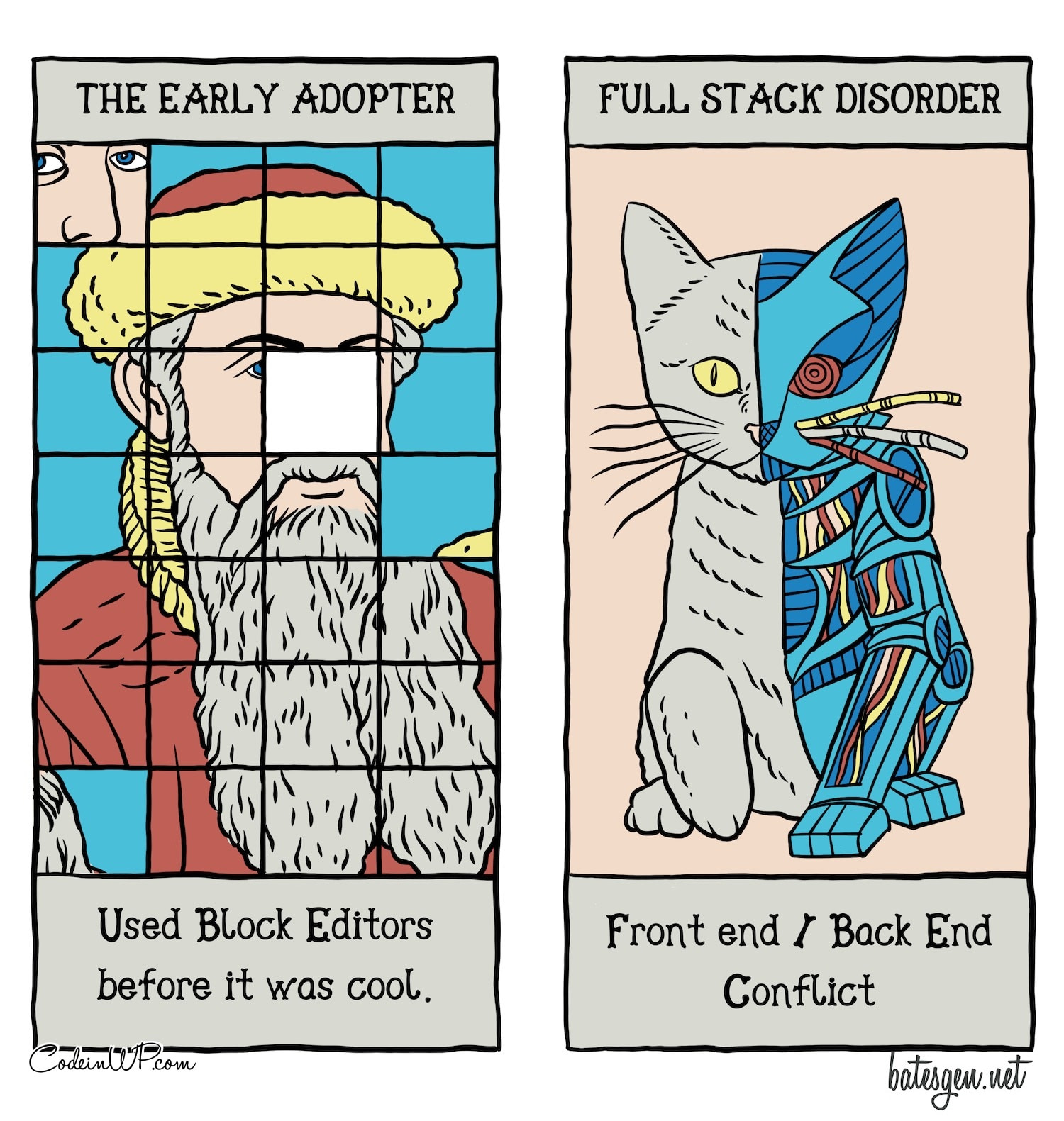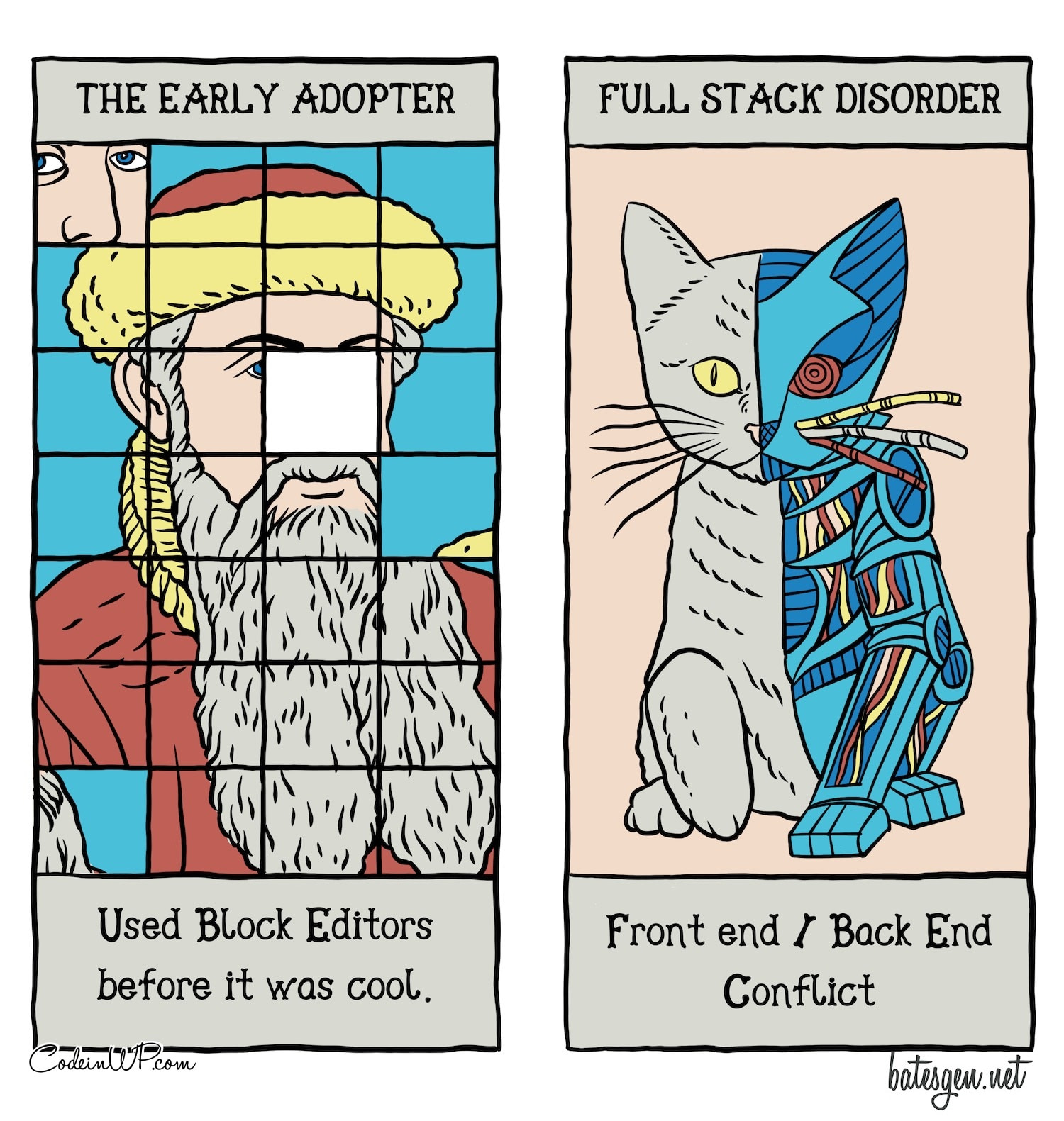 It's easy to be a troll but being ahead of your time is the building block of greatness.
Go to top Bam! That's all we have for February 2019. It's been a pleasure to bring these comics to you every month, and a pleasure to work with our highly talented artists.
If you have any ideas for things to cover next, drop us a line on Facebook, Twitter, or Instagram.
We're shifting away from the monthly publication schedule of the series, so it might take a while before you see the next edition. Still, you can count on it being as funny as always! Cheers! 🥂
You may also be interested in:
February 2019 Comics w/ CodeinWP ✏️ ... #Developers #Debugging #WebDesign
Click To Tweet
Don't forget to join our crash course on speeding up your WordPress site. With some simple fixes, you can reduce your loading time by even 50-80%:[SHOW_ADS]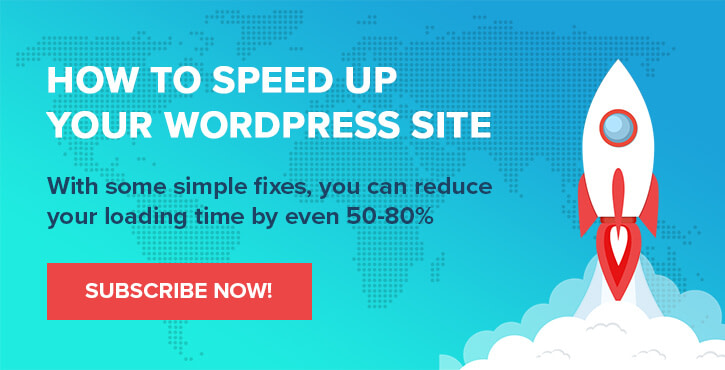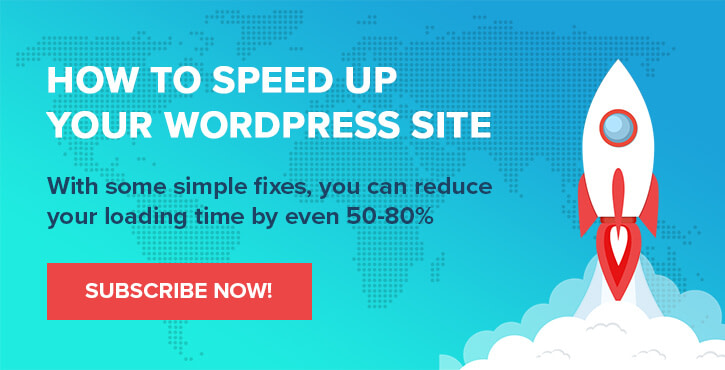 Was this topic
helpful?
0% of users found this helpful