This is the December 2019 edition of "This Month in WordPress with CodeinWP."
Hi friends! This is the final push of the year, the last WordPress news you will read in 2019. I don't know about you but, if I were to pick a superhero to describe the past 12 months, that would be Flash. Everything happened so incredibly fast that it's kinda scary.
Anyway, here we are, putting together the coolest stories and links for the December 2019 WordPress news roundup, which I hope you'll find interesting and useful. In today's post, you will read about Black Friday (we have hot deals for you), Matt's 'State of the Word', a new WordPress release, the return of bbPress, Google, and a lot more great articles.
So catch up with all the WordPress news from the past month and we'll see you back here in 2020.
We wish you happy holidays and amazing presents!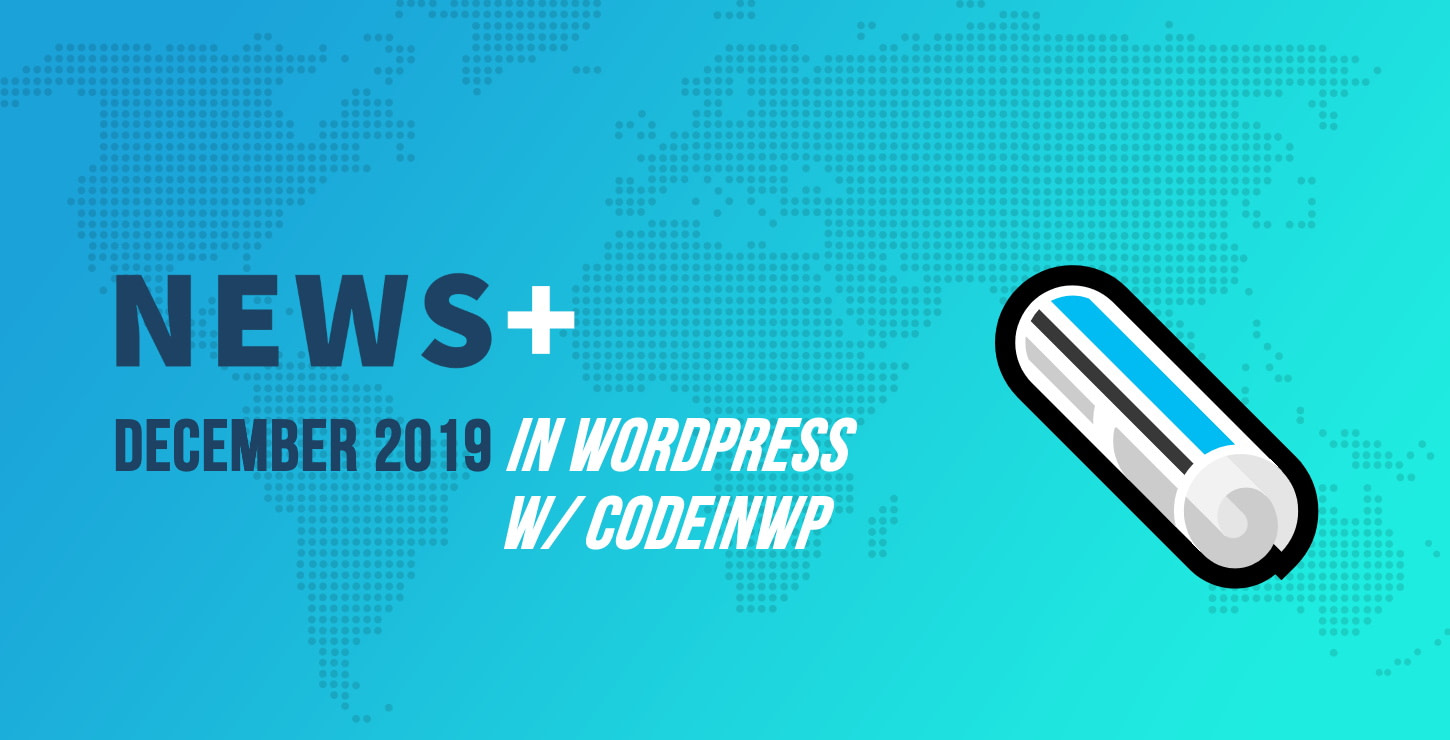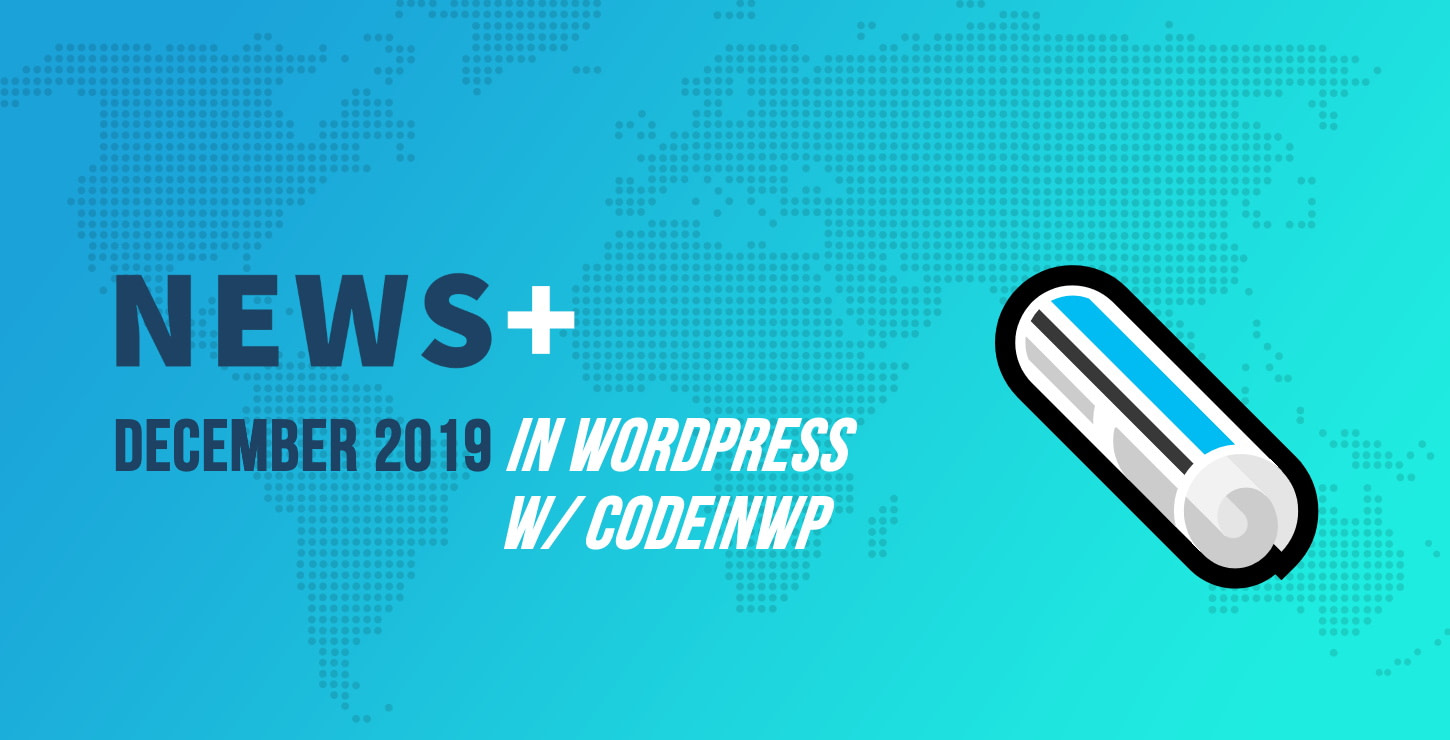 #BlackFriday, #WCUS State of the Word, WP 5.3, bbPress 🗞️ December 2019 #WordPress news Click To Tweet


December 2019 WordPress News with CodeinWP
15+ of the Best WordPress Black Friday and Cyber Monday Deals in 2019
But before getting Christmas'y, there's another holiday that you shouldn't miss. For Black Friday and Cyber Monday, we collected a super list of the best deals offered by famous WordPress companies and brands, so here's your chance to get your favorite tools and services on the cheap.
In this post, you'll find attractive discounts for hosting, Elementor, top WordPress themes, plugins, bundles with kits and templates, marketing tools and more. Go ahead and buy until the offers expire (some even have limited spots)!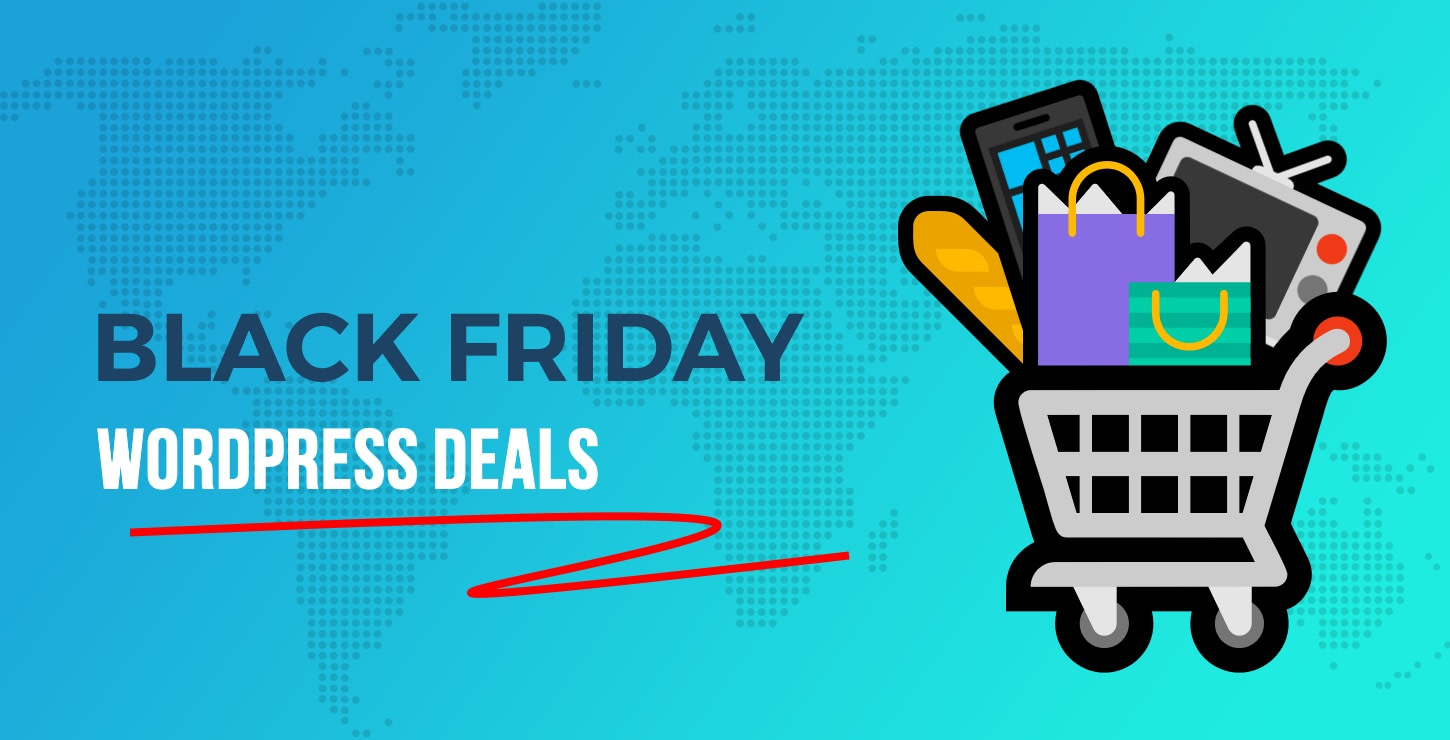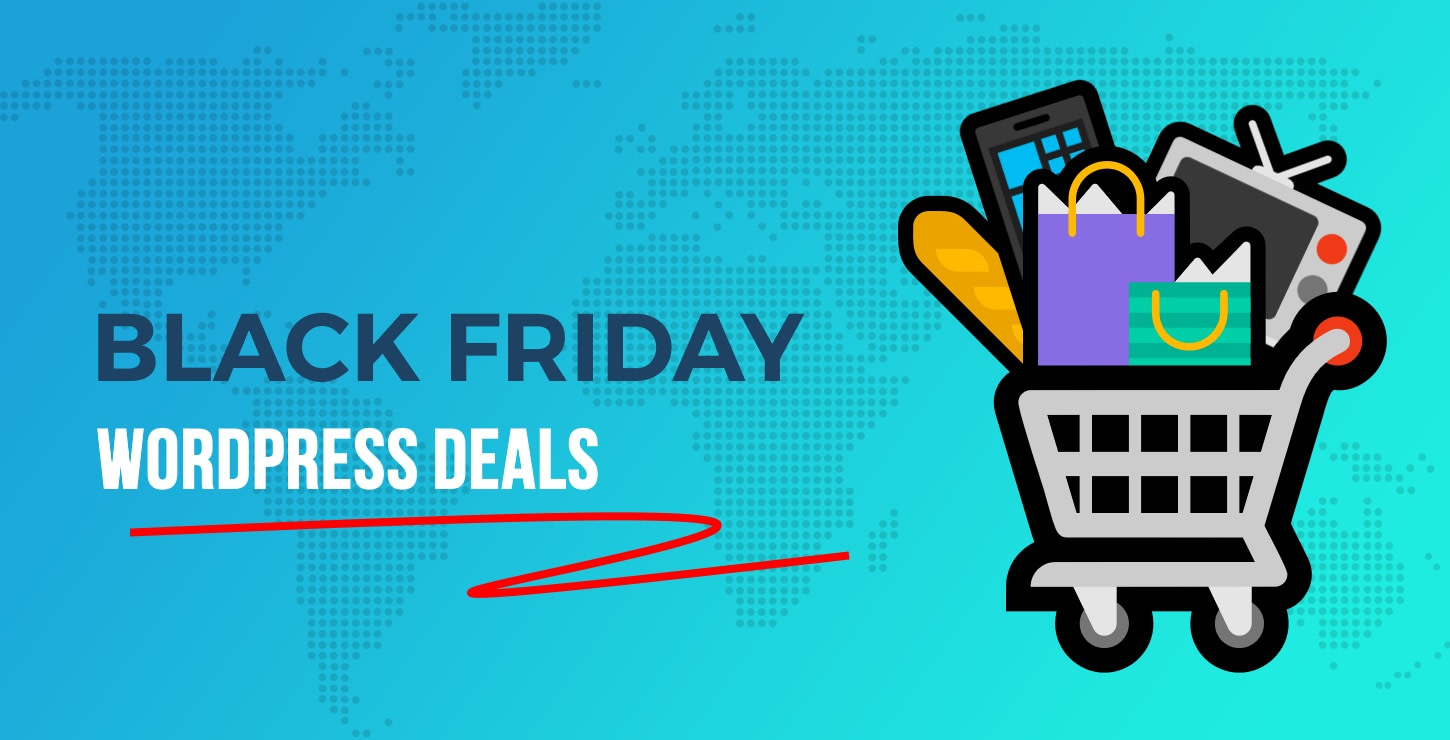 Watch this video on YouTube
Matt Mullenweg's State of the Word, 2019
The moment of the year? Many people consider it so. Or, at least, it's the most anticipated talk. It's, of course, Matt Mullenweg's "State of the Word", which always takes place at WordCamp US, at the end of every year. If you weren't there, here are the takeaways:
A recap of the past events, from the release of WordPress 5.0 to now. Shout-out to WordCamps, meetups, and other great initiatives.
The WordPress community's passion for their work showed through a documentary where 37 people answer essential questions.
The year of the block editor. An overview of how Gutenberg evolved to this point, including the general rejection that it received from the users.
The next steps for the block editor, covering its four phases: easier editing, customization, collaboration, and multilingual feature.
The usual Q&A session after the speech.
And that, friends, wraps up another season with WordPress. The next WCUS will remain in St. Louis but, for the first time in history, it will take place mid-week (starting with Tuesday) and not on weekends anymore.
After twelve weeks in the making, WordPress 5.3 is out and it's the last major release in 2019. The development team is happy to hear your feedback, which you can leave by commenting on this post.
What's new in WordPress 5.3? The integration of Twenty Twenty default theme, improvements in the block editor, development-related changes, Site Health enhancements, and other UI tweaks.
You may also be interested in: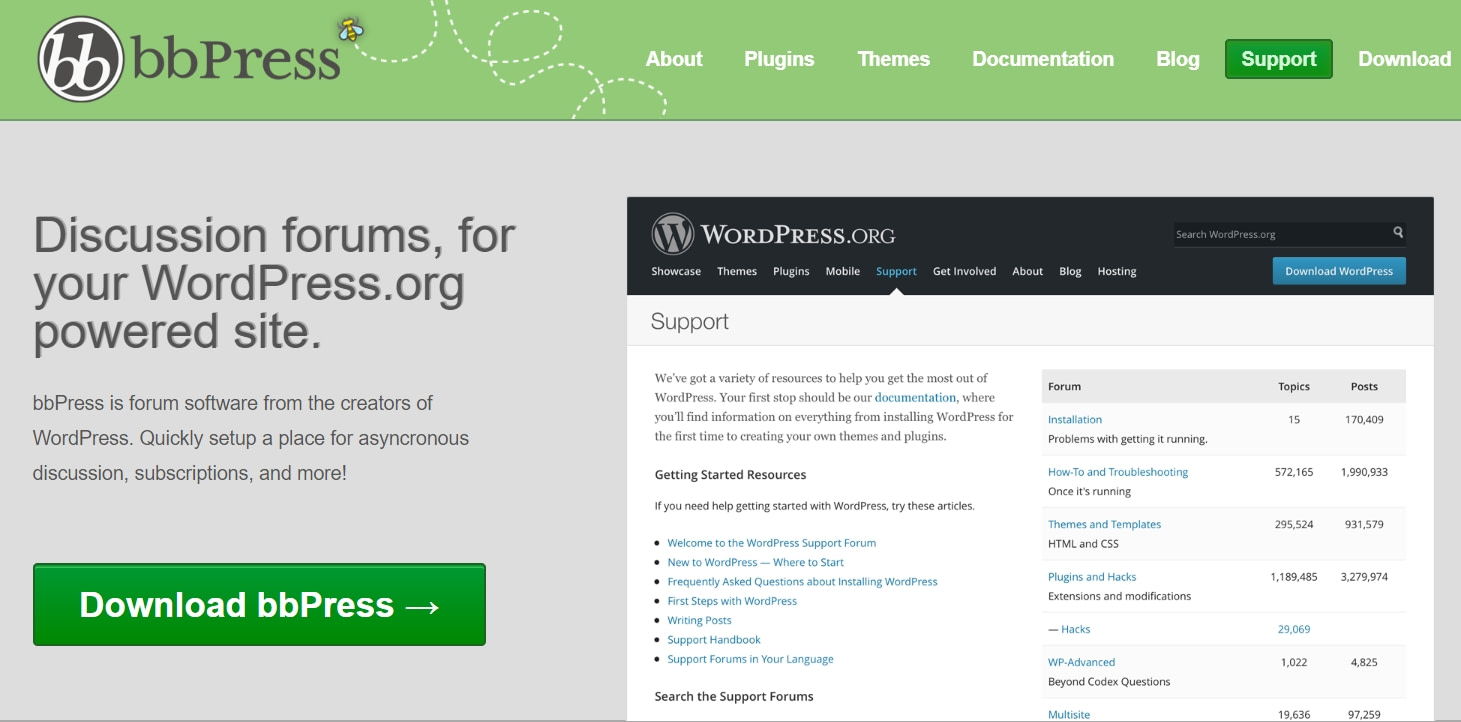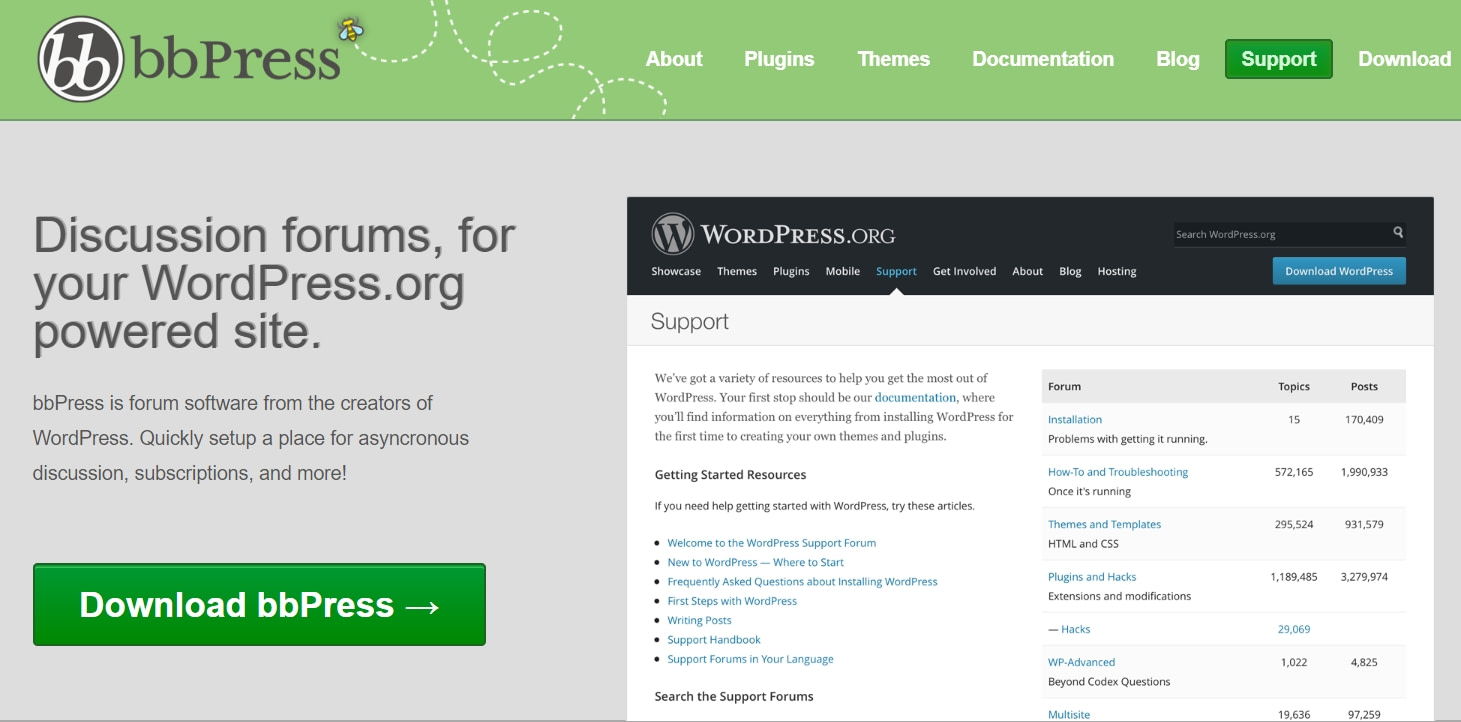 bbPress 2.6 – Better Great Than Never
Can you believe it's been six years since we've last had a major release for bbPress? Well, we are now witnessing its return from the ashes! bbPress is back with version 2.6, bringing new features like per-forum moderation, new platforms to import forum content from, and an Engagements API.
Why the long wait? John James Jacoby, one of the lead developers, said that there was not much feedback on the 2.6 beta that they released in 2017 and Jacoby was also crossing a period of transition to a new job. So the project was left on hold for a while. Six years since the previous major release, the devs reunited to release bbPress 2.6.
Google launches Site Kit plugin for insights into WordPress websites
Google is working to consolidate its relationship with WordPress. In this direction, the team released Site Kit plugin meant to give website owners insights and information on how people are using their sites. The plugin integrates known Google products like Search Console, Analytics, AdSense, PageSpeed Insights, and more.
Site Kit is basically the all-in-one and quick solution for WordPress analytics, so you don't have to install and set up all the tools separately anymore. The stats and insights are all delivered right to your dashboard for free.
Site Kit by Google – Analytics, Search Console, AdSense, Speed
Current Version: 1.31.0
Last Updated: April 26, 2021
76%Ratings
1,000,000+Installs
WP 4.7+Requires
Great Articles From Around The Web
A New Way to Earn Money on WordPress.com
If you're using WordPress.com for your blog, you can now implement recurring payments on any page of your site, to earn money for your content (if you're a paying WordPress.com customer, that is). There's a way to do that on self-hosted WordPress too, but you need to have Jetpack installed.
If you want to leave your opinion on how WordPress can be improved in the future or how your experience was with the platform over the past year, you can complete the 2019 annual survey and help the devs make WordPress better.
BoldGrid Joins Forces with W3 Edge, Acquires W3 Total Cache Plugin
The popular W3 Total Cache plugin is now part of the BoldGrid team after the latter joined forces with W3 Edge, the makers of the plugin. The tool's author, Frederick Townes, along with the full development and support staff, will work together with BoldGrid from now on as sister companies.
10up Releases WordPress GitHub Actions To Streamline Plugin Deployment
Good news for the WordPress devs! You can now automate your plugin development workflow on GitHub with GitHub Actions, released this month by 10up team after one year of working on the beta version. GitHub Actions' goal is to streamline your WordPress plugin release management.
What's new in Gutenberg? (13 November)
When it comes to the block editor, there are some new improvements and features, as we got used to already. Image title attribute field, block patterns, block gradient presets, and block templates for themes are the biggest additions.
Go Behind The Scenes With 30+ World-Class WordPress Agency Owners, Developers & Marketers
If you have a WordPress agency and want to learn more or even contribute, WP Agency Summit is an event that you might want to attend. By attending, I mean watching the sessions virtually because the conference is happening online between December 6-16.
Themes of the Future: A Design Framework and a Master Theme
An interesting editorial of Justin Tadlock from WP Tavern. Do all the WordPress themes need to be standardized? As in created after the same front-end design framework? The idea is to have a 'master' theme where developers can take inspiration from. Interesting.
Giving Tuesday, another online event for WordPress-ers, will take place on December 3rd, and it's about generosity and doing good to people. The event is supported by the charity organization WP&UP and has scheduled nine sessions from 13 speakers.
13 Solid Ecommerce Strategies to Skyrocket Sales During the 2019 Holiday Season
Many people would say that the holiday season is the best of the year. Marketers and eCommerce owners must be thinking the same because their time to sell massively has come. It's your chance to earn loads of money this month, so here's how to make the most of it.
Is WordCamp Dying…or Not? Valuable Takeaways from WCUS 2019 in St. Louis
A different opinion on WordCamps than what we used to read so far. The guys at Freemius shared that several people at WCUS found the atmosphere and events a bit 'disconnected'. To sum it up, the conference was "more of the same old thing", as per some of the attendees' opinions.
What to Do When a Client Leaves You Negative Feedback (5 Key Tips)
No matter how good you think your product is, there will always be someone who is not content with it. But it's not the end of the world, it's actually normal. Here's what to do when clients criticize your services.
How To Improve WooCommerce Related Products
We're leaving you on the same eCommerce note, so you can sell more in the upcoming weeks. Showing relevant related products on the site has a big chance of convincing people to buy more than they intend to. Here's how to suggest them the right related products.
And that was the December 2019 WordPress news roundup. Anything we missed?


#BlackFriday, #WCUS State of the Word, WP 5.3, bbPress 🗞️ December 2019 #WordPress news Click To Tweet


…
Don't forget to join our crash course on speeding up your WordPress site. With some simple fixes, you can reduce your loading time by even 50-80%:
Layout and presentation by Karol K.
Was this topic
helpful?
0% of users found this helpful