Is looking for the best WordPress hosting in Europe any different from looking for the best WordPress hosting overall? Let's find out.
In short, if your target audience is based within Europe then it makes sense to host your website with a company that can cater for a European market. Hosting your site from a server located in a European data center will help ensure fast loading times, high level performance, and a top class user experience for your European visitors.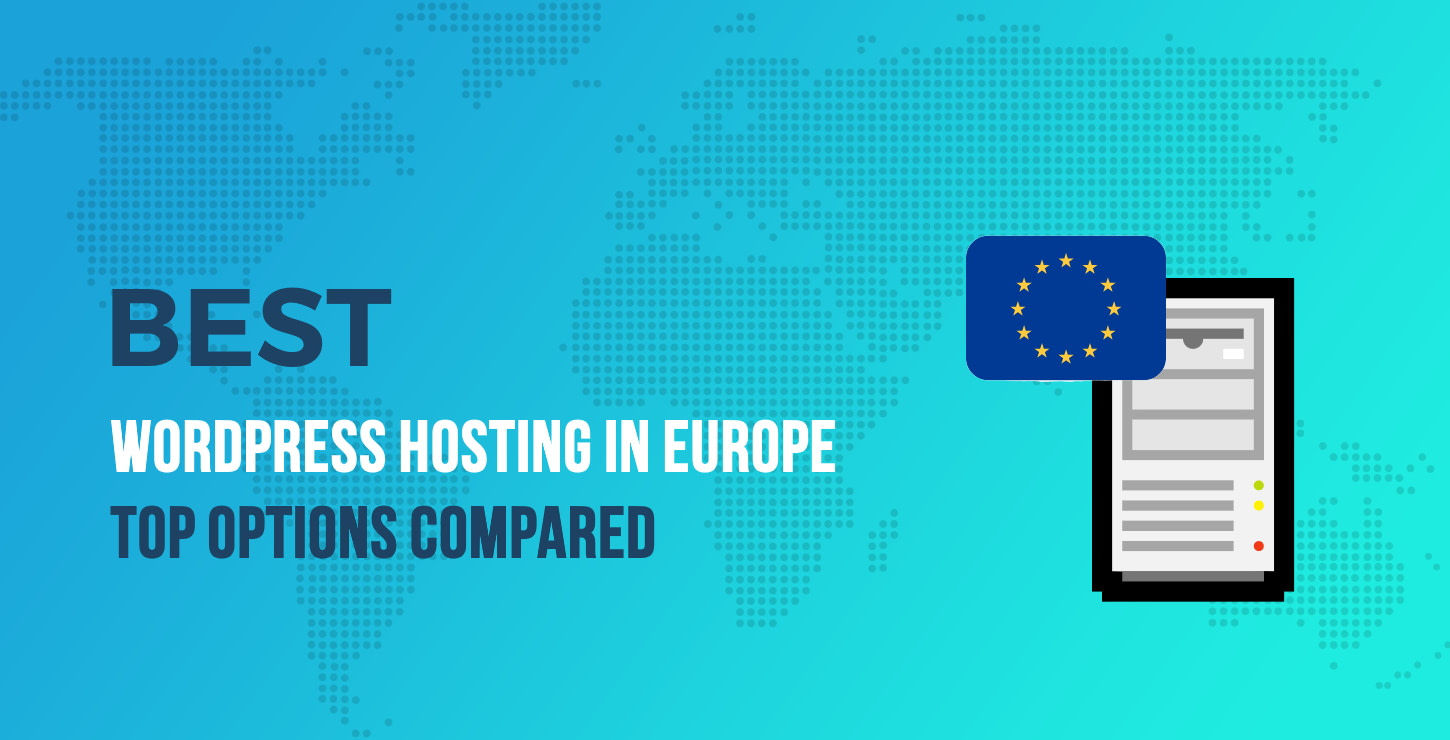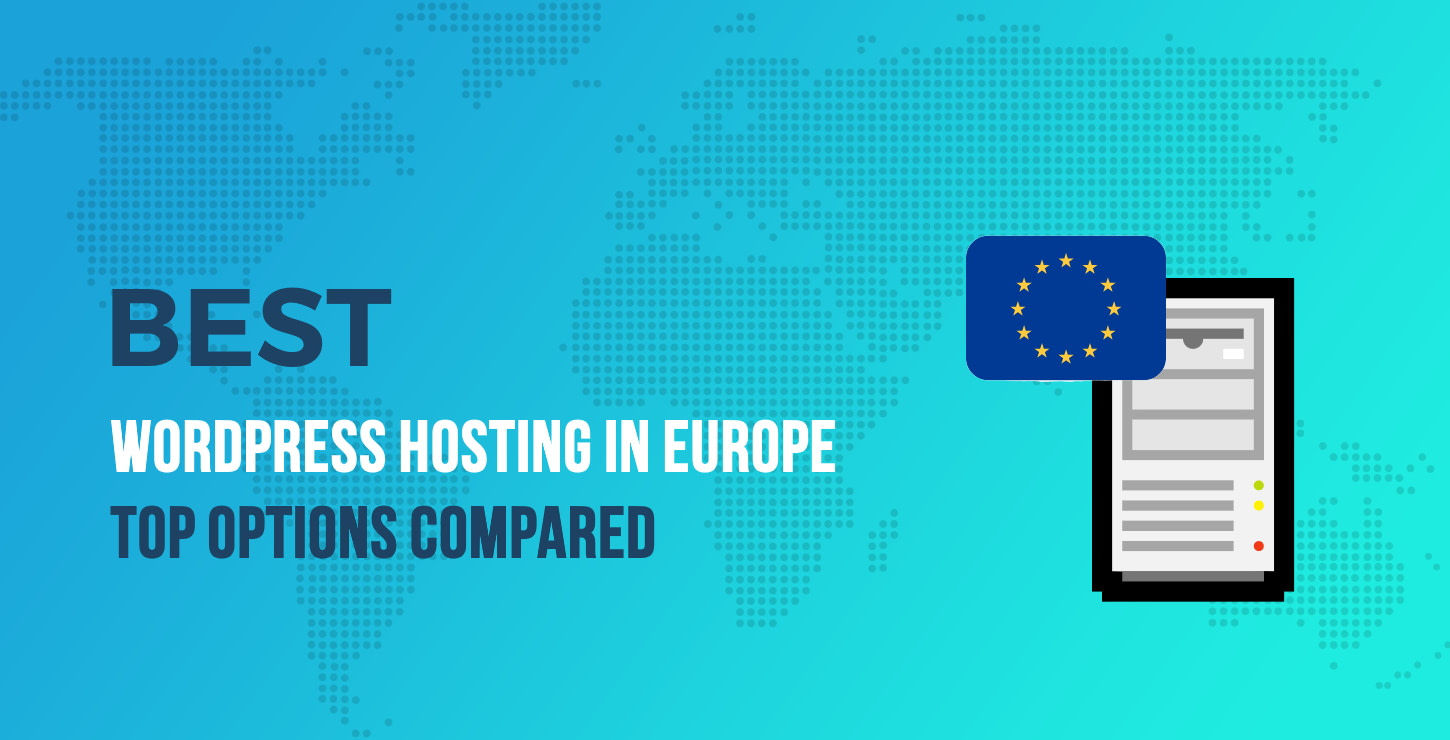 In this article, we look at the best WordPress hosting in Europe. Particularly, we compare the offerings of:
There are numerous WordPress hosting providers that boast European data centers, and other top features that will enable you to seamlessly run your WordPress website within Europe.
We will discuss the plans and packages that these hosts offer, and their top tools and features. Importantly, we will also consider why they are best placed to host websites catering to a European demographic. Let's get started; here are the best WordPress hosting services in Europe:
5 of the best #WordPress #hosting services in Europe compared 🇪🇺
Click To Tweet
🇪🇺 Best WordPress hosting in Europe
SiteGround (www.siteground.com)


SiteGround is a hosting company that offers a range of hosting options including managed WordPress hosting, hosting for eCommerce stores, cloud hosting, and much more. Originally founded in 2004 in Bulgaria, SiteGround now has offices and data centers around the globe.
Let's check out some of SiteGround's key features:
SiteGround is moving their server infrastructure to Google Cloud, which helps provide fast loading times and impressive performance. All plans also include SSL certificates, daily backups, and access to a reliable email service, to name a few features.
Equally, you can opt for one of SiteGround's managed WordPress hosting packages. These include free migration, WordPress staging, a dev toolkit, client collaboration tools, and much more.


WP Engine is a renowned managed WordPress hosting company that powers over 120,000 websites in 140+ countries worldwide. Ideal for hosting websites in Europe, and catering to a European audience. WP Engine operates data centers in Belgium, London, Germany, and Ireland.
Here are some of WP Engine's top features:
All WP Engine plans also include access to 35+ StudioPress themes, development environments, a global CDN, and free SSL certificates, to name just a few of the extra features on offer.
IONOS (www.ionos.co.uk)


IONOS is a popular WordPress hosting service in Europe, boasting 10 data centers worldwide, with a number of them based in Germany and the UK. Originally founded in Germany, IONOS (formerly known as 1&1) is now a global hosting company, currently supporting over eight million websites.
Features of IONOS include:
IONOS also offers free lifetime domains with all their shared plans, as well as SSL certificates and access to email.


Simplenet is run by a small team of WordPress experts, offering affordable, high-quality WordPress hosting for small and medium sized businesses. Based out of Romania, Simplenet offers three types of WordPress hosting – Shared, Managed, and Enterprise – each offering a number of plans to suit customers' needs and budget.
So let's take a look at Simplenet's top features:
With all plans, Simplenet also provides free site migrations, daily backups, free SSL certificates, and a 99.9% uptime guarantee.
OVH (www.ovh.co.uk)
French-owned OVH is the largest hosting company in Europe, and currently operates 28 data centers in seven countries, 16 of which are in Europe. Let's check out its top features:
OVH also offers a free domain name for the first year with all plans, SSL certificates, CDN, and more.
Go to top
You may also be interested in:
🧐 How to choose a WordPress hosting service in Europe
There are a wide assortment of factors to consider when choosing a WordPress hosting service in Europe. Although some of these factors will differ depending on the needs of your website and audience, here are a few of the key components that you should take into account before making a decision on the right host for your project:
🖥️ Data centers: If your audience is mainly based in Europe then you should choose a host that has data centers located within Europe itself. Hosting your site from a server based in the US, will not give your European users the on-site experience that all valued customers deserve, which consequently may end up costing you in leads and revenue. Always check where a host's data centers are located, and crucially, whether you can choose the location of your server. 👐 Support: Not only is high quality support always important from a host, but if your business itself is located within Europe, then you need a host that ensures its support is available within your time zone. Many hosting providers offer 24/7 support, which is ideal, or more localized time-specific support options. If you have a preferred way of accessing support (e.g. via telephone) then it is also worth checking to see if this option is offered. 🖋️ Reviews: Researching ratings and reviews of a hosting company is a great way to find out about the service it provides. However, always look for reviews that are relevant to your geographical area. A hosting provider may receive top reviews from US customers, but much lower ratings from its
European counterparts
. 💸 Pricing: With hosting you get what you pay for, so it's always best to opt for a top tier plan, if your
budget can stretch to it
. If you are based within Europe, then you may also appreciate paying in Euros, or your local currency – check to see if this is an option. 🧰 Resources available: Each hosting provider offers different types of hosting options, plans and packages. You will need to research each plan to see what resources are included. Some hosting companies offer unlimited websites, bandwidth and storage. Others limit these resources, so make sure the package you opt for meets your essential requirements. ⭐ WordPress specific features: Having additional WordPress specific features built into your hosting plan can really help with a quick set up and the smooth running of your website. Useful WordPress features to look out for include: automatic WordPress install, automatic WordPress updates, WordPress staging environment, expert WordPress support. Equally you can opt for a
WordPress managed hosting plan
, catering specifically to all WordPress hosting needs.
Go to top
🏆 Final thoughts on WordPress hosting services in Europe
Evidently, there are a number of impressive WordPress hosting services in Europe to choose from. When making a decision on the right host for your website, think carefully about the needs of your site and your audience, and then choose the service that is the best fit.
Want some quick honest advice? Here it is:
Which WordPress hosting service is best for your project? Please share your thoughts in the comments below.
Go to top
📋 FAQ
What is WordPress hosting?
WordPress hosting is a special type of web hosting that has been optimized to work with WordPress websites. Compared to standard web hosting, WordPress hosting offers automated updates of the platform, backups, and extra features built in.
How to look for WordPress hosting in Europe?
The main factor to keep in mind is the server location. If your audience is in Europe but your server is in the US, then your website won't load quickly enough for those European visitors. When choosing your host, also take note of how much traffic your server can handle. Apart from that, get a host that you can afford. More expensive doesn't always mean better in the hosting world.
How much do I have to pay for hosting in Europe?
As it turns out, web hosting doesn't have to be expensive. If you're on a tight budget, you can go even as low as €1 / month for the first period. If you want to get a more capable setup, that would be €3.95 / month, which still isn't that much.
Do I also get a domain name included with my hosting?
Whether you get a free domain bundled in with hosting varies from company to company. On our list, the only companies that give you a free domain name for the first year are IONOS and OVH.
Do I need to know coding to set up a WordPress website?
No. All hosts offer some form of WordPress installation at this point. All you have to do is click a couple of buttons. That being said, getting WordPress installed is just the first stage of your WordPress experience. Above that, you'll also have to pick a theme and install some plugins.
5 of the best #WordPress #hosting services in Europe compared 🇪🇺
Click To Tweet
…
Don't forget to join our crash course on speeding up your WordPress site. With some simple fixes, you can reduce your loading time by even 50-80%: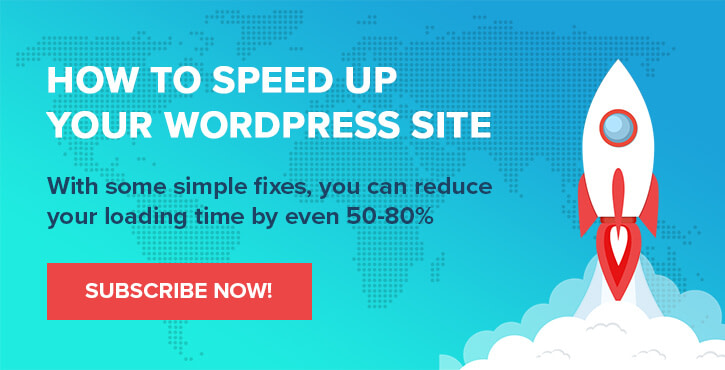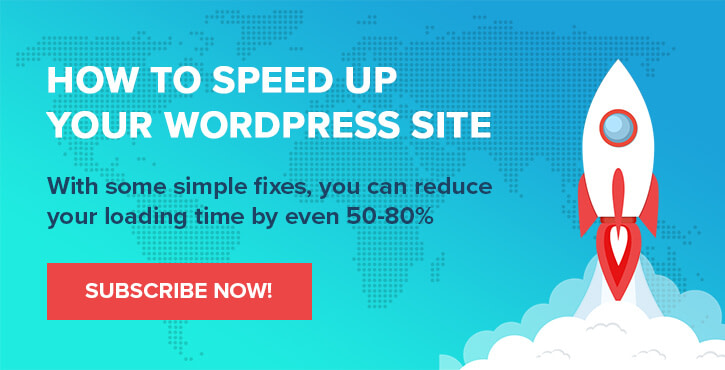 Layout, presentation and editing by Karol K.
Was this topic
helpful?
0% of users found this helpful