The work of a web designer requires a multitude of tools, some of which are free, while others require somewhat pricey subscriptions. Having said that, a web designer typically needs a handful of these software options to round out their own toolbox – not just one. That's why we want to outline the best website design software available to help you build a great website.
We'll cover everything from basic graphic design tools, to text editors, to more advanced UX software, and everything in between. These are the best of the best, with some mentions of content management systems as well!
Check out the list:
15 of the best website design software in the market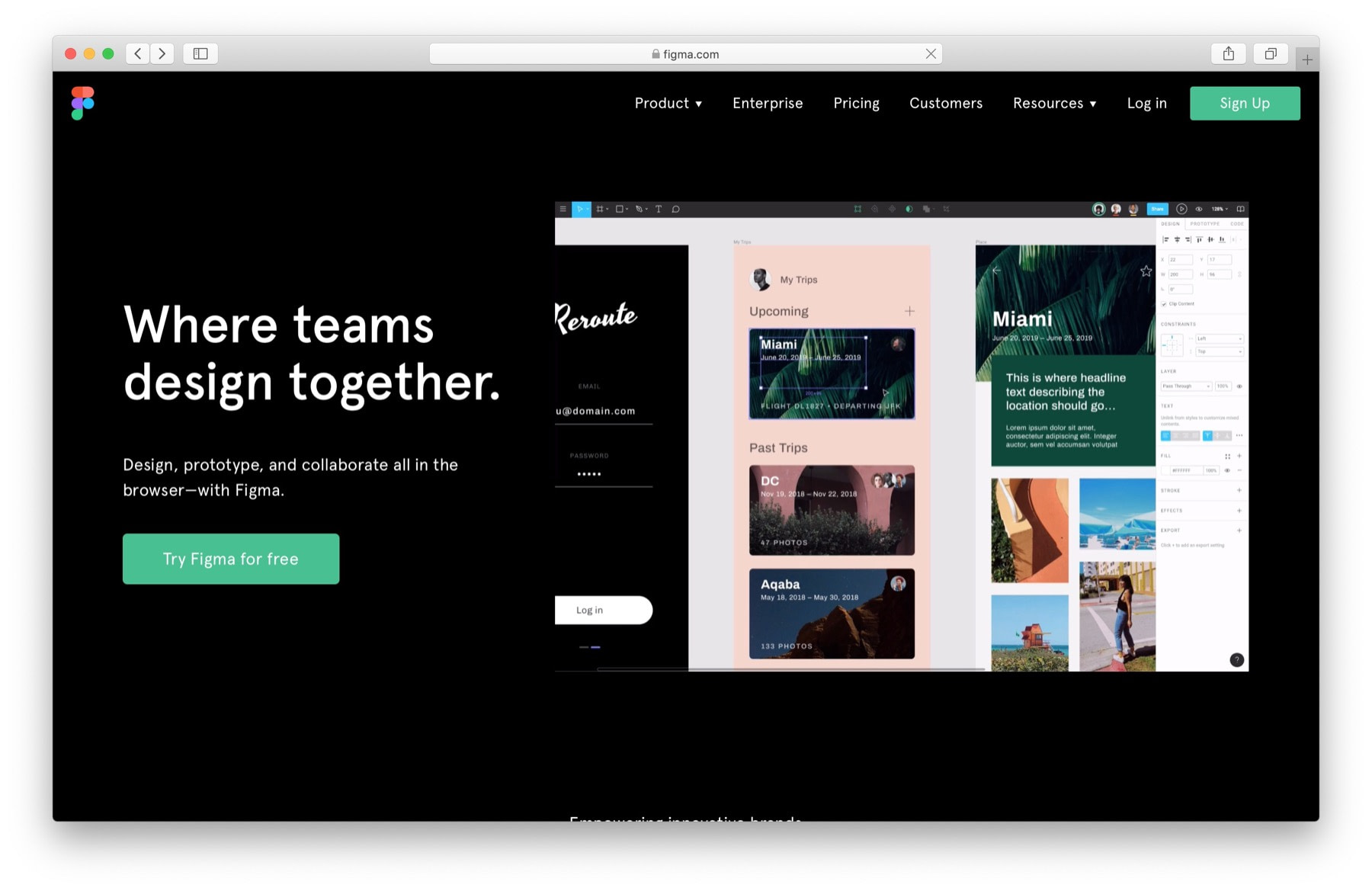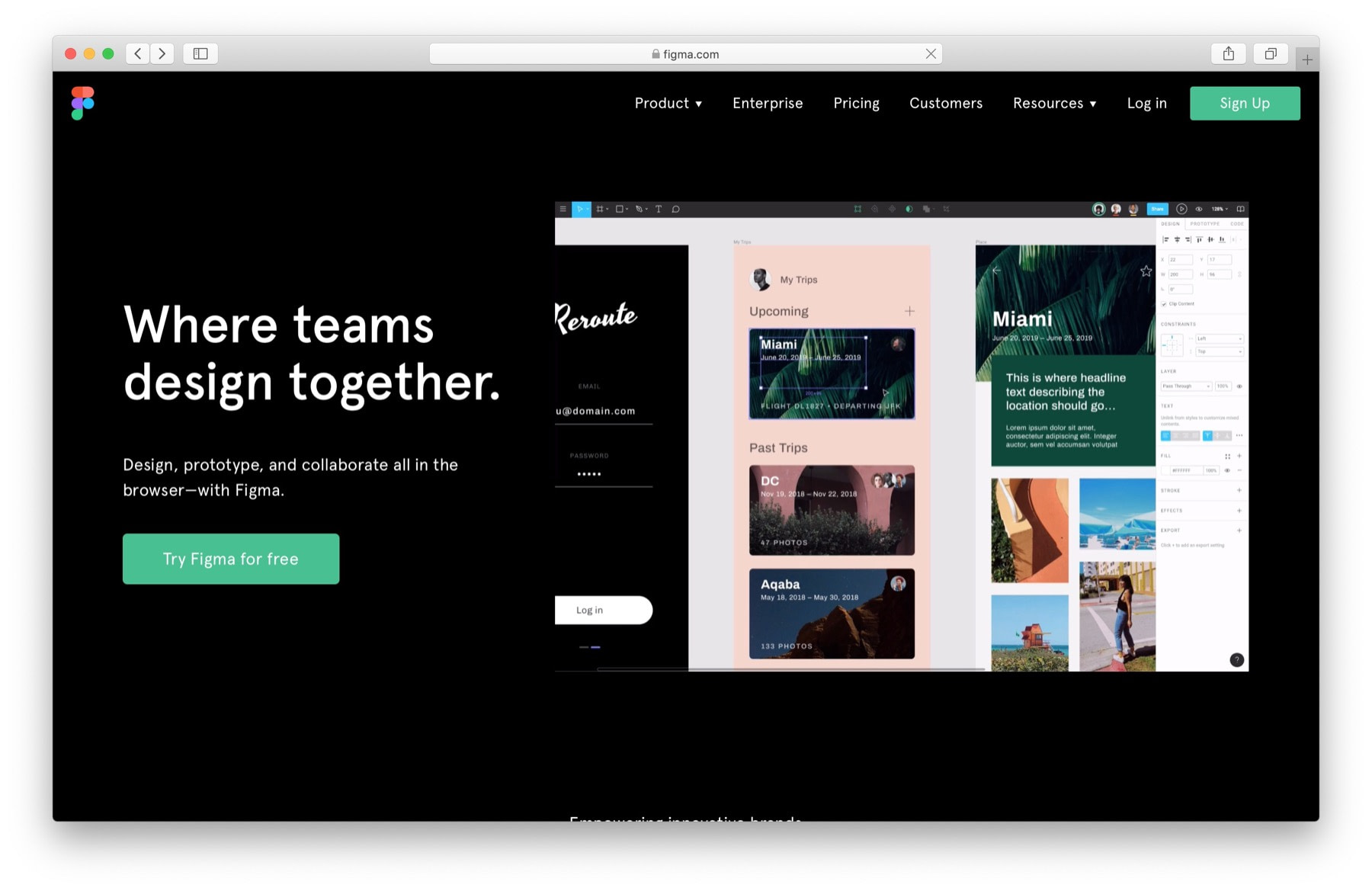 Figma serves as the ultimate collaboration and prototyping tool for small to larger teams of designers. The Figma software was made to improve the overall workflow of a team, so you can design a website, prototype it for stakeholders, then collaborate with your team – all in an individual browser.
The pricing for Figma begins at $0 for two members and three projects. An upgrade costs $12 per editor per month for unlimited editors and projects. There's also an organizational plan for those working with large teams and those who require other features like draft ownership and activity logs.
The streamlined prototyping is done with the help of device frames, overlays, and interactions. You can also involve your entire team in the design process with components, styles, and team libraries. Overall, all features – from commenting to multilayer editing – makes it one of the best website design software for collaboration.
15 best #website #design #software available in the market right now 🖌️🖼️
Click To Tweet
The ever so popular Adobe Photoshop is the top-of-the-line photo editing software for professionals and amateurs alike. But how does it work for web designers? Well, web designers use photos quite a bit, and many designers are proficient in many Adobe products. With integrations like instant photo pushing, this combination serves many purposes for the average designer.
Whether you're designing a banner or editing photos of the team, any website requires a multitude of photos to make it appealing. Photoshop ensures that your photos are the right size, cropped properly, and given the correct filters. After, the finished product for any photo can be sent to Dreamweaver for your editing.
So, for instance, you may design a beautiful header image for a new online store you're creating. All photo edits are done in Photoshop, and you can actually paste over a multi-layered version of the graphic into other tools.
You may also be interested in: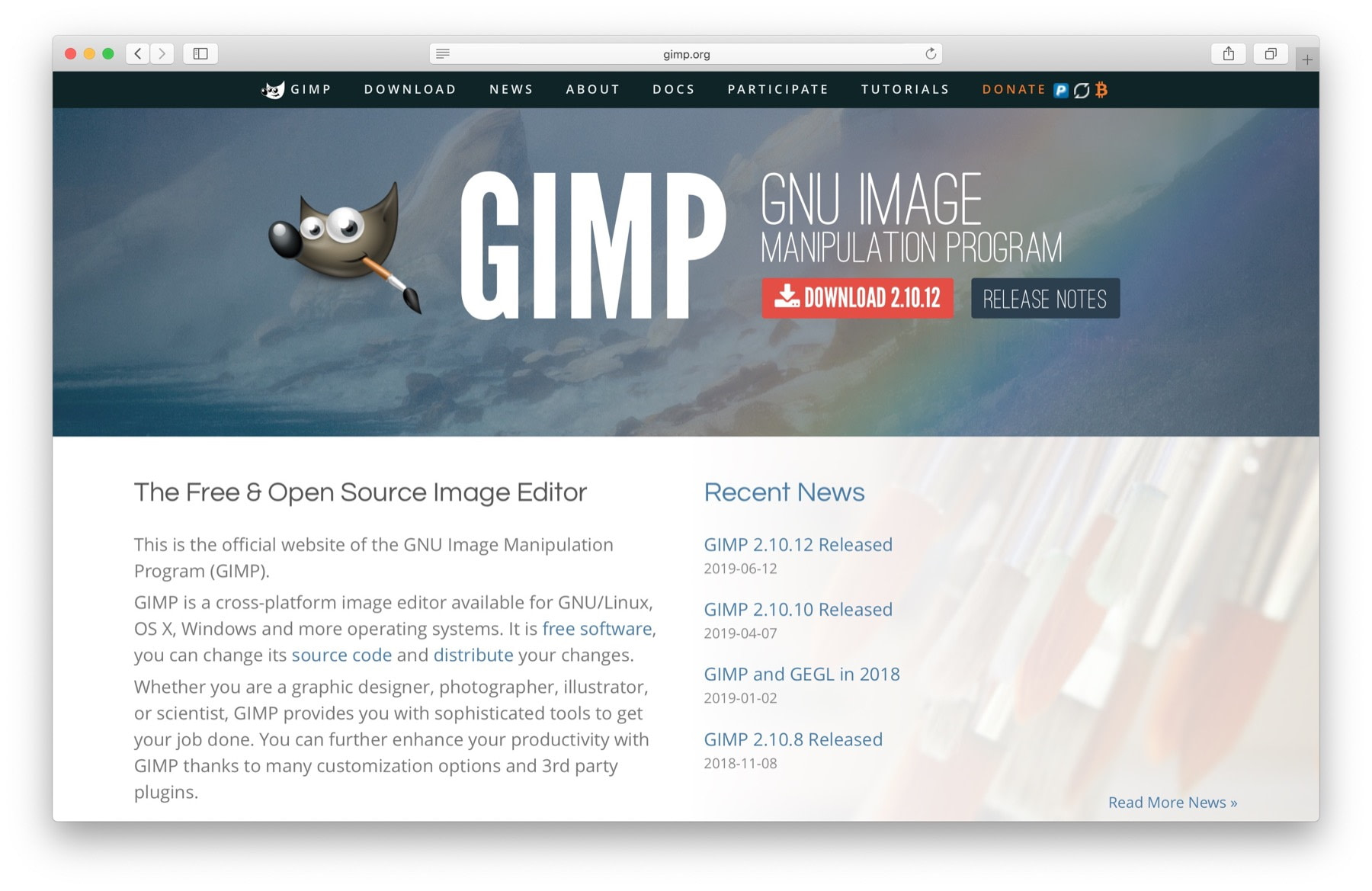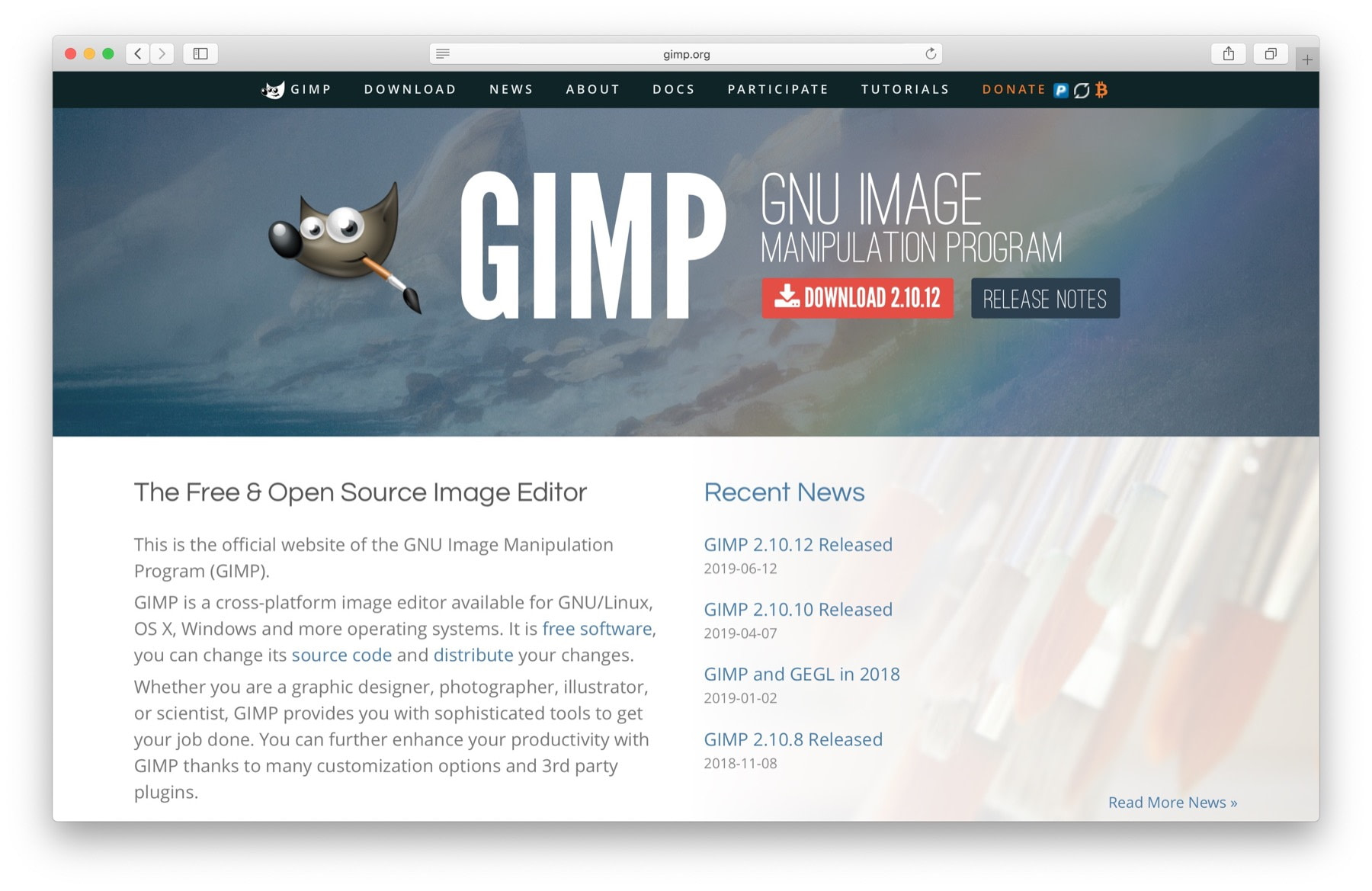 If you don't want to pay for Photoshop, a few options are available that provide similar features. The most popular free alternative is called GIMP (GNU Image Manipulation System). GIMP is an open-source software that's available on Windows, OS X, and Linux. The photo editing and manipulation module is the primary area where most designers and developers spend their time. You can complete everything from photo retouching to advanced manipulations. In terms of website design, GIMP allows for the creation of icons, buttons, banner images, and more. You can even make completely new mockups or wireframes depending on what you need.
GIMP integrates well with a wide range of third-party tools. What's great is that the developers have decided to create integrations with mostly free and open-source apps and software. For instance, designers want to ensure that all of the website colors are bright and accurate. GIMP works with tools like SwatchBooker, Inkscape, and Scribus to manage all of those colors.
What's more, is that the entire interface is customizable and adaptable to your other software. I feel that the interface isn't as modern and clean as Photoshop, but the functionality is rather similar without the price tag. Besides, Photoshop has a learning curve as well, so most people just getting started with both tools need to do some learning anyway.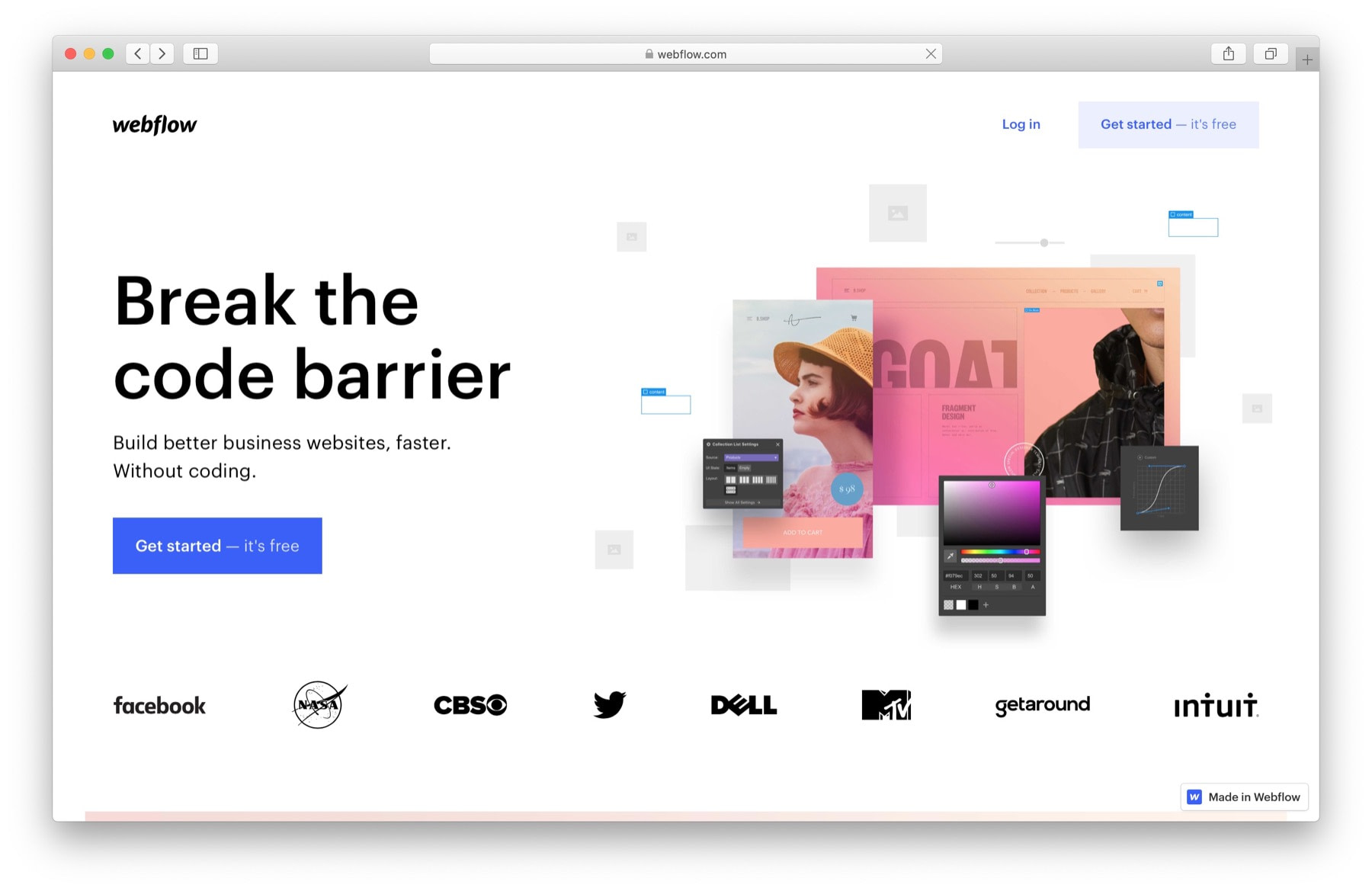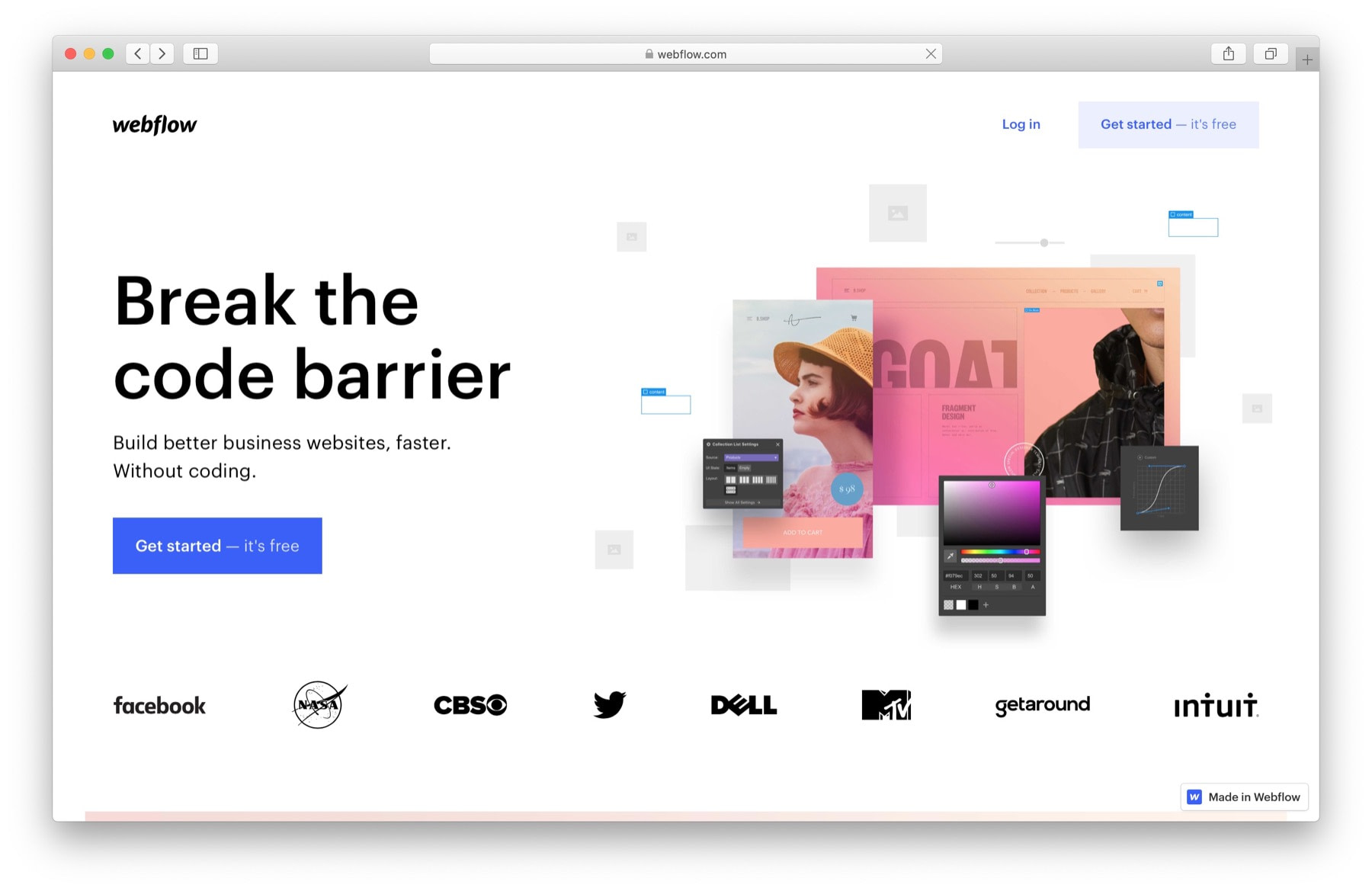 Webflow is the closest thing to a service like Wix while still providing excellent tools for the more advanced web designers. It's a fully hosted platform with support for things like eCommerce and regular websites. It's a great starting software for designers with lesser knowledge of coding. I also like it for more advanced designers, since it speeds up the entire process while not dumbing it down.
The prototyping system in Webflow is great for agencies and all web designers. All of this prototyping is down inside the Webflow dashboard, so you don't need another software to do this. In addition, you're able to design with HTML and CSS.
From a sleek designer to options for a CMS, eCommerce, and landing pages, the Webflow software is one that's hard to pass up, especially if you're learning how to make websites or would like to speed things up.
Sketch satisfies some design needs for those working on Mac computers. Everything from web to mobile and UI design is possible on Sketch. Some might compare Sketch to Photoshop, but it's actually more of a combination of several tools. For instance, it has the vector editing of Illustrator and prototyping like Figma.
Sketch is more than capable of constructing an entire prototype of a website, and it also has the tools for exporting code to bring elsewhere. The collaboration tools are nice as well, giving you and your team a way to share with each other and communicate.
You also gain access to a wide range of plugins that only connect to Sketch. Along with non-destructive editing and awesome precision, Mac users should consider Sketch as one of the best website design software options.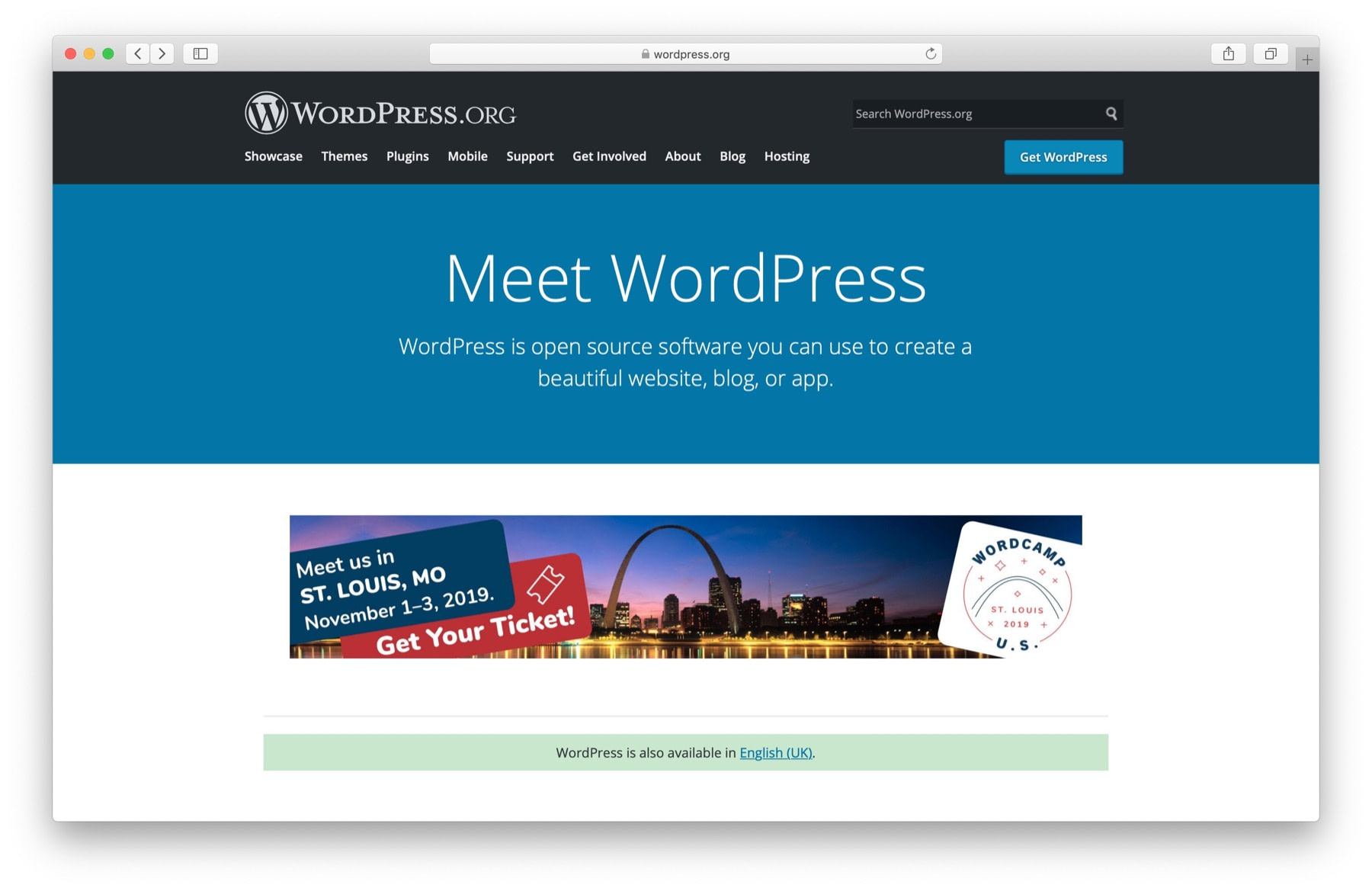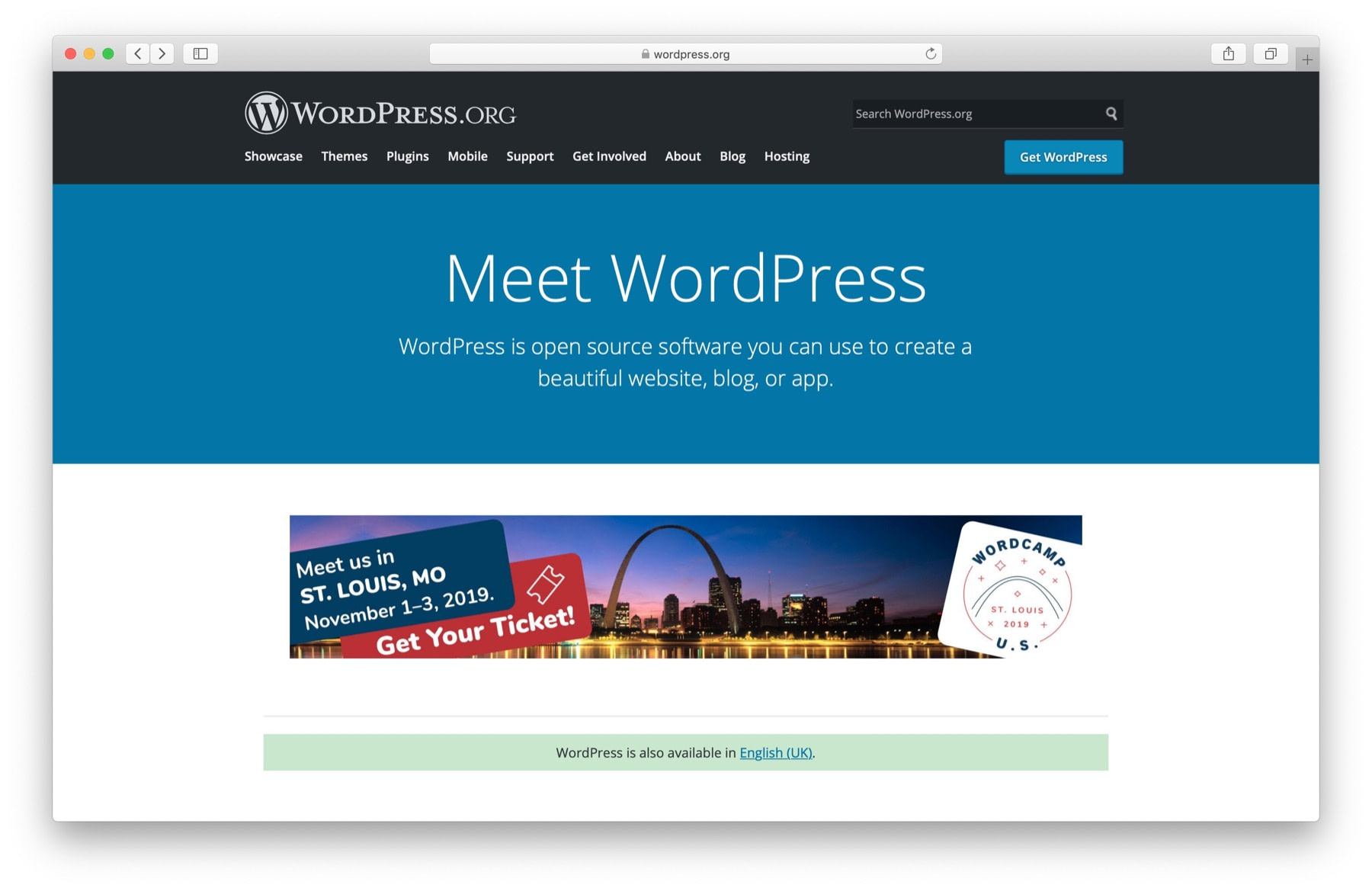 WordPress has constantly proven to be a powerhouse website building platform. It's also a content management system that is not going away anytime soon. WordPress delivers options for all types of designers. Absolute beginners might consider WordPress.com, or they could even spend a few hours learning how simple it is to use WordPress.
On the other hand, a skilled designer has absolute freedom to incorporate new files, code, themes, and plugins. Not only that, but the WordPress community is rather strong and fun to interact with.
So many things are beneficial from WordPress, including the ability to control every aspect of your website. I also like that WordPress is open-source, has incredible extendibility, and is cheap to host.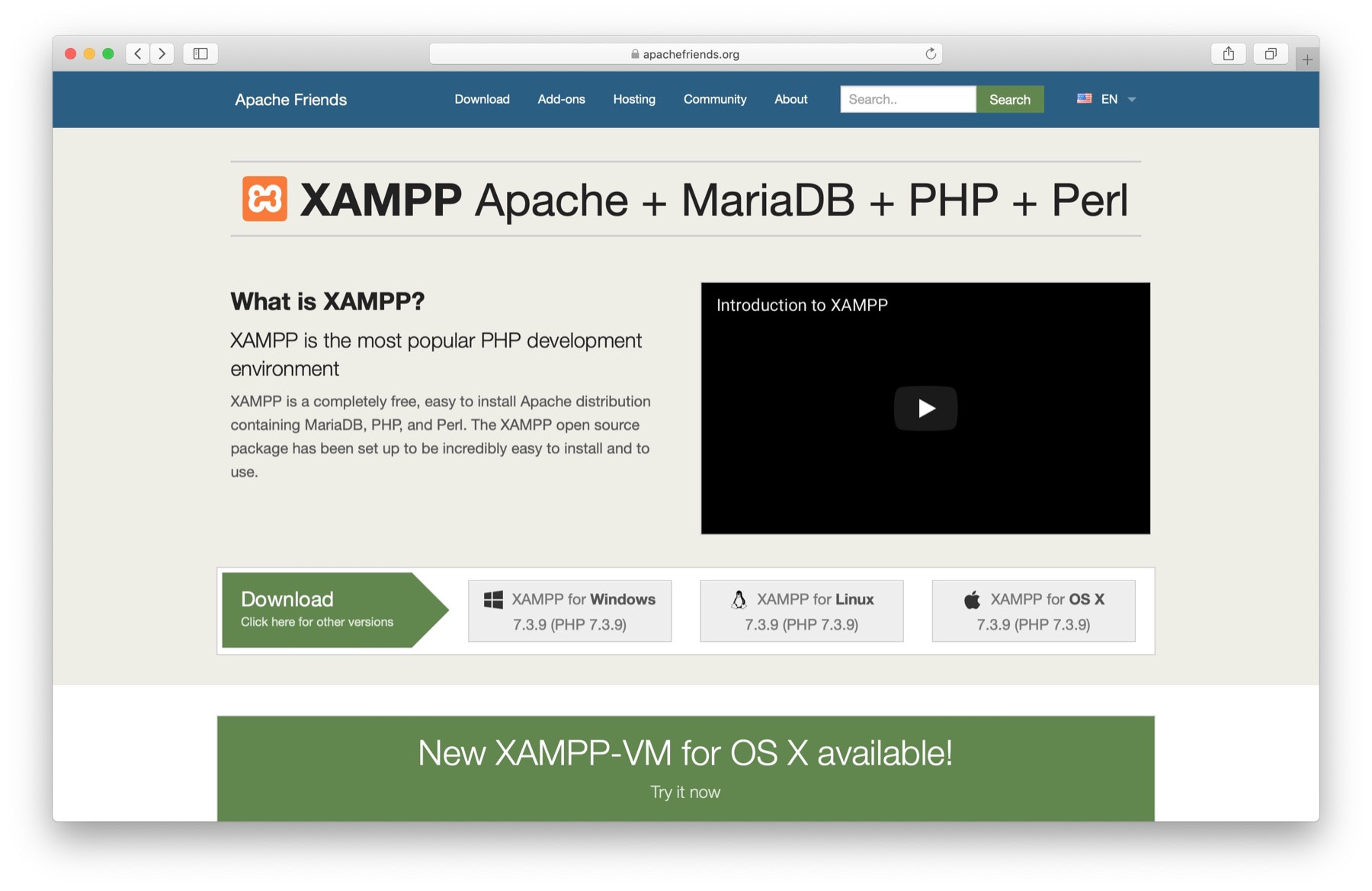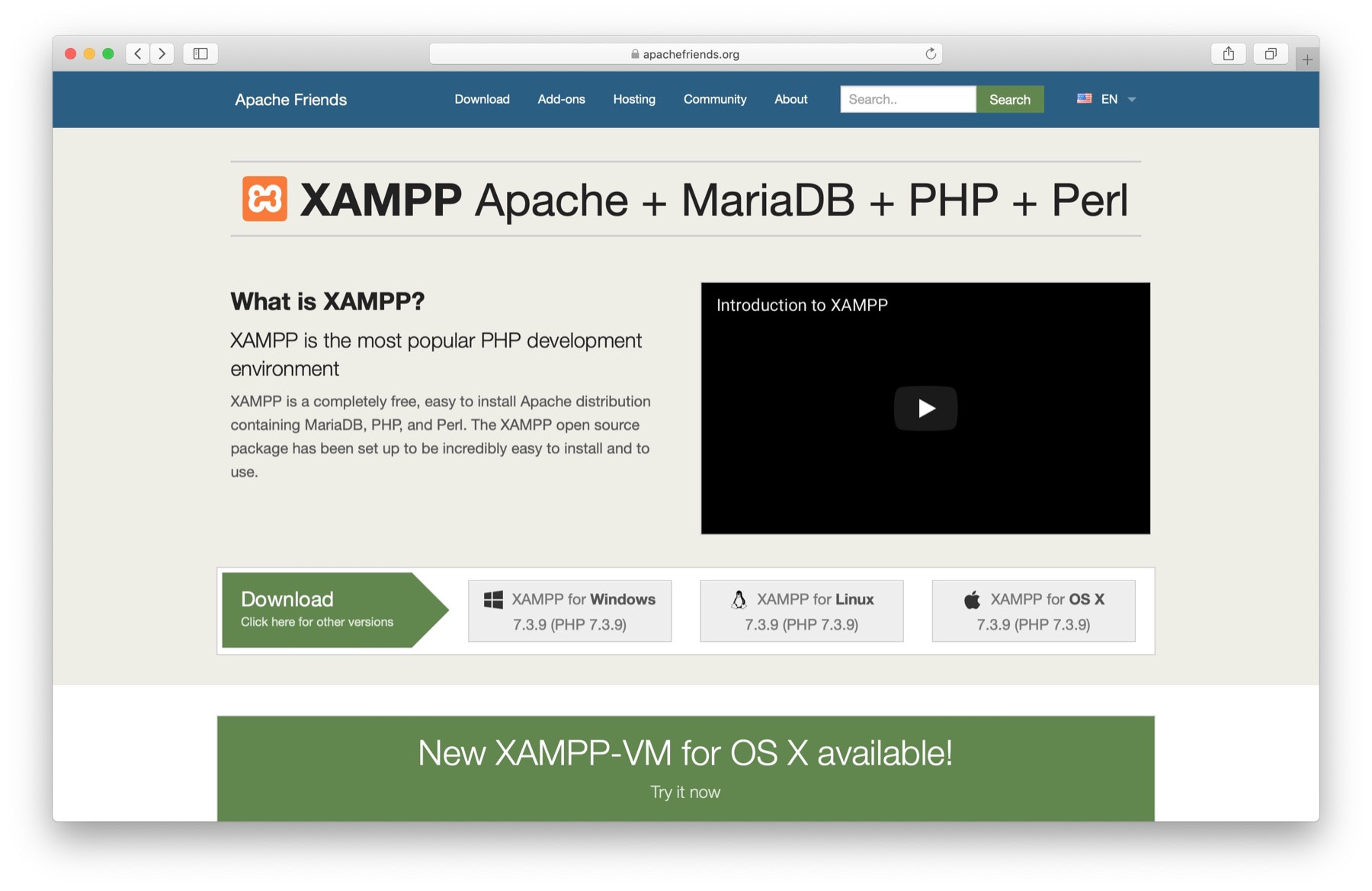 XAMPP is a go-to solution for developing anything from websites to apps in a local environment. This means that the designer can make adjustments on their machine without the public seeing anything. XAMPP works on several platforms, including Windows, Linux, and OS X. Once the product is complete, you can push all of your files to the host and publish it for the world to see.
All of your web applications can be made by using a MySQL database, PHP, and Apache. You can even tap into PHPMyAdmin for easier management of your databases. The download is free, and it gives you the functionality to share work by switching between offline and online modes. Along with tools for creating aliases and accessing your logs, XAMPP is one of the best web design software for local development.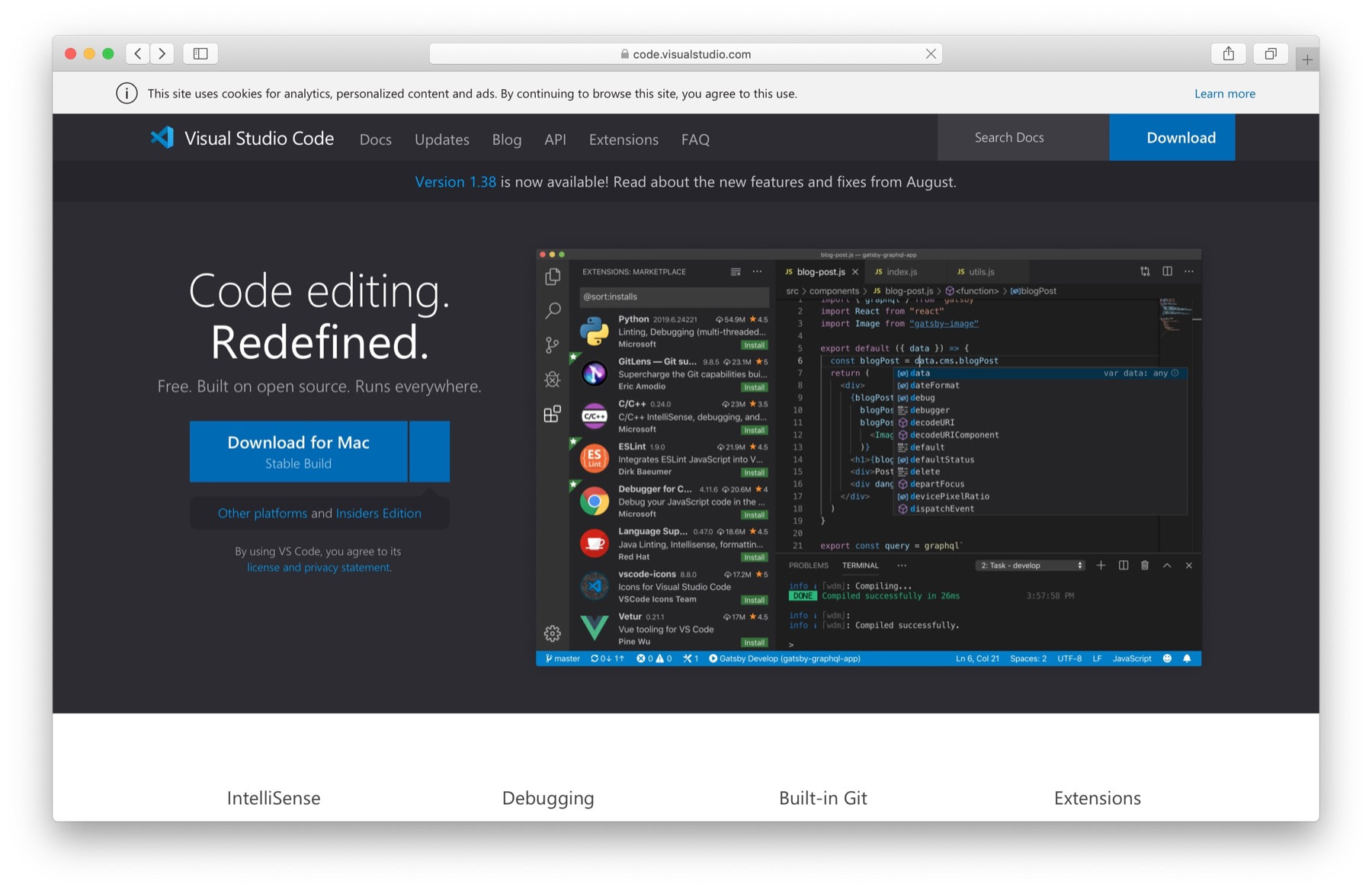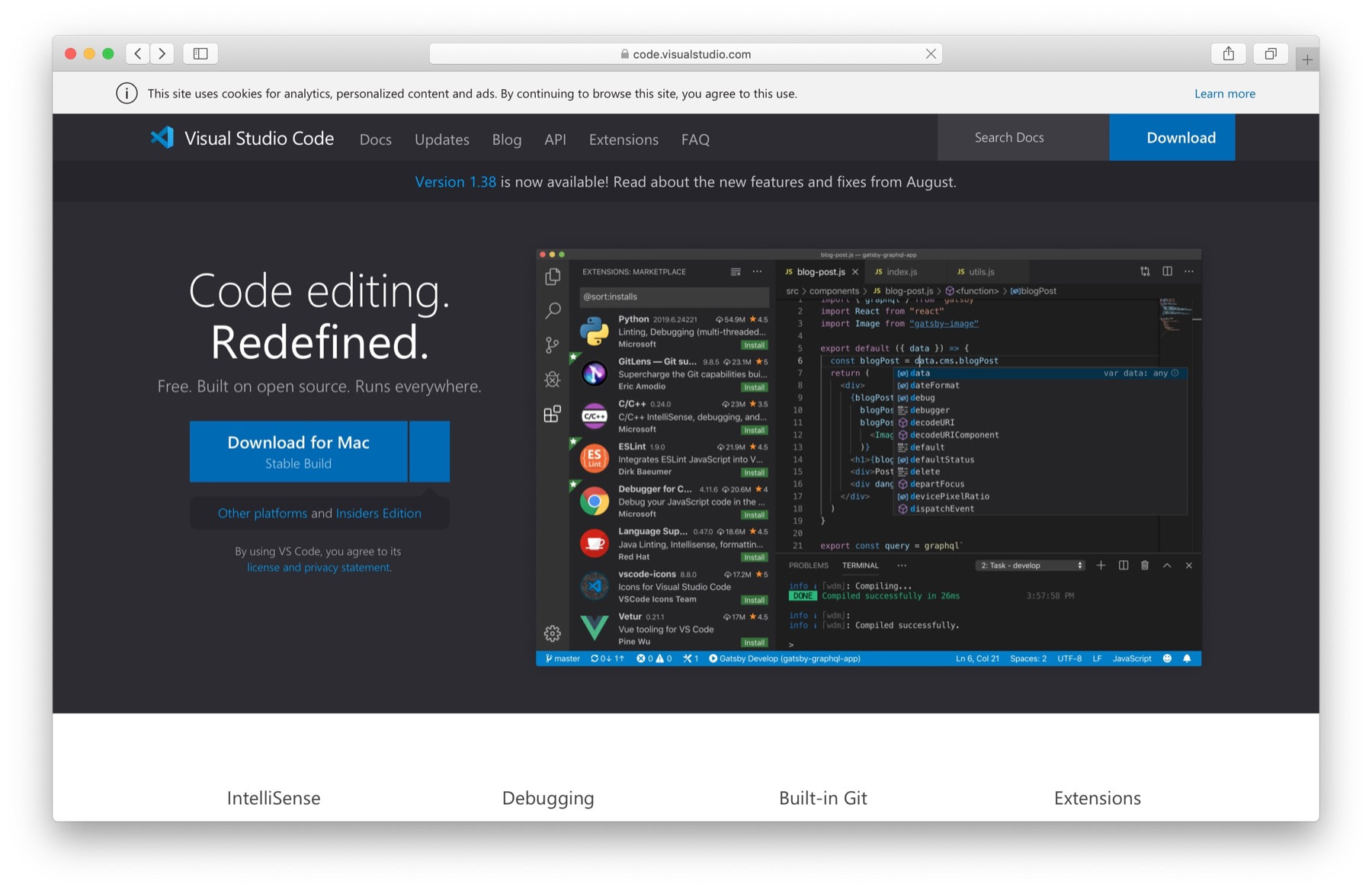 Most web designers and developers need text editors at some point in time. They work as great options for modifying large collections of files and finding certain elements and changing multiple instances. Text editors are also nice for getting a full visual of code, since the good ones offer syntax and highlighting throughout the documents.
Visual Studio Code has downloads for Windows, Mac, and some other platforms. One of the best parts of Visual Studio Code is the IntelliSense system, which goes above and beyond when it comes to offering smart completions depending on what you type in. It also helps out with the standard highlighting and auto-completion tools that all developers have come to expect from a text editor.
Along with that, Visual Studio Code offers a more modern debugging solution, getting rid of print statements and instead letting developers debug from the editor. Pair that with built-in Git commands and integrations for one of the most impressive text editors on the market for an excellent text-editing option.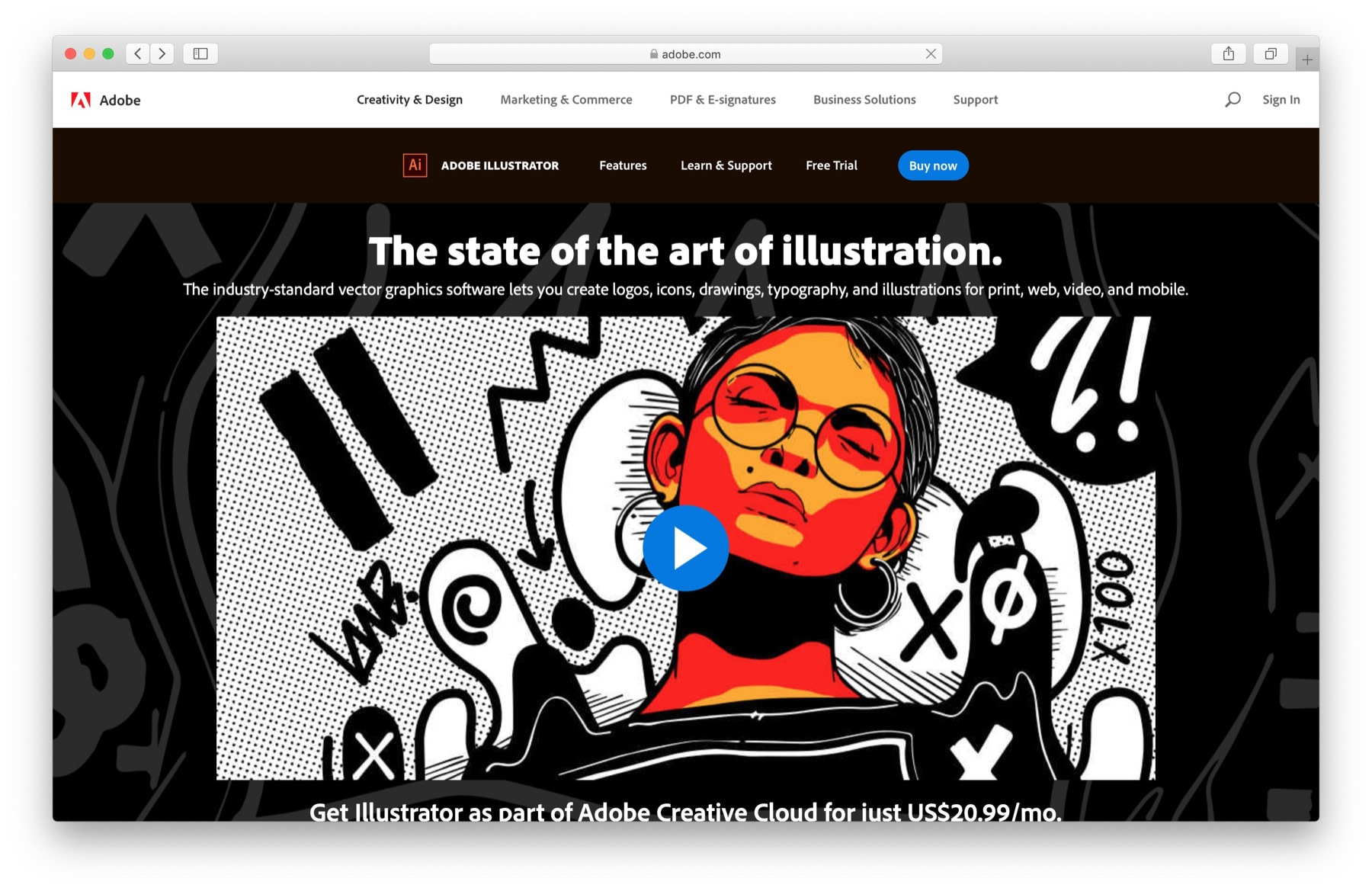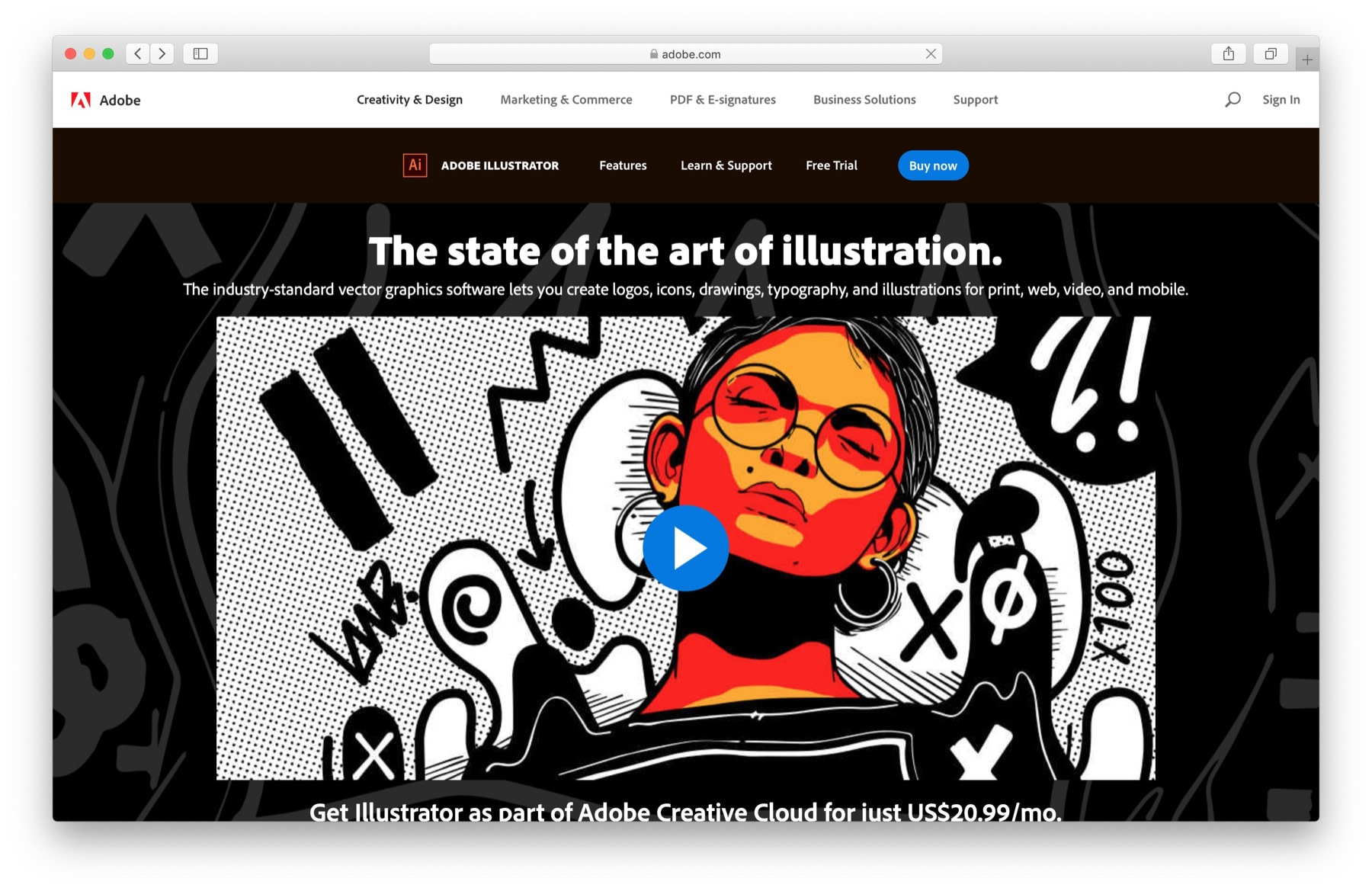 Adobe Illustrator is yet another Adobe product that's part of the Creative Suite and integrates with all other Adobe products. This is particularly true when talking about Photoshop. Illustrator is a vector-based design program, so it works for designers wanting to make logos and other illustrated graphics.
After designing a vector, Illustrator has options for pushing the finished product to Photoshop. The vector can remain a layered item, and it can always be sent back to Illustrator for more adjustments.
Overall, Illustrator is the highest-quality vector editor on the market, and it allows you to generate anything from web illustrations to icons and logos. Typography is also highly customizable for managing styles and adding effects, all of which are important for making typography look good on your website design.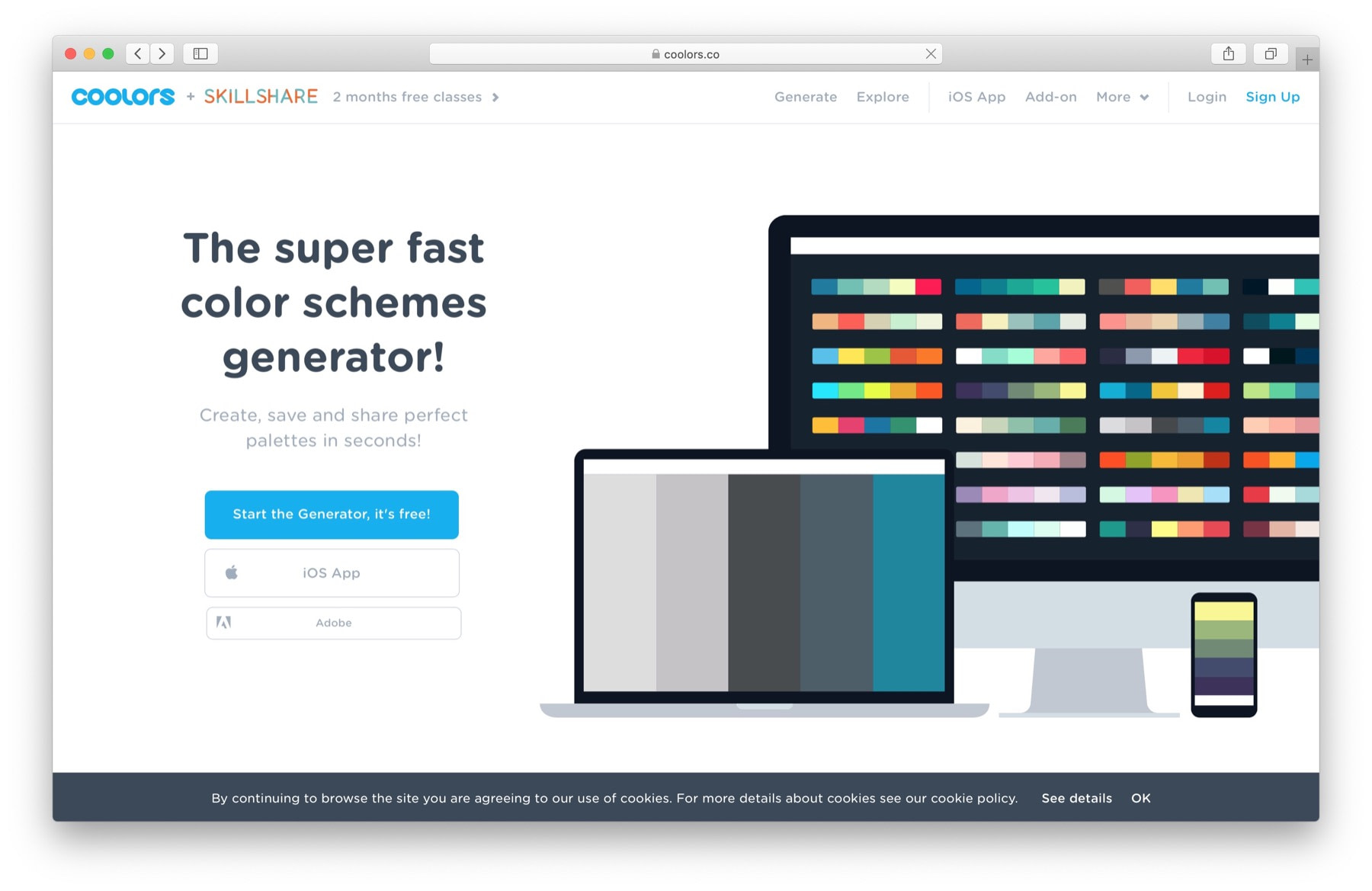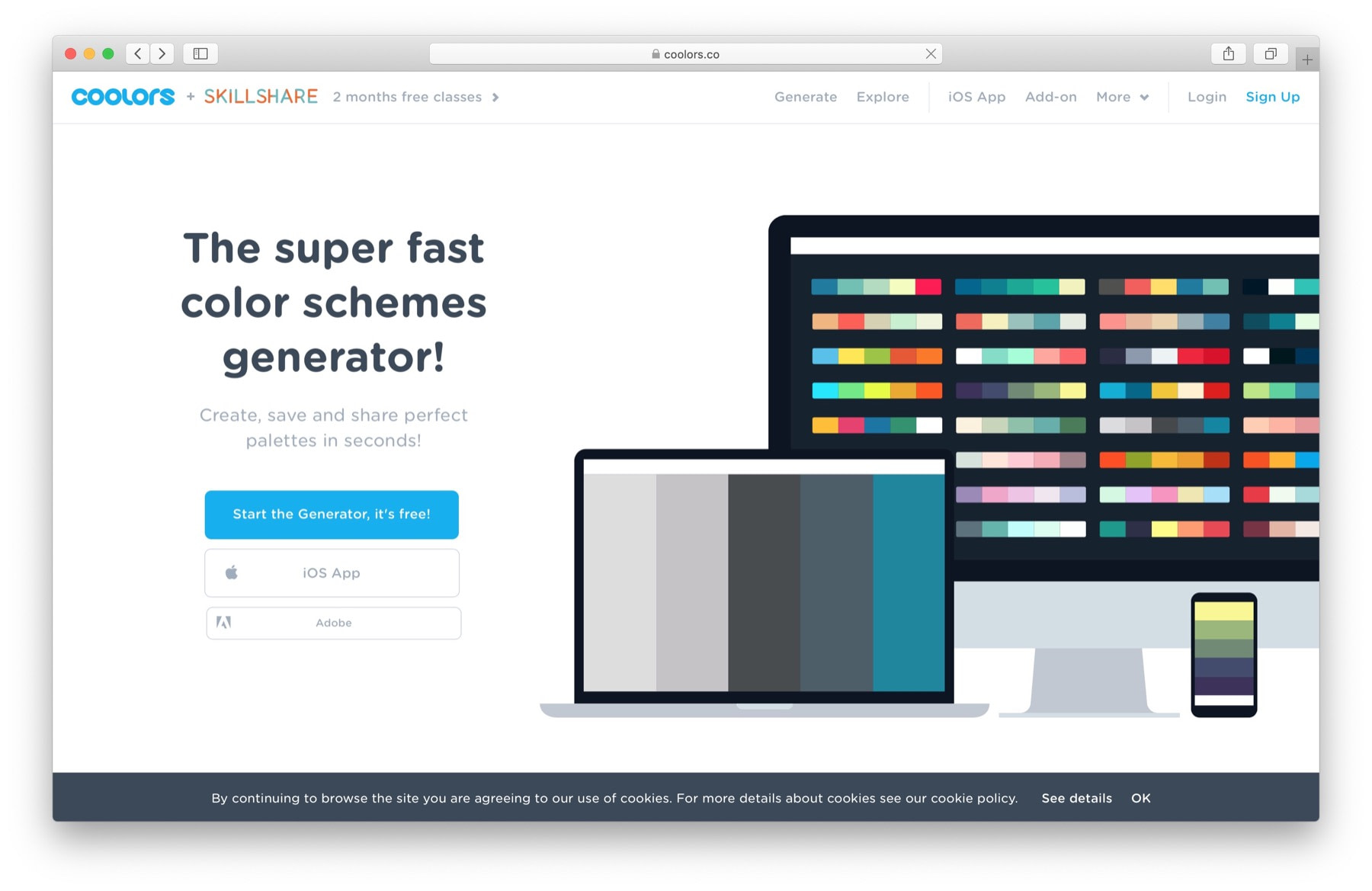 A big part of designing a website involves matching colors and selecting the right color schemes based on branding and other elements. For instance, a design client may provide a logo and ask you to develop a brand for them using the same primary and secondary colors. But not all colors go well together! That's where a color scheme generator like Coolors comes into play.
Instead of trying to guess which colors make great combinations, you have the ability to utilize a generator that gives you viable suggestions. For instance, you might consider pasting in a couple of desired color codes. After that, Coolors presents three more colors that look pleasant with your own choices.
Once you find a color combination that works, Coolors has various settings to adjust, such as a panel that provides alternative shades of each color. You can also move around the colors to get different views, while also changing things like hue, saturation, and brightness. From options for picking colors out of photos to creating templates for colorblindness, Coolors has exactly what you need for managing colors.
The Balsamiq developers state that they make top-notch UI design accessible to everyone, from business owners to agencies. It doesn't matter whether you're a professional developer or someone just getting started – you can make a beautiful wireframe with the help of Balsamiq. Wireframes are a necessity if you plan on making a quality website.
That's why Balsamiq has created a simplified version of your average wireframing software, while also focusing on the content and structure of your websites. This allows you to remove the need for unnecessary and lengthy conversations about little details (ie. colors and fonts).
The Balsamiq software produces a result similar to a drawing you would complete on a piece of paper. Therefore, there's not much of a learning curve, and you don't have to mess with any of the bells and whistles that only complicate the process. The clear-cut set of features includes a drag and drop editor, exporting, reusable symbols, and interactive prototypes.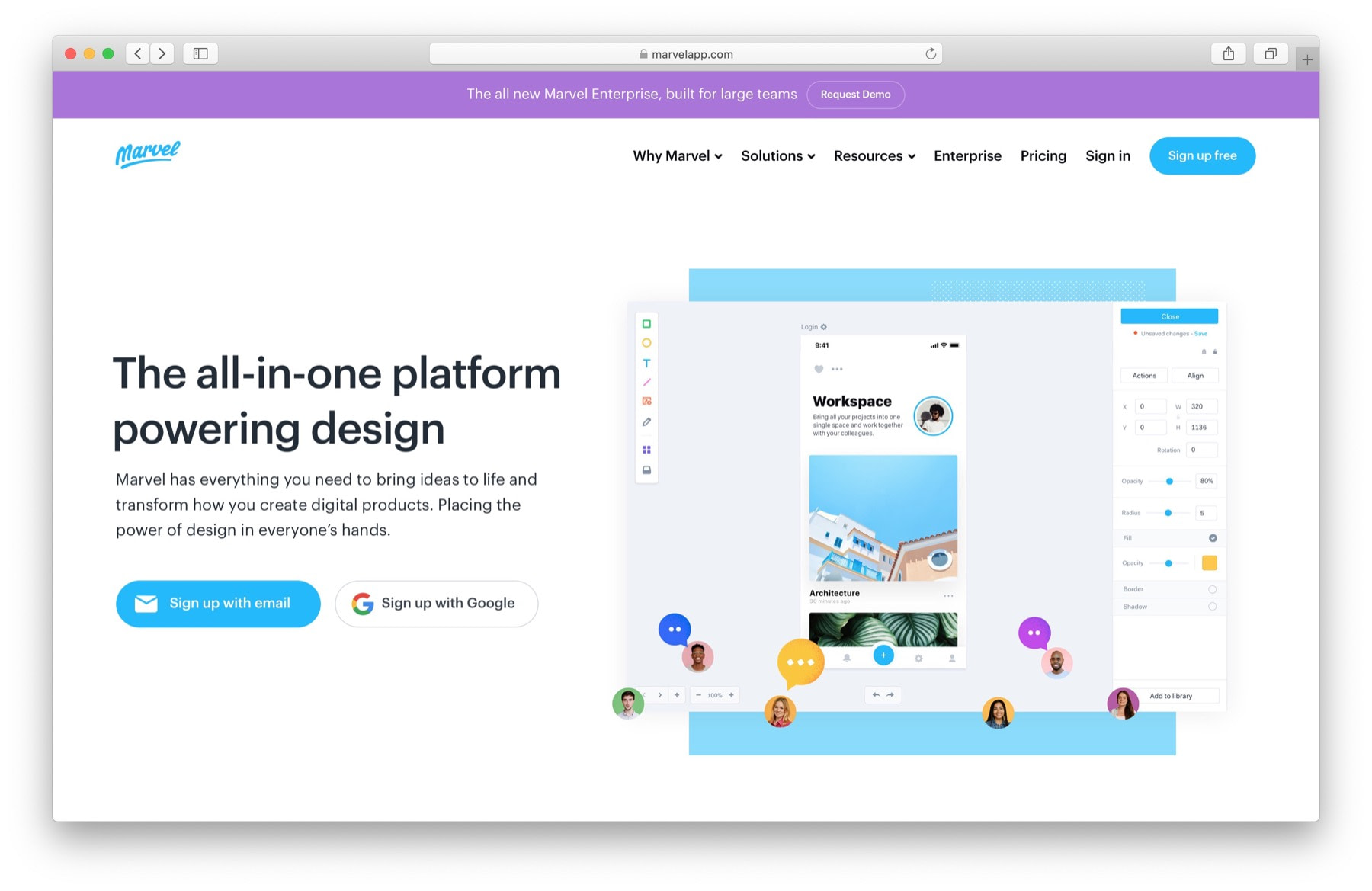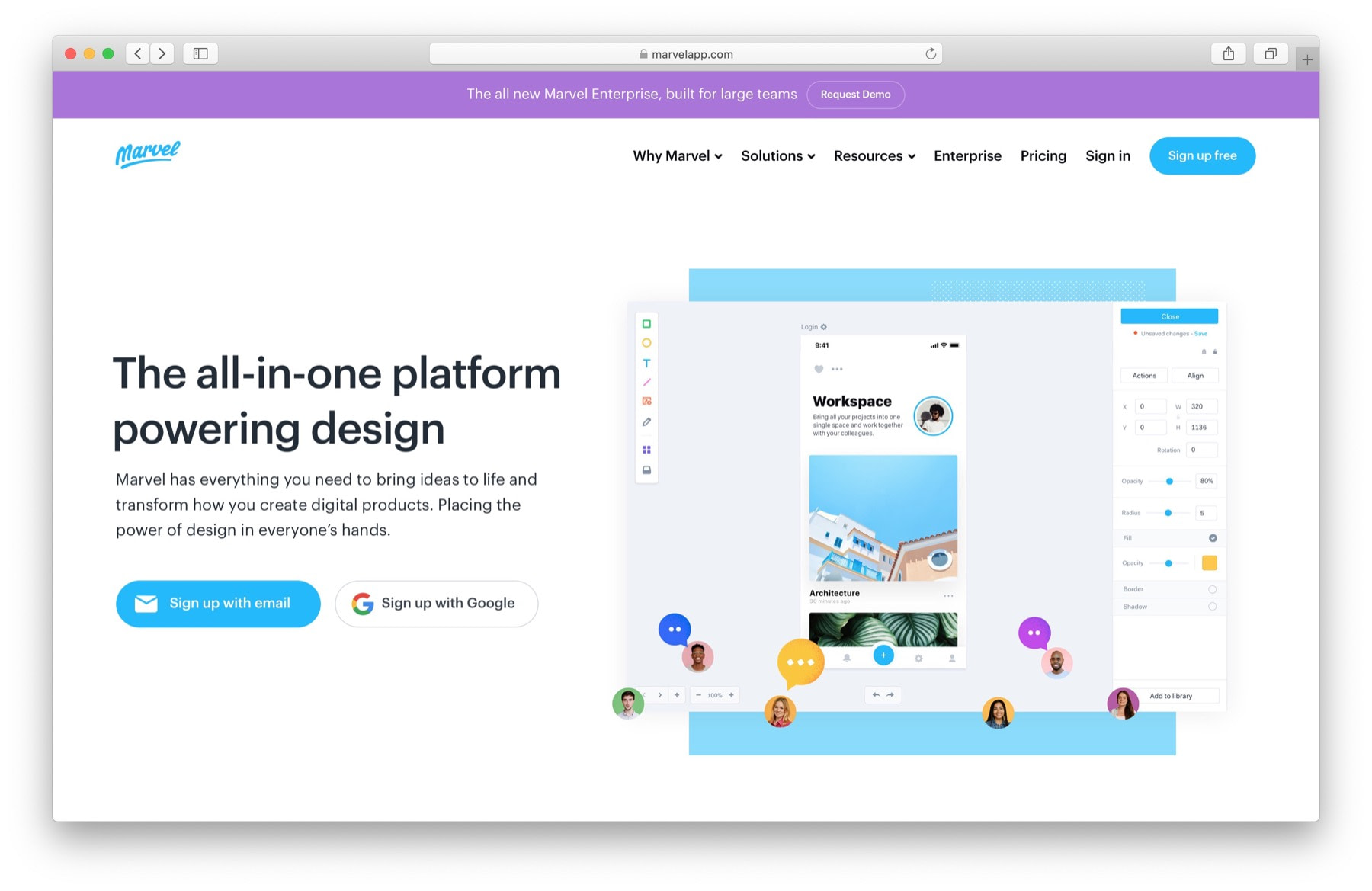 With a dramatic shift towards visual website builders, it's no wonder that Marvel has become one of the prettiest all-in-one website design software to choose from. Whether you're a beginner or advanced developer, and whether you're making an app or website, Marvel presents a stunning interface for designing and wireframing your projects.
No coding is required when working with Marvel, making it easy to produce modern and colorful designs without much experience. That said, actual designers should enjoy the simplicity of how you can quickly design something then hand the project off to development.
Collaboration and user testing is built-in too, allowing you to collect feedback from different parties and see how your users and stakeholders are interacting with your current designs. Overall, Marvel offers an excellent way for designers and agencies to scale, while also giving beginners a way to make nice-looking websites without having to code.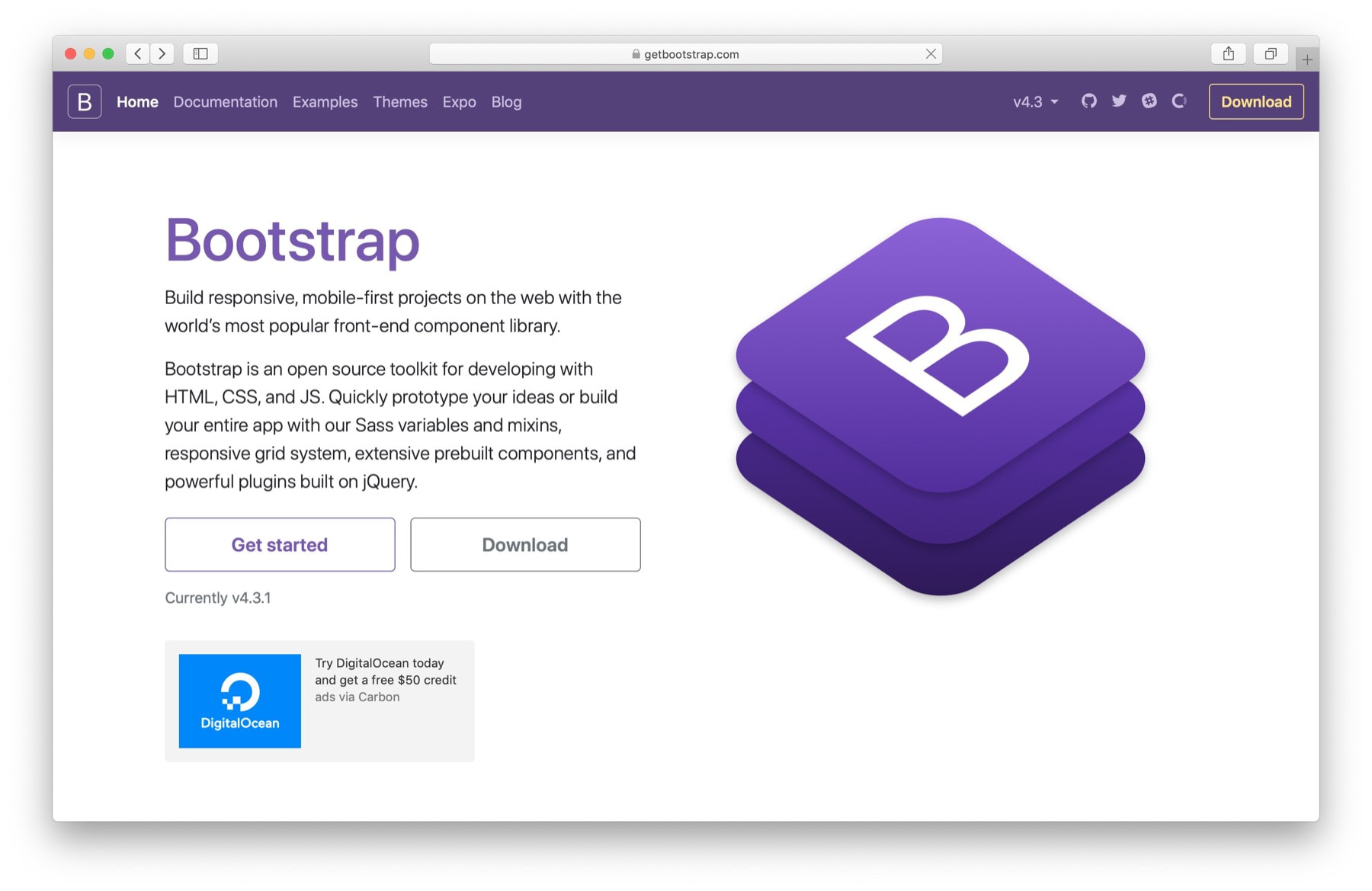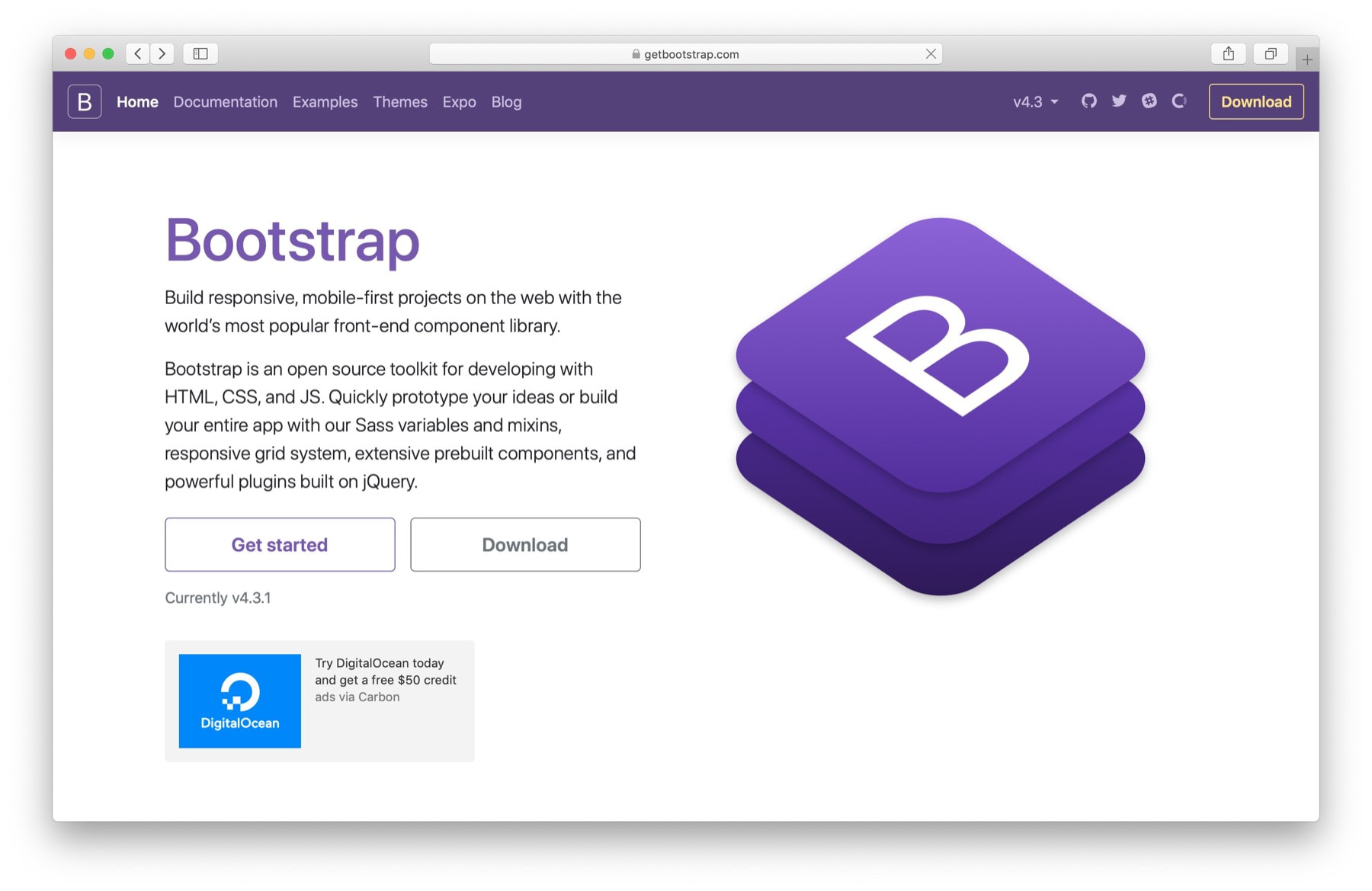 Bootstrap is one of the most popular software options in the entire development community. It's a go-to when designing with HTML, JS, and CSS. It can be utilized for making websites and apps, all of which are responsive. What's interesting is that Bootstrap is technically not a software, but a framework. It serves as a template for many web design projects, seeing as how it removes the need for constant repetition in design work.
You're also able to make all of your projects consistent and responsive. This is particularly important because if you have some variations between projects, you might find that one client's website is far less intuitive or user-friendly than another's.
Bootstrap is open-source and free to use. It also has a large community behind its development so it doesn't seem to be going anywhere soon – and you know that the features are going to be up-to-date. In short, we recommend that all skill levels try out Bootstrap to see if it's right for you. It's even a great tool for learning how to code, as long as you read some of the Bootstrap documentation.
As a shortcut, you can also start by looking at some of the best Bootstrap templates.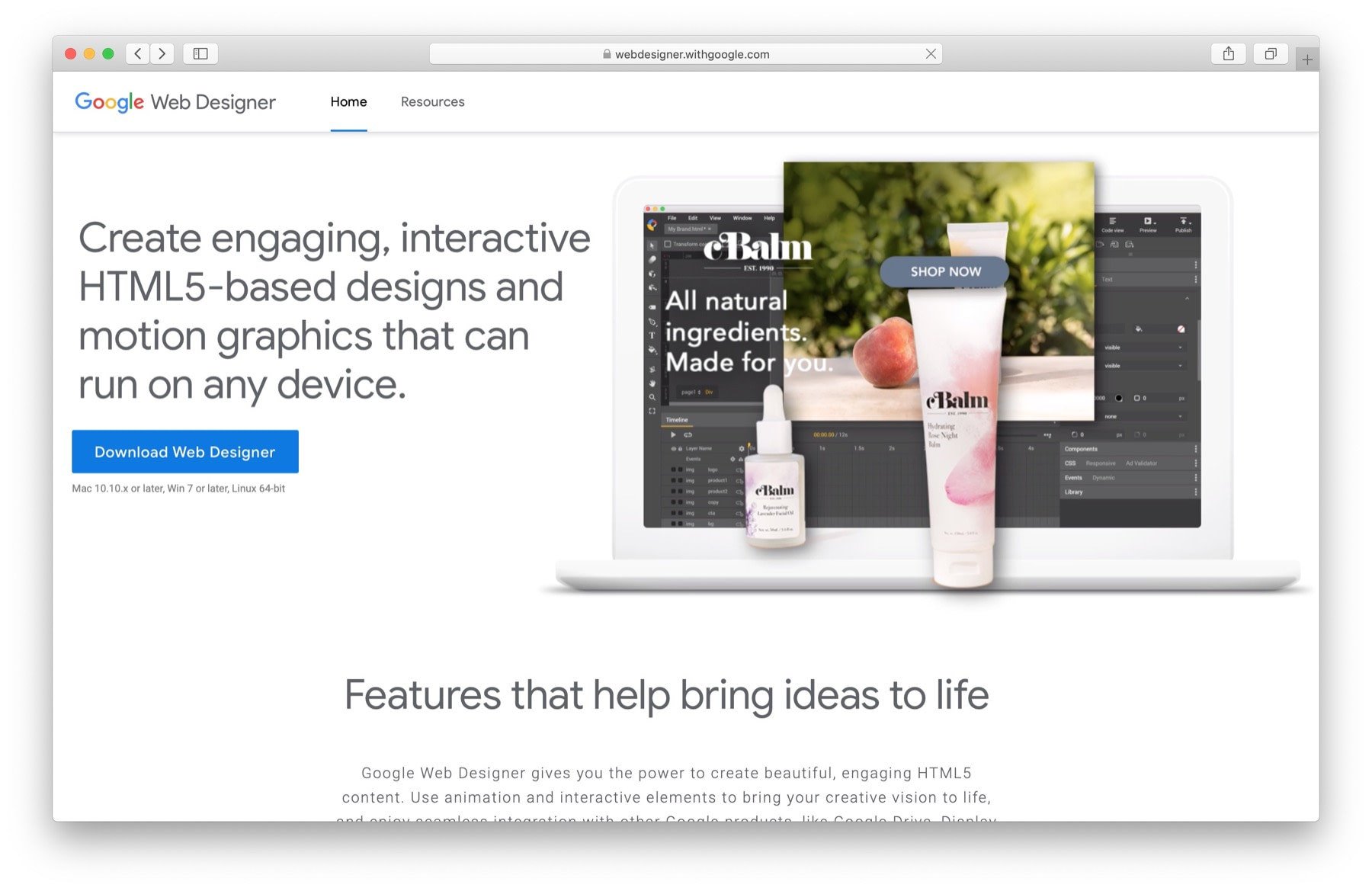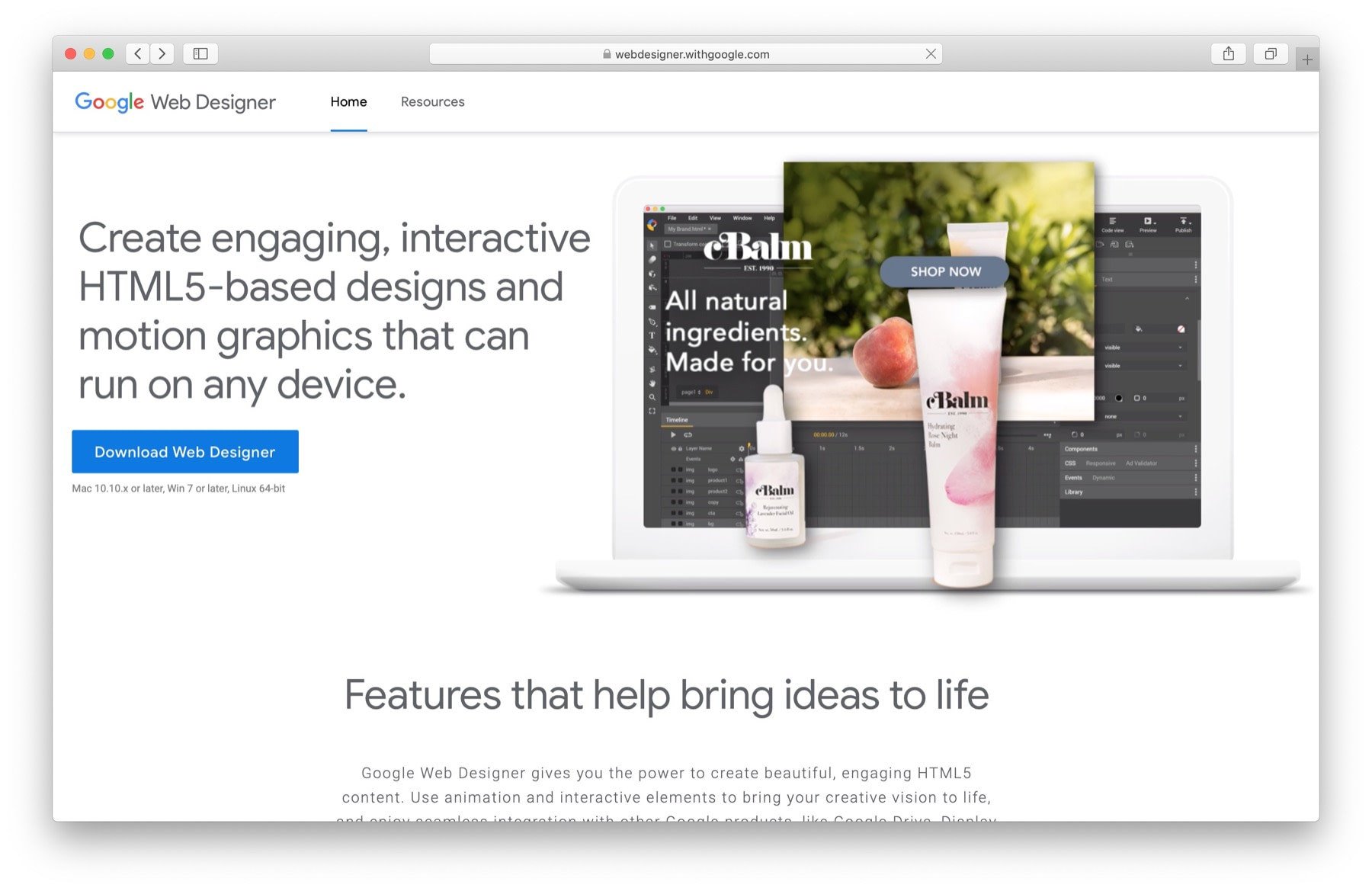 Google Web Designer is not so much about building and designing a website, but for rapidly creating elements for your websites. The software allows for the construction of HTML5-based designs and motion graphics. It supports all devices and can be used on Mac, Windows, and Linux computers. One of the reasons I like Google Web Designer so much is that it has a sleek interface and easy export tools for getting your graphics moved to a website.
The animation is a strong suit for Google Web Designer, and the integrations with other products (like Google Drive and Video 360) makes it all the more easier to improve your workflow. Google Web Designer is both interactive and flexible, making it the perfect option for making banners and adding gestures to those banners and buttons such as shaking and bouncing.
It's also worth mentioning that you can add functionality to your website with maps, image galleries, video players, and more.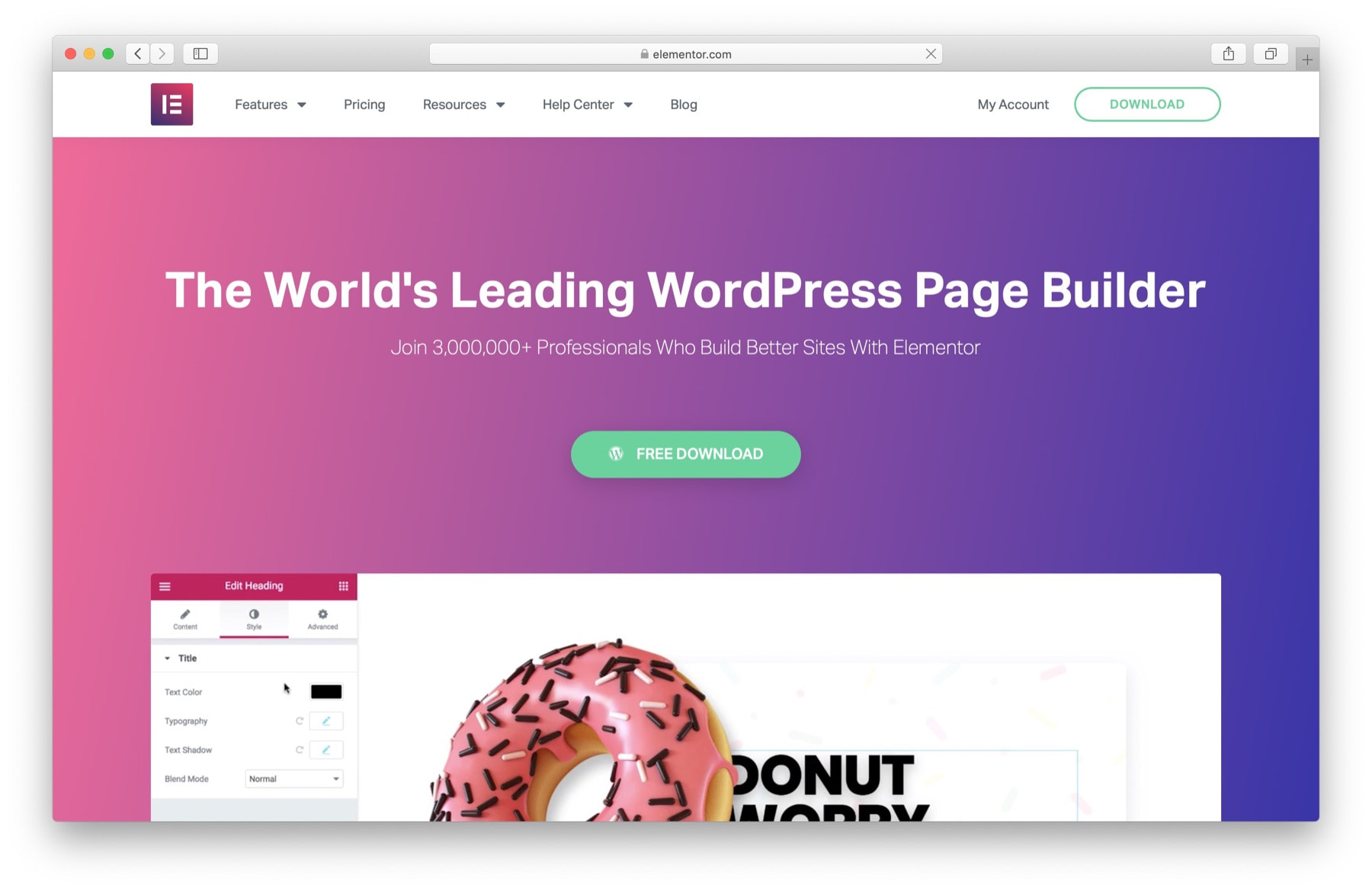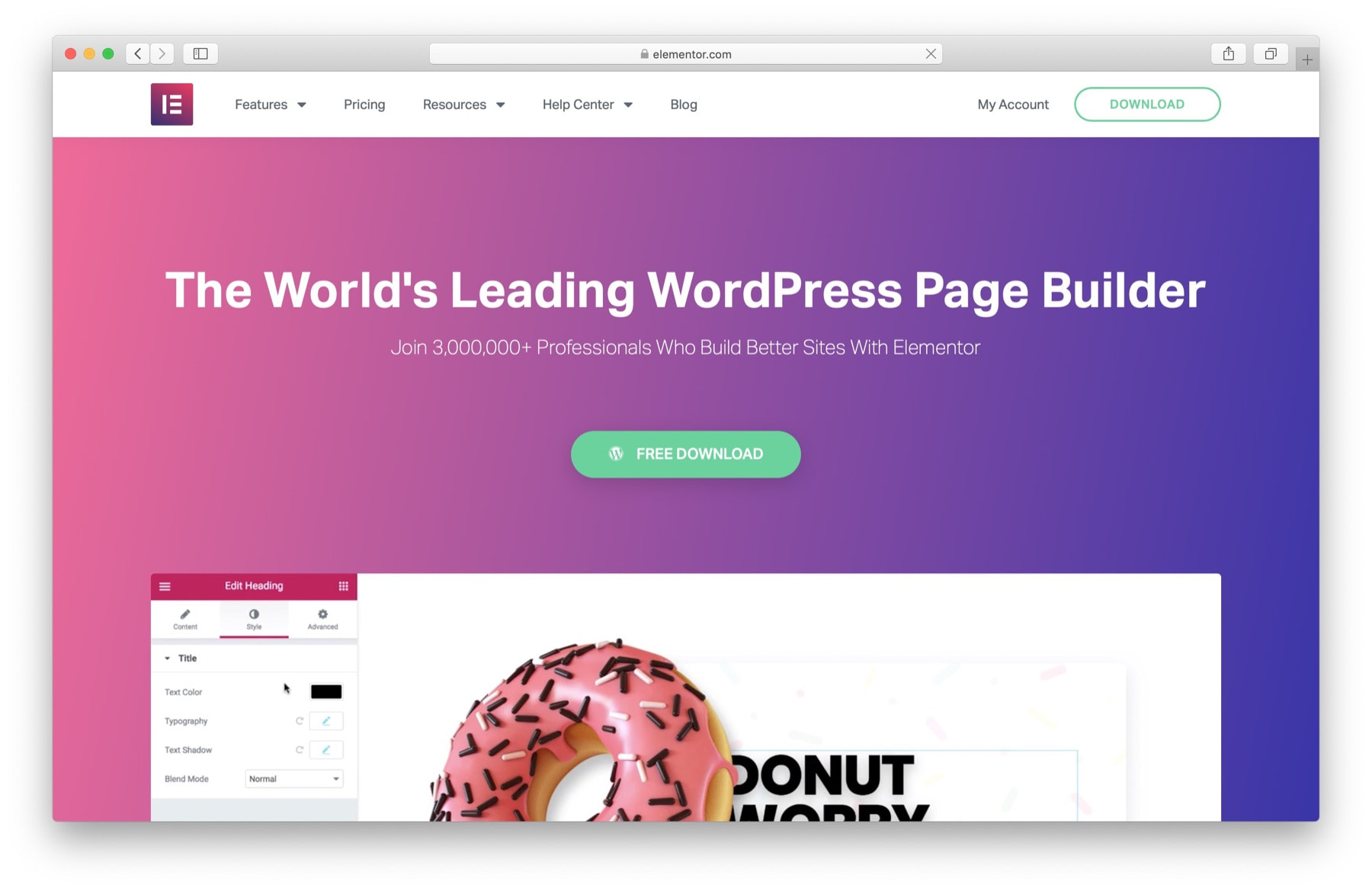 An article about the best website design software wouldn't be complete without Elementor. It's an extremely popular drag-and-drop WordPress page builder that's gained notoriety for its easy integration, expansive content modules, and the fact that much of the software is free to use. Professionals and beginners alike enjoy the beautiful designs that come from Elementor. Along with a stunning design, you receive several marketing tools for generating more traffic and leads, all by integrating with tools like Mailchimp and other email marketing software.
You can also use Elementor in your own custom projects, since it's open-source and ready for further extendability and add-ons. Any type of website is possible with Elementor, considering you can customize any part of your design. I also enjoy the pop-ups that remain consistent with the design of the rest of your site.
The content elements are what you'll typically work with, so it's nice to see that over 80 elements are available for you to try out on your website. Some of these content modules include images, icons, progress bars, and social icons. There are also a few Pro Versions for you to get more features and add-ons. Those start at $49 per year.
Go to top
Which of the best website design software is right for you?
Now that we've covered our top design picks, let us know in the comments if you have any other thoughts about great software. Chances are you'll utilize many of the software options on this list, considering you probably need Figma or Sketch for design, a text editor, and potentially a collaboration and prototyping tool.
If you have any questions, or would like to suggest some other tools for our readers, drop a line in the comments below.
15 best #website #design #software available in the market right now 🖌️🖼️
Click To Tweet
…
Don't forget to join our crash course on speeding up your WordPress site. With some simple fixes, you can reduce your loading time by even 50-80%: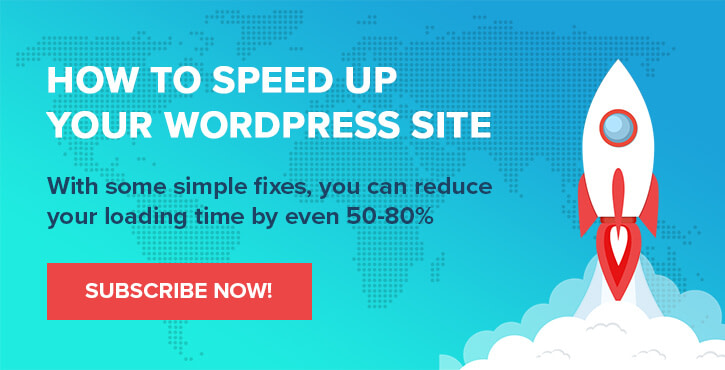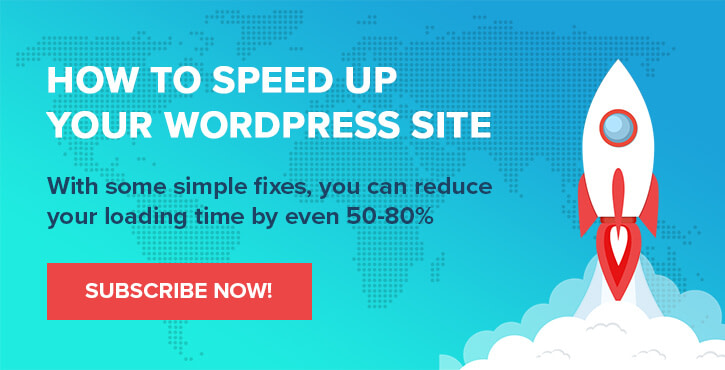 Layout, presentation and editing by Karol K.
* This post contains affiliate links, which means that if you click on one of the product links and then purchase the product, we'll receive a commission. No worries though, you'll still pay the standard amount so there's no cost on your part.
Was this topic
helpful?
0% of users found this helpful