If you are uncertain how to find the best website builder for small business (or overall) 🏪, you might have just landed in the right place!
Every kind of business, whether it is a brick-and-mortar store, an agency, a single person operation, and so on, needs to get online. However, building a site on your own can be a difficult task. The key challenge is that you must create a site with appealing visual brand aesthetics and good back-end structure.
In general, people are not very comfortable coding websites. HTML? CSS? PHP? That stuff is hard, and not everyone has the time to master the skills. But there's also another problem, hiring a web designer to do the work for you can get expensive. But this is where some of the best website builders come into play to save us!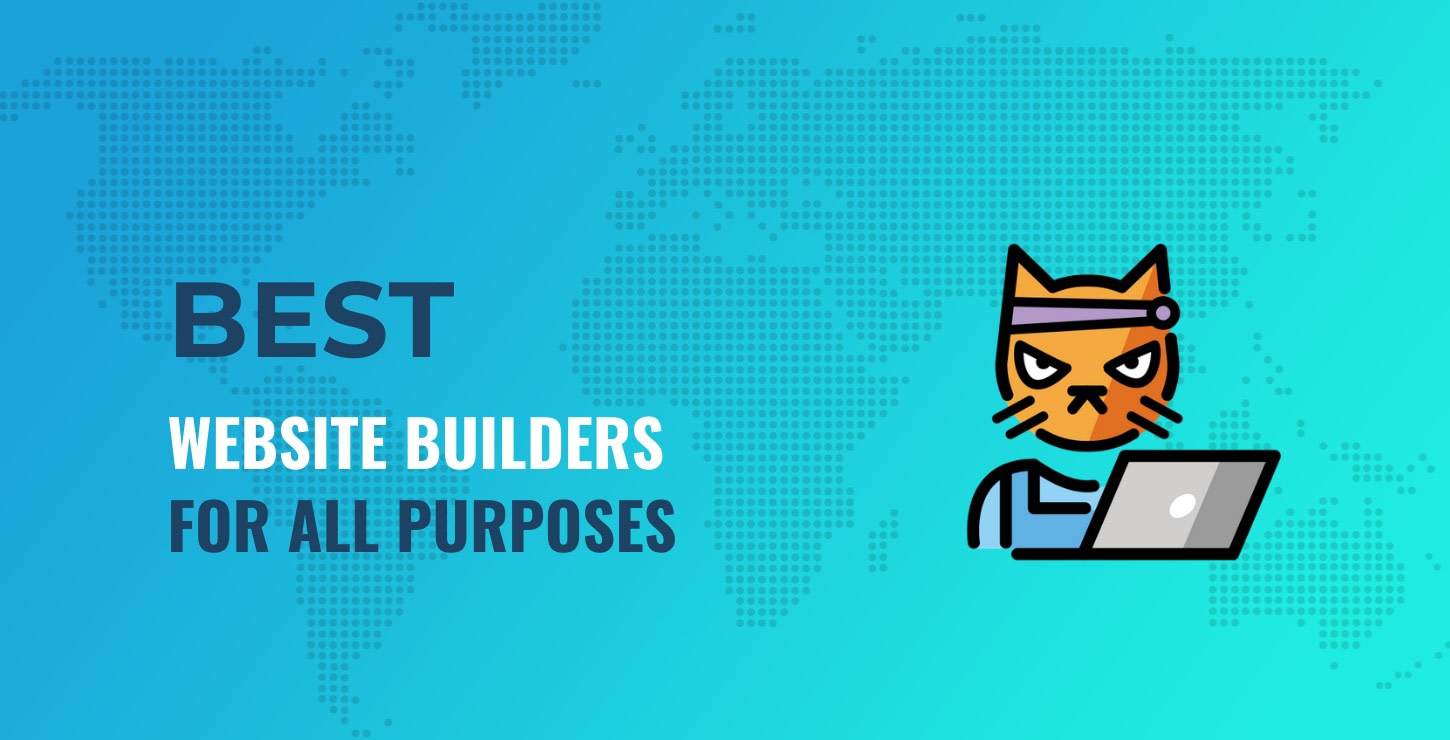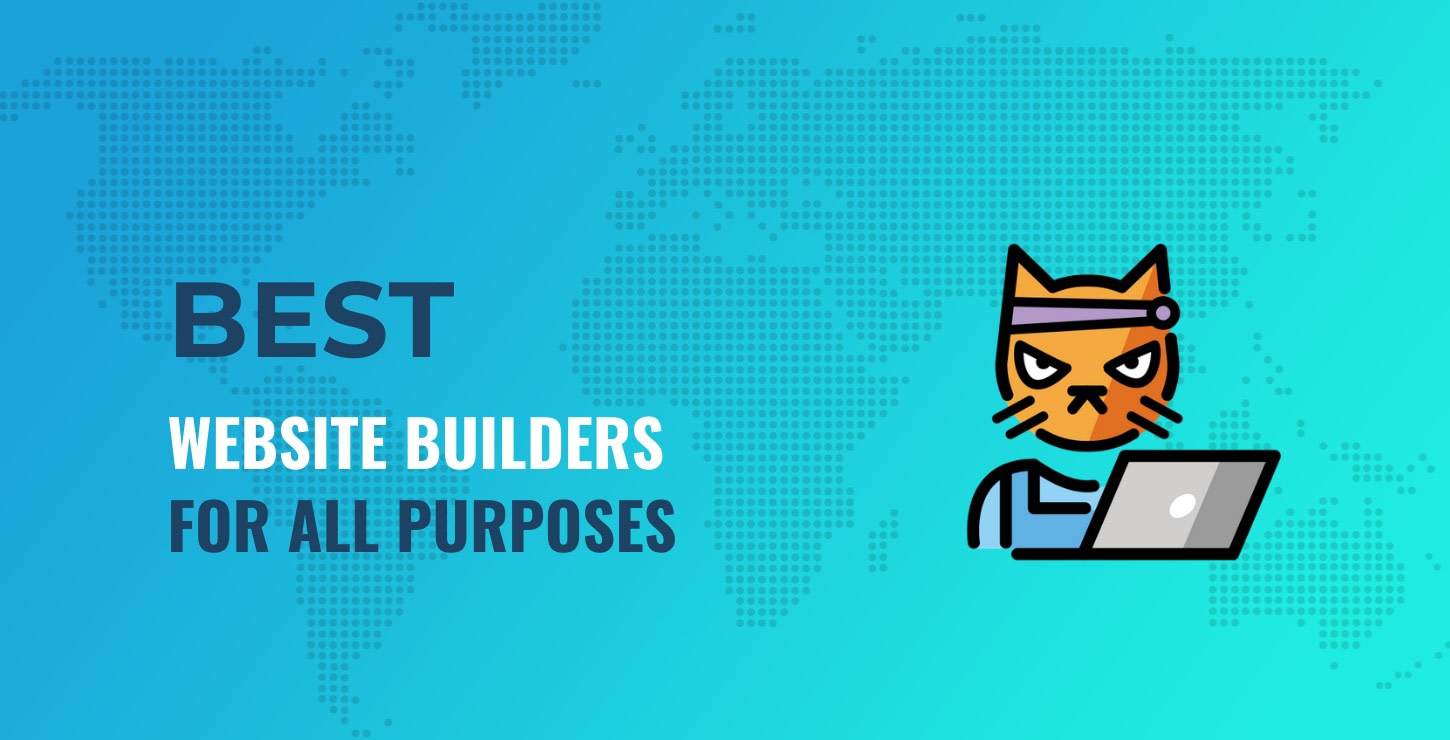 Shortcuts:
👉 What features best website builders all have?
👉 How to choose the ideal builder for you?
Fortunately, you don't have to learn any coding yourself, or spend cash on web developers. Modern website builders take care of all the elements including UX, design, coding and interface for you. What we really like about website builders is the degree of autonomy they deliver. You can literally create any design from scratch in just a few clicks.
Here's our comparison of the best website builders out there:
👊 Best website builder for small business
If you are in a hurry and just want an overview, take a look at the summary below:
| Site builder | Rating | Price (per mo.) | Key Features | Best for |
| --- | --- | --- | --- | --- |
| Wix | 10/10 | $20 – $35 | ADI algorithm, 500+ design templates | Small business websites, eCommerce and agencies |
| Squarespace | 9/10 | $12 – $40 | Fulfilment and delivery management integrations | First Wix alternative to check out |
| WordPress.org | 9/10 | $0 + price of hosting | Exceptional range of plugins and themes | Blogs and business sites |
| WordPress.com | 8/10 | $0 – $45 | Performance monitoring, custom plugins | Personal blogs or small business sites |
| Shopify | 9/10 | $29 – $299 | 2000+ web apps, awesome business tools | eCommerce stores |
| Constant Contact | 8/10 | $0 – $20 | Email marketing templates, AI powered builder | Business websites for lead capture |
| SiteBuilder | 7/10 | $5.20 – $9.40 | Building sites is fast | Simple websites |
| Weebly | 6/10 | $0 – $38 | The eCommerce setup is easy to get started with | New projects for testing business ideas |
| Webs | 7/10 | $0 – $22.99 | SEO tools and customizable themes | A Wix alternative to consider |
9 of the best #website builders #compared for small #business and more 💼🏗️
Click To Tweet
Best website builders compared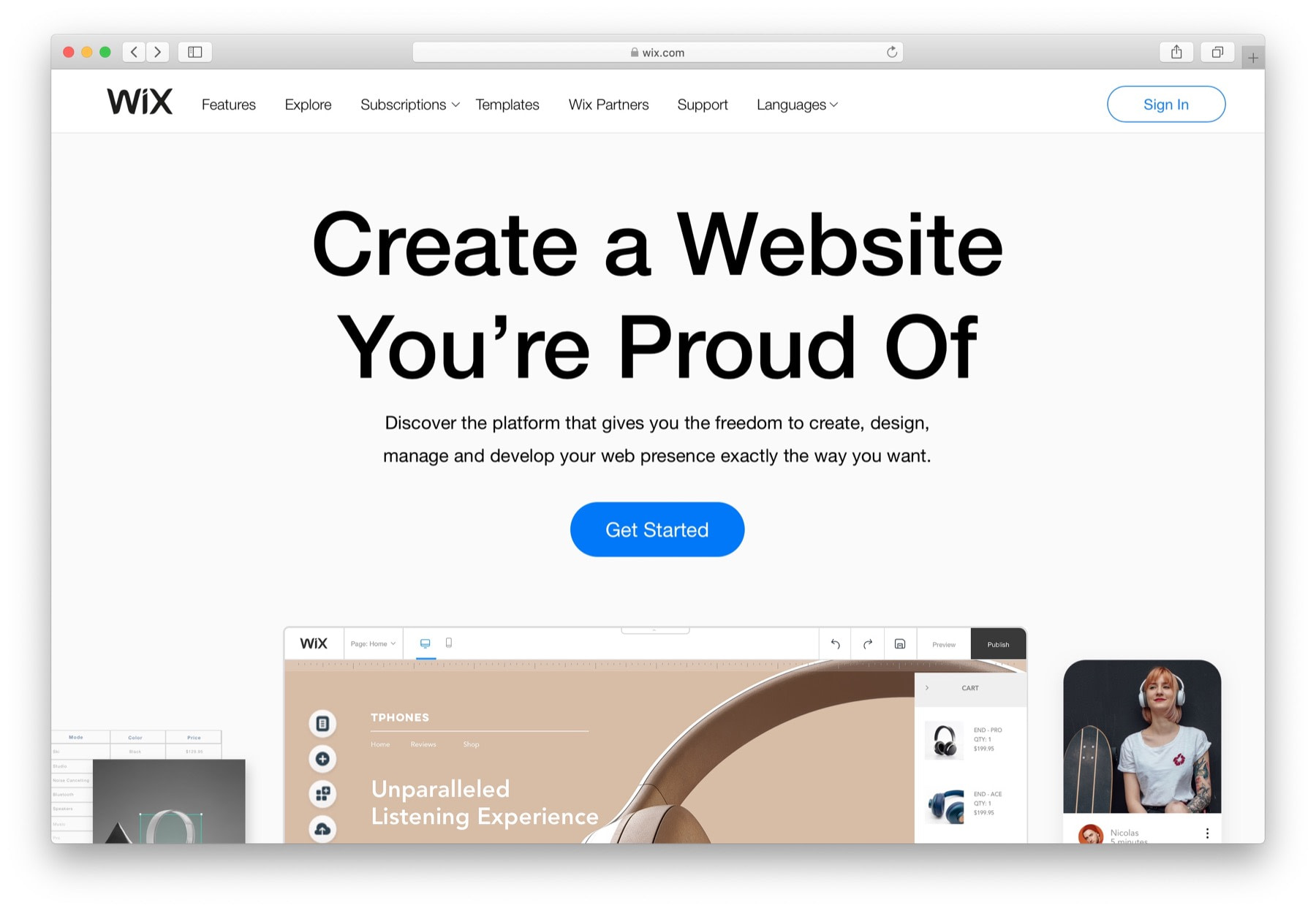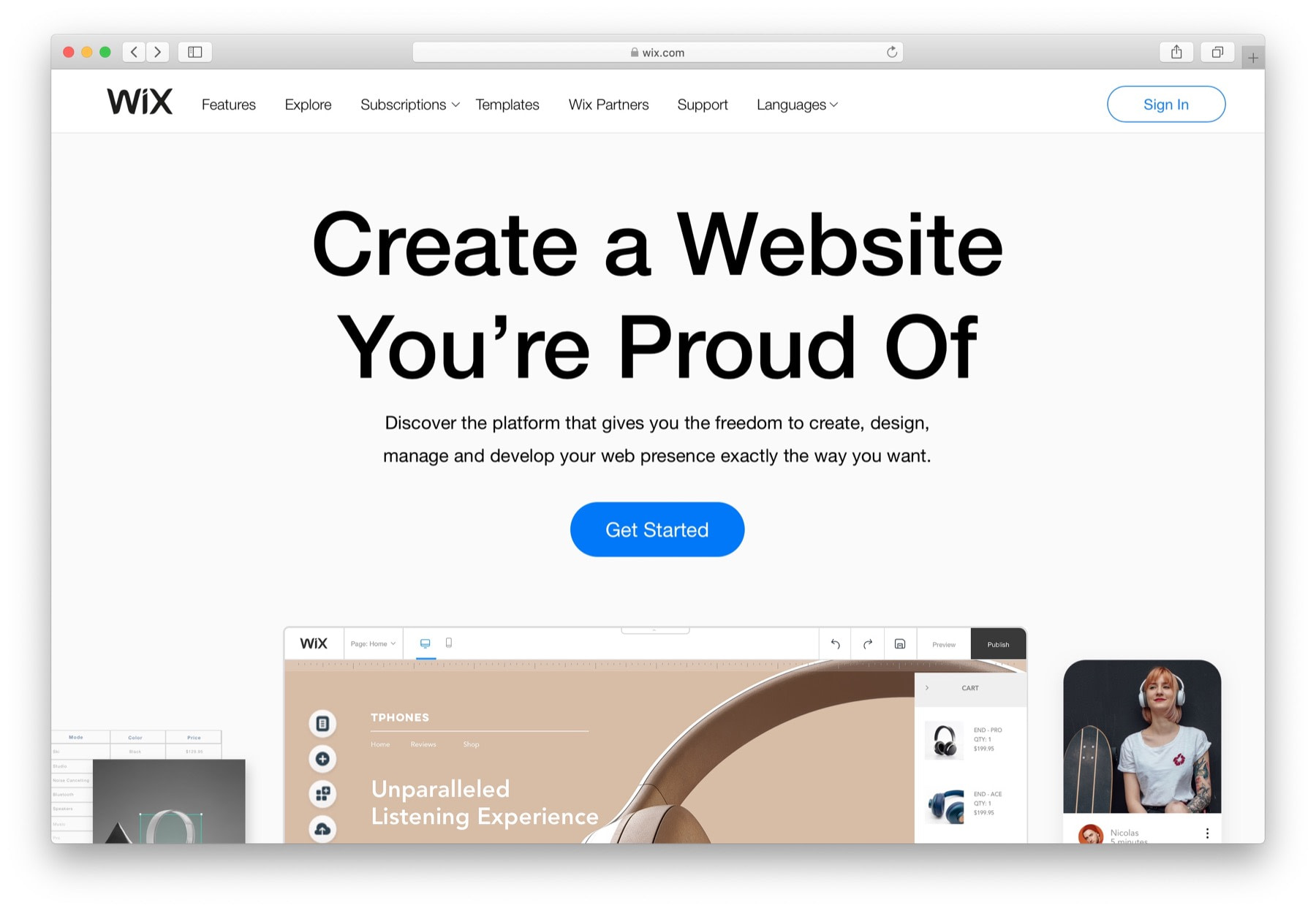 Wix should be considered the most popular website builder for small business overall. Credits behind their success go to creative ads and flexible design elements.
This builder is packed with magnificent, customizable templates for designing a beautiful business website. You can even add Instagram feed widget for better brand aesthetics. This site builder also has a logo maker for creating a design that reflects your brand.
The best part about Wix is that it lets you drag and drop hundreds of design elements into place and come up with a unique structure for your website. You can also create custom interaction for adding animation effects (like hovering). Your design could be further leveraged using custom CSS. With Wix's tools and design integrations, the sky really is the limit.
🧰 Features
Beginner-friendly website design tool – "ADI"
Fully mobile responsive
Niche-optimized templates
100% GDPR compliant
Works with third-party add-ons
99.9% uptime guarantee
Custom brand logos
Lets you hook up a custom domain
Email marketing module
300+ Wix apps you can add to your site
Live chat support
Marketing tools
💸 Pricing plans
Wix's business plans are extremely scalable. Apart from the heavy-load Enterprise plan, you can choose from three plans built specifically for small businesses.
The most basic plan starts at $20 per month. It provides you with 20 GB of disk storage and unlimited bandwidth. You will get additional site booster app (speed) and form builder app (for the contact page) as well. These plans also allow you to connect your own domain name, plus you get a free domain name from Wix for one year.
Business Basic – $20 / month
Business Unlimited – $25 / month
Business VIP – $35 / month
👍 Pros
Hundreds of stunning design templates to build business sites for retail, photography, music, food, pets and more.
You can just sit back and have Wix's Artificial Design Intelligence (ADI) create a personalized website for you.
Complete eCommerce module with shopping cart functionalities.
You can expect a premium class support from Wix team.
👎 Cons
eCommerce marketing features are rather limited.
You cannot switch templates once the site is published
Wix
🏆 OVERALL SCORE – 10 / 10
You may also be interested in:
Should you wish to create a voguish store, Squarespace is your best option.
In the last few years, Squarespace has managed to become a well-known builder in the eCommerce/business space. Previously, it was mostly used by freelancers and portfolio sites. However, they have added some unique interface features to make it a good fit for SMBs. Squarespace offers excellent support and eye-catchy templates in different categories.
Squarespace is all about "make-it-stand-out" design. But when it comes to design flexibility, it has its limitations. Overall I had a great experience with Squarespace. There are two things that make this site builder stand out. First, you don't need to manually design the mobile version of your web pages. Second, you can change your website template later on – once the site has been published (a feature missing in Wix).
🧰 Features
110+ beautiful and versatile templates
Sell unlimited products
Website analytics
Over 140 plugins
Light-speed POS module
Free custom domain and SSL
0% transaction fees (BASIC Commerce)
Template switching
Custom CSS available
Connected social accounts
Payment processing
Shopping cart modules
💸 Pricing plans
The pricing for business is designed to give you features that are essential. It's safe to say that you will get what you pay for. Here are the three pricing options for business websites:
Business – $12 / month
BASIC Commerce – $26 / month
ADVANCED Commerce – $40 / month
👍 Pros
This builder contains some 110(ish) templates in 14 different categories for designing attractive websites.
Squarespace has sophisticated features like multi-site connect.
SEO features will help you boost your organic rankings.
Premium integrations and blocks for things like maps, SoundCloud, appointment scheduling, and many more to ease the building process.
👎 Cons
The user interface for administration isn't as refined compared to Wix.
Squarespace
🏆 OVERALL SCORE – 9 / 10
3. WordPress (wordpress.org)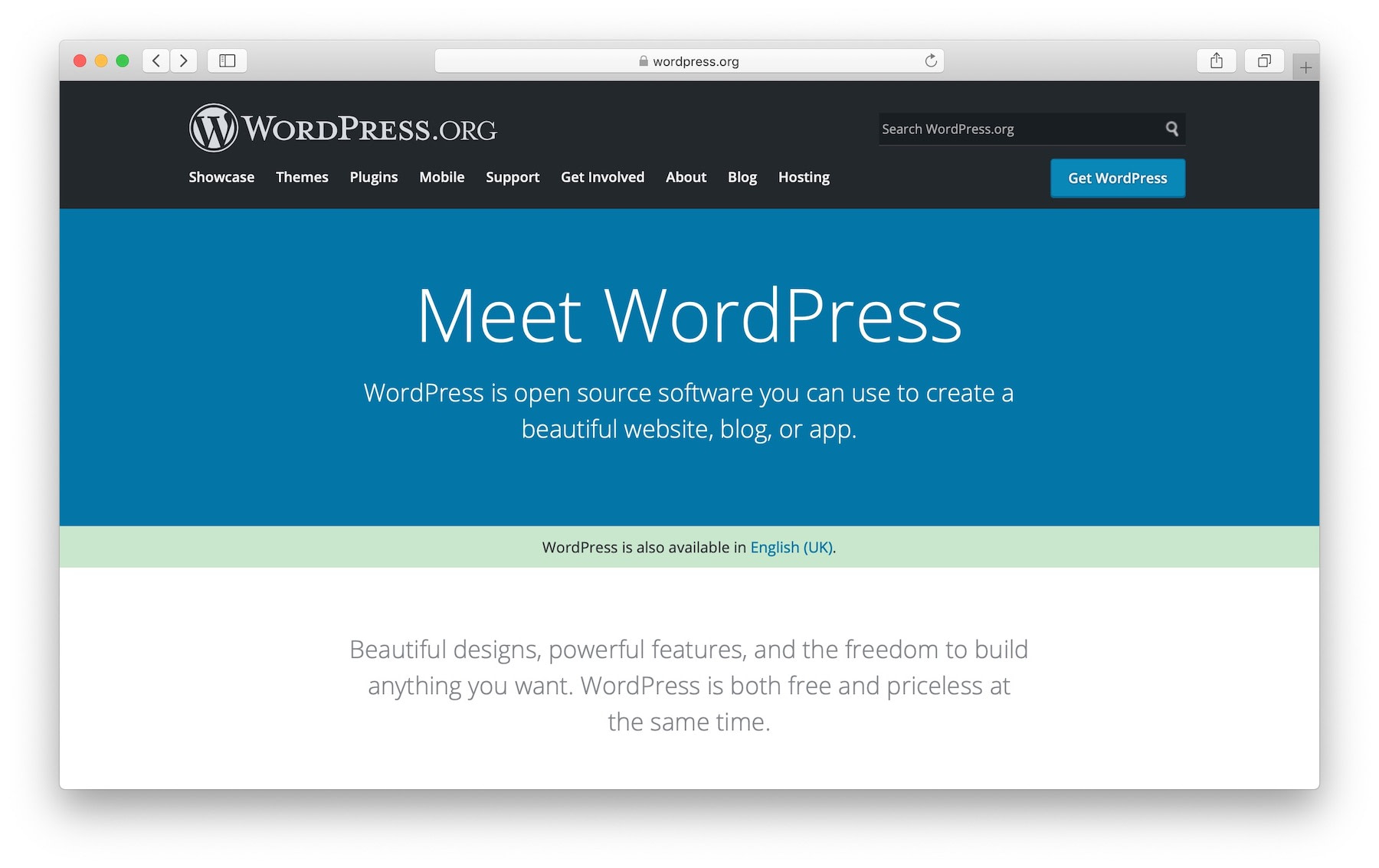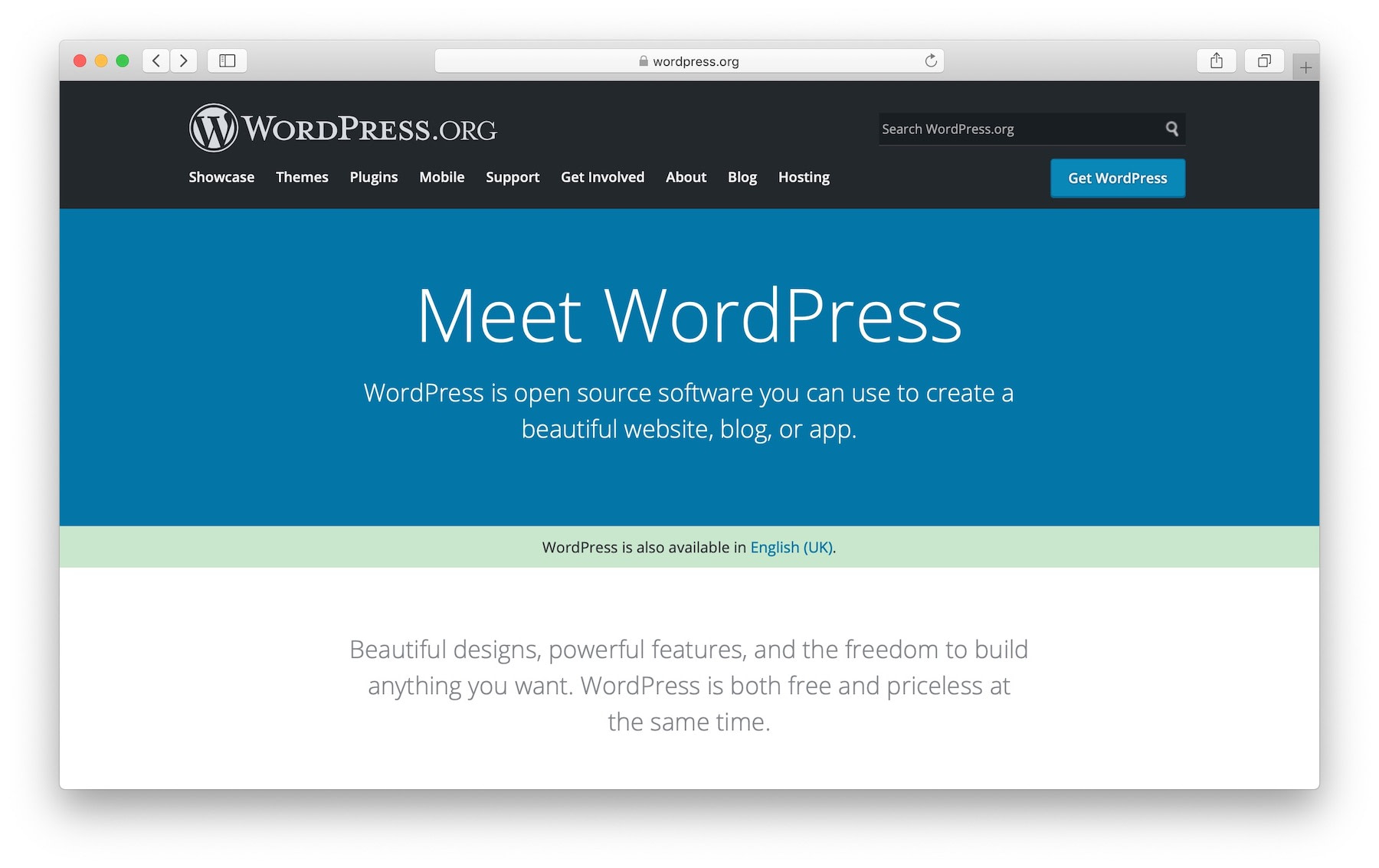 WordPress is the most popular website engine of them all – currently used on 40.6% of all websites. WordPress is a piece of open-source software that you can download for free and install on any web server under your control. There's also a ton of free add-ons, plugins, themes (ready-made designs) that you can install on your site in a couple of clicks and extend its features even further.
Overall, WordPress is the dream of DIY users worldwide!
⚠️ Note. You'll find WordPress mentioned two times on this list – first the stand-alone version of WordPress (aka WordPress.org), and then the commercial edition (aka WordPress.com). These are not the same solutions. To learn more about the specific differences between them read this.
🧰 Features
Free content management system.
Comes with thousands of plugins and free WP themes that can help you build a good-looking and functional website.
There are lots of tools and resources primarily created to integrate with WordPress.
Just by installing some plugins, you can have all the features you need: SEO optimization, online stores, amazing effects and animations, multimedia integration, embedded video and audio files, portfolios, impressive sliders, advanced and modern widgets, social buttons, lots of design templates and layouts and many other features.
Easy-to-use interface. You can edit almost everything from the dashboard, which is user-friendly and intuitive.
Plus myriads of other things.
💸 Pricing plans
Free (plus the domain and hosting). Usually ends up costing you around $60 annually.
👍 Pros
Comes with lots of plugins and tools, which will help you improve your site's performance.
Everything is customizable and it's up to you what you want to showcase on your site.
WordPress offers endless extension and customization possibilities.
If you are a developer, feel free to create your own tools, use them in WordPress and show them to the community.
👎 Cons
Creating a site with WordPress requires you to be comfortable with certain things such as domain setup, web hosting, and etc. For that reason, WordPress isn't very friendly to first-time users. Additionally, to make your site really feature-rich, you need a handful of plugins that you have to find and install on your own.
👉 To help you get started with this version of WordPress, read our in-depth guide on building a website with WordPress – from start to finish.
WordPress
🏆 OVERALL SCORE – 9 / 10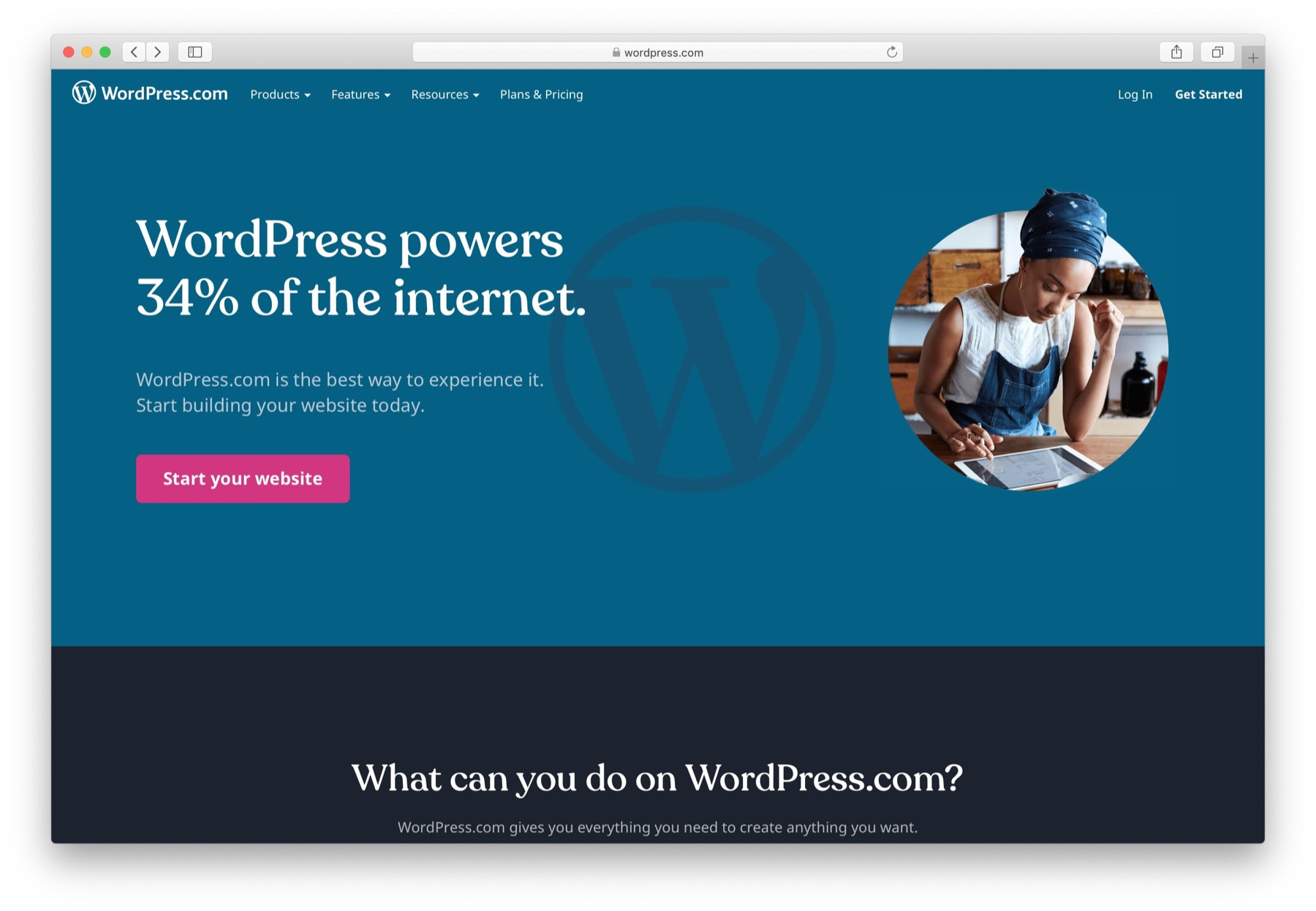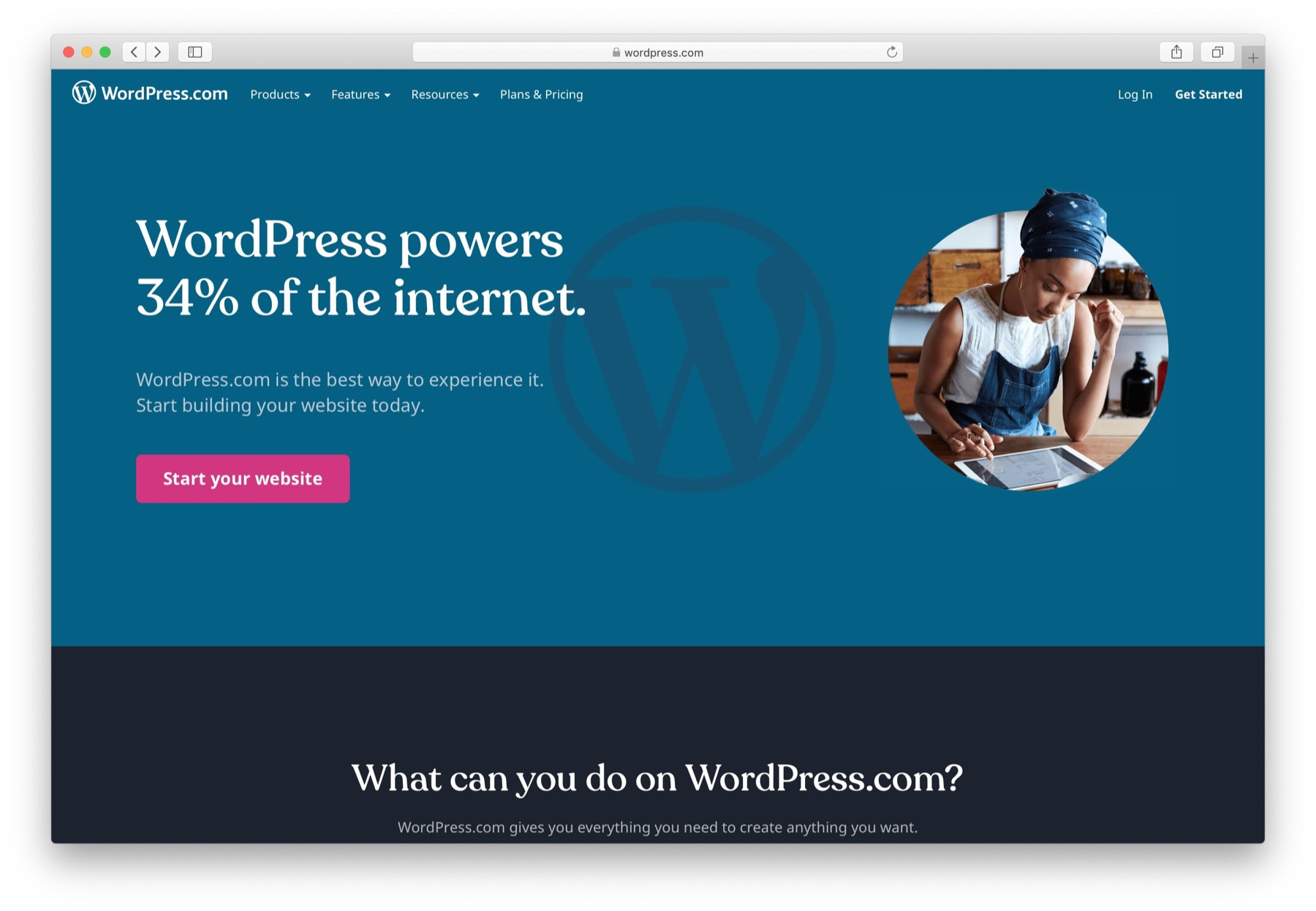 WordPress.com is a website platform built on top of the open-source WordPress software.
What's good about WordPress.com vs the stand-alone version of WordPress is that you don't need to get your hands dirty installing anything, but instead can just create an account on WordPress.com and proceed building your website in a simplified interface.
WordPress.com comes with modern designs, a feature set that has everything you could need, plus there's also an eCommerce module if you want to use your small business website to start offering products online.
The site builder features might not be as advanced as with some of the other tools on this list, but it's still a great solution for those just getting started.
⚠️ Note. You'll find WordPress mentioned two times on this list – the commercial edition of WordPress (aka WordPress.com), and the stand-alone version (aka WordPress.org). These are not the same solutions. To learn more about the specific differences between them read this.
🧰 Features
Good selection of themes/designs
Every design is customizable to an extent
You can change themes after you first launch the site
Free custom domain name for one year
Performance monitoring
Advanced social media
Email and live chat support
Polylang for multilingual sites
Up to 200 GB of storage space
Custom CSS supported
Google Analytics support
Simple payments buttons
You can choose from tens of thousands of WordPress plugins and themes and install them on your site
💸 Pricing plans
WordPress.com does come with a free plan, but that one isn't very optimized for business websites. For once, you don't get to set a custom domain name for a free site, and WordPress.com will place their own ads on your site. If you go for a Business or eCommerce plan then this problem vanishes.
A better solution is to opt for one of the paid plans catered to businesses:
Premium – $8 / month – only consider this one if you won't be adding any custom themes or plugins to your site
Business – $25 / month – good for most businesses
eCommerce – $45 / month – get this is you're going to be selling products from your site
👍 Pros
Access to thousands of WordPress themes and plugins.
All support, maintenance and server work is handled by the WordPress.com team, so no need to worry about the technical stuff.
You get the full power of WordPress as a website engine – with all its customizability, functionality, and design beauty.
👎 Cons
The website building functionality is a bit more feature-rich with the other tools on this list.
A bit more expensive than the other tools here if you want to build an eCommerce store.
WordPress.com
🏆 OVERALL SCORE – 8 / 10
What makes Shopify possibly the best website builder for small business are its eCommerce-first features and an overall ease of use. If you plan to sell products on your business site, I'd definitely recommend Shopify. It's a pure eCommerce platform!
Shopify can cater to customer bases all over the globe, and offers you multiple payment gateway options. It will also handle tax calculations and even print out shipping labels.
Overall, with its powerful synced inventory, a POS module, free selling tools, live support and stylish templates, the Shopify site builder is a perfect choice for online stores.
🧰 Features
Great eCommerce store building module that's easy to use
Unlimited product listings
Advanced report builder
70+ professional themes
Multiple sales channels
24/7 support
Custom gift cards
Free SSL certificate
Discount codes
Apps that let you extend Shopify's core feature-set
Multiple languages, taxes and currencies
Certified PCI compliance
Liquid templating language
💸 Pricing plans
Shopify offers a free 14-day trial with no credit card required. You can then move to paid plans. There are three premium plans:
Basic Shopify – $29 / month – good for most businesses starting out
Shopify – $79 / month
Advanced Shopify – $299 / month
👍 Pros
Great website builder for small business if what you want most of all is an eCommerce store.
Has many useful tools like privacy policy generator, QR code generator, purchase order template, business card creator and many more.
You can go to the Shopify exchange market to buy a running eCommerce business.
Shopify provides awesome support using live chat, support ticket and they have a good knowledge base.
They have a super-sized catalog of Shopify apps.
👎 Cons
Probably not the best solution if eCommerce is not a crucial element for your business.
Not great blogging module.
👉 Can't choose between Wix and Shopify? Check out our in-depth comparison here.
Shopify
🏆 OVERALL SCORE – 9 / 10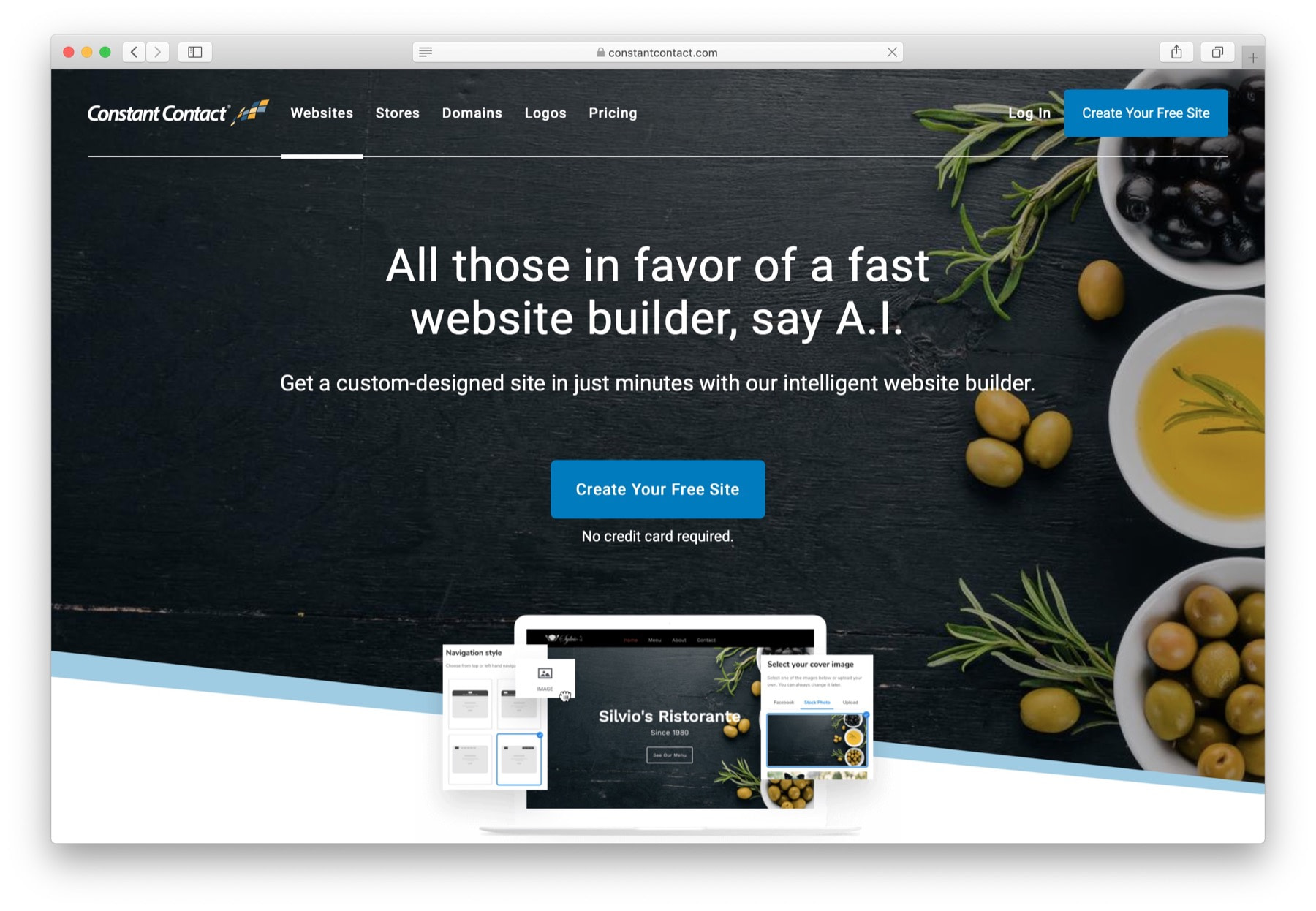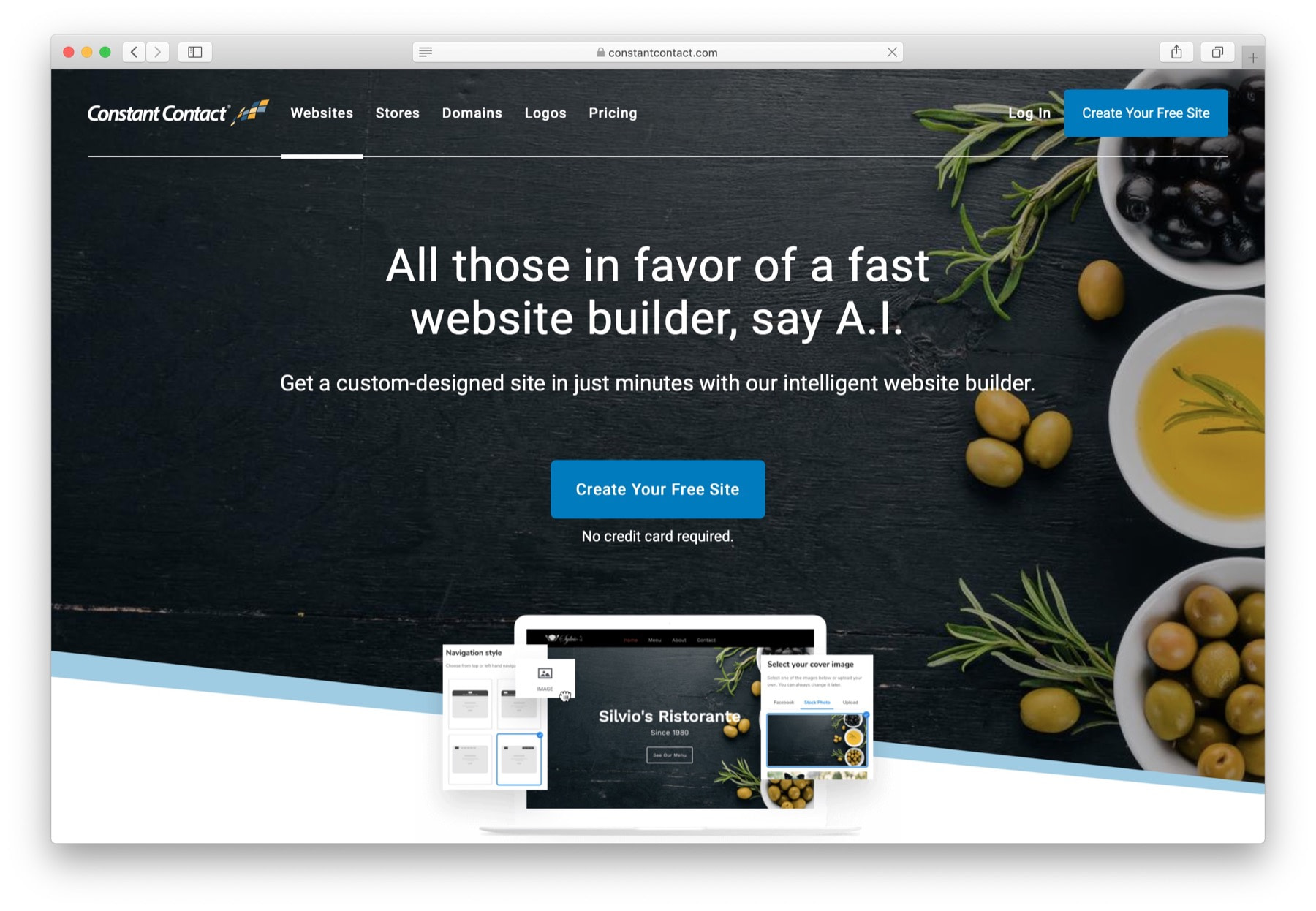 Constant Contact is a well-known platform for email marketing.
They have recently rolled out their own site builder, and it offers pretty good features. Moreover, all those features are quite easy to use. Constant Contact is affordable as well – you can get started for just $10.
Constant Contact is an intelligent website builder that helps you design a site based on your business industry and interests.
In general, if you want to start your online business using an inexpensive website builder with clean UI and some cool built-in tools, then the Constant Contact site builder can be your best choice.
🧰 Features
Sell physical and digital products/downloads
Online payments
Order, inventory, and tax management
Coupons and discounting
Transactional emails
Shipping management
Analytics and reporting dashboard
AI-powered builder
Unlimited storage
Free domain name for one year
Mobile-responsive
Privacy shields for GDPR
Free logo maker
Lead capture forms
💸 Pricing plans
There is a free plan with Constant Contact. However, it's not very useful for business because it only allows you to sell three products with a 3% transaction fee. You can't also connect a custom domain name to your site.
There are two pricing plans that make sense for business:
Starter – $10 / month – a decent choice to get a small operation started at low cost
Business Plus – $20 / month – a still affordable plan for business that have more than 10 products to sell
👍 Pros
This is a more affordable solution than most of the other website builders for small business out there.
The designs are good-looking, customizable, and optimized for mobile.
Their websites are optimized for SEO and speed.
👎 Cons
You can only sell up to 10 products on the Starter plan.
There's a 3% transaction fee on the Starter plan.
Constant Contact
🏆 OVERALL SCORE – 8 / 10
7. SiteBuilder (www.sitebuilder.com)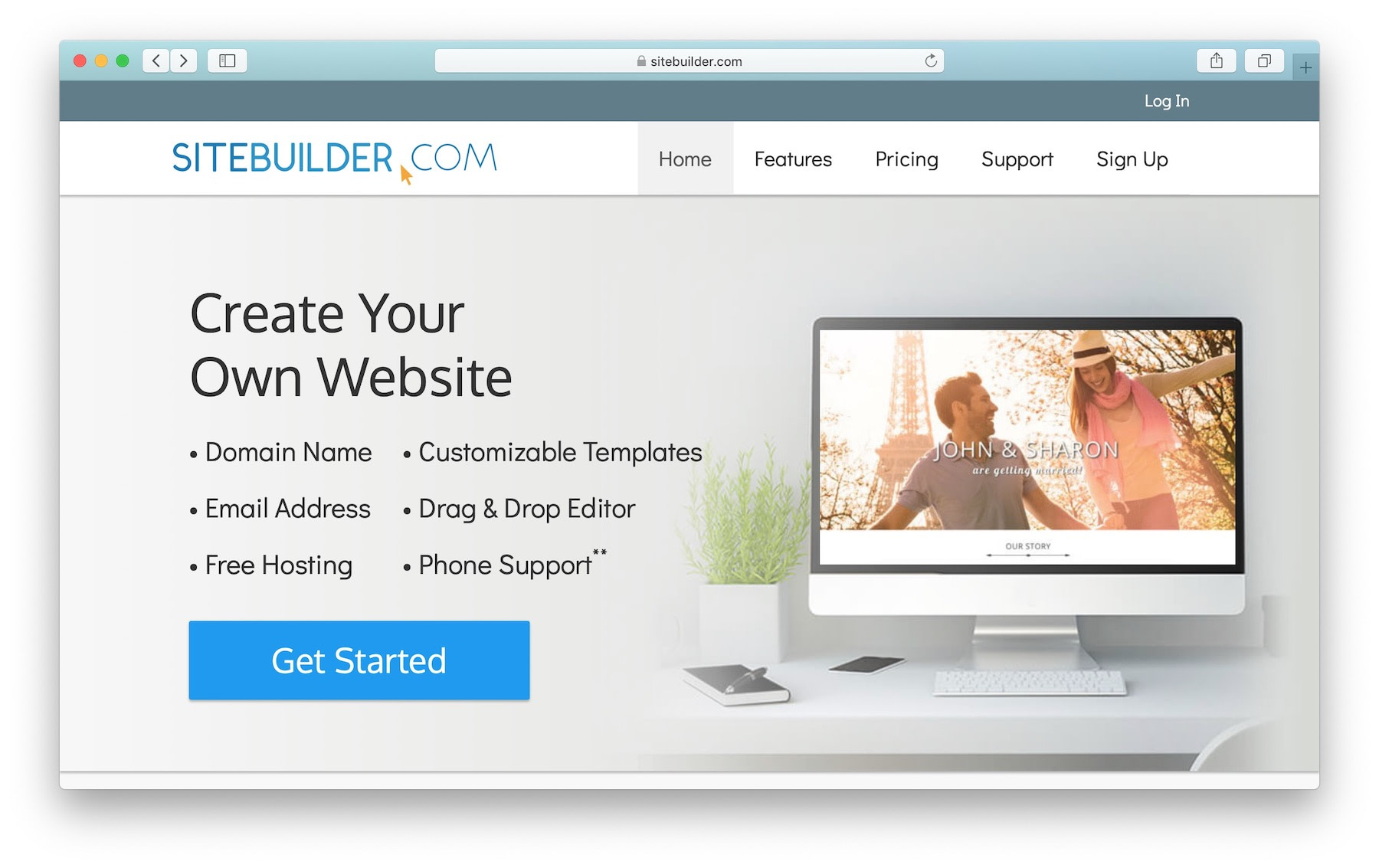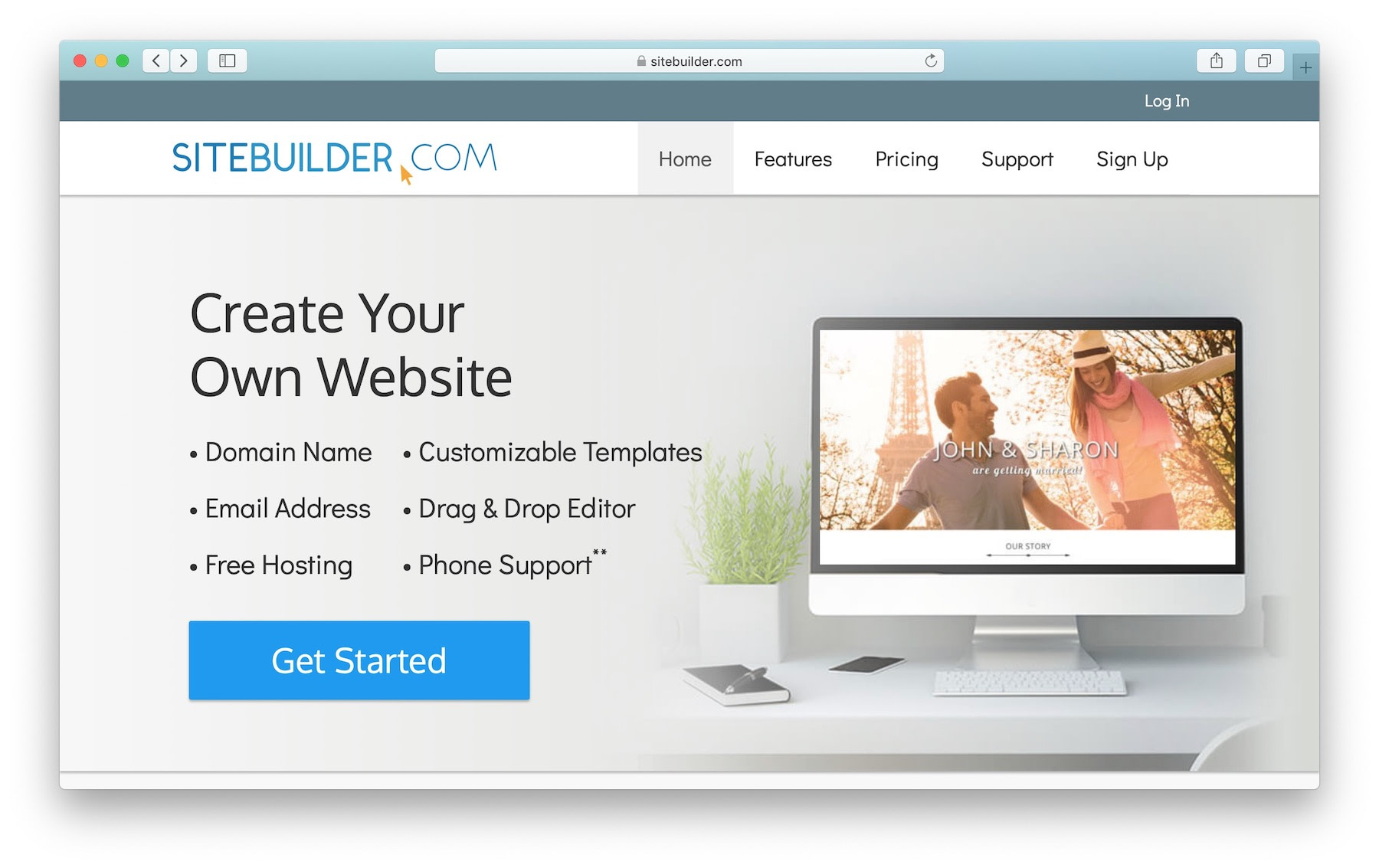 SiteBuilder can be a great choice if keeping things on a budget is important for you. With plans starting at $5.20 per month and all the basic features included, SiteBuilder should be enough for basic websites.
There are also some ready-made designs available, plus the interface is fully visual, which makes working on your site an overall pleasant experience.
Overall, SiteBuilder is one of the best website builders if you're looking to create a simple website in a hurry.
🧰 Features
Hundreds of customizable templates.
Easy-to-use drag and drop editor.
Building sites is fast: you can create a polished website in less than an hour, with no previous design experience.
💸 Pricing plans
Sitebuilder.com offers three plans priced at $5.20, $6.30, and $9.40 (per month).
👍 Pros
A very good WYSIWYG interface, so you won't need to write any code.
Modern, attractive templates.
👎 Cons
SiteBuilder only provides eCommerce functionality for website owners on the most expensive plan.
Even though it's relatively user-friendly and shouldn't cause any trouble, it's not capable of helping you create a more complex website.
SiteBuilder
🏆 OVERALL SCORE – 7 / 10
8. Weebly (weebly.com)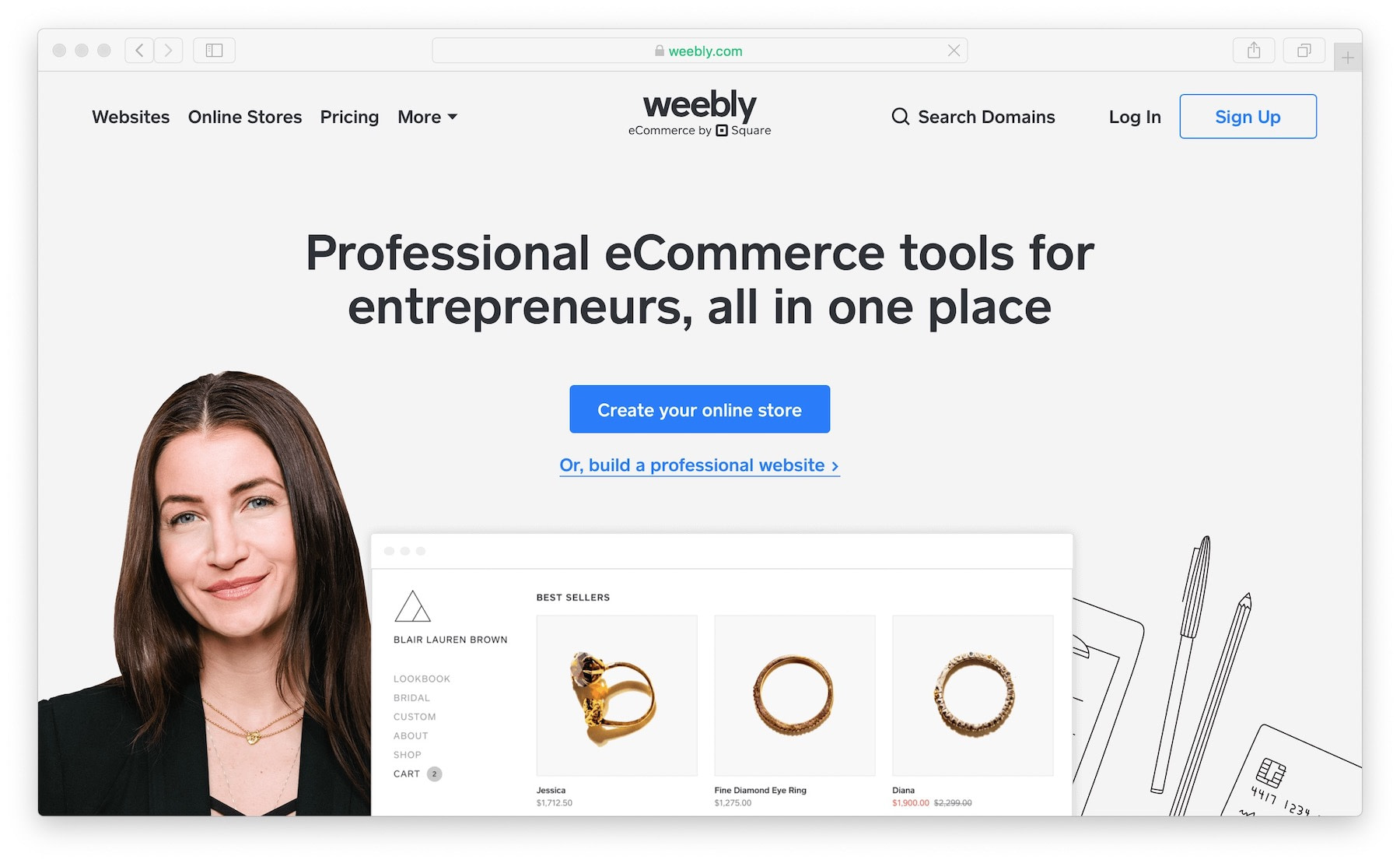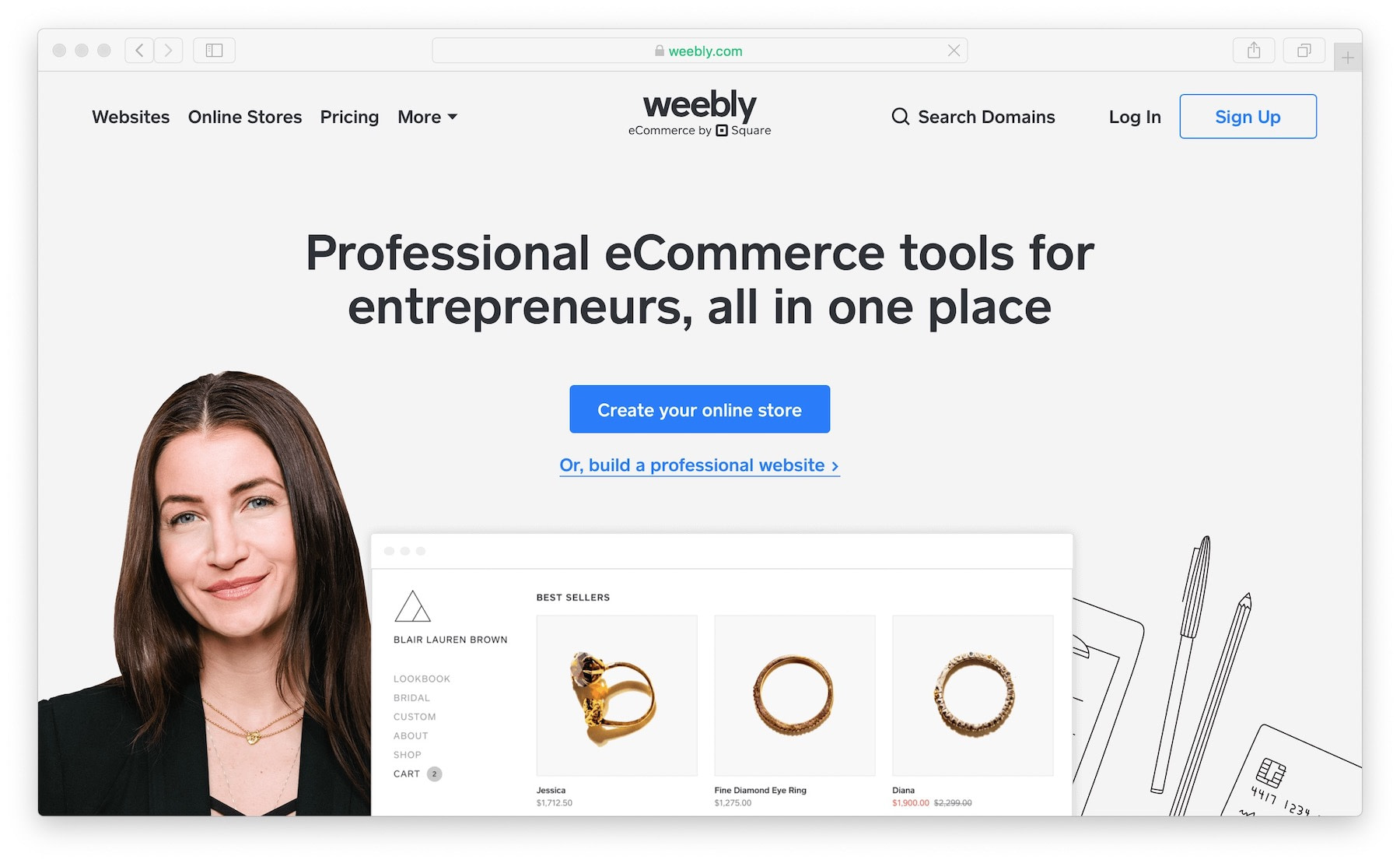 Weebly is an interesting solution when it comes to website builders for those who don't want to deal with any technical aspects of building a website, but instead would like to use a nice drag-and-drop interface to do all the work.
There's a free account available as well, which means that you can test the platform out before committing to any investments.
Overall, Weebly is one of the best website builders for validating your business ideas and setting up a site fast.
🧰 Features
WYSIWYG editing with drag and drop functionality.
Access to a wide variety of designer templates.
SSL maintenance is bundled into all plans.
Fully integrated shopping cart and checkout system for eCommerce businesses.
💸 Pricing plans
Free, $12, $12.00, $25.00 and $38.00 (per month). You must choose the $12/month plan or higher to eliminate ads on your site. Weebly displays prices in your local currency.
👍 Pros
Besides the built-in features, Weebly also offers integration with a wide range of third party apps that can expand the functionality of your website.
👎 Cons
The features of the blog area on Weebly sites are not as comprehensive as with other site builders.
Weebly
🏆 OVERALL SCORE – 6 / 10
9. Webs (www.webs.com)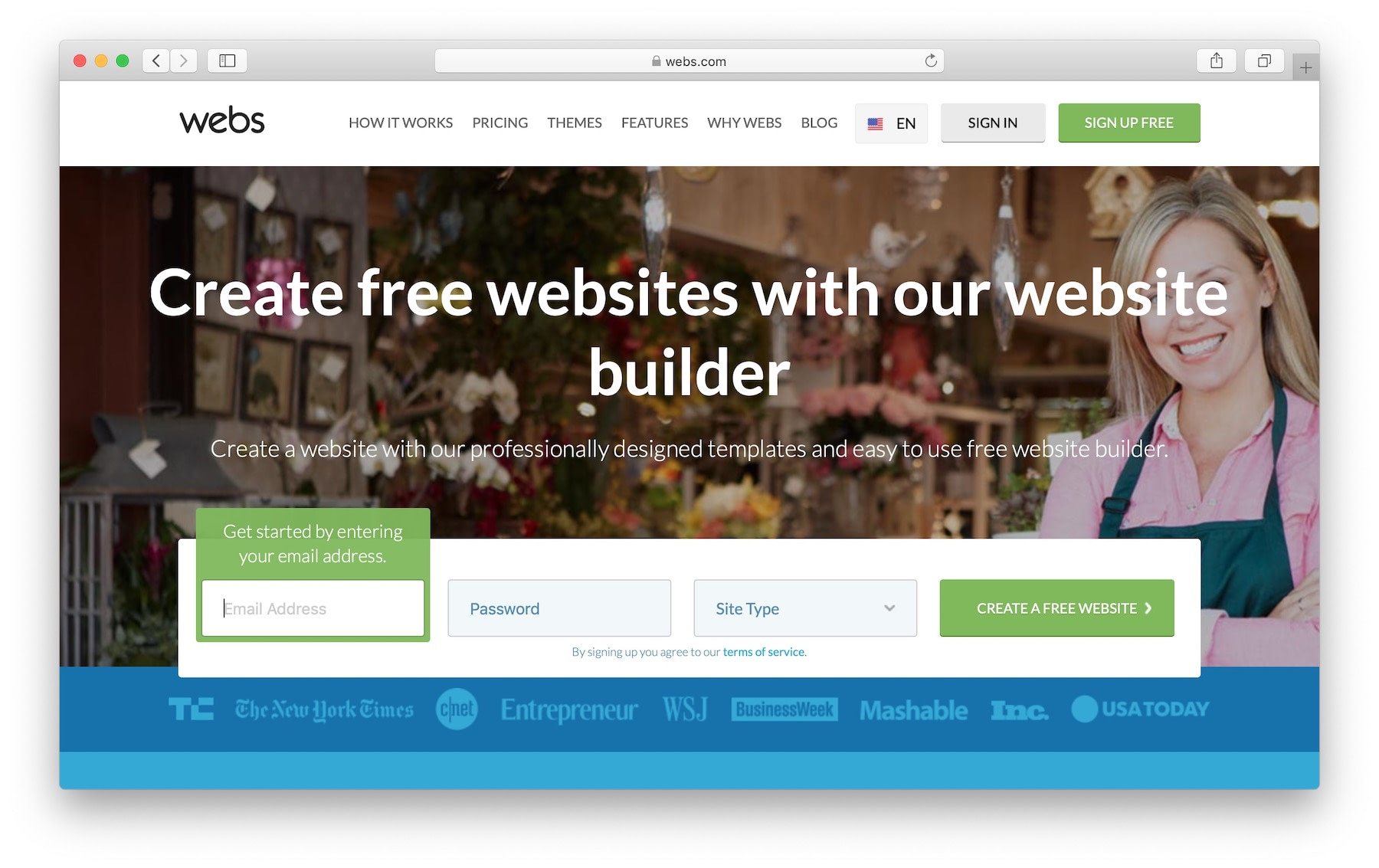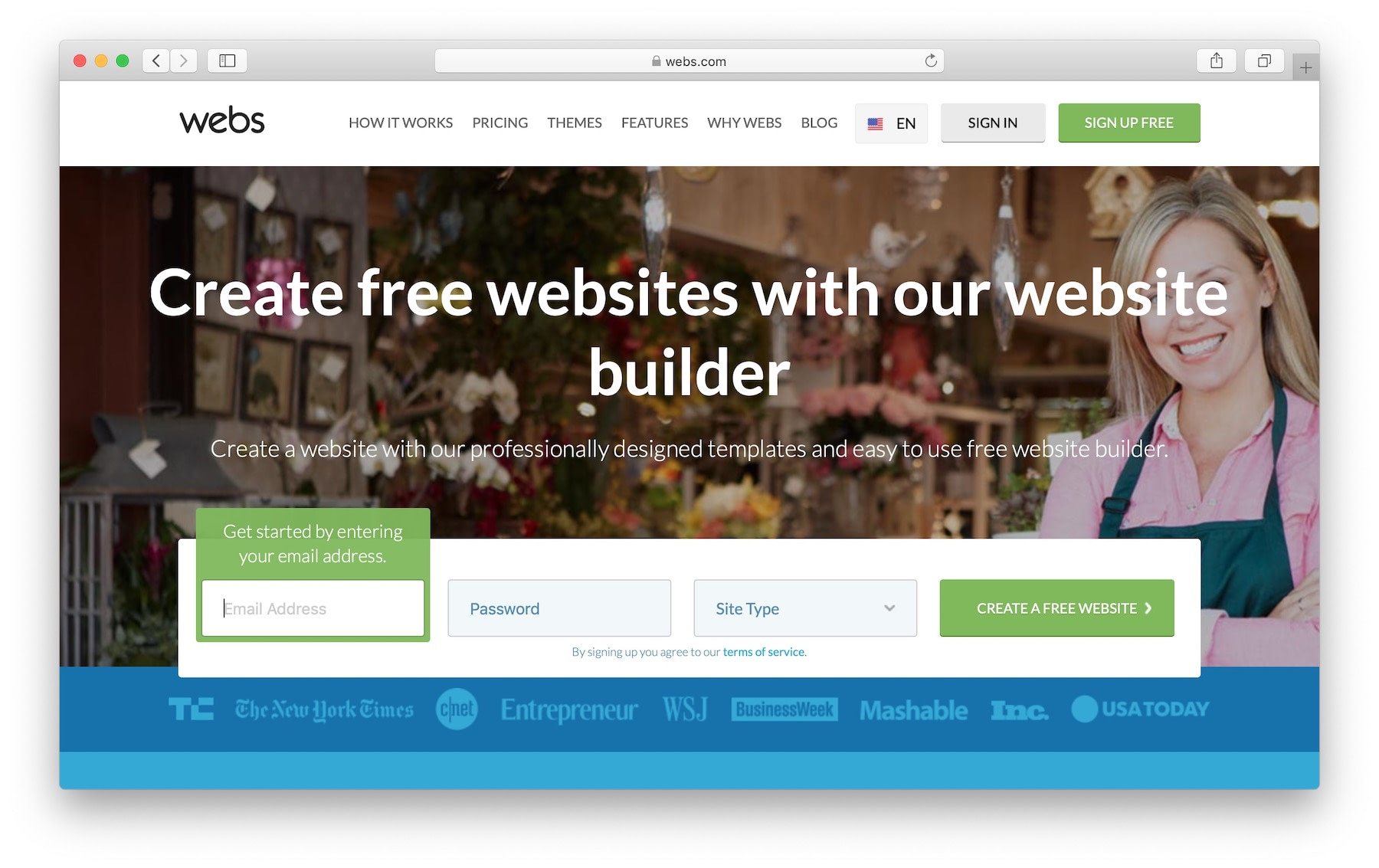 Webs is another tool on the list that's focused on giving you a completely browser-based interface that's fully visual.
Overall, Webs is a nice and easy-to-use editor, and it offers some good options for a decent, good-looking website. If you need a more advanced website, though, solutions like Wix or WordPress are still probably better choices.
🧰 Features
Customizable themes/templates.
SEO tool that will help you optimize the site for Google, Yahoo and Bing.
Social media integration.
Mobile-ready.
Local listing (submits your business information to over 100 local directories online).
Photo and video galleries integration.
Web analytics.
Online store and e-commerce.
Free cloud hosting.
💸 Pricing plans
Based on the plan: Free, $5.99, $12.99, $22.99 (per month).
👍 Pros
The interface is based on drag-and-drop page building, which makes your work a lot easier. Everything is really intuitive.
It has blog and e-commerce sections integrated. It also offers many free themes and layouts.
It also comes with social buttons, widgets, multimedia integration, email subscription, SEO optimization, password protection, and etc.
👎 Cons
If you want to use the HTML editor, modify the footer – adding your own brand name – or have your personal domain name, you will need to go premium.
Webs
🏆 OVERALL SCORE – 7 / 10
Go to top
🛍️ What makes the best website builder for small business?
There are many website builders in the marketplace, but you need one that is designed specifically for creating small business sites. Here is everything a business site builder should have:
Flexibility and features: A superior website builder should allow you to go full DIY on your business website project. You should be able to add/remove any element to/from the site, and you should be able to do that without too much hassle. A good builder should also offer some nicely pre-designed templates for your website. This helps you create a starter site without needing a professional designer's help. For example, take a look at
these examples
built on top of one of the popular website builders. This is the kind of quality you need. eCommerce module with online payments: Getting into eCommerce is one of the main reasons why many small businesses go online in the first place. Therefore, your website builder should let you add an eCommerce store alongside your main website. The builder should also take care of handling the payments for you. This includes processing payments via credit/debit card,
PayPal, Stripe, Authorize.net, Amazon Payments
, or other payment options if you're operating internationally. Apps and integrations with third-party tools: Since website builders are primarily used by non-developers, there should be a lot of plugins or extensions for adding a particular feature. This specific toolset will help boost the functionality of your site. One of the first things that most small business owners will want to do is integrate their sites with Facebook, Facebook ads,
Google Analytics
, an
email service
, Google My Business, and so on. Quality customer support: Customer support is key if you're going to be taking care of your business website all on your own. In case you ever encounter a problem with the builder, you want to be able to reach out to a knowledgeable support team that can help you solve the problem. The best builders in the market offer 24/7 support that's ready to help.
Go to top
🤔 How to choose your best website builders for small business?
There surely are many alternatives out there if you're looking for a website builder for small business. That said, you don't need to sleep on it to make the right choice. Here are a few pointers to help you narrow down your options:
We hope that this guide has helped you select the appropriate site builder for your business. Should you still have any questions, please let us know in the comments below.
9 of the best #website builders #compared for this year 🧐
Click To Tweet
…
Don't forget to join our crash course on speeding up your WordPress site. With some simple fixes, you can reduce your loading time by even 50-80%: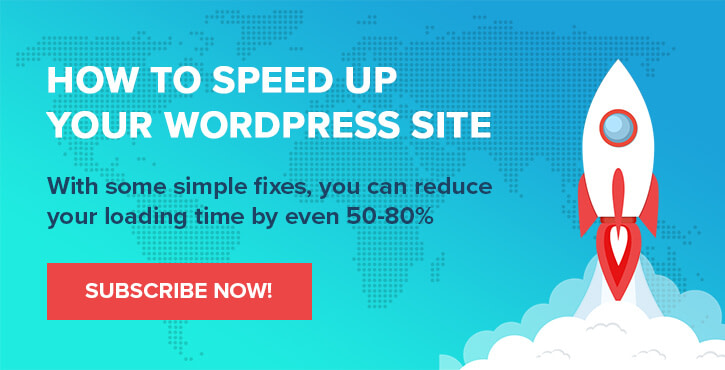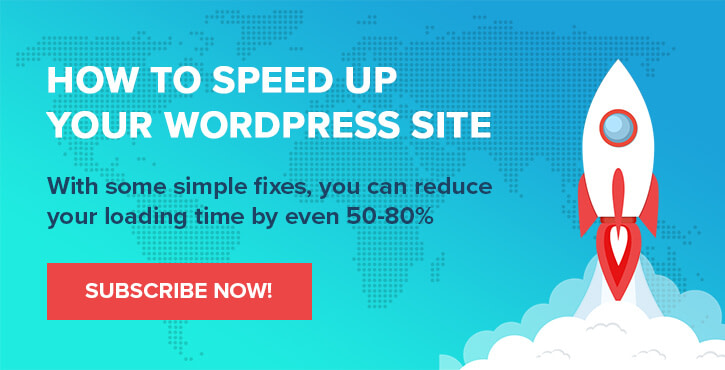 Original text by Adelina Tuca, Pulkit Bhardwaj, and Karol K.
Layout and presentation by Karol K.
* This post contains affiliate links, which means that if you click on one of the product links and then purchase the product, we'll receive a small fee. No worries though, you'll still pay the standard amount so there's no cost on your part.
Was this topic
helpful?
0% of users found this helpful