Why best social media plugins? Well, having a blog on WordPress usually requires more work than just writing. Promotion should be an essential element too. However, it's never enough if you are the sole person sharing your content. It only counts when other people do it too.
So how can you get everybody to spread the word about your content? First of all, by publishing only high-quality posts, and then by inviting your visitors to react and share them to their channels. Here are 30+ of the best social media plugins for WordPress that will help you do that:
Here are some cool #socialmedia plugins for #WordPress
Click To Tweet
Best Social Media Plugins for WordPress:


Revive Old Post has been a mainstay in the social media plugins market for a while now. It's a great way to get your previous content shared on social media regularly and on autopilot.
In short, all you do is activate the plugin, set the time intervals, the networks it should post to, and you're done. From that point on, the plugin works automatically.
(Some of the things you can adjust: what makes an article eligible for sharing, the intervals between posts, posts that must not be shared, how many times an article should be posted, formats, custom scheduling, logs, etc.)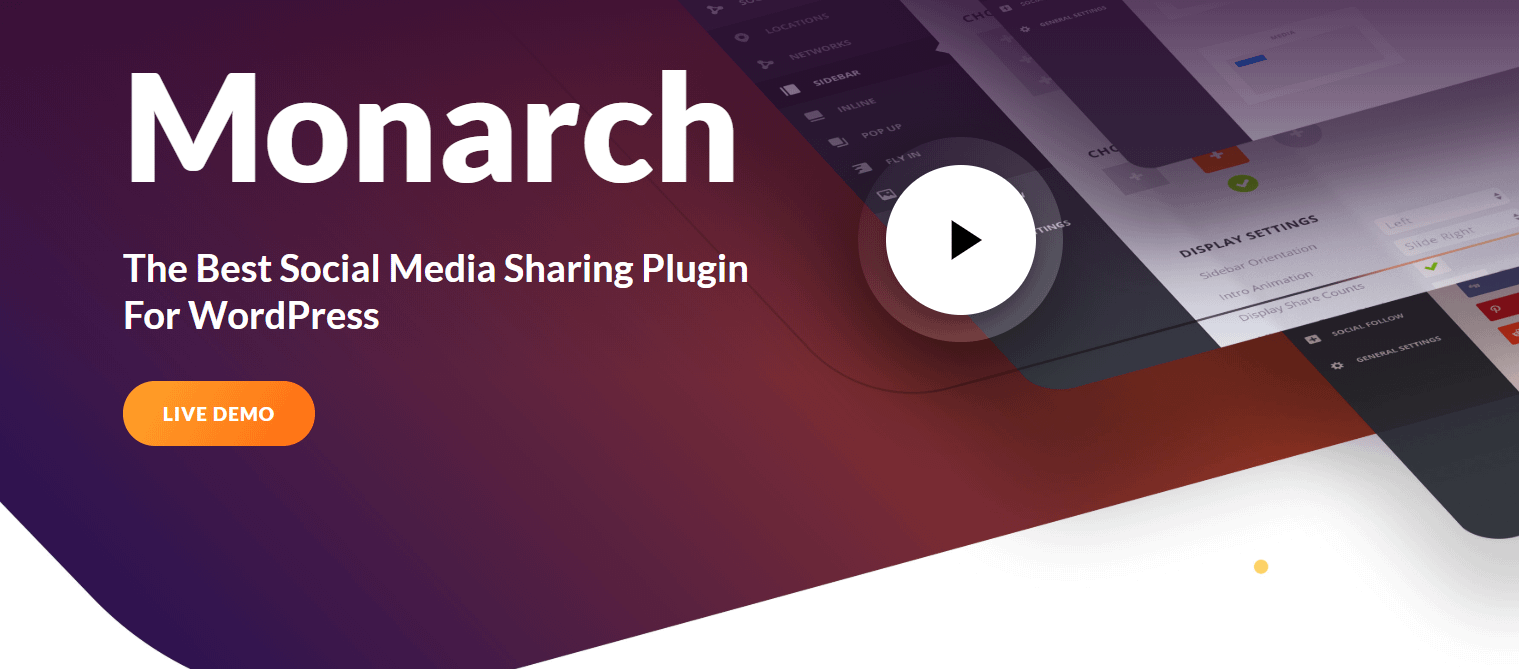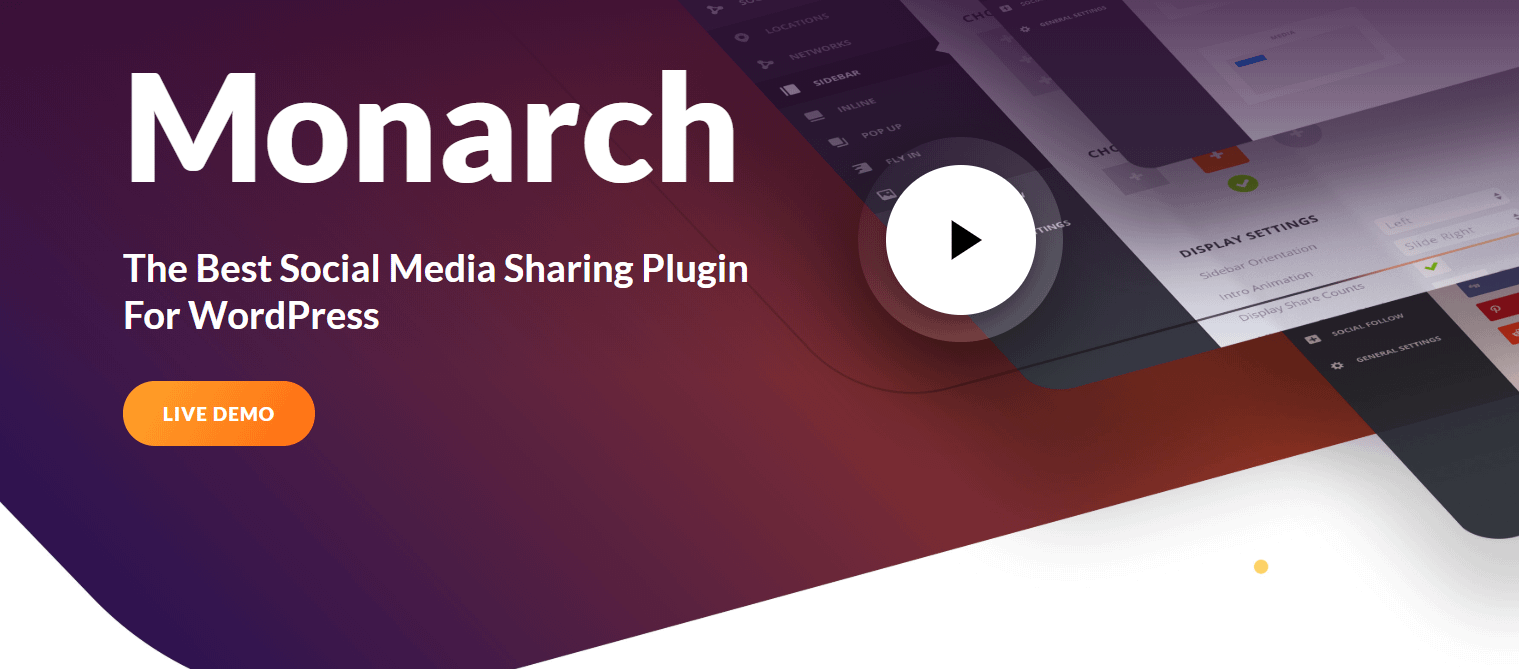 Share buttons … share buttons everywhere! With Monarch – the second entry on our list of best social media plugins for WordPress – you can add social icons anywhere on your site and in any form: floating sidebars, above and/or below content, on images and videos, automatic pop-ups, automatic fly-ins, and more.
You can show each of them in various spectacular ways, and set the exact moment when you want them to appear. Much like subscription pop-ups, but with social media buttons.
3. Super Socializer

Social Share, Social Login and Social Comments Plugin – Super Socializer
Current Version: 7.13.16
Last Updated: April 6, 2021
96%Ratings
60,000+Installs
2.5.0Requires
With this plugin, you can integrate your site with social media in a number of unique ways. To name a few: you can add social login, social comments, custom social menus and like buttons.
By the way, this plugin also provides you with all the social media icons in the world (for every network imaginable).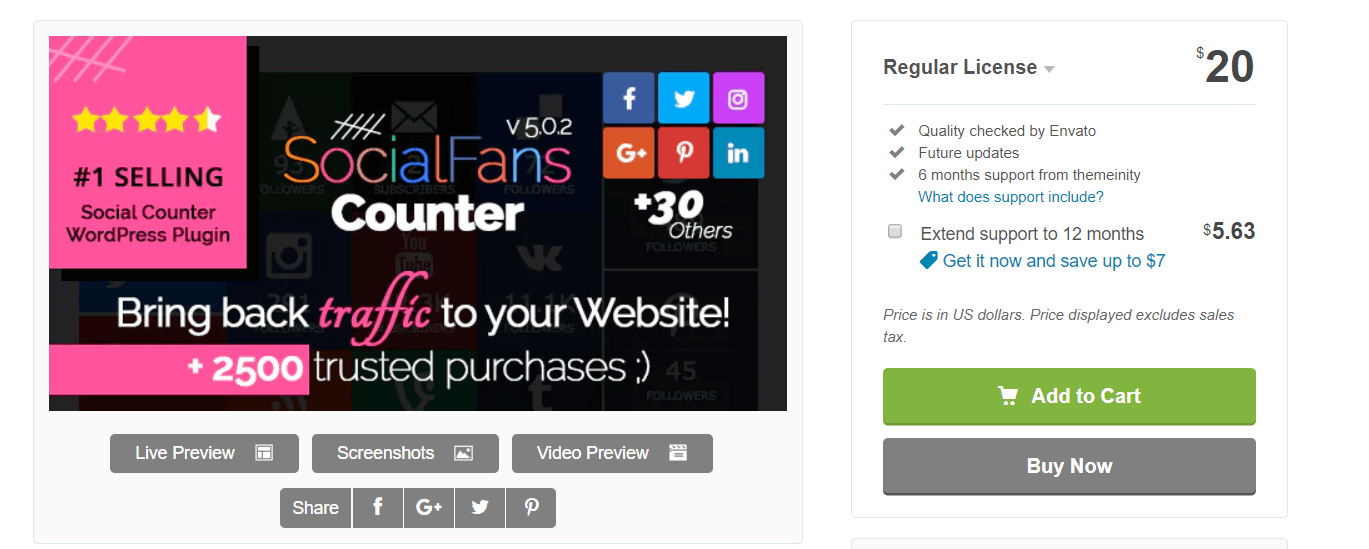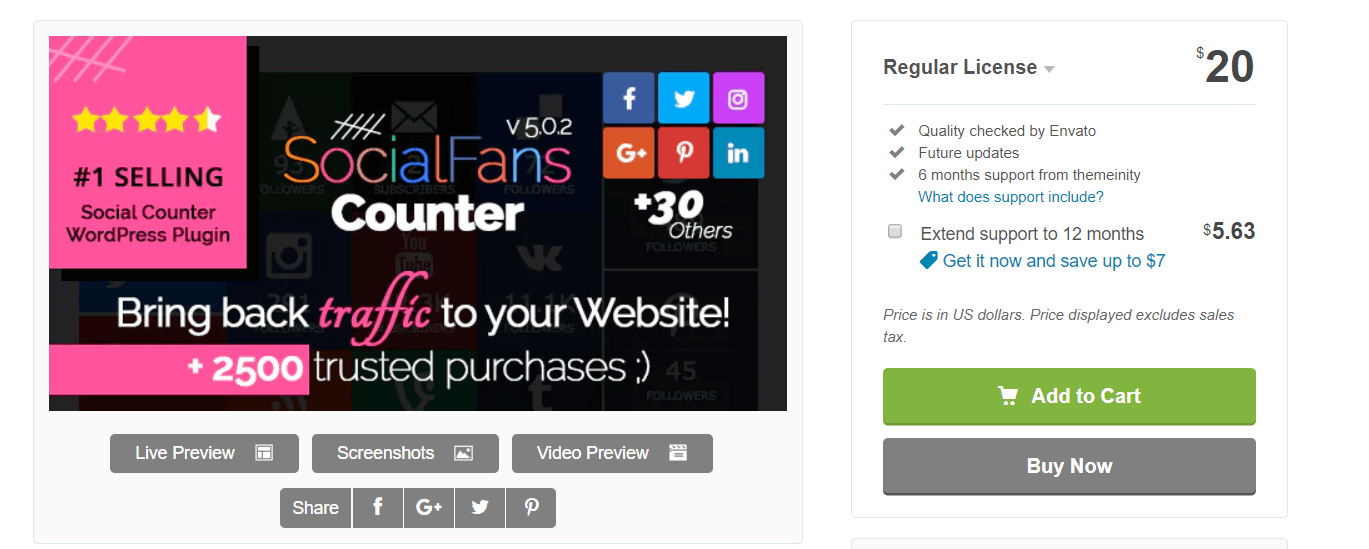 A plugin that displays your fans, subscribers and followers. It works with 30 social networks, most importantly: Facebook, LinkedIn, Pinterest, Twitter, plus 26 other channels.
5. Kiwi
Item not found:"kiwi-social-share"does not exist.
A free WordPress plugin that helps with the sharing of your articles and pages on social media: Facebook, Twitter, LinkedIn, Reddit, Pinterest, Google+, and email. It is easy to manage by all types of users.
Kiwi adds social icons after and before your content (or both at the same time) and comes in four different skins. The plugin is super lightweight and loads very fast. Stay tuned for the widget version!


AccessPress Social Icons gives you lots of different social icons for each network, along with nice customization possibilities, so everything can fit your website's style perfectly.
For instance, you can choose from several Facebook icons that have different designs, some looking simple and elegant, some funny and colorful, and others vintage-like.
7. Social Share Buttons & Analytics by GetSocial

Social Share Buttons & Analytics Plugin – GetSocial.io
Current Version: 4.3.6
Last Updated: March 10, 2021
wp-share-buttons-analytics-by-getsocial.4.3.6.zip
88%Ratings
10,000+Installs
WP 3.0+Requires
This social media plugin comes with 18-ish tools that do different things for your site's social traffic. Some of them are free, others paid.
There's really a lot here, so let me just focus on the most interesting stuff. There are: floating share bars, mobile share and follow bars, smart pop-ups, welcome bars, share tracking, Google Analytics integration, and much more.
8. Mashshare

Social Media Share Buttons | MashShare
Current Version: 3.7.9
Last Updated: March 29, 2021
96%Ratings
40,000+Installs
WP 3.6+Requires
A great plugin that offers a couple of useful things for your site, such as social media icons, share buttons, "total share" counters, and subscribe buttons.
The plugin also comes with free and paid add-ons for: extra buttons, YouTube video share pop-up, sticky share bars, Google Analytics, social share optimization, and more. Why the name? Well, it looks much like the social media module you can find at Mashable.
An interesting plugin that gives you a social graph, similar to what Mashable uses. It illustrates the number of people sharing a particular piece of content on your blog. Apart from that, you also get a standard set of social media buttons.
The idea is to help you drive more traffic by presenting how your articles are doing at the moment (what's hot).
This concludes PART 1 of this list.
Okay, I know that 9 is probably already too many social media plugins to have on a single site. A good approach here would be to not treat this as an 9-course dinner. But instead, a buffet. So, pick only the plugins that you fancy the most. Leave the other ones.
But wait, there's more! We actually have PART 2 of this post published on our new blog: Revive.Social (it's where you can find entries 10-31). We've built the site to give our social media plugins some more breathing room on the web and establish them a completely new brand. Check it out:
32 Best Social Media Plugins for WordPress (PART 2)
Don't forget to join our crash course on speeding up your WordPress site. With some simple fixes, you can reduce your loading time by even 50-80%: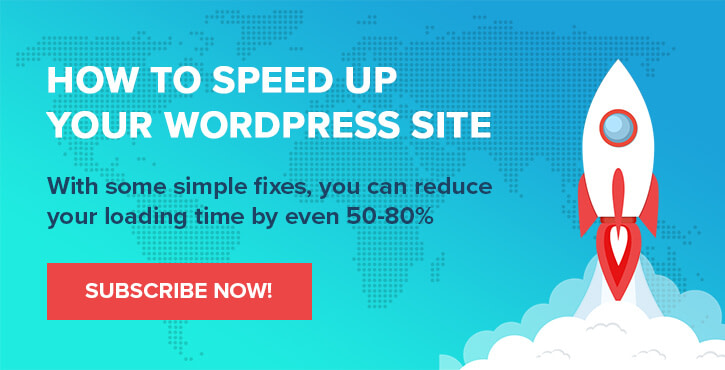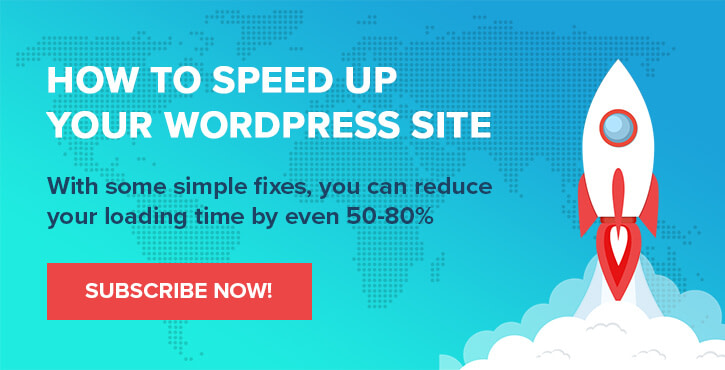 Was this topic
helpful?
0% of users found this helpful