Project management software can be a valuable tool that you can use to create, plan and manage all your projects from start to finish. It can replace all your post-it notes, reminders, notes-to-self, to-do lists and scribbling pads you've been using up until now. Quality project management software can help you stay up to date with what's going on in your organization, what your team is working on and how to best progress to complete your projects.
Software like this works equally well for small teams needing to execute basic works, as well as for enterprise-grade organizations. Obviously, there's no standard project management software suitable for all. It's more of an exercise in matching your requirements to the lists of features of individual software tools.
We'll help you figure this out with a list of desirable features that the best project management software should offer.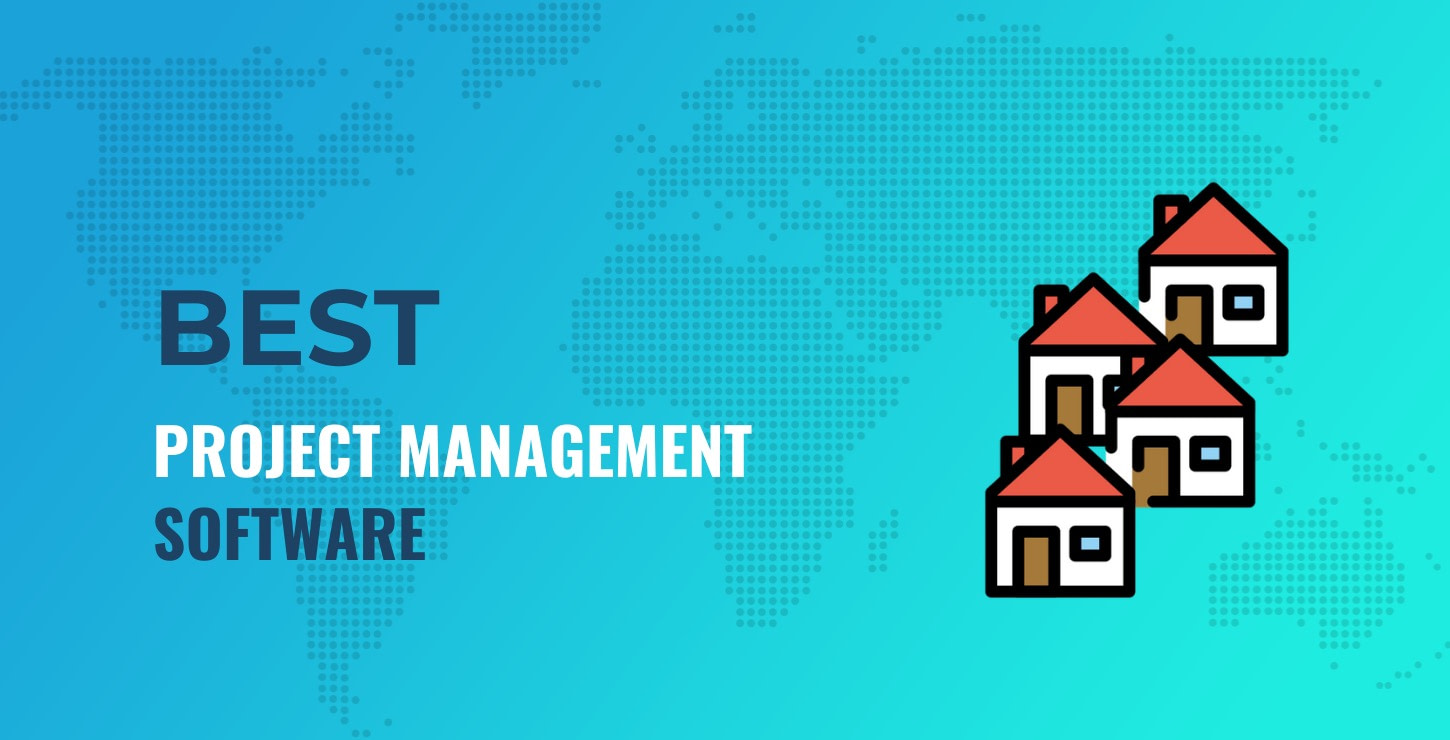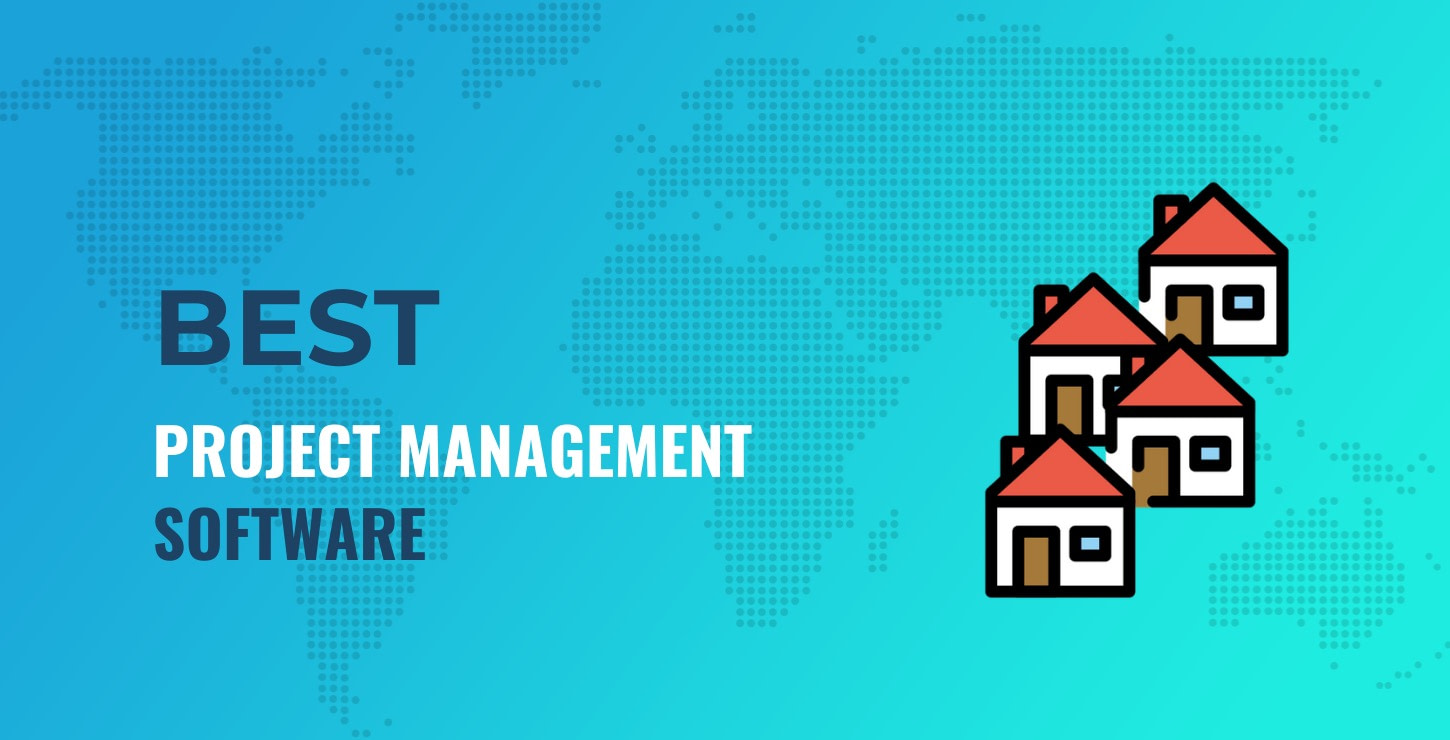 Features to look for in project management software
At the very basic, project management software should cover team collaboration, task management, support file management and email integration. Complex projects might require additional features like scheduling, resource management, workload distribution, financial management and real-time tracking.
Here's what's usually on the table with project management software:
Task management – allows you to plan, create and manage a list of tasks from start to finish, including subtasks and recurring tasks.
Scheduling tasks – including mapping critical paths and setting up milestones.
Manage workload and set up dependencies – add team members, assign users to tasks.
Project tracking on dashboards – get a clear line of sight across projects using Kanban boards, Gantt charts and similar tools.
Collaboration tools – you want to be able to share emails, files, discussions, links, updates, messages, edits and comments among team members and externally.
Email notifications – triggered when set events occur in the system.
Resource management – of people, material and budget, cost-to-completion tracking.
Time tracking – to measure employee or billable hours. Good if you can export this to payroll software.
Mobile apps – especially for remote locations and team members on the move.
Third party integrations – access your existing apps from within the software.
Reporting – both to team members and customers.
User control and security – especially for enterprise grade projects.
This list of features can be intimidating, but your tool doesn't need to have all of them. Treat the above as your buffet of things available – you're probably going to end up enjoying just a portion of them.
The first thing you should think about is whether you need a cloud-based tool or an in-house solution that installs on your local computers.


Best project management software: 20 of the top tools 🏘️ Click To Tweet


Cloud-based software has the advantage of being accessible via a browser or mobile apps from any location. Further, payment is via a subscription model (usually on a per-user basis, with discounts for annual payments). Tools like this many offer a free trial or a forever-free plan that can work for individuals and small teams.
Check out our previous articles: JIRA vs Trello vs Asana vs TeamClerk for more insights on these popular solutions and Free Jira Alternatives if you have a limited budget.
To help you make your ideal selection and pick a project management software that fits, we've narrowed down the list to only the tools that have earned their spot on the market and have proven to deliver good results.
Best project management software
💸 Pricing:
A forever-free package; Business Class package at $12.50/mo/user; Enterprise at $17.50/mo/user, rates decrease the more users you have.
🧰 Key features:
Create a board for any project and invite your team
Add comments, attachments and due dates to cards
Unlimited boards and board templates
Advanced checklists
Map view, calendar view
Card Repeater, 100+ app integrations
Scheduled commands (calendar and due date)
Varying levels of automation
Advanced admin permissions, deactivate members
2FA, Domain restricted invites
💸 Pricing:
Basic pack at $10/mo/user; Standard $12/mo/user; Pro $20/mo/user. Minimum 3 users.
🧰 Key features:
Unlimited free viewers and boards
Multiple project management templates
Automate routine work like due dates and update notifications
Advanced account permissions
Data driven insights
Integration with multiple apps
Timeline and calendar views
Communication with context
Activity log for varying periods
💸 Pricing:
A forever-free basic plan for individuals and new teams; Premium $13.49/mo/user; Business $30.49/mo/user.
🧰 Key features:
Track company goals and milestones collectively
Visualize movement of your work through various stages
Use timeline to plan and track work
Automate tedious manual tasks
Streamline work requests
Calendar view to check schedule
Monitor status in real time
Manage your team's workload
100+ integrations
Convert common processes into templates
💸 Pricing:
30-day free trial; Beyond that, a flat rate of $99/mo.
🧰 Key features:
All projects kept organized by default
Message boards, to-dos, automatic check-ins and more for every project
Integration with many third-party tools
Centralizes your notifications
Managers can keep tabs on milestones, tasks and team members
Hill Charts to show exact project status
Space to make announcements, store employee documents and socialize
Unlimited projects, users and clients
Advanced client access
500GB storage space, project templates
💸 Pricing:
For individual and small teams it ranges from $8/mo to $78/mo; Nozbe Teams is free for up to 5 users and 5 projects, Beyond this, rates increase with number of users.
🧰 Key features:
All-in-one hub for team communication
Create unlimited project sections
Add tasks and assign people
Add attachments or comments to tasks
Invite non-team members to work with you
Integrations with many other tools
Secure infrastructure
Advanced productivity reports
Store documents, data and files on your account
Nominate an unlimited number of team admins
💸 Pricing:
Free plan for 2 users; Pro and Business packages at $12/mo.user and $18.75/mo/user.
🧰 Key features:
Kanban boards to plan and track projects
Sort, tag and organize tasks
Delegate responsibilities to team members
Visual project timelines
Create task dependencies and set filters
Detailed productivity reports
HD video meetings
Store and share files
Comments and conversations
Workspace templates
You may also be interested in:
💸 Pricing:
Free for 5 users; Professional at $9.80/mo/user; Business at $24.80/mo/user.
🧰 Key features:
Custom fields and workflows
Shared real time reports with scheduled notifications
Report templates and graphical analysis
Request forms
Project and task approvals
Calendars and time tracking
User groups and permissions
Salesforce integration
Branded workspace
50GB storage; 15GB video downloads per month
💸 Pricing:
14-day free trial; Professional package at $45/mo/user paid annually.
🧰 Key features:
Internal and external dashboards
Document storage
Virtual members
100 clients, 2000 active tasks
Google Drive, Dropbox integrations
Comments with tasks
Time tracking
Analytics
Access to API
Drag and drop prioritization
💸 Pricing:
Standard $3/mo/user; Express $4/mo/user; Premium $5/mo/user; Enterprise $6/mo/user.
🧰 Key features:
Task management
Task automation
Time tracking
Social project management
Charts and reports
Project administration
Issue tracking
Gantt charts
Project timesheets
Mobile project management app
💸 Pricing:
Basic cloud-based plans start at $7.50/mo/user; Higher plans at $22.60 and $41.50; On-premise solutions cost $619.99.
🧰 Key features:
Interactive dashboards
Dynamic scheduling
Visual representation of projects
Easily create automated workflows
Uses secure, flexible platform, Azure
Build visual, interactive roadmaps
Granular detail for each task
Powerful, customizable reports
Grid, Board or timeline view
Timesheet submission and resource management
💸 Pricing:
A forever-free plan for up to 5 users and 2 projects; Pro plan at $12.50/mo/user; Premium at $22.50/mo/user.
🧰 Key features:
Dashboards and Gantt charts
Workload management
Project time budget
Burndown reporting
Subtasks, dependencies and milestones
Board view and calendar view
Task templates and project templates
Tags and filters
Project owner and updates
Time tracking
💸 Pricing:
Starter at $49/mo; Pro at $99/mo; Business at $149. Rates are not linked to number of users.
🧰 Key features:
One comprehensive tool for project management
Set goals and timelines
Automating progress
Kanban, list and swimlane views
Real-time team collaboration to share ideas and collect feedback
Access and share files
Create tasks directly from project discussions
Direct messaging
Time tracking and reporting
Customize project home screen to fit your workflow
💸 Pricing:
A forever-free for 10 users; Standard at $7/mo/user; Premium at $14/mo/user.
🧰 Key features:
Scrum and Kanban boards
Customizable workflows
Agile reporting
Roadmaps and advanced roadmaps
Advanced permissions and automation
Password policies and session duration management
Audit logs and admin insights
Project archiving
Encryption in transit and at rest
Anonymous access and IP allow listing
💸 Pricing:
A single cloud-based plan at $25/mo/user; On-premise is $450/user – one time payment.
🧰 Key features:
Collaborate to manage projects, resources and processes
Track project requests
Custom fields, workflows and KPIs
Dynamic planning with scheduling tools
Interproject dependencies
Multiple resources per task
Project tracking via dashboards
Automatic email alerts
Project accounting
Dynamic dashboards and reports
💸 Pricing:
Small office $11.95/mo/user; Business $18.95/mo/user.
🧰 Key features:
Convert project into estimates
Milestones and critical path
Resource calendar views
View all tasks across projects by priority, due date or project using Kanban boards, Gnatt charts and similar tools
File management
Time tracking and invoicing
Reporting
Set up dependencies
Integration with popular apps
Set task priorities and task hours budget
💸 Pricing:
A forever-free plan limited to 100GB of storage; Unlimited plan at $9/mo/user; Business at $19/mo/user.
🧰 Key features:
World-class feature customization
Guest user with read-only access
Automations, sprint automations and mind maps
Monitor goals and manage strategy
Import existing projects
Events and reminders
Resource management
Time tracking
Unlimited users, storage and tasks
Multiple view formats – list, board, box, and more
💸 Pricing:
Two editions are available – Unlimited and Enterprise. Price available only on request.
🧰 Key features:
Configurable workflow automation
In-context collaboration
Centralized digital proofing and approval process
Clarizen Bot to increase engagement across other collaborative apps
Automate repetitive processes, workflows and alerts
Track and report on time and expense
Real-time visibility enables data-driven decisions
Unlimited projects and cases
Resource management and financial planning
Permissible number of business rules
💸 Pricing:
Two packages at $45/mo and $89/mo, no per-user fee.
🧰 Key features:
Choose a project manager for notifications and accountability
Custom roles with prescribed responsibility and access
Prioritize tasks with deadlines and labels
Kanban boards and Gantt charts for visualization
Integration with your existing apps
Markup tools to review and annotate files
Personalize your ProofHub account
Choose a language for your interface
Time sheets, time estimates and time tracking
Chat facility for quick conversations
💸 Pricing:
A starter suite for free; $69/mo for 24 users.
🧰 Key features:
Automatic task time tracking
Calendar task display
Task counters and reports
Deadline control and rating by supervisor
Task dependencies and tasks from emails
Comes with several dozen integrations
Project calendars and interactive printable Gantt charts
Team chat and video conferencing
Extranet groups for external users
Billable hour tracking and invoices
💸 Pricing:
Free for 5 employees; Basic $9/mo/user; Plus $14/mo/user; Premium $24/mo/user.
🧰 Key features:
Content, context and conversation in one place
Updates in real time
File sharing integrated into every area
Open, private and employee workspaces
Podio chat and instant messaging
Video and audio calling inside Podio
Personal tasks for individual team members
Customizable calendars for overview
Import and export to Excel
Open API that you can build on
Was this topic
helpful?
0% of users found this helpful