Any successful store requires a solid Point of Sale (POS) system to receive payments from walk-in customers as well as online sales. A POS system is usually an additional tool/software built over eCommerce stores or payment processing tools. While they may have started off as mere cash registers, they have come to pack a lot more punch nowadays. The best POS system solutions record sales data, manage inventory, generate reports, store customer contact data and more.
One advantage of working with only the best POS system(s) is that you do not have to maintain elaborate hardware at different locations. Moreover, you can tailor it to suit your needs – use it simply as a cash register or, a complete POS system that communicates with back-end accounting systems and handles different payment methods.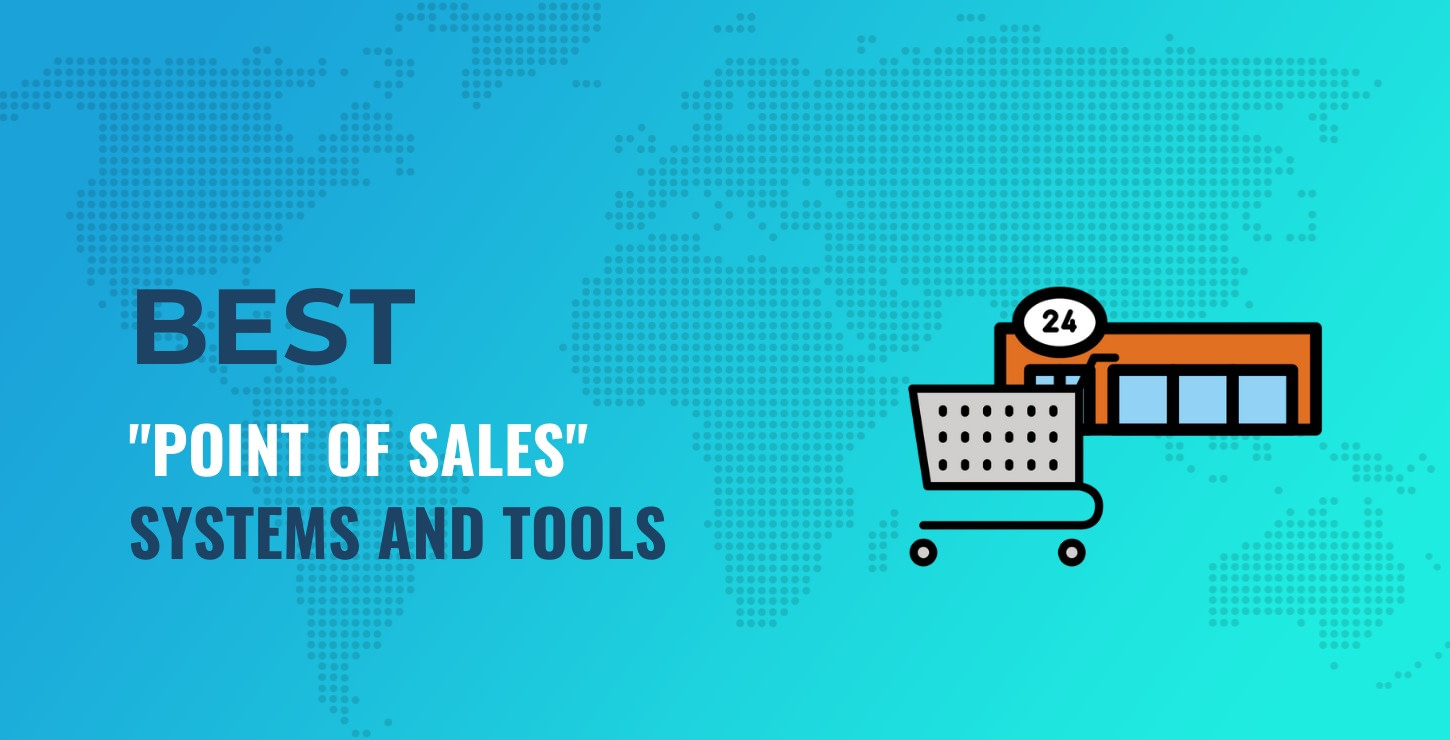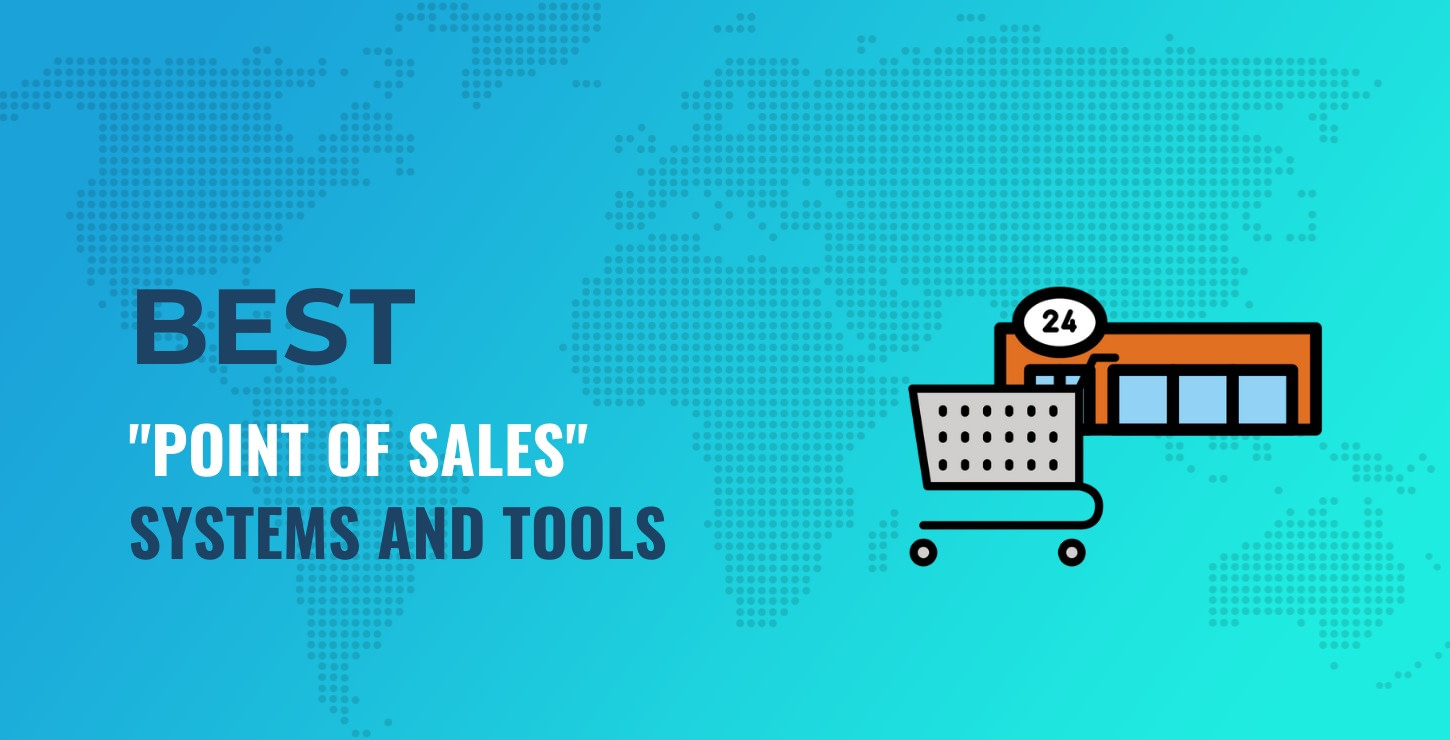 As for the specific best POS system software, there's a lot out there to choose from. Based on your needs, your ideal tool can be installed on local computers or hosted in the cloud. Whatever the level of complexity, here are some desirable features that any tool that wants to call itself the best POS system should offer:
Storing customer contact data
Allowing for returns
Managing inventory
Ability to track sales and issue receipts
Offering coupons, loyalty perks, and gift cards
Performing back-office functions like tracking employee productivity and detecting sales trends
Analytics and reporting
Supporting different payment methods – cash, checks, credit cards
Apps for different types of devices
Compliance with PCI DSS standards (Payment Card Industry Data Security Standards)
Integrations with other software, particularly payment processors, back-end accounting systems, and CRM
eCommerce integrations with popular systems
Hardware support for barcode scanners, card swipers and cash drawers
Product support for the POS system itself
Apart from the above, one more thing to consider is different POS systems' approach to payment processing. Some handle everything on their own (via proprietary software) and some use third-party payment processors, which sometimes means additional fees for each payment done. These are the kind of things that you need to look into before committing to your ideal, best POS system.


10 best 'Point of Sale' (#POS) systems and tools in 2021 🛒🛒🛒 Click To Tweet


Best POS system in 2021
💸 Pricing:
Free to use, no monthly fees. 10¢ + 2.6% as processing charges for every payment collected.
🧰 Key features:
Automatically creates customer profiles and loyalty programs
Add employees and locations easily
Connect to popular third party apps
Inventory management
Customizable real-time reports
Add as many locations as you want
Manage multiple locations from the online Square dashboard
Multiple ways to accept payments
Send custom invoices to customer inboxes
Fund transfer and refund processing
💸 Pricing:
The Lite version is included in all Shopify plans. Pro plans at $89 / mo / location.
🧰 Key features:
Mobile POS and hardware accessories
Customer profiles
Order and product management
Unlimited store staff
Unlimited registers
Smart inventory management
Omnichannel selling features
Staff roles and permissions
In-store analytics
Shopify Payments built into plans
💸 Pricing:
Basic Pack at $69 / mo, Essential at $99 / mo, and Advanced at $199 / mo. Annual payments get you $20 x 12 discount for all plans.
🧰 Key features:
Accept all payment types
Robust reporting to build a data-first business
Online ordering
Gift cards
QuickBooks integration
Free credit card reader to eligible merchants
Track all sales on mobile
Customizable payment processing solutions
Unlimited inventory items
Get paid via text messages
💸 Pricing:
Five packages at $99, $129, $149, $199 and $259 monthly. Rates go down by $30 / mo if you opt for Lightspeed payments. In that case, you can also get additional registers at $29 / mo.
🧰 Key features:
Free terminal included if you opt for Lightspeed Payments
Sell seamlessly online and in stores
Omnichannel loyalty
Connects to accounting software
50 built-in retail reports
Order and manage stock from within the POS
Accept all payment methods
Lightspeed subscriptions for recurring revenue
Smart retail inventory management tools
Manage multiple locations
💸 Pricing:
Packages at $119 / mo and $159 / mo with discounts for annual payment.
🧰 Key features:
Multiple locations and registers
No transactions fees
Real time inventory management
Secure cloud backup
Reporting and analytics
Integrated payments
Unlimited products and users
Promotions and gift cards
Add-ons and eCommerce channels
Multi-outlet retail management
You may also be interested in:
💸 Pricing:
One time purchase: Basic at $1,200, Pro at $1,700 and Multi-store at $1,900. Hardware sold separately.
🧰 Key features:
Accept contactless payments
Track and manage inventory
eCommerce integration
Manage customer data
Advanced reporting, including 'by store'
Generate purchase orders
Rewards and loyalty program
Manage multiple stores
Built-in tools to cultivate customer relations
More hardware and tablet options
💸 Pricing:
Complete solution at £799 / mo or £47 / mo.
🧰 Key features:
Automated real-time clock counts
Cash register and printer included
Track single item performance
Create automatic purchase orders to restock
Full barcode management
Data insights from any device or location
Integrate with popular eCommerce and accounting solutions
Build reward programs and customer loyalty
Integration with most payment providers
Suitable for retail and hospitality
💸 Pricing:
Price available only on request. Estimates peg it at about $60 with additional charges for extra registers and an activation fee.
🧰 Key features:
Cloud-based iPad POS system
Bindo storefront
Inventory management
Reward program, store credit and gift cards
Customer data
Detailed metrics and analysis
Credit card processing options
Manage stores across multiple devices using online dashboard
Sell online or through a marketplace
A range of hardware options
💸 Pricing:
Licenses start at $69 / mo. Add-ons like reservations, online ordering, gift cards and payments available separately.
🧰 Key features:
All-in-one restaurant POS
Online ordering
Menu and table management
Kitchen and customer-facing displays
Reporting and analytics
Personalized marketing, multiple reward options
Tableside ordering
Restaurant inventory management
Web app with mobile payment options
Unlimited users and logins for staff and management
💸 Pricing:
Software costs start at $99 / mo / terminal. Onboarding costs $674 plus flat fees for processing.
🧰 Key features:
Cloud-based iPad POS system
Suitable for coffee shops, restaurants, quick services
Online ordering
Self-service kiosks
Mobile order takers
Loyalty program
Customer display systems
Gift cards
Employee and delivery management
Kitchen and table management
💸 Pricing:
Packages start at $69. Higher packages at $99 and $189
🧰 Key features:
Built specifically for restaurants
Cloud-based access
Competitive flat rates on all transactions
Restaurant grade spill-proof hardware
Hand-held technology for tableside service
Menu management that includes time countdown
Restaurant team training and Go-live support
Cloud-based real time reports
Loyalty and gift cards
Open integrations
Was this topic
helpful?
0% of users found this helpful