Starting a business? Well, as it turns out, you don't really need to hire a graphic design agency, or perhaps hold a design contest, to come up with the best logo for your business. And no, you don't require a huge budget or specialized design skills either. You just need to find yourself the best logo maker for your brand.
That's precisely what Sergey Brin, one of Google's founders, did back in 1998. Using a free open-source graphics editor called GIMP, he managed to design what is, today, one of the world's most recognizable logos.
Now, fortunately for you, today's logo makers are much more advanced. So much so that many of them have even morphed into AI-based logo generators.
We've taken the time to test out all the dominant tools in this space. And, as a result, we've finally compiled a list of ten of the best logo makers in 2021. Feel free to tag along as we review them one by one.
Skip to the tools:
10 best #logo makers compared for #brand building on any budget 🎨🖌️
Click To Tweet
What to look out for when choosing the best logo maker
If you're looking to identify the best logo maker for your brand, here's what you should consider. These are the four main factors we've used to compare different solutions before coming up with a conclusive list of the top logo tools.
👐 Ease of use: Logo design tools should be simple enough to be used without any technical knowledge or design skills. You should be able to generate and edit brand logos right off the bat.
💸 Cost: The best logo creators in the industry provide real value through reasonably-priced packages. Some solutions even go as far as offering a free logo maker – but with paid file downloads once the editing process is done.
🎨 Logo editing: The best logo generators are accompanied by flexible logo editors that are capable of extensively customizing the finer details.
⏬ Logo download options: Once you identify a perfect logo design, and perhaps even customize it further, you should be able to download it in your preferred format. The best logo designers support multiple file formats at different prices. The more you pay, the wider the range of download options.
That said, here are the 10 best logo maker tools that you might want to try out in 2021 (in no particular order):
Best logo makers in 2021
Now that we've discussed the value of logo makers, let's look at the ten best options. The one that's the best fit for you will at least partly depend on your budget, but they all offer somewhat similar features.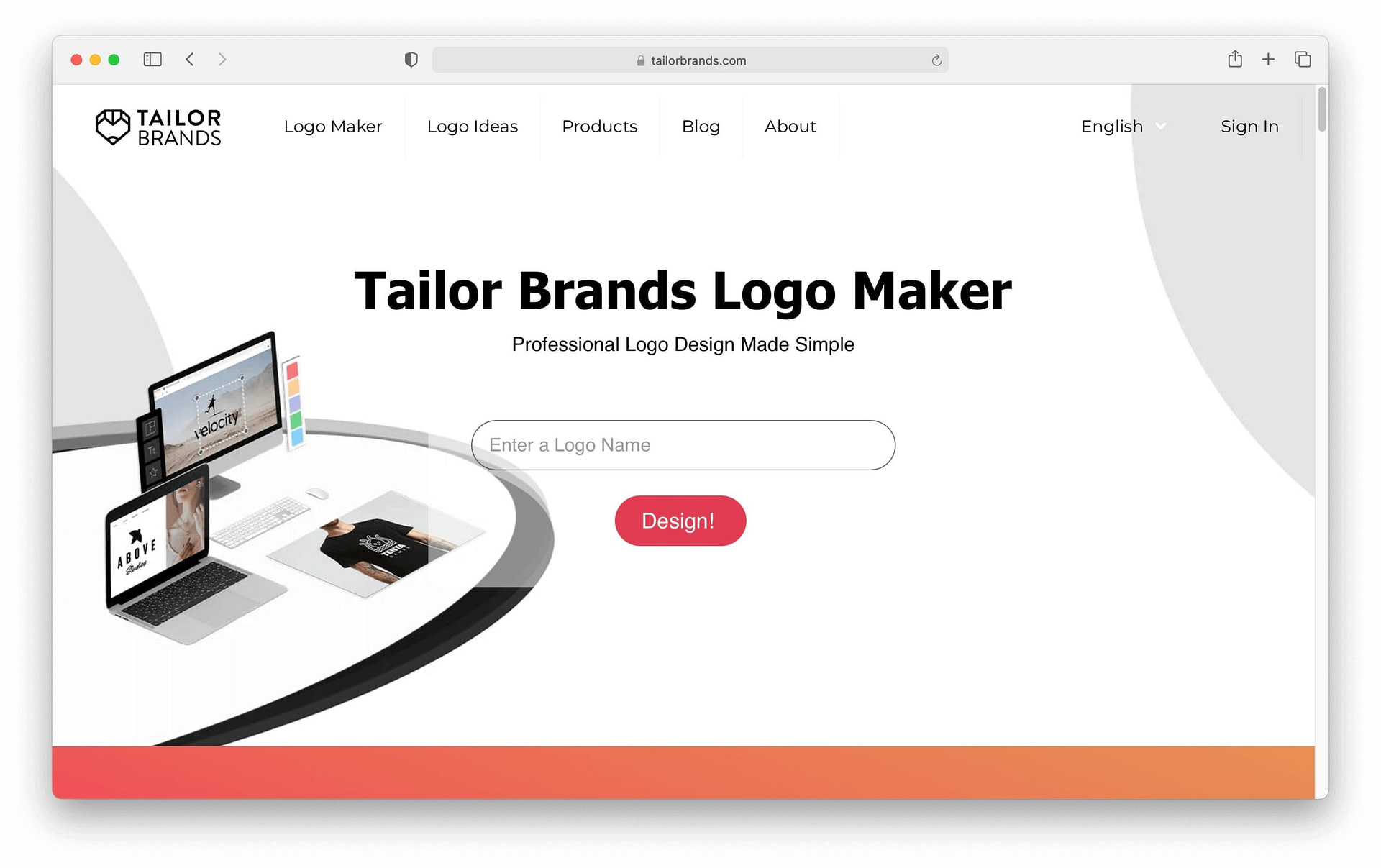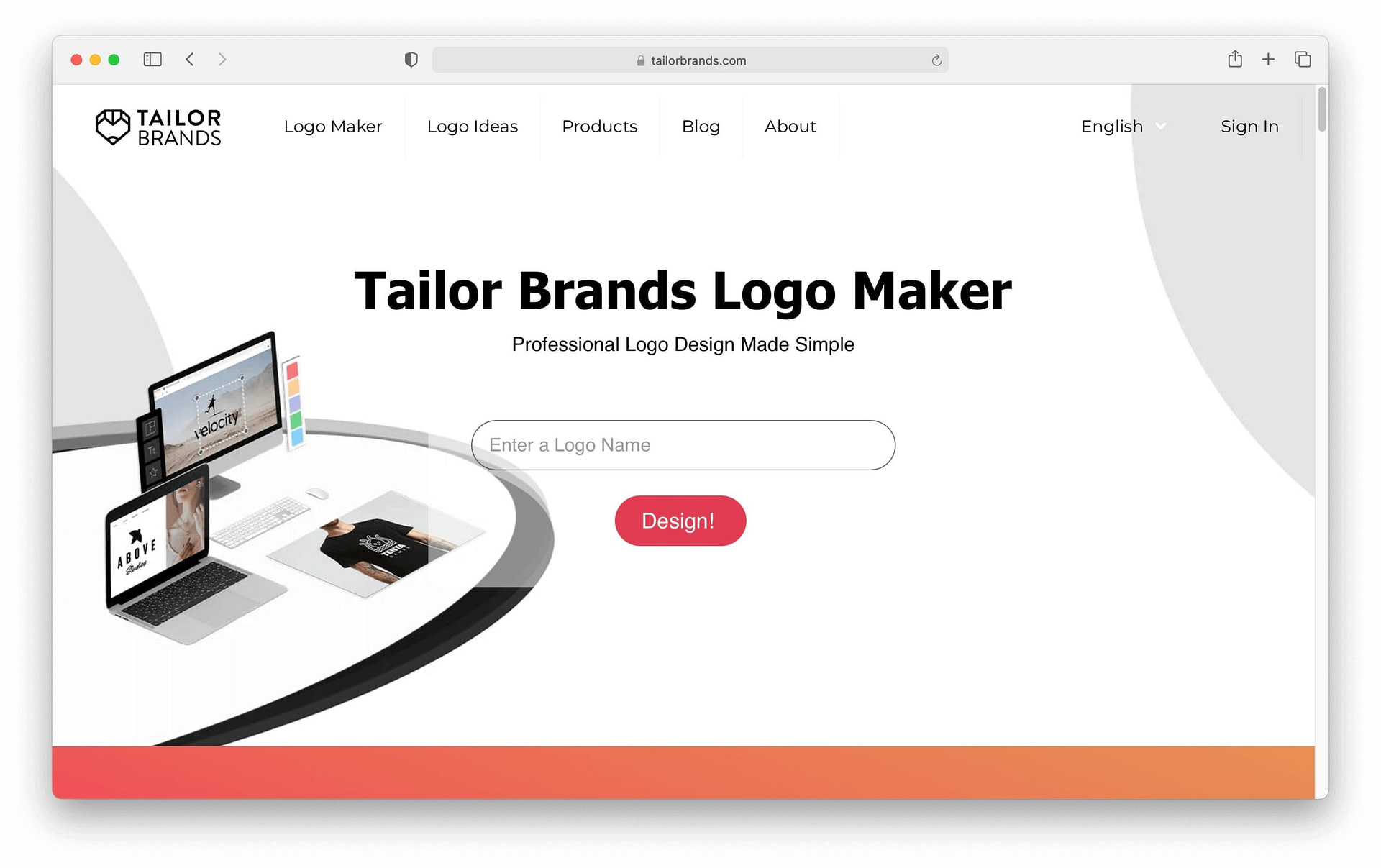 Tailor Brands happens to be one of the simplest and cheapest logo makers in the industry.
You just need to enter your company name, specify the business field, select your design preferences, and voila! The AI-based logo designer will automatically generate a host of logo options to choose from.
Well, I found most of them to be pretty elegant. Plus, I liked the fact that Tailor Brands further gives you an easy-to-use editor for customizing the logos you select.
Tailor Brands features ⚙️
AI-based logo generator.
Capable of generating initials-based, text-based, and icon-based logos.
Free logo generation and editing.
Logo downloads in multiple file formats and iterations.
Intuitive logo editor that supports basic customizations.
Optimizes the logo designs for social media sites, business cards, banners, and general ads.
Tailor Brands pricing 💵
Thankfully, it won't cost you even a dime to generate or customize logos with the Tailor Brands logo creator. You'll only incur charges when you need to download the logos.
But, get this; full ownership rights accompanied by high-quality image downloads can cost you as low as $3.99 a month. Otherwise, you could pay as much as $49.99 per month for Tailor Brands' full scale of branding tools.
Visit Tailor Brands
Go to top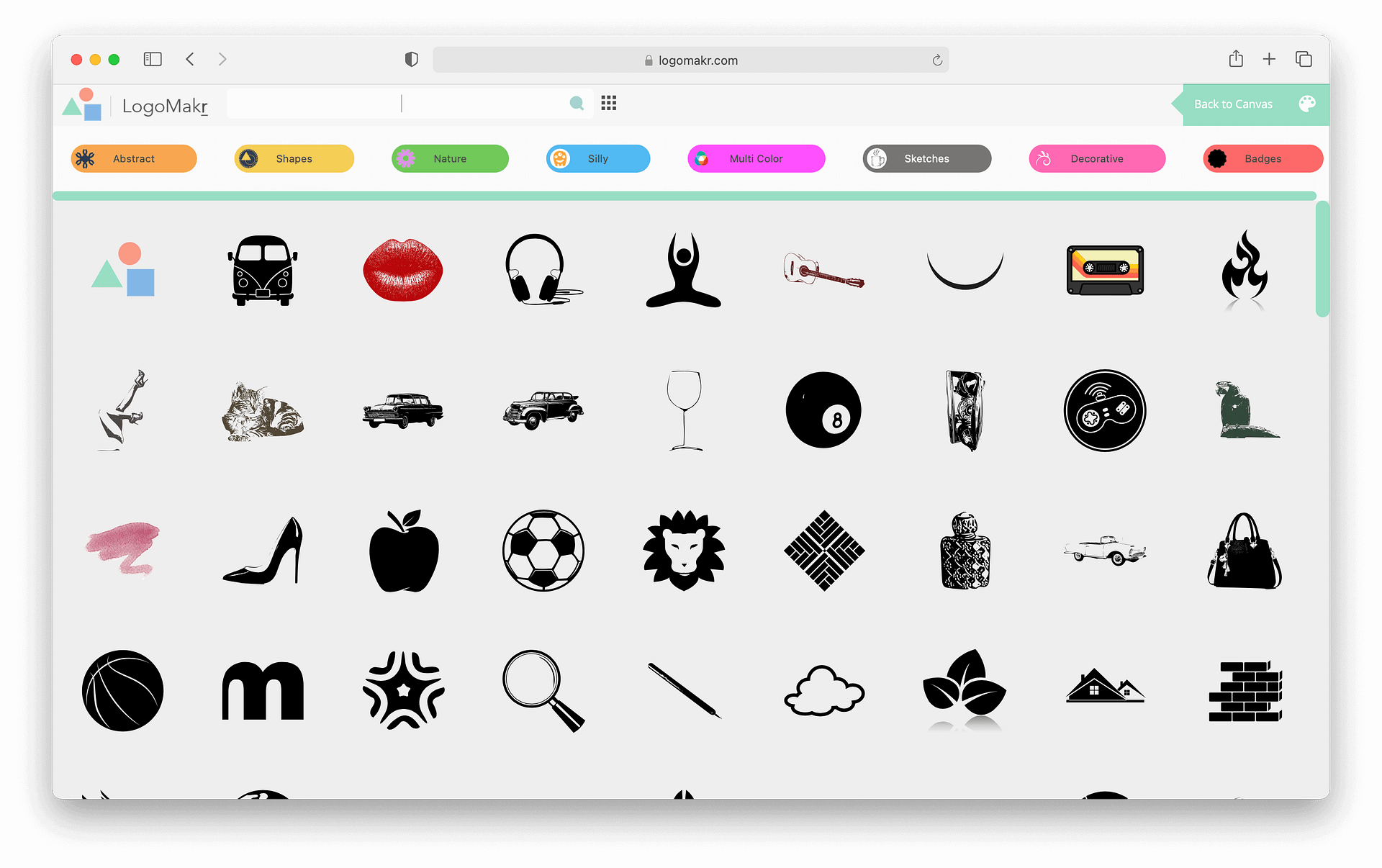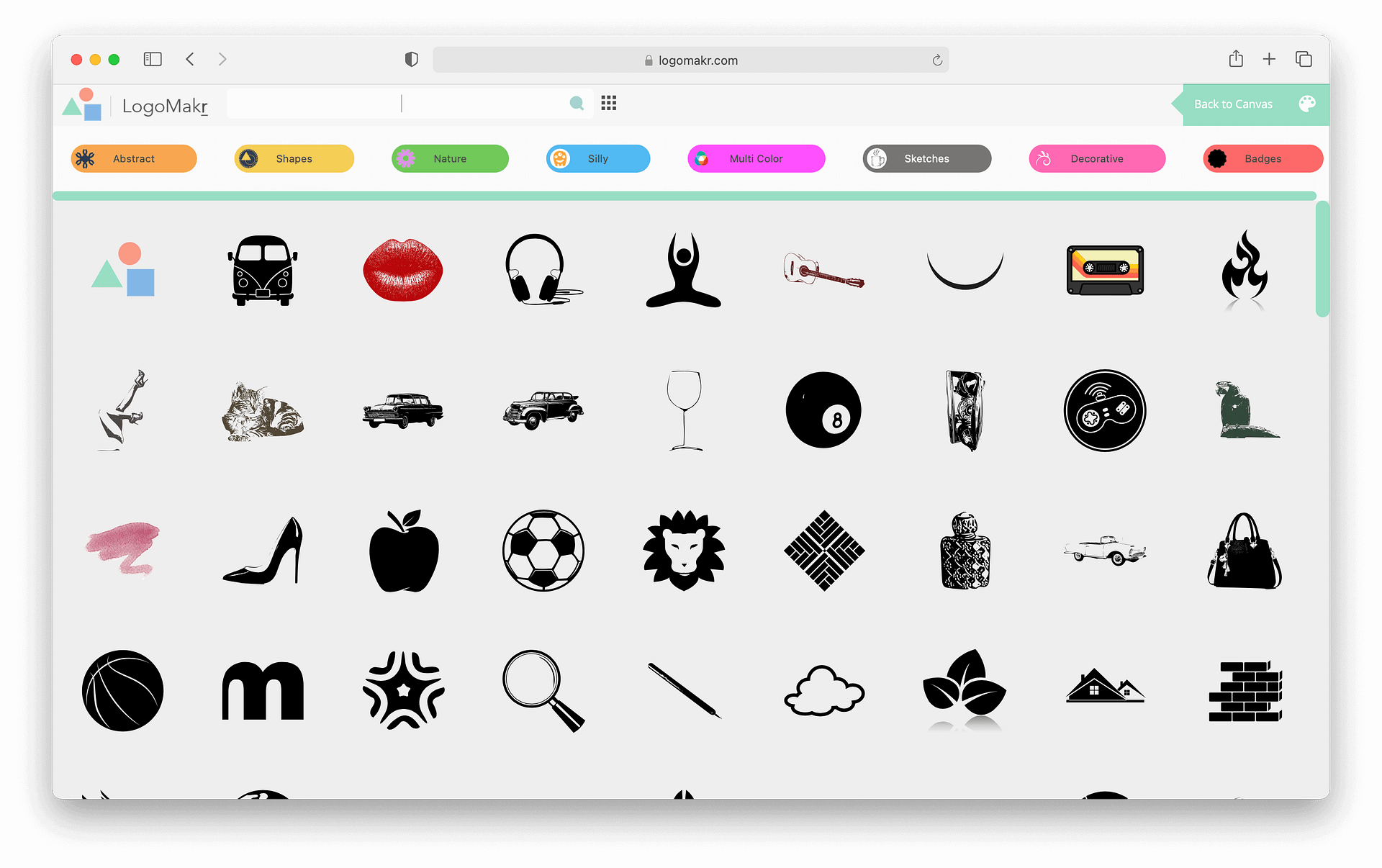 If you're the type that fancies a huge graphics library, then LogoMakr should be a perfect design software for you.
This logo design tool comes with a robust pre-built library of elements that you could easily adopt in your design. You'll find, for example, a host of icons and shapes for building your own custom logo.
But, that's not all. LogoMakr further gives you the privilege of editing the color, size, font, and layout of your logos.
LogoMakr features ⚙️
A rich library of design elements.
Intuitive drag-and-drop editing.
Design logos and download low-quality images at no cost.
Full ownership rights.
Unlimited design revisions.
High-resolution vector files and logo downloads.
Support by expert designers.
LogoMakr pricing 💵
LogoMakr itself is a free logo maker. It'll cost you nothing to create your custom logo from its numerous library elements.
Please note, however, that you'll only be able to download the free logo designs as low-quality images. If you prefer otherwise, LogoMakr's premium package will cost you a one-off price of $299. This will grant you high-resolution vector files, plus access to a team of expert designers.
Visit LogoMkr
You may also be interested in:
Go to top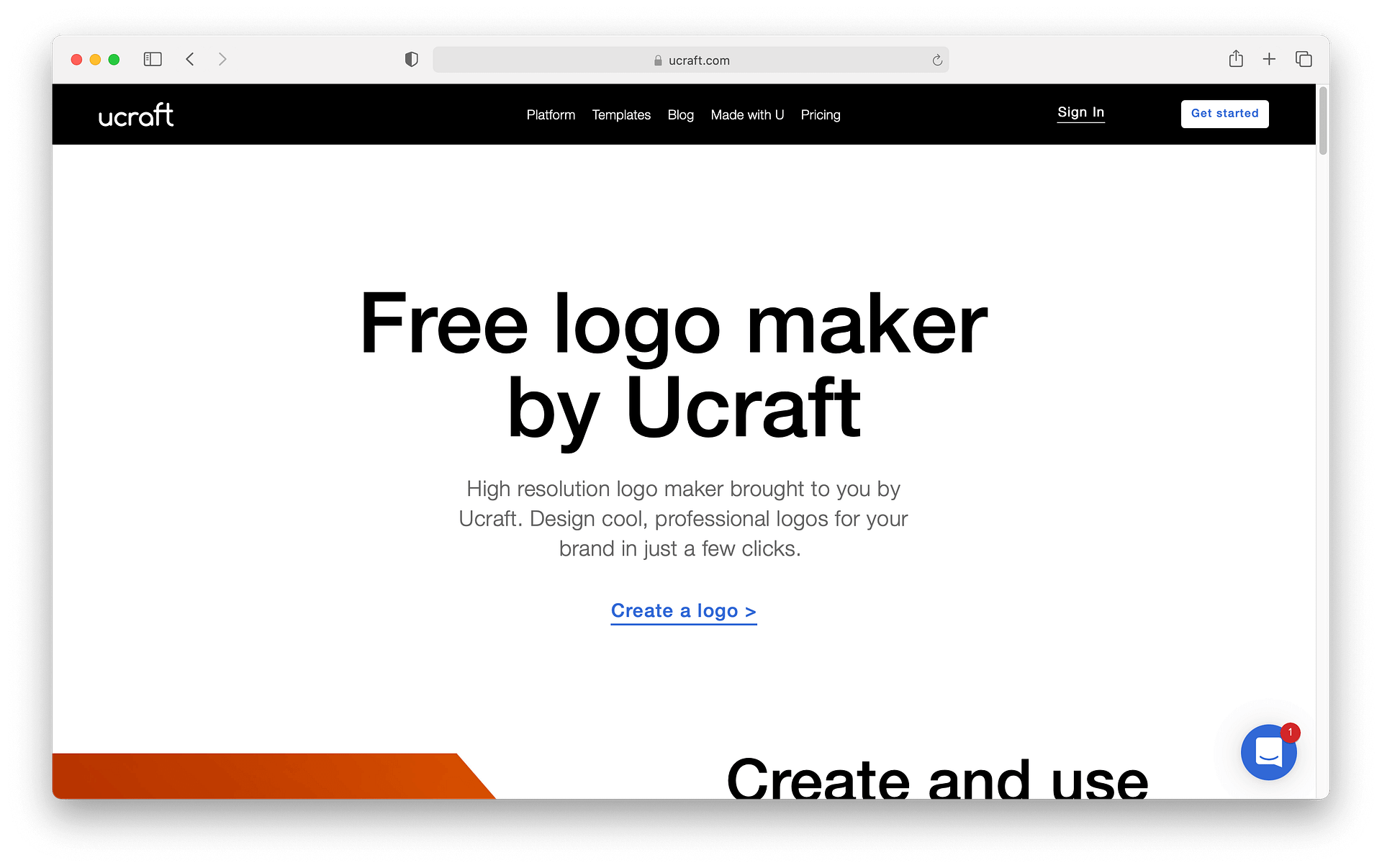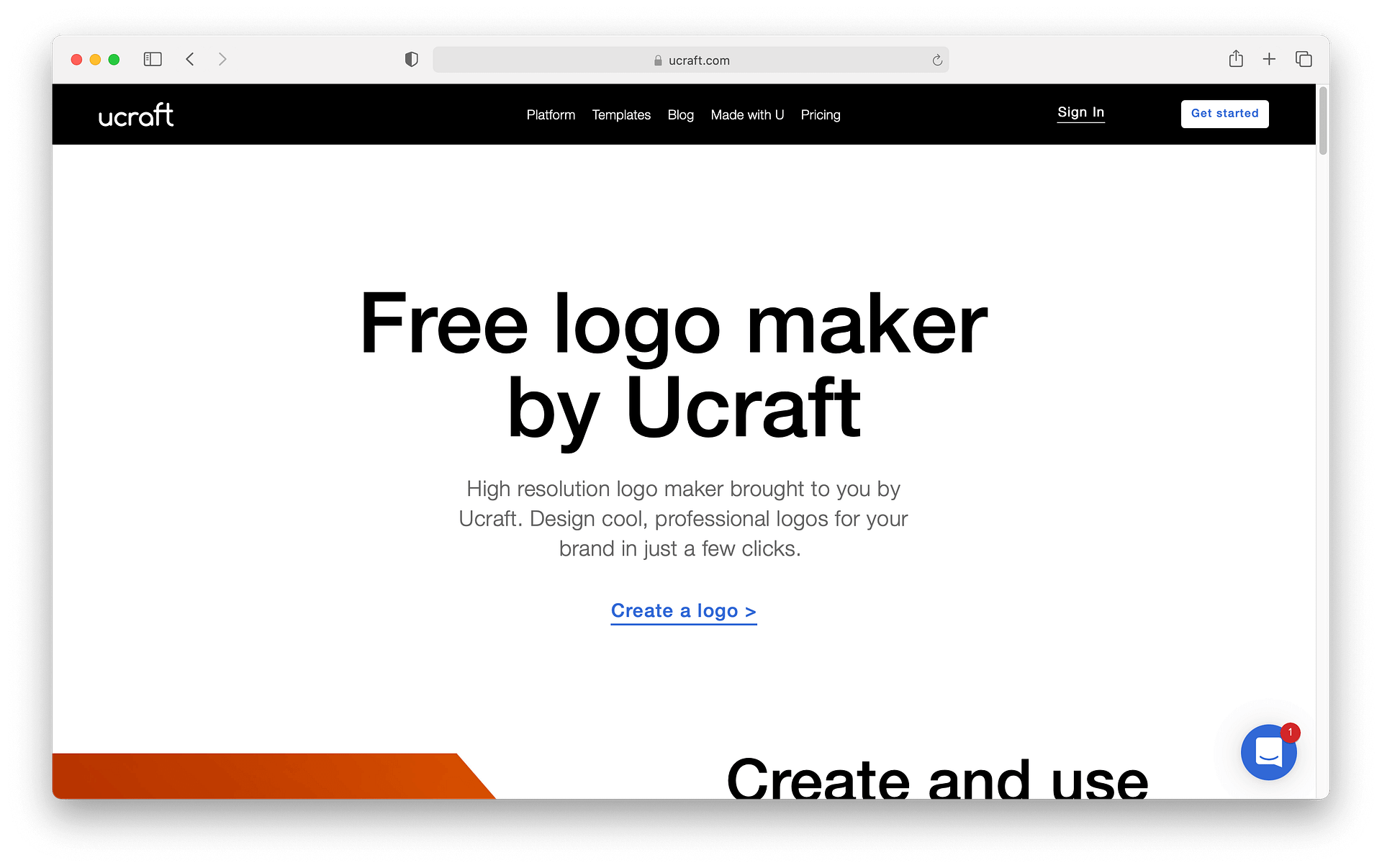 Ucraft's Free Logo Maker is ideal for users who'd like to flex their design skills.
While most of the logo creators we've featured here pack intelligent logo generators, Ucraft is more of an open drag-and-drop canvas with extensive editing capabilities. I'm talking about more than one million icons, Google Fonts support, the complete spectrum of colors, plus much more.
Ucraft features ⚙️
Flexible editing and customization.
Drag-and-drop design canvas.
Free logo creation.
Free logo downloads in PNG format.
More than two million royalty-free vector icons
Supports a broad range of color schemes and fonts.
Ucraft pricing 💵
Creating, editing, and downloading logos with Ucraft is completely free of charge.
But, if you prefer to export them in the SVG format instead of PNG, you might want to go for the premium package, which will cost you only $7.
Visit Free Logo Maker by Ucraft
Go to top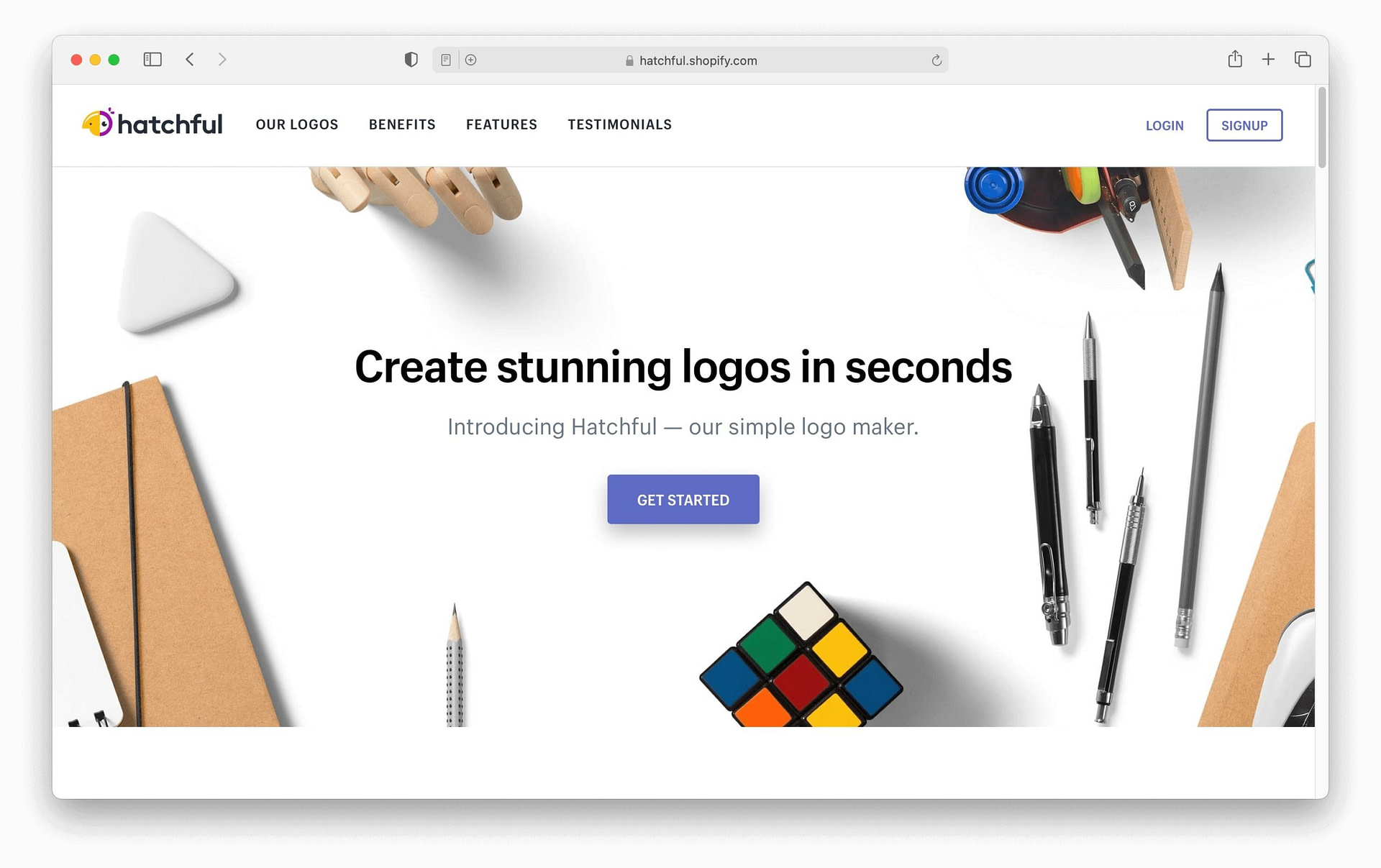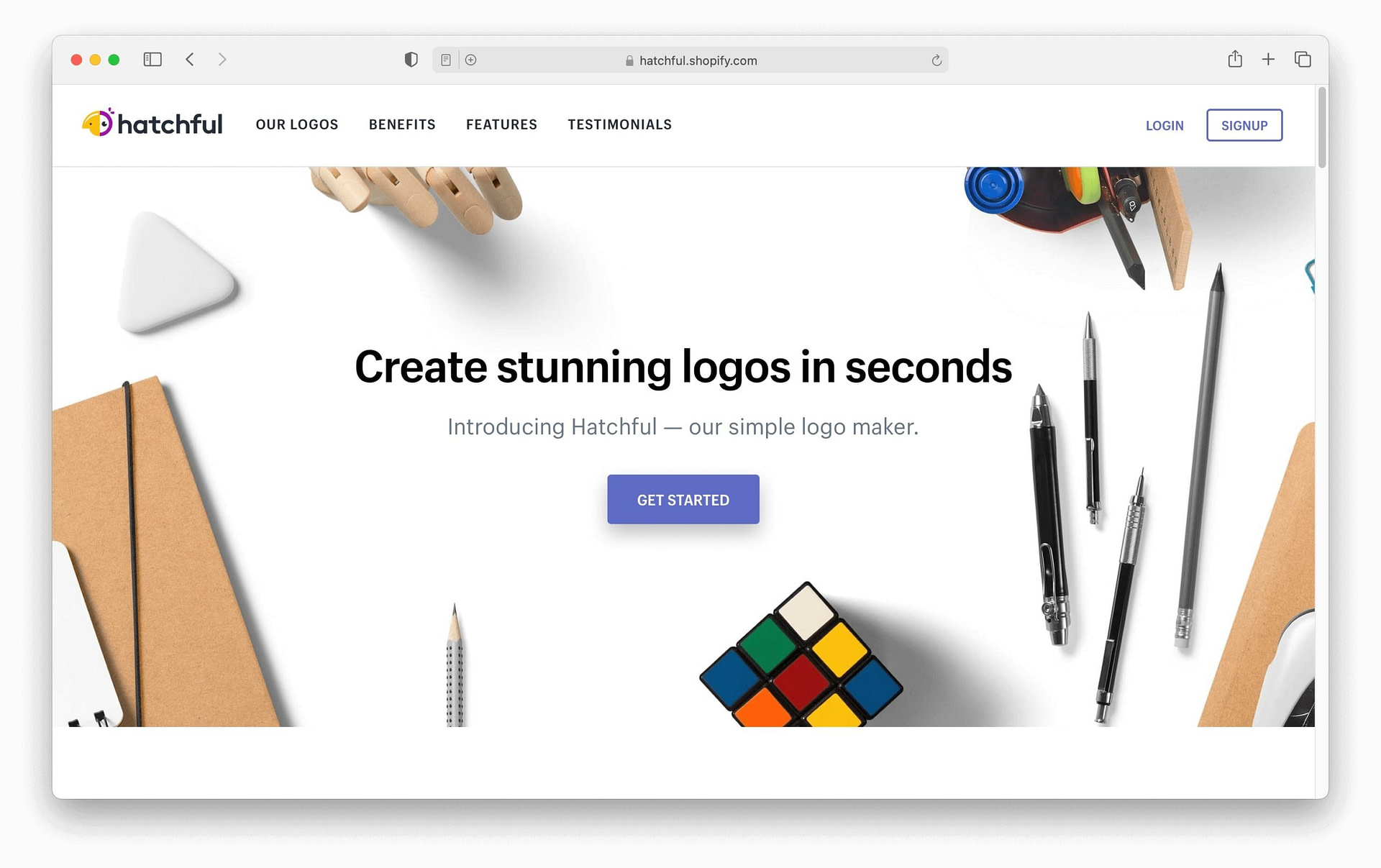 Hatchful is yet another free logo maker, developed by Shopify to serve businesses that need quick and seamless branding.
Once you answer basic questions regarding your company activities and brand focus, Hatchful logo maker generates a series of stylish logo designs. You could then play around with their colors and fonts till you get your desired outlook.
Hatchful features ⚙️
Generate custom logo designs in minutes.
Packs hundreds of pre-built logo templates.
Download high-resolution images optimized for branding merchandise, business cards, and social media.
AI-driven logo generator.
Easy-to-use editing studio.
Creates niche-based logos.
Hatchful pricing 💵
Shopify's Hatchful logo creator won't charge you anything to generate, edit, and download your custom logo designs.
Visit Hatchful
Go to top
If you're seeking a logo maker that mimics a professional design software, you might want to try out Canva. It happens to resemble the likes of Adobe Photoshop, but with a much simpler editing process.
You can, for instance, select logo templates based on your specific business field. And if you're in the mood for detailed customization, you could use its drag-and-drop canvas to work on your logo's background layout, lines, shapes, gradients, icons, etc.
Check out our Canva review here for more details on what the tool offers.
Canva features ⚙️
Logo downloads in PDF, PNG, and JPEG file formats.
Drag-and-drop design canvas.
Millions of relevant logo vectors, stickers, images, and icons.
Supports a host of design tweaks.
Massive library of logo templates.
Awesome for all sorts of other design work, not only logos. Probably the best all-around design tool on this list.
Canva pricing 💵
With hundreds of thousands of free photos, more than 100 design types, and over 250,000 free templates, Canvas's free plan should be good enough for most users.
If you're working with a team, though, unlocking Canva's advanced branding collaboration tools will cost you $30 per month per person.
Visit Canva
Go to top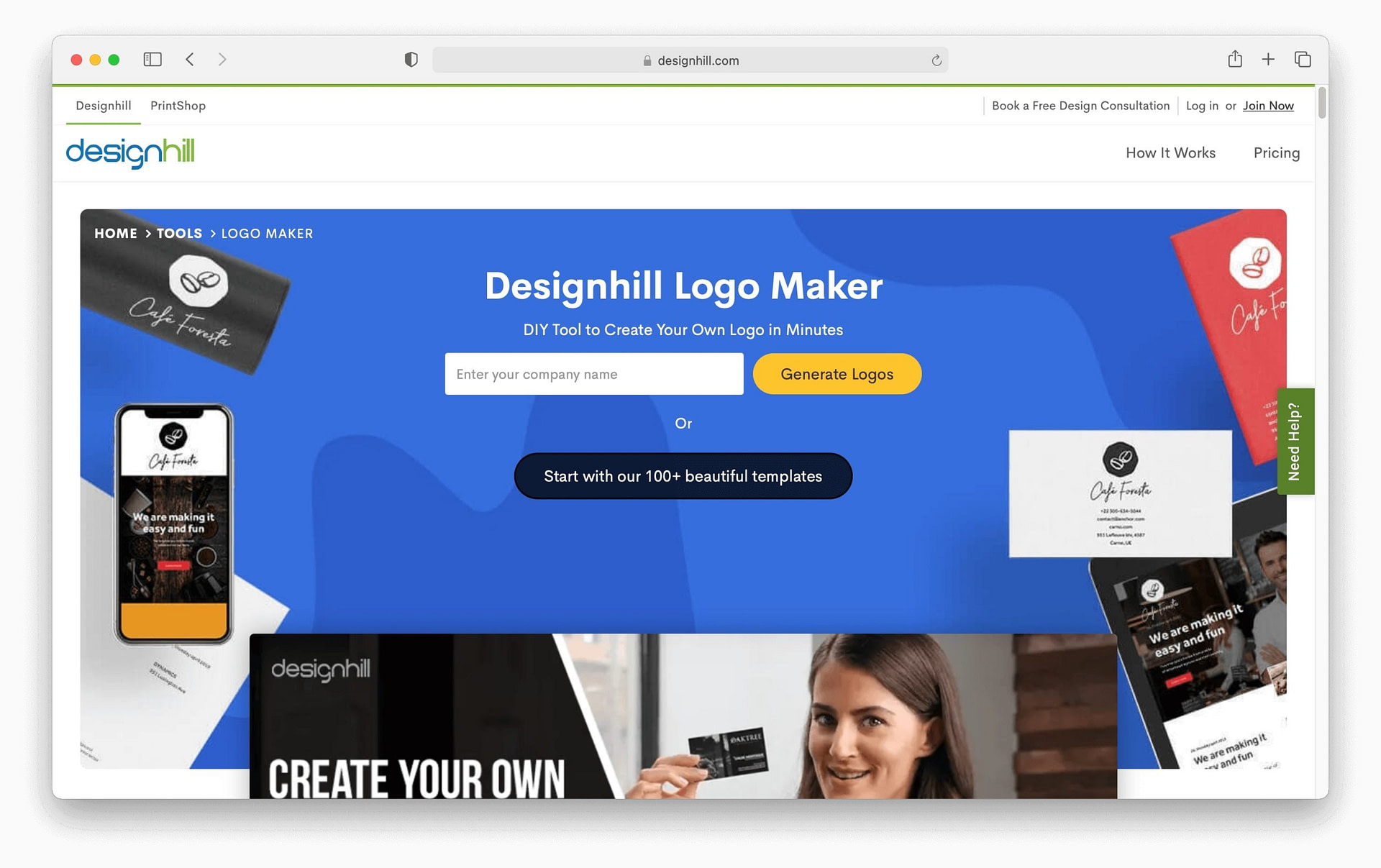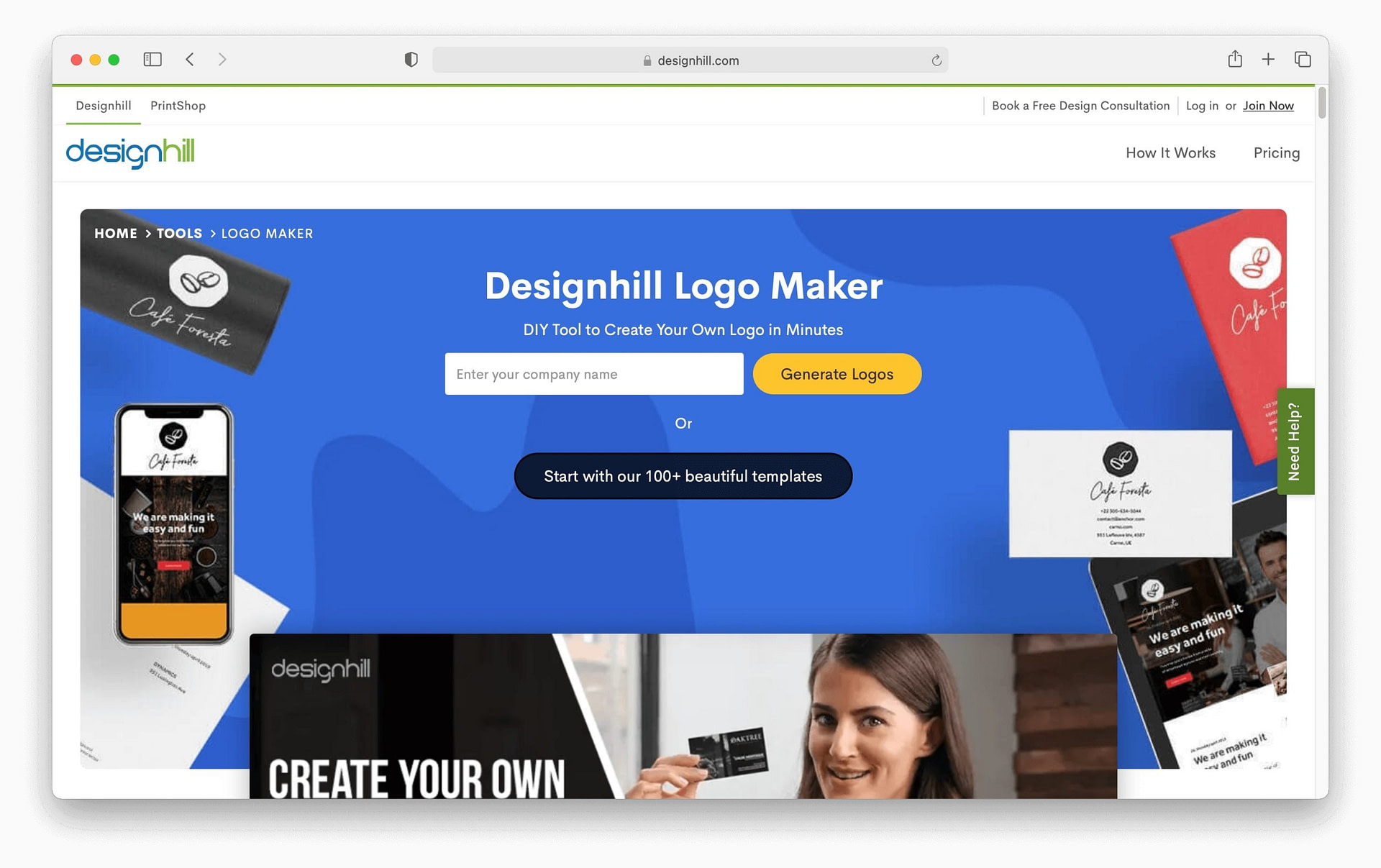 Although Designhill markets itself as a logo maker, it's actually much more than that. You can think of it as a holistic all-in-one suite that packs multiple logo design solutions.
On the one hand, you have yourself a logo generator that uses machine learning to put together a perfect logo design. Then, on the other, you have the option of hiring a professional graphic designer from Designhill's Design Marketplace.
Personally, though, I like to use Designhill to run design contests.
Designhill features ⚙️
AI-powered logo creation.
Hundreds of logo templates to choose from.
Mockup previews of logos on various merchandise, labels, business cards, signage boards, etc.
Download logos as high-resolution PNG images and vector files.
Free design consultation.
Logo customization library.
Colored and transparent logo backgrounds.
Full social media branding kit.
Designhill pricing 💵
While a low-resolution logo file will cost you a one-off fee of $20, high-resolution image formats and vector files can only be accessed through the corresponding $65 or $150+ packages.
Visit Designhill Logo Maker
Go to top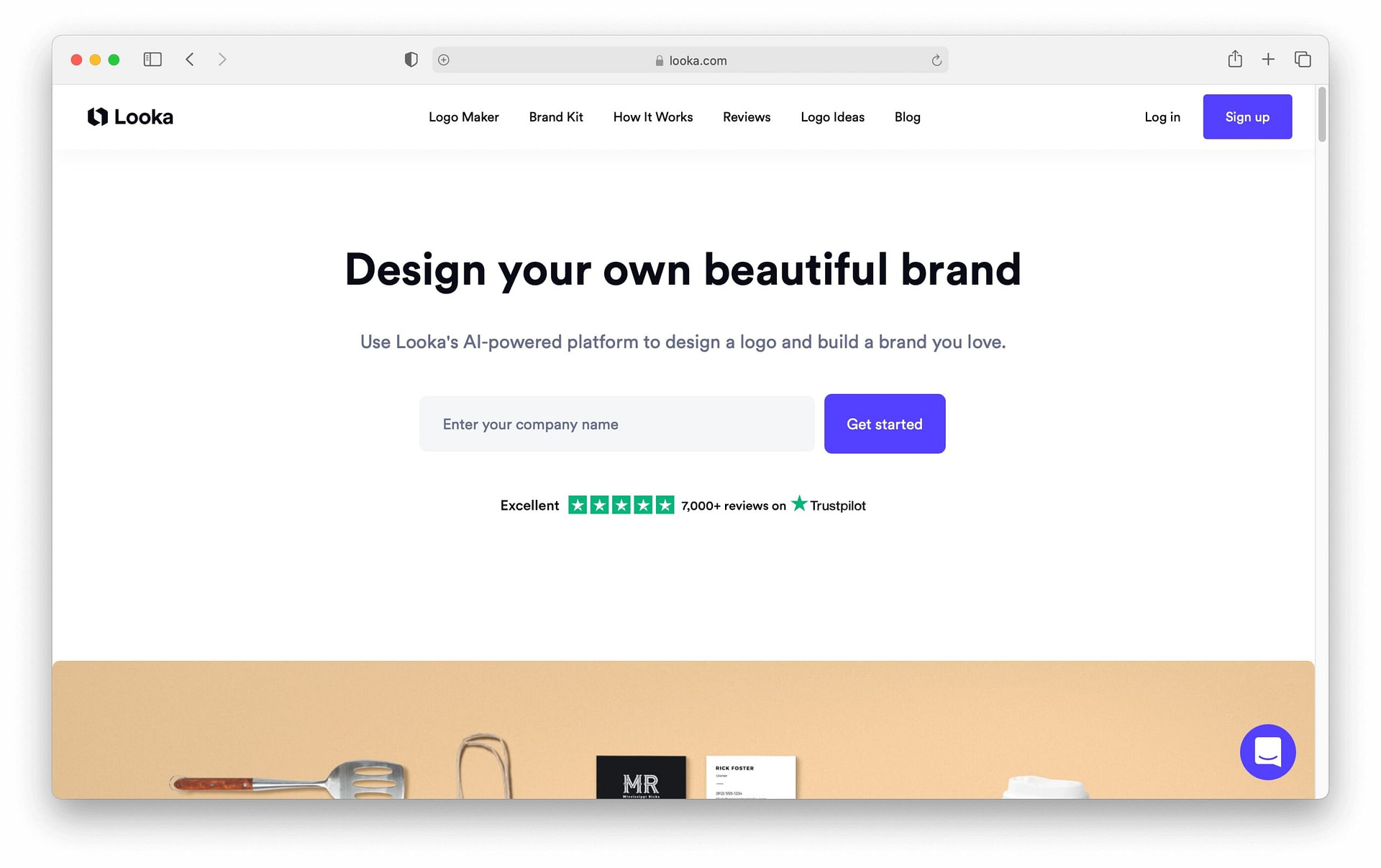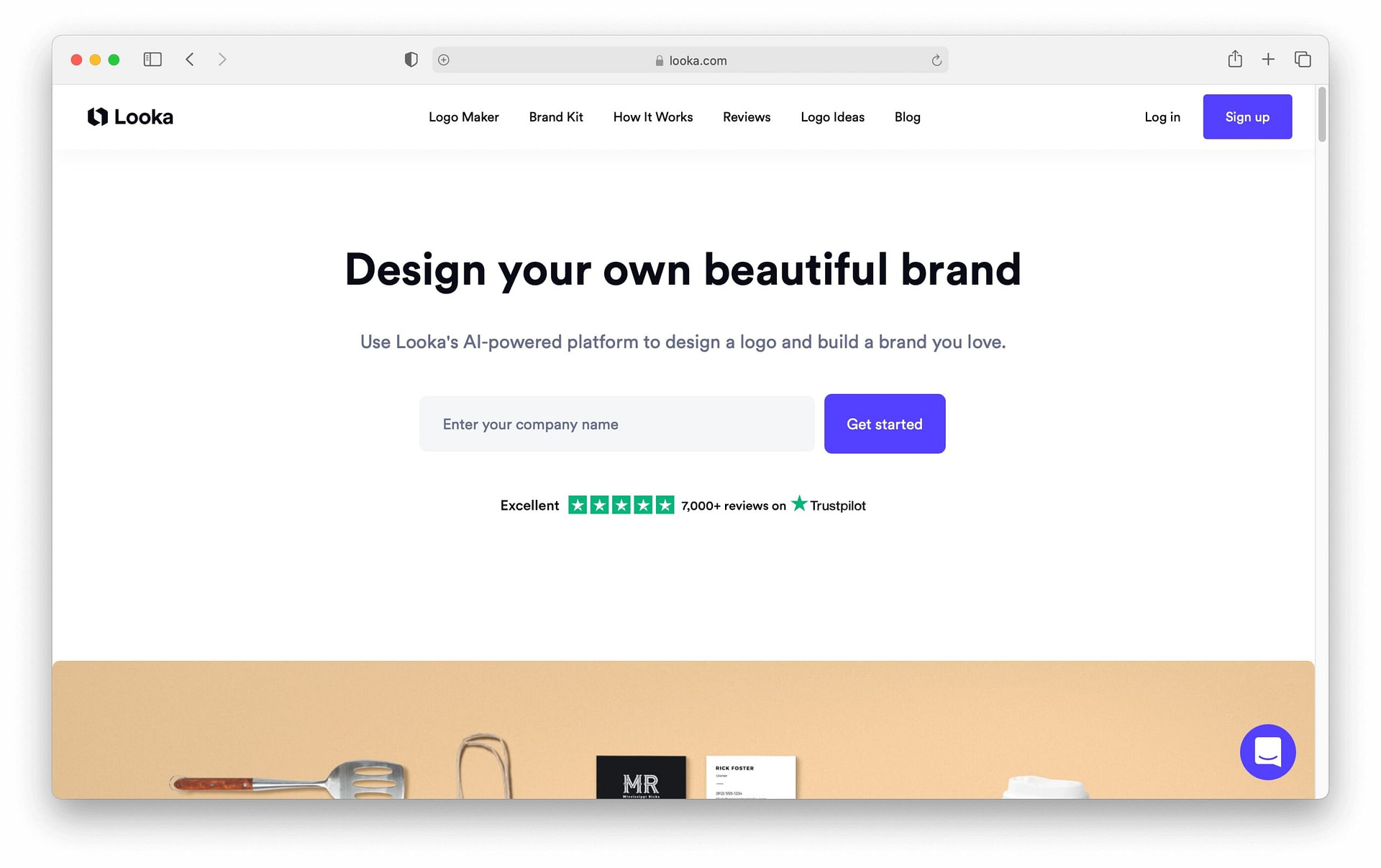 Another logo maker that has mastered the art of machine learning is Looka. The design process with this tool starts by giving you a collection of logo samples. Once you identify your five most favorite designs, the system will take you through its color palette and icon selection interfaces, before ultimately combining everything to generate custom logo ideas.
It doesn't stop there, though. Looka additionally offers quick editing tools, plus a robust social media kit that packs more than 40 well-optimized logo files for Twitter, Instagram, Facebook, etc.
Looka features ⚙️
AI-powered logo generation.
Social media logo kit.
Your logo in multiple color variations.
Lifetime logo support.
Post-purchase logo editing.
Social media templates.
Looka pricing 💵
Generating and editing logos with Looka is completely free of charge. To download the files, though, you'll be required to purchase a premium branding package for as low as $4.99 a month – which is usually pre-billed annually as $59.88.
Visit Looka
Go to top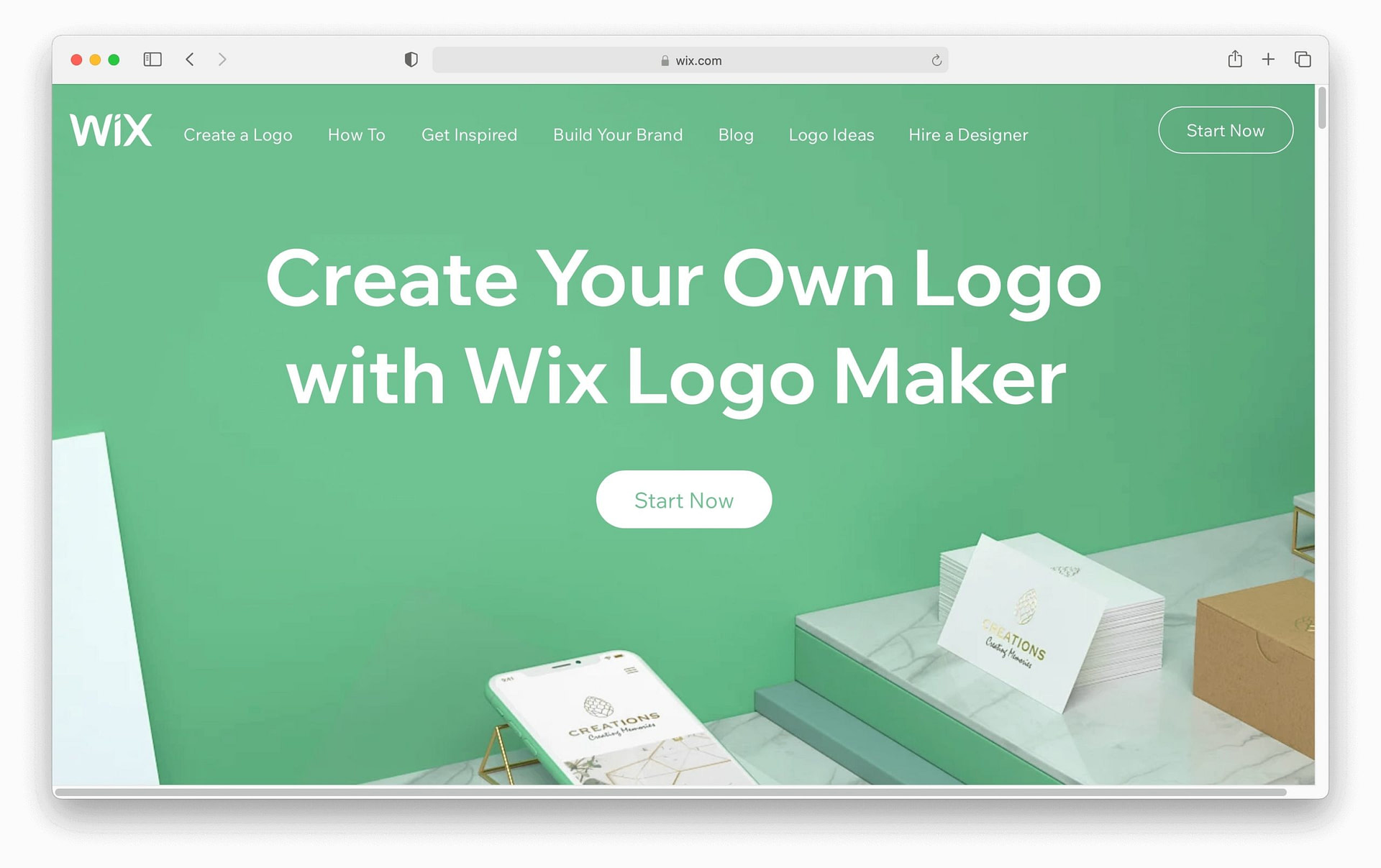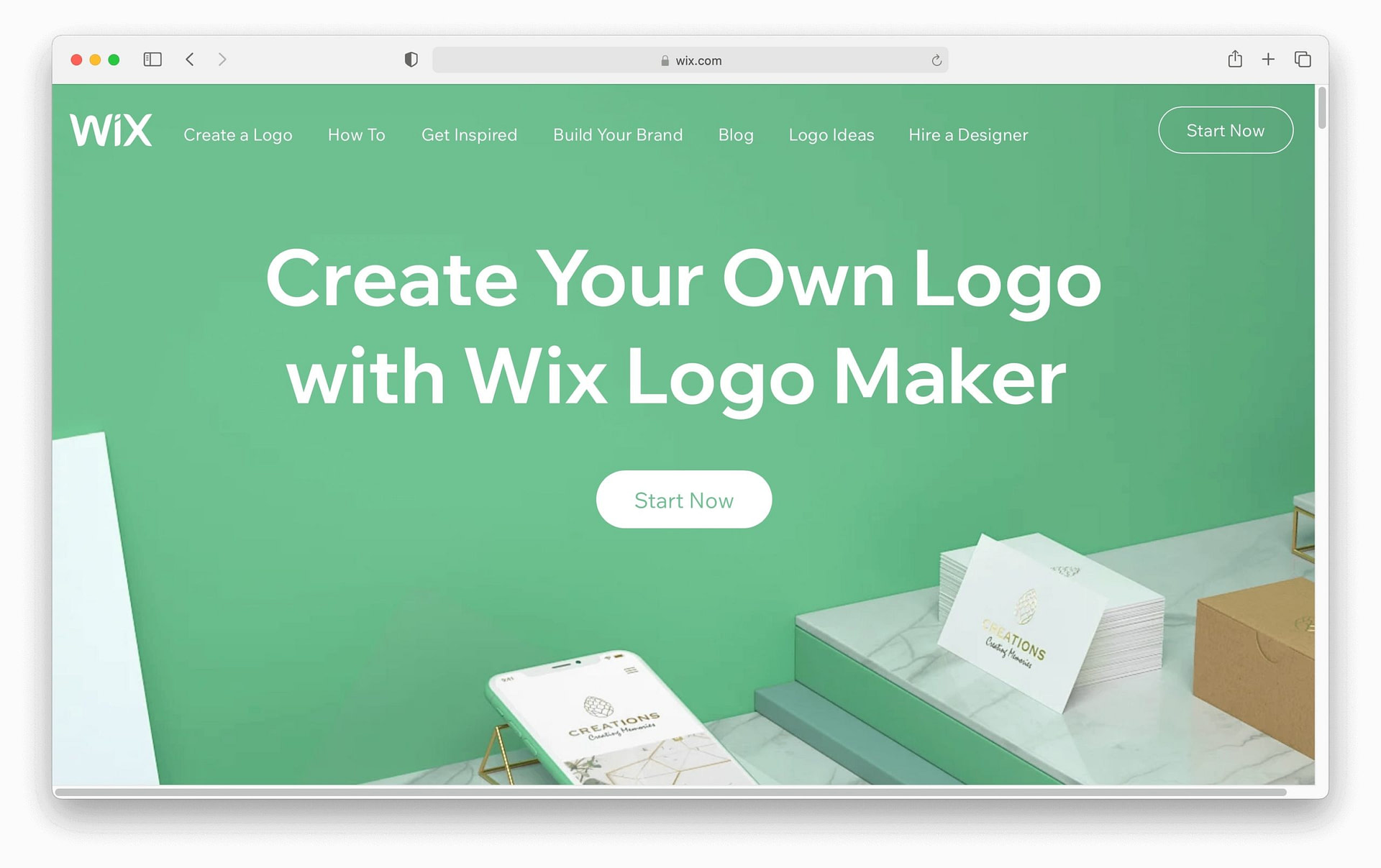 Largely renowned for its site building and hosting capabilities, Wix also happens to provide a smart, easy-to-use DIY logo designer tool.
The first phase of the design process entails giving details about your brand. Wix's AI engine will then use that to get a good idea of your design preferences, before proceeding to generate an array of custom logo ideas.
In the end, Wix allows you to download your logo for free, but only in PNG format.
Wix logo maker features ⚙️
AI-driven logo design.
You can hire a professional logo designer.
Logo customization editor.
Branding kit.
Hundreds of logo templates by industry.
High-quality vector files.
Wix pricing 💵
If you want a little more than the free PNG download, you'll have to upgrade your account for at least $12.99.
Visit Wix Logo Maker
Go to top
Just like Wix, Zyro is an established website builder that doubles up as a logo designer. And, to be specific, its AI-based logo maker is particularly suitable for small businesses and professionals who prioritize simplicity above everything else.
The logo creation procedure here is pretty straightforward. Zyro just requires you to choose a starter logo design, plus your preferred colors and shapes. The logo generator will do the heavy lifting on your behalf, and then leave you to customize the resultant logo options.
Zyro logo maker features ⚙️
AI-powered logo generator.
Free logo download in PNG format.
Commercial branding kit.
Extensively customizable logos.
Thousands of high-quality logo templates.
Zyro pricing 💵
The Zyro Logo Maker is entirely free to use.
Visit Zyro Logo Maker
Go to top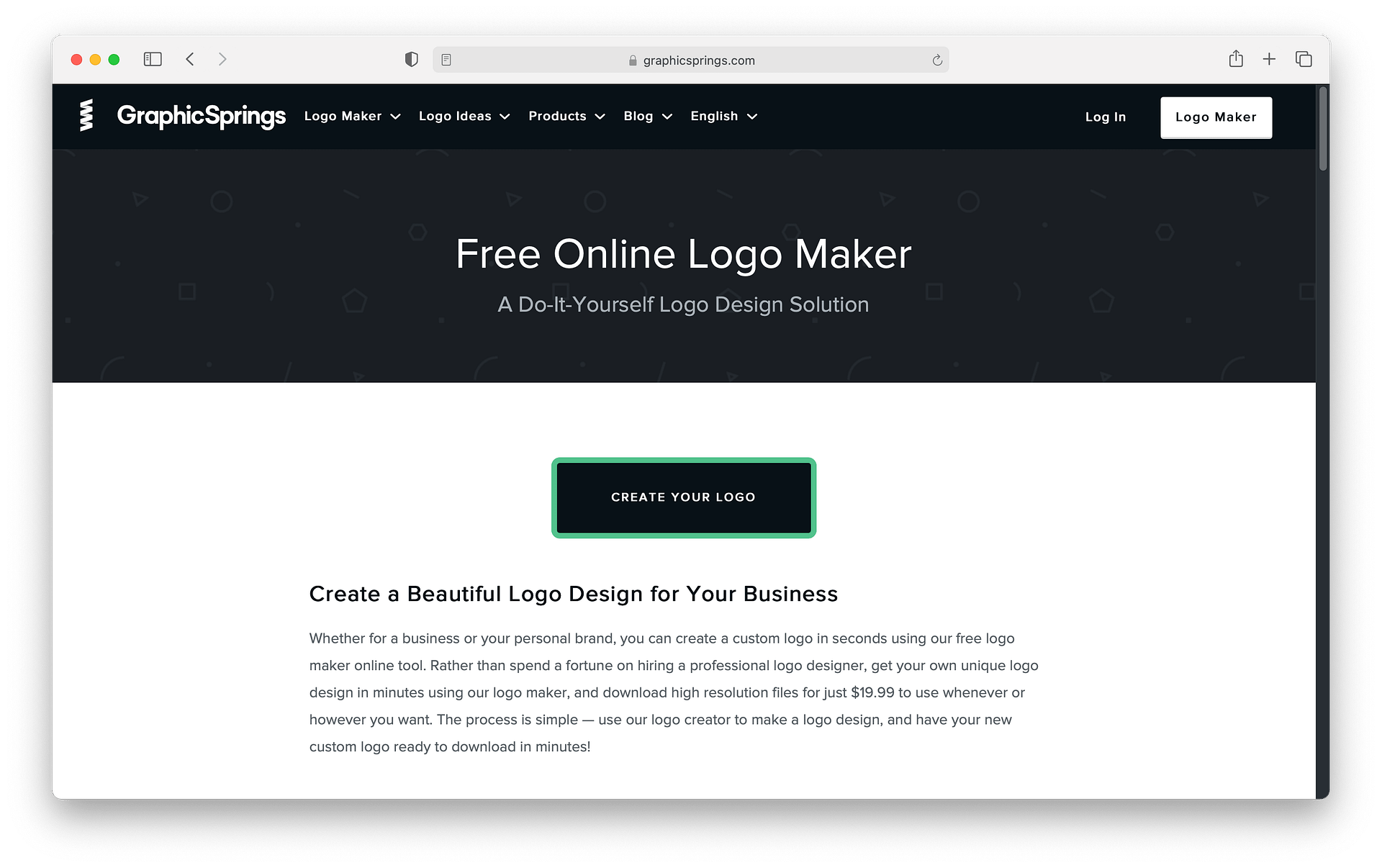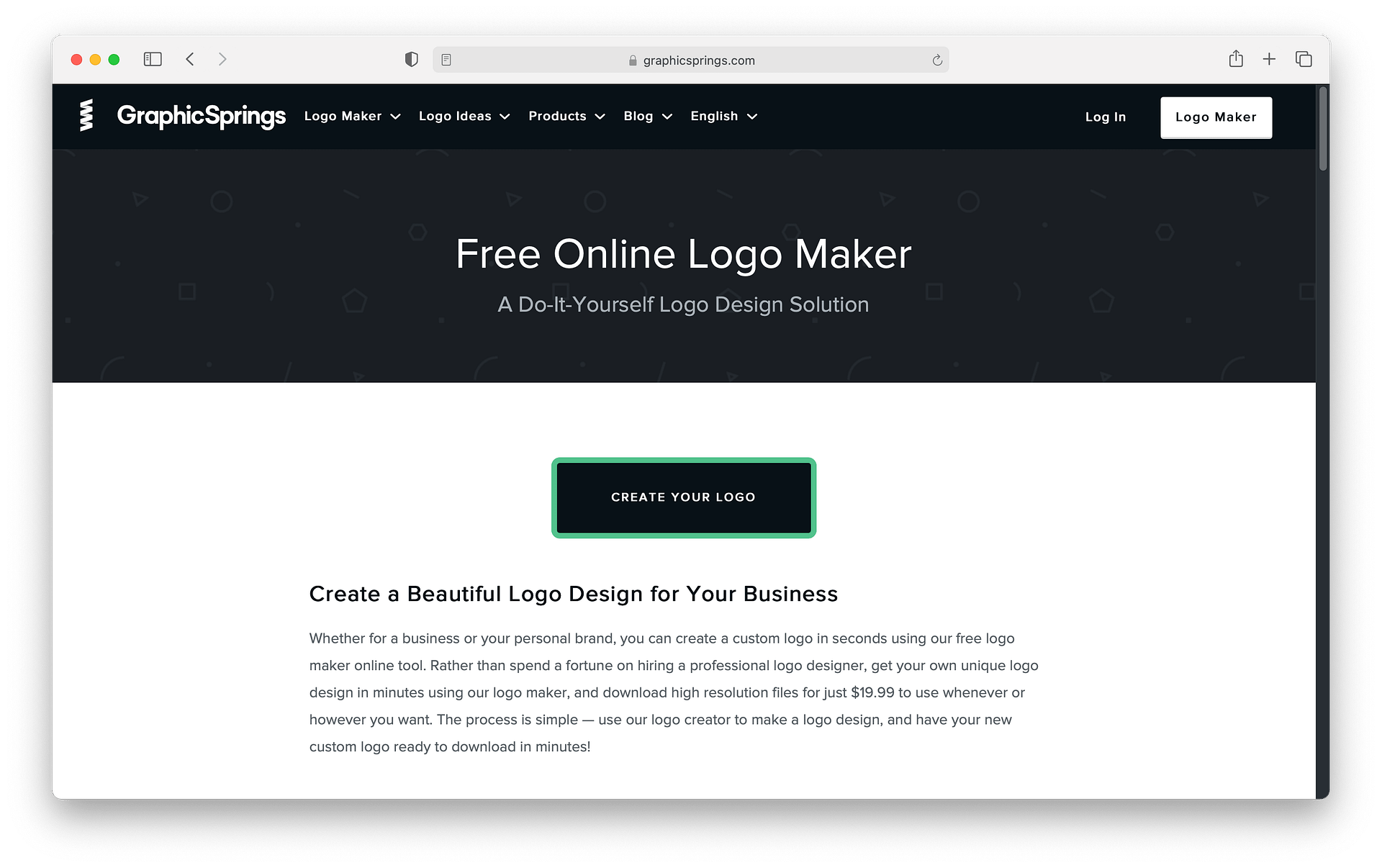 Last on our list of the best logo makers is GraphicSprings, a design solution that packs tools for creating both text-based and image-based logos.
This logo editor combines your image and shape selections to come up with refined abstract designs for your logo. What's more, GraphicSprings gives you the option of hiring a professional from their team of designers.
GraphicSprings features ⚙️
Unlimited high-resolution logo downloads.
Multiple logo variations.
Intuitive design editor.
Vast template library for different business industries.
Professional designers on standby.
GraphicSprings pricing 💵
For a one-off price of $19.99, GraphicSprings lets you download your logo in multiple high-resolution formats.
Visit GraphicSprings
Go to top
Summary
And there you have it, the best logo creators that money can buy in 2021.
Need a recommendation? If you ask me, I'm particularly fond of the Looka logo maker. It won't take you long to notice that its AI engine is exceptionally creative, thanks to the powerful underlying machine learning algorithm. You can expect to be overwhelmed by all sorts of stylish logo designs.
The only problem is, Looka's extra features can be quite pricey. But then again, they are worth it – especially if you want to use your logo in the real world.
Do you have your favorite on this list? Feel free to share in the comments below.
What's the best #logo maker of 2021? 10 tools #compared (#free and paid) 🎨🖌️
Click To Tweet
…
Don't forget to join our crash course on speeding up your WordPress site. With some simple fixes, you can reduce your loading time by even 50-80%: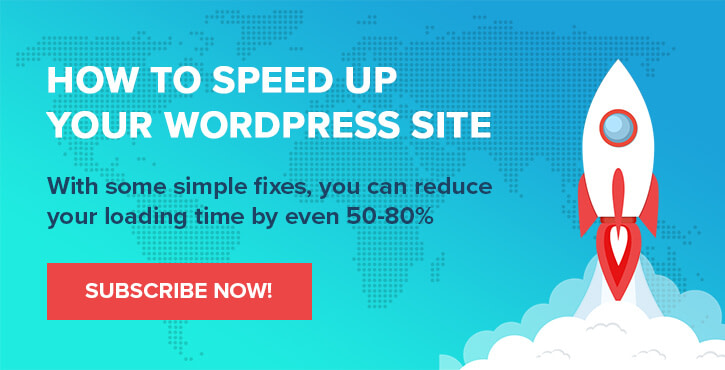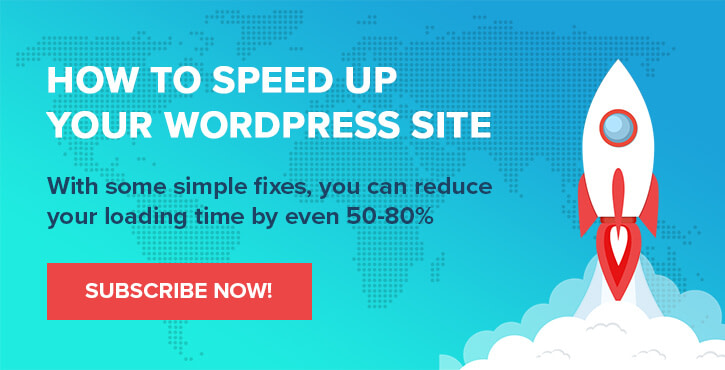 Layout and presentation by Karol K and Chris Fitzgerald.
Was this topic
helpful?
0% of users found this helpful