Most website hosting plans come with built-in email hosting, but the best email hosting providers offer a variety of benefits you might not get from your everyday web host and their standard shared servers.
In short, third-party email hosting simplifies your workflow, makes sure your emails get seen, and requires very little setup on your part. There's no reason not to make this investment in your business today. The only thing you need to figure out is the best email host for your unique workflow.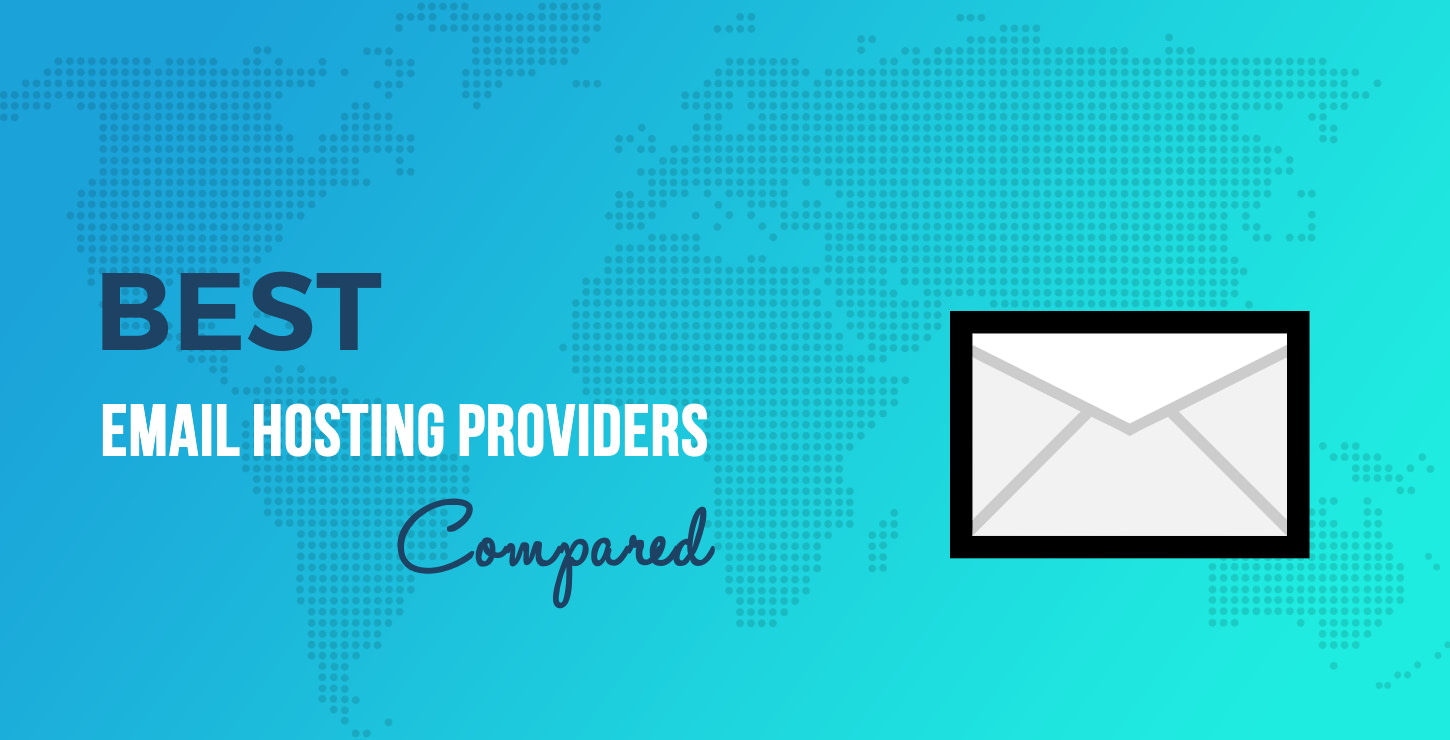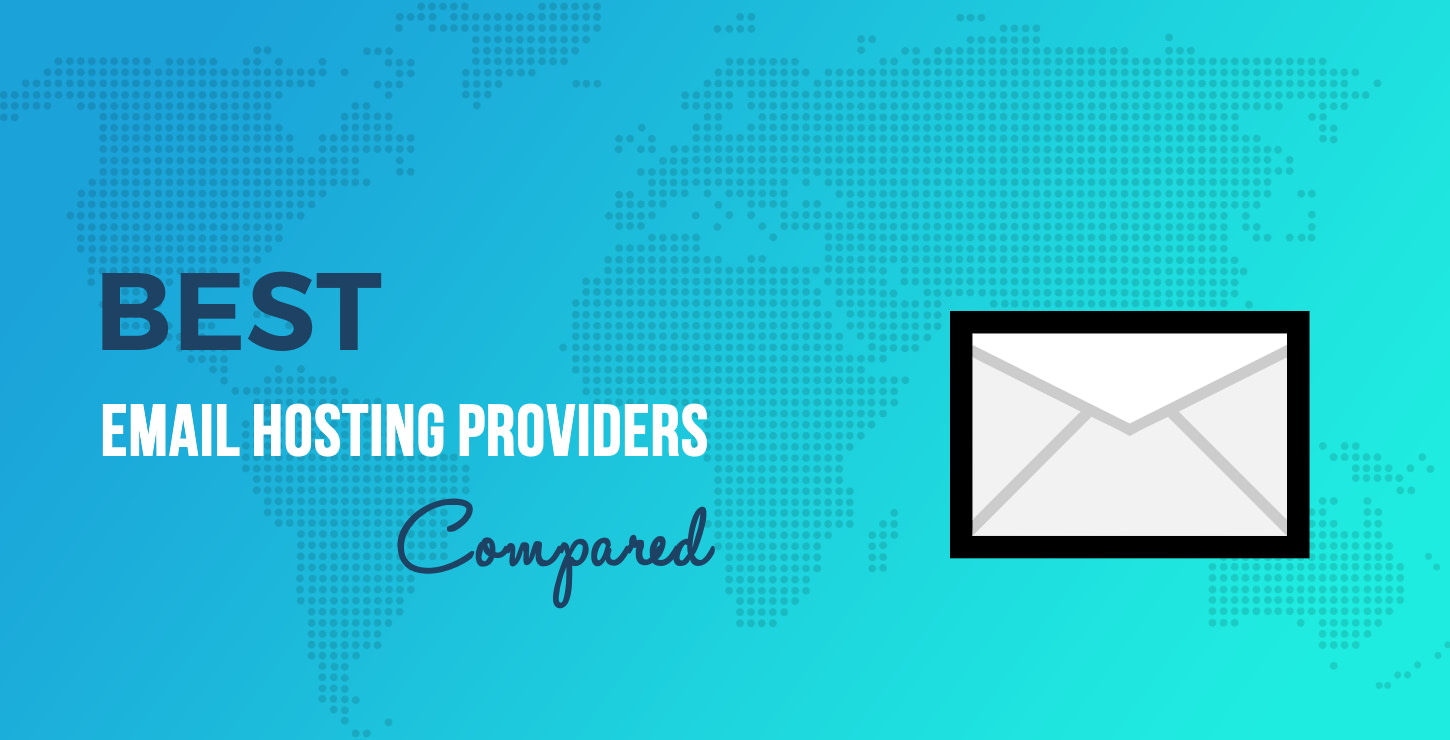 No time to read this all?
Consider this summary table highlighting the most important details:
Best email hosting providers in 2021
| Platform | Price from | # of inboxes | Inbox size | Attachment | Extras |
| --- | --- | --- | --- | --- | --- |
| Google Workspace | $6/user/month | 1 | 30GB | 25MB | Google Docs, Sheets, and Presentations |
| Zoho Mail | $1/user/month | 1 | 5GB | 25MB | Office tools if you buy the Zoho Workplace package |
| Office 365 | $12.50/user/month | 1 | 50GB | 20MB | MS Office tools: Outlook, Word, Excel, PowerPoint |
| GreatMail | $8.33/month | 8 | 10GB | No limit | – |
| SiteGround | $6.99/month | unlimited | 2000MB | 50MB | Top-of-the-line WordPress hosting included |
| A2 Hosting | $3.92/month | unlimited | unlimited | 50MB | Website hosting included |
The benefits of working with quality email hosting providers:
Full control over your email – Having an email server and your website server separate gives you complete control over your email. When was the last time you were just about to change a crappy web host but stopped the move when you remembered you'd have to migrate your email as well? Yes, email can be a pain when handled badly.
Less chance of ending up in the spam folder – When you're on a generic web server, someone else getting penalized for spam can result in your emails getting penalized too. Hiring a third party host to maintain an individual email server for your business allows you to avoid this issue entirely.
No unnecessary configuration – You can get the previous two benefits by setting up your own server, but it requires a lot of technical know-how and a complicated process. Working with a third-party email host takes all of the technical work out of your hands and allows you to stay focused on more important aspects of your business.
Now onto the list:
6 of the best #email #hosting providers #compared for 2020 ✉️
Click To Tweet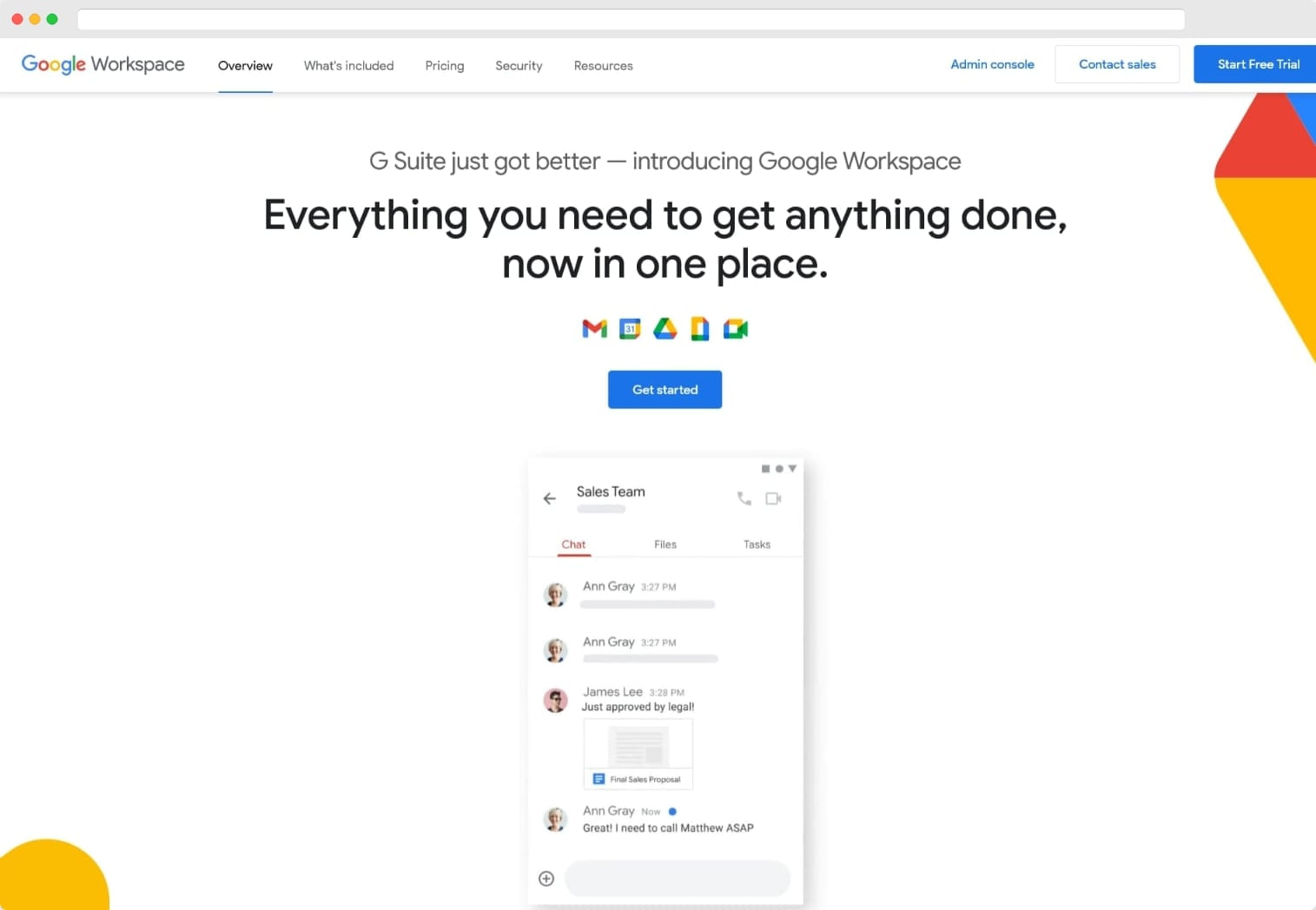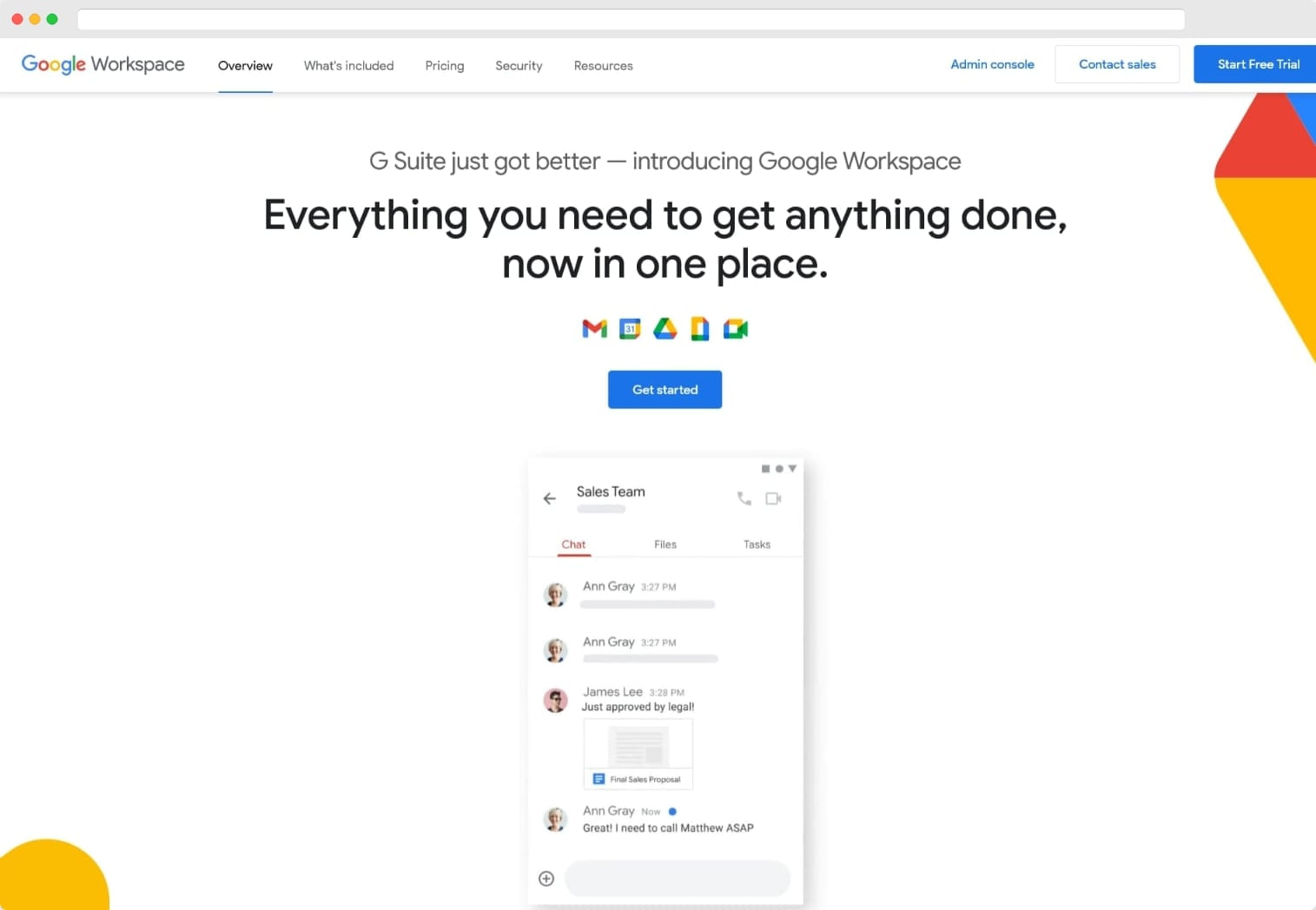 Google Workspace (formerly G Suite) is more than an email provider: it's an all-in-one business management suite, with business-optimized versions of the tools you're probably already using to manage your personal life. Google Workspace (G Suite) provides a host of benefits for businesses of all shapes and sizes:
👉 Familiarity – Many people already use Google tools for organizing their day-to-day lives, so adapting to the Google Workspace (G Suite) for business is relatively easy.
👉 Organizational tools – Not only does Google Workspace (G Suite) offer many tools for organizing your inbox, but it also gives you access to a wide variety of other Google organizational tools.
👉 Cloud-based systems – Create, edit and store everything you need in the cloud.
In short, Google Workspace (G Suite) is a simple but powerful cloud-based suite with excellent email hosting and a variety of other business tools.
Pricing 💵
Google Workspace (G Suite) offers four plans: the Business Starter plan at $6/user/month, the Business Standard plan at $12/user/month, the Business Plus plan at $18/user/month and an enterprise plan for custom needs.
Features 🏗️
For the purposes of this article, we'll focus on the features in the Business Starter plan:
Custom email addresses
Unlimited group emails
25MB email attachments
99.9% guaranteed uptime for email
Video and voice conferencing
Secure internal messaging
Shared calendars
The ability to create Google Docs, Sheets, and Presentations
30GB of cloud storage, shared between the team
24/7 customer support
Security and administrative tools
Alert Center for G Suite
Higher level plans give you access to features like bigger cloud storage, security features, and SmartSearch.
Who Google Workspace (G Suite) is best for 😃
Google Workspace (G Suite) is ideal for organizations that want an easy-to-use cloud based email solution. However, all of Google Workspace's (G Suite) functionality exists within a web browser. Many of the tools will allow you to continue working offline, but may not save properly. If you want to be able to save your work offline, you should consider other options.
Go to Google Workspace
You may also be interested in: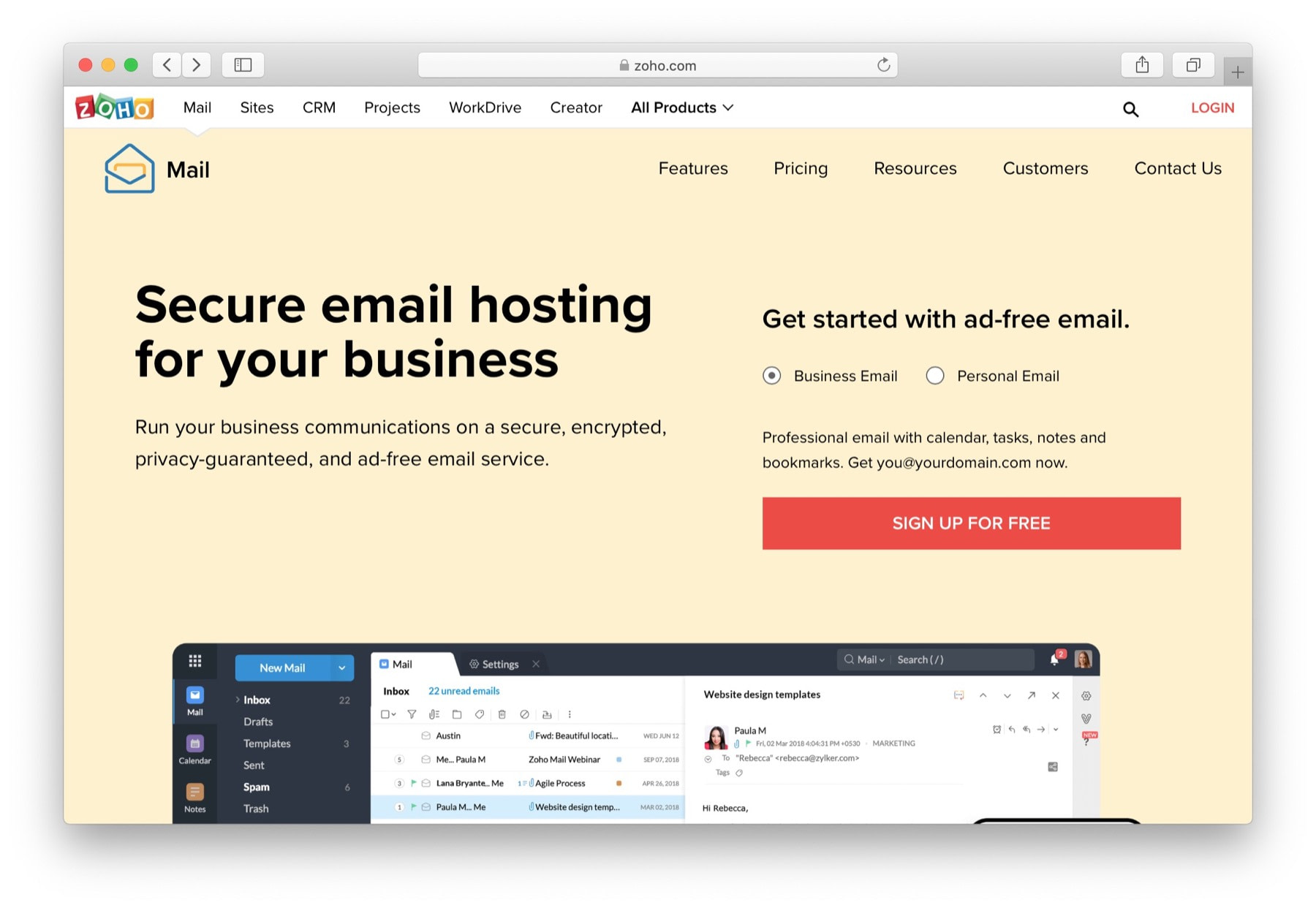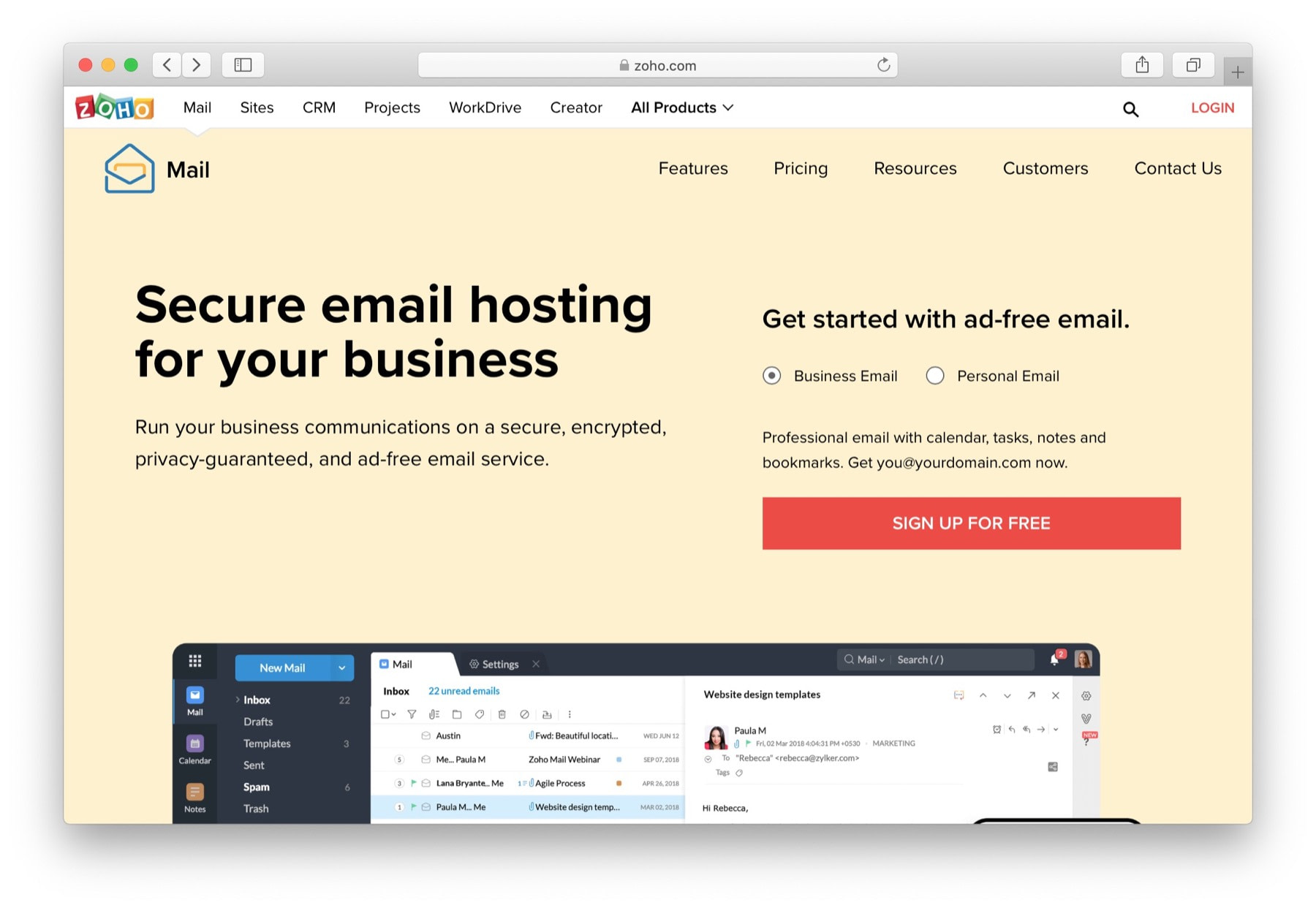 Zoho Mail is part of Zoho Workplace, an alternative suite of business tools designed for companies with a tight budget. Choosing Zoho as your email host offers some excellent benefits:
👉 Free mobile apps – Zoho offers both iOS and Android mobile apps.
👉 Excellent pricing – You can get the annual mail-only plan for as little as $1 per user per month.
Zoho Workplace, and specifically Zoho Mail, manage to offer many of the same capabilities as the other options on this list for noticeably lower prices.
Pricing 💵
If all you want is Zoho Mail, you can buy the annual plan for $1/user/month. The Standard Zoho Workplace plan is $3/user/month, and the Professional plan is $6/user/month.
Features 🏗️
For the purposes of this article, we'll stick with the features available in the Mail Only plan:
25MB email attachments
5GB of storage
Email hosting for multiple domains
Email recall
Tasks, Notes, and Bookmarks
eWidget
Free mobile apps
Fully functional business calendars, complete with appointment scheduling and sharing options
24/7 technical support for all paid plans
Who Zoho Mail is best for 😃
Zoho Mail is one of the best email hosting providers for solopreneurs and other business owners who only want to pay for the features that are absolutely essential to their businesses, and who don't want to pay a significant amount.
Go to Zoho Mail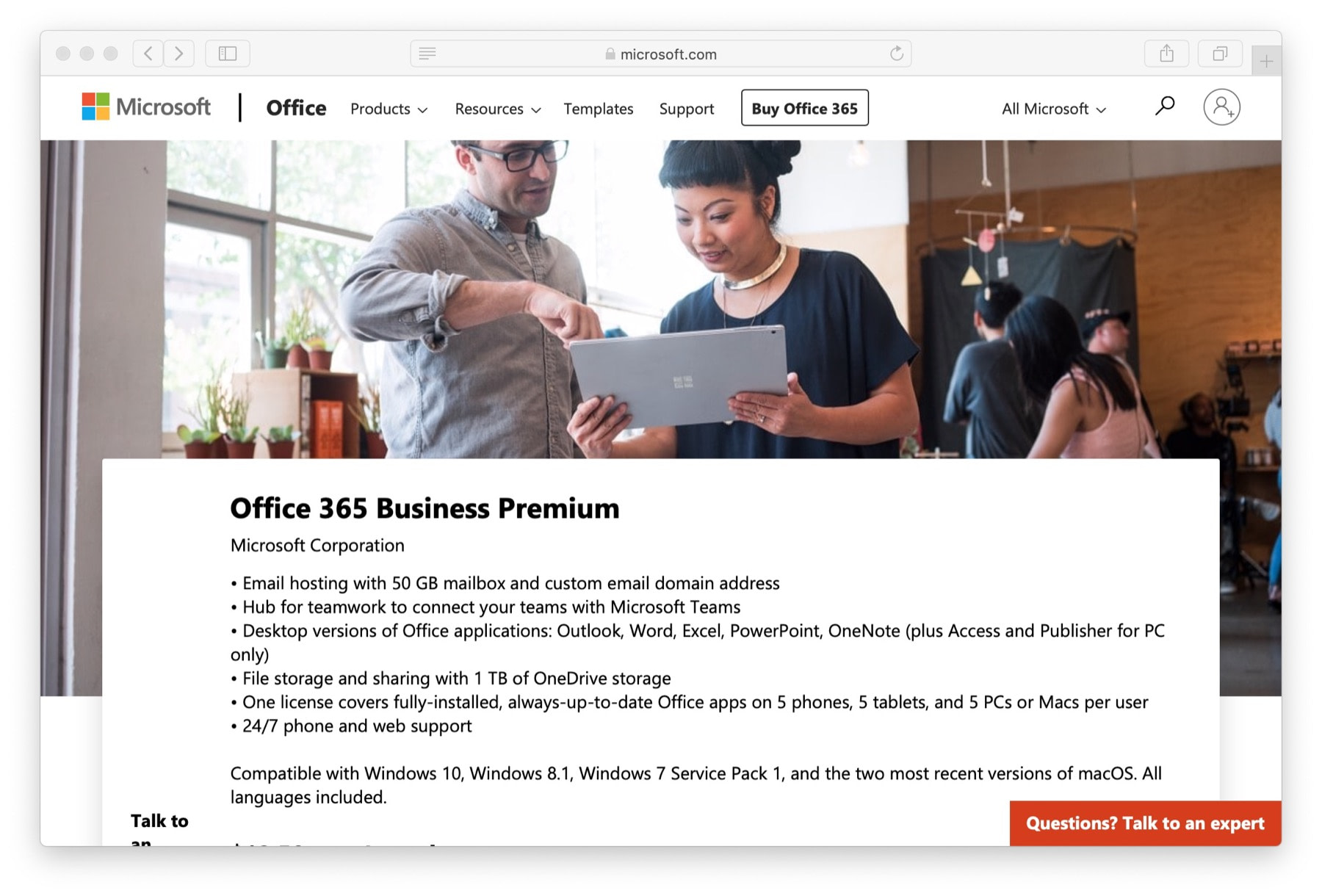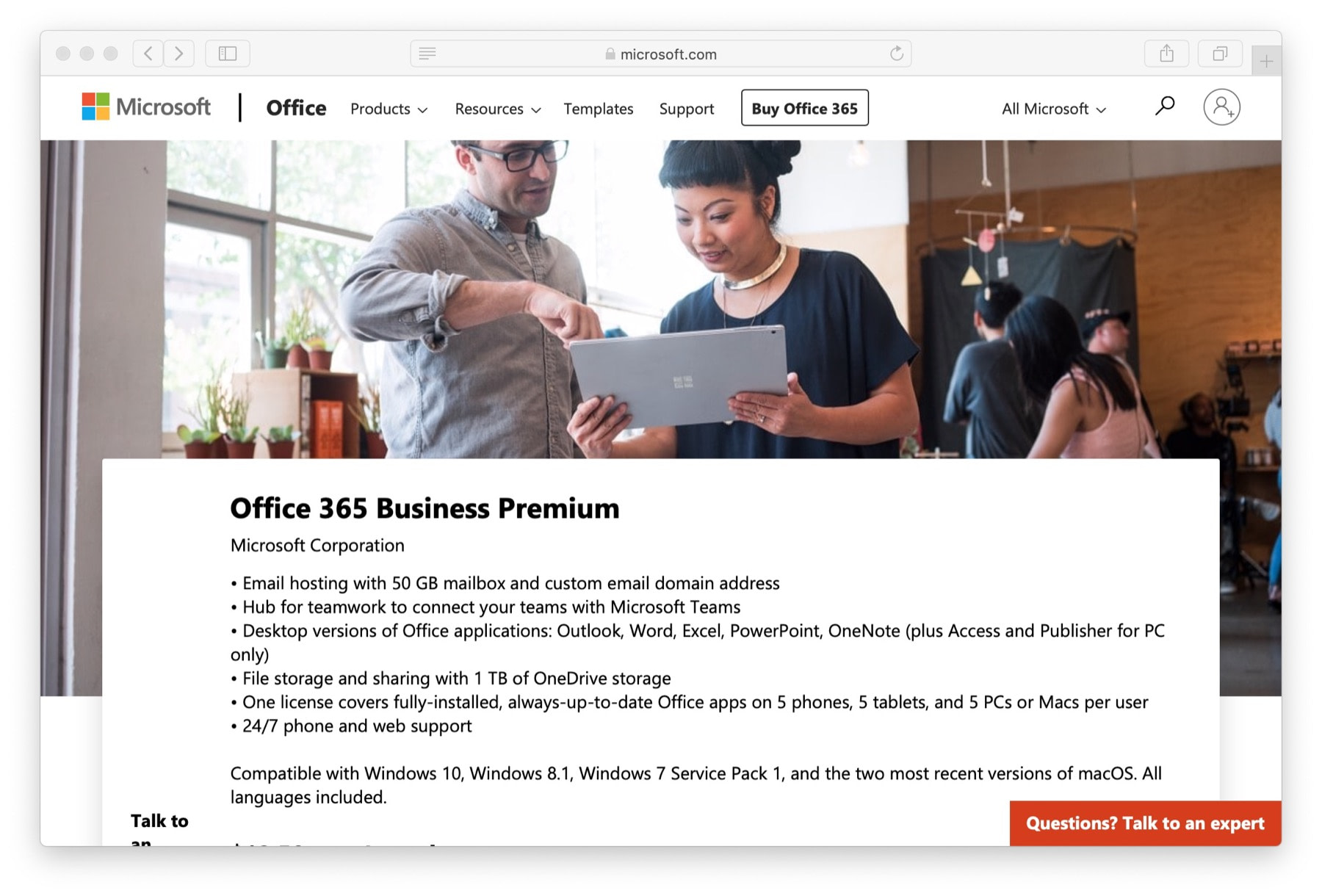 Office 365 for Business is Microsoft's contribution to the world of email hosting and business communications. This suite offers a variety of benefits:
👉 You get all of Office – This is not only about email hosting, but with Office 365, you actually get the whole Office package. This includes Microsoft bestsellers of all time, like, Word, Excel, PowerPoint, and more.
👉 The ability to work anywhere – Office 365 is software-based, so you don't need an internet connection to make it work (unless you want to send an email, obviously).
👉 Advanced collaboration tools – Share documents directly instead of through attachments so everyone can work on the same version of the document. Full versioning is included so you can revert to a previous iteration of the document if needed.
👉 Access to new versions of programs when they come out – As a subscription owner, you will automatically get access to new versions of the Office software as they come out, with no additional licensing fees.
Office 365 is a powerful software-based suite filled with tools that can simplify many aspects of your business. You can even do much of your work offline. However, the primary storage system is cloud based, so you might not be able to access certain files while working offline.
Pricing 💵
Office 365 Business Premium will cost you $12.50/user/month. This will give you access to all the tools as part of the Office package and also email hosting (via Microsoft Exchange).
If you want to get only Microsoft Exchange on its own, you can do that for $4/user/month.
Features 🏗️
The Office 365 Business Premium plan gives you access to:
Email hosting with 50GB mailbox and custom email domain address
Easy creation and deletion of email addresses
20MB maximum attachment size
Desktop versions of Office applications: Outlook, Word, Excel, PowerPoint, plus Access and Publisher for PC only
50GB of storage per user
Automatically synced with the Exchange app for access across devices
Shared calendars
Custom script creation
1TB of overall storage via OneDrive
Chat-based workspace to connect your teams with Microsoft Teams
24/7 phone and web support
Who Office 365 is best for 😃
Office 365 Business Premium is ideal for businesses that want a variety of powerful business tools they can use online and off. The fact that the whole Office package is included can be a huge benefit.
If you don't need Office and just need email hosting, Microsoft Exchange on its own will give you that.
Go to Office 365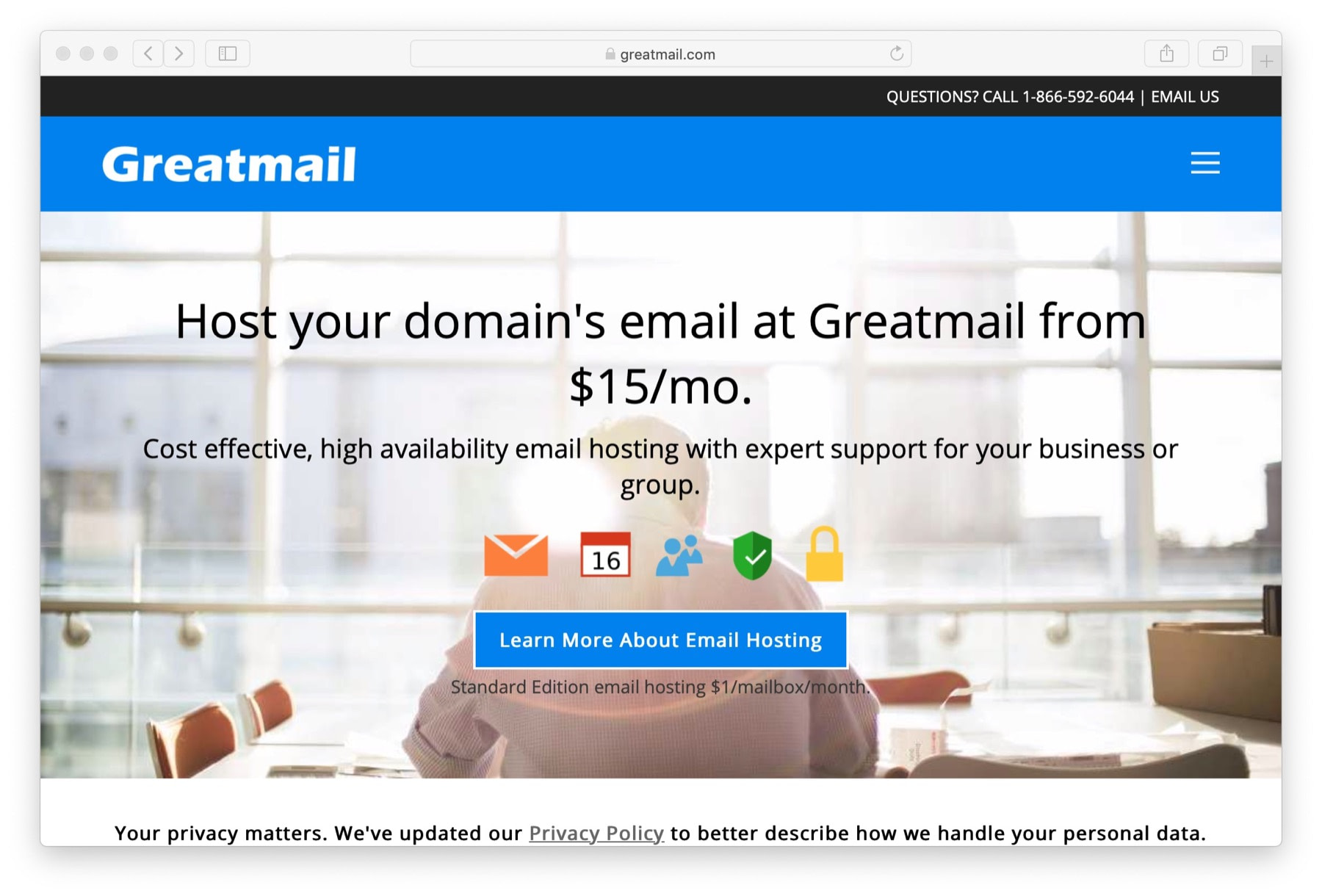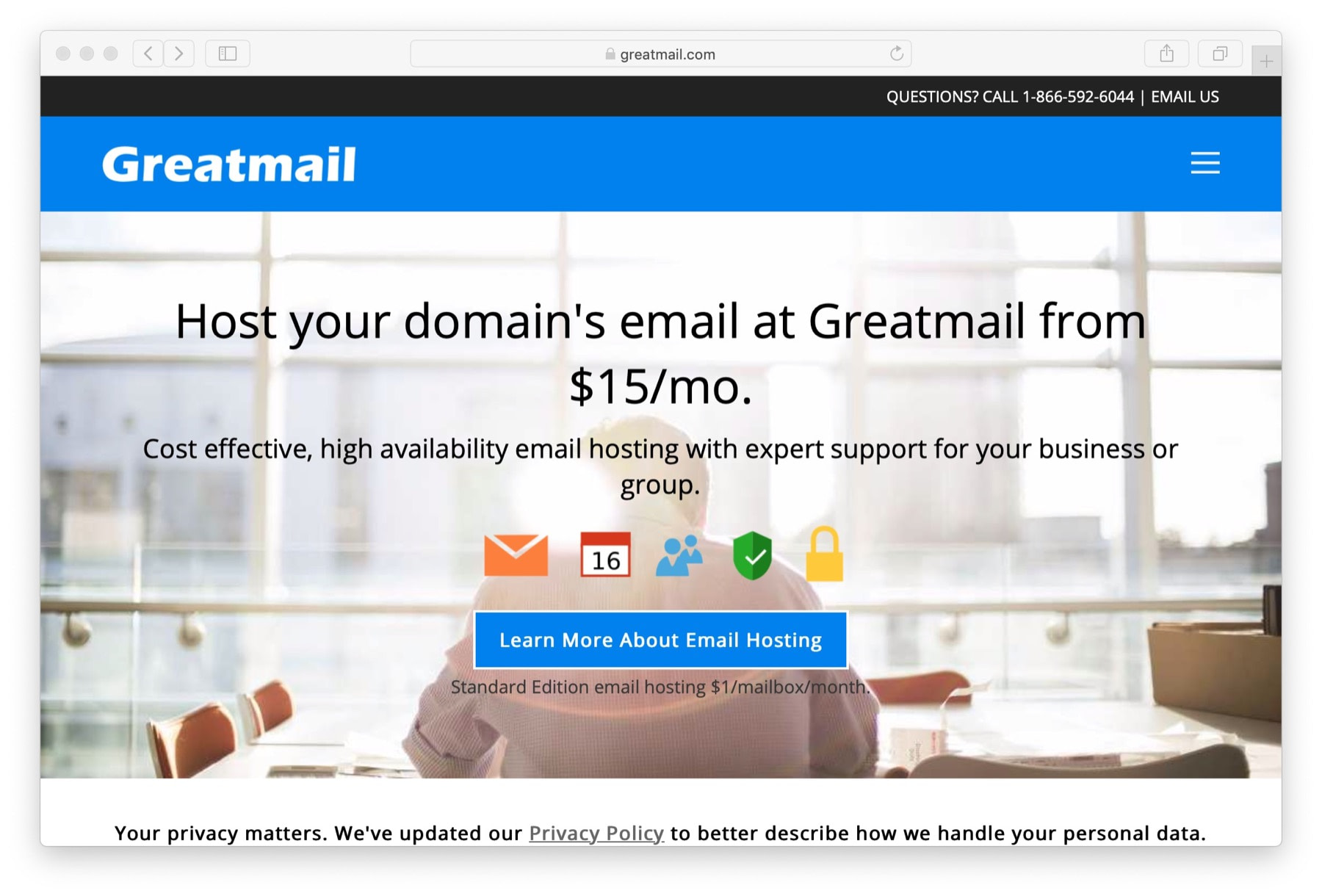 GreatMail is an effective yet affordable option with some powerful benefits:
👉 Cross platform support – Complete compatibility with Outlook, Apple Mail, Thunderbird, and other email clients.
👉 Enhanced security – Encrypted emails keep your data safe and the up-to-date spam protection technology keeps viruses and other spam out of your inbox.
👉 Multiple domains – You can manage email addresses associated with multiple domains from one administrator panel.
GreatMail doesn't offer any fancy extras, but they do provide everything you need to manage business emails for a group.
Pricing 💵
GreatMail's Standard plan comes at a rate of $99.95 annually ($8.33/month). This gives you 8 inboxes. You can expand by paying $1/user/month for each additional email account.
Features 🏗️
For the purposes of this article, we'll focus on the Standard plan:
Complete compatibility with a wide variety of email clients including Outlook, Apple Mail, and Thunderbird
Management of multiple domains from one account
No size limit on attachments
Configure your inbox to automatically save emails to an existing cloud storage account or directly to your computer
Automatic configuration of all mailboxes
SSL and TSL encryption
State of the art antivirus and spam filtering technology
The Gold plan also includes enhanced calendar and contacts synchronization.
Who GreatMail is best for 😃
GreatMail is an ideal tool for medium-to-large businesses that want to provide basic email compatibilities to a wide variety of employees without spending a fortune. The 8 mailbox minimum makes it an impractical option for smaller businesses.
Go to GreatMail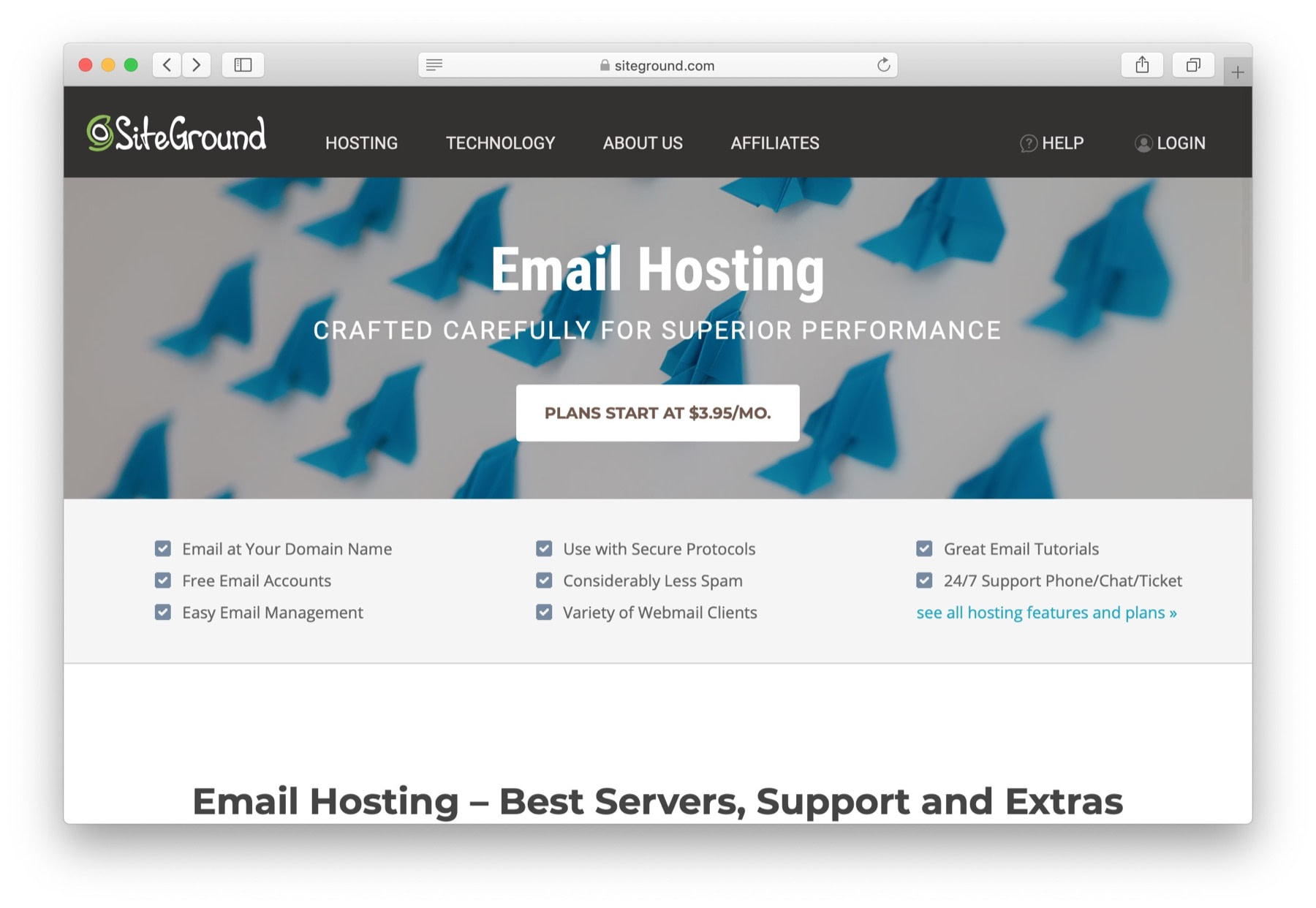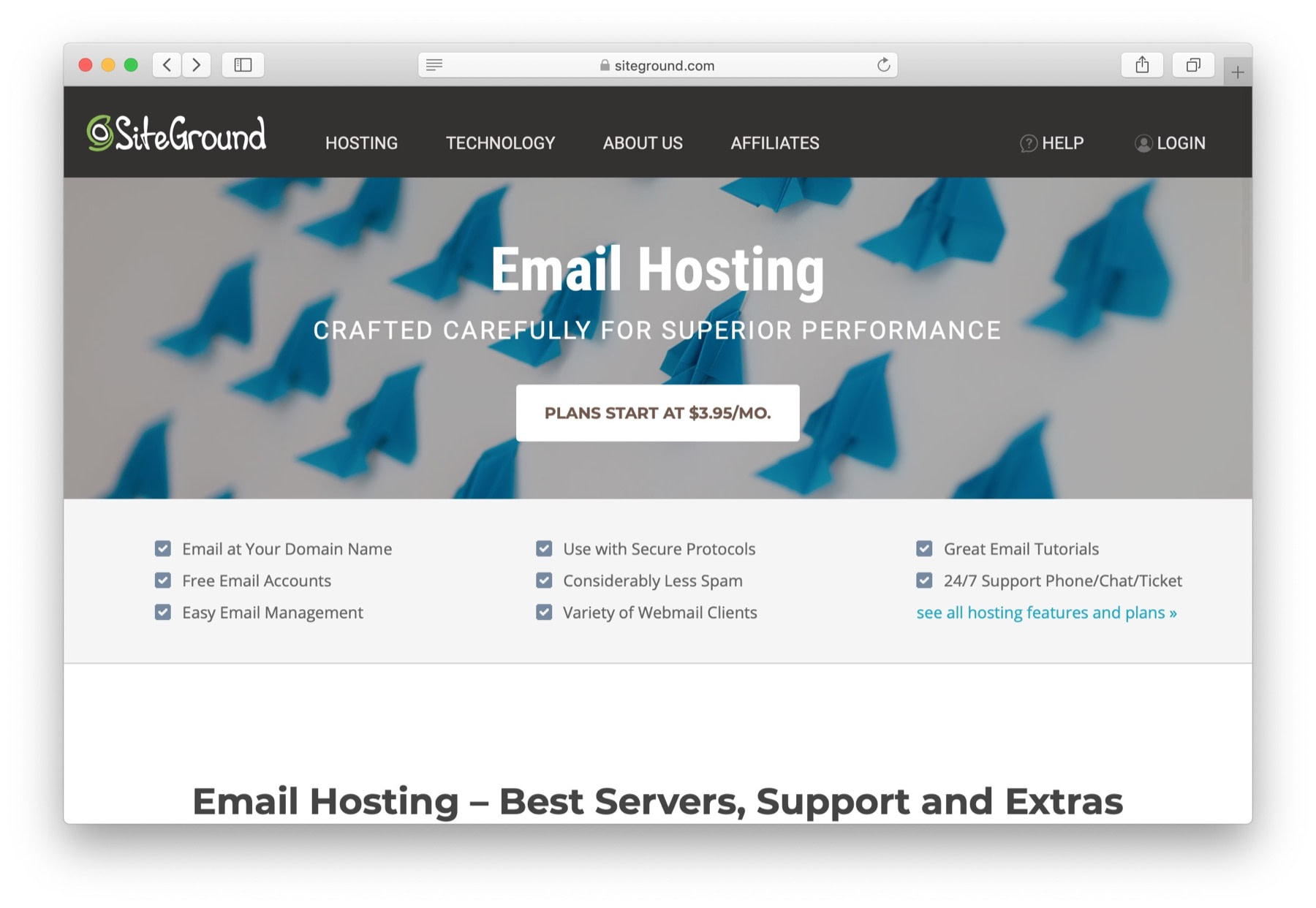 SiteGround is a web host first of all, with some email hosting offerings as well:
👉 Managed WordPress hosting – Every SiteGround plan comes with full WordPress integration and managed WordPress hosting. They've even been officially endorsed by WordPress.org!
👉 Innovative speed technologies – SiteGround offers fast, consistent performance.
In short, SiteGround is the one place where you can get high quality, easy-to-use email hosting and web hosting from the same provider.
Pricing 💵
SiteGround offers three plans: the StartUp plan at $6.99/month, the GrowBig plan at $9.99/month, and the GoGeek plan at $14.99/month.
Features 🏗️
For the purposes of this article, we'll focus on the email-specific features attached to the StartUp plan. You can take a close look at SiteGround's other features here:
Custom email address
2000MB inbox
50MB attachment limit
Up to 400 emails sent per hour
Up to 40 recipients per email
Up to 20 emails received per minute
Undelivered mail retry after 24 hours
SpamExperts is enabled by default on all servers
Who SiteGround is best for 😃
If you don't have a website yet or you're looking to switch to a new website host, SiteGround is an excellent option for you. If you're happy with your current web host or you want an email host specifically to make collaboration easier, you'll want to consider another tool from this list.
Go to SiteGround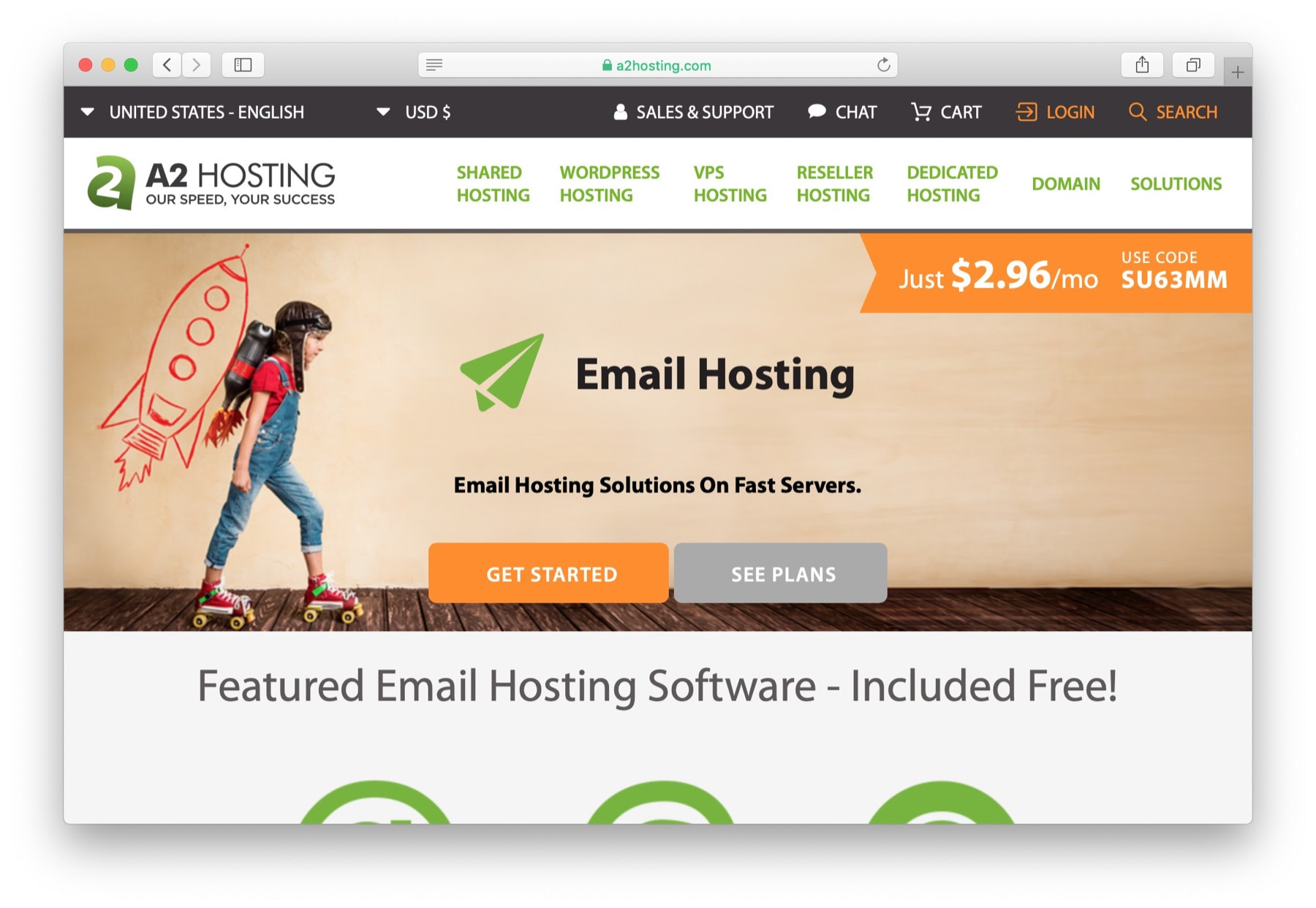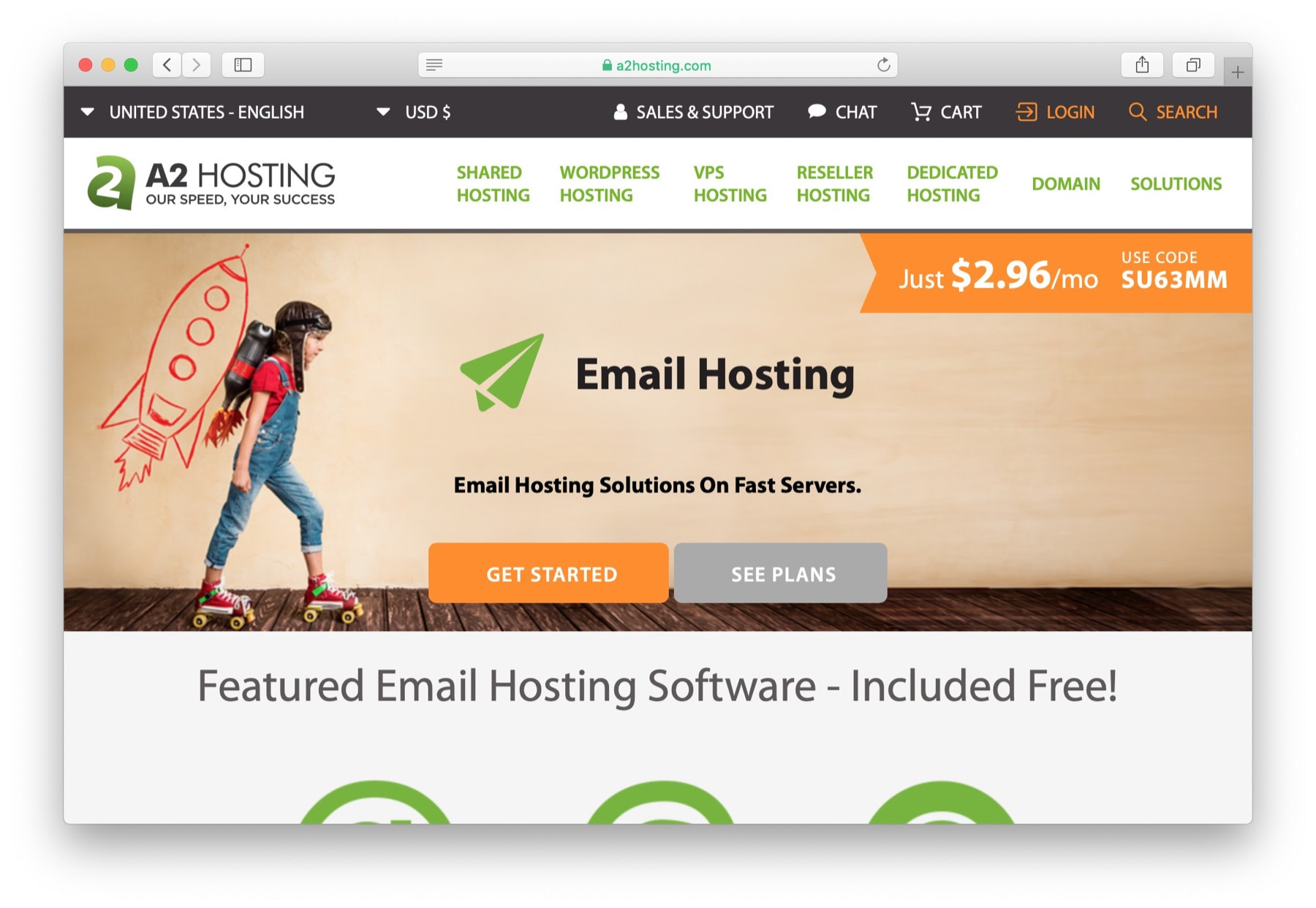 A2 Hosting is another service that bundles high-quality email hosting into a website hosting plan, so you don't have to deal with multiple control panels. A2 Hosting comes with some notable perks:
👉 Unlimited storage and data transfer – Never worry about the amount of data you need to store.
👉 Compatibility with a wide variety of email software – A2 email hosting is automatically integrated with software for creating contact forms and sending email newsletters. It is also compatible with a number of email clients.
👉 Automated backups – Your emails will automatically be backed up.
Pricing 💵
You can get the Lite plan for $3.92/month, the Swift plan for $4.90/month, or the Turbo plan for $9.31/month. However, these prices will increase upon renewal. For more information, check out their list of hosting plans.
Features 🏗️
For the purposes of this article, we'll focus on the features related to email hosting. Check out their complete list of hosting plans for more information:
Unlimited custom email addresses
50MB file attachment limit
State of the art spam protection
Choice of webmail software, with three options built in + compatibility with many more
Email forwarders
Auto-responders
Who A2 Hosting is best for 😃
Similarly to SiteGround, A2 Hosting is a great choice if you're looking for a place to not only host your email but your website as well. The all-in-one solution makes managing your tools easier.
Go to A2 Hosting
What to look for in an email hosting provider
The features you'll require from your email hosting provider will vary based on the industry you're in, but there are some features that most businesses should look for:
Custom domain use with no added fees – This means the host allows you to create email addresses using your business's official domain name.
Emails separate by domain – On some shared setups, if you set emails like [email protected] and [email protected], those emails might lead to the same inbox, since they share the same username. This is not ideal. You want to be able to set separate emails for different domain names.
Significant mailbox storage – You and your employees need lots of room to archive communications with clients and other important business documents. Look for an email host that offers at least 2GB of storage per user.
24/7 customer support – You should be able to get technical support from your email host at any time of day or night.
Security filters – These features will keep your business email free of spam, viruses, and other security threats.
Email delivery guarantees – You don't want to end up with emails that get nowhere. You need guarantees.
File sending capability – An email that allows you to send files of at least up to 25MB can make it easier to share large work files. Some email hosting providers also provide advanced file sharing for even bigger documents.
Ease of use – You want to invest in a system that makes it easy to create new accounts and manage email accounts associated with your business. The best email hosting providers also offer easy-to-use interfaces for individual accounts. These often come with organizational tools that help you manage different types of business communications.
Uptime – Any time your network goes down is a time your business is losing money. Look for an email hosting provider that guarantees 99.9% uptime and offers patches so you don't have to maintain your own system.
Continuous improvements – The world of email marketing is always changing. The capabilities of email design and the potential for quality user experiences grow exponentially every year. The best email hosting providers are also working to grow and improve on a continuous basis. Consider both the frequency of updates and the types of updates an email host has invested in recently.
Final thoughts on these best email hosting providers
Every company has different needs, so it's important to consider the functionality your team truly needs as you explore the best email hosting providers. All of the options on this list are great, but they work for different kinds of businesses:
Above all else, remember that the best email host is the one you enjoy working with. Don't be afraid to experiment with multiple options before settling on a long-term solution.
6 of the best #email #hosting providers #compared for 2020 ✉️
Click To Tweet
…
Don't forget to join our crash course on speeding up your WordPress site. With some simple fixes, you can reduce your loading time by even 50-80%: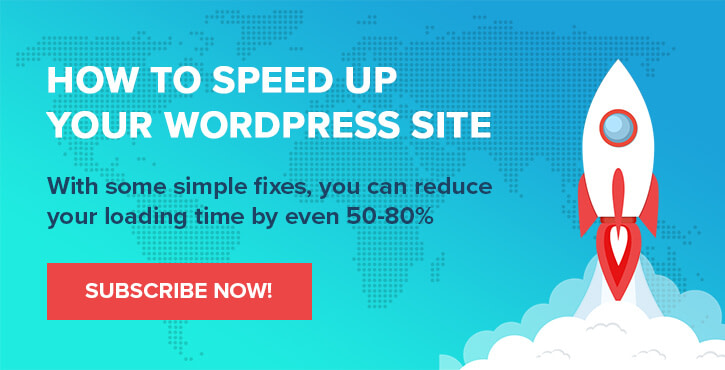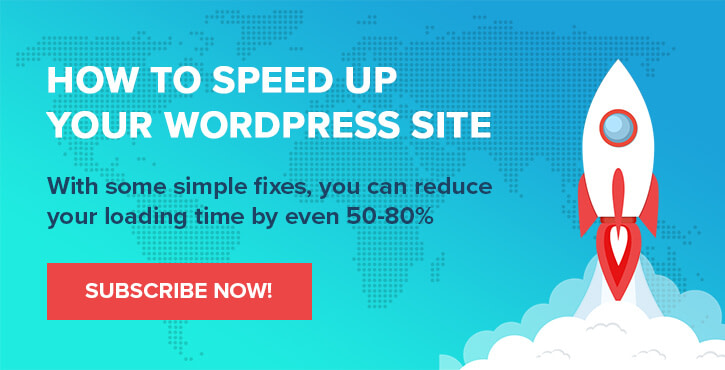 Layout, presentation, and editing by Karol K.
* This post contains affiliate links, which means that if you click on one of the product links and then purchase the product, we'll receive a commission. No worries though, you'll still pay the standard amount so there's no cost on your part.
Was this topic
helpful?
0% of users found this helpful