"Who cares about best Divi layouts?" – you ask. Well, let me tell you a quick story. It all started back in late 2013 when the first version of Divi was released by Elegant Themes. Ever since, Divi has been working its way up to becoming one of the most popular WordPress themes out there. Nowadays, basically anyone who's ever had to do anything with premium WordPress themes knows what Divi is, and probably enjoys it too!
Given the popularity, Divi is a whole brand of its own rather than "just a theme." There are developers building extensions for it, plugins, apps, templates and modules to improve the main product and make it even more powerful. Also, you can find many Divi child themes available for you to choose. There really is a lot of it out there, and if you're a Divi fan, you will surely enjoy what we have for you in this resource:
This roundup is all about the best Divi layouts around. These Divi layouts will help you adjust the main Divi theme to your specific needs and the niche you're in (or the unique project you're building). Spoiler alert: most of them are free!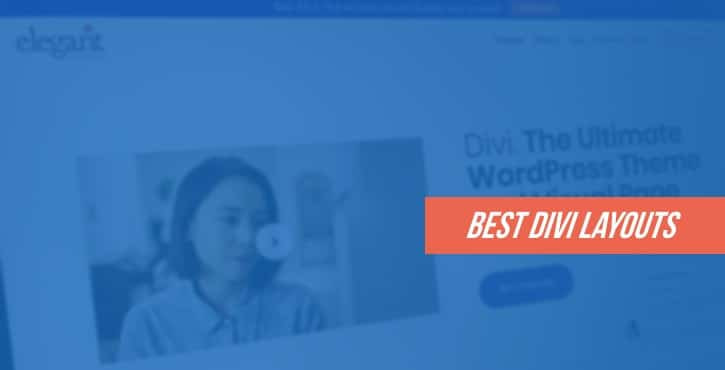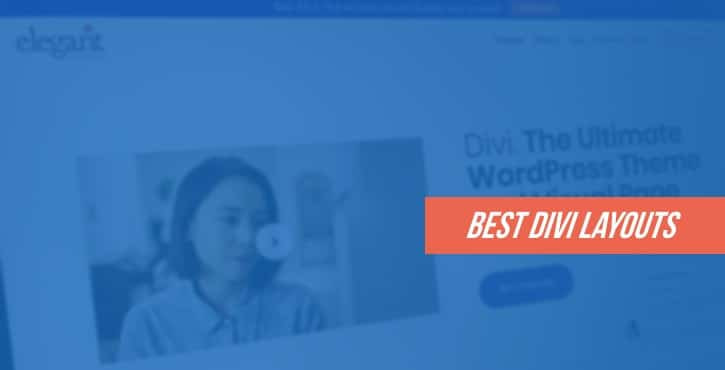 20+ best #layouts for Divi #WordPress theme
Click To Tweet
20+ best Divi layouts
1. Travel Blogger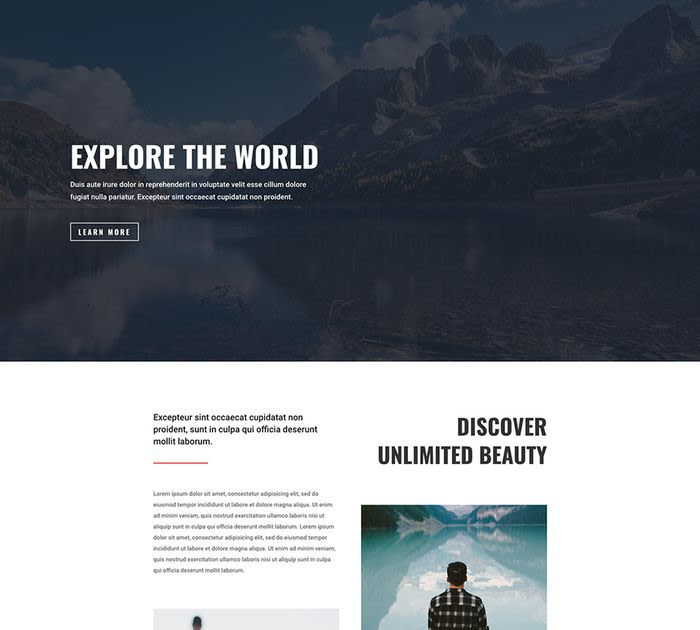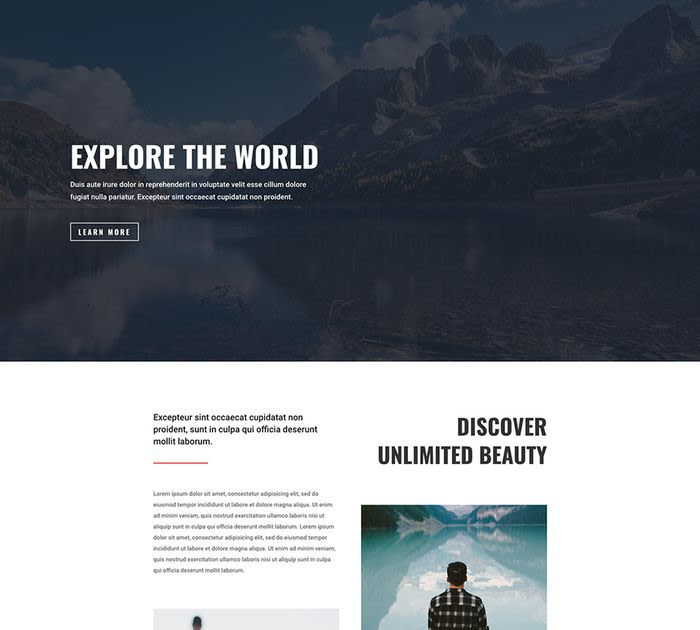 Get It Here
Eight different page layouts pack.
Full-screen appearance.
Parallax and lazy loading effects.
Video tour section.
Shop page included.
Visually-rich About Us page.
Lightbox photo galleries.
Photo-friendly design.
Travel packages.
Go to top
2. Logistic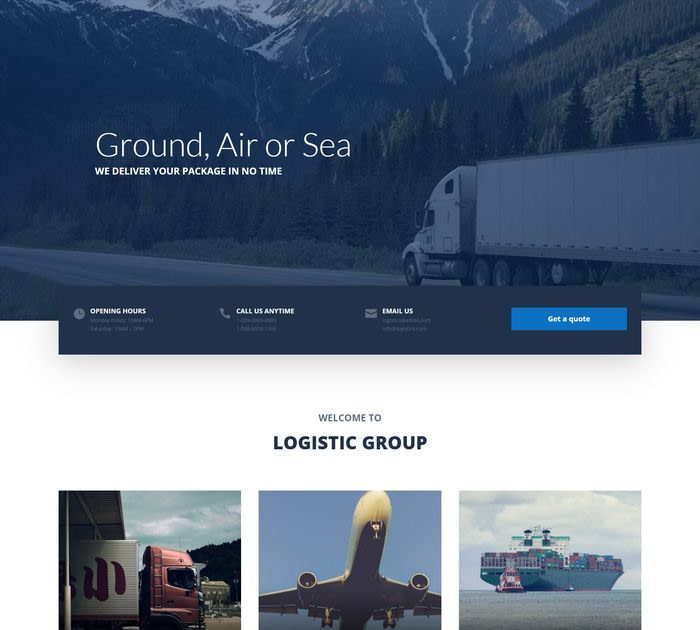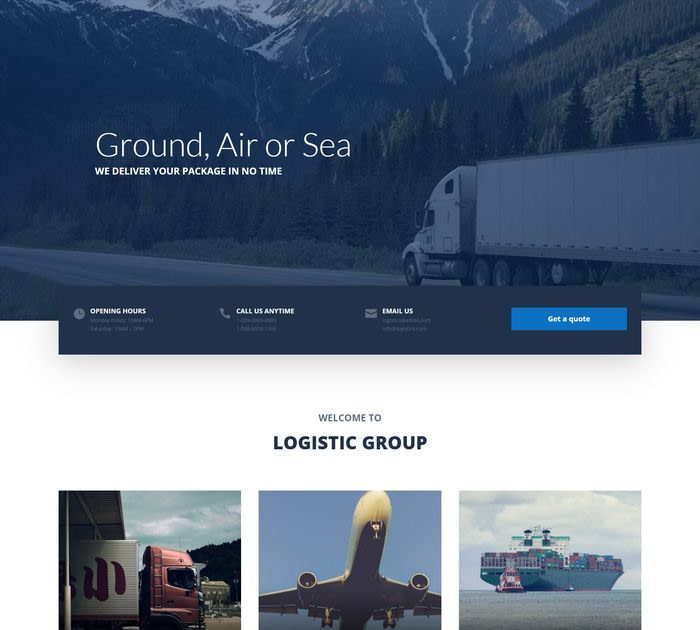 Get It Here
Professional and modern aspect.
White and blue color scheme.
Responsive design.
Suitable for logistic/transport companies.
Hero image section + call-to-action.
Beautiful representative icons.
Full-width section with gallery slider.
Statistics counters with icons.
Go to top
3. Wedding
Get It Here
Contact and About pages.
Beautiful photo galleries.
Countdown timer.
RSVP form.
Full-screen, clean design.
Full-width video embed.
Elegant lazy loading and parallax scrolling.
Accommodation recommendations page.
Go to top
4. Catering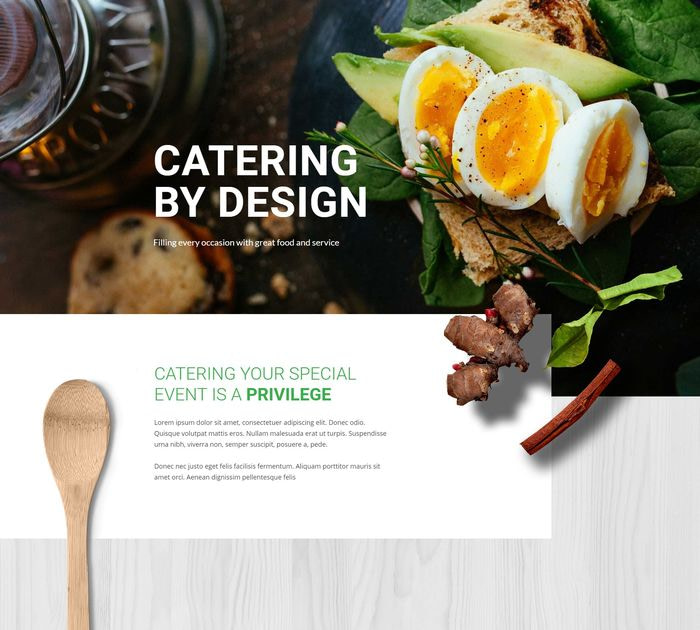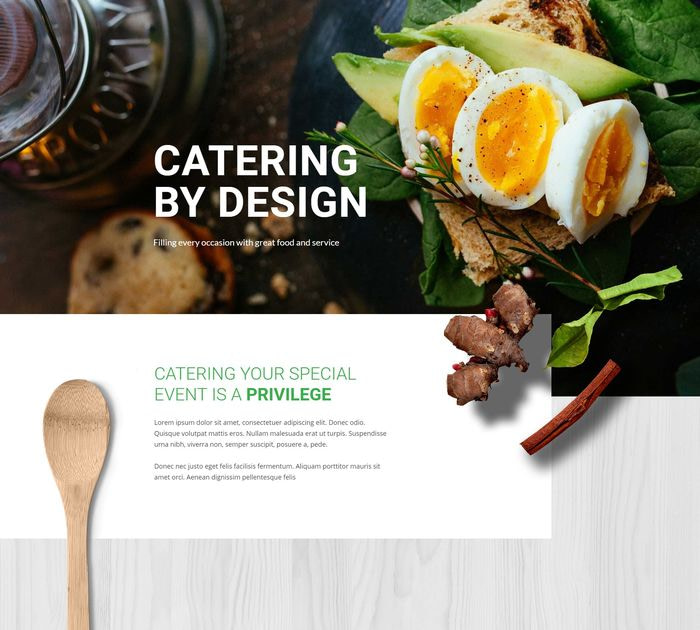 Get It Here
Various flexible modules.
Custom colors.
Custom fonts and icons.
Beautiful visual effects.
Elegant content boxes.
Video loop in the header.
Happy and colorful icons.
Photo-friendly backgrounds.
Food menus section.
Go to top
5. University & College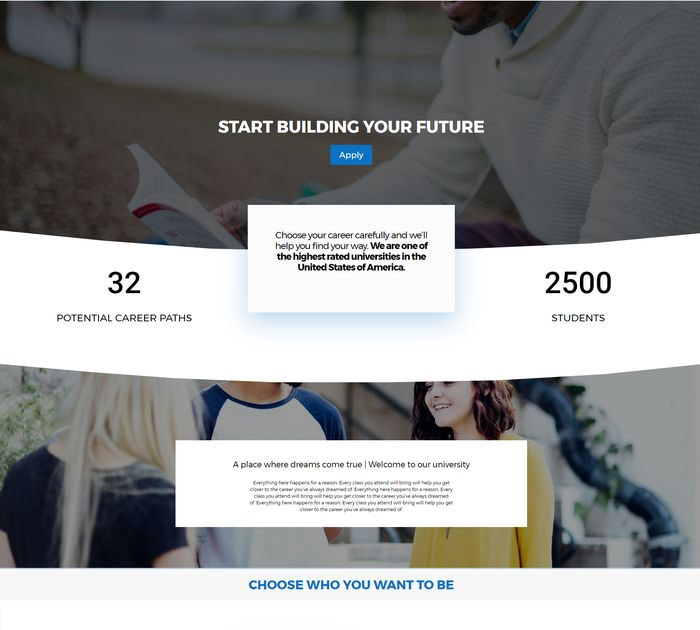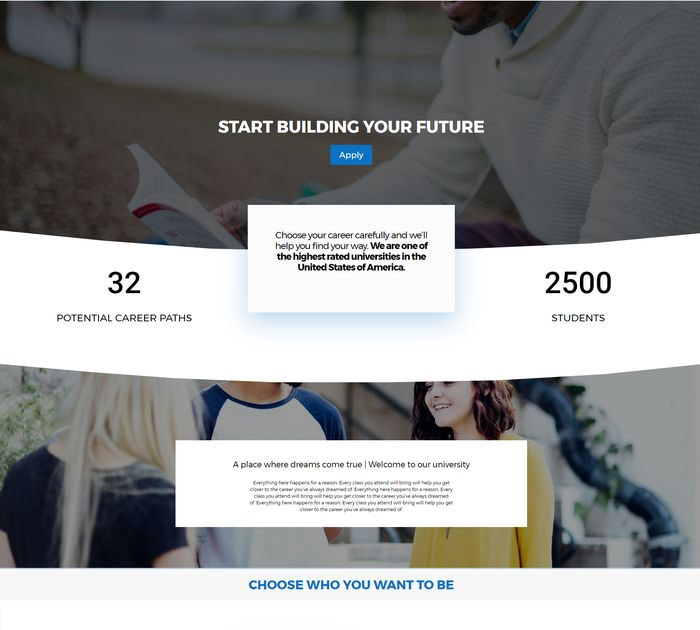 Get It Here
Hero section with call-to-action.
Hover effects for images and disciplines.
Clean and professional look.
Social icons.
Minimalist design.
Statistics counter above the header.
Centered white blocks with text placed over the ribbons.
Black and blue fonts and buttons.
Go to top
6. Modern Homepages
Get It Here
A pack with three different homepages.
One-page templates.
Colorful sections.
Video sections.
Call-to-action buttons.
Galleries with text.
Drop-down content boxes.
Built to fit enterprise or local/lifestyle businesses and design agencies.
Mobile-friendly.
Go to top
7. Josefin Church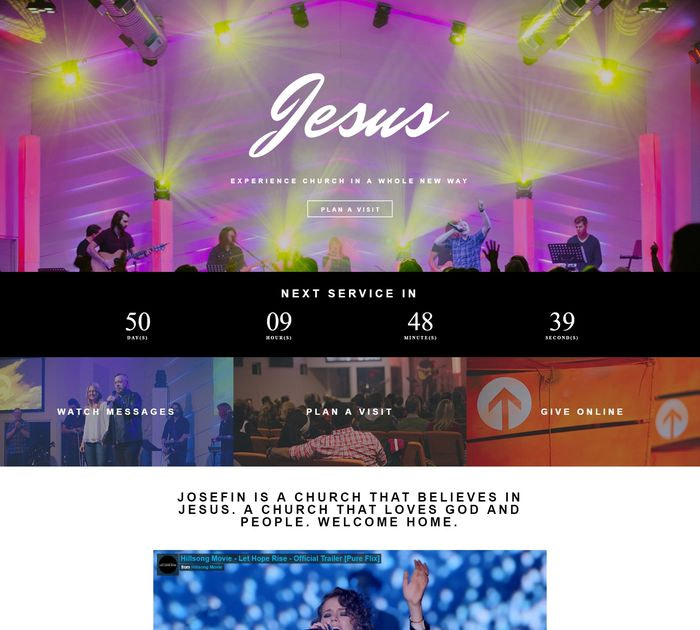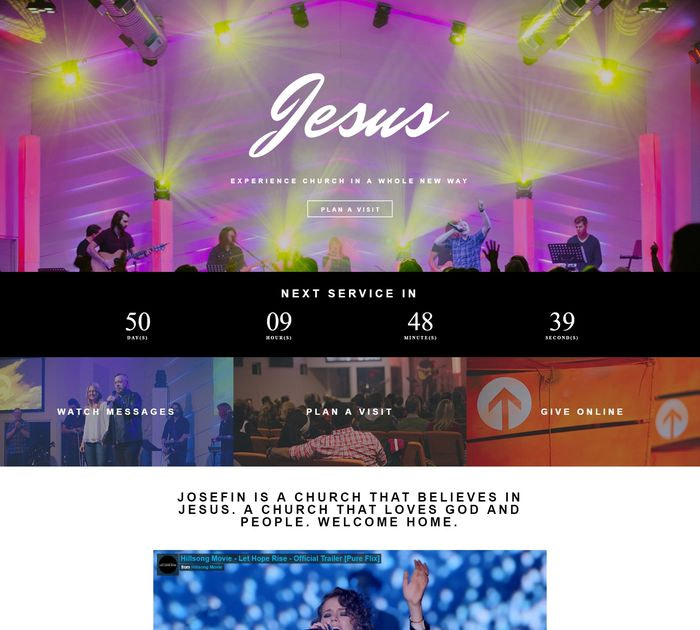 Get It Here
For church, ministry, religious organization or non-profit.
Parallax ribbons.
Video section.
Countdown timers.
Call-to-action buttons.
Modern, black-and-white color scheme.
Classy animations.
Drop-down content boxes.
Go to top
8. Interior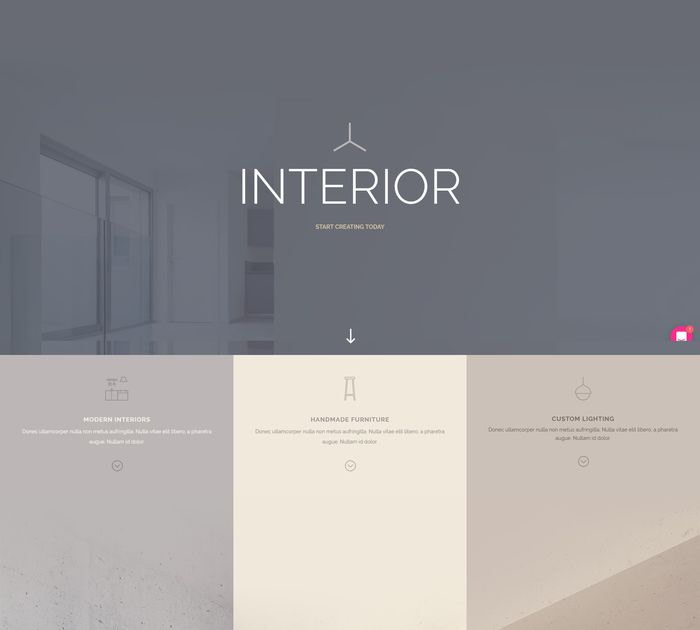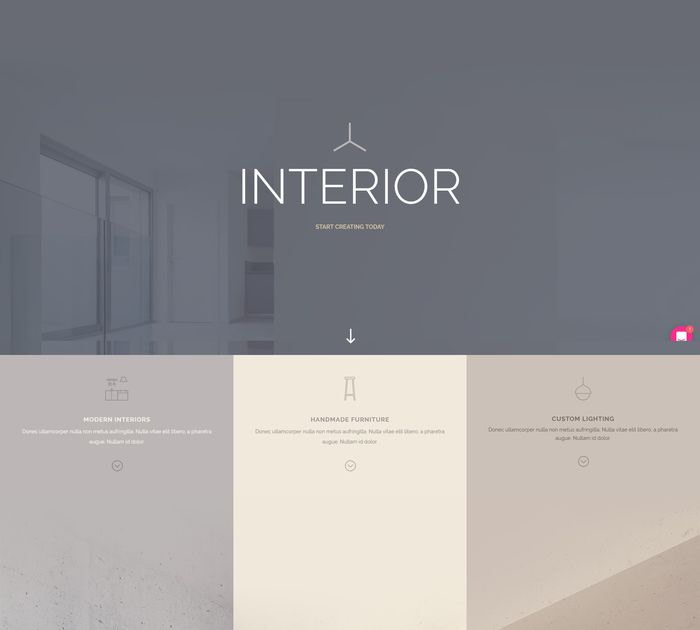 Get It Here
Beautiful and modern interface dominated by images.
Built for interior design portfolios, architectural spaces, product displays etc.
Parallax scrolling.
Text and photos are combined to complement each other gorgeously.
Large homepage header with scroll-down button.
Elegantly dropping menu as the user scrolls down the page.
Large images on every page.
Go to top
9. Pizza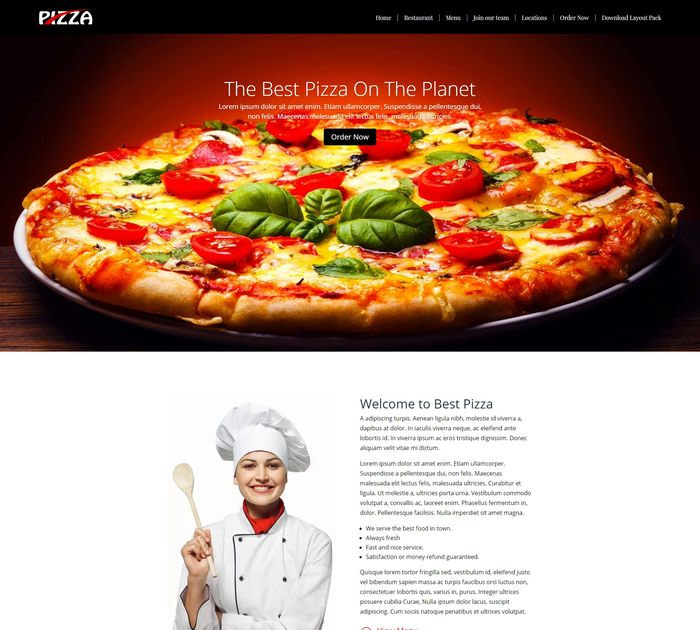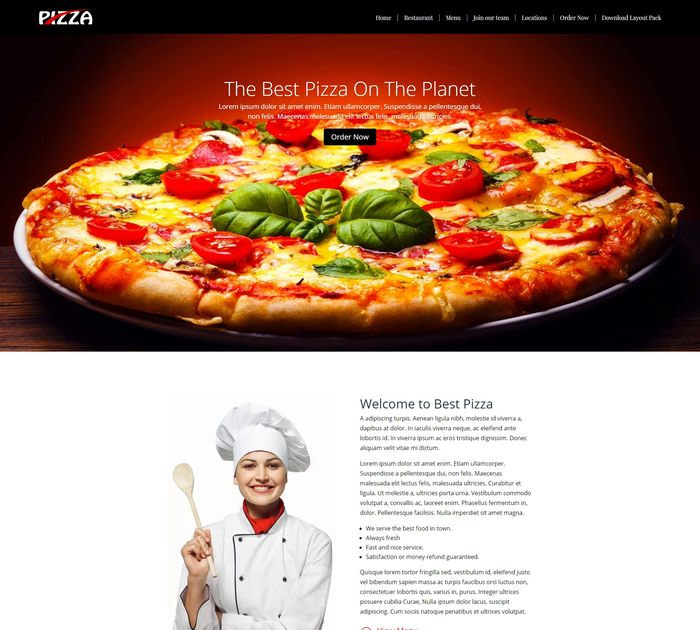 Get It Here
Minimalist design.
One-page functionality.
Full-width homepage header.
Tabbed food menu, showed in one single box.
Parallax ribbons.
Clean, simple sections.
Nice and quick contact form.
Call-to-action buttons.
Go to top
20+ best #layouts for Divi #WordPress theme
Click To Tweet
10. Yoga Studio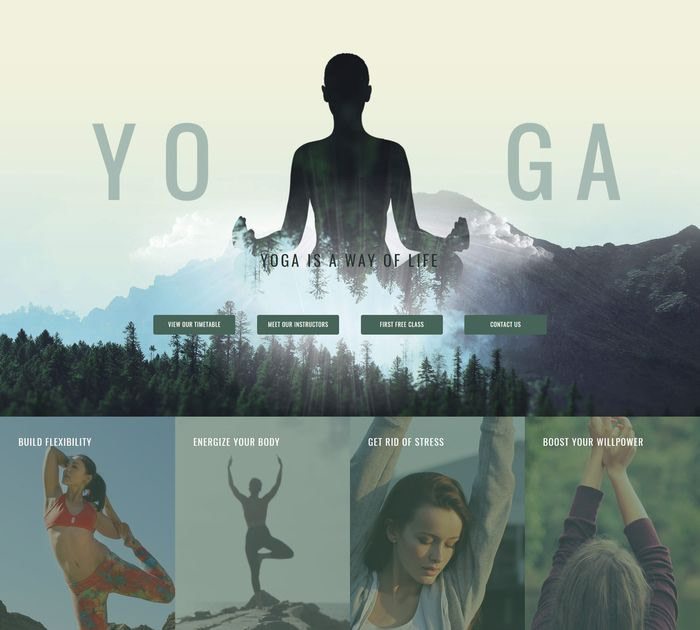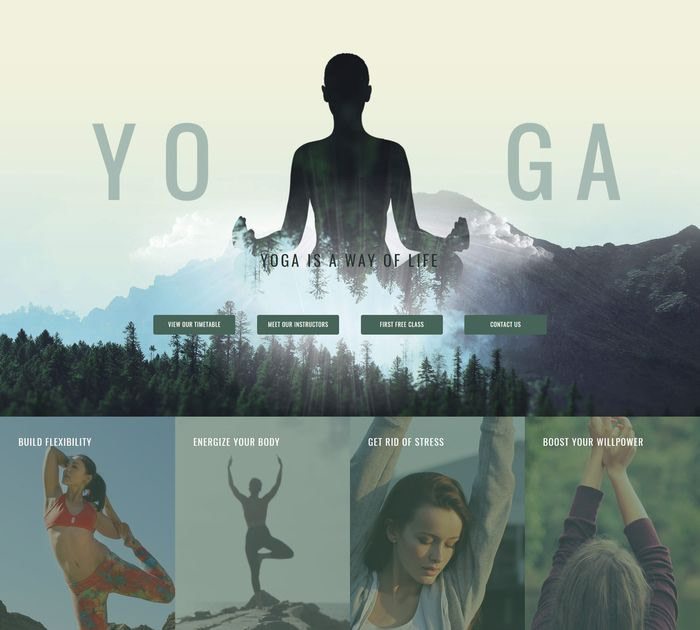 Get It Here
Catchy and modern design elements.
Multiple call-to-action buttons.
Interactive and beautiful visual presentation.
Image hover effects.
Full-screen design.
Timetable with classes.
Instructors page.
Great header effect.
Animated text on image gallery.
Go to top
11. Winterfell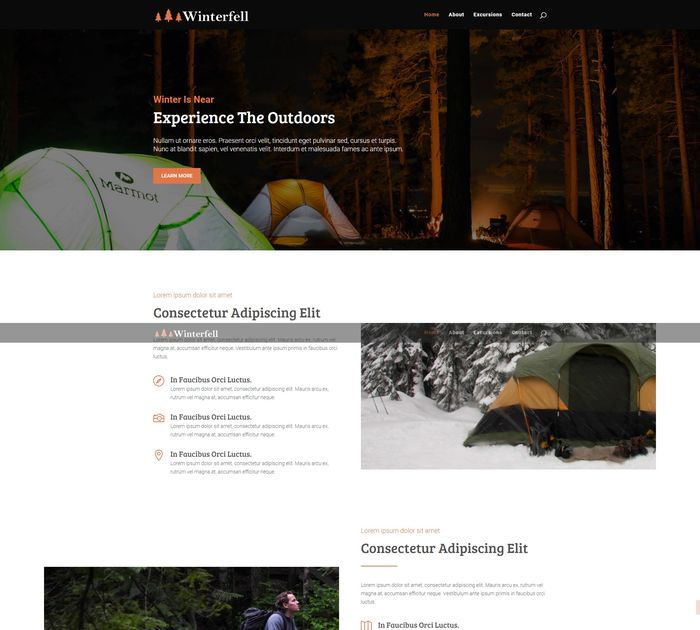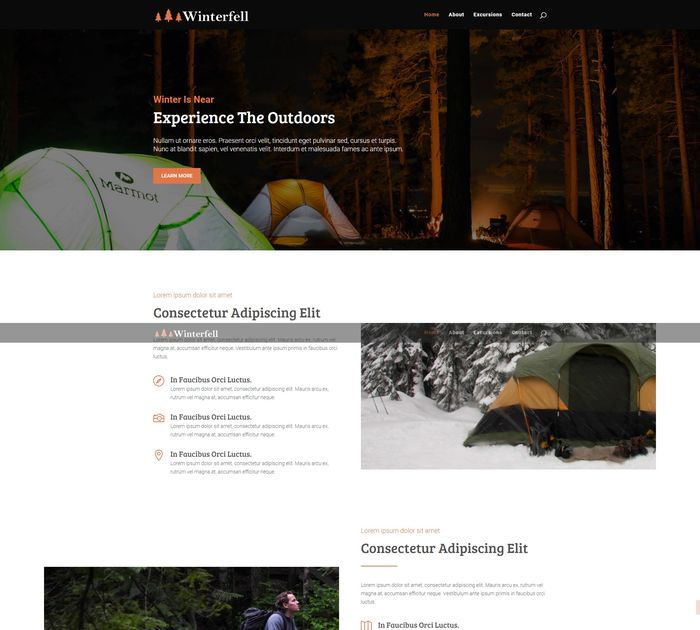 Get It Here
Four custom pages (Home, About, Excursions, Contact).
Minimalist and clean design.
List content blocks with icons.
Featured expeditions grid display.
Colorful content boxes containing images with text.
Lazy loading effects.
Social icons.
Custom logo.
Go to top
12. Photographer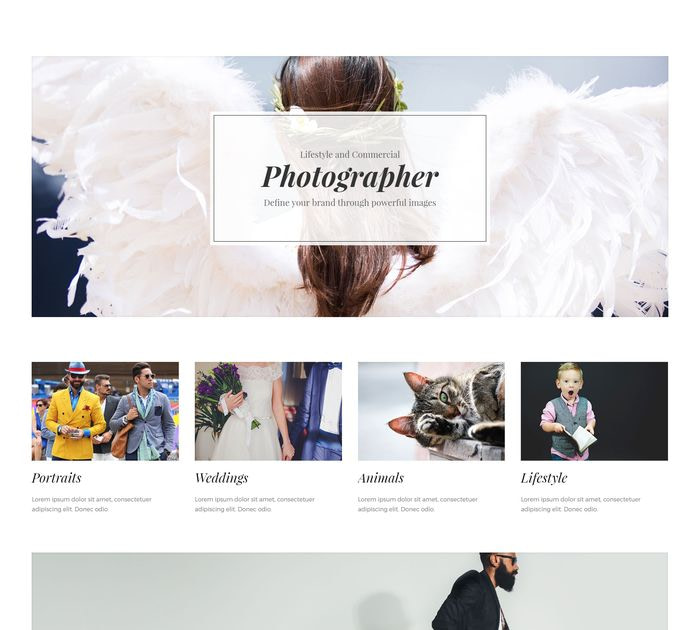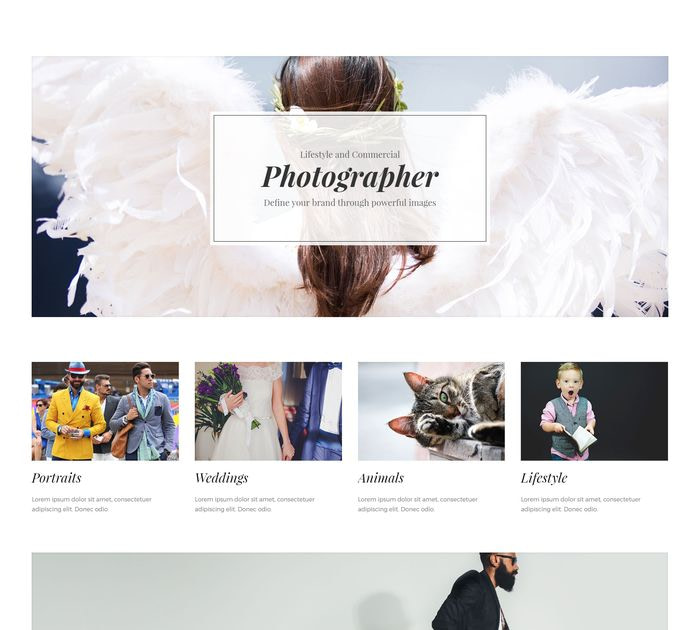 Get It Here
Modern and clean appearance.
Designed for creative people.
Content dominated by large images and effects.
Elegantly animated photo galleries.
Pricing tables with black and white color scheme.
One row for offered services with featured images.
Header with centered text box.
Photo gallery displayed in one row.
One-row Team section.
Go to top
You may also be interested in:
13. Adventure
Get It Here
Responsive design.
Six custom designed sections.
Material design styles.
Hover effects in each section.
Hero image section.
Image boxes with text.
Full-screen, colorful design.
Lots of visual elements.
Go to top
14. Hotel
Get It Here
Classy collective lazy loading effect for homepage elements.
Beautiful Rooms section with overlaid images.
Video background.
Full-screen design.
Nice fonts mixing interesting color gradients.
Divi's color gradients as backgrounds.
Pricing and offers packages.
Image with text blocks.
Go to top
15. Blog Post
Get It Here
Three different blog layouts.
Photo-friendly design.
Clean and modern interface.
Overlaid photo galleries.
In-content slider.
Footer with related posts.
Interesting post and picture alignment with columns or rows.
Circled author box.
Full-width featured image.
Elegant style for photo descriptions.
Go to top
16. Attorney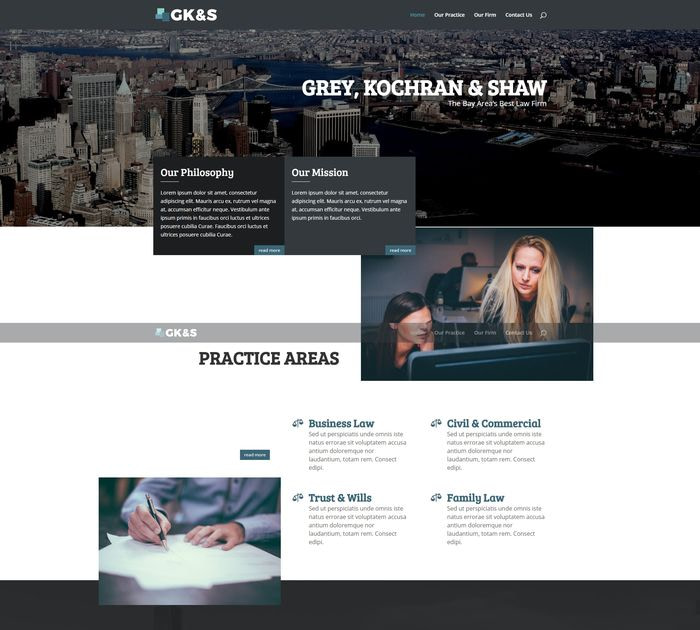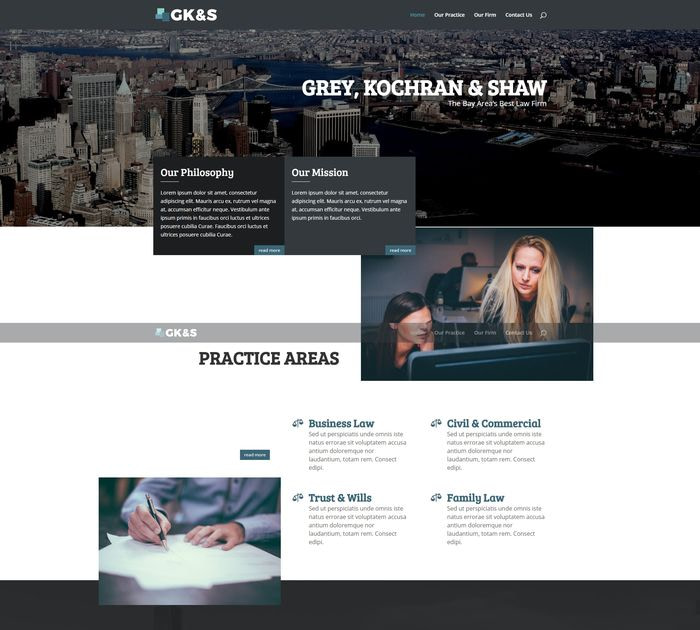 Get It Here
Full-screen modern appearance.
Parallax scrolling.
Slide-in effects for images and icons.
Overlaid content blocks.
Four custom pages (Home, Practice, Firm, Contact).
Footer with logo and custom text.
Full-width header and ribbons.
Re-purpose possibility.
Beautiful Our Firm page with details about each member.
Go to top
17. The Farm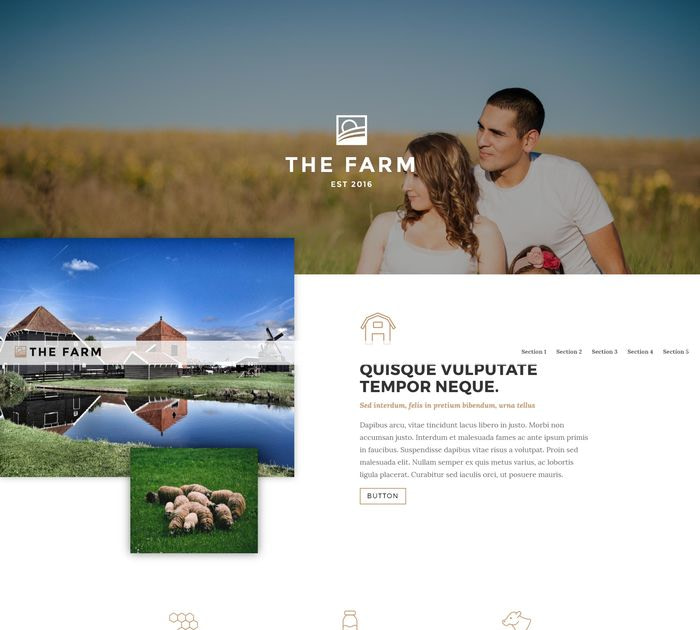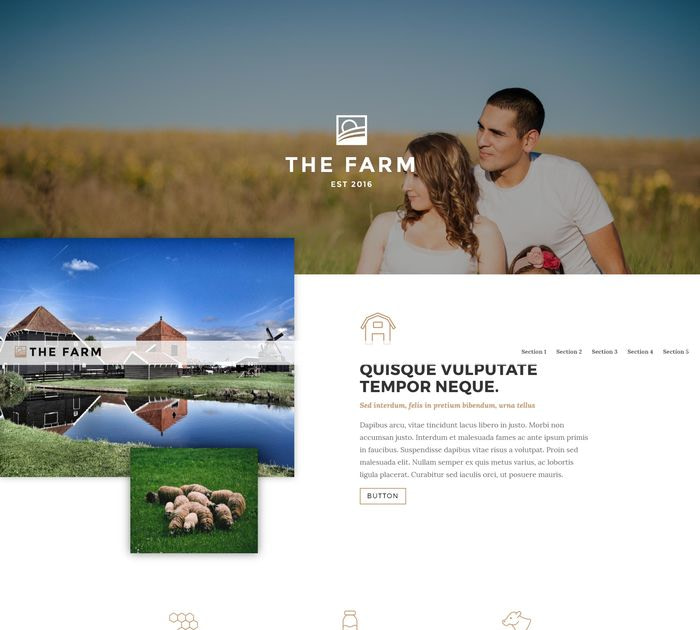 Get It Here
One-page layout.
12 custom icons (in PSD format).
Fully responsive.
Creative and modern design.
Cassy typography and icons.
Large images and visual content.
Overlaid pictures.
Full-screen appearance.
Smooth scrolling.
Go to top
18. Medical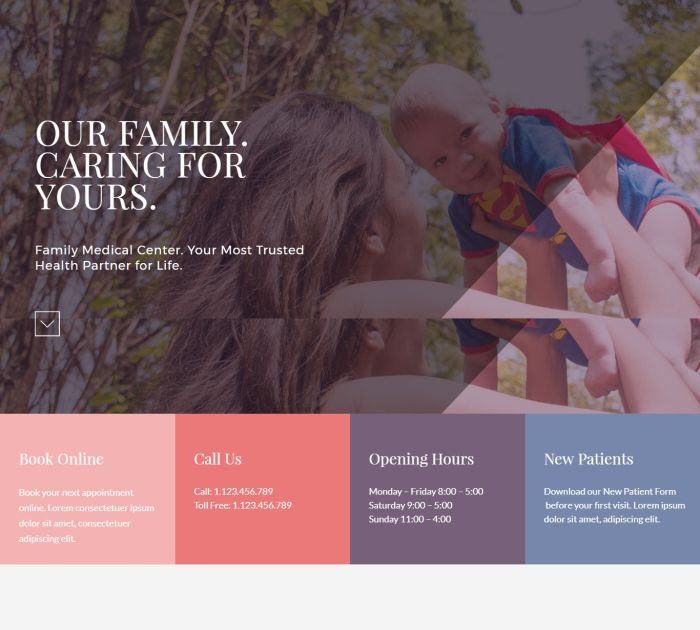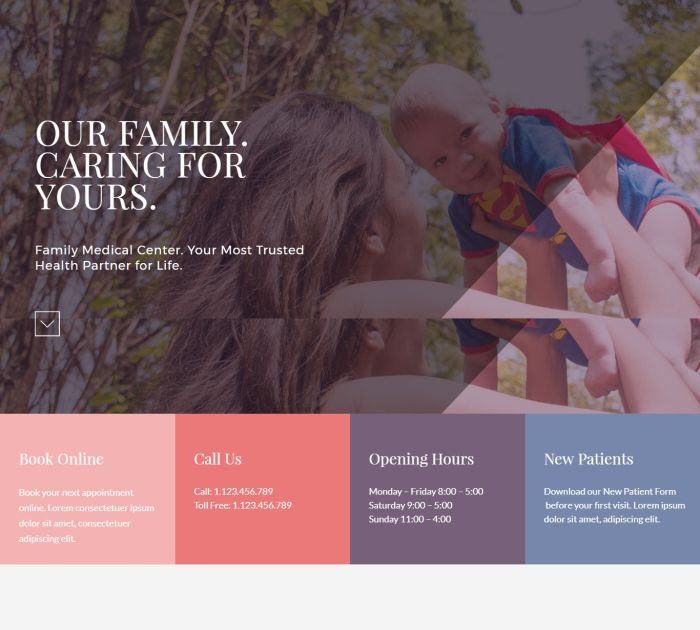 Get It Here
Colorful, full-screen design.
Modern, Retina-ready appearance.
Colorful content boxes.
Smooth parallax scrolling.
Lively, representative icons.
Beautifully structured content.
Full-width, large homepage header.
Section with image and text box overlay.
Four call-to-action links.
Go to top
19. Farmers Market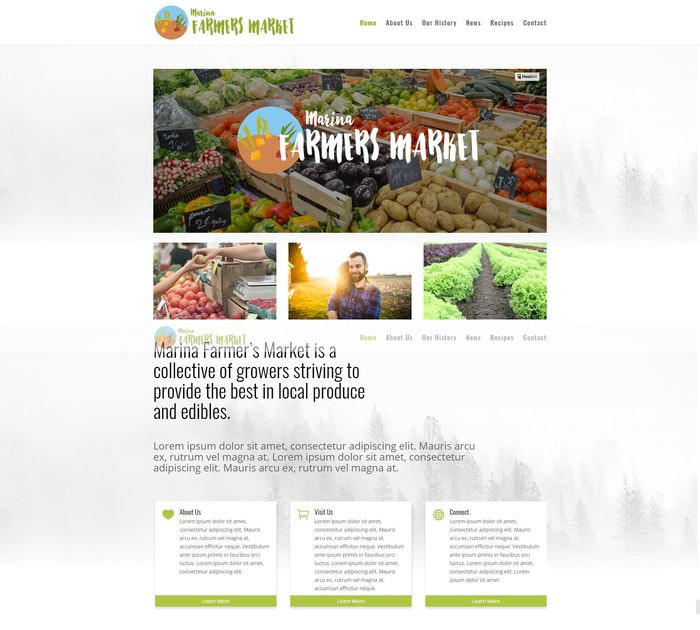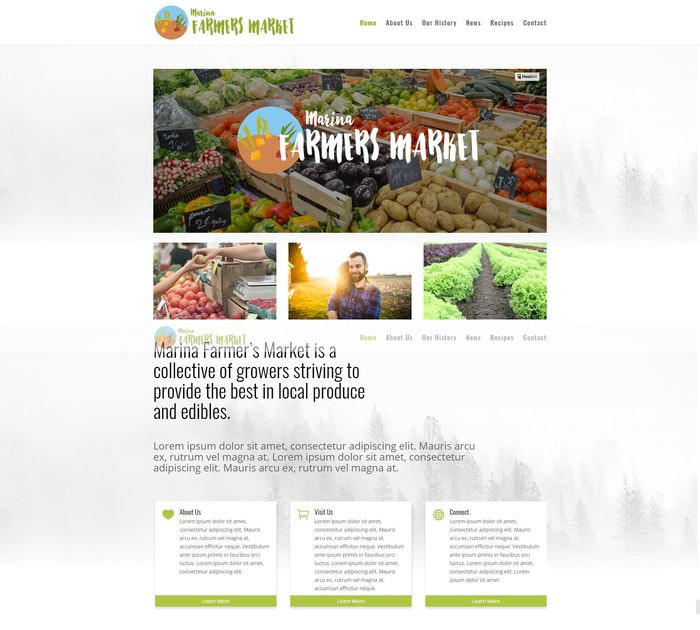 Get It Here
Six custom pages.
Clean yet lively appearance.
Custom background.
Minimalist display.
Parallax call-to-action ribbon.
Built for outdoor marketplaces, fairs, and city events.
Lazy loading effect.
Services content boxes.
Go to top
20. Multipurpose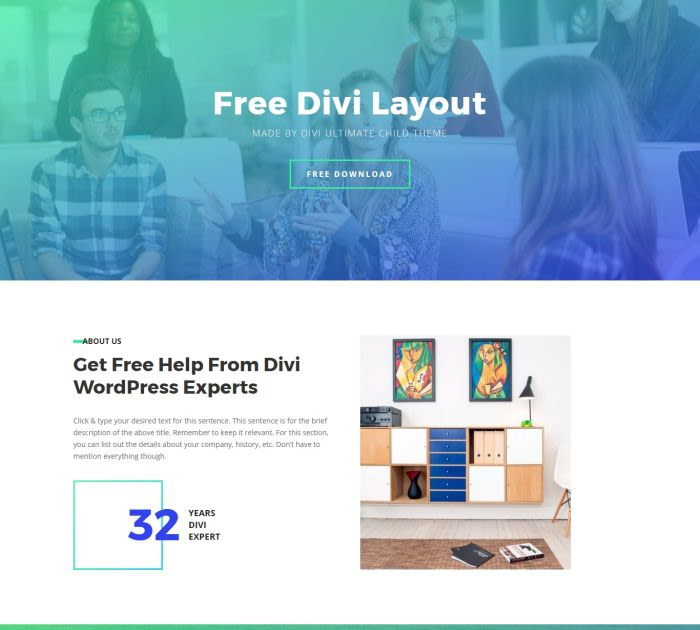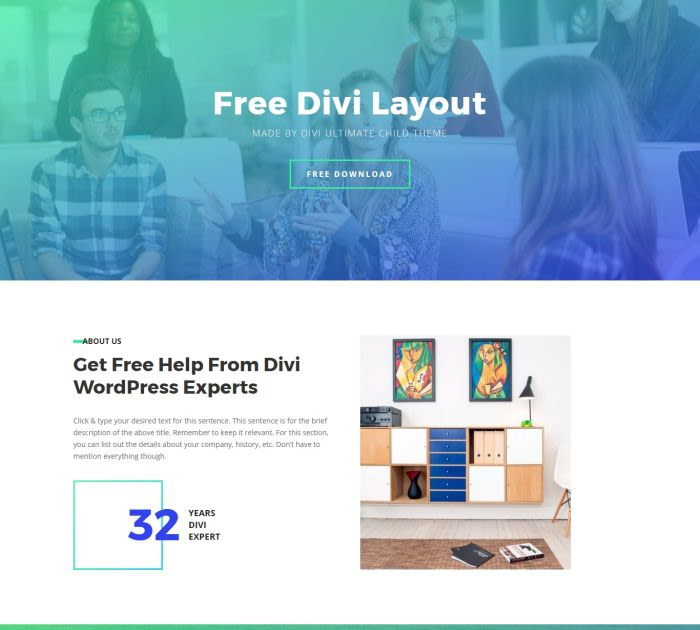 Get It Here
Gradient hero header.
Overlapping number counters with unique styling.
Parallax gradient ribbons.
Testimonials with lazy loading icons.
Clean and modern design.
Split-screen contact form and Google map.
Beautiful icons that show up with lazy loading effect.
Multipurpose landing page, for any kind of business.
Go to top
21. Fitness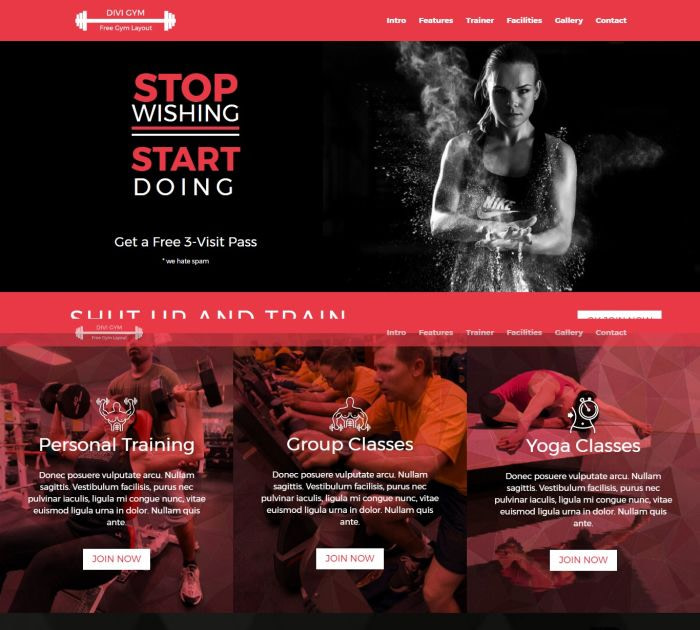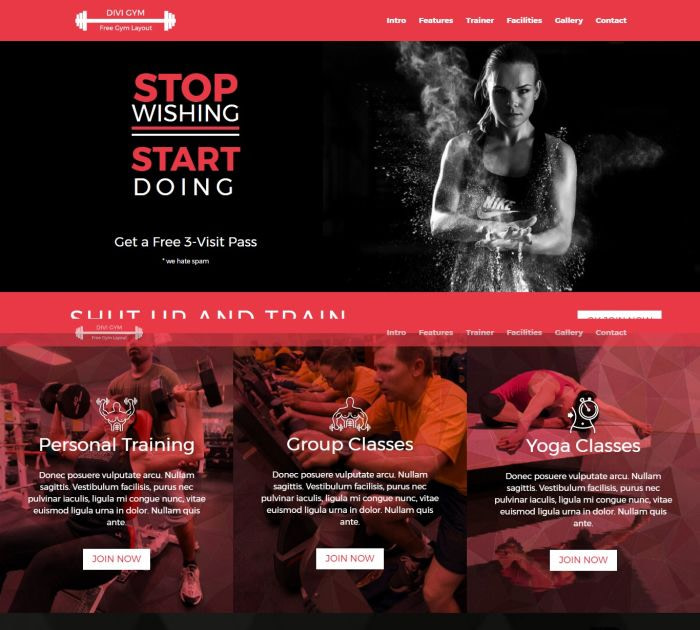 Get It Here
Compatible with Elementor as well.
Section for training classes.
Trainers page.
Drop-down content boxes.
Blocks changing color by click.
Photo galleries with sliders.
One-page design.
Black-and-red color scheme.
Go to top
22. Construction
Get It Here
Full-screen design, with large visual elements.
Full-screen parallax header (image or video loop).
Smooth scrolling experience.
Lively and detailed icons from construction field.
Stats and project counters.
Multiple colorful geometrical shapes as sections.
Grid portfolio with lightbox items.
Page with team members.
Go to top
* This post contains affiliate links, which means that if you click on one of the product links and then purchase the product, we'll receive a small fee. No worries though, you'll still pay the standard amount so there's no cost on your part.
Was this topic
helpful?
0% of users found this helpful