This is the September 2019 edition of "This Month in WordPress with CodeinWP."
Hey everyone, welcome back to our September 2019 WordPress news roundup! Part of our team was out of office in August, myself included. Now I'm back with the freshest stories that took place in the WordPress realm last month.
While you'll be reading the news, our Bucharest-based squad will be on its way to a retreat in the mountainside for a mix of relaxation and fun. But just before we hit the road, I made sure to leave you with all the important stuff that's been happening in WordPress.
In this September 2019 WordPress news edition, Automattic acquires Tumblr and Zero BS CRM, the Trusted Authors Program no longer exists, whilst the idea of auto-updating old WordPress versions didn't go along unnoticed and uncriticized in the community.
But there is so much other news that I want to share with you, so make sure to check everything on the list by reading our full roundup of the most exciting proposals, announcements, and articles.
Automattic + Tumblr, 'Trusted Authors' gone, auto-updates 🗞️ September 2019 #WordPress news
Click To Tweet
September 2019 WordPress News
Automattic — the maker of WordPress.com — has purchased Tumblr
Any news that involves Automattic is always likely to make a big splash. It's happening again now not only in the WordPress community but around the whole tech world. Automattic brought another big brand under its wings by purchasing Tumblr from Verizon for what was reportedly under $3 million, a big fall from the 1.1 billion that Yahoo paid for Tumblr in 2013. It seems Yahoo couldn't keep their promise "not to screw it up".
Matt and the team said that Tumblr will still remain a separate brand and they won't change its front-end much. It's only the back-end that will receive several adjustments, but that won't have any unpleasant impact on the users. So, if you're a Tumblr user, there's nothing to worry about.
Soon after that, Automattic also acquired the Zero BS CRM plugin with the intention of rebranding it as Jetpack CRM. The name is yet to be officially confirmed.
This is pretty cool. Can't think of a better owner today than Automattic for Tumblr's huge creative publishing community. https://t.co/G9pVtpjKJ9

— Marco Arment (@marcoarment) August 12, 2019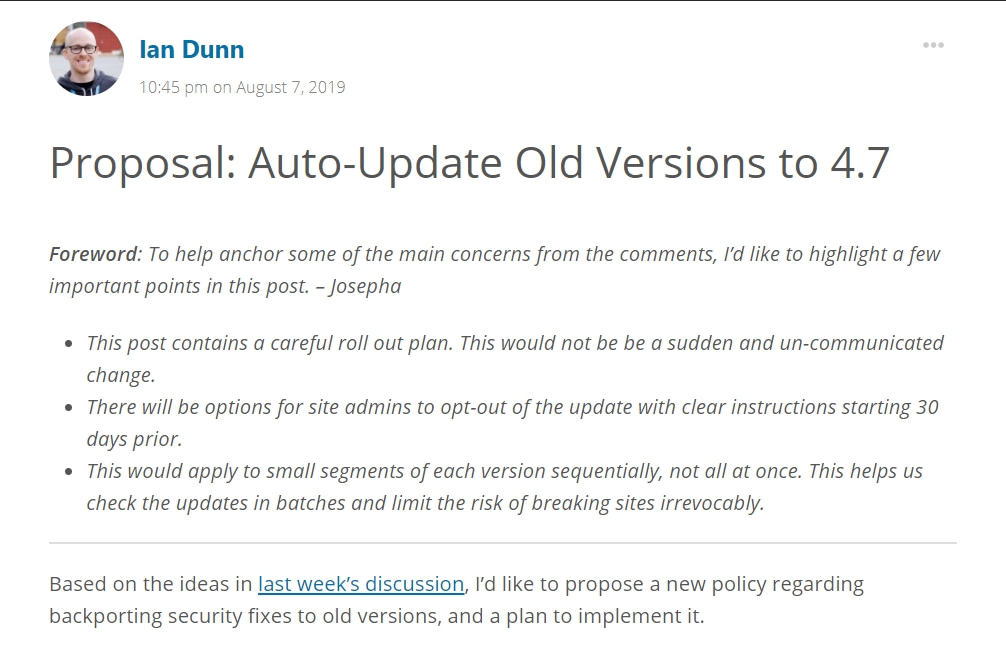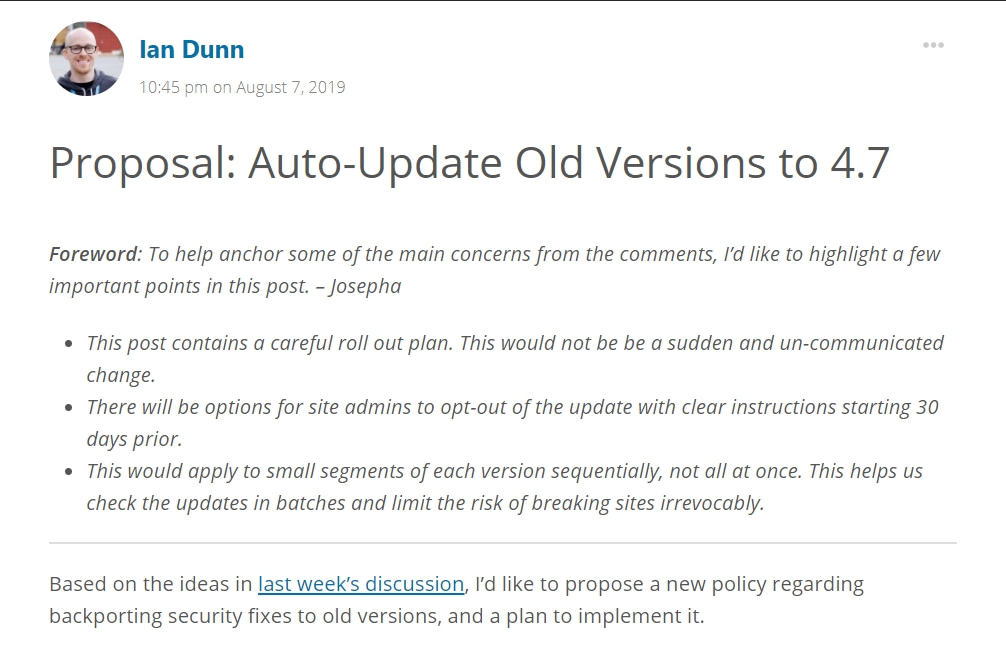 Proposal: Auto-Update Old Versions to 4.7
What do you do to prevent security issues when people won't update the old WordPress versions on their sites? You do the update for them. For now, this is only a proposal coming from a few WordPress core contributors, which turned into a long debate among developers, community members, and other contributors.
The proposal consists of "auto-updating the unsupported sites to the oldest supported version", aka those who still use versions between 3.7 and 4.6 will automatically be upgraded to WordPress 4.7 (the current oldest supported version).
Of course, admins will have the option to say no when they get the notification prior to this major change via dashboard and email.
WordPress Theme Review Team Scraps Trusted Authors Program Due to Gaming and Inconsistent Reviews
It had it coming, if you ask me. The Trusted Authors Program, which the Theme Review Team implemented last year, has suffered many changes and complaints during its 16-month life.
The program was discontinued this August due to inconsistency, irrelevant reviews, and because it was causing "more problems than it was solving" – according to team lead William Patton. Trusted Authors Program was taken with a pinch of salt from its very beginnings, but the disapprovals multiplied the moment the theme developers had to work extra in order to join it. We wrote about these limitations in our June 2019 news edition.
Now it's all over!
You may also be interested in:
WordPress shop owners, WooCommerce 3.7 is out after being under development since April. This release is mostly about blocks and enhances your experience with the block editor. On that note, it features WooCommerce Product Blocks 2.3, which lets you add and manage all your shop products via blocks.
WooCommerce 3.7 has also raised the bar toward WordPress and PHP minimum requirements, so those of you who want to update to this latest version must run at least PHP 5.6 and WordPress 4.9. So if you wanna innovate, first update!
Other inclusions are additional content email settings, an auto coupon code generator, and a package management system.
WordPress 5.3 Schedule and Scope
If you're wondering how the WordPress core development is going, this is the short-term calendar of the next release, together with the teams and people in charge. Spoiler: WordPress 5.3 Beta 1 will be out this month!
After the beta passes its tests, expect the first release candidate on October 15th and the official, complete version one month later, on November 12th. What's the general goal of this last major release of the year? Quote: "Polishing current interactions and make the UIs more user-friendly".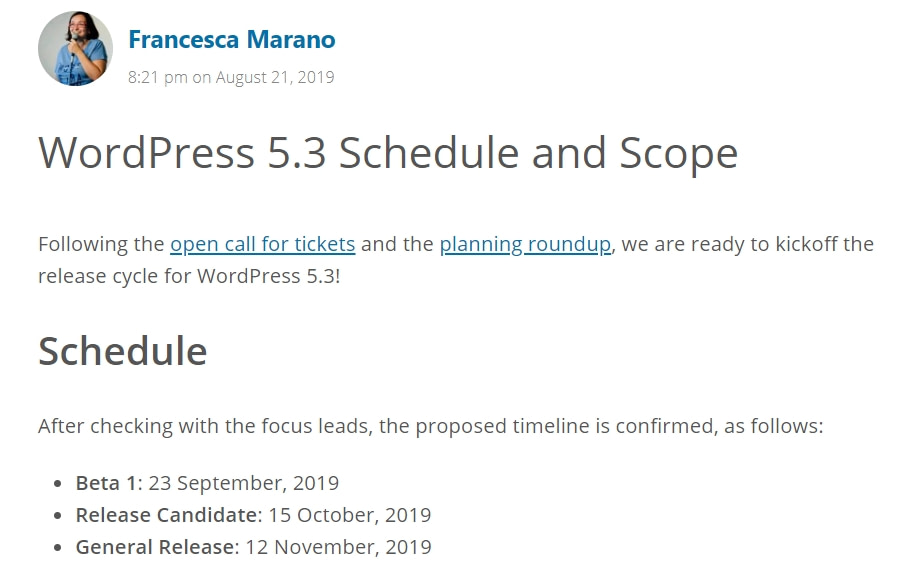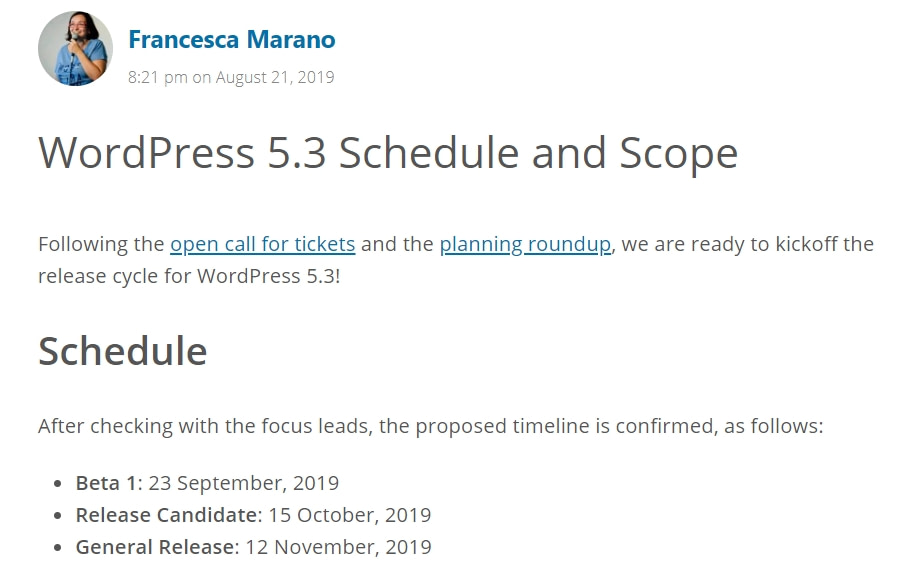 Great Articles From Around The Web
WordCamp Asia Logo: A Design Journey
After its first edition was officially scheduled for February 2020, WordCamp Asia now has an official logo. Check this post to see how it looks and how the designers came up with it.
Ninja Forms Parent Company Saturday Drive Acquires CalderaWP
Automattic wasn't the only one making acquisitions this summer; the creators of Ninja Forms teamed up with Caldera Forms, in the sense that the former acquired the drag-and-drop forms builder plugin. Some of the members of CalderaWP will join Saturday Drive to work together on improving both tools.
php Central Europe Conference Canceled Due to Lack of Speaker Diversity
And the dose of contemporary world problems… this is another matter based on political correctness and diversity that forced the organizers of the PHP Central Europe Conference to cancel the event. You gotta love living in 2019… Anyway, our WordPress organizers won't ever let this happen.
WordPress Contributors Explore the Possibility of a Global Accessibility Event
Just like the Polyglots team has its thing, WordPress contributors are eyeing a global accessibility full-day event to take place virtually. This way, the accessibility contributors who can't attend WordCamps can meet and develop this project online.
My Final Goodbye to the Tavern
After 10 years of making WP Tavern one of the most reliable sources of WordPress news, Jeff Chandler, its founder, says goodbye to contributing to the site and sets off for a new beginning. Although he doesn't have any concrete plans on what's next, he'll be waiting for challenging opportunities to arise.
Feature Project Proposal: WP Notify
WordPress does already provide notifications in the admin, stating important issues about your site. But the guys at the core are working now on improving the system and making the feedback more user-oriented and obvious, which aims to give the user more control over their actions.
Feature plugin discussion: a consent and logging mechanism for user privacy
Another discussion regarding user privacy and consent logging is on the table. The core team is trying to find an easy means to get users' approval of their data processing while letting them opt-in and opt-out as they wish. The proposed solution is a feature plugin.
WordPress Proposes Plan for 61% of WP Sites Using Outdated PHP
So, if you're one of those who are still using an old PHP version on your WordPress site, you are probably seeing an urge-to-update notification in your dashboard. WordPress experts recommend you to click update for the safety of your website.
Why Running A University Website Using WordPress Is Not Up For Academic Discussion
Today, more worldwide websites run on WordPress than any other platform. But our CMS hasn't really made a breakthrough in higher education yet. Why? Because ain't nobody got time for extensive maintenance, support, digital administration, let alone the financial costs.
How to Make a WordPress Website in 2019 – The Ultimate DIY Guide
If you want to build your first WordPress site from scratch, all by yourself, all you need is a comprehensive, complete guide. This one comes with all the steps you must follow in order to successfully launch a site.
10 Best Practice Tips for Animated GIFs in Email
Want to make your emails more fun? You can include GIFs for a better dynamic. These are some nice tips on how to do it right, without annoying people.
Best Tech Comics of 2019 (So Far) w/ CodeinWP … #Developers #Gutenberg #Conversions
And because we like to treat our readers with cool stuff, we have a bonus for you featuring our most popular comics of 2019, aka those which received a whole lotta love on social media. You don't wanna miss them!
That's it for September 2019. Anything we missed?
Automattic + Tumblr, 'Trusted Authors' gone, auto-updates 🗞️ September 2019 #WordPress news
Click To Tweet
…
Don't forget to join our crash course on speeding up your WordPress site. With some simple fixes, you can reduce your loading time by even 50-80%: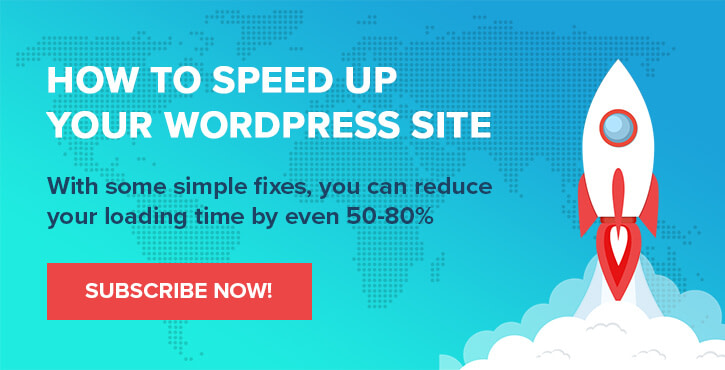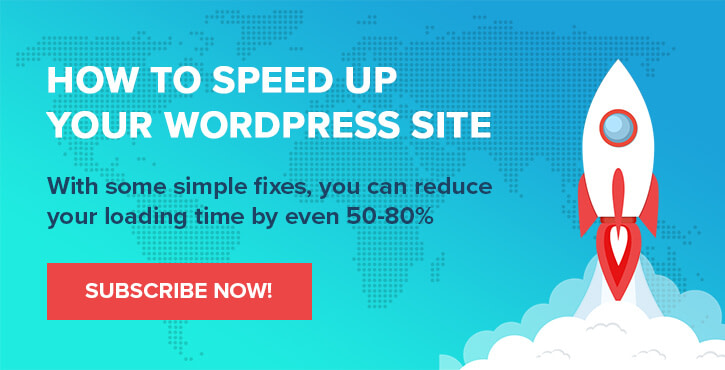 Was this topic
helpful?
0% of users found this helpful