This is the August 2017 edition of "This Month in WordPress with CodeinWP."
Hello fellow WordPress-ers from all around the globe, and welcome to another edition of our news series! Here, we present the freshest WordPress stories that have surfaced in the past four weeks. We always try to keep a vigilant eye on the most interesting stuff to share with you, guys.
There's been a lot going on in August. Just to name a few highlights, there's a new restriction coming to Chrome, the core goals of WordPress 4.9 have been made public, there's some good ol' #wpdrama, plus some major WordPress.com upgrades, but that's not all!
This is the to August 2017 edition of "This Month in WordPress with CodeinWP." This Month in #WordPress with CodeinWP - August 2017 Click To Tweet August 2017 in WordPress
Google emails warnings to webmasters that Chrome will mark HTTP pages with forms as 'not secure'
HTTPS is not something that we should continue to ignore anymore. Everyone who's using Chrome will soon start getting notifications every time they visit a website that hasn't switched to HTTPS yet. And that notification is not pretty – "Not secure" in red.
The warnings will be rolled out in October, together with the release of the version 62 of Chrome. I wonder what the real life impact of this will be. Any thoughts?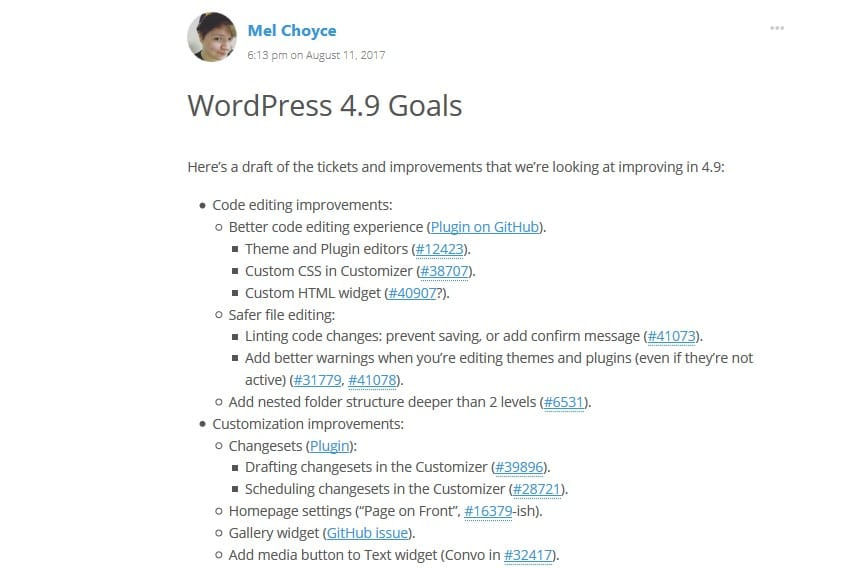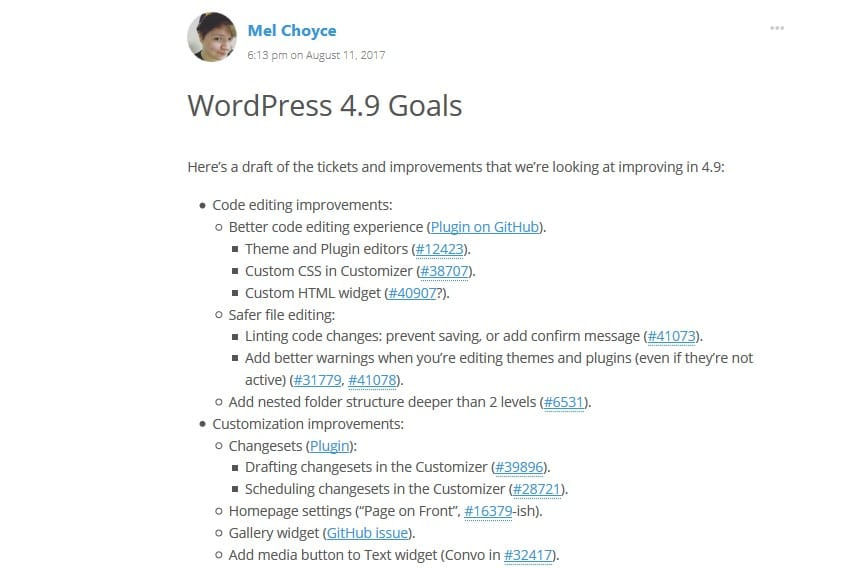 WordPress 4.9 to Focus on Code Editing and Customization Improvements, Targeted for November 14
It's not the time of the release yet, but the core contributors have already set an official date: November 14 (with Beta 1 being out in early October). The team, led by Mel Choyce and Weston Ruter, made public a draft of new features and goals that are about to be added to the new version's core. Some of the most important are:
A nested folder structure meant to provide access to files that are located deeper than two levels.
Better warnings for users who are editing themes and plugins.
An improved code editing experience via syntax highlighting.
Customizer improvements.
A better experience for widget and menu mapping when switching between themes.
You may also be interested in:
Trademark Trial and Appeal Board Dismisses Automattic's Trademark Dispute Against Chris Pearson
It's been three years since this has been going on, starting a fire among some WordPress people. Remember #wpdrama? I'm certain you do because it was one of the main incidents that have left a mark on the WordPress community in 2015. We even made a news post exclusively about it ourselves.
So, back in 2015, it was Automattic that won the ownership of the thesis.com domain. But here's the plot twist coming up! On April 20th 2017, the Trademark Trial and Appeal Board reversed the decision to Chris Pearson's favor, citing a lack of "real interest and reasonable belief in damage" from the petitioner. This will give Pearson the right to use "Thesis" wherever he wants. The #wpdrama series continues.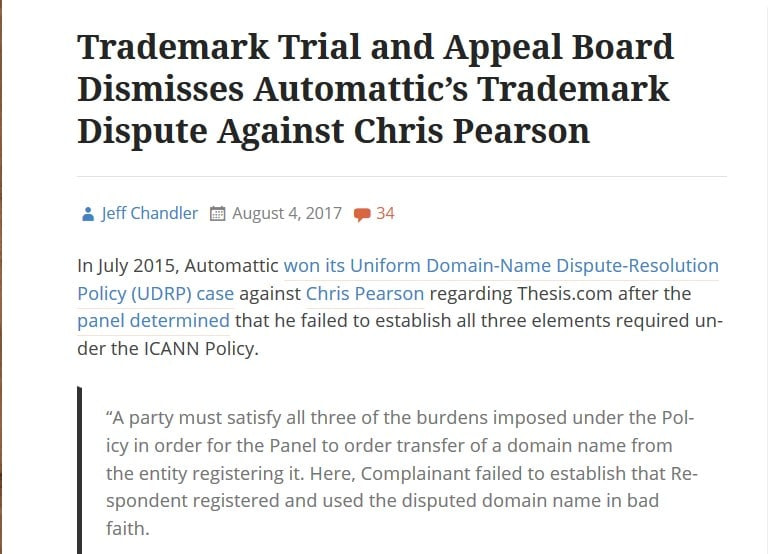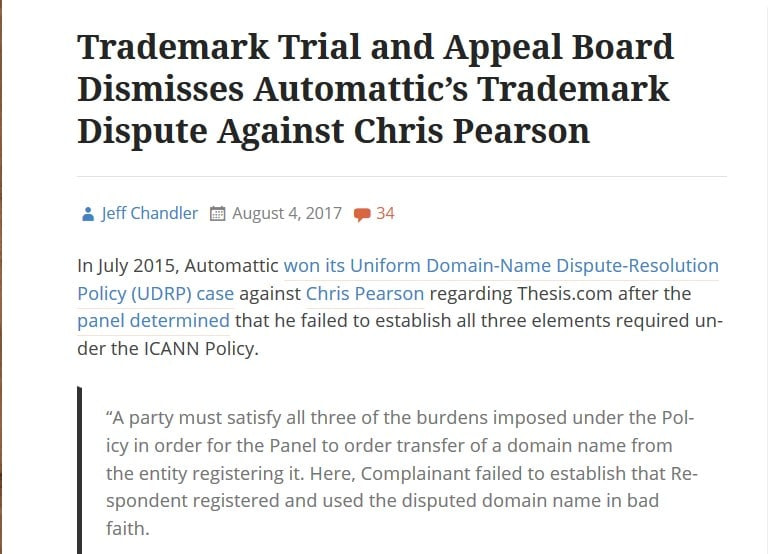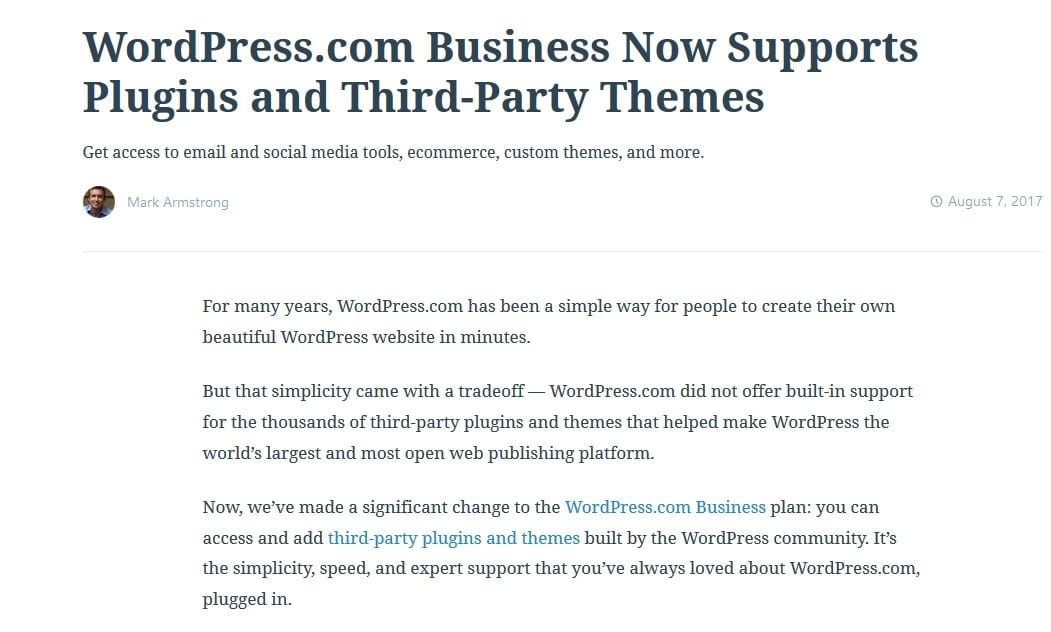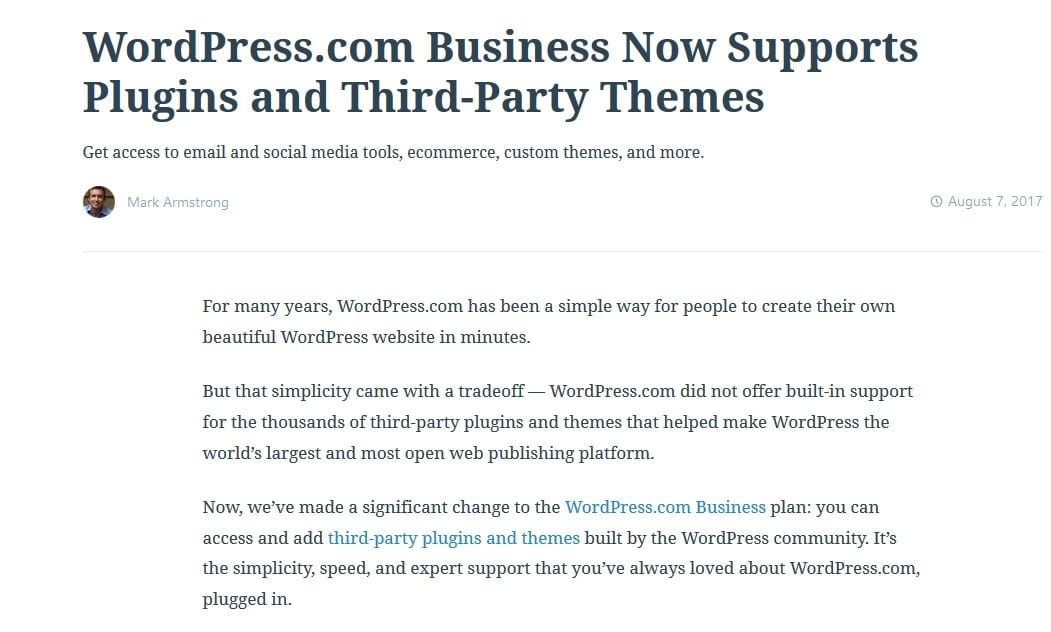 WordPress.com Business Now Supports Plugins and Third-Party Themes
If you're a WordPress.com Business plan user, this is extraordinary news for you. Besides the large range of customization options available in the Business plan already, you can now also install third-party themes and plugins via the dashboard, and you'll even get support for them.
Moreover, it's not only themes and plugins that you can install, but also various other tools such as email subscriptions, social media integration, e-commerce solutions, publishing improvements, and more. So, WordPress.com premium users, you are now the masters of your own websites, more or less.
Community Bazaar at WordCamp US 2017
Some interesting news in the WordCamp department as well. WordCamp US plans to add a "Community Bazaar" to their agenda, starting with this year's event in Nashville. What is this all about? Well, it's a separate place inside the venue dedicated to those who want to showcase their WordPress community (at any scale: city, region, country etc).
Raquel Landefeld, Randy Hicks, and Dustin Meza – the organizers of the Bazaar – came up with the idea out of the desire to help the WordPress small and local communities step forward and tell their story. "This is your time to shine. Why is your community different, special, or amazing? Be showy! Forget modesty. Let your community's awesomeness be a tool to inspire other WP communities just getting started or striving" – this is what Landefeld's invitation to participate sounds like.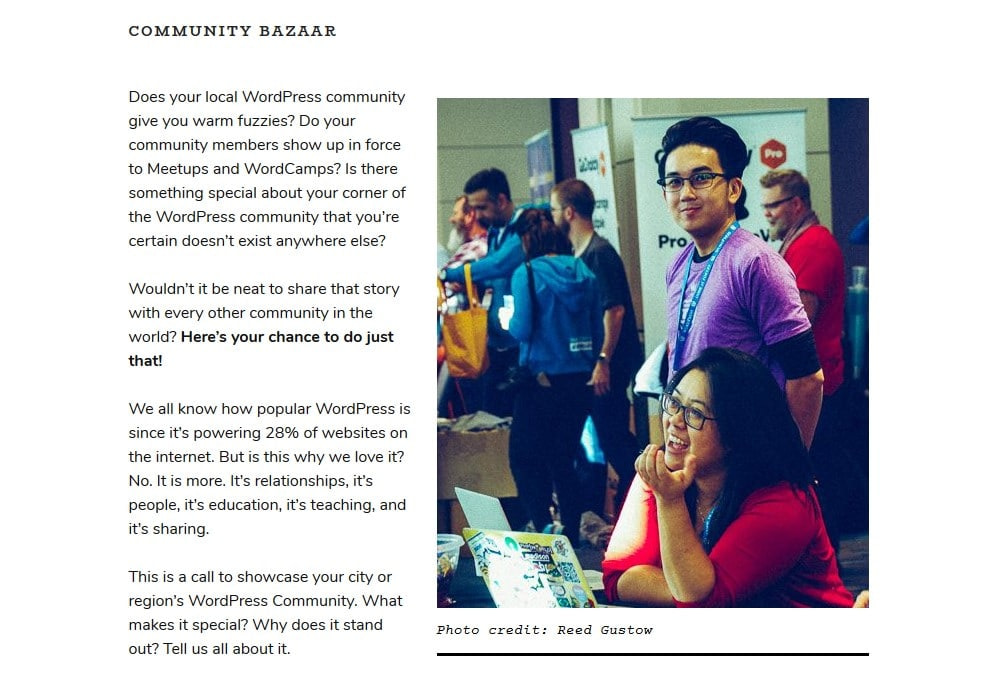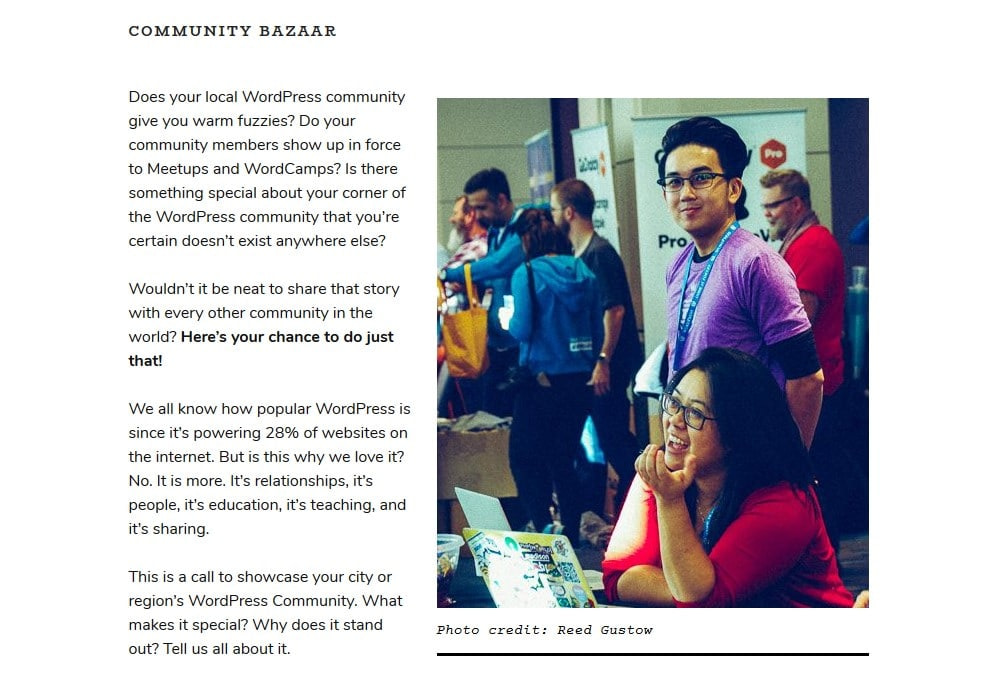 Great Articles From Around The Web
Jetpack 5.2 Brings Major Improvements to the Contact Form Module
For the first time in Jetpack's history, the contact form module was changed. Users will now be able to customize fields and labels, and reorder them with drag-and-drop options. Basically, the new Jetpack contact form will come with an actual WordPress editor, just with fewer options than the normal one.
Useful Video Plugins for WordPress + 127 Facts about Video Marketing
It is estimated that video traffic will increase from 64% to 80% of all internet traffic by 2019. Or at least this is what guys at MotoPress are stating. Read 126 more stats and facts about the video marketing expansion, and look through a handful of great video WordPress plugins to use on your site.
7 CSS Image Filter Plugins for Instagram-ifying WordPress
Much of an Instagram fan? Then you can use the same filters on your WordPress site. And I'm not talking about embedding photos from there, but about making the images in your WordPress media gallery look exactly like those from Instagram. Here's how.
Facebook News Feed Algorithm Now Favors Fast Loading Websites
If your site loads fast, you'll rank higher in the Facebook newsfeed. This is why optimizing your WordPress site for speed becomes vital. And Facebook is not the only reason. Pagely explains more about how the new algorithm works.
The Hybrid Plugin/SaaS Business Model
How to run your SaaS-based WordPress plugin/tool in this (maybe) already saturated online market? How to get the most out of it and leave the negative things behind? Josh Pollock has some great advice for you in this regard. Doc Pop's News Drop: When and how to use the WordPress trademark and logo
It's not a joke that you can be easily sued if you're not meeting WordPress' copyright rules. There are already a few cases of domain battles in our community so far. If you want to avoid losing money, time, and sleep because of a naive mistake, watch Torque's video on when to use WordPress trademark and when not to.
10 Common WordPress Theme Issues & How To Fix Them
Every theme developer knows how frustrating it can be to try figuring out why your theme has broken and what is required to have it fixed back. So, take a look through these 10 common issues presented by WPExplorer – which not only points them out, but also brings actionable solutions.
Network Latency – Comparing the Impact on Your WordPress Site
The place where your hosting provider's data center is located counts a lot for your site's performance and speed. Kinsta ran some tests to see how much the transmission of data is affected exactly depending on your and your data center's location.
How to Create a Client Dashboard in WordPress
Sometimes, letting your users play with the WordPress interface and with your products will relieve you of some support tickets. Here's WPBeginner's tutorial on how to build a client dashboard that can make that happen.
Breadcrumbs in WordPress Design: A Recipe for Improved Navigation
Why have a nicely structured and organized content? Because Google will love you more for it. And if you categorize your content from broad to specific, your users will love you as well. This is the simplest way to help them go directly to what interests them the most.
That's it for August 2017. Anything we missed?
This Month in #WordPress with CodeinWP - August 2017
Click To Tweet
Don't forget to join our crash course on speeding up your WordPress site. With some simple fixes, you can reduce your loading time by even 50-80%: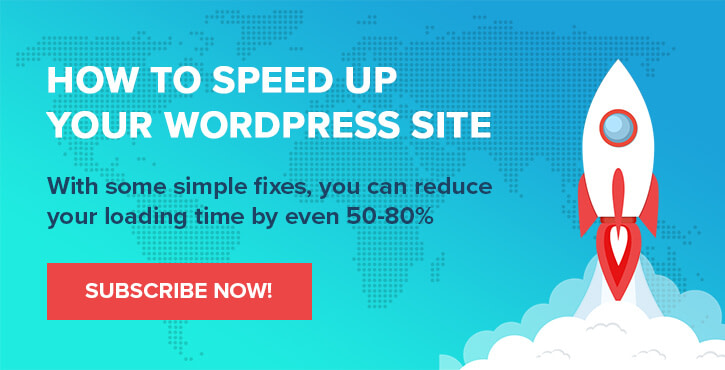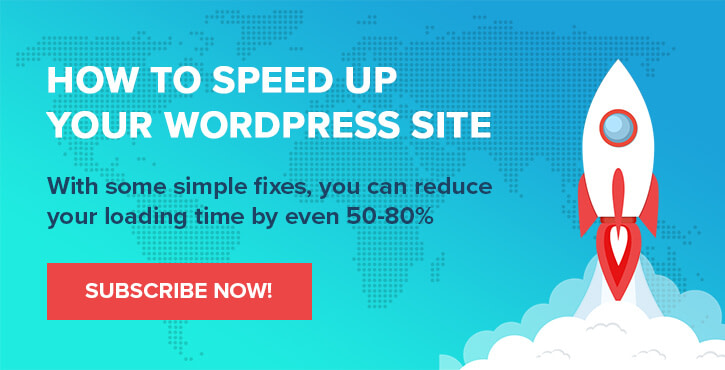 Was this topic
helpful?
0% of users found this helpful