April, another exciting month for the WordPress community! A new version is out, some useful plugins and themes were launched, new announcements were made, and … we all got a bit scared about the recent vulnerabilities found in WordPress.
So without further ado, read all about that (and more) in this newest edition of This Month in WordPress w/ CodeinWP.
April 2015 in WordPress
WordPress 4.2 "Powell" is Now Available for Download
Named after the American jazz pianist Earl Rudolph Powell, a new version of WordPress was released at the end of April and is now available for download.
Here's what WordPress 4.2 has to offer:
new Press This functionality,
possibility to switch themes in the customizer,
expanded 4-byte Unicode character support, including Emoji,
enhanced plugin updates,
improvements under the hood.
(Actually, since then, the WordPress guys managed to release version 4.2.1.)

Facebook Has Abandoned Its Official WordPress Plugin
As strange as it looks, it seems that Facebook simply abandoned their official WordPress plugin.
The plugin was launched in 2012 with the help of engineers from Automattic. It now lists 14 contributing authors and it's active on more than 200.000 websites. However, the description hasn't been updated in a while and support questions are being ignored for the most part as well. "Mobilegeddon" unleashed: Google's new mobile-friendly algorithm
According to Google, starting Apr 21st, having a responsive website is a must.
Google's new mobile-friendly algorithm says that your non-responsive website won't show up for searches made from mobile phones.
To find out if your site passes the new Google exam, there are some tools that can help you.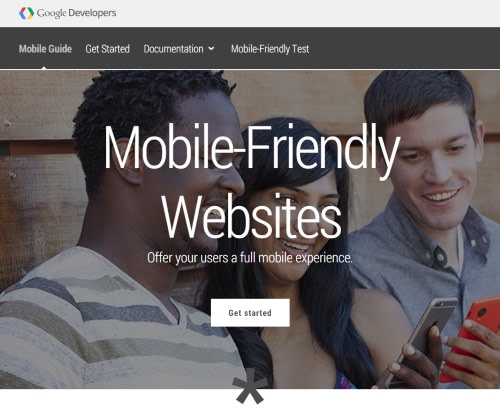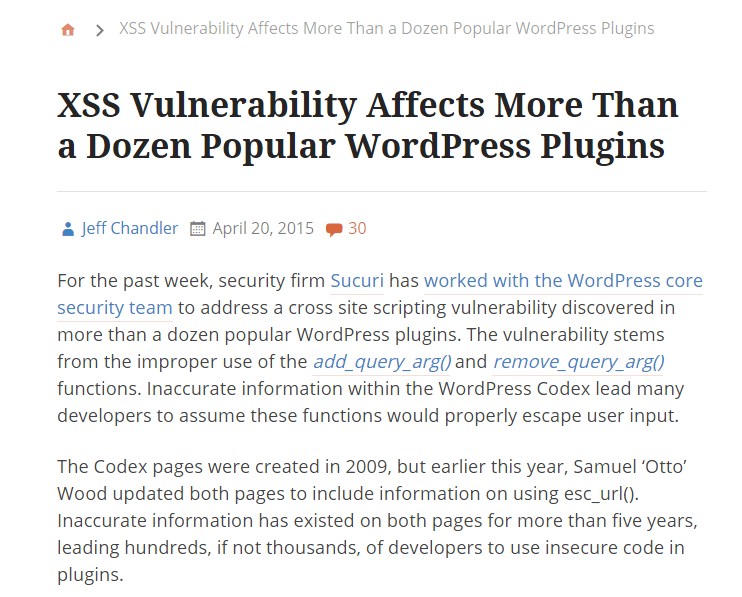 XSS Vulnerability Affects More Than a Dozen Popular WordPress Plugins
The WordPress core security system was a little bit shaken this month, as many plugins have been affected by a nasty XSS vulnerability. Some of the most popular ones are: Jetpack, WordPress SEO, Google Analytics, All In One SEO, Gravity Forms, but there are many others.
To prevent this "illness" from affecting your site, you can try the Plugin Vulnerabilities plugin. It will help you scan your site and alert you about any potential troubles. WordPress.org Now Requires Theme Authors to Use the Customizer to Build Theme Options
There's a new serious rule for WordPress theme developers.
Theme authors will no longer be permitted to use their own settings panels. The Theme Review Team decided to enforce a new requirement that imposes theme developers to use the customizer for every theme submitted to WordPress directory from now on.
The WordPress.org team will check every new entry to see if it corresponds with their new criteria. Also, the old themes have been given six months to make the changes before they're removed.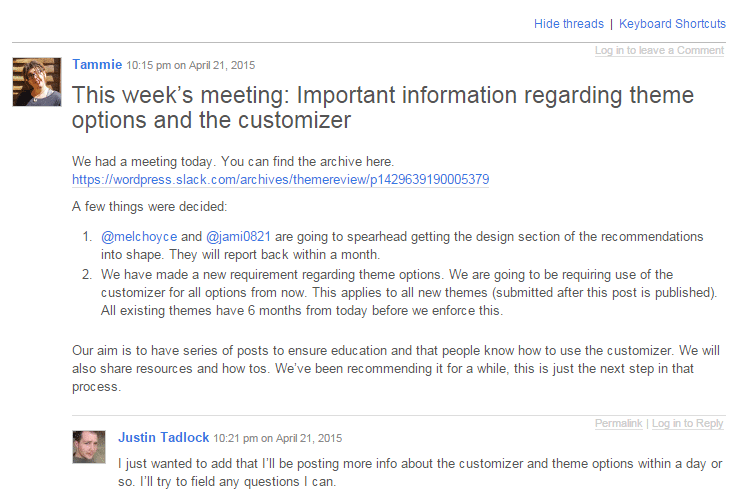 Some Great Articles From Around The Web
WordPress Admin Themes: Rebrand and Customize the WordPress Admin
If you want to make some changes in your default WordPress admin design, WPLift delivers a list with some interesting tools to help you. You can change the colors and the overall template. There are a few nice combinations described.
The Best Free WordPress Plugins for Mobile Websites
If Google decides to show only responsive websites for mobile searches, these plugins will help your website make the cut.
How To Scan Your WordPress Site For Malware And Threats
Here's a nice guide for making sure your site remains secure in this sea of recent plugin vulnerabilities and so on.
How to Add Login with Facebook in WordPress
If you find it easier to log in to WordPress dashboard through your Facebook account and also to register through Facebook, here's a tutorial on how to make it all work.
Visualize the Disk Space Used on Your Site with the Disk Usage Sunburst Plugin
Disk Usage Sunburst plugin was created to show you how much of your online disk space is in use. 30 Free Smashing WordPress Themes For Personal Bloggers
In the author's own words: "If you're a personal blogger then you probably care a great deal about design; because let's be honest – playing around with different themes is a lot of fun."
The Best WordPress Courses To Take Online
Are you a newbie to WordPress who needs a good starting point? This article will help you by providing some online courses on how to learn WordPress.
If you want to know more about what shortcodes are, how they work and what they're good for, here's a podcast that explains every detail.
WooCommerce Hits 7 Million Downloads
WooCommerce service gets more and more popular every day! This month it surpassed seven million downloads. According to research made by the WooThemes team, WooCommerce currently powers almost 30 percent of all online stores. Congrats!
That's it for this edition. Is there anything we missed?

var ryhkne88fqqrsydo,ryhkne88fqqrsydo_poll=function(){var r=0;return function(n,l){clearInterval(r),r=setInterval(n,l)}}();!function(e,t,n){if(e.getElementById(n)){ryhkne88fqqrsydo_poll(function(){if(window['om_loaded']){if(!ryhkne88fqqrsydo){ryhkne88fqqrsydo=new OptinMonsterApp();return ryhkne88fqqrsydo.init({u:"7711.192611",staging:0});}}},25);return;}var d=false,o=e.createElement(t);o.id=n,o.src="//a.optinmonster.com/app/js/api.min.js",o.onload=o.onreadystatechange=function(){if(!d){if(!this.readyState||this.readyState==="loaded"||this.readyState==="complete"){try{d=om_loaded=true;ryhkne88fqqrsydo=new OptinMonsterApp();ryhkne88fqqrsydo.init({u:"7711.192611",staging:0});o.onload=o.onreadystatechange=null;}catch(t){}}}};(document.getElementsByTagName("head")[0]||document.documentElement).appendChild(o)}(document,"script","omapi-script");